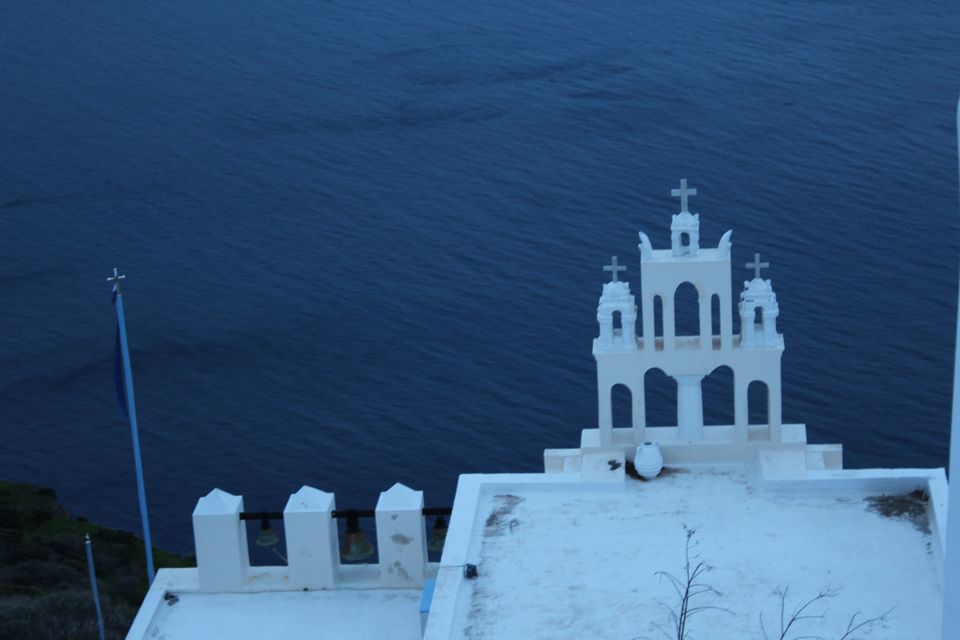 The most challenging task while planning a travel is definitely zeroing down the hotel. In Santorini there are basically 2 types of stay options - Either stay at the beach near Kamari else stay on the cliff top with amazing Caldera view . We chose the second option as this is what people from all over the world come to Santorini for ! We planned our stay at Firostefani , a picturesque place that is just a walking distance from Fira . It is neither as congested as Fira town nor as silent as Oia. Most of the luxurious resorts are mostly lined up in Firostefani.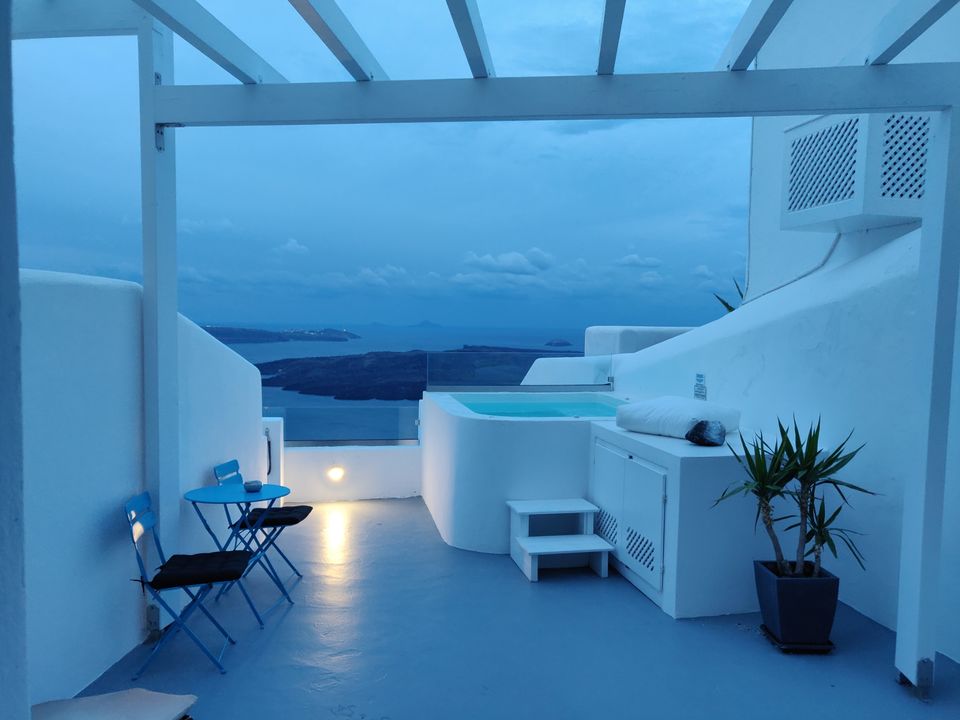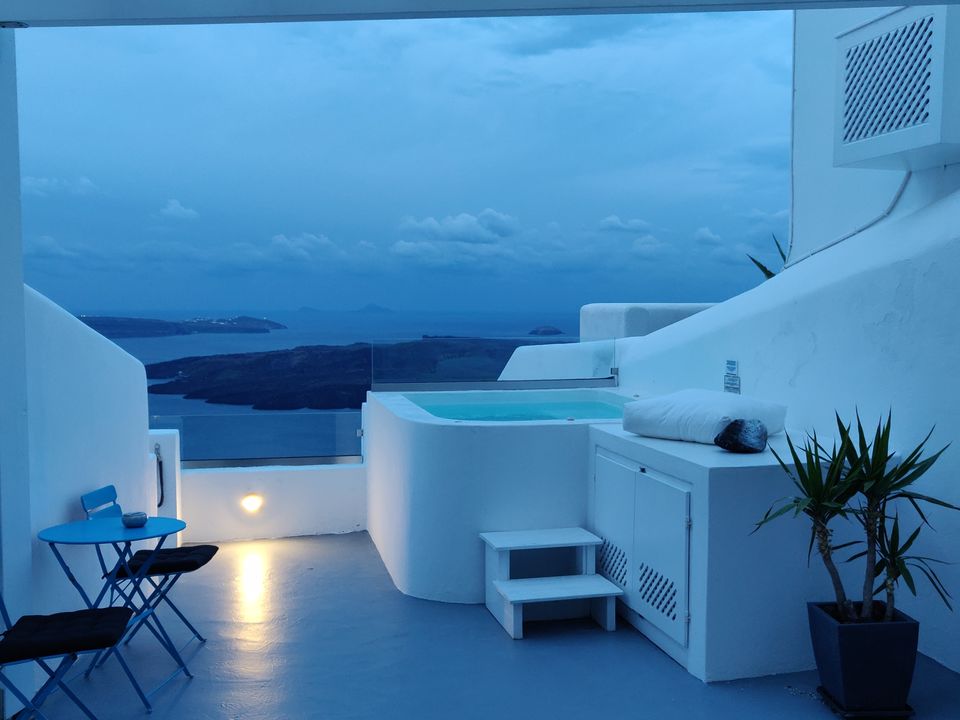 Exclusive plan suites are apartments that are extremely well maintained , with rooms having breathtaking caldera views .We were upgraded to the master suite for a day and guess what apart from the outdoor hot water jacuzzi the master room has an indoor pool as well.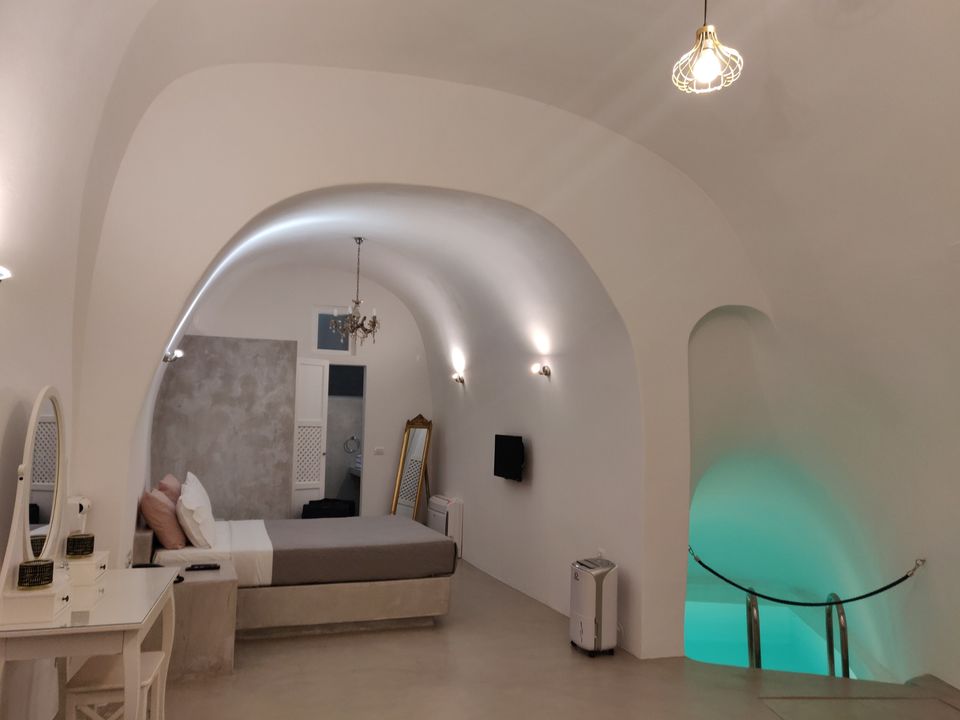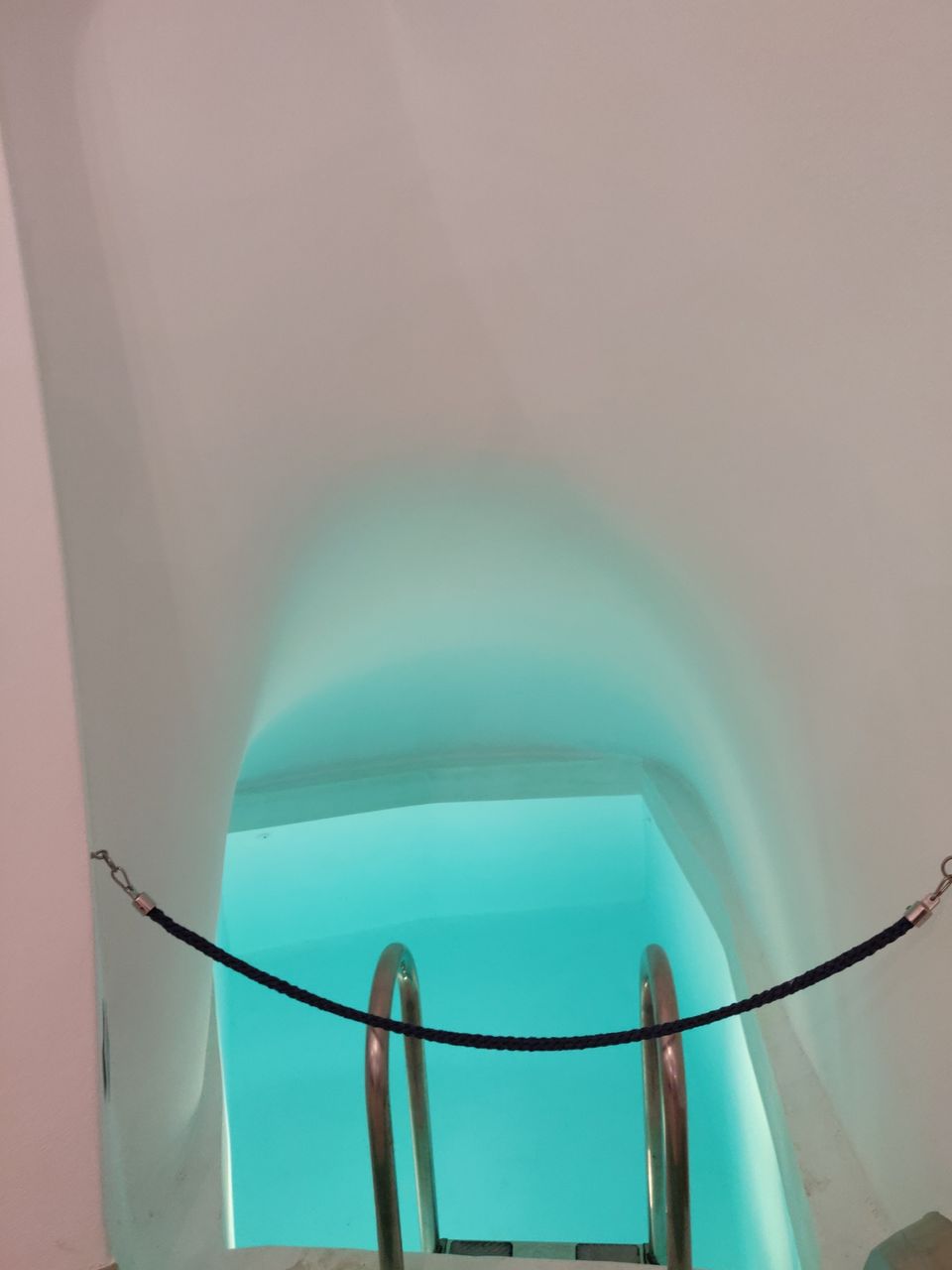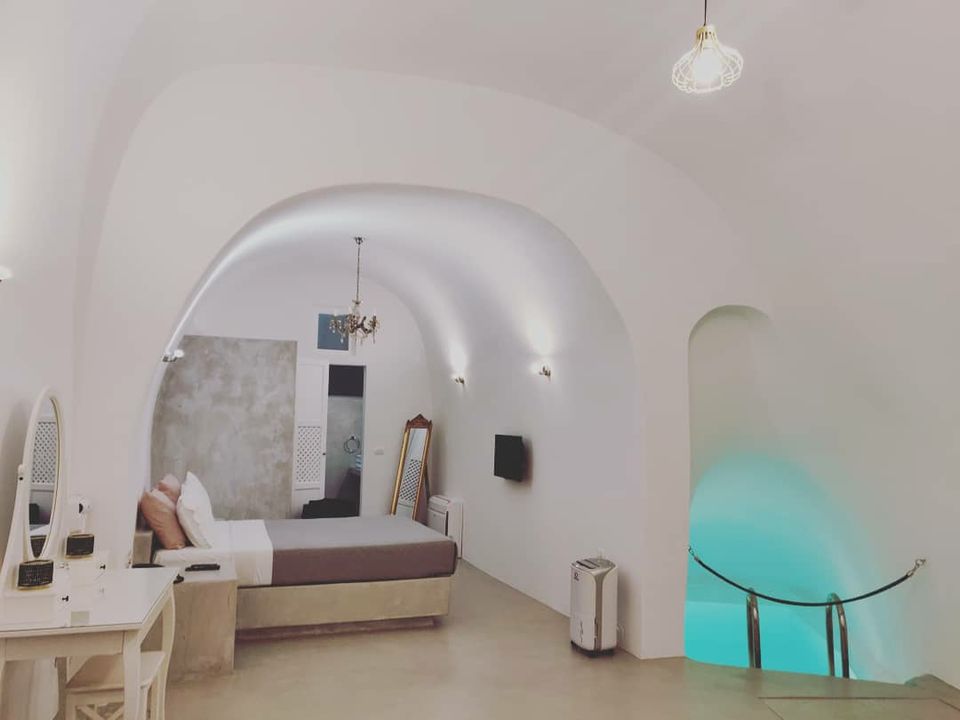 Next they have an amazing kitchenette with a coffee maker , juicer , microwave and all sorts of refreshing tea packs.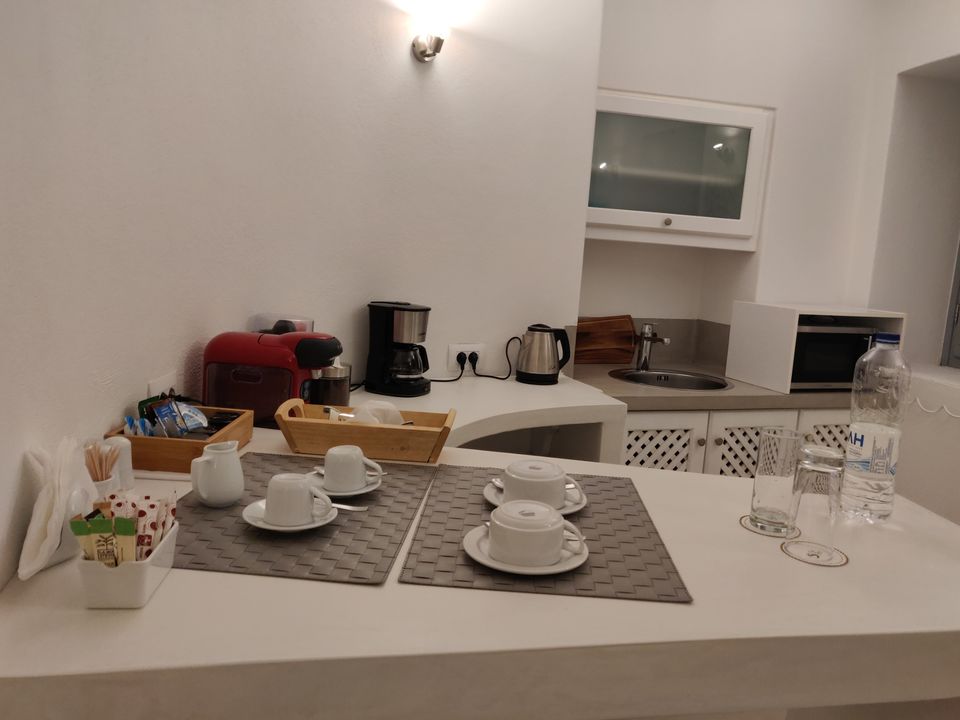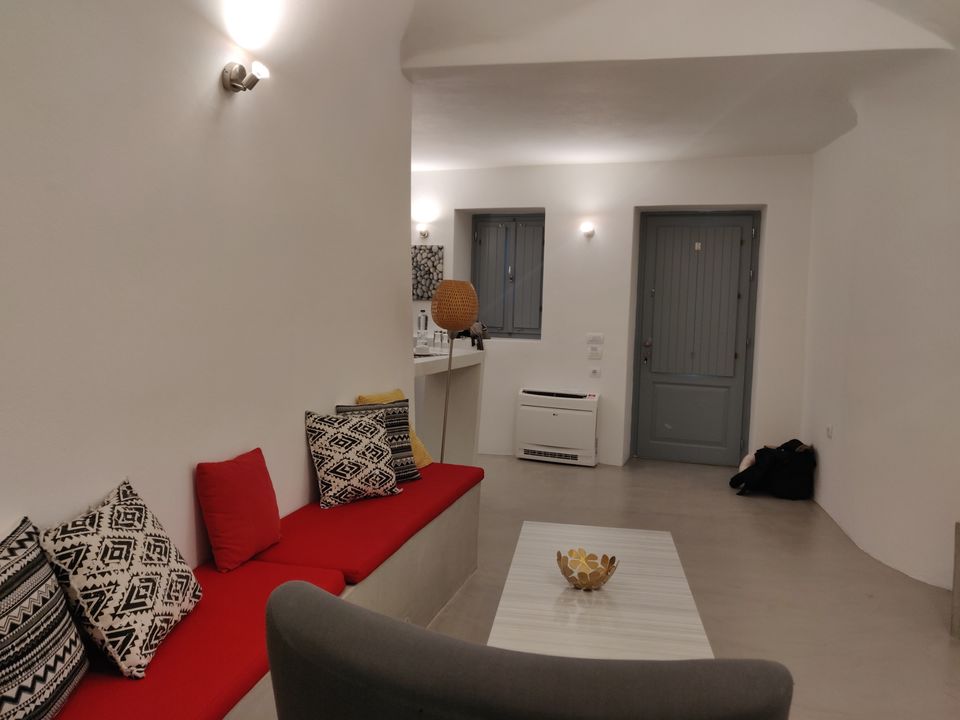 Now it's time to show the real view from the porch , it's surreal !!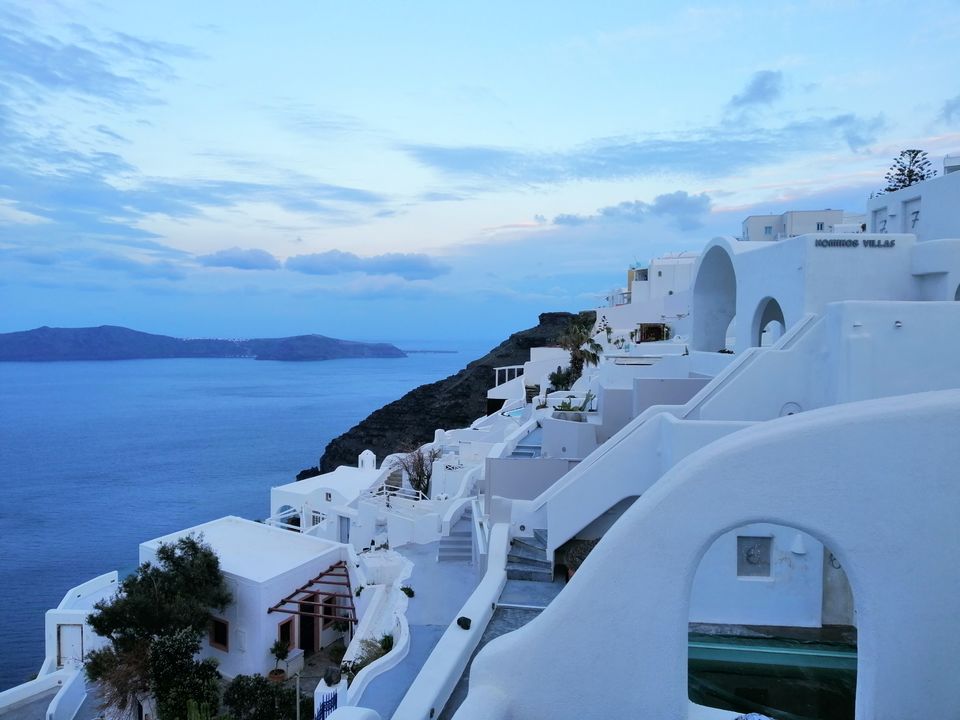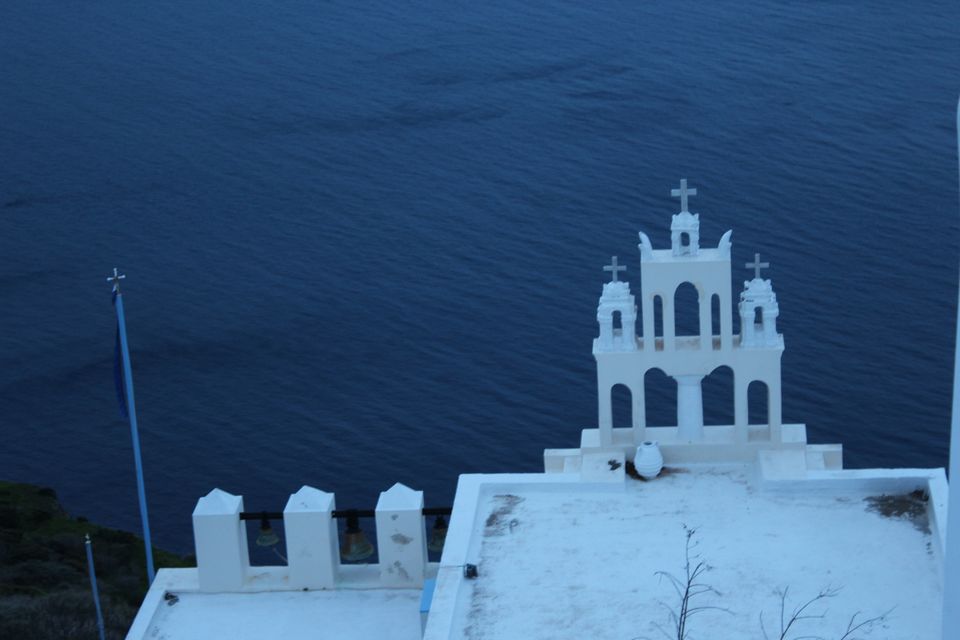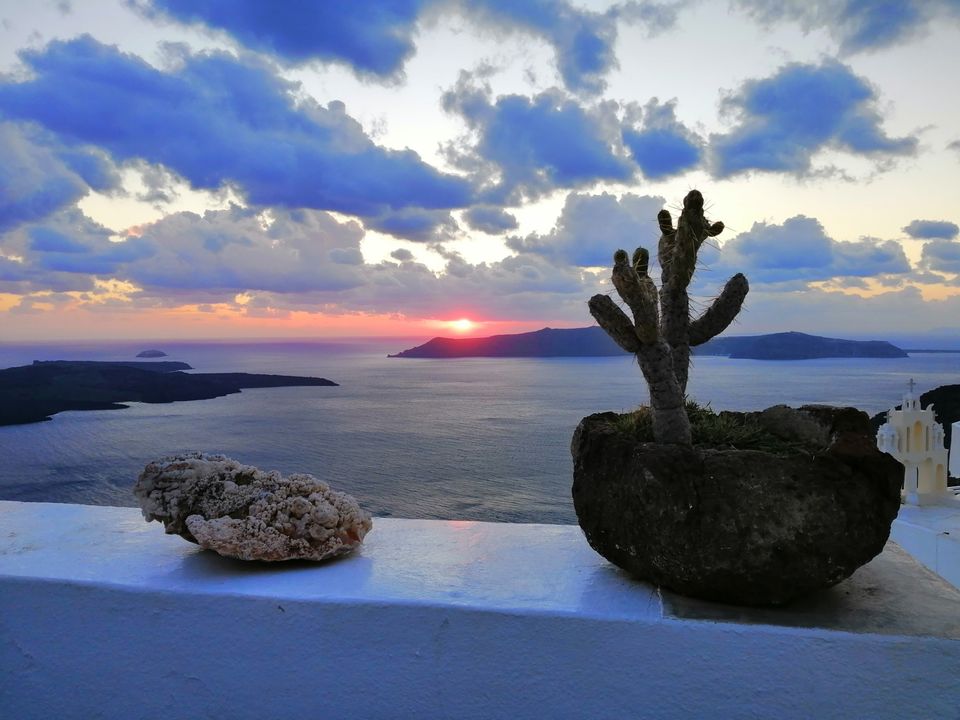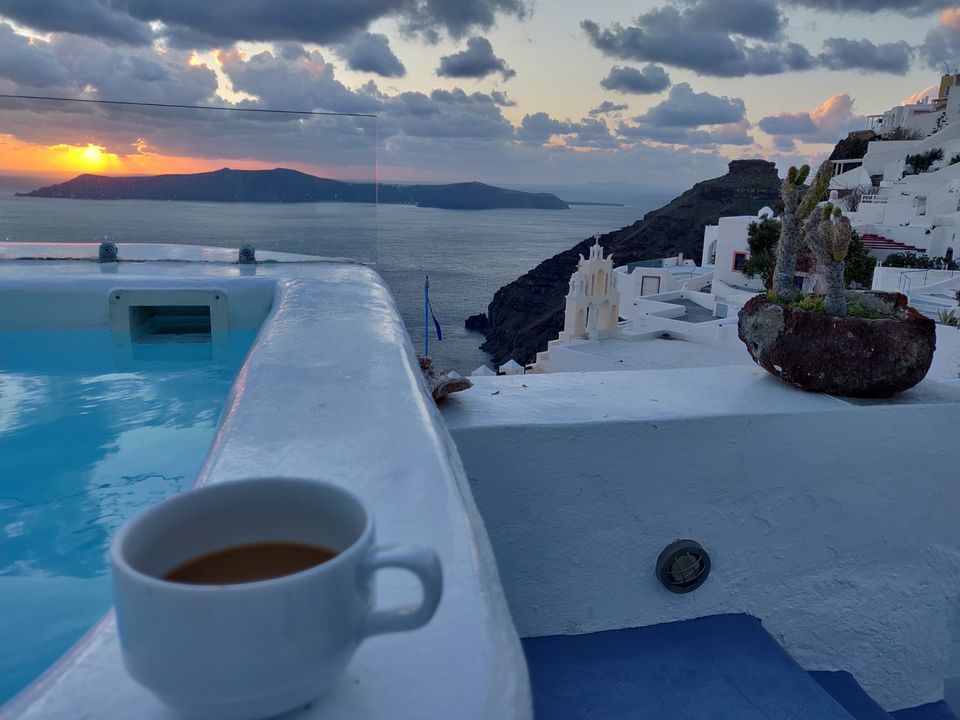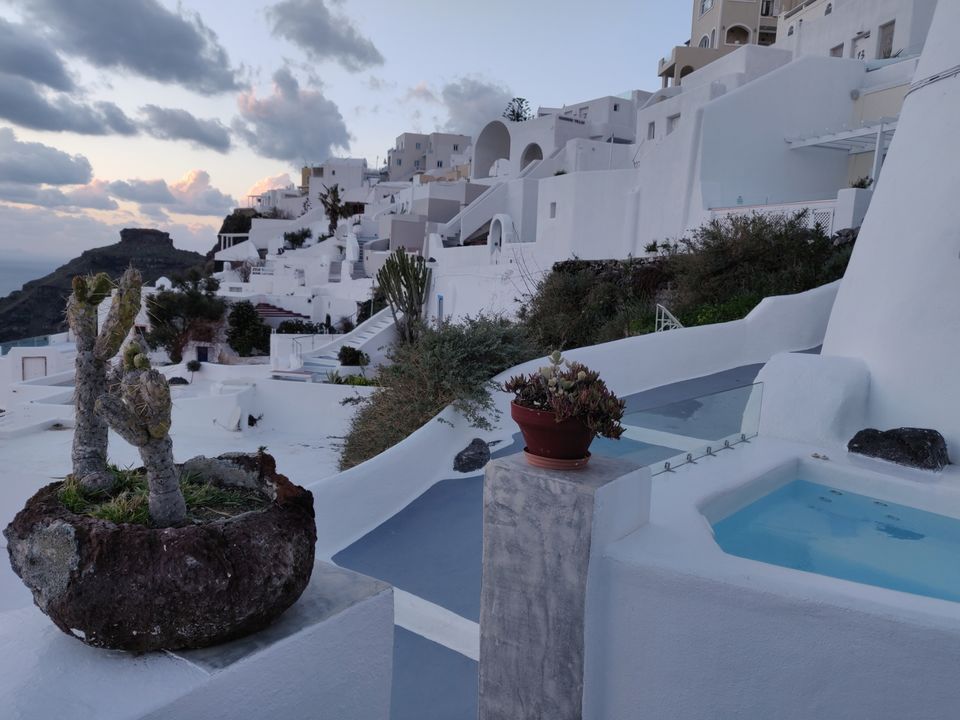 This is our room - The one that we booked online and moved to on the second day .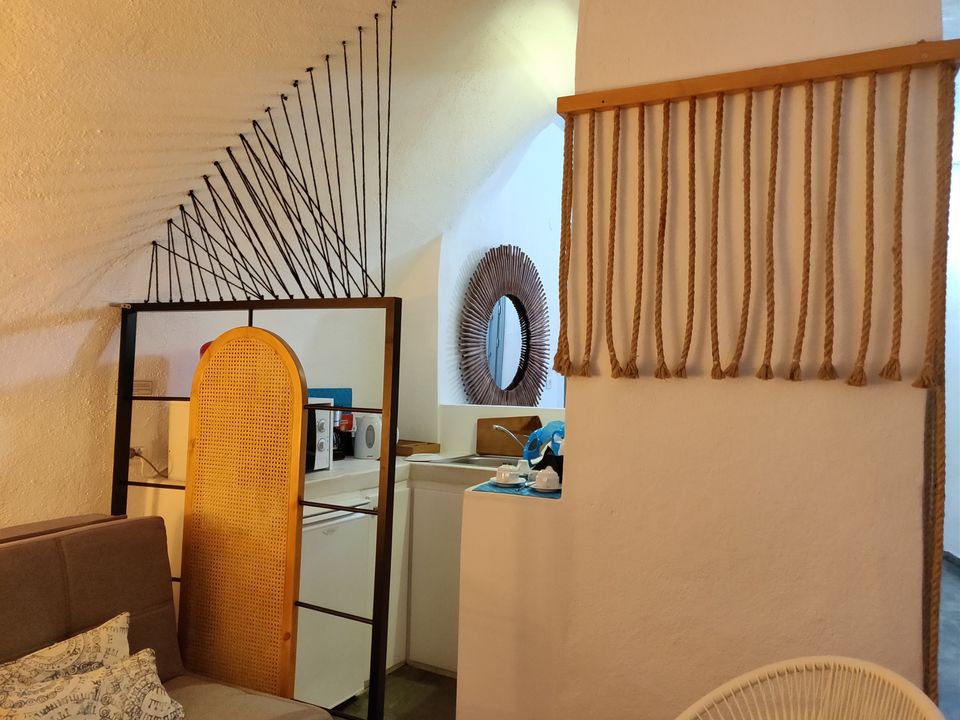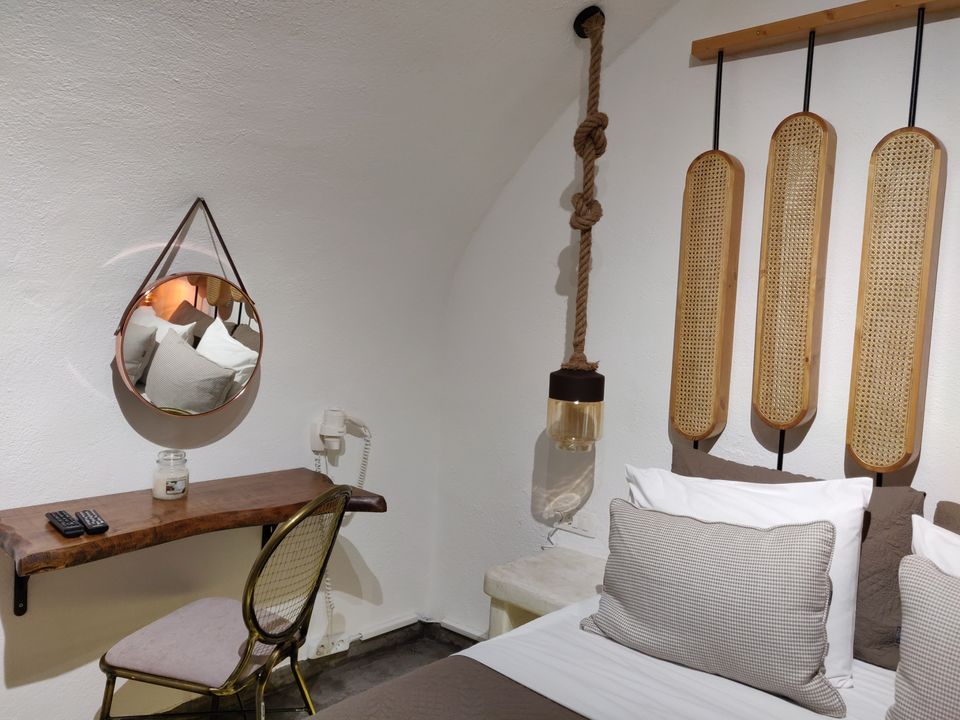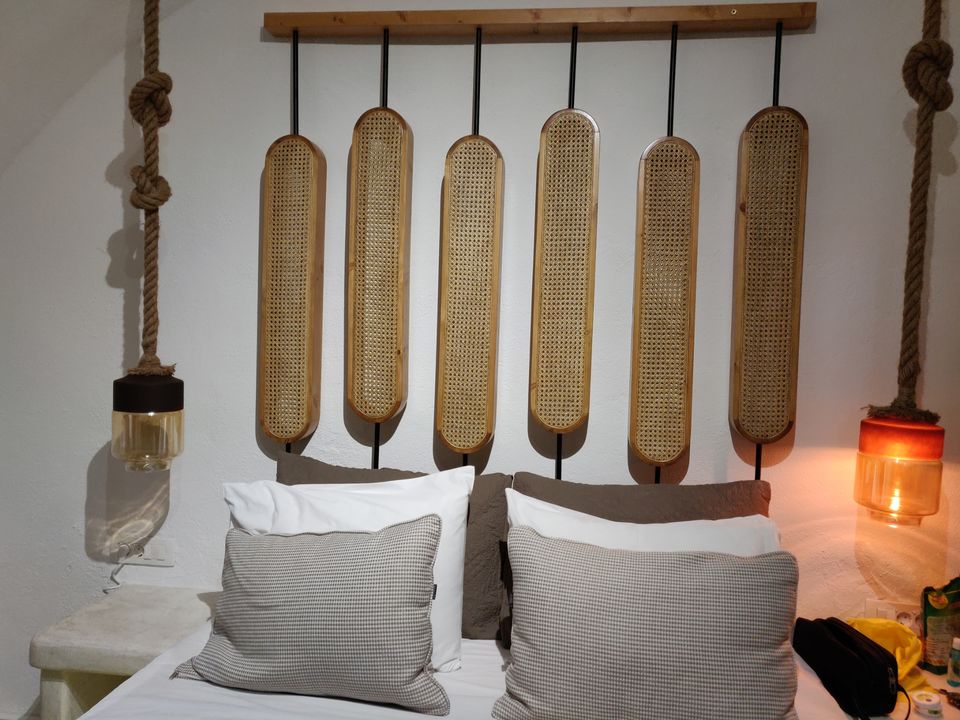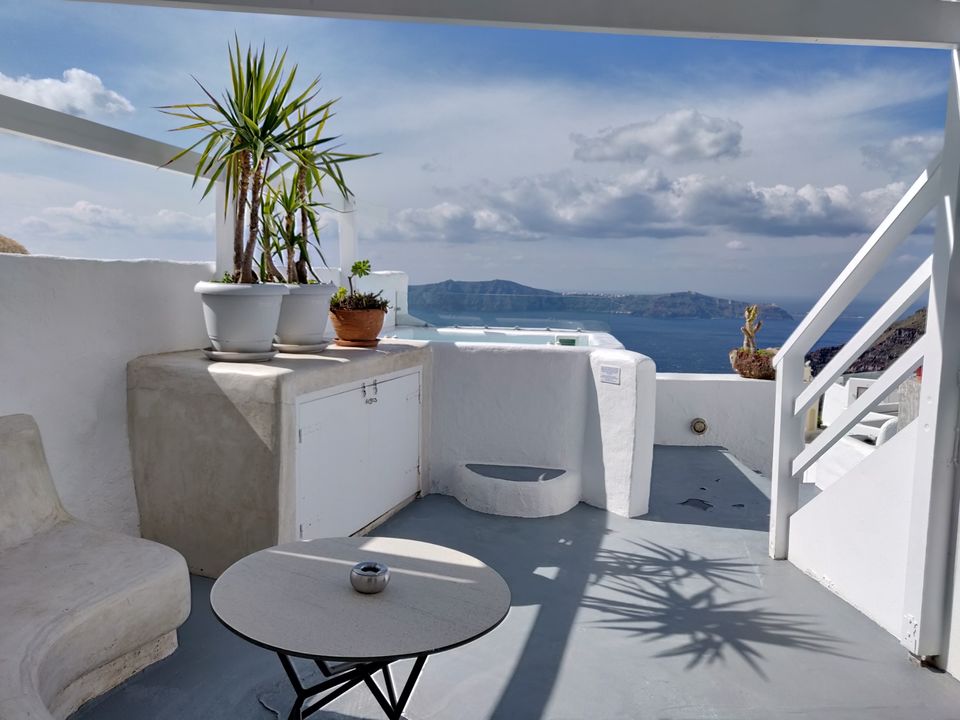 Last but not the least , they provide you with the most amazing breakfast @bed , it's a room service .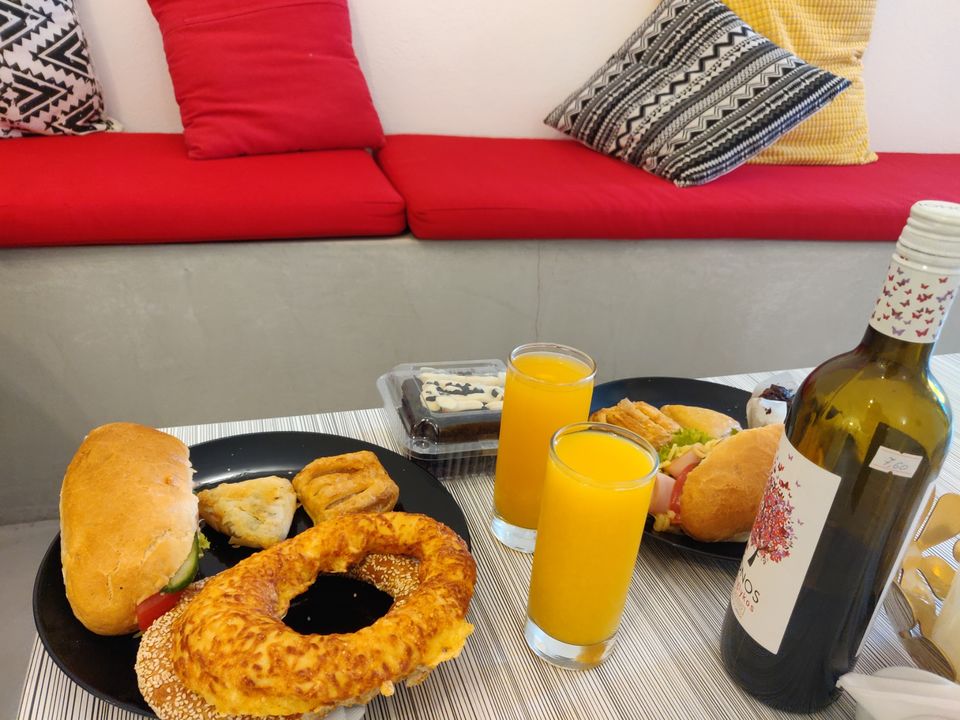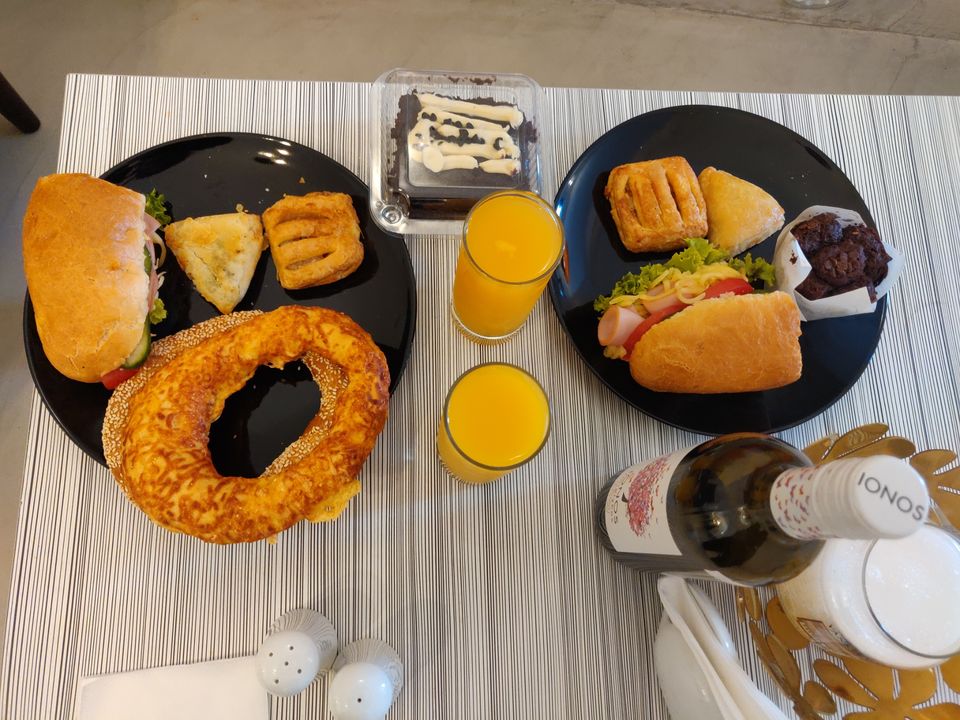 We had an amazing stay at the exclusive plan suites in Firostefani and the hotel staff were really cooperative and helpful. Winters were quite exciting in the hot water jacuzzi.
During your stay here , don't miss the sunset that's even better than Oia .
A morning walk through the quite lanes is like meditation.
Lastly , this amazing experience costed us just 12000 INR per day for the grand suite , and that too we were upgraded to the master suite for a day . The hotel is a bit cheaper during the winters , summer time prices are high.
Guys hope you liked my short blog regarding our stay in Santorini and it helped you to plan your stay as well !! Thanks!