It's Friday afternoon and I am at work. Before I know it my mind starts to stray. "Focus!", I admonish myself. I ought to be productive so I feel like I earned my weekend – a whirlwind of hedonism. My eyes follow a fruit fly circling my desk, landing, rather clumsily, on a small puddle of coffee. "Focus!" I catch myself drifting again, this time reminiscing about my Greek holiday with a dear childhood friend – the blues and whites of this precious little country, our sun-kissed bronze tan under the Mediterranean Greek sun, the delicious gyros (a meat dish cooked on a rotisserie) we tucked into, and some awe-inspiring historical sites – and suddenly I don't want to snap out of it at all. Not even a little bit. All I want to do is turn back time and revisit some things to do in Greece that are definitely underrated.
Iconic Things To Do In Greece For A Wonderful Holiday
So how about we take a trip down memory lane? Here's to some major throwback!
Here's the thing about my bestie and I – we are like the Duracell Energizer Bunny multiplied into 2, when we travel. Yep, that's the level of enthusiasm you have to deal with. Or not.
We don't spend holidays lounging by the pool, delicately sipping sangria. Instead, we scurry about, eager to absorb as much as we can, in the little time we have. It's go-go-go and we wouldn't have it any other way. It also doesn't hurt that we are both history and architecture whores. Greece was no exception.
Our first stop was Athens – the City of Gods. We reached around 11 pm, but that didn't deter us. Buzzing with excitement we tossed our bags in our hostel room and rushed out, ready to check things off our list of things to do in Greece.
Determined not to waste a second, we headed to see the Acropolis – an ancient citadel located on a rocky outcrop above the city of Athens, containing the remains of several ancient historical buildings. We were so damn pumped to see the gleaming Parthenon at night!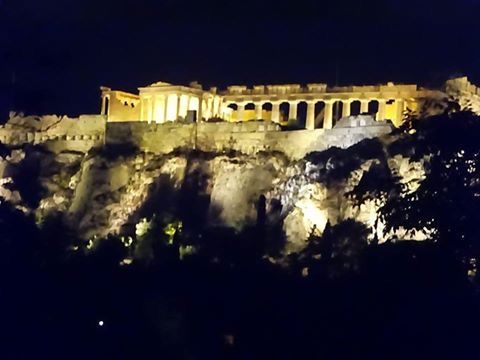 The next day, we woke up early, hastily chowed down breakfast, and breezed out the door. First on our list of things to do in Greece was the Parthenon, this time up close and in daylight. We also wanted to check out Propylaia, the Erechtheion, and the Temple of Athena Nike. I must admit we spent an unhealthy amount of time at The Acropolis Museum that contained artefacts from the Greek Bronze Age to Roman and Byzantine Greece. Absolutely incredible!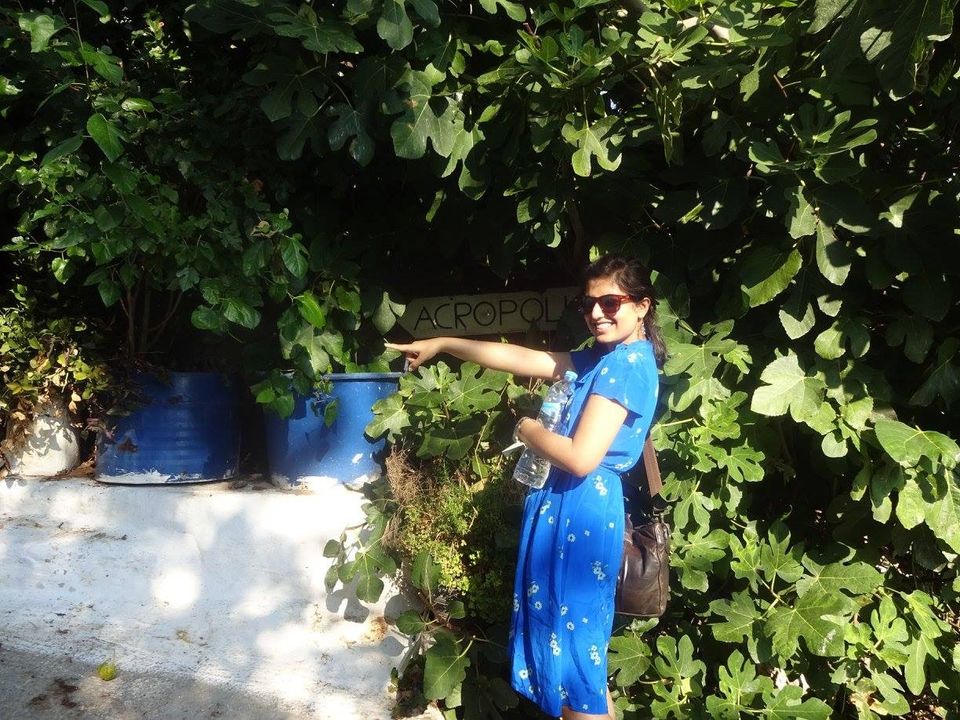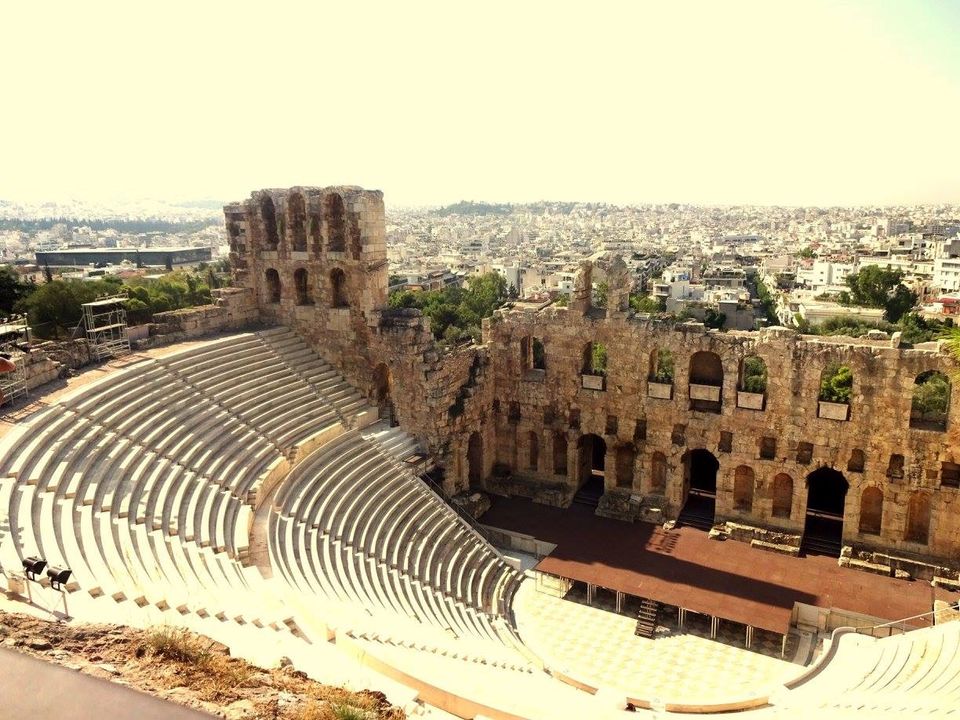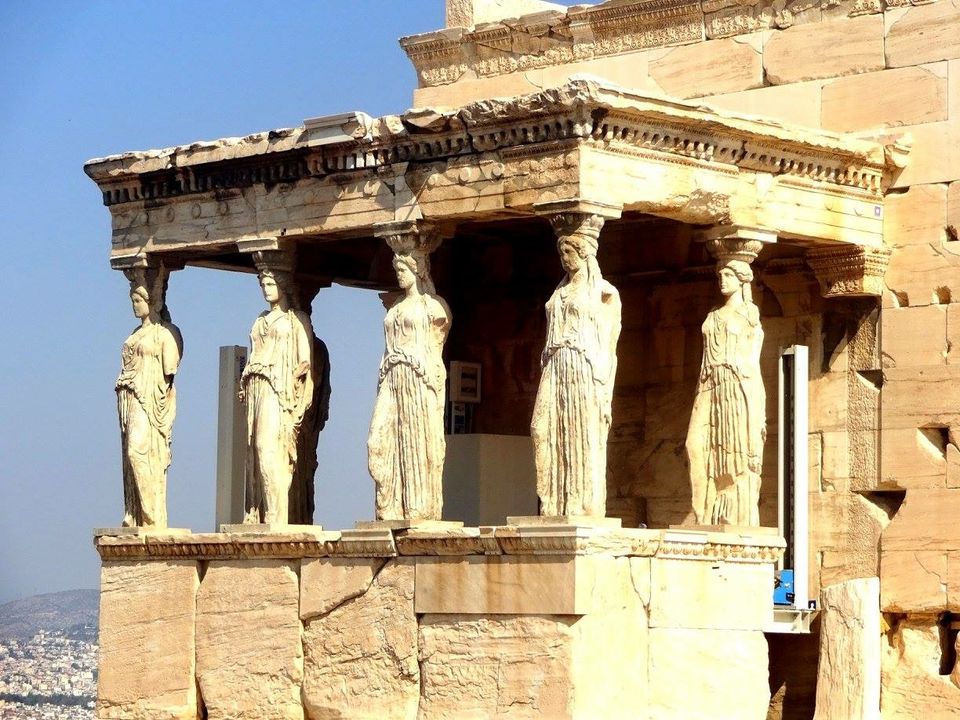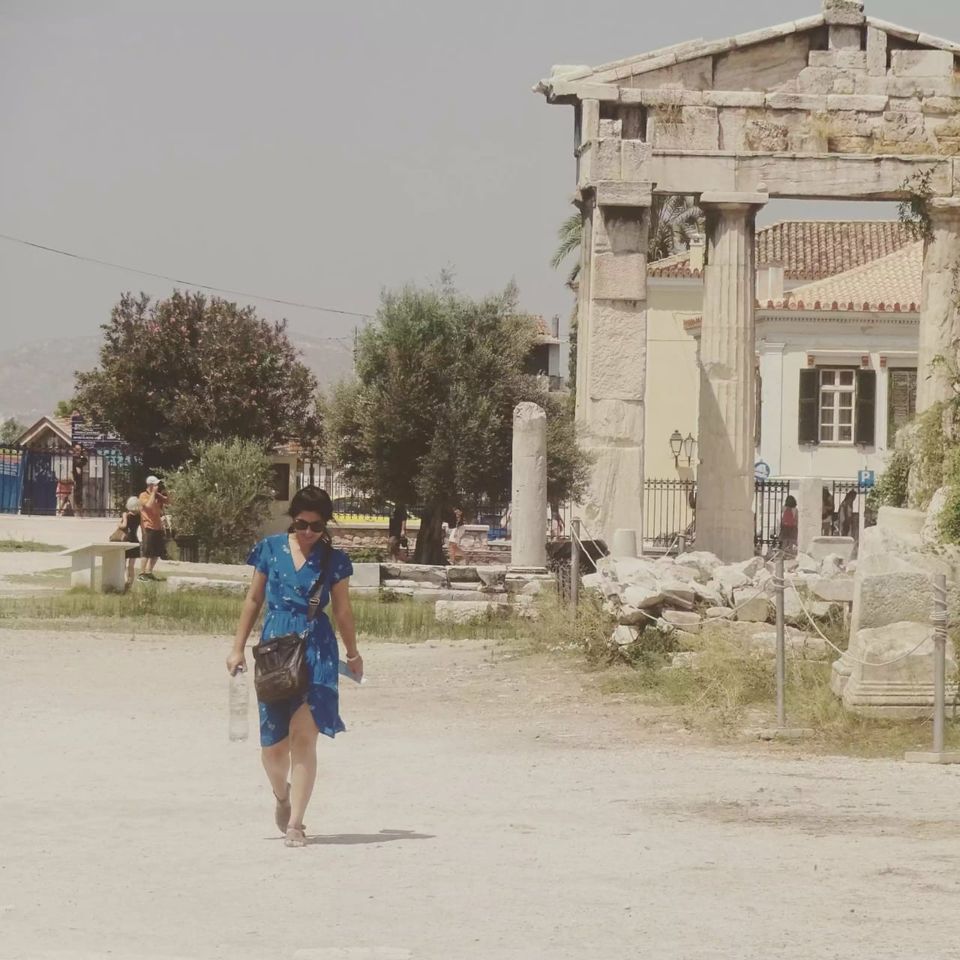 After a heavy dose of Athens, we left for the incredible Meteora – a UNESCO World Heritage Site that boasts of six functional monasteries perched atop wind-battered rocks made of sandstone. Four out of these are inhabited by men, the other two house women.
We stayed in Kalambaka at a lodge called Koka Roka Taverna run by an incredibly hospitable Greek family. Kalambaka is a sleepy little town that shares the glory of the pinnacles of Meteora, towering over it.
Nick, the owner of this 5-bedroom-lodge, whipped up a delicious meal of meatballs cooked over an open flame, served with potato wedges and a customary cheese salad, while he enthusiastically shared travel tips with us.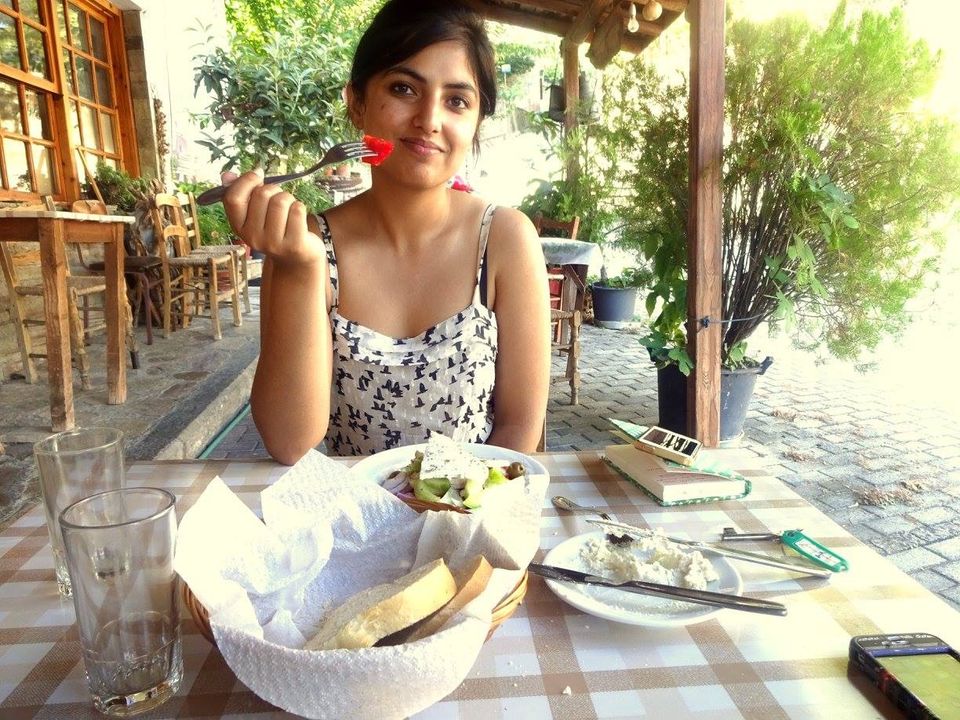 After our meal, we hopped on a bus, ready to explore the hell out of magnificent Meteora.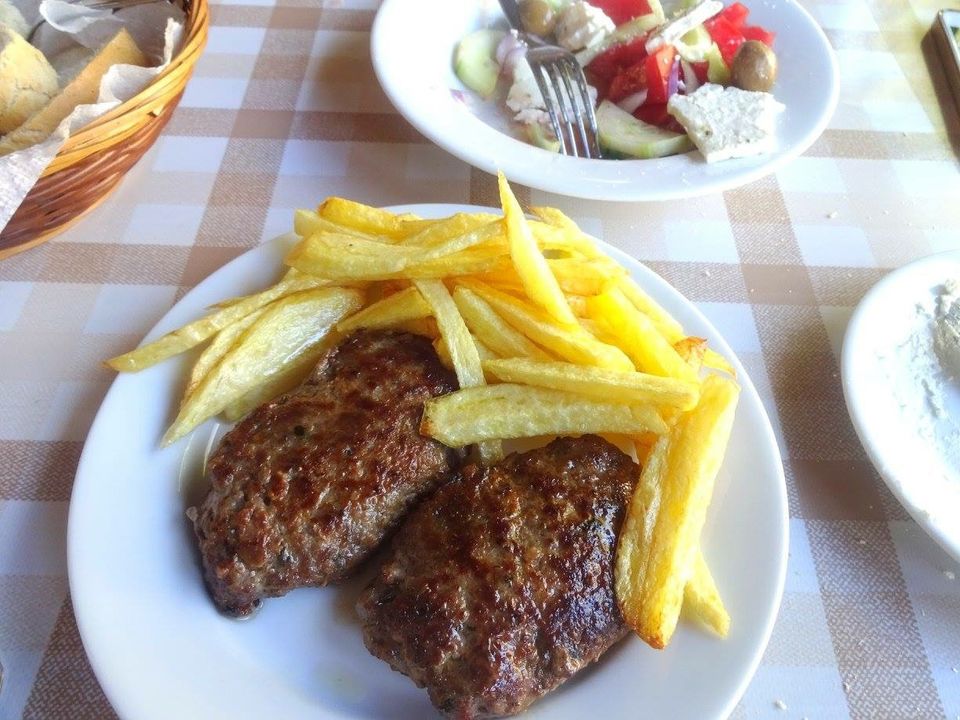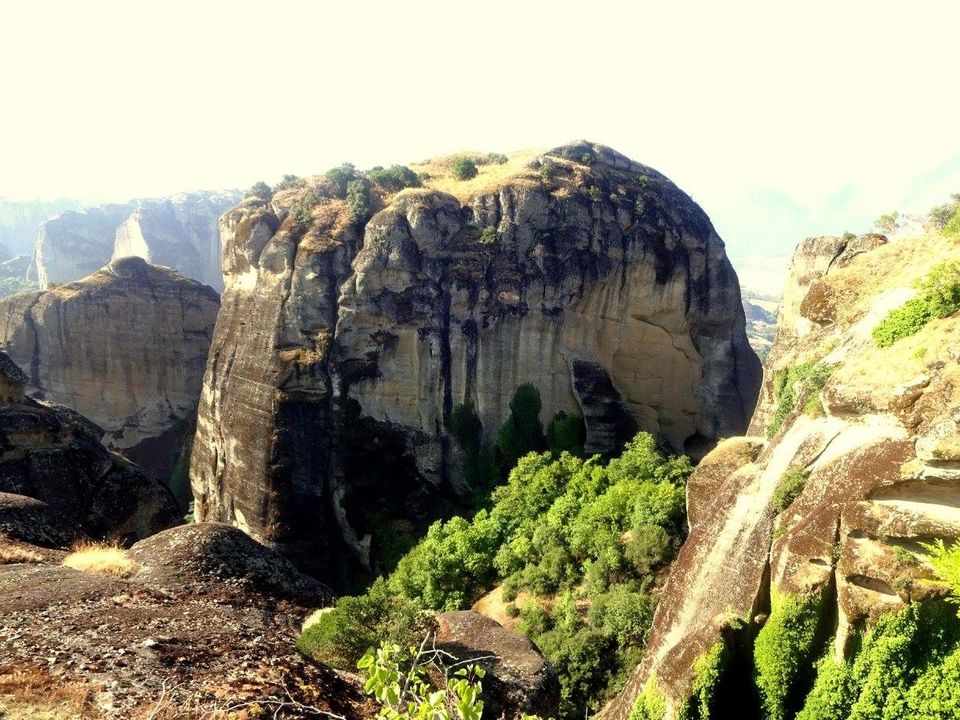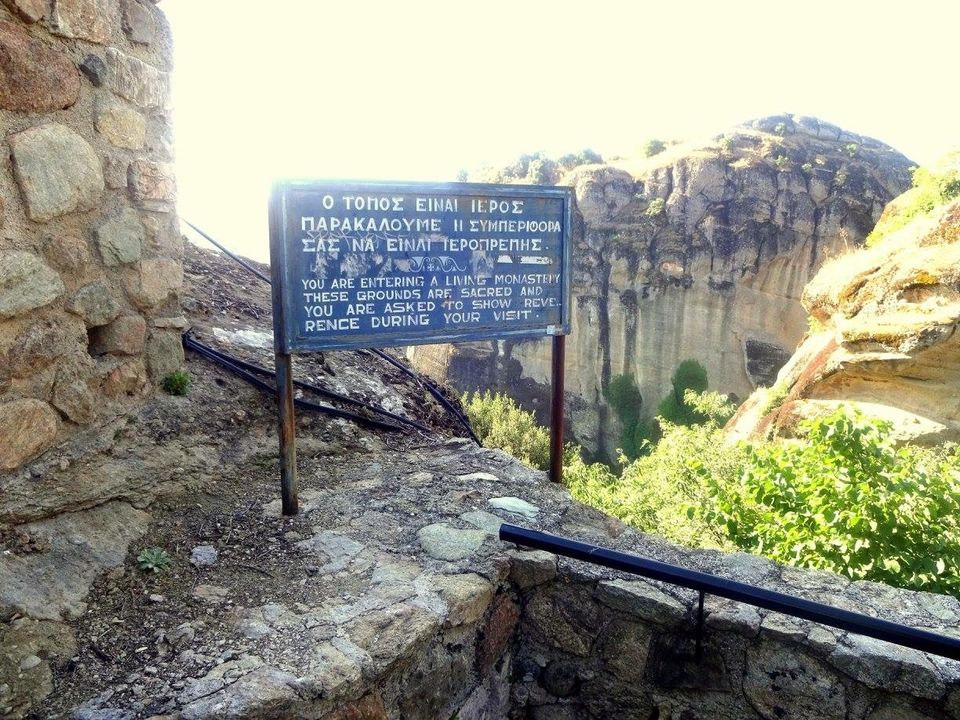 Our next stop was the Greek port city of Thessaloniki on the Thermaic Gulf of the Aegean Sea. This chaotic city had a very different vibe from, both, Athens and Meteora and was easy to fall in love with.
During the day we walked around exploring the city. The White Tower of Thessaloniki was a former prison and torture chamber and is one of the most recognisable spots in town. We also spent a good amount of time pouring over the exhibits at The War Museum of Thessaloniki that documented modern history, capturing all its grimness.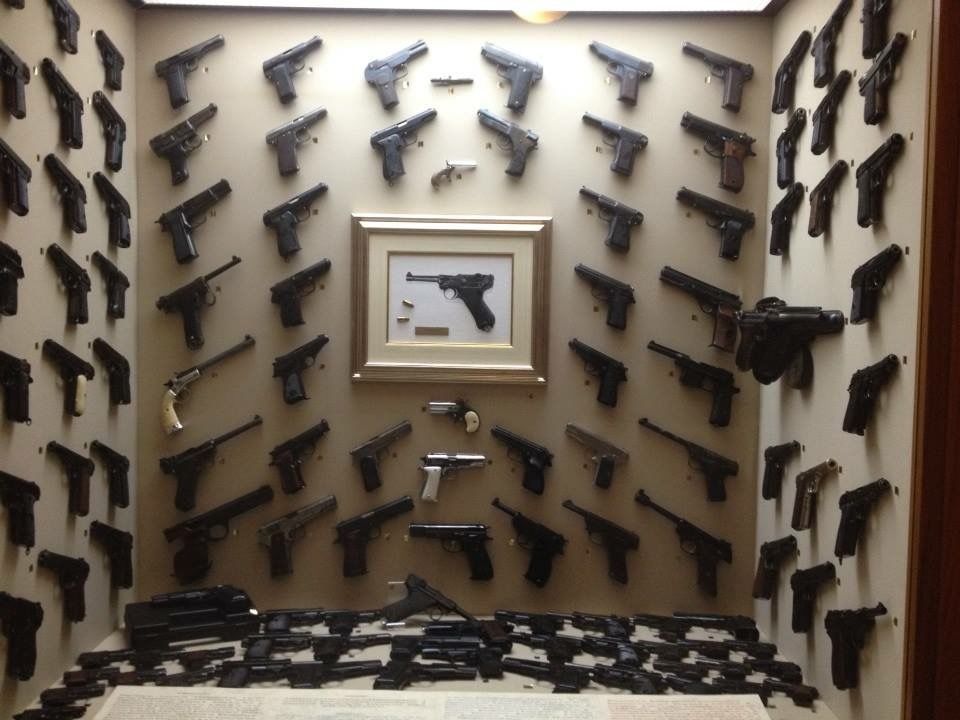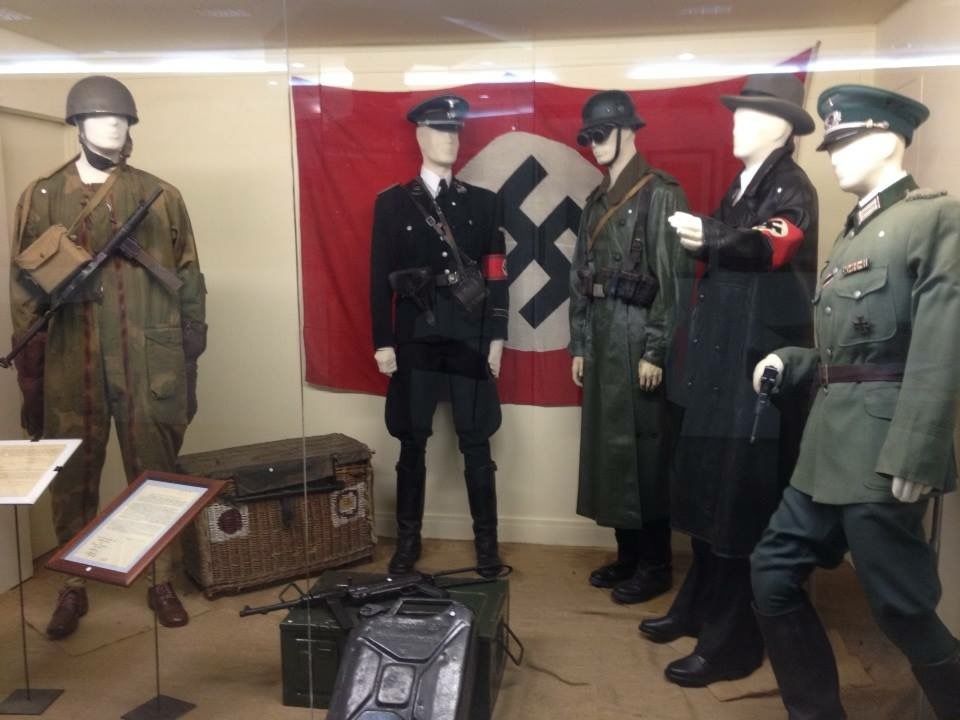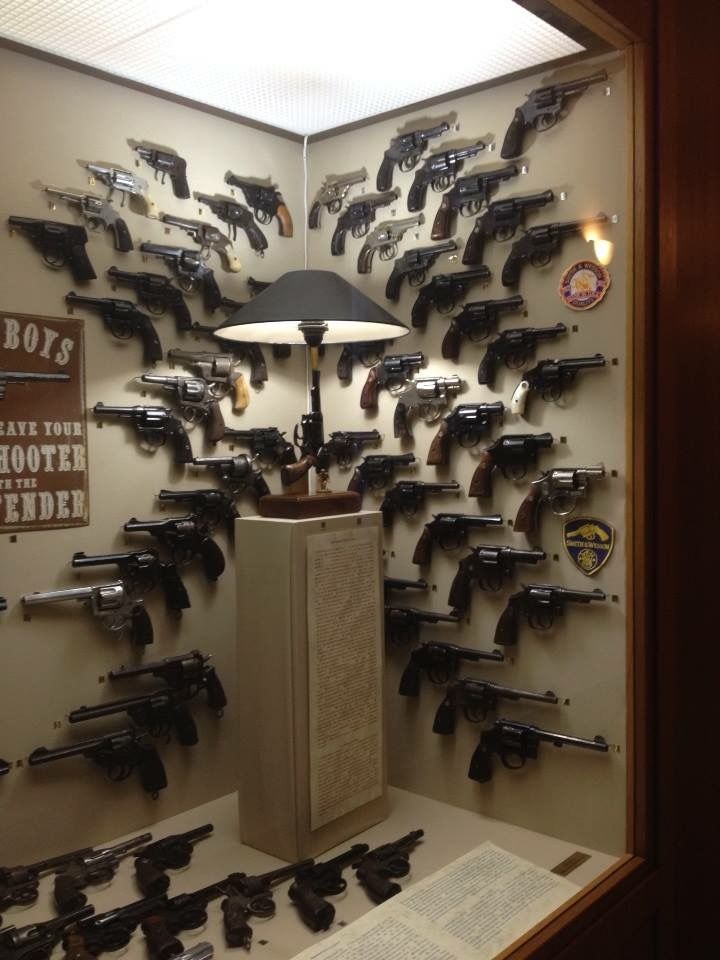 As the evening approached, we were ready to take a break from all the sightseeing and endless things to do in Greece. The thought of having a few beers and checking out Thessaloniki's party scene seemed like a good idea. The party started early at Dora's Inn – the precious little lodge we were staying at.
The formidable Dora, who was the owner, was terrifying but also strangely endearing. She completely caught us off-guard with a piping hot meal – smoked peppers stuffed with bacon – and we fell in love with this stern, yet matronly lady.
Before we knew it, were joined by a 50-something British lady who was a lawyer, two Irish guys and one German PhD student. An odd mix of people that bonded over a shared love for travel. Later, we took the party outside, drank a few beers and vodkas, sitting by the lively harbour, soaking in Thessaloniki. This was followed by mini pub crawl of sorts. Indeed, fun times!
Oh well, that's enough reminiscing for one day. It's time to snap out of it and get back to reality (before I briefly check out Skyscanner for some cheap deals!). Unfortunately, I am still at work and the puddle of coffee is staring right back at me. The fruit fly is gone though. Time to get back to the grind. So until our next adventure, I bid thee farewell. Stay inspired and keep travelling! :)
Check out my other international travel adventures here and here.
What was your favourite vacation like? Was it with a bestie, your boyfriend/girlfriend or even your parents? And what are your favourite things to do in Greece? Share with Tripoto and inspire a zillion travellers!
Also check out and subscribe to Tripoto's YouTube Channel for some super cool travel videos.
All pictures are taken by me, unless mentioned otherwise, and cannot be reproduced without my permission.
Frequent searches leading to this page:-
budget trip to greece from india, greece itinerary 7 days, greece travel experience