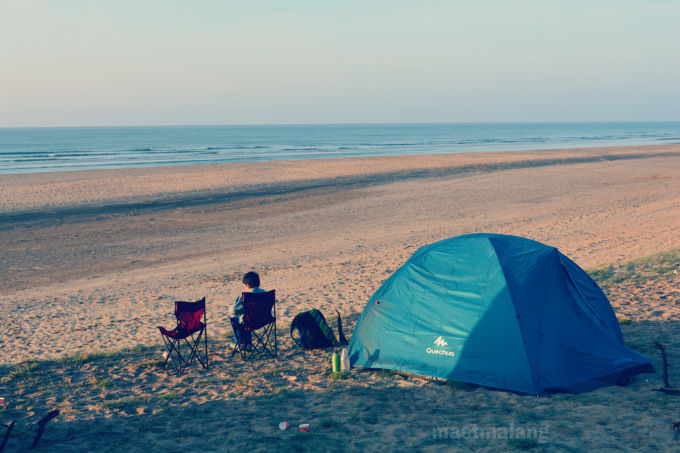 In my series of #Unseen Kutch, after the post about craft villages, I am going to share some of the offbeat beaches that we explored in Kutch.
Gujarat has the longest coastline in India. Bhuj lies in Kutch district, the largest district of India.
Recently, I read an interesting historical piece. You all must have heard about famous Portuguese explorer Vasco Da Gama who discovered the sea route from Europe to India. Well, it is believed that it was actually a Kutchi sailor onboard, who showed Vasco the way to India.
There are many beaches within 60-150 kilometres around Bhuj, some of them are open to public, some maintained by private resorts, some are in the fishing zone while some are virgin beaches.
Here, I am sharing some of the beaches we have explored.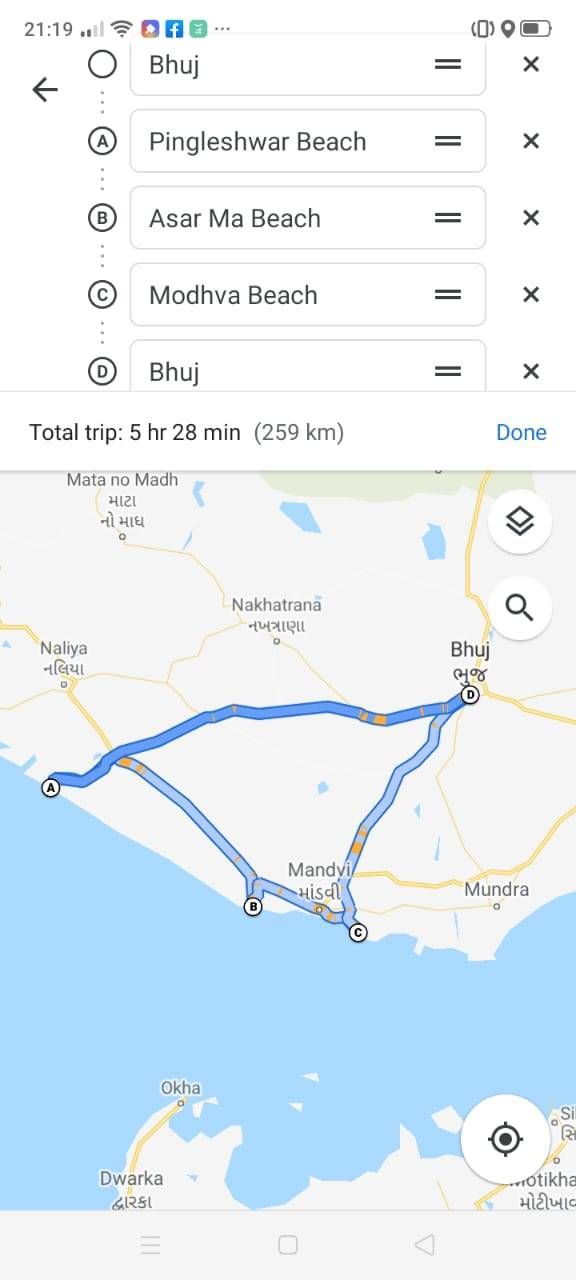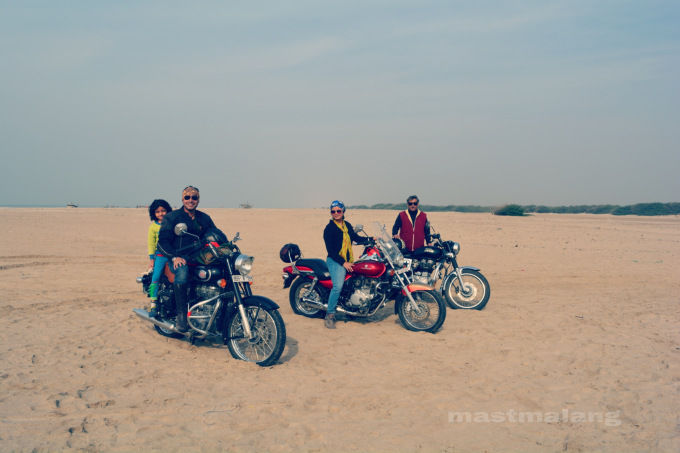 Mandvi: Mandvi is a port city, where Rukmini river meets Gulf of Kutch. It is about 60 km from Bhuj city. It is a commercialized city having many beautiful beach resorts.
If you ask me for a customized one day plan for Mandavi, I would suggest the following itinerary: Visit to Vijaya Vilas Palace in afternoon, watch sunset at common beach and enjoy the fun rides, then choose one of the private beach resorts for a romantic dinner date or family dinner.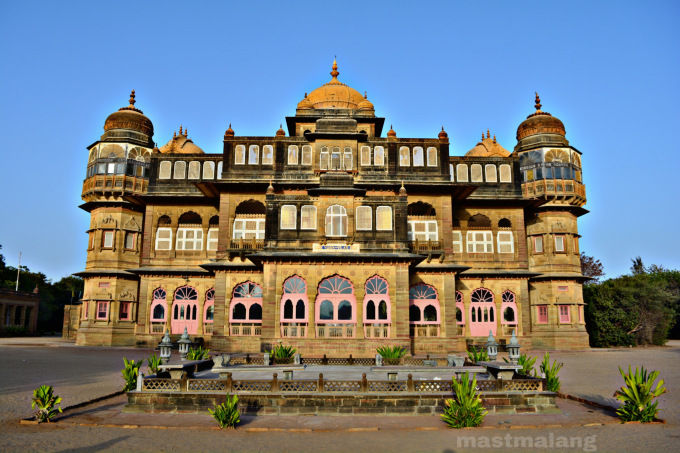 There are three types of beaches here: Private, Commercialized public beaches, Non-commercialized public beaches.
If you are looking for a beach with the Bombay chaupati feel then the public beach at Mandavi is the place. Rows of stalls selling candies, Dabeli, Bada pav and other street food line the beach. There are changing rooms available. Do you know, Dabeli is believed to be invented in Mandvi?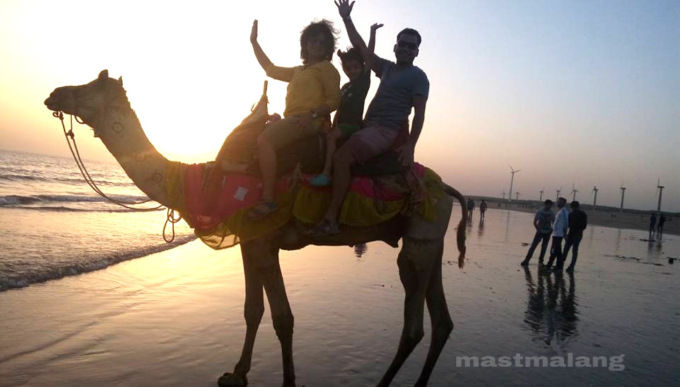 We watched the Sun setting behind the white dots of Wind mills, while our daughter hopped from Camel ride to Horse ride. Even in the month of May, there was slight chill in the sea wind. One good thing about people of Kutch is that they are very fond of family time and weekend outings. Even the shopkeepers will close their shops early on weekends and head for a family outing. And family outing means the complete family. Even an eighty year old member would be part of this outing with the same enthusiasm as an eight year old. Naturally, on weekends this beach is over-crowded.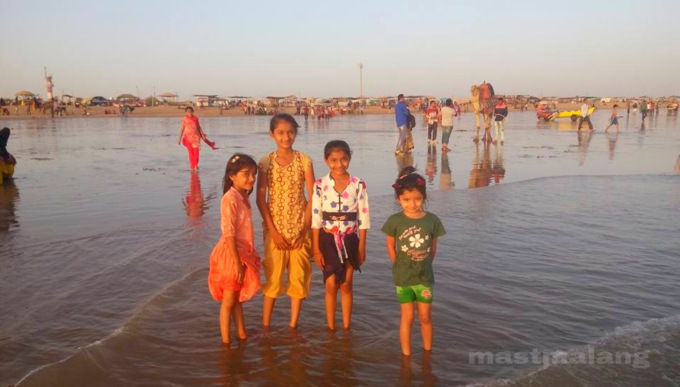 Our plan of outing on this beach is to visit on weekdays and come with our basket of snacks and watch the sunset while lying on the mat.
I will share our two favorite private beaches in Mandavi:
Serena Beach Resort: This is a luxury beach resort.
The resorts offers following facilities: luxury rooms and tents, Swimming poos, restaurant, private beach, changing room.
One can spend one complete day on the resort. The resort is tastefully done, offers many picture perfect corners. Staff is well-trained and food delicious. It is a pure-vegetarian resort and no alcoholic drinks are served. For two people dining, it would cost 1500-2000 INR in ala carte. In peak season they charge entry fee for the resort. They have day picnic packages also available.
There is access to the beach, but one got to be careful as sometimes there are sink holes or sudden drop. Personally, I find the beach access from Public beach best among all these resorts, as the slope is gentle there.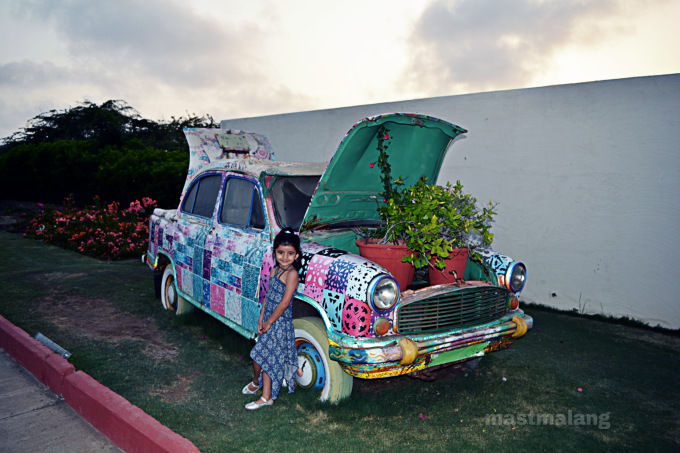 Pride Beach Resort:
I find this more budget-friendly beach resort. This resort doesn't have lodging facility. There is a changing room, and the infrastructure was still under construction at that time, may be in future they may develop it further. Food at this place is okay okay, staff too relaxed in servicing, only good thing worth ordering is fried pakodas. However, this became our favourite beach destination because of three things: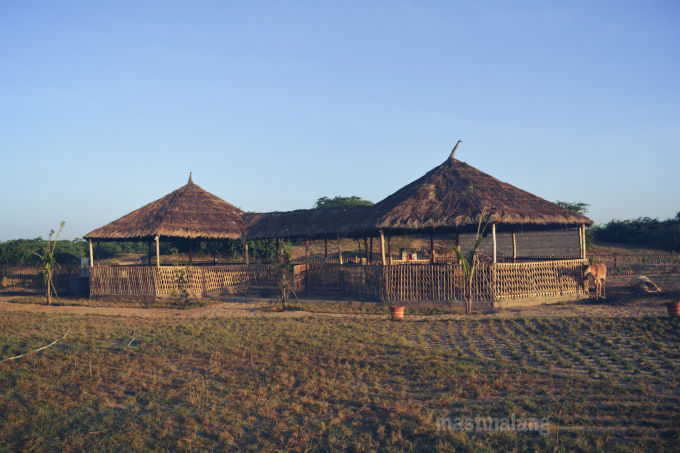 First: Owner and staff are accommodating. We could camp here in our personal tents also. Second, the slope to the beach at this place is gentle and much safer compare to other Beach resorts. Third: Budget friendly compared to other fancy Beach resorts. Changing room is available.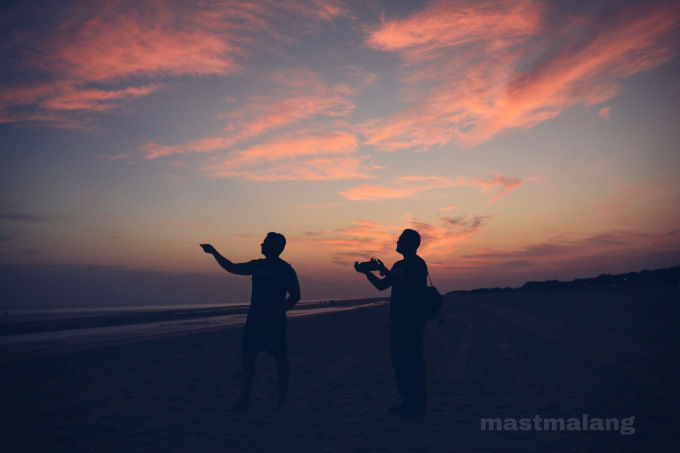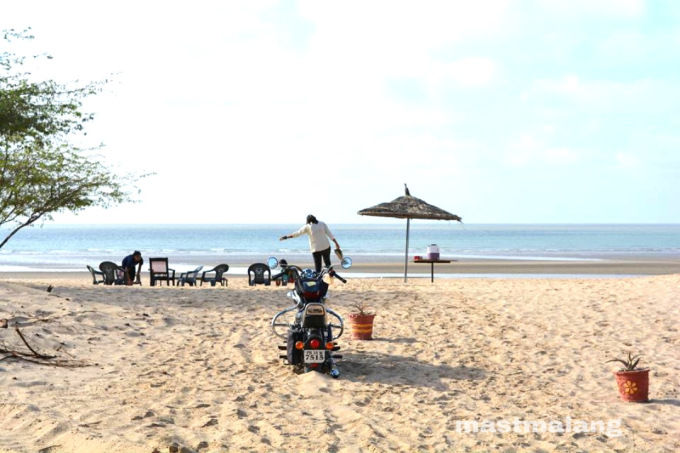 One of the Sundays, we carried our tents to this beach resort and spent the night listening to the calm and lazy waves. Don't miss the dance of moonrays on sea waves on a clear moon lit night.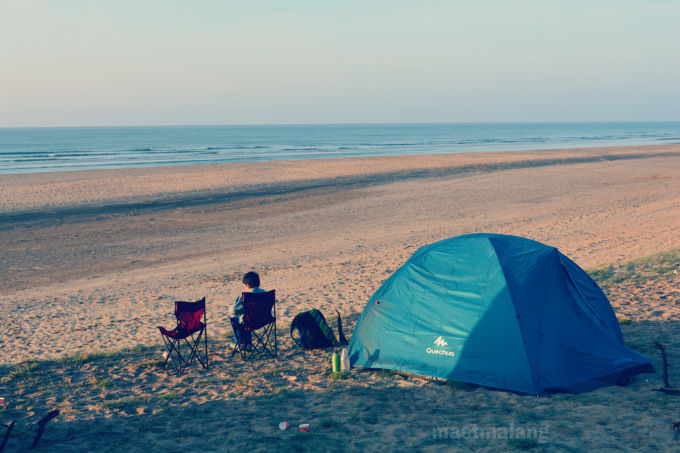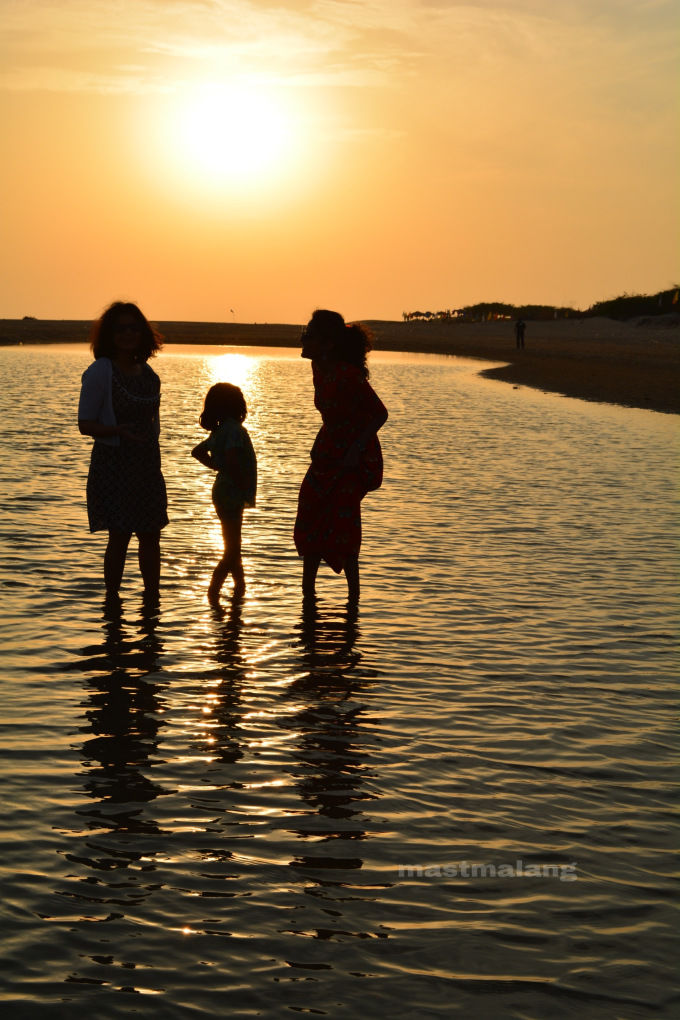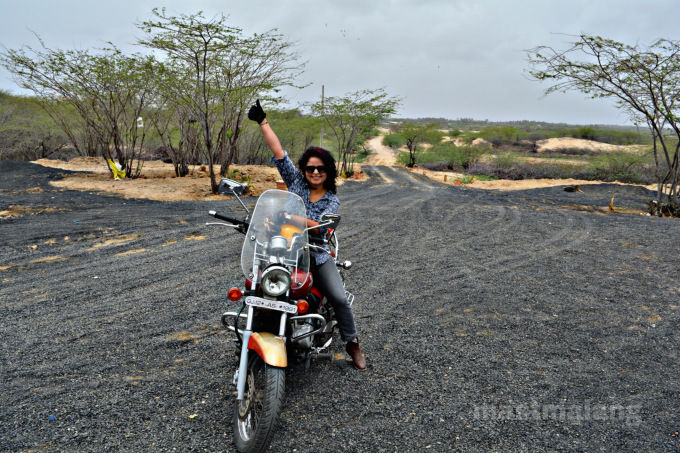 *
Offbeat beaches
Now, I will share two offbeat beaches we explored nearby Bhuj. If you are looking for place to watch and click migratory birds then these are the places for you. A tip: As these are not commercial places, carry your own picnic basket and arrangements.
Pingleshwar: 120 km
After a comfortable ride on our bikes through the neat and traffic free roads of Kutch we reached Pingleshwar, covering the distance of 120 km from Bhuj. On the way we crossed rows of wind mills guarding the barren terrain like white monsters. The high intensity breeze from sea makes this region ideal for harnessing wind energy.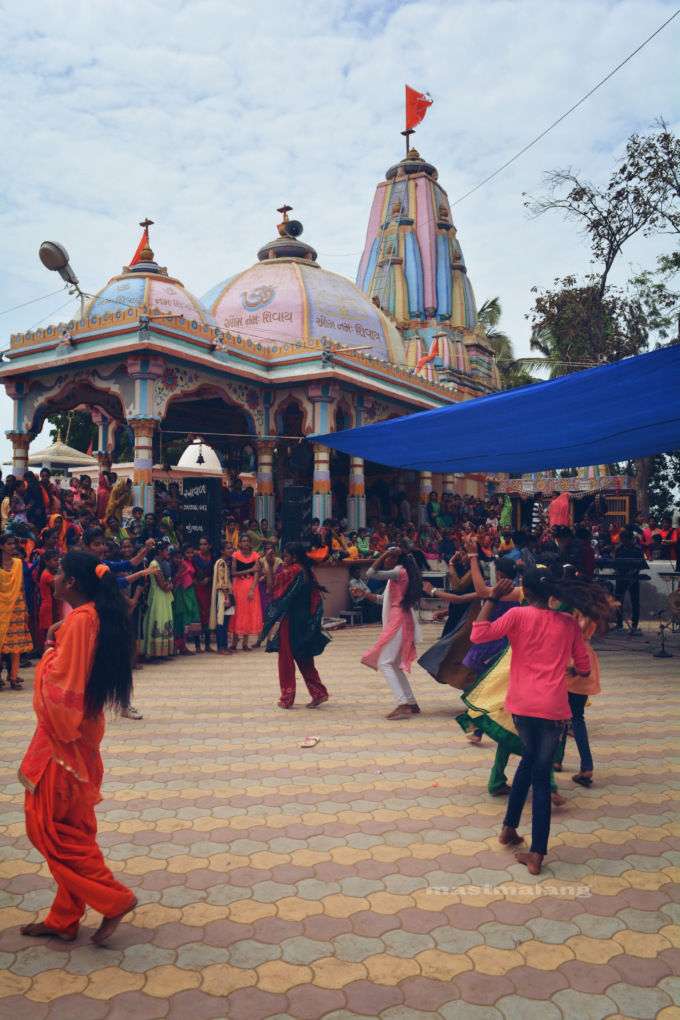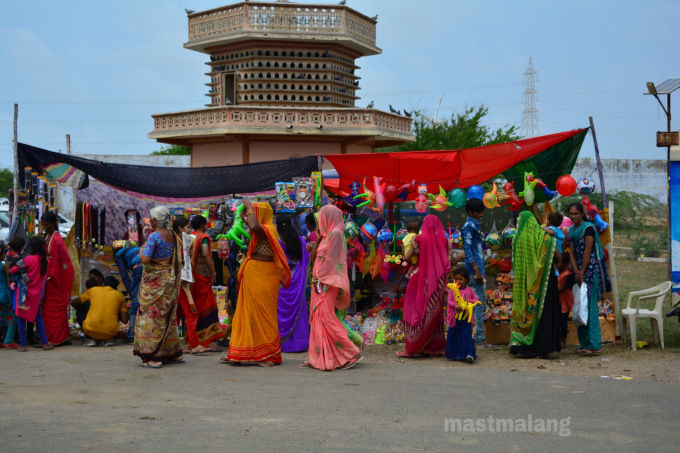 The beach is named after a Shiva temple nearby and locals flock to the temple on Shravani Mondays when fairs are held. Other than these days, there is hardly any crowd on the beach.
The wind and waves are very sharp here, perhaps that's the reason that this beach is often called a virgin beach. When we tried to get into the sea, the waves literally rolled us over.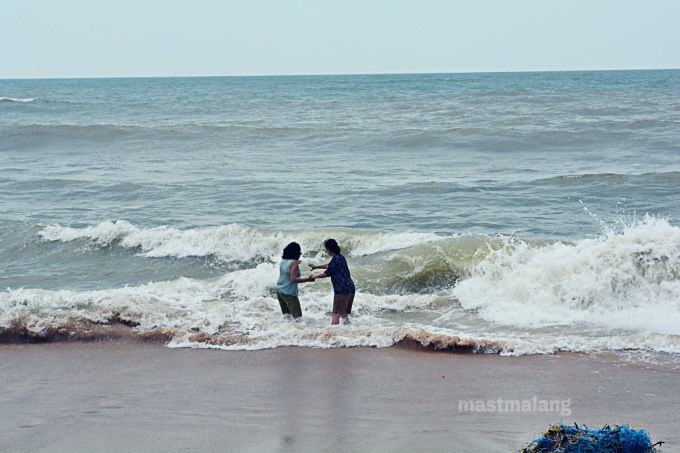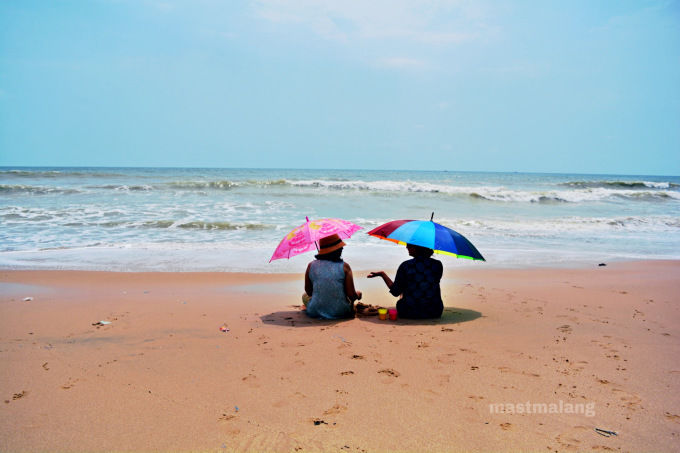 For bird watchers, this place offers opportunity to spot the migratory bird like flamingos in the winter season. Unlike commercial beaches at Mandavi, this beach is completely raw, it is advised to carry your own picnic basket.
Modwa:
This beach is about 60 kilometers from Bhuj towards Mandavi. If you go early morning then it is a perfect place for Flamingo spotting. You may also capture in your camera beautiful sights of fishermen boats leaving for their catch.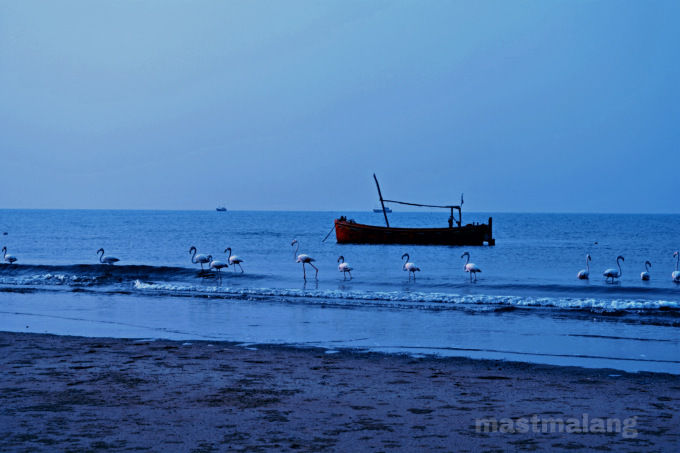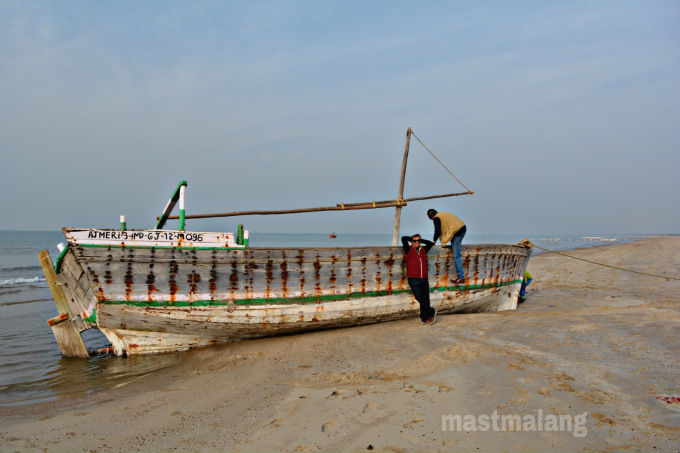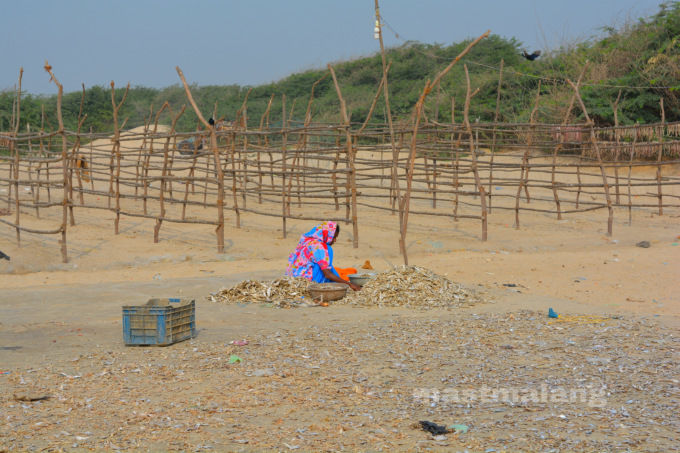 We had reached before the sunrise, as this the time when one could spot the flamingos. A flock of pink flamingos flew over us as we tried to capture as many pictures we could in this short moment. Flamingos get their pink color by eating shrimps, so more they eat shrimps, darker will be the pink shade.
Another benefit of coming early morning was to watch the fishermen boats leaving for their catch. We sat down on a rotting fishing boat and drank hot coffee from thermos with packed sandwiches. It was a picnic for us but a routine day for a fisherman.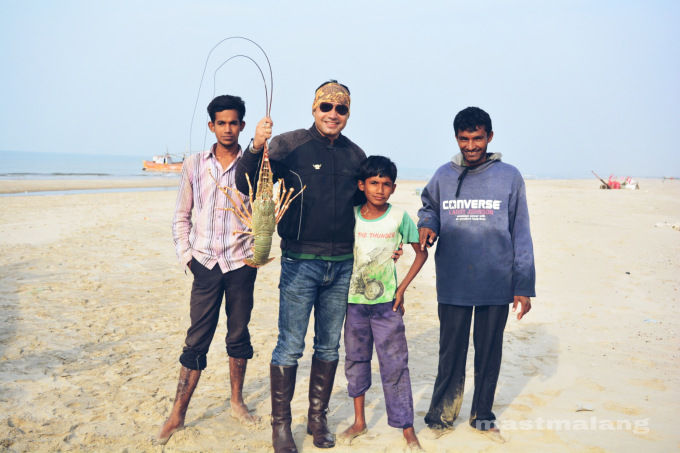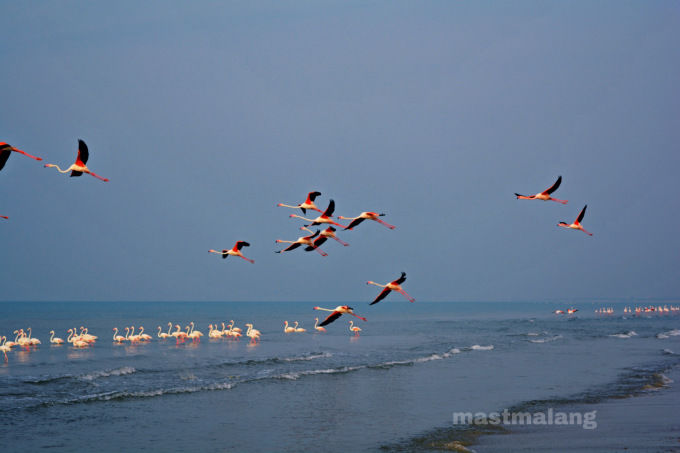 Other then these beaches, there are many other beaches along the coastline. You just need one lazy day and will to explore. We have also explored Asar Ma beach, Palardhuna and other water bodies which offer a lot for bird watchers in the migratory season, and if you don't hold that passion, then simply pack a picnic basket and enjoy the privacy.
One last thing: An important factor that facilitated these explorations (besides Will) was the welcoming nature of the locals. Never once we felt any hostility or instances of voyeurism. So, my ten on ten for solo-woman travelers.
**
Inbox me for any queries, I will be happy to share my experience
For more pics related to this trip check my instagram link
To know more about the story behind this Blog click here
To read my other works: My FB page