What you should do and what not to do in a tranquil weekend getaway to Mcleodganj and Triund.
Did you hear that? I asked my friend. She said what are you talking about? I said listen carefully. The mountains are calling babe!
Finally Friday came & we have not booked tickets yet.God only knows from where some random work shit comes when you have decided to leave early. I checked tickets side by side on redbus.com. It was so frustrating we were not able to book on any site when finally yatra.com came to our rescue. Reached home, packed stuff !
The bus was scheduled at 7:30 PM from Majnu ka Tilla, Delhi. There was a minor altercation of bus driver with my gang by the time we reached. We were sincerely sorry for getting late by half an hour but I mean we being 'engineers' have never reached to our classes on time!
You will eventually come to know that all people are in the bus are going to the same location. you are going to see similar faces for rest of the days exchanging smiles. In short, you have new family for the trip. The bus took a halt at Haveli, Karnal. You can have food from the outside shops or go inside the restaurant.There is also a small tattoo booth if you want to get temporarily inked.
Far from the chaos of the city life, the land in the lap of The Great Himalayas, Himachal Pradesh. 10 years back when I used to visit Dharamshala with my parents it was not this heavily inhabited.
1. While going from Dharamshala to McLeod, you can see St. John's church in the wilderness hardly 1 km from the McLeod bus stand. Most of the time it is closed. The 1852 cemetery, wild pine trees and the mild breeze.
2.We bumped almost in every hotel on the street but it was crazy that they were either pre booked online or priced between 2500-4000 per room.It was their peak season. Finally got one decent lodge kinda at 1100 per room.Got fresh and spent Day 1 spent on the colorful streets of Mcleodganj with us shopping, trying various cafes and visiting holy Dalai Lama Temple. We booked our return tickets first this time from the main street booking office. For bargaining, Lowest price you can quote is 250-300 for a cloth if they say 500. Don't waste your time bargaining at shops that say fixed price shops they won't agree anyway.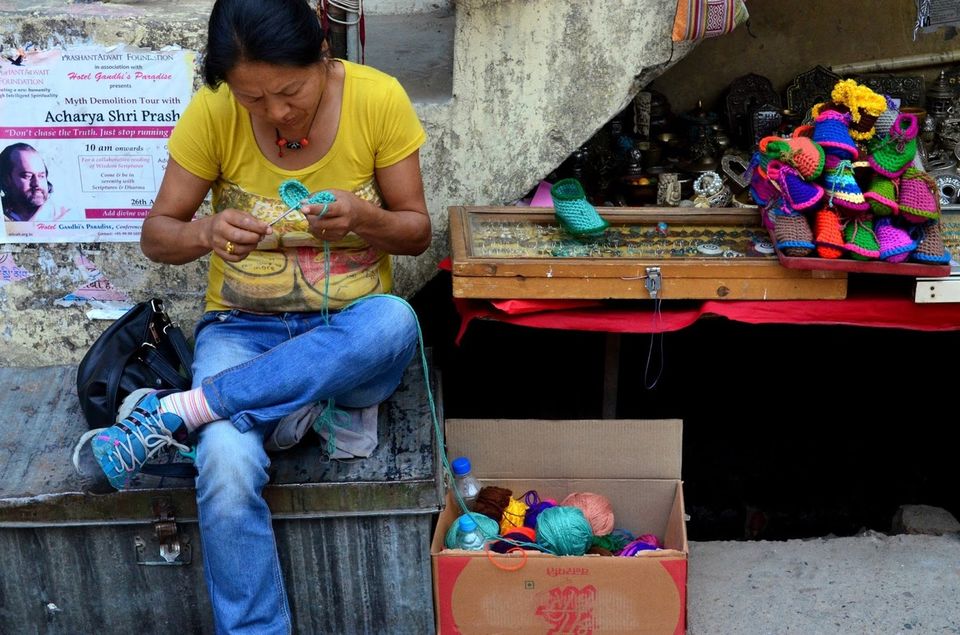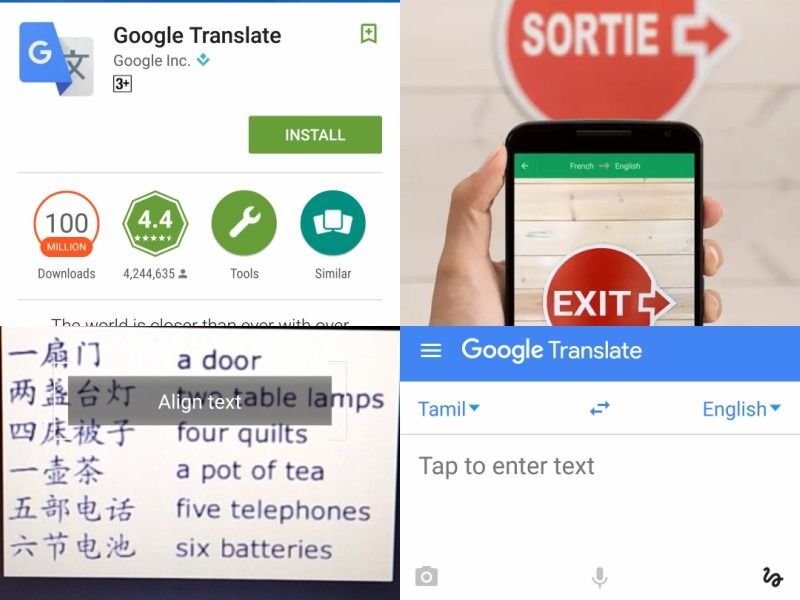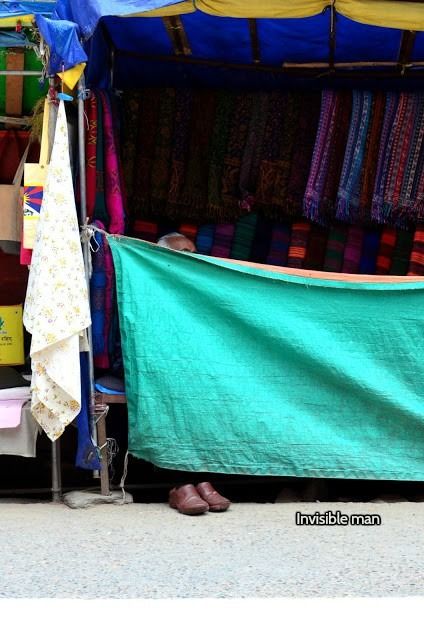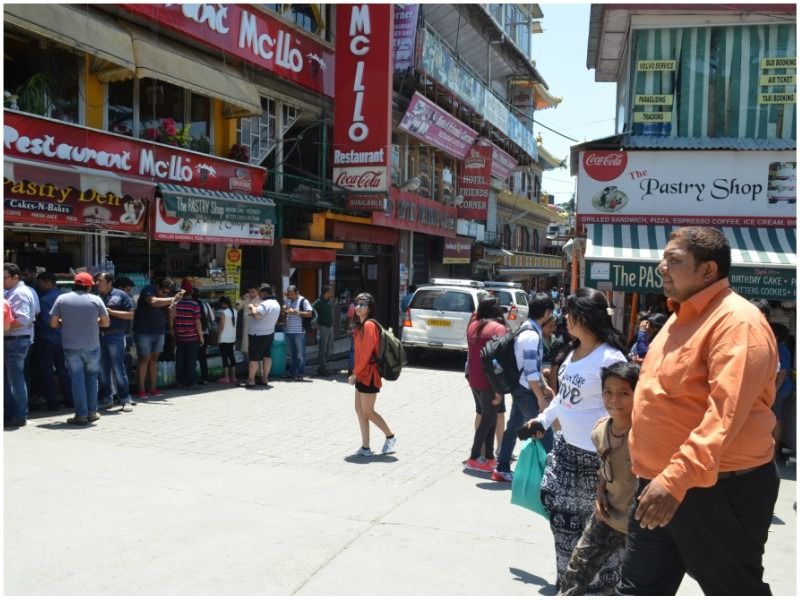 3 . Visit ' Kalachakra Temple' on the main street itself adding to the charm to the place.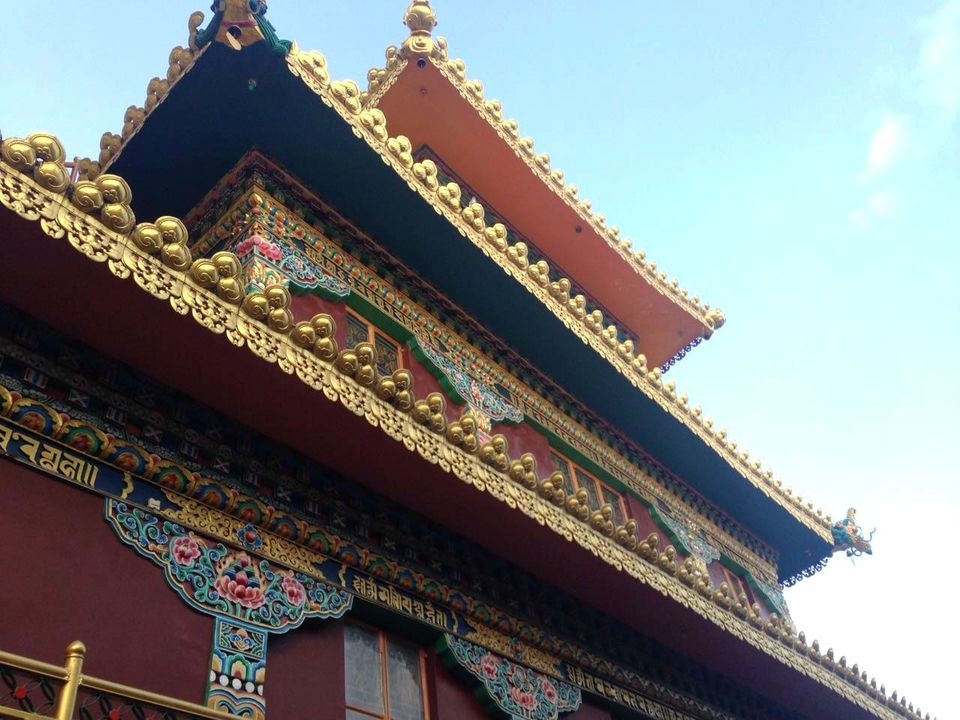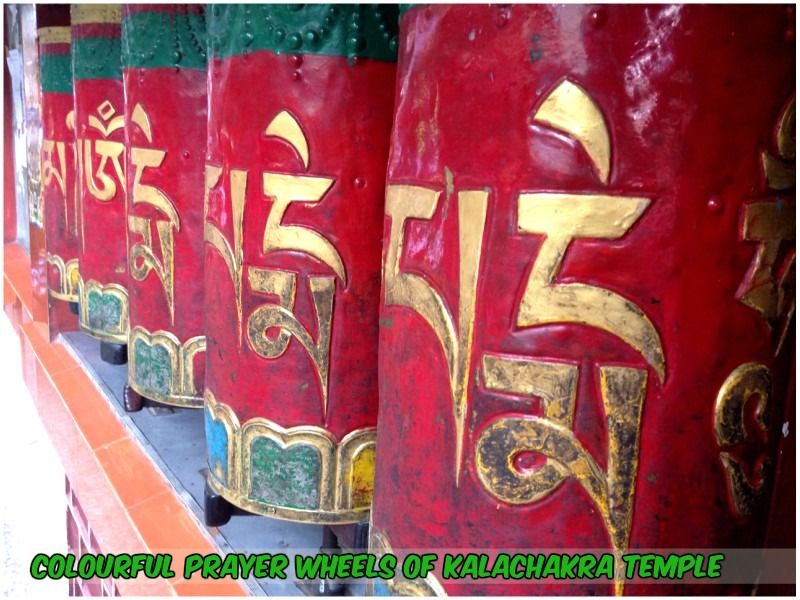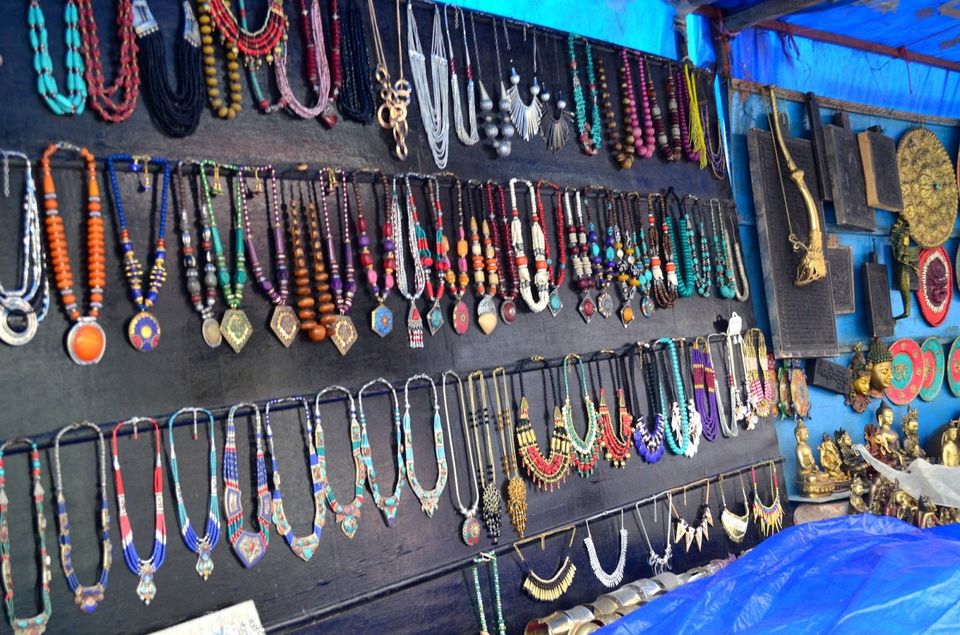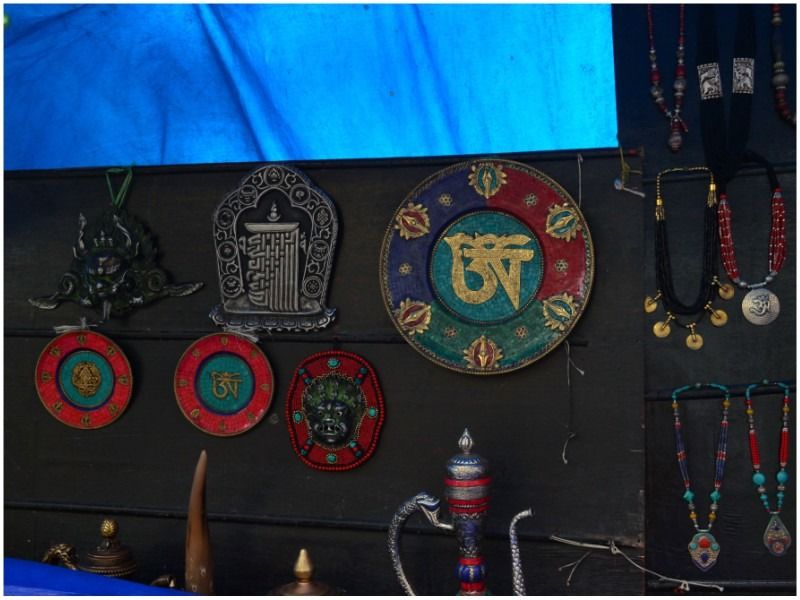 4. Some Info about Taste smackers-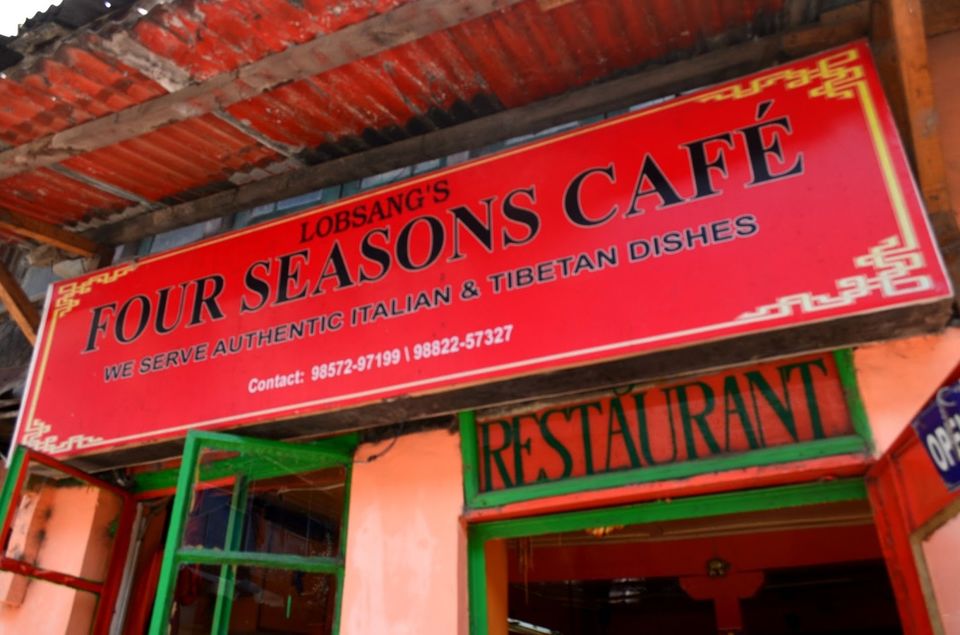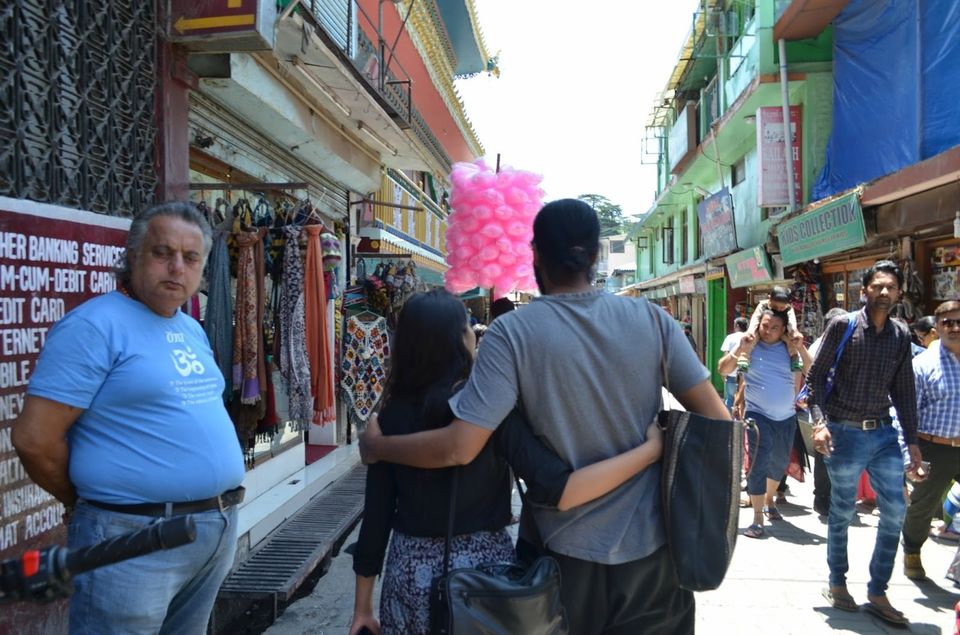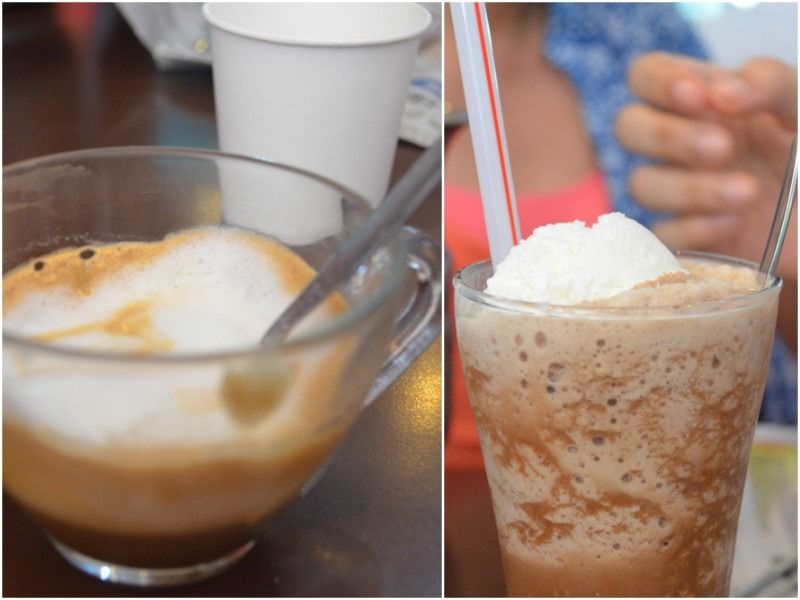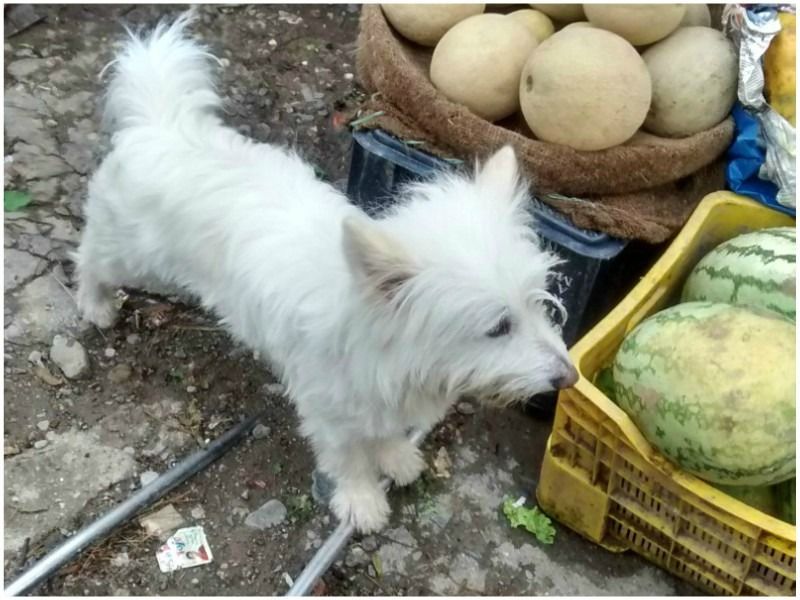 5. Shiva Cafe is also a must try for those who are visiting McLeod for the first time.It's a small cafe on the trek to Bhagsu waterfall.You can find small shops by the name of Cafes but trust me they are great for relaxation & maggi. Enjoy scenic pleasures of nature chilling in the cafe. This time I didn't visit the waterfall as we wasted too much time in shopping.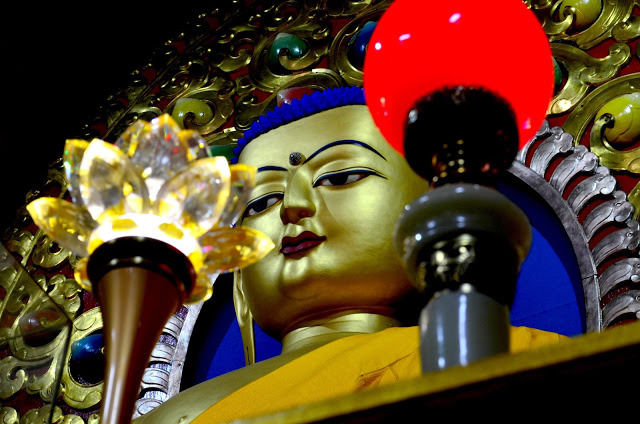 6. Serene, soothing face of Gautam Buddha at the Dalai Lama Temple. People practice yoga in the temple premises and meditate for hours.You just have to go straight on the street passing all the local market you will reach here. Caution if you have girls in your gang you might not reach your destination soon ;)
The blissful showers made us all nostalgic of us as kids getting drenched in rains.We almost went mad, it's raining we got split into groups finding each other in different shops. one got stuck in one shop other got in some other. We were totally enervated!
Rains were like cheery on the cake. The weather was awesome.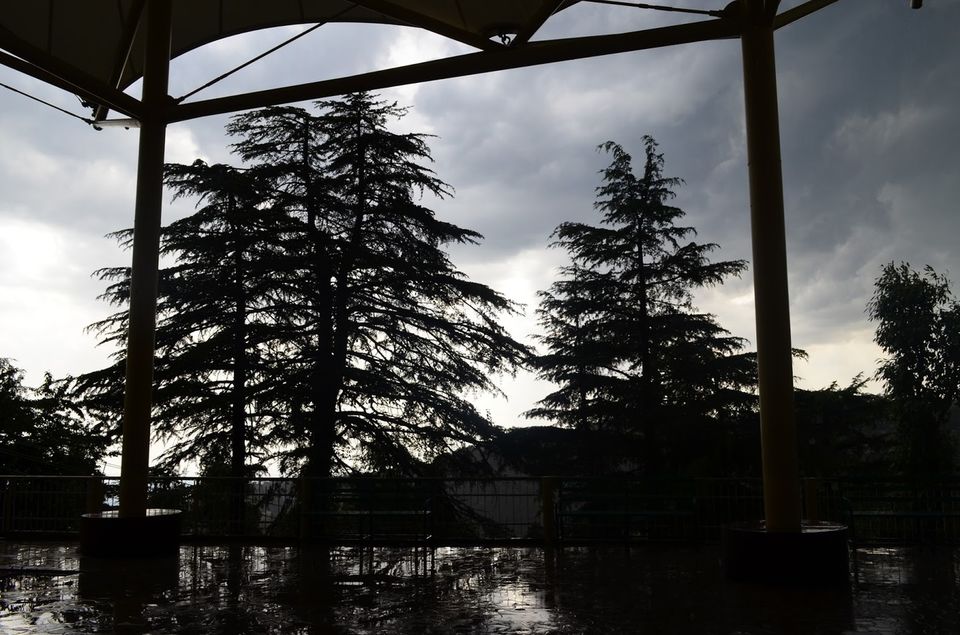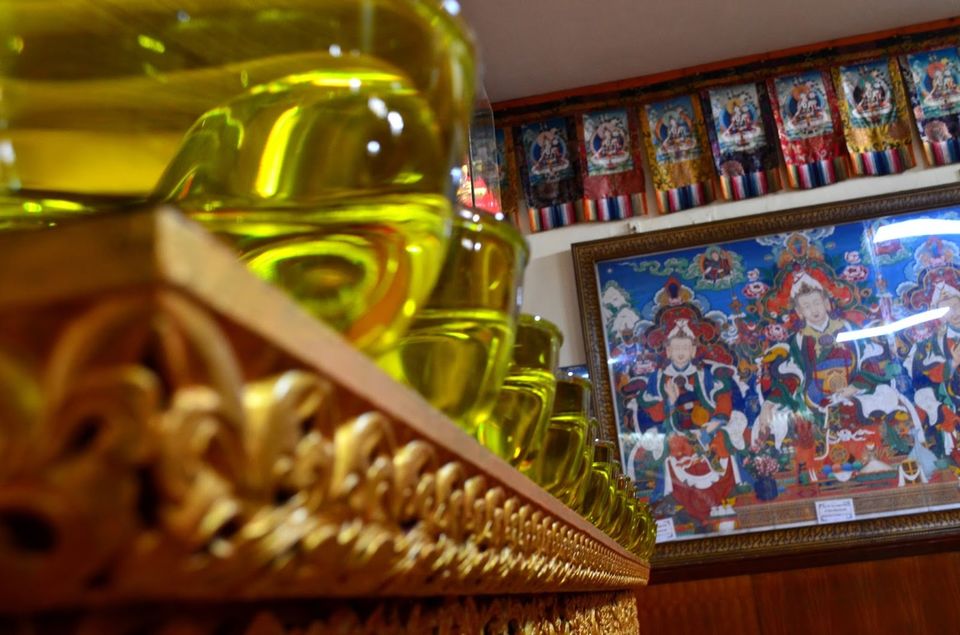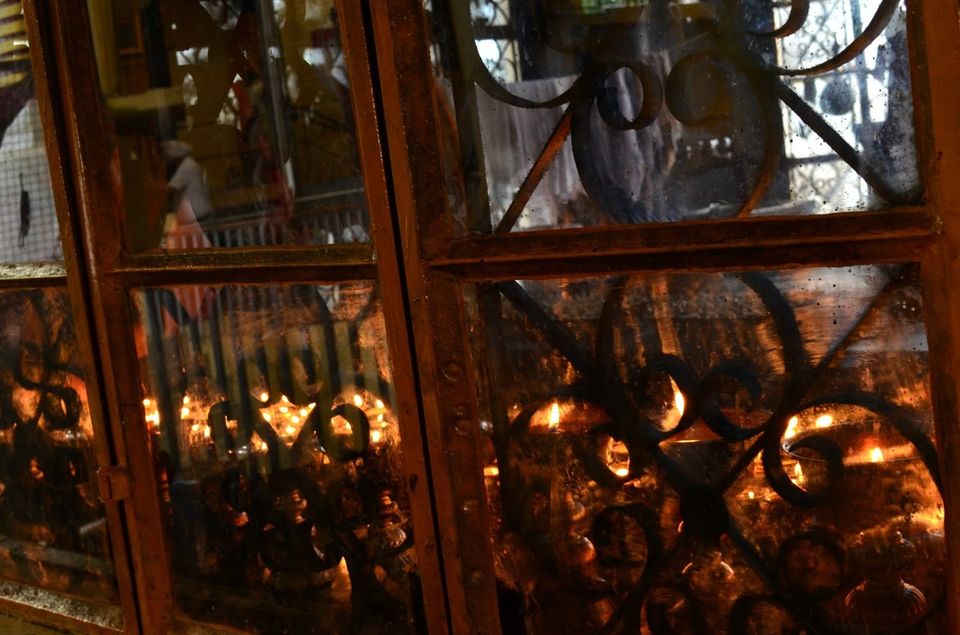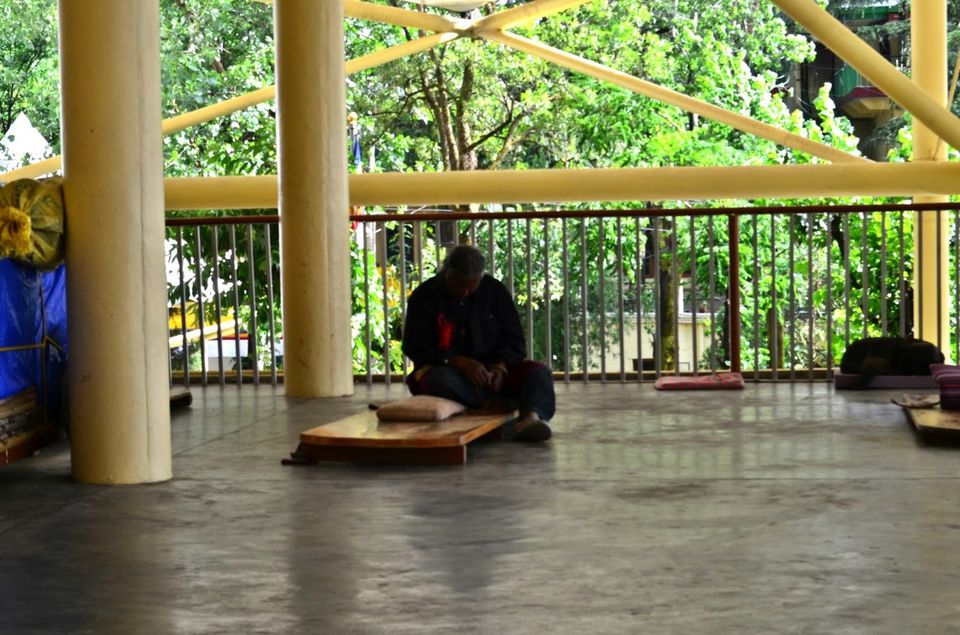 7 . If you want to try out a pub at night. Everyone there will suggest Black Magic Cafe. Although we preferred sitting on a bench and chatting as we were not sure of the crowd.
8. Sunset Point, Naddi. Not useful on a rainy day. The place is full of nature and different cultures. You can find all the mentioned places on this link : " MAP "
9. You can start your trek from Mcleodganj itself but those who don't want much of a strain can take a taxi in 400 Rs to Galu Devi Temple.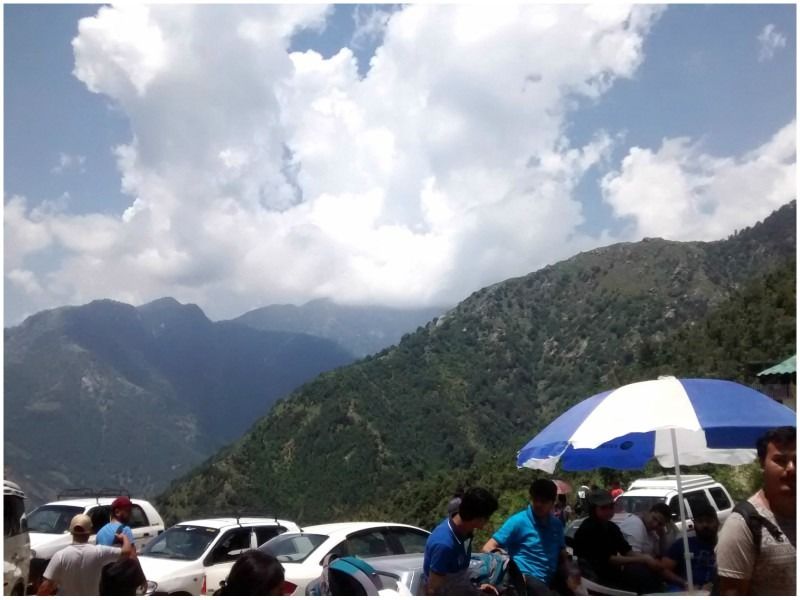 On the way to the top, we met many foreigners carrying bags and clearing up any waste they are seeing on the way. Uncivilized people don't even think for a while & litter such a beautiful place.Seeing one trashed bottle instead of getting picked up gets a company of another one. Both at the time of climbing up and getting down I saw foreigners keeping the place clean. Otherwise the nature has its own of cleaning the mess up like Kedarnath did. So please carry one poly bag to manage your waste.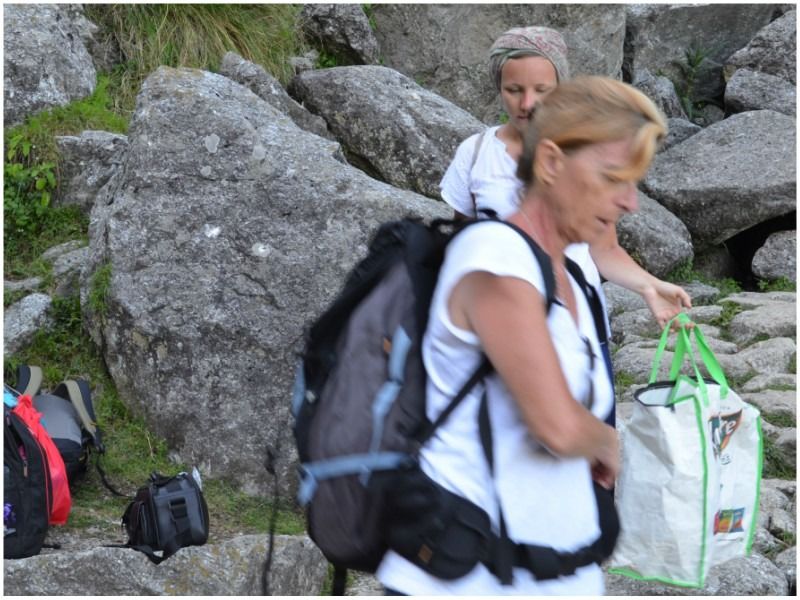 It was hard to believe my eyes people aged like 70 or more were trekking solo.Though it is not a hard climb but still mostly I have seen people mostly of that age complaining of joint aches.They seriously gave me Life Goals!
I took the road more taken !! The other way was taking us into dense woods but finally there was a dead end to it we could not move further.
It took us 4 hours to reach the top, we spend so much time clicking selfies, sitting & chatting ,tasting maggi at every cafe.The end of the first lap will be marked by Sharma Ji ka Cafe with sharmaji being least interested in getting involved in any chitchat with you. The last will be Magic cafe.One guy was sitting at the edge with headphones on, colors scattered and when we went close we couldn't believe what we were seeing right ahead was exactly same in his paint book.
When few steps were left to reach our destination, view was like this below full of green pastures and people happily roaming here and there.Some putting up their tents.
We booked tents at 3000 bucks for 5 people including meals.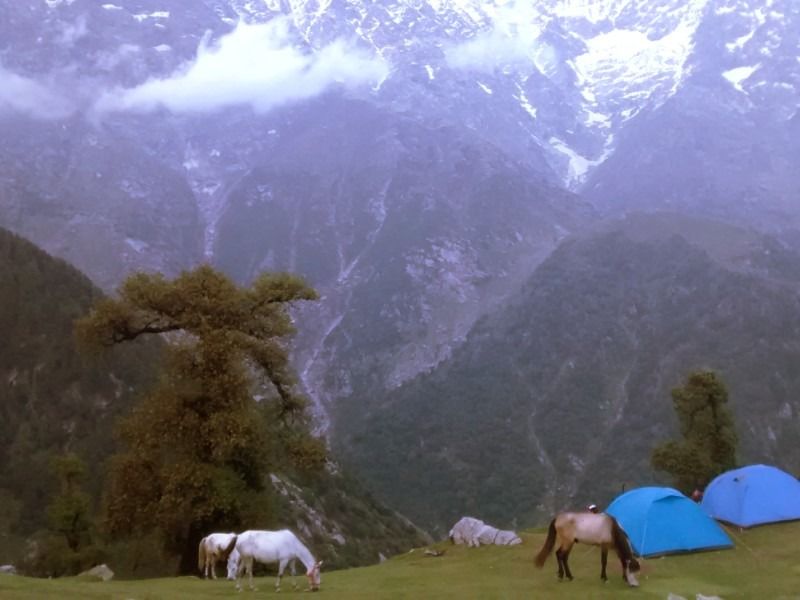 Reaching on top gave us a sense of achievement and what we saw was thrillingly spectacular and breath-taking. I left behind all my worries. What I saw was a thick blanket of clouds so near to us that we could go and touch it.It felt as if the mountains had fallen asleep waiting for us and when we reached they threw off their blanket and welcomed us with a tinkling smile. A perfect view of Dauladhar range below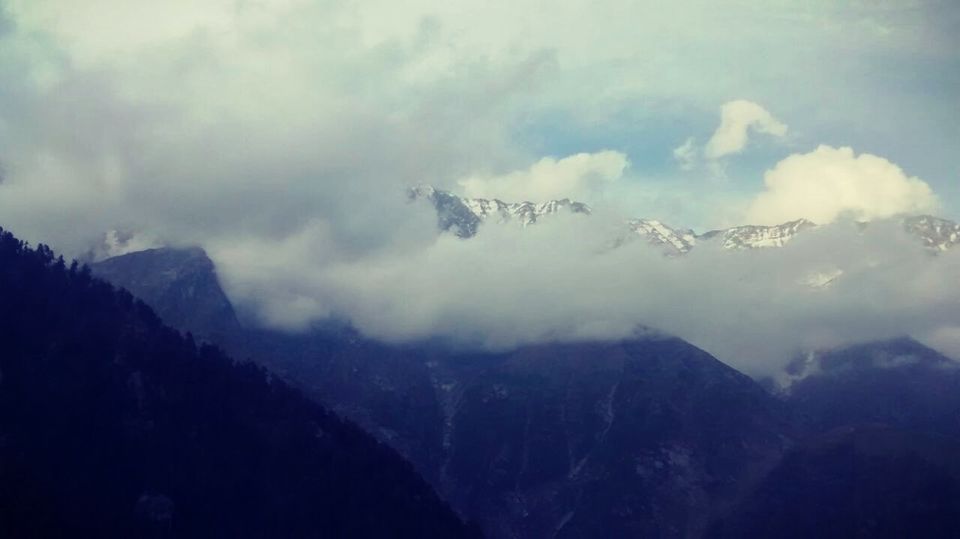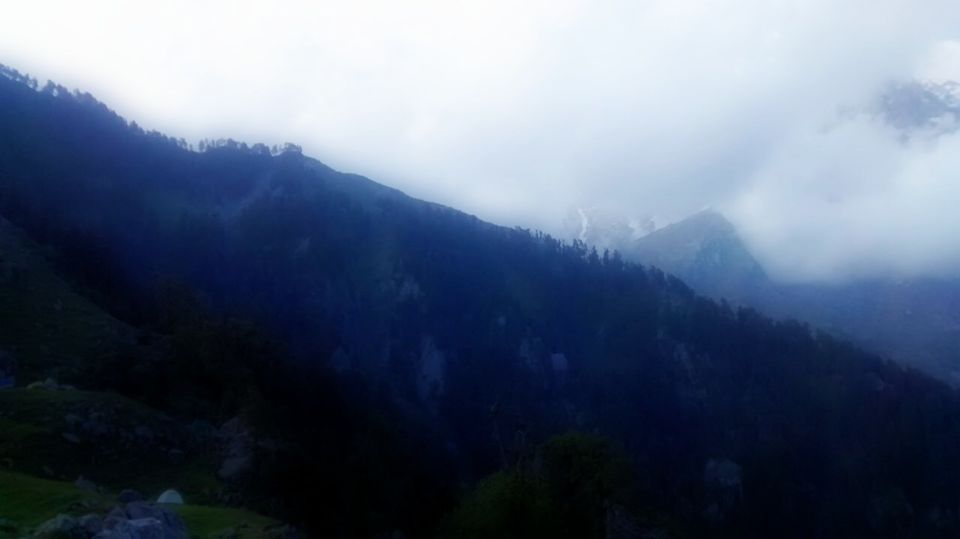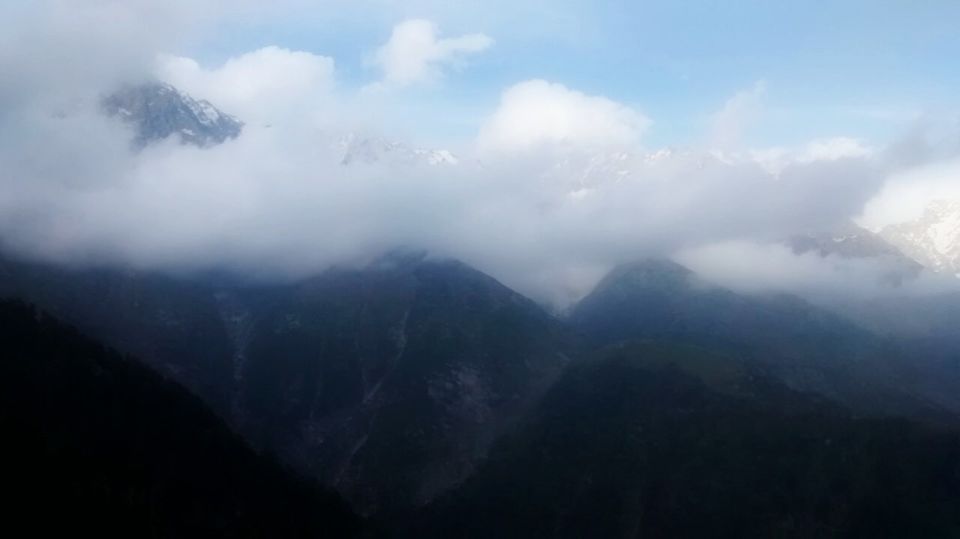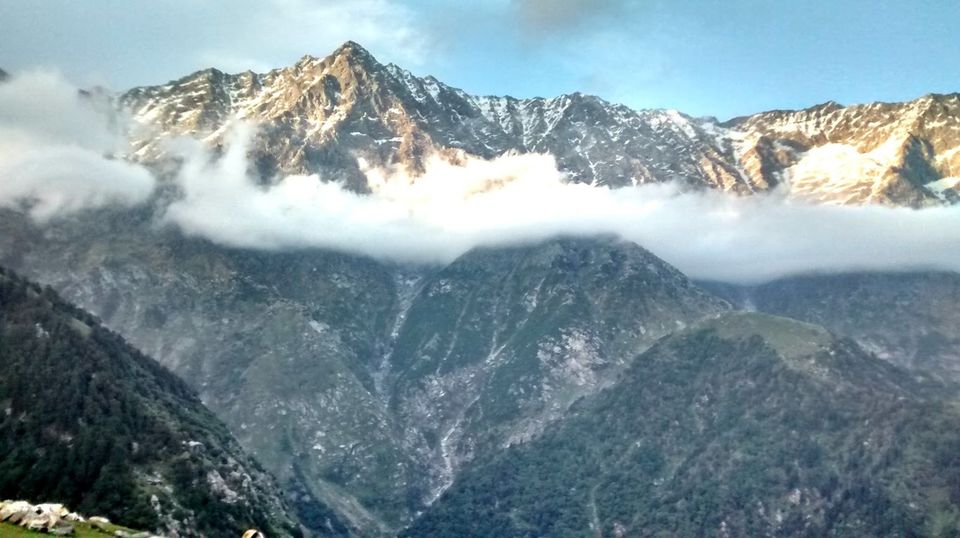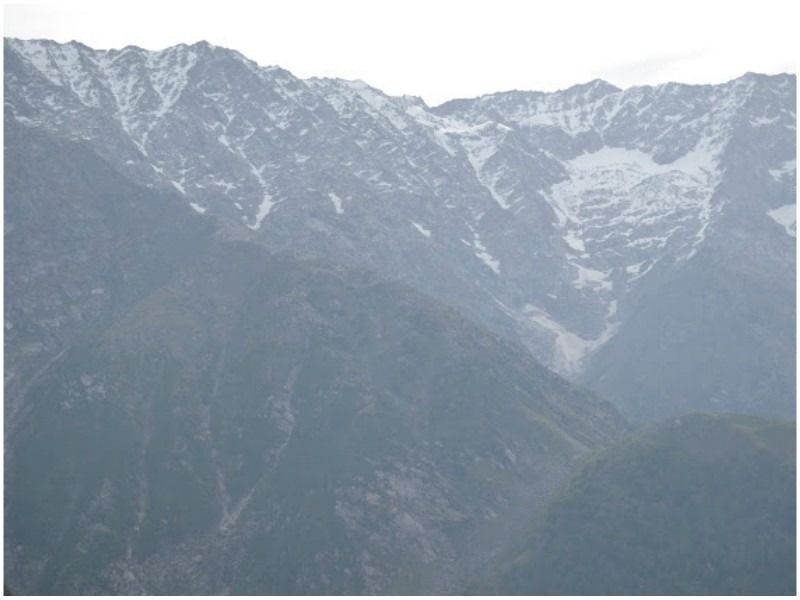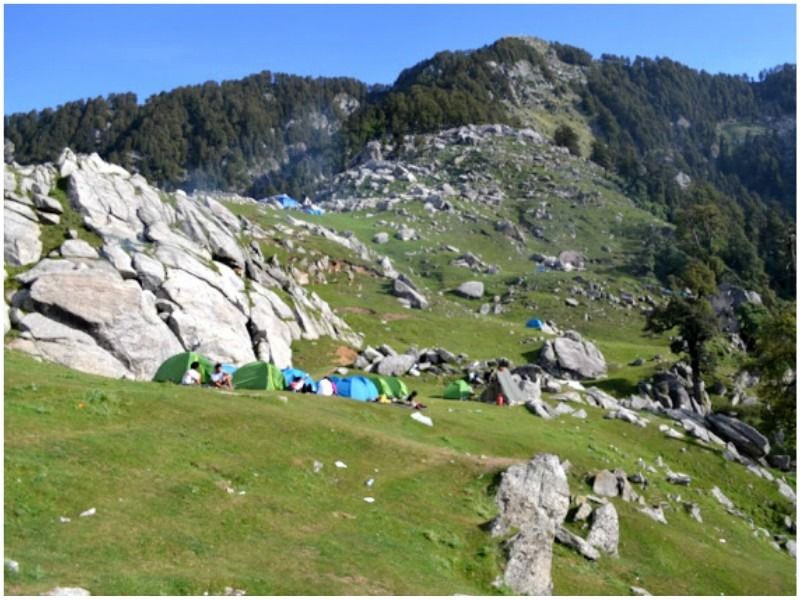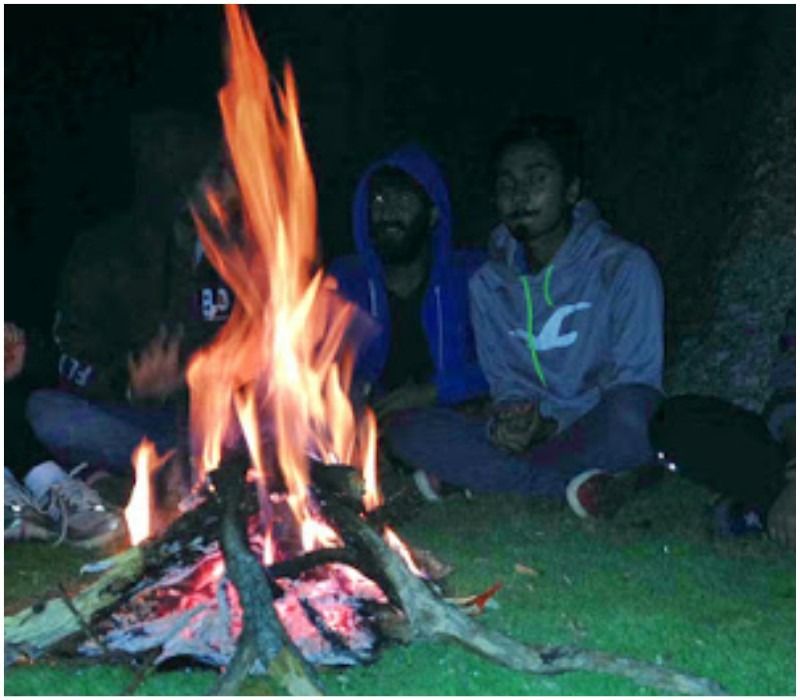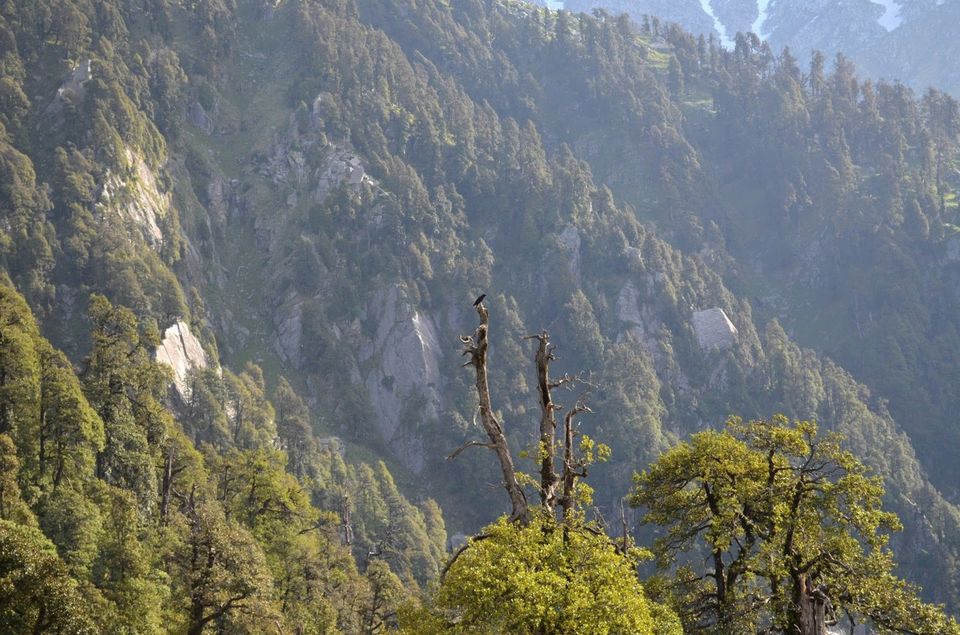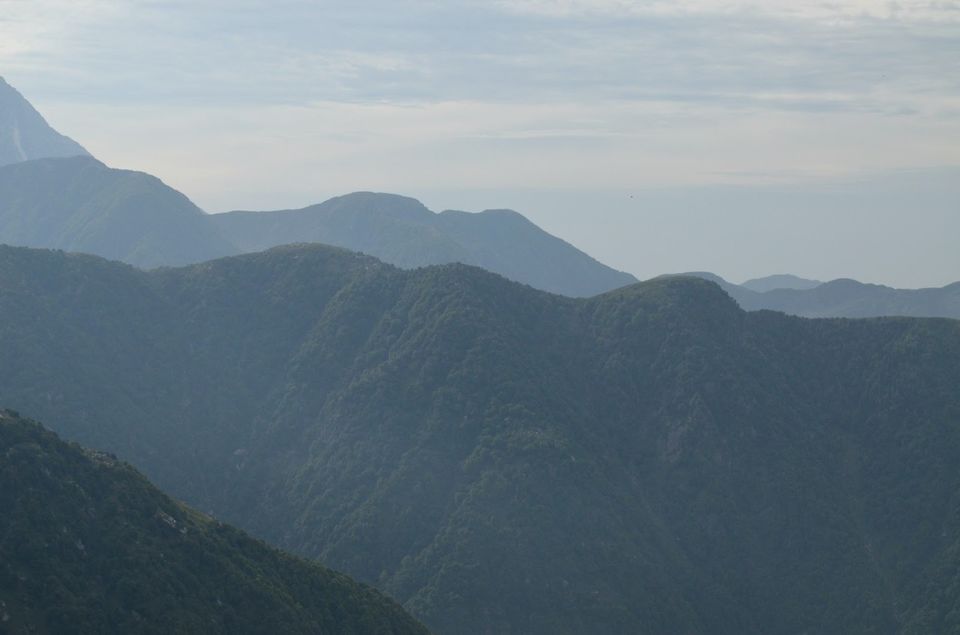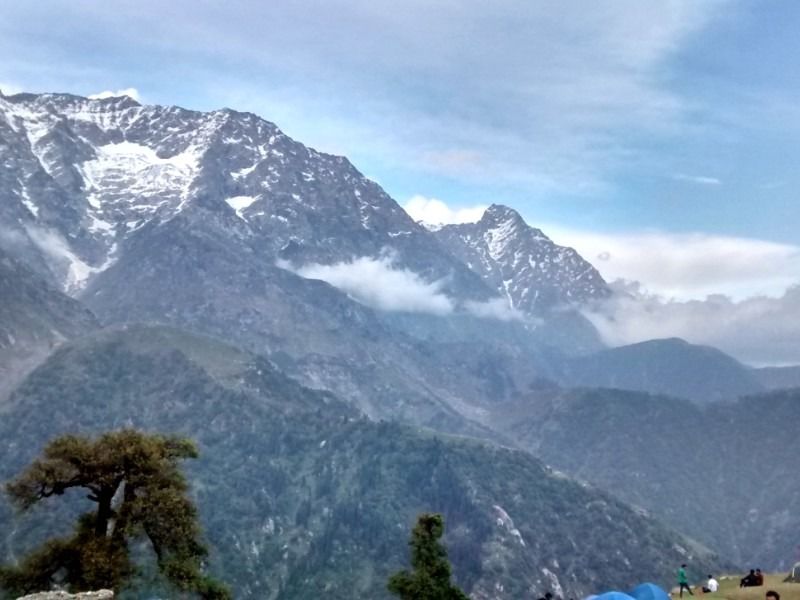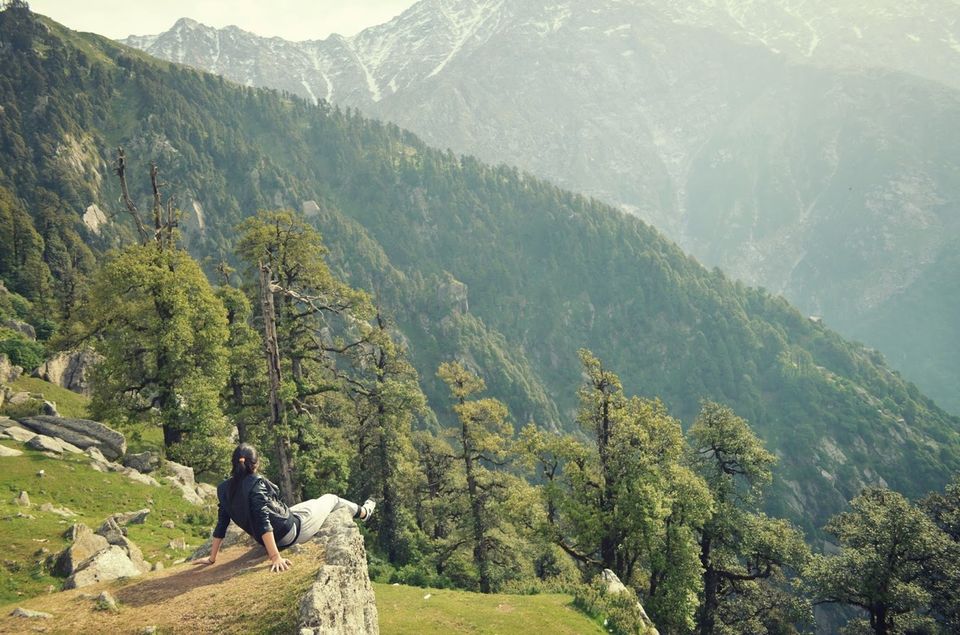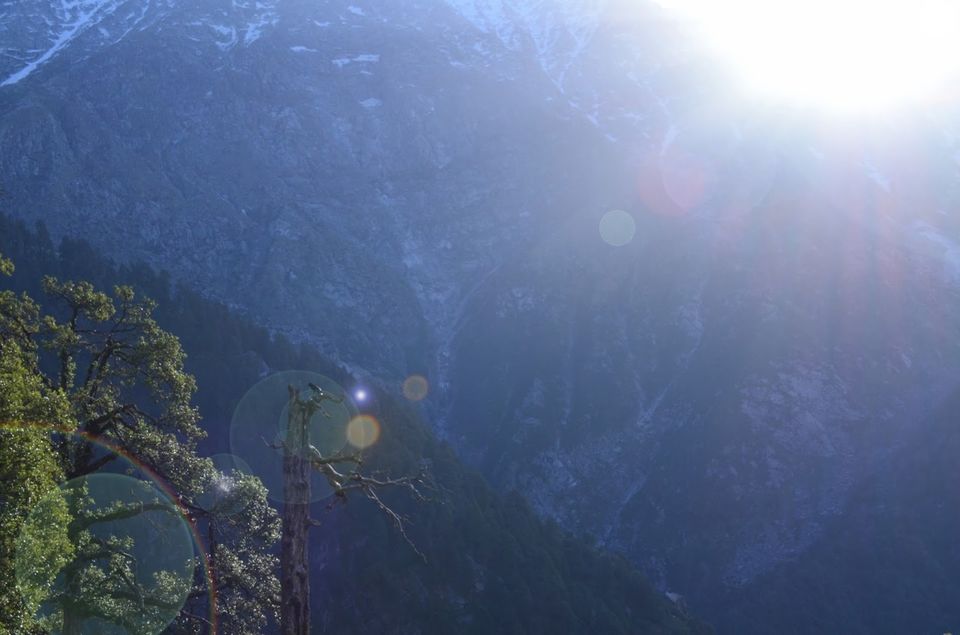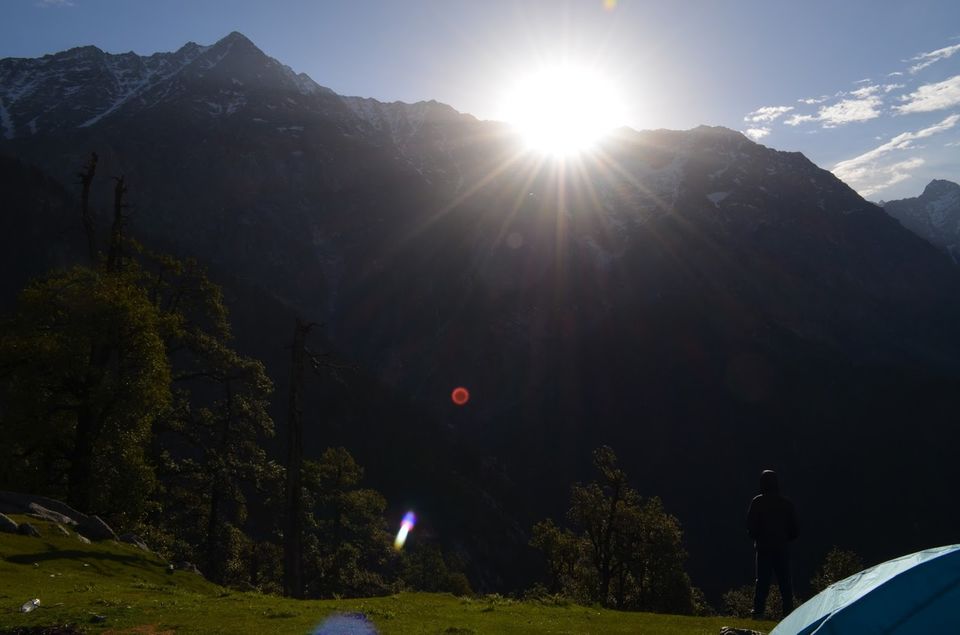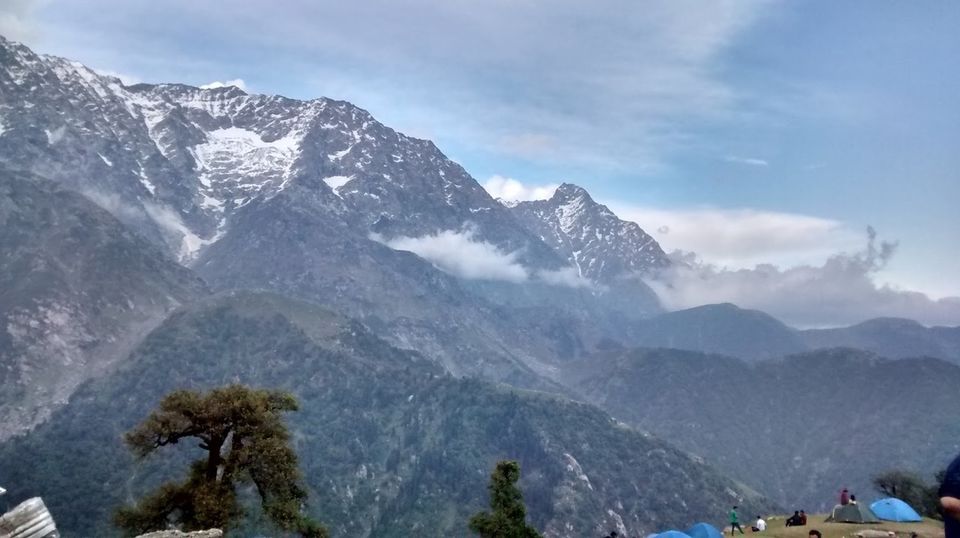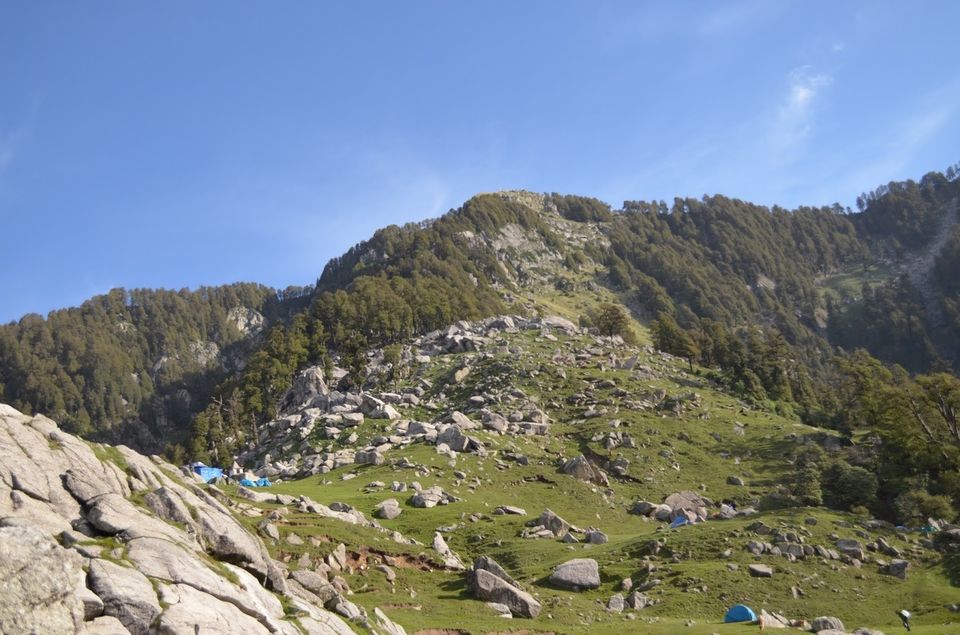 9. There is further 2 hours trek to 'Snowline'. It will take 2-3 hours at max. to trek down from Triund to Galu Temple back.
While coming down, everything was going smooth.We were now seeing clouds on the Triund hill top, from where we started heading down. We reached Magic cafe and ordered chai.
Meanwhile the sky turned murkier and we could feel the gush of clouds running between us. The view was making us crave for more.Those breezy winds and whiff of the clouds, simply marvelous!
Suddenly it started raining cats and dogs. Luck by chance we were in the cafe only. We waited for almost 30 mins when it stopped.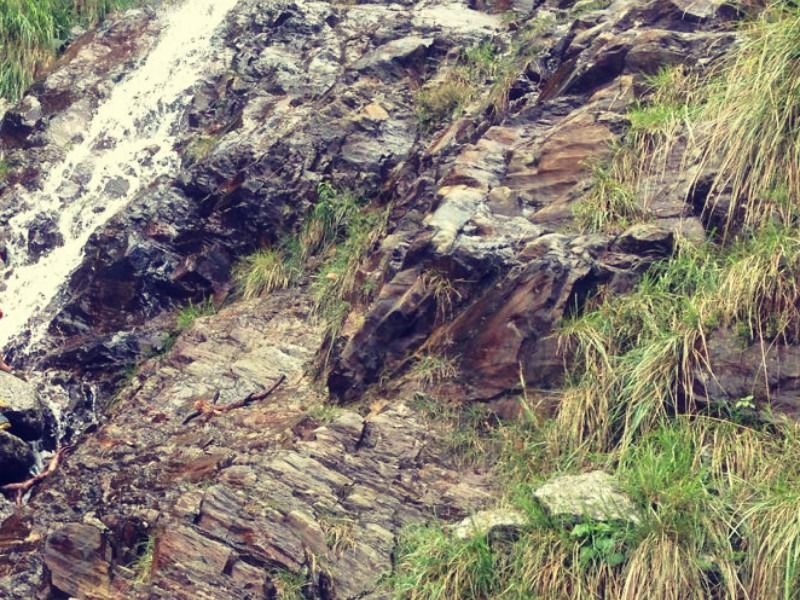 Above is the only pic I have of that waterfall after the rains that was tumbling down on the rocks.The sound generated was mellifluous. We clicked pictures, sat there for a while , had a taste of it.
The Sweet scent of the woods after rains drugged my mind. I wanted to breathe it all.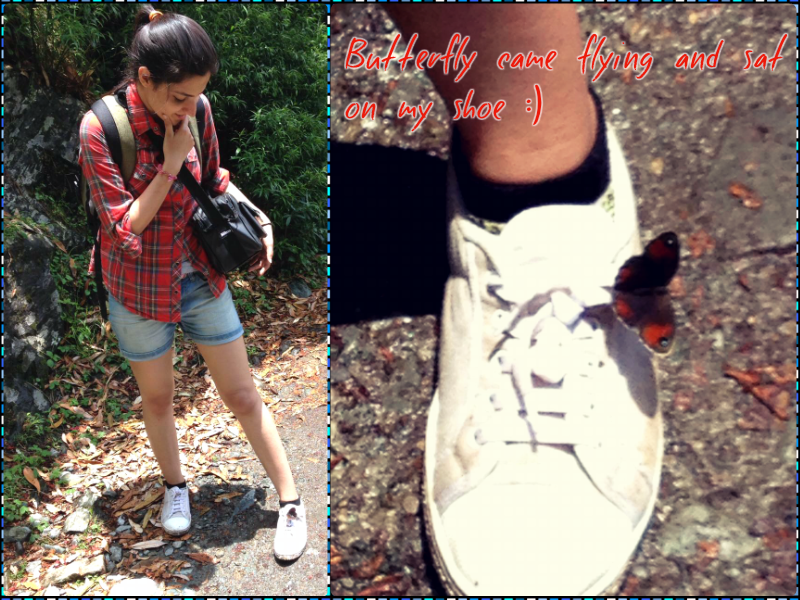 I don't have any pictures of the night sky at Triund. No words can describe what we saw. The sky covered with a blanket of twinkling stars seeming so close to us with so many shooting stars for making a wish. I t seemed as if we are in the space itself. We captured everything in our memories.
Triund, a must for beginners in trekking.My only wish left was to touch those wild running horses.I will come back for that soon.
10. Coming back we stayed at Dharamkot tried 2-3 restaurants but Trek n Dine was the best of all.Try the Falafel bread with hummus there.You can relax there as long as you want to,a different seating arrangement with mattress and table so that you can soothe your tired legs and charge up your phones.The return bus was from Mcleodganj at 7:30 PM we again did some shopping before leaving and went to 'NICKs'. Had a sound sleep in the bus as the next day was again full of same old life.
Hope you liked my post.Do share your views.
This post was originally published on Shongruff.
Frequent Searches Leading To This Page:-
dharamshala to mcleodganj, dharamshala mcleodganj triund, dharamshala mcleodganj triund trip, things to do in dharamshala mcleodganj