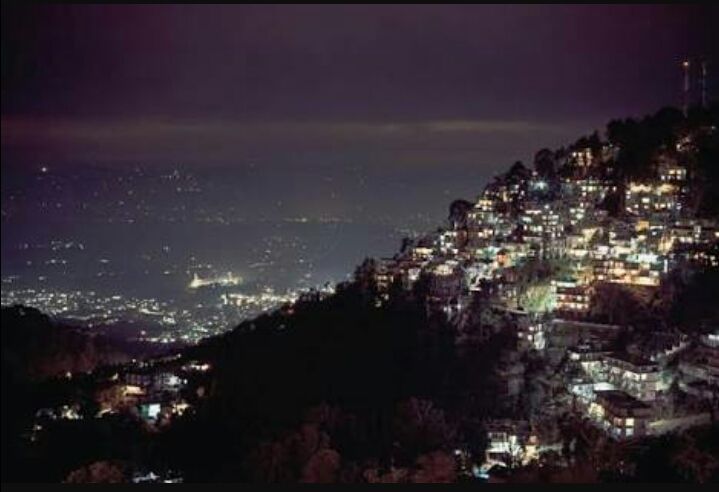 Dharamshala is surrounded by a thick cover of deodar trees and is one of the major strong holds for the Tibetan refugees and the seat of the 14th Dalai Lama. Due to its picturesque surroundings and the presence of the Dalai Lama, it has become a popular tourist destination.
We were in Amritsar and on the spur of the moment we decided to go to Dharamasala. We caught a local train from Amritsar Station to Pathankot Station. The journey was for 2 hours and the ticket was for Rs. 40 each. We went straight to the Pathankot bus stand (15 min on a rickshaw). Various buses ply on this route and without any hassle we got a bus for Dharamsala. The journey was for approx.3 hours. The roads were good, lots of bends and curves. Travelling in daytime was very pleasant experience (lovely views and spell-binding beauty).
The bus dropped us at Dharamsala bus stand and we got into another bus (within 5 minutes) to reach Mc.Leodganj. We had planned our stay there. The journey took hardly 30 minutes (10 kms via the looping route).
We checked into our hotel which was 10 min walk from the bus stop. The weather was pleasant. Wherever we looked, we found pine trees and snow-capped mountains.
We explored the central Square in the evening. It was dotted with small shops on the street which had all kind of variety- Tibetan handicrafts, clothes, junk jewelry, shoes (boots were amazing). We found everything there ranging from the items of daily use to exotic carvings. There were even lot of small cafes where we had our dinner and came back to our hotel.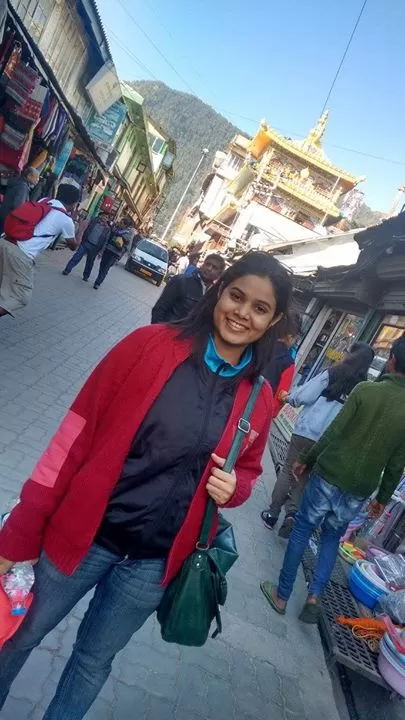 We had hired a 2-wheeler (Rs.1800 for 2 Days-Enfield) to see the place. You can easily find lot of shops for the same. The rent charge is dependent of the kind of bike you choose. The owner will ask you for a deposit and a xerox of your driving license.
We started with Bhagsunath Temple which was surrounded by a pond and lush greenery. There is a small alley adjacent to the temple which has rock steps. This way leads to Bhagsu Falls. The place is spread over a vast expanse of land, waterfall is mid-sized and it was enjoyable.
After having early lunch, we started for Dharamkot which is roughly 11 kms. The drive was fun, beautiful and serene. The place is surrounded by deodar trees and landscapes. The hills were covered in snow. There was a single road which goes on and on until the very end. One can further witness beautiful viewpoints, waterfalls, rocks and an excellent café.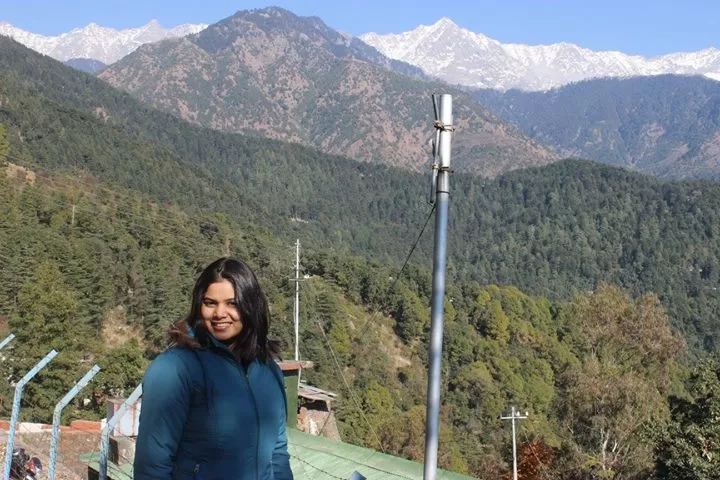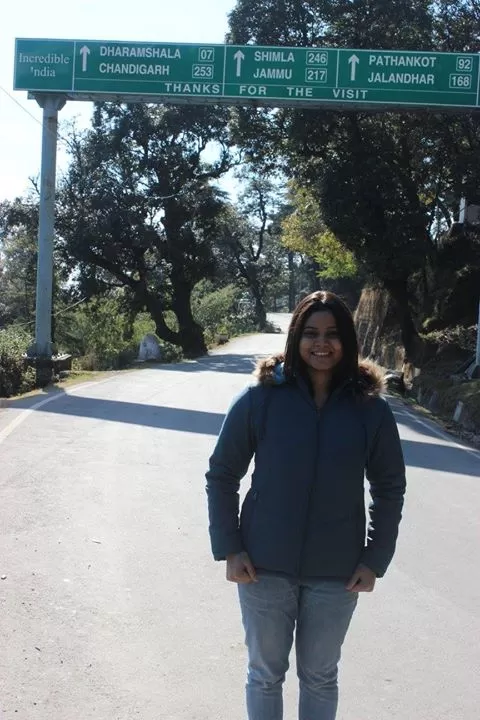 We then stopped at Church of St. Johns in the wilderness. It was an old gothic church, well maintained and was marvelous. A walk in the church leads you to the other side which oversees the whole of Mc.Leodganj.
Our last place to see was Namgyal Monastery which is home to The Dalai Lama. It has various stupas and temples (beautiful statue of Lord Buddha as well as statues of Chenrezig and Guru Rinpoche) a museum, a library, a bookstore and a cafe. We found lot of devotees from across the world.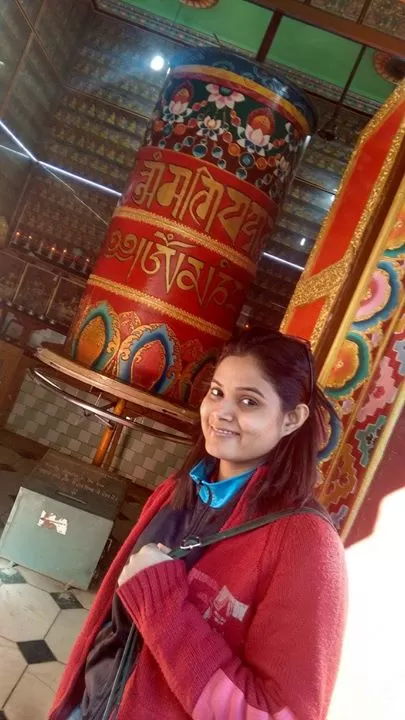 After early breakfast we set out to explore Dharamshala on bike. The place is covered in the glory of nature and Buddhist culture. On the way down (from Mc.Leodganj to Dharamshala), we found Army cantonment and a war memorial. The magnificent Dhauladhar range kept us company.
The first place we stopped was Gyuto Monastery. The entrance to the monastery was splendid. Dedicated to handing down the teachings of its founder, this place gives glimpse into Buddhism philosophy and Tantric meditation.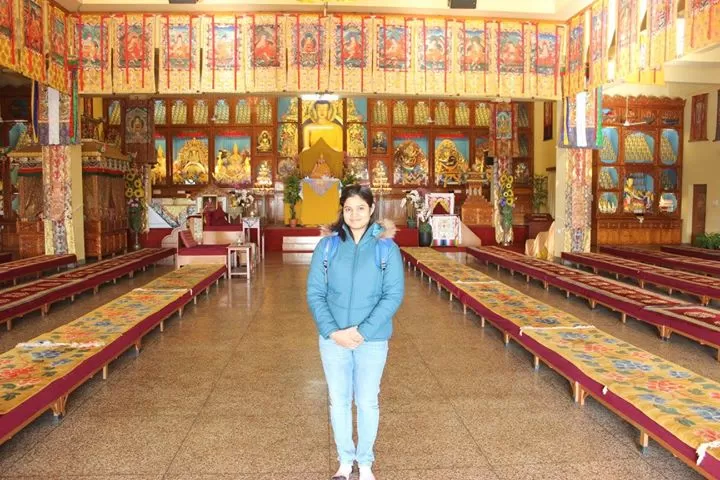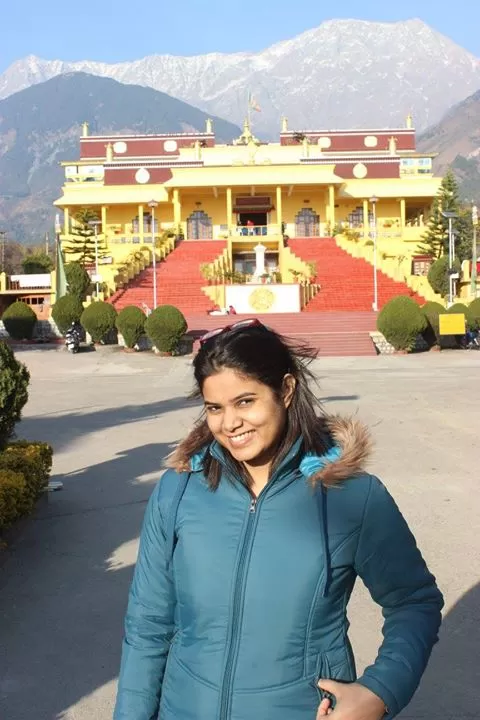 We then visited the Dharamshala Cricket Stadium. It is an amazing place to view the Dhauladhar ranges. We were just awestruck with the scenic beauty of the place. The stadium is beautiful to look at but they don't allow visitors to go in the ground. You are allowed in one portion of the seating area only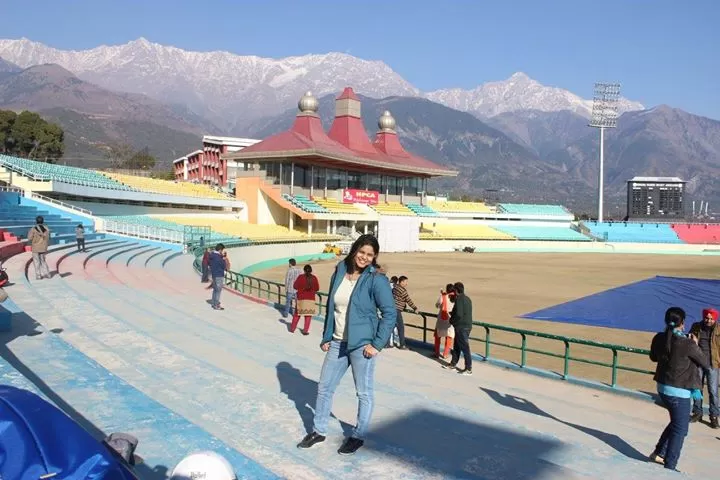 We had lunch on way back to Mc.Leodganj and checked out of our hotel and left for the bus stand. H.P. govt. buses (Hemsuta) are clean, comfortable and pocket friendly. We had booked our tickets online (recommended as it runs full esp. on weekends).
Advice: 1 day trek to Triund is a must. Though we missed it as we were short on time but do plan your itinerary including it.