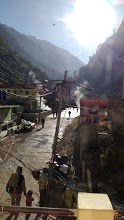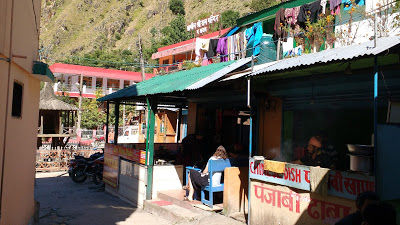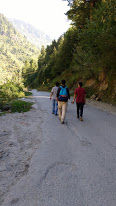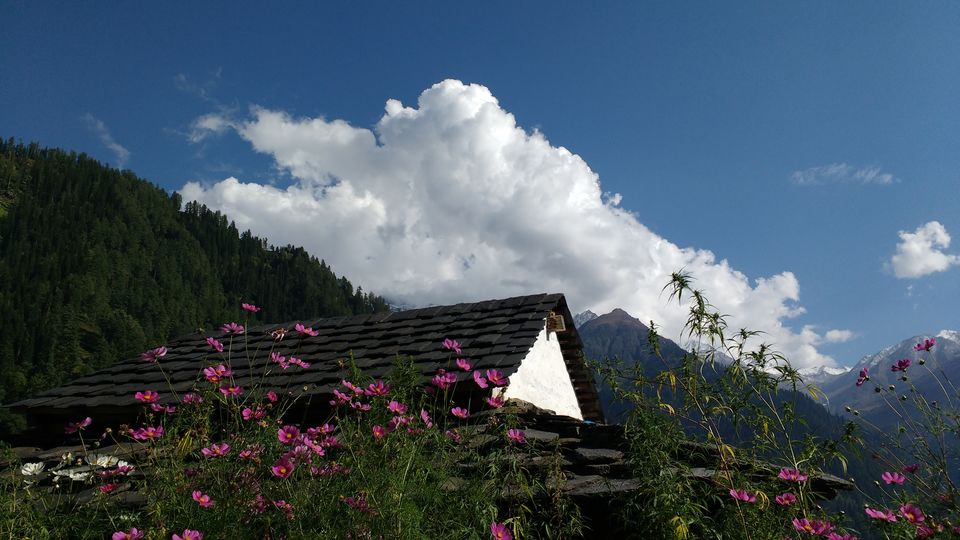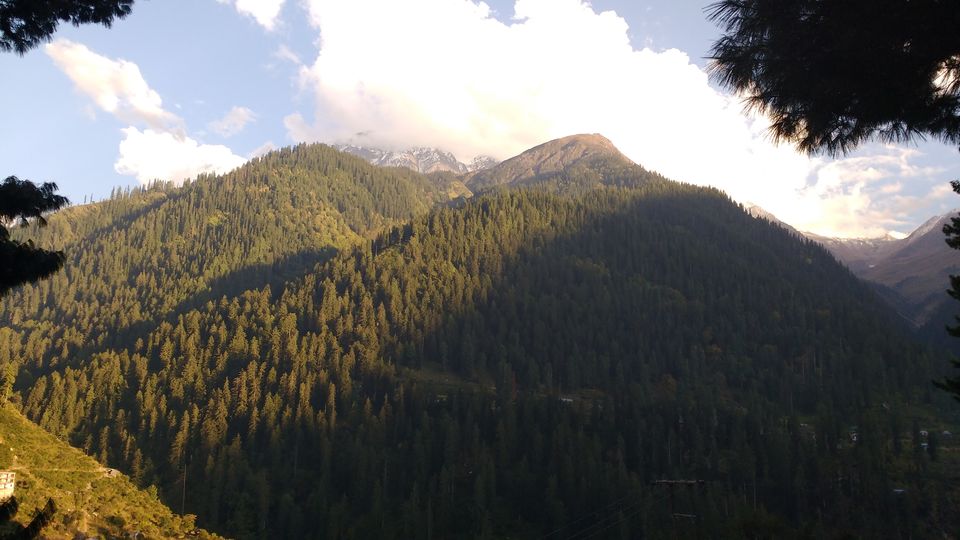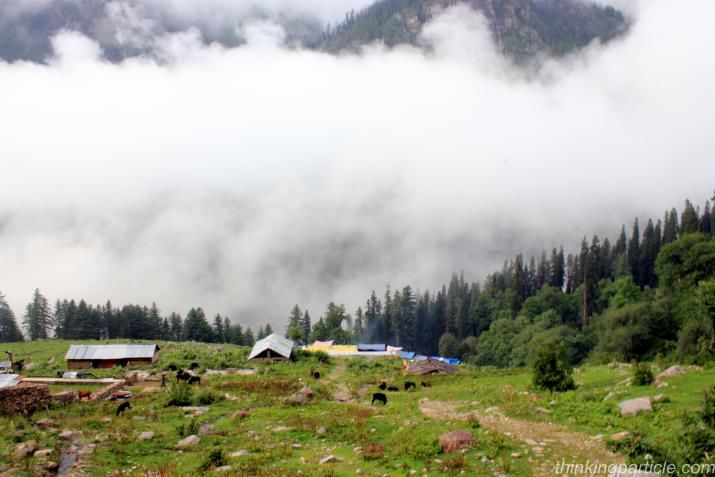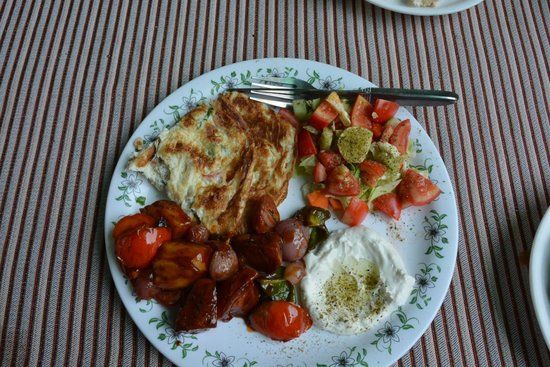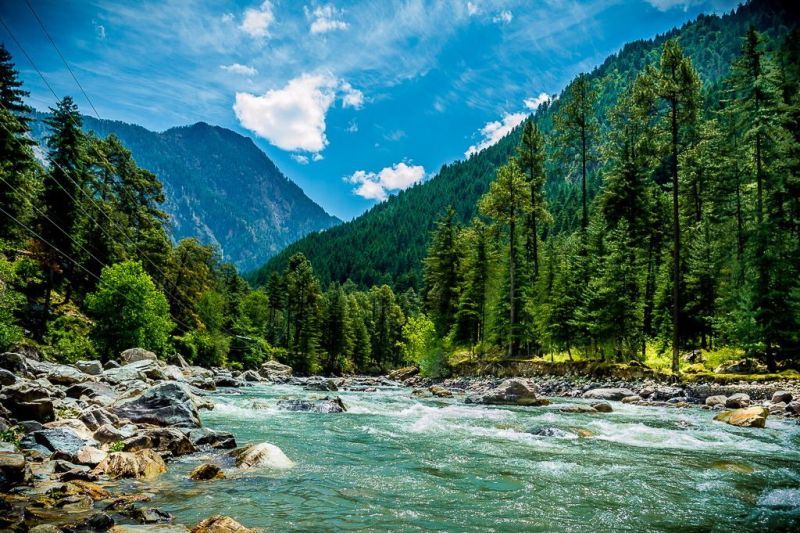 Under a million stars in the pitch-black sky, I let the chilly breeze play with my hair. Surrounding me were the coniferous foliage and the sound of the noisy torrents.
Himachal is like God's gift for those who seek to escape the stress of mundane lives and nestled in these mountains is the small and charming village of Kasol. Stunning scenery and crystal-clear mountain streams more than make up for the sweaty and treacherous journey to this place. Kasol is an easy base for numerous treks and also a summertime venue for trance parties.
Kasol does not rush you. Rather, it kisses you on the eyelids and invites you into its warm embrace.
Walk to Tosh
You can easily sense the whiff of marijuana in the air here. The village of Tosh is located on a hillside overlooking the river and a waterfall. Towering trees slowly give way to slate roofs, a comforting sign of life. Gaze upon the most spectacular landscape as you stand as tall as the snow-capped mountains and meadows roll beneath your feet.
Trekking uphill through the forest is a shorter route to reach Tosh. Cabs are also available to take you there for Rs 200. Accommodation and food are cheap and plenty. You will find many cafes with Israeli and European food.
Stay at Manikaran
Manikaran is mostly enveloped in mist rising from its hot-water spring. Nestled between imposing hills and a fierce river, the place is just about 6 km from Kasol so you can either take a hike or hitch a ride. The place is most famous for its Gurudwara, but you will not find a more friendly lot of people anywhere else.
Guest house accommodations are plenty and cheaper than those in Kasol, with double rooms with bathrooms ranging between Rs 200 and Rs 400 per night. An added bonus is the fact that it is largely uninhabited by tourists, so it is much more peaceful than Kasol. For more Indian food options, Manikaran is the place to be with its dhabas whipping up delightful hot parathas on cold, winter mornings.
Try Israeli cuisine
Kasol is a haven for great food. Tucked amidst wilderness, Kasol is flocked by Israelis. The influence is clearly visible in the Hebrew-inscribed sign boards and Israeli food. Street side cafes serve excellent food. Definitely eat outdoors for a view of the smooth hills and dark green forests.
Must try:
Evergreen- This place serves some of the finest chicken sipoodim with chips and hummus, sizzlers, pizza and lasagne. You can eat at tables or settle in the cushioned lounge areas.
Cost for two- Approximately Rs 600.
Moon Dance Cafe-This cafe stands out among the many restaurants for its awesome baked goodies, rich coffee and excellent breakfasts in the sunny courtyard. Cost for two- Approximately Rs 400.
Trek to Kheer Ganga
The trek to Kheer Ganga is a 9km steep climb on narrow and tricky trails. But when you finally reach the lush meadow, the geo-thermal springs will make you forget your sore feet. The experience is tranquility married with breathtaking beauty.
It is advisable to stay the night at Kheer Ganga as to and fro trekking can be taxing. The nearby hamlets provide plenty of cheap accommodation and excellent food.
Laze around on the banks of Parvati
There is nothing more soothing than a stroll down a frothing river on one side and looming pine trees on the other. Pristine white sand and abundant boulders separate the green grass from the blue water. All this is framed with snow-capped peaks amid the clear blue sky. There are many rickety old wooden bridges for crossing the river. For a leisure afternoon, stretch out on one of the boulders beside the river with your feet in the cold water and while away an eternity.
How to reach
From Delhi, you can take a bus (Volvo being the most comfortable) in late afternoon/ evening, buying a ticket for Bhunter (you may have to buy a ticket for Kullu). You can choose to get down at Bhunter in the morning. It's approximately half an hour before Kullu. Travelling may take up to 12-15 hours. Numerous buses ply from Bhunter to Kasol, charging as low as Rs 50.
Bhunter also has an airport, but flights are few and far between.