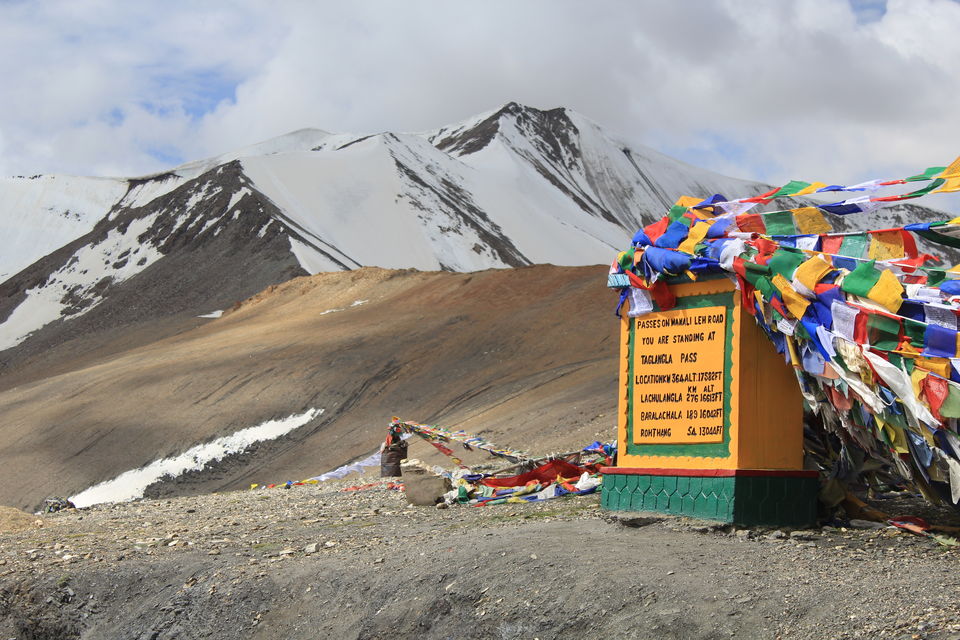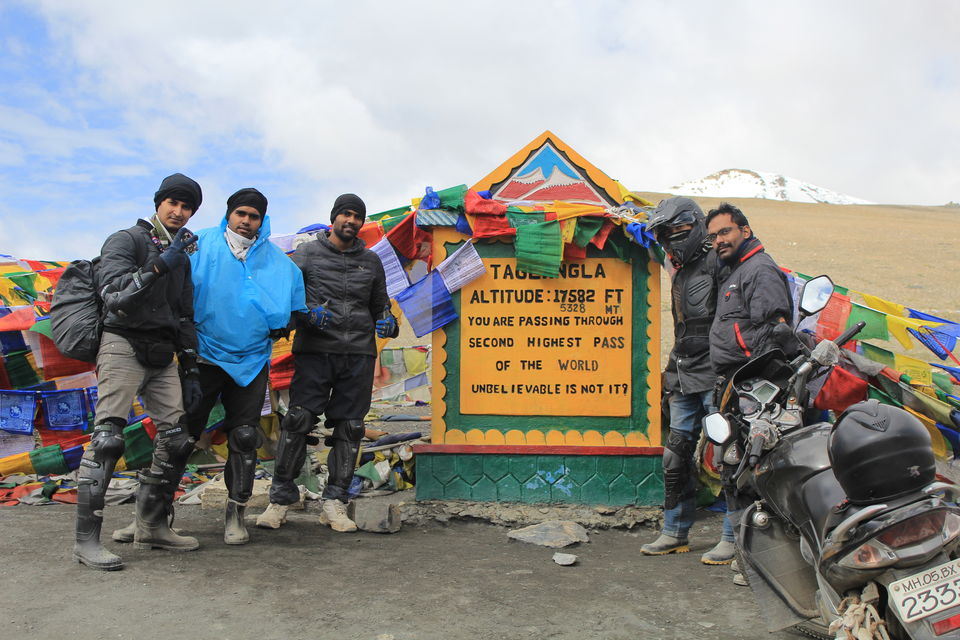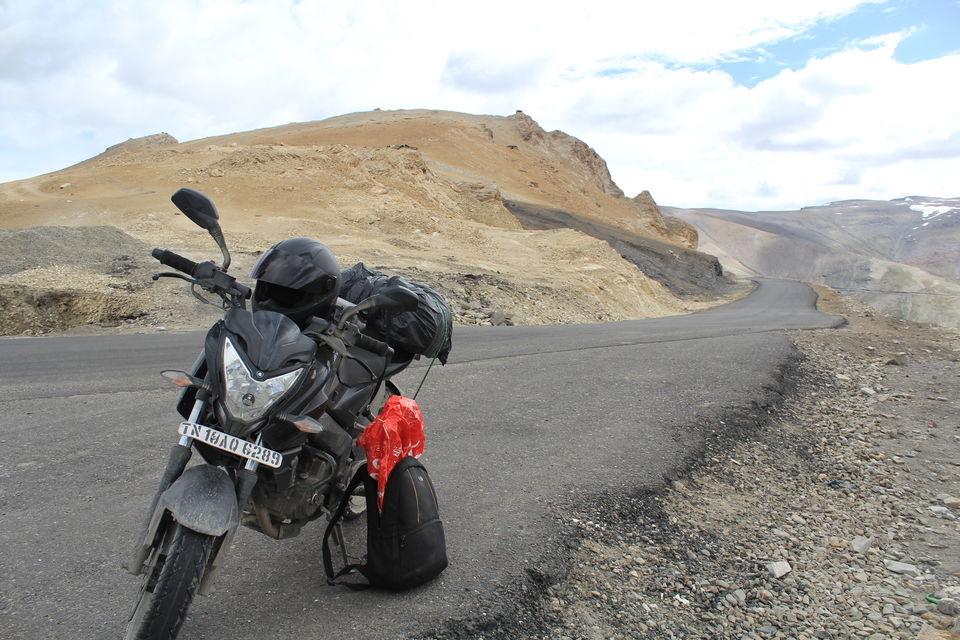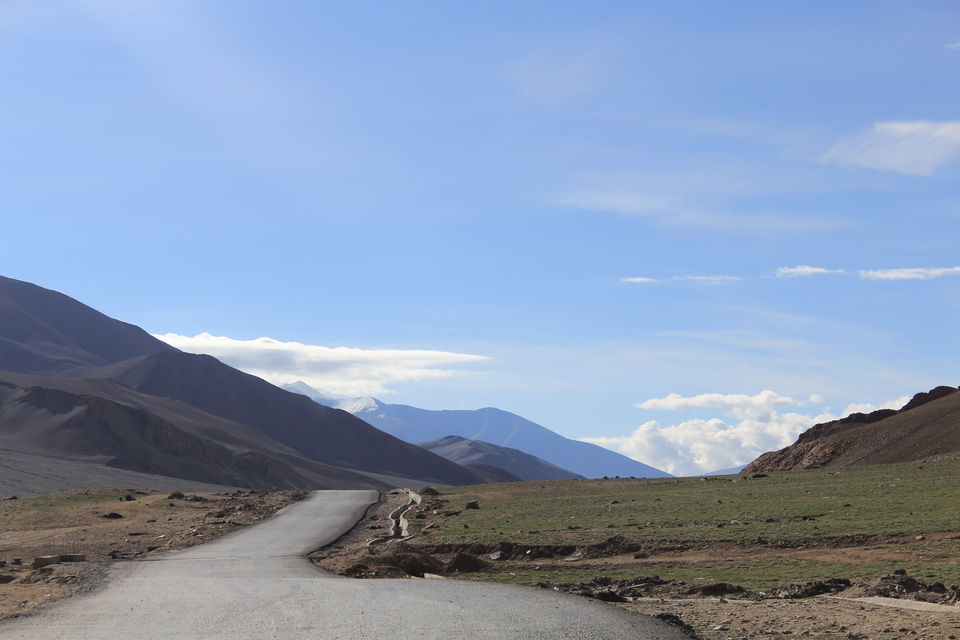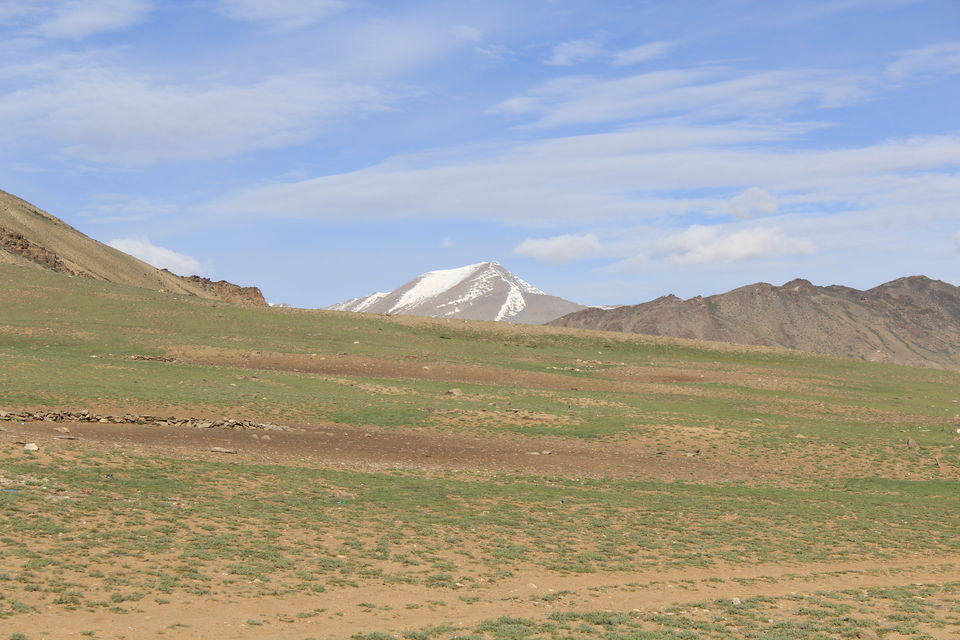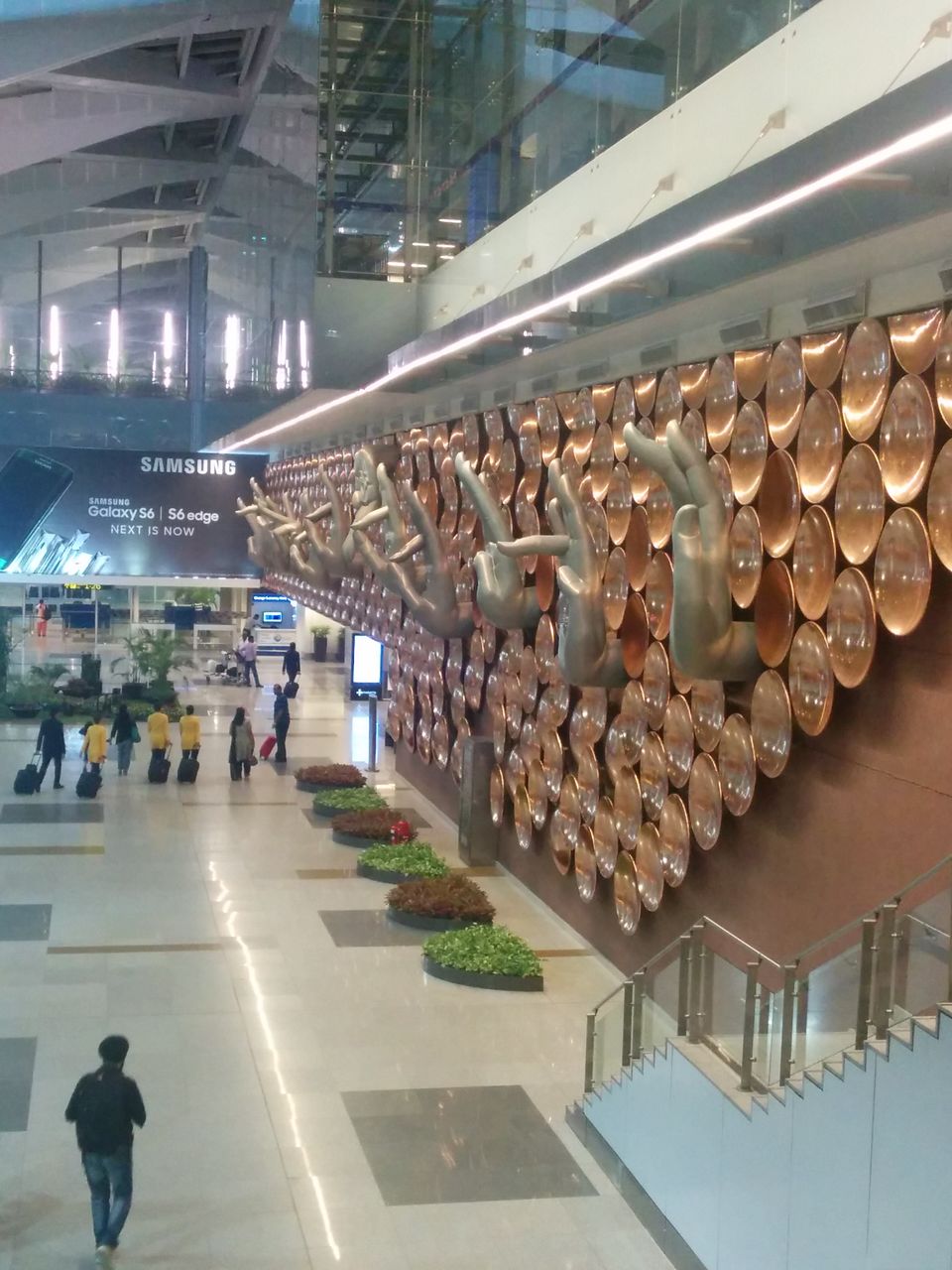 A trip which every motorcycle enthusiast would love to take. A route which was once accessed by only by foreigners for terrain ride and also my Indian army is a dream come true for every rider.
The route from Ambala to Leh is mostly taken by many riders. I along with my friends started the journey on a rainy day.
Day 1 - Chennai to Delhi (flight) and from Delhi to Ambala (train) where i meet my colleague & his friends.
Day 2 - started with a lot of troubles like issues with our bikes, rain, incorrect route access and many more. Before we could reach Mandi, we gave up due to weather and darkness.
Day 3 Route to Manali via Mandi was a excellent ride, full of lust green terrain, waterfalls, smooth roads to access. Finally we reached Manali were we went to the famous Vashista & Hidimbhi Temple. Nightlife in Manali is full fun with huge crowd around and great food.
Day 4 - We went to local corporation office for permit to Rohtang Pass, without which we are not permitted to entry the area. The route is again extraordinary. It is full of rocky mountains filled with fog, curved roads. The roads suddenly turned rocky and muddy and all of sudden we felt as if we were cursed. Well every rider feels the same at some point on this route. We came across a landslide which was getting repaired by the BRO. It was a great halt, meeting other fellow riders along the route, chatting with them and sharing various information and experience. That night after crossing most of the terrible route and also the last fuel station along this route we halted in Kwaring.
Day 5 - Destination Pang at any cost. we crossed one of the terrible routes to reach Pang. We almost got scattered and reached the heights of Pang. After riding this route any rider would have the confidence to ride in any rough terrain in this world. There was no single tower to contact any one along this route. The signals were not there. Only way to contact your nearest is through a telephone provided in the army base camp. It is provided for access only on some specific days as per the locals.
Day 6 - The route from Pang was rough and full of gravels and dusty. This continued for 10 km, but then the view cannot be described simply. Well to my knowledge i would call the whole route till Leh from Manali as the Grand Canyon. This route is not populated so much and the BRO has laid the roads to easy & smooth travel. We even stopped at some point in between to take some really awesome snapshots. By the end of the day we reached Leh. we first went to a monastery. Later having found some place to stay, we went to shanthi Stupa. It was excellent view from the top of this mountain. The city was surrounded by mountains on all sides. As darkness started to loom, the city started to glow. For star gazzers this is the right spot from the top of the mountain.
Day 7 - Pangong Tso, place where lake is shared by both India and China. Final sequence of the movie 3-Idiots was shot here. We were informed that the route is good and that we can return back to Leh on the same day. Well as we got out of the city and crossed Leh Checkpost, we realized we were misguided. The route was sandy and full of gravels. It was skiddy. As we ride to the peak point of the mountain, troubles started. Bikes tend to stop due to less oxygen as we tried to accelerate. one of my friend and I got stuck while the others went on. Some how we reached the top and as we declined we had a very warm welcome from the Army Base. After again crossing the other patch of rough route we reached the lake. After spending sometime we ride back to leh and reached safely.
Day 8 & 9 - To Hunder to watch the sand dunes in Leh and double hump camels via Kardungla. But first we need to fix our bikes carb, which is quite common in Leh to overcome the oxygen issue at high altitudes. After fixing we ride to our destination but this time we didn't want to take chances and decided to stay back and return the next day. The highest motor-able road in the world. It was extremely enjoyable & speachless moment. 18000 feet, the number sounds great and it is a great feel to be one among the few in the world who has reached this peak.
As we were about to reach closest proximity of Hunder we faced sandy roads with water stream on the other side. It was skiddy to ride through. August 15, we spent ample time at Hunder in sand dunes and waited a long time to watch the camels but in vain. We were about to ride back then all of a sudden i heard some noise from far end. And we saw the camels. Later we went to a monastery. To the end of the day we ride back to Kardungla to celebrate independence day with army. Watching the flag flying high on this peak makes one feel patriotic. We spend some time with the Jawans there and then ride back to Leh. We then celebrate that night to have completed the major part of the journey.
Day 10 - Shopping in Leh Market, ride to the nearest famous gurudwar and finally reached drass.
Day 11 - Kargil, another patriotic moment. A special education on what happened in 1999 kargil war and how it all started. The day came to an end as we reached Sonamarg.
Day 12 - Ride to view glacier. The view around was spectacular. Ride to the top was either by a pony or one has to trak. The route is very hard to trek. Ride to Srinagar through small villages was nice. But as we got closer the pressure was mounting due to the presence of Army. That night we went for a ride in Dal Lake, and some shopping.
Day 13 - Shankarachari Mandap. It was full of security and after various checks some of us went inside. Later we ride to Pahalgam.
Day 14 - Rest day in Pahalgam, with short trips to Chandanwadi and Betaab valley.
Day 15 - Travel back to Jammu. Travel through the tunnels and BRO maintained road route after Udhampur was great. After Udhampur BRO of India has well planned road route which reduces the stress to ride up and down of numerous small hills. This has vastly reduced the travel time. By evening we reached Jammu railway station, packed our vehicles and transported them to our respective destination. That night though we were tired we continued to discuss about our trip.
Day 16 - Board the train to New Delhi.
Day 17 - Flight to Chennai. I returned back to my sweet home and rejoined my family. It is the same with others as well. Neither of us along this trip knew one another, but after the trip we became good friends and did travel to some other spots.