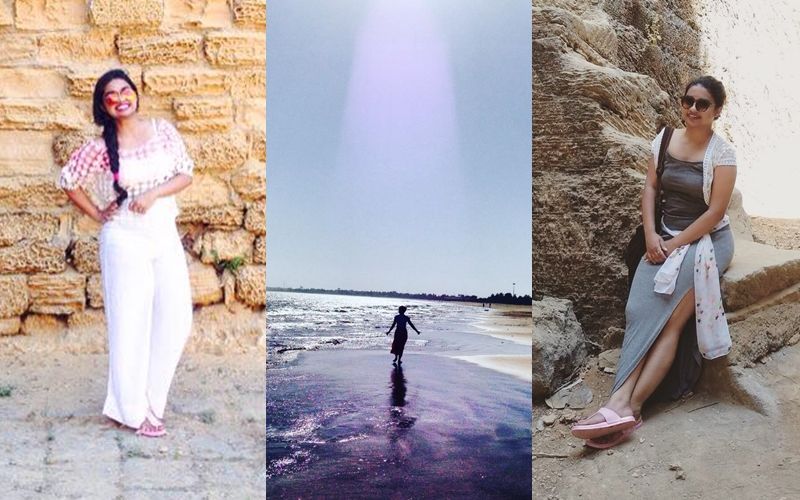 There is nothing as awakening as an unplanned trip, and the best way to experience all of it is by road. Undoubtedly, the best memories are made when you are traveling by road, and you meet a lot of people, and of course, you get something to tick off your bucket list too.
While you might have always heard of the names, Daman and Diu together, they are 650 km apart from each other.
Diu is very unlike India's beach destinations. Tussling waves, quiet beaches and a small island linked by a bridge to Gujarat is what makes it different from the other "summer by the sea" destinations.
It was a bliss to travel to this little town.
The place is quiet, clean and far away from all the tourist traps. Not to forget the overwhelming Portuguese history. Life in the small island starts as early as the rising sun and ends as soon as the sun sets. Well, if you are a writer or an artist, this place is for you and every corner of the little town calls out for a moment to sit and trace the waves or the clouds.
Not to forget an endless supply of beer. Cheap beer, to add!
I wasn't as calm and relaxed as the other travelers that might be making a plan to go to some destination they won't most likely go to. I was muddled. In fact, I held a truckload of cluttered thoughts, and it took a lot of courage to book myself an overnight bus to Ahmedabad. The plan was to visit the island taking a local bus the next morning from Ahmedabad and get done with the island in two days. To my surprise, I spent five days there. Yes, five days. Sounds like a long time, doesn't it?
I reached Ahmedabad in the morning at around 5 and made my way to the central bus stand. My bus to Diu was scheduled at eight the same day. I thought of renting a cab instead, clueless of what struggles it was about to give me. Right, when we were halfway, the car broke down, and I was 220 km away from the coastal heaven. It was 2 in the afternoon, and I was standing on the Gujarat highway under the scorching sun trying to fetch a ride to the next station. Luckily I did get a lift, and they dropped me over to Bhavnagar. It was then that I booked another cab, that guy who gave me a lift was a blessing. He helped me book a taxi that took me to Diu at a small discounted price. Now what else do you want but a ride at a discounted price?
Reaching Diu. Honestly, there was nothing dramatic about the little island. But if you love sitting by the sea and believe that the waves make you feel magical, you will most likely fall in love with it just like I did. The place was like having an indescribable love affair with the land of virgin beaches.
The place wasn't like traveling till you hit your saturation level but a land to snooze on the beach and drink till the dawn (P.S. that drinking involves a lot of coconut water too.) Not to forget to prance and jump on the beach. And ok the boiled corn cobs that an old lady gave at mere Rs. 5.
My favorite spot was an untouched beach near the Jalandhar fort. It is located near the fort and is a bliss to sit at night with a couple of beer bottles and lots of songs from the 90's. The other beaches were beautiful and commercial, and they did not fancy me. Nagoa beach, however, has the heaviest waves.
I enjoyed every nook and corner of the little town, and it was pretty easy to cover the entire island in a single day. Rest of the days, you can easily chill at the beaches.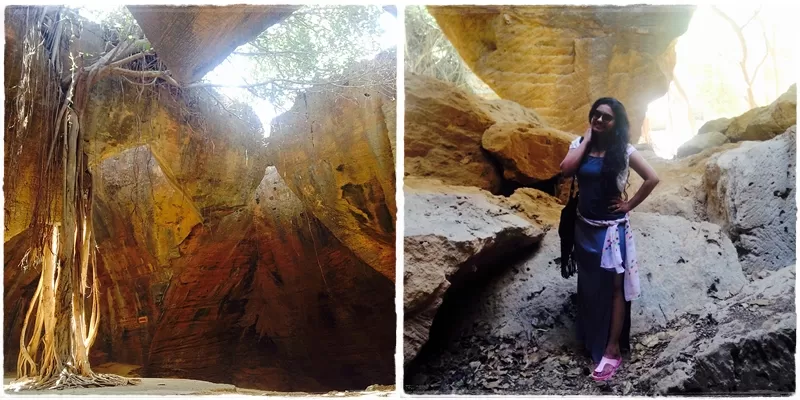 Places to visit: Jalandhar Fort, Diu Fort, St. Paul Church, Naida Caves, Church of Our Lady, Gir National Park, Nagoa beach and the local market in the night.
Places to eat: O'Coqueiro, Apana Foodland, Cats Eye View Restaurant
Places to stay: Hotel Apaar, Hotel Cidade de Diu, Hotel Palacio de Diu