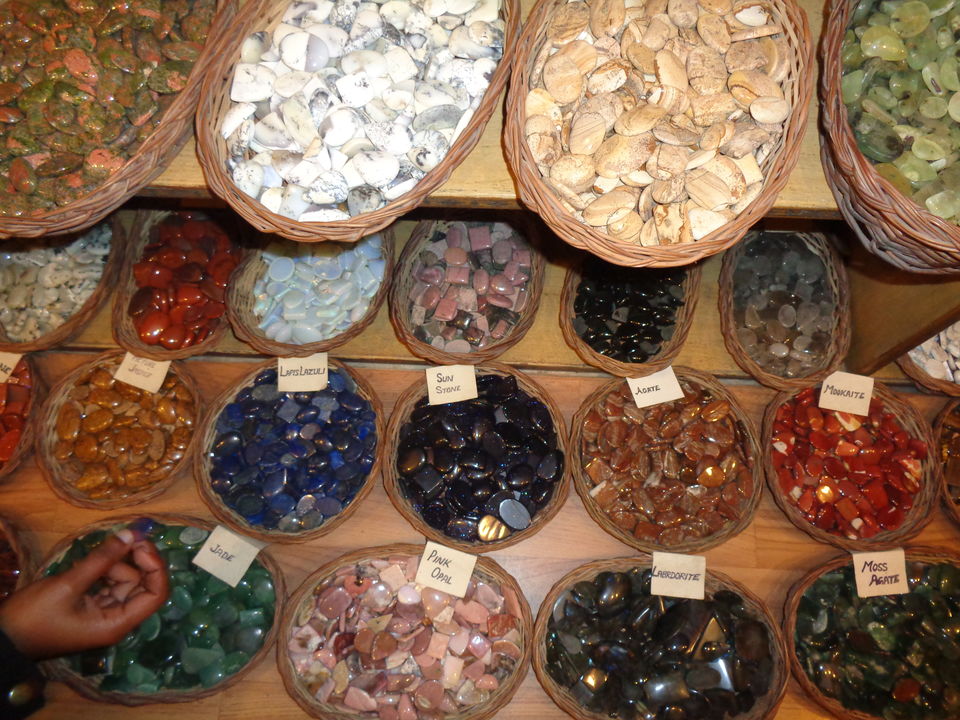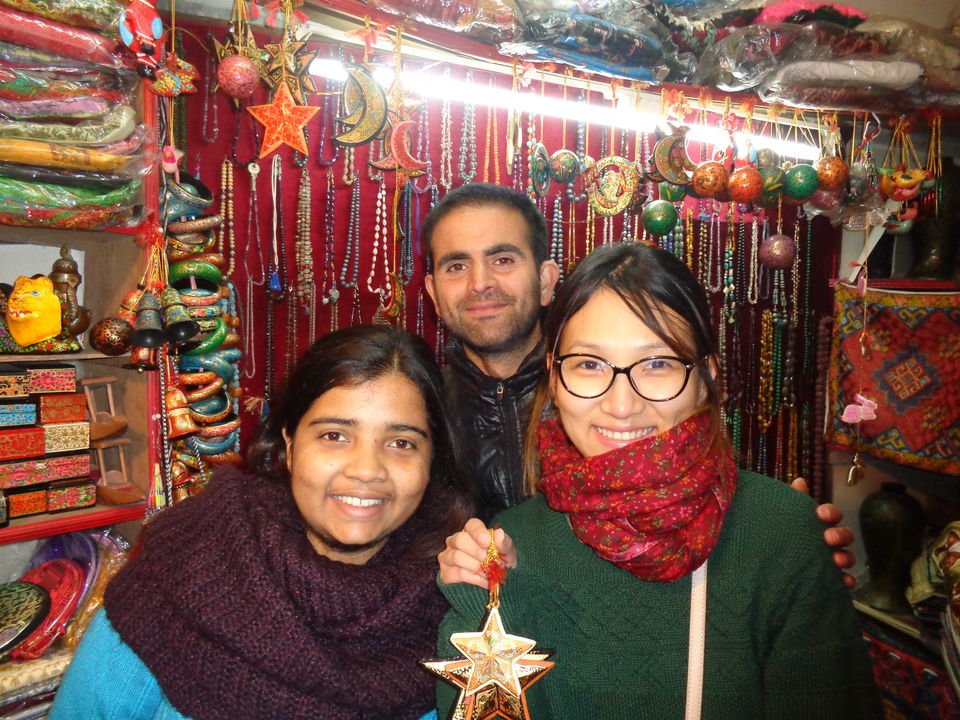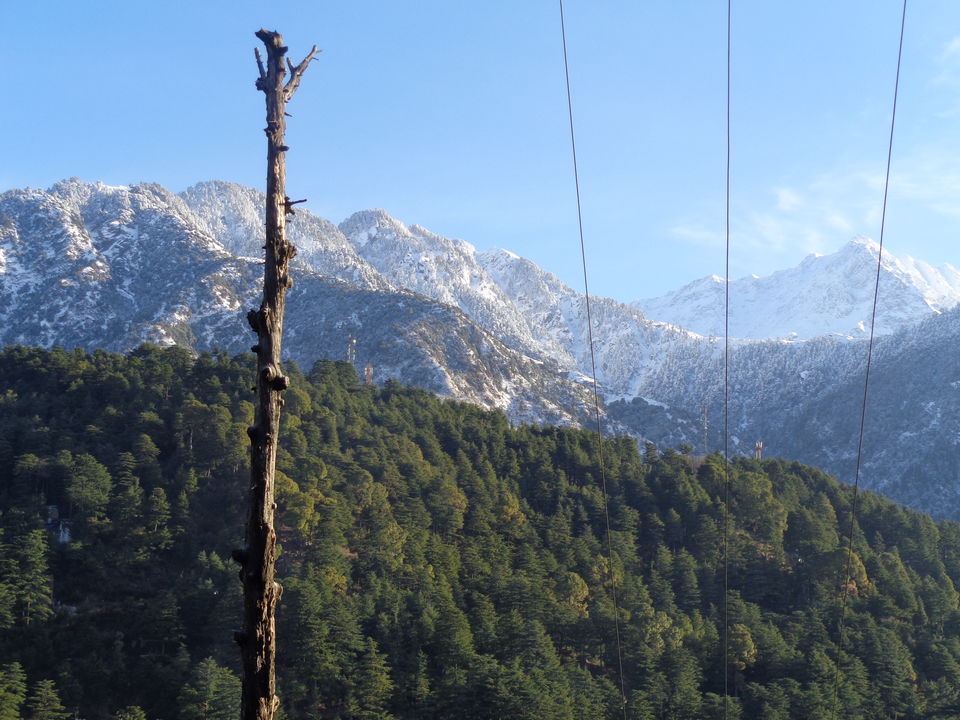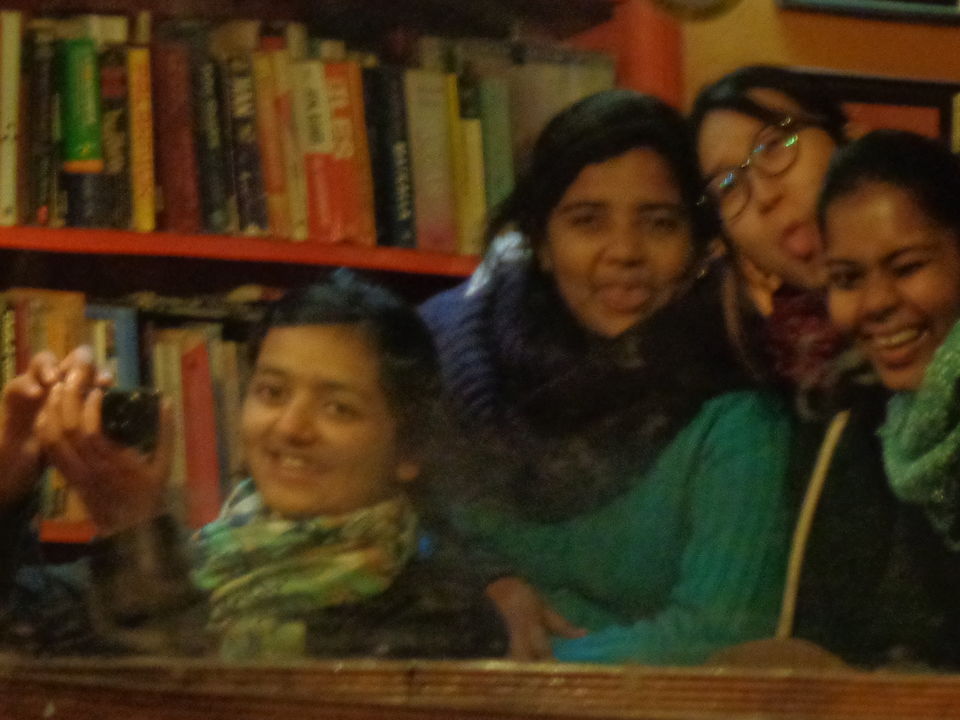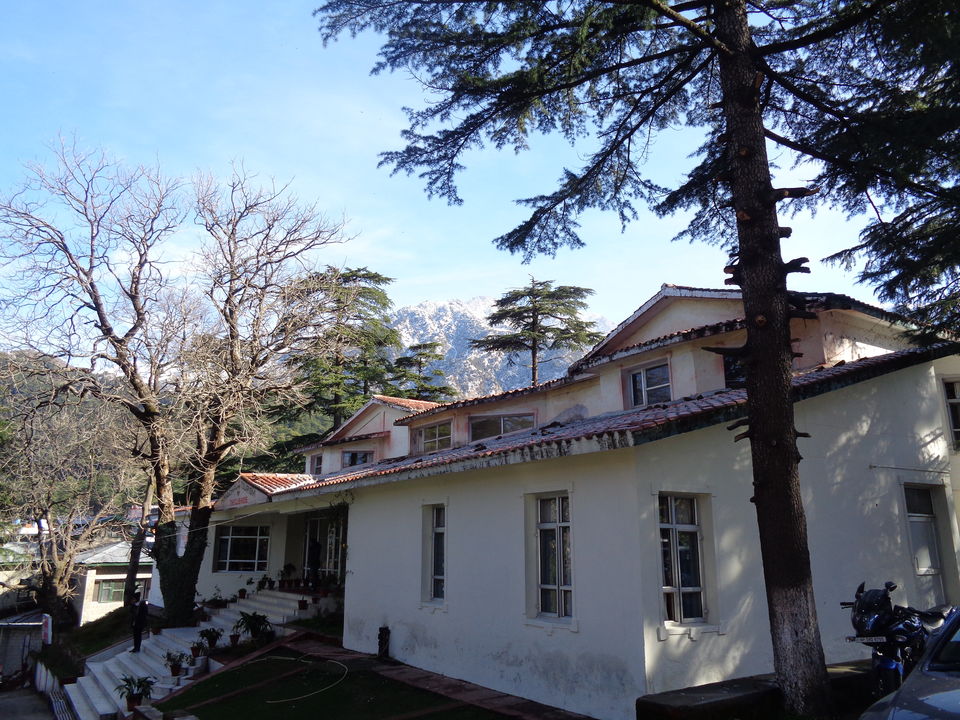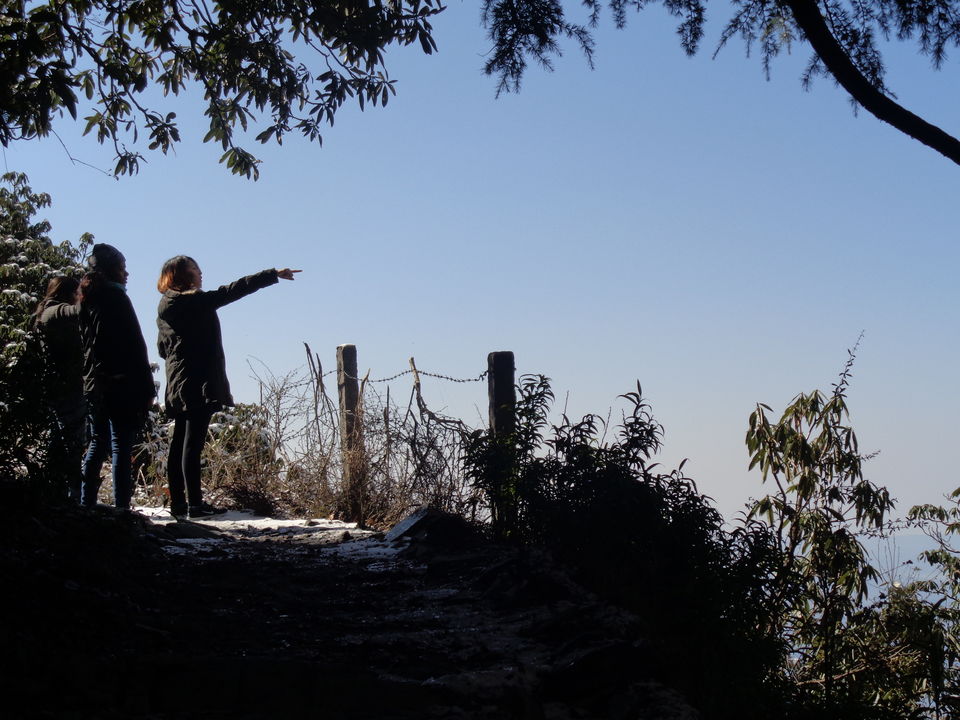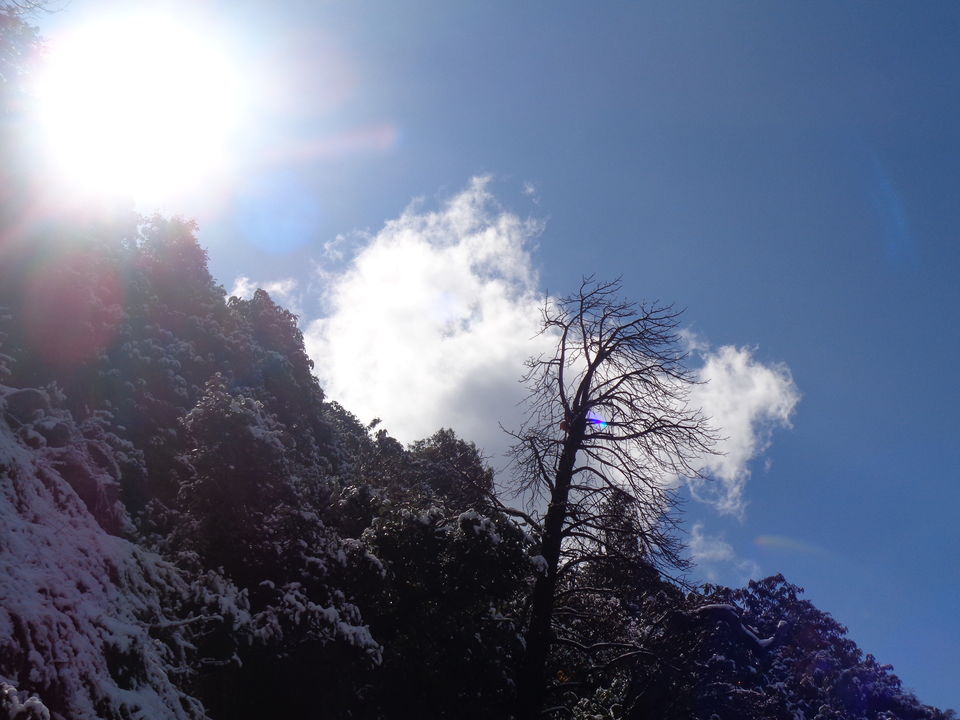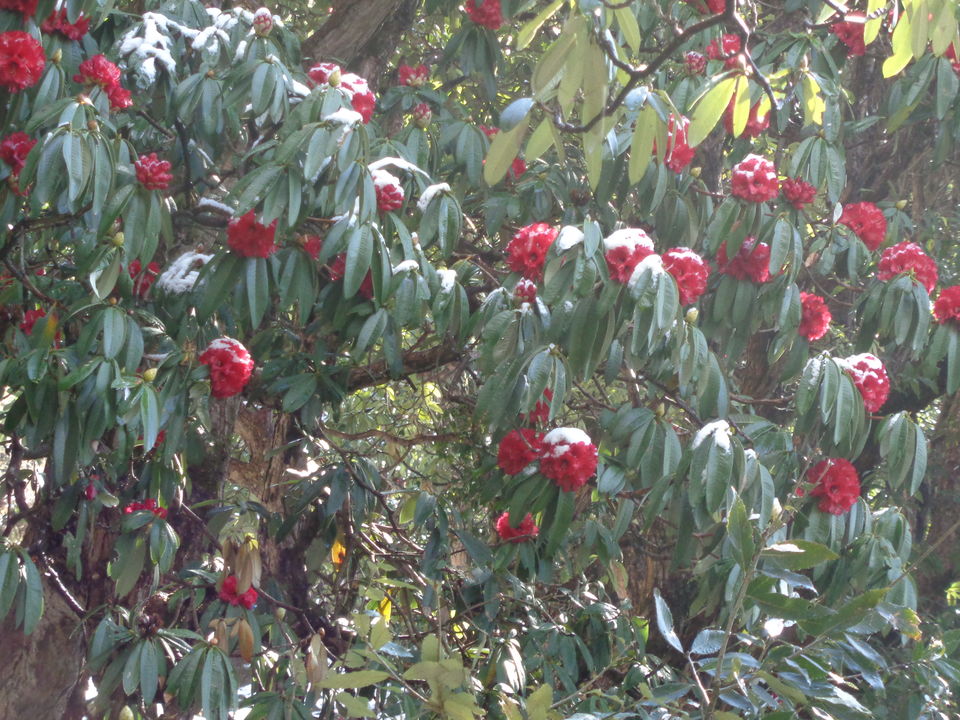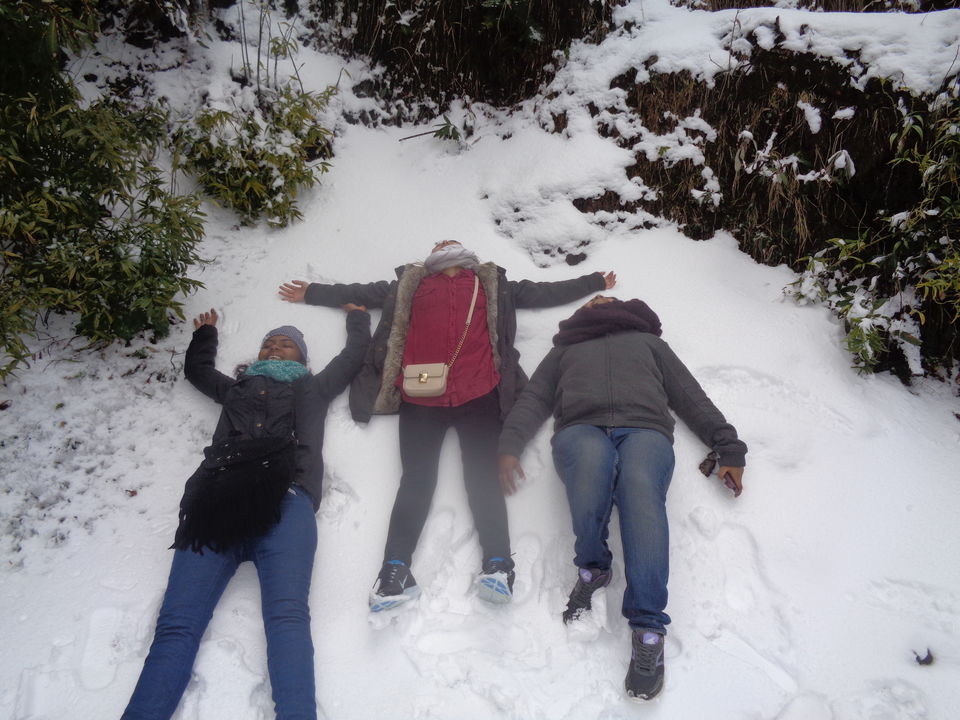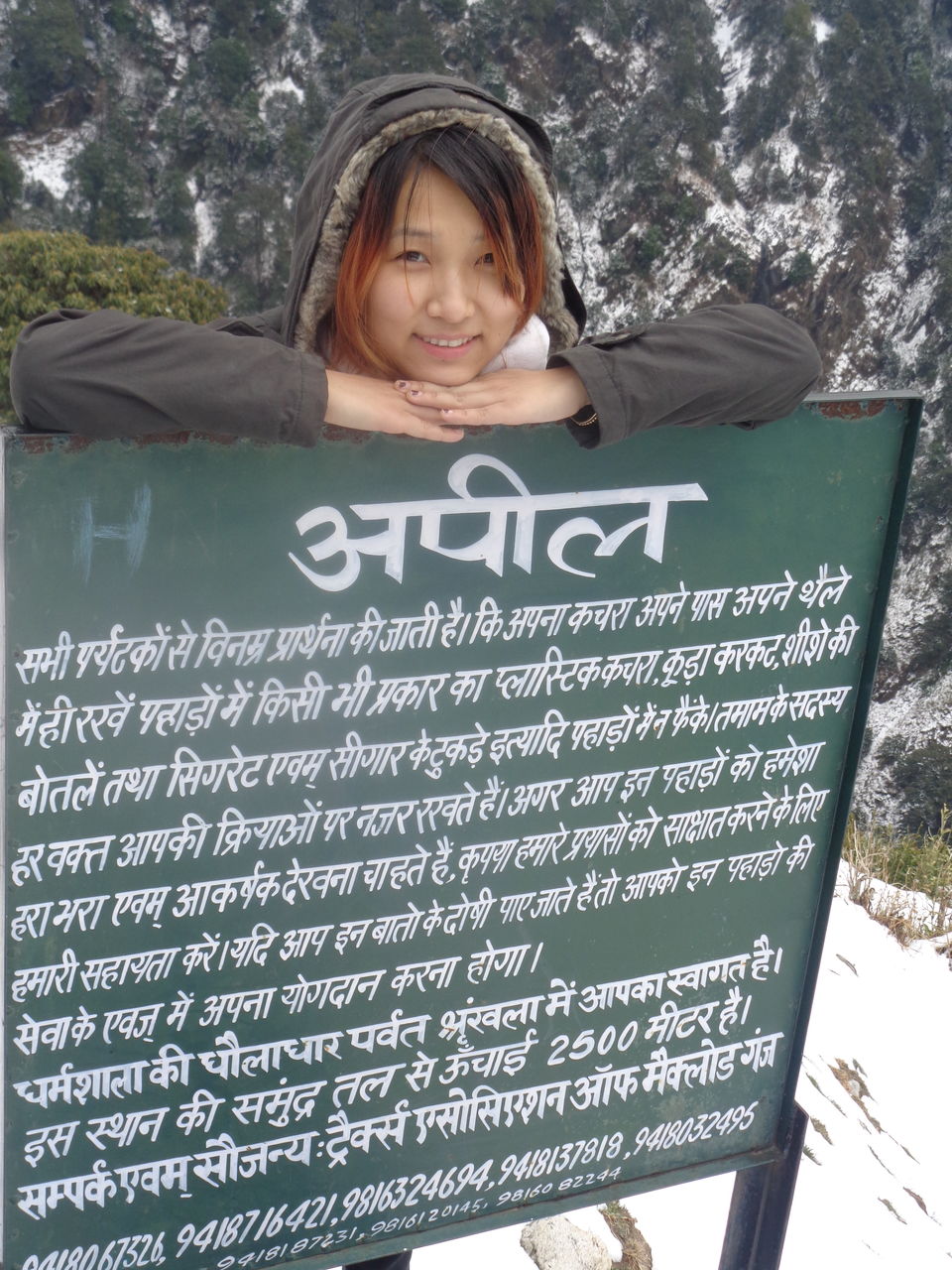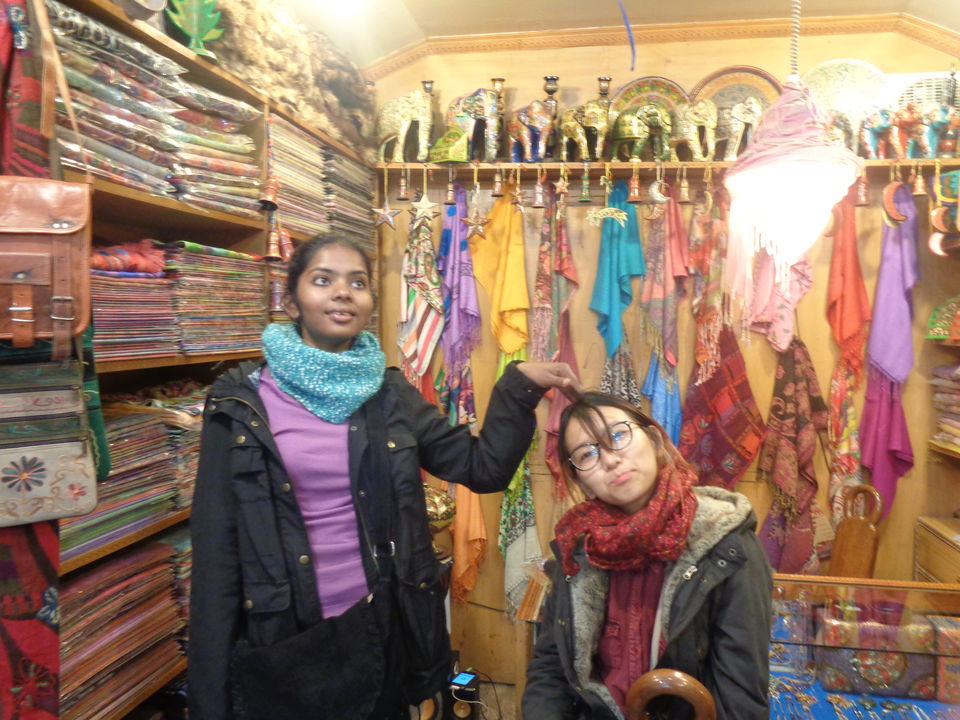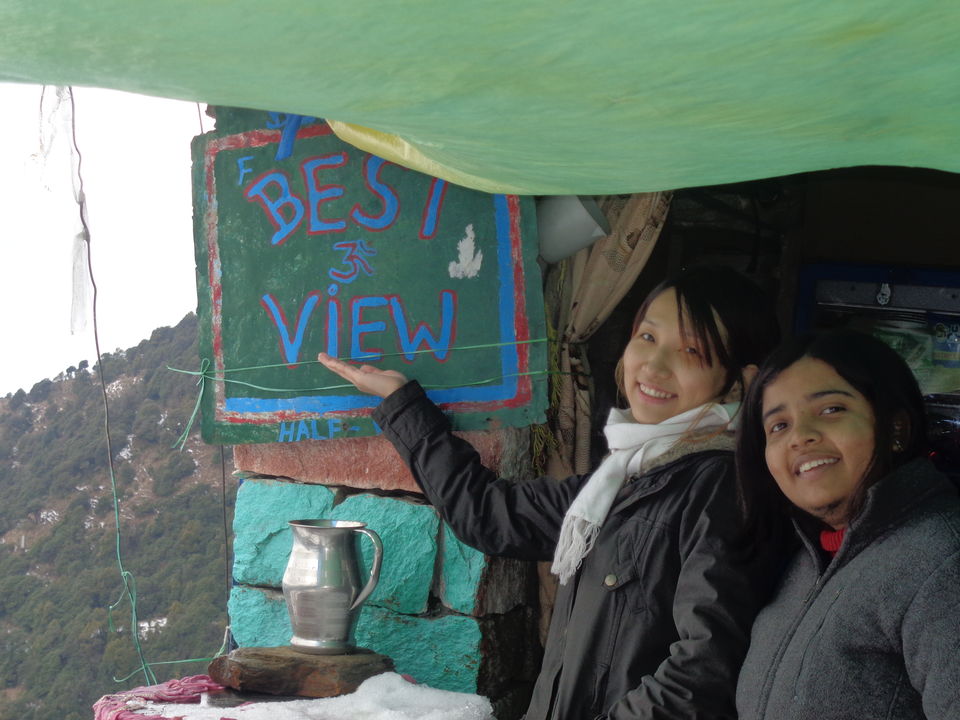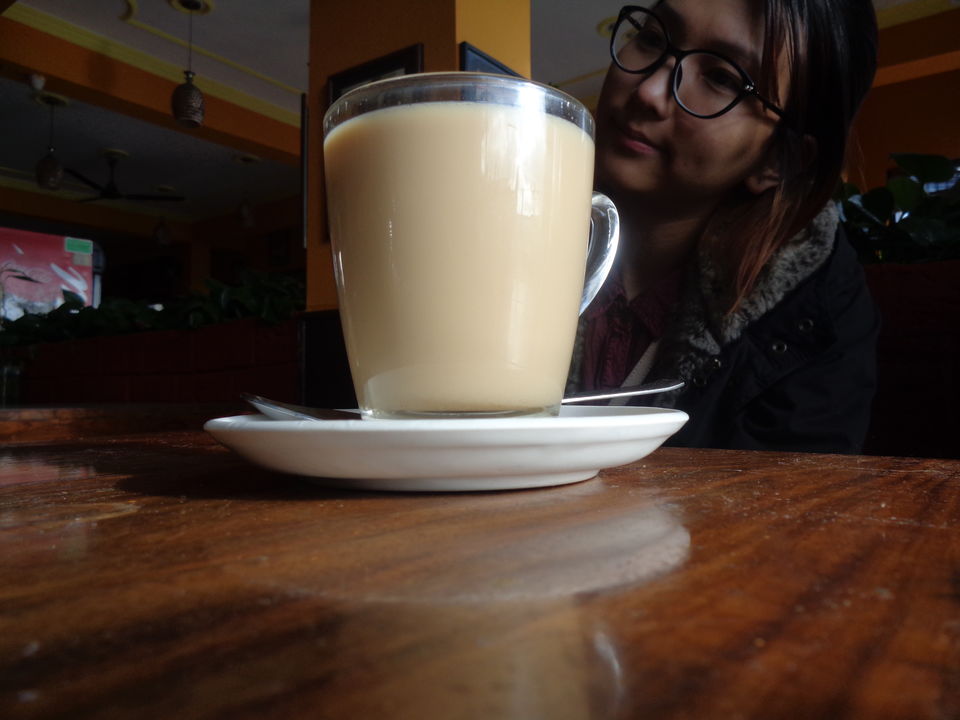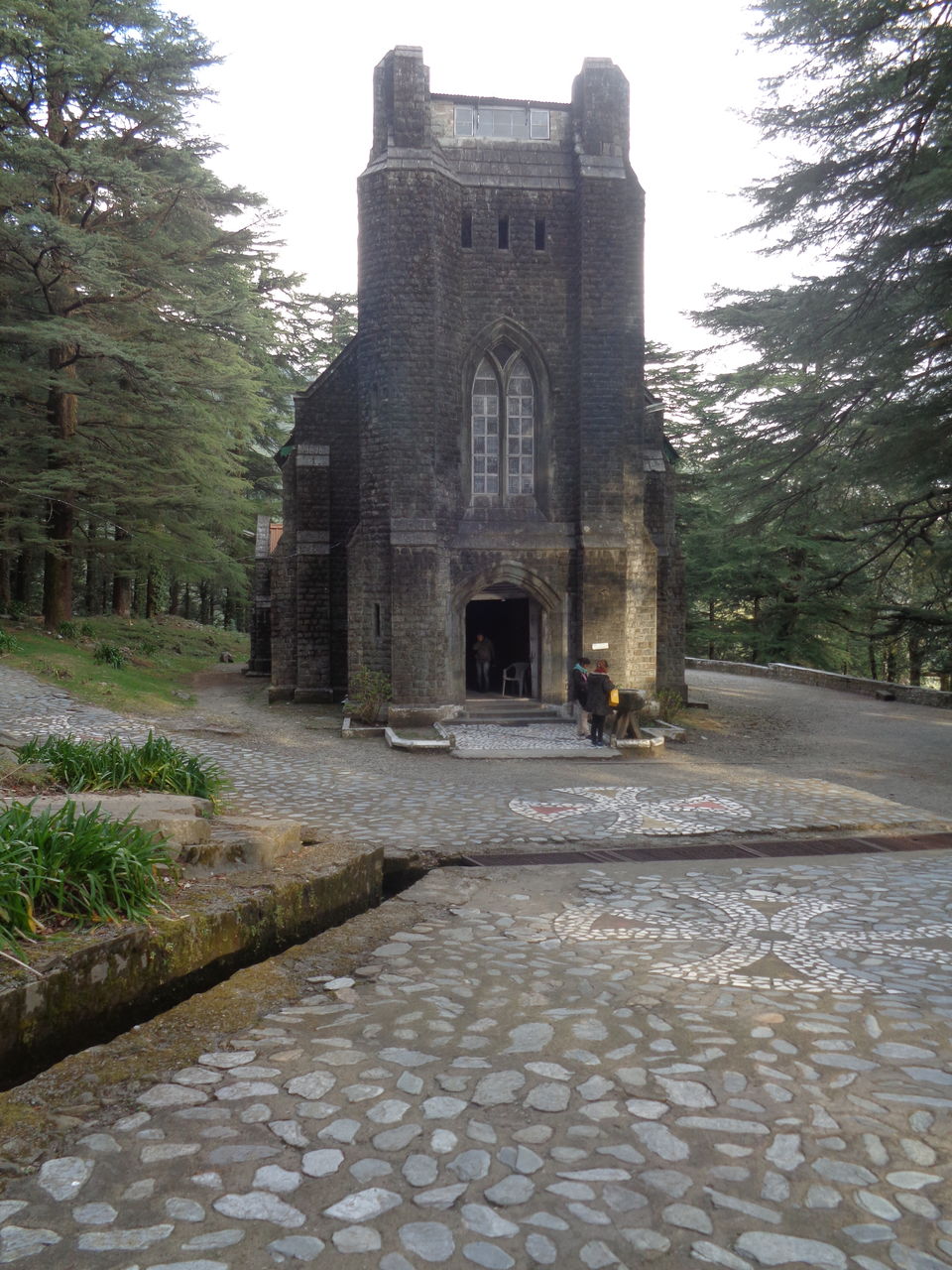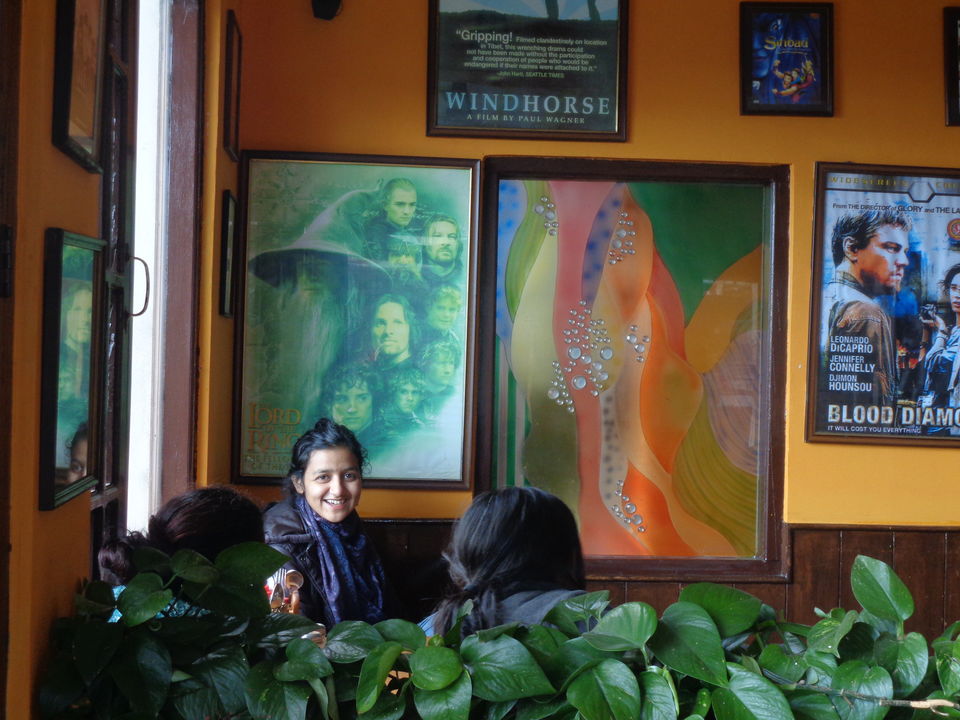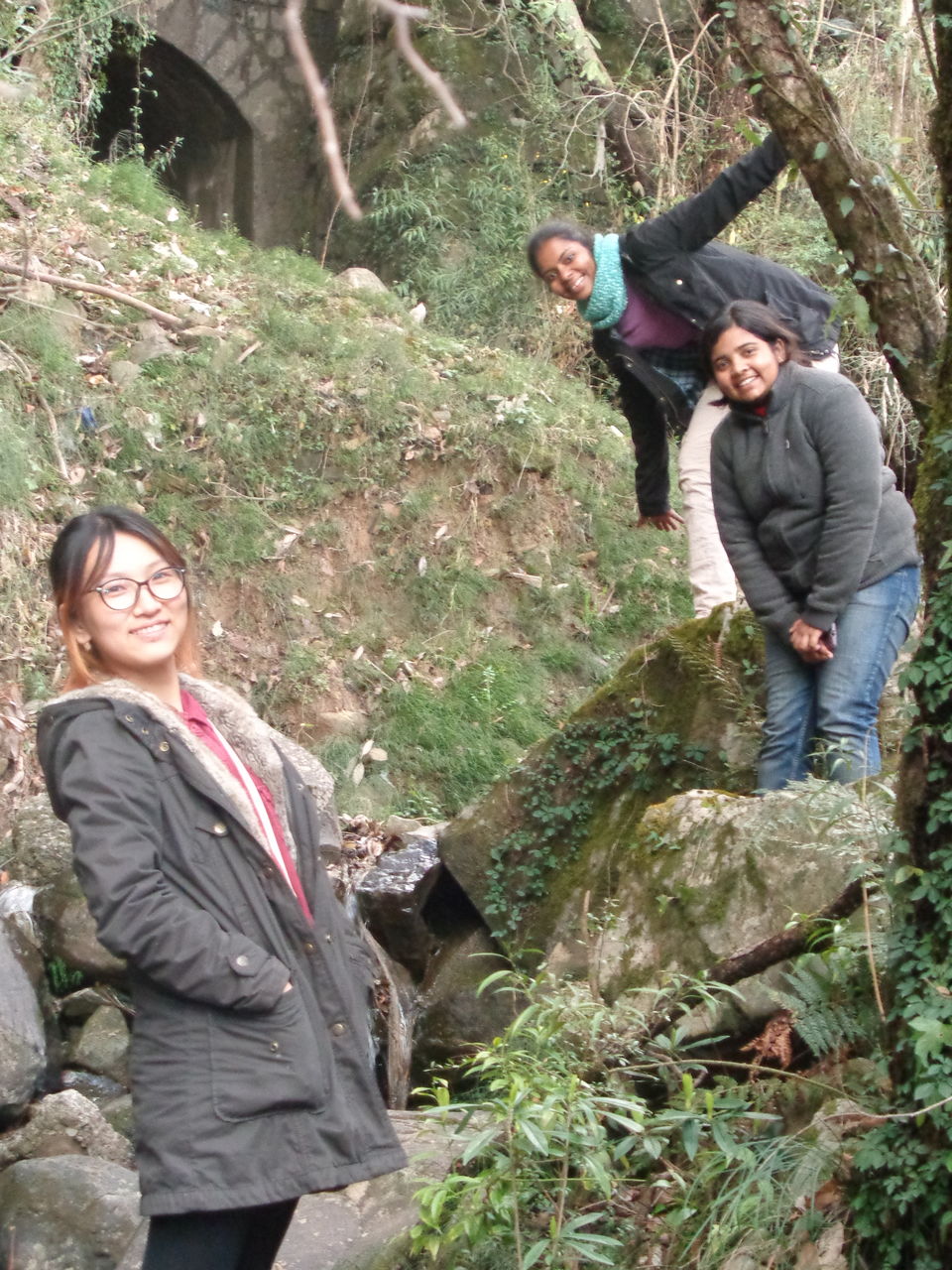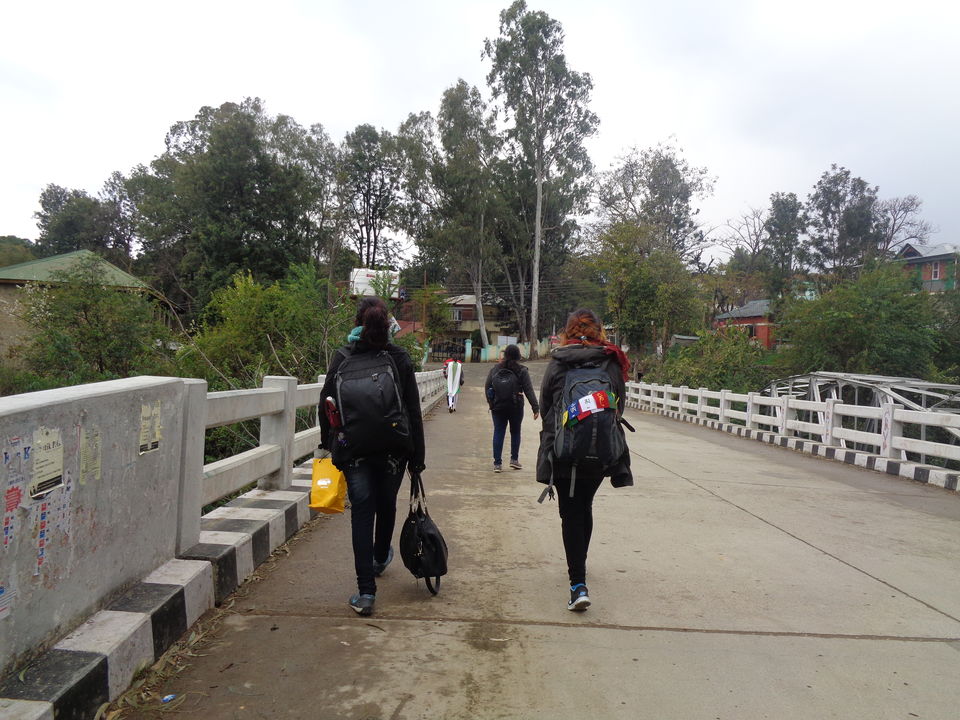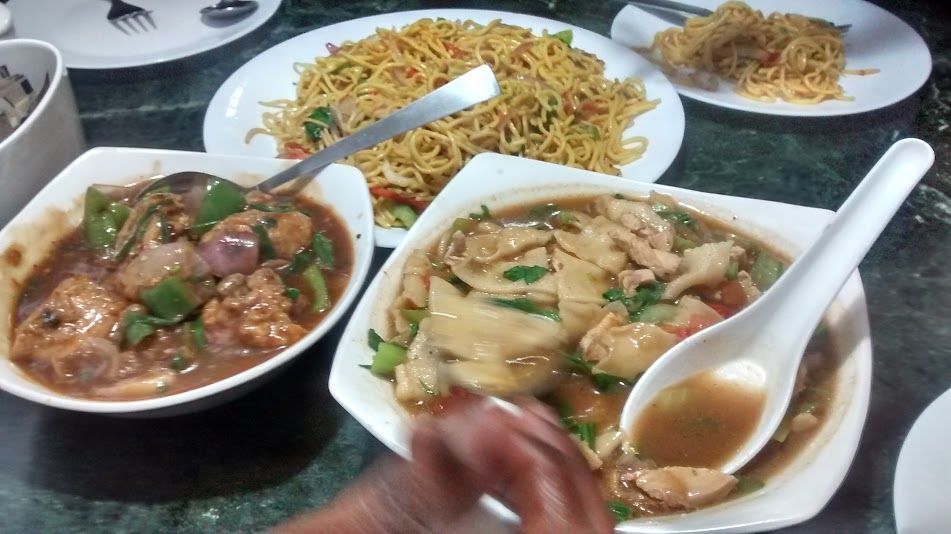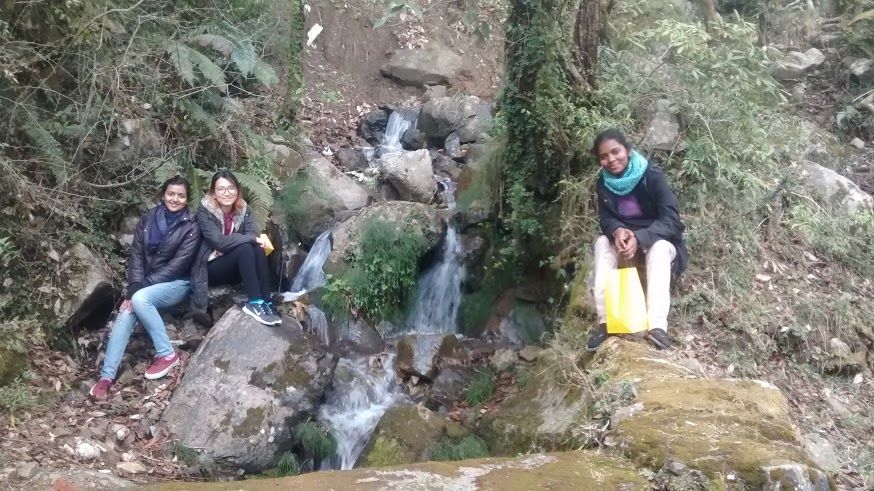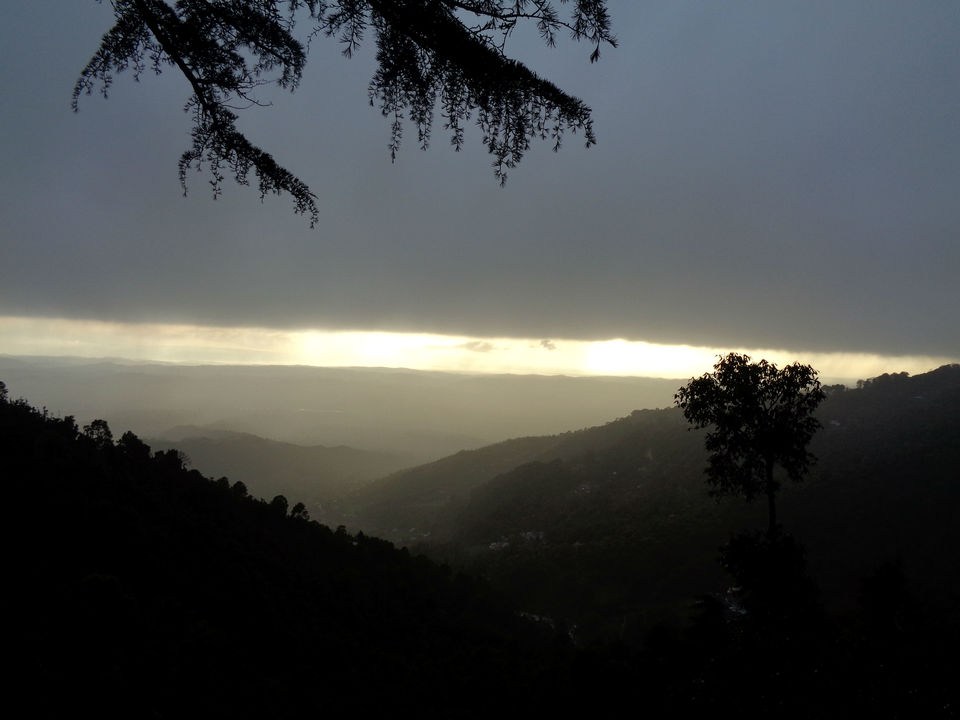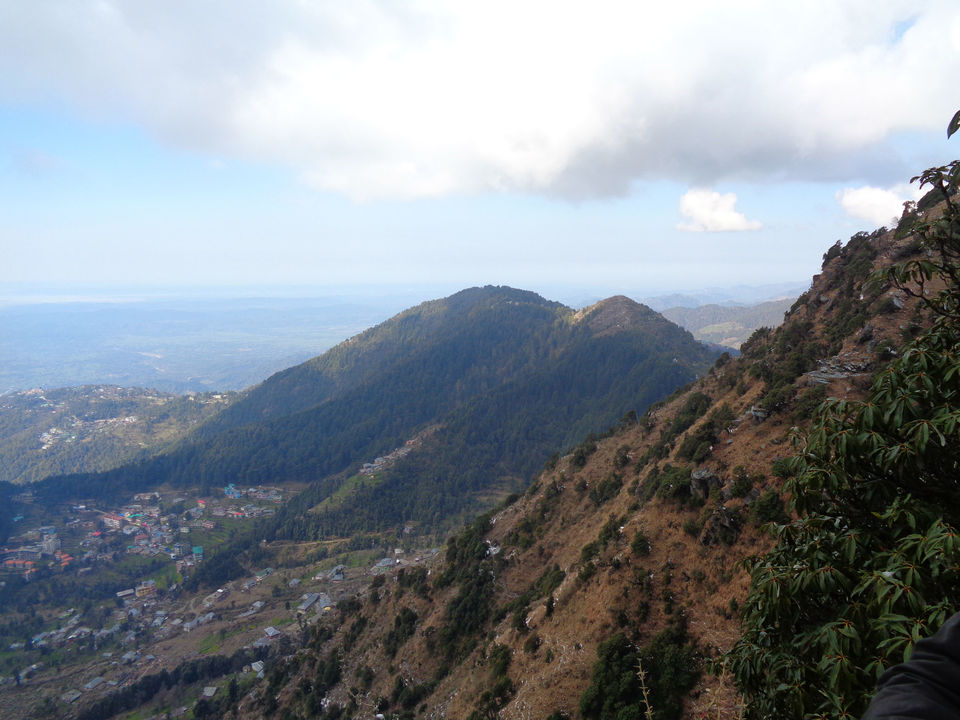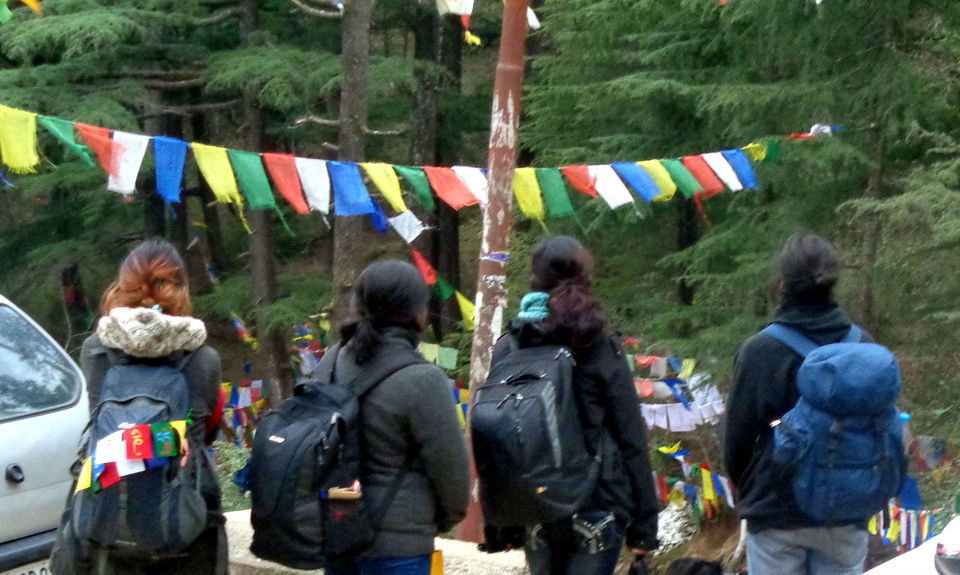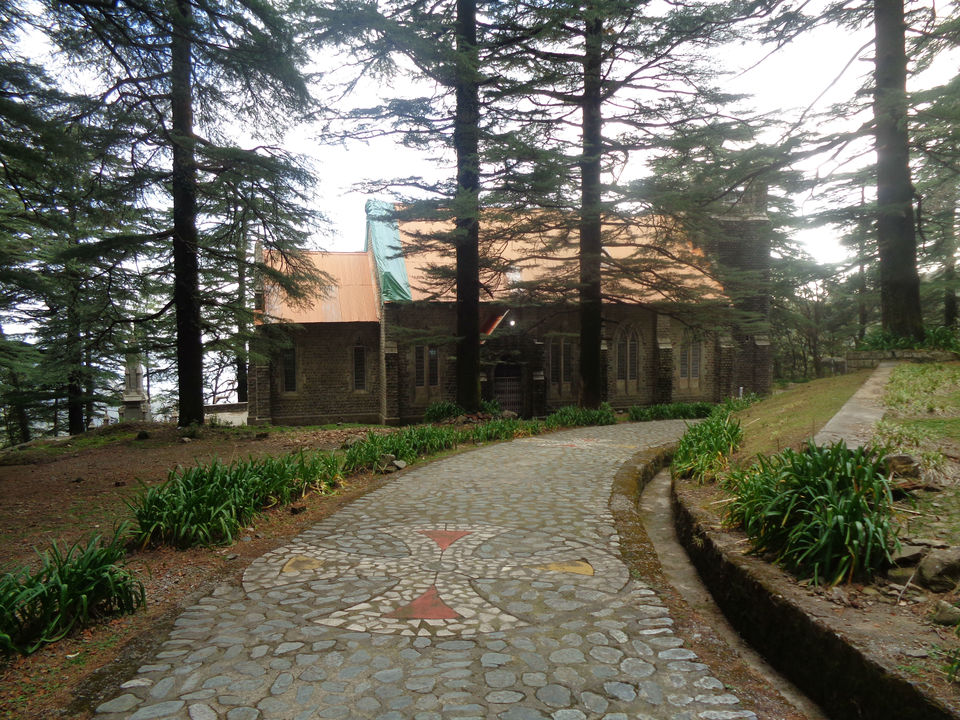 Now that we are students and have a tight budget, we don't even dream of a fancy travel,a little discomfort wouldn't kill you, would it? After some research four of us decided to go to Mcleodganj, a small town in Himachal Pradesh.After 10 hours in a train, 3 hours in a bus, 40 minutes in another and 25 minutes in a jeep we were in Little Tibet, and it did feel like a colorful foreign land.I am not exaggerating when I say that the scenic beauty of the way up till there made one of us want to cry. The first thing we did was to look for a place to stay. Now there are a lot of places with fancy prices but as you walk towards the villages and away from the central square, places became exponentially cheap (each one us paid around 120 inr for a night) and don't forget to ask for an extra blanket. The toursim Information Centre here is pretty useful, they have dormitories and can arrange for your trek and other things.Food is the most amazing thing about this place and the great decor of the restaurants only adds to it.There are a lot of bakery's around so don't forget to taste the yak cheese. The town is so small that you can walk around it in half a day, and the people so quiet they just go about their routine.
After arranging for an accomodation and first of many amazing meals we walked to a nearby monastary and then to The Dalai Lama Temple where you can witness the monks engaged in peculiar interactions and if you are fortunate enough his Holiness The Dalai Lama visits at times .The weather here can get crazy cold and it is always good to pack that extra pair of leg warmer,like our friend from Guyana did, she had never experienced snow before. Cold weather proved to be a bliss for us, it snowed at night and we had the most amazing sight from our cheap hotel but it did jeopardise our triund trek for a bit. We started early for the Triund trek from Galu Devi Mandir with a guide (we paid him 1300inr) from the tourist information centre. It was snow all the way up and we had to cut short our trek at the black magic (2500metres above sea level) due to excessive snow. But after mighty mountains, a thousand pictures, a snowman, an icicle fight, semi crystallised rocks and a friend love struck by rhododendrons we were happy as pigs in the mud. We utilised the afternoon by walking to St. John's Church in wilderness which has some excellent glass work and a graveyard near by. We walked around at night, talked to a few people and found out that one can work as a volunteer here and stay longer.
Next day we had to leave and we decided to walk from Mcleodganj to Dharmshala, it is 10 km by motorable road but you can always ask around for a shortcut. On reaching Dharmshala we decided to visit the Cricket stadium and took a bus. After getting down you have to walk to reach the stadium, the people will tell you its nearby but its a fairly long walk and we were starving by the end of it.So before going in we decided to sit and eat by the road.Basically we were acquantained with the overwhelming beauty around us but entering the stadium just blew our minds.Even though none of us has ever been to a cricket ground, we collectively ruled that it was the prettiest stadium and a wonderful end to our trip.
"There's nowhere you can be that isn't where you're meant to be..." John Lennon