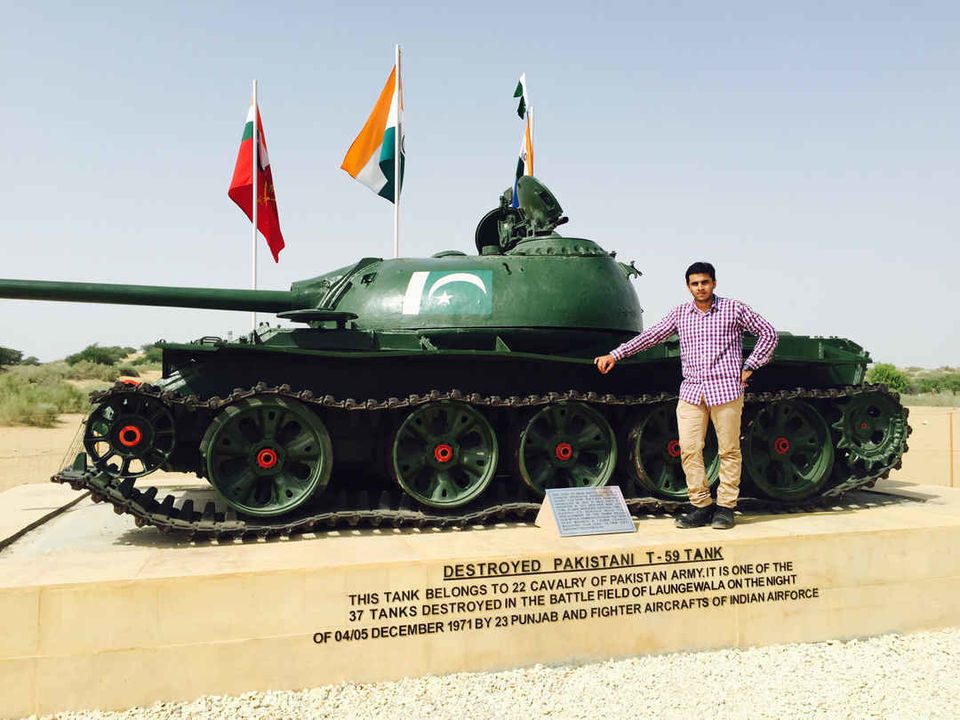 #TripotoTakeMeToBrahmatal :-
So this is how it begins- that was the first time when i put my hands on Royal Enfield and it happened on a trip to Jaisalmer.
In late August of 2015, i was on a solo trip to Jaisalmer, Rajasthan. When i was wandering around the city in the early morning, i came across a shop who was for renting Bikes for a day to drive around the city. Somehow the owner of shop convinced me to rent a bike to visit the border area and the bike that he gave to me was the Brand New ROYAL ENFIELD 350 CLASSIC.
So i took the bike and after getting disappeared from his eye, i learnt the Gear system of the bike, haha, and i did that within 5 minutes. Then the journey begins on Royal Enfield. It was a hell of a hot around the border area around that time and mostly in the day.
So i drove up to Tanot, 120 Kms. from Jaisalmer and then i was on my way to Longewala, but suddenly one of the fuses of power supply blowed away and the bike stopped right there, which i didn't know at the time as it was my first time on RE. Then i tried everything i could do to start it again but all in vain.
Then i started to push it by myself, because that was the only thing to do at that moment as there was not a single person on border area far far away, approximately 18-20 Kms. After pulling it for 500 meters, i saw a few vehicles coming from the front. When the came nearly i noticed that those were Army Vehicles. They stopped near to me and asked me what's the problem ? Then they started to investigate about the fault in the bike and after around half an hour they got the main issue. So they changed the fuse with the supplement one and they told me that they are from ARMY POLICE. They took my number to be in touch and they're in touch with me even till now. Then i kept continue the journey ahead and that was my journey. A journey of True Adventure. :)
Thank You :))