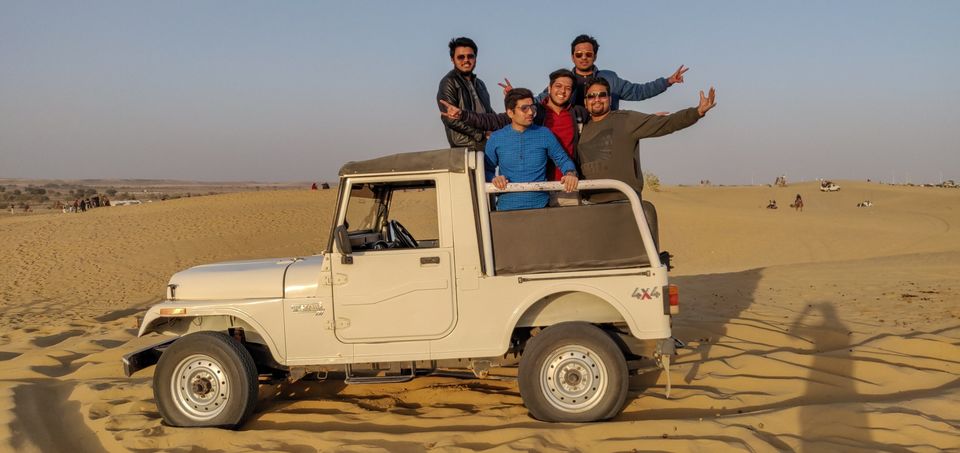 Left from Gurgaon by car with group of 5 friends early in morning and reached the Jaisalmer in night. As it was late in night we were not able to find hotels at affordable price (yes, we were traveling without prior bookings😁). So, after doing some hustle and bustle we found one Gurudwara. We contacted the Gurudwara's caretaker regarding room to stay. Luckily we found one room and all five stayed in that for a night. After settling in room we had a dinner on local dhaba and after that we went to sleep.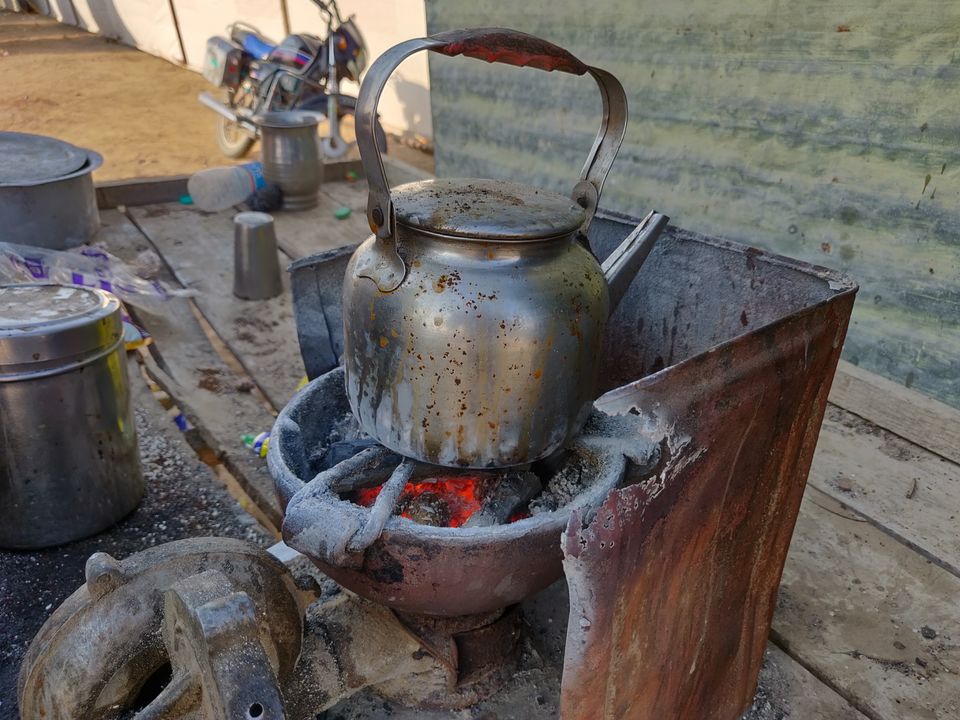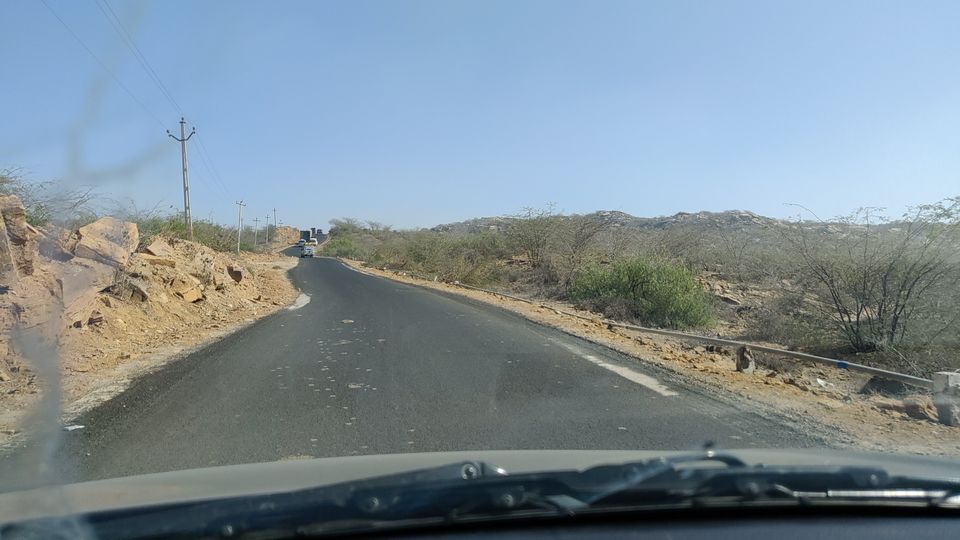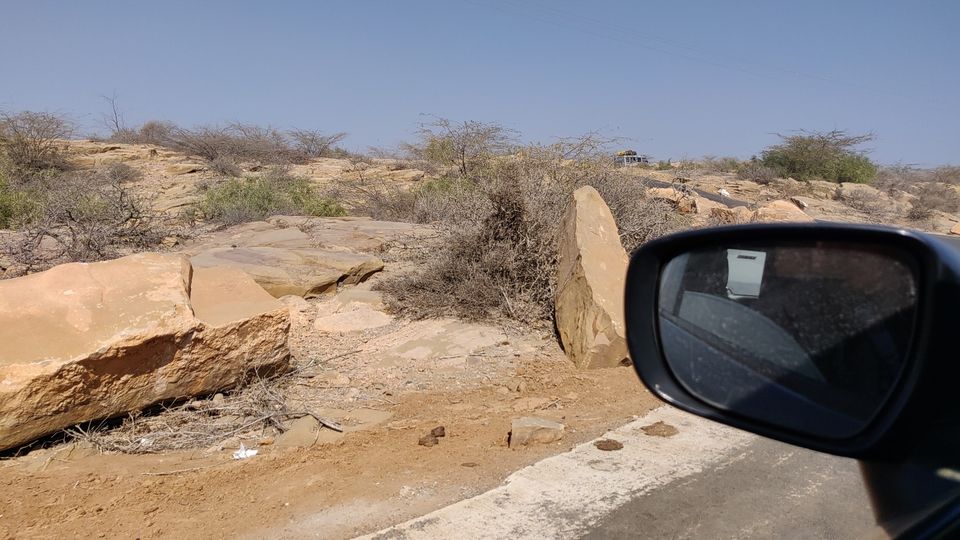 We woke early in the morning and had tea in Gurudwara and then left for our next destination Sam Sand Dunes. It was around 40 min drive as per the Google maps but we took around 2 hours approximately all thanks to our photography 📷📸.
Finally, we reached the Sam Sand Dunes. After exploring the area we booked tent house in desert camp (No pre bookings again 😄). Basically we bought a package which consists of tent house, desert Safari in Thar Jeep 4x4, camel Safari , dinner and access to folk event in night.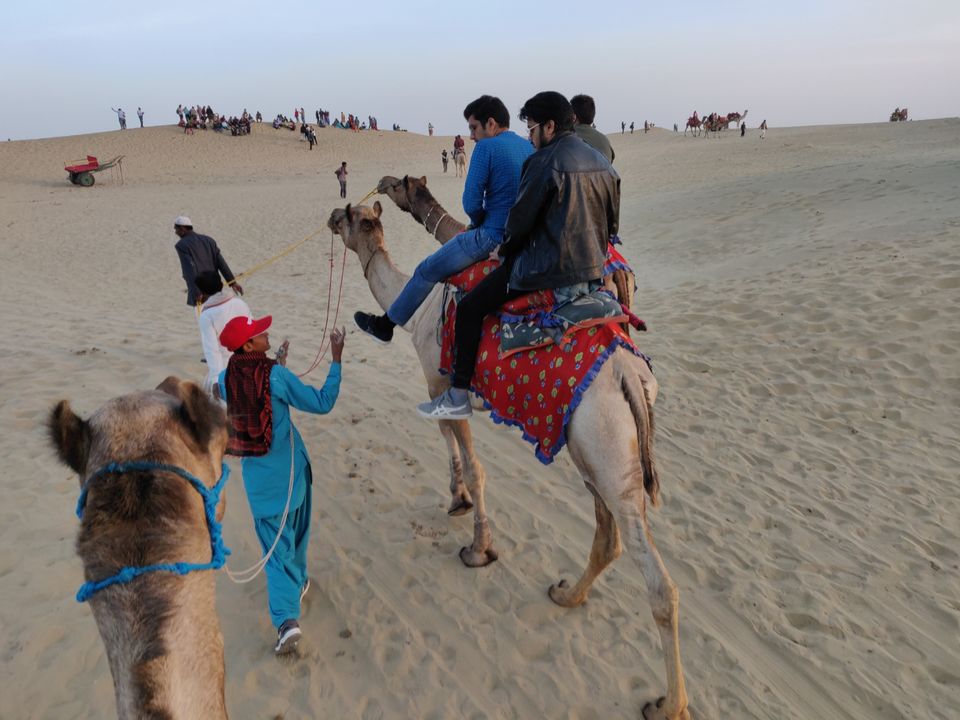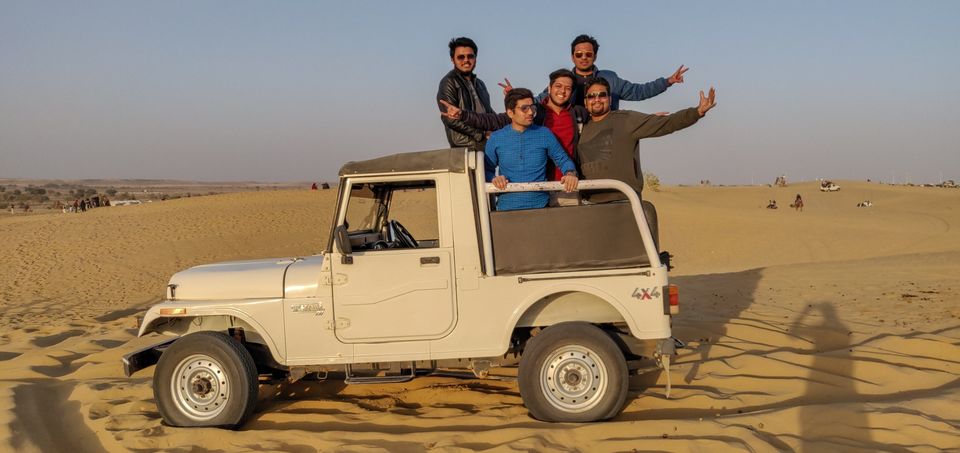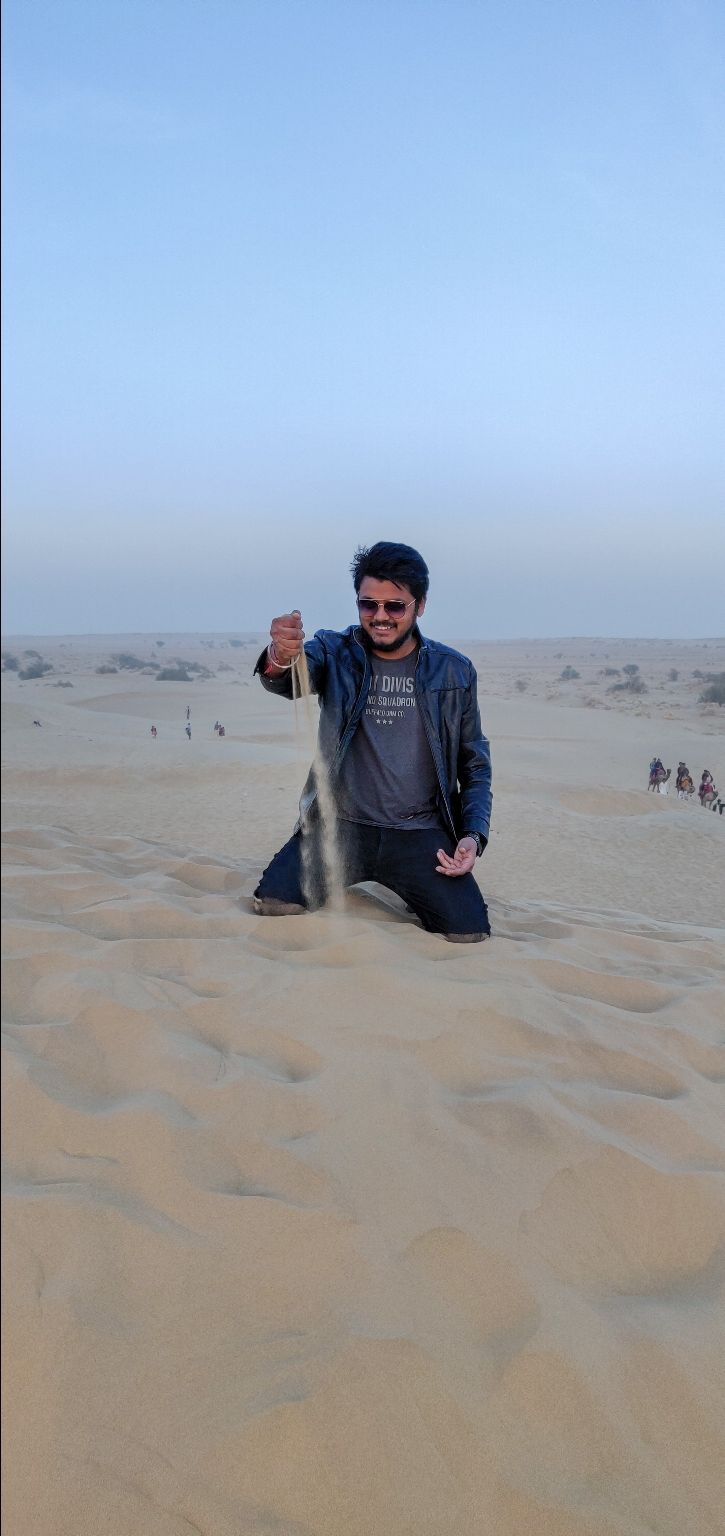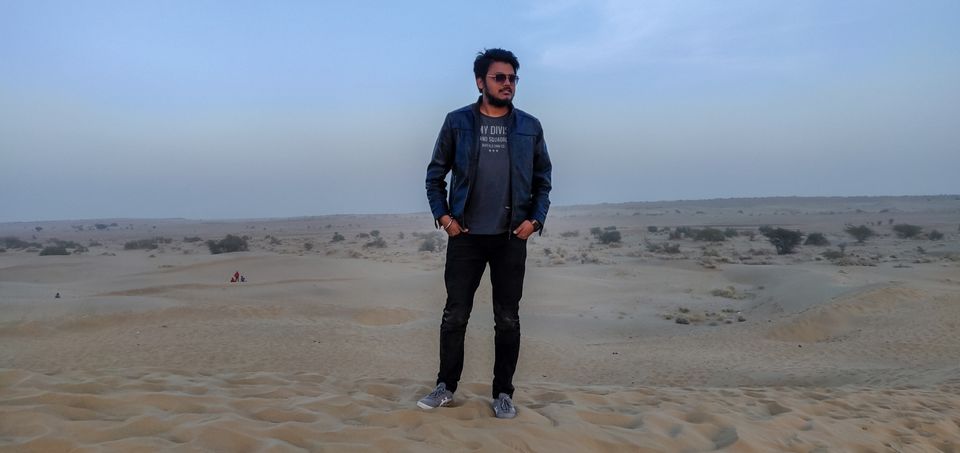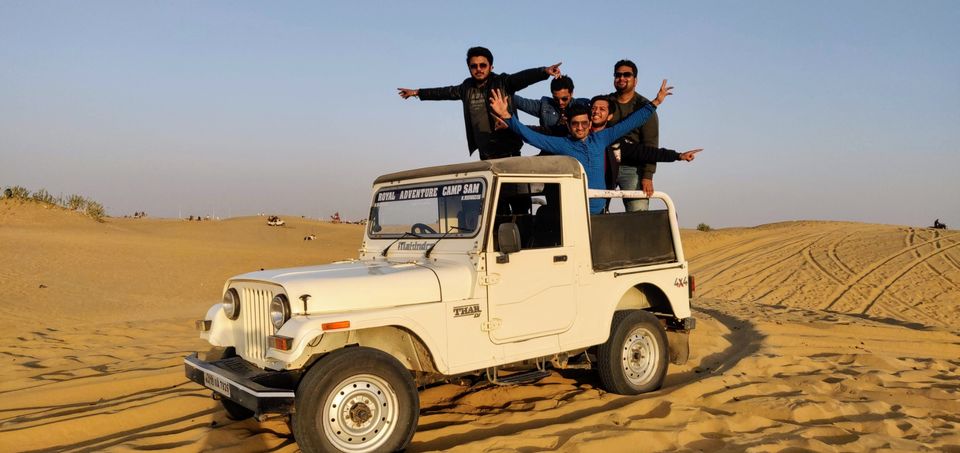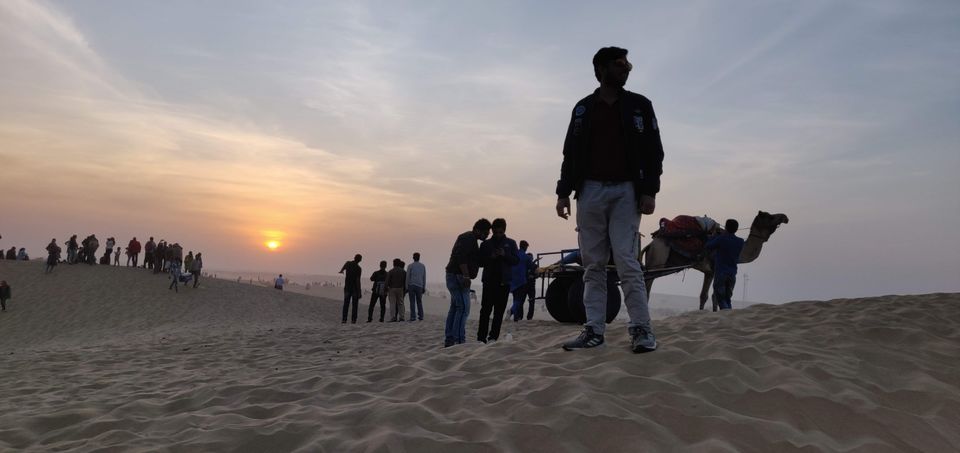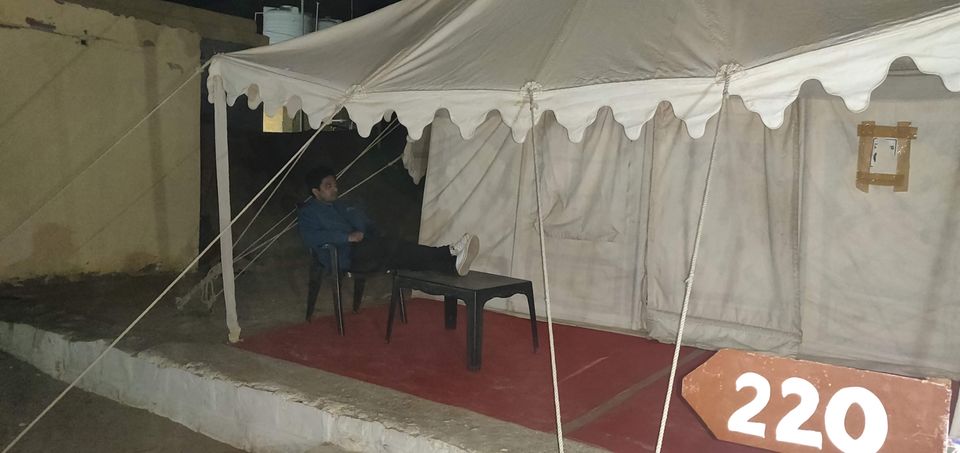 Left for Gurgaon after having Rajasthani breakfast and reached by around 9 PM.