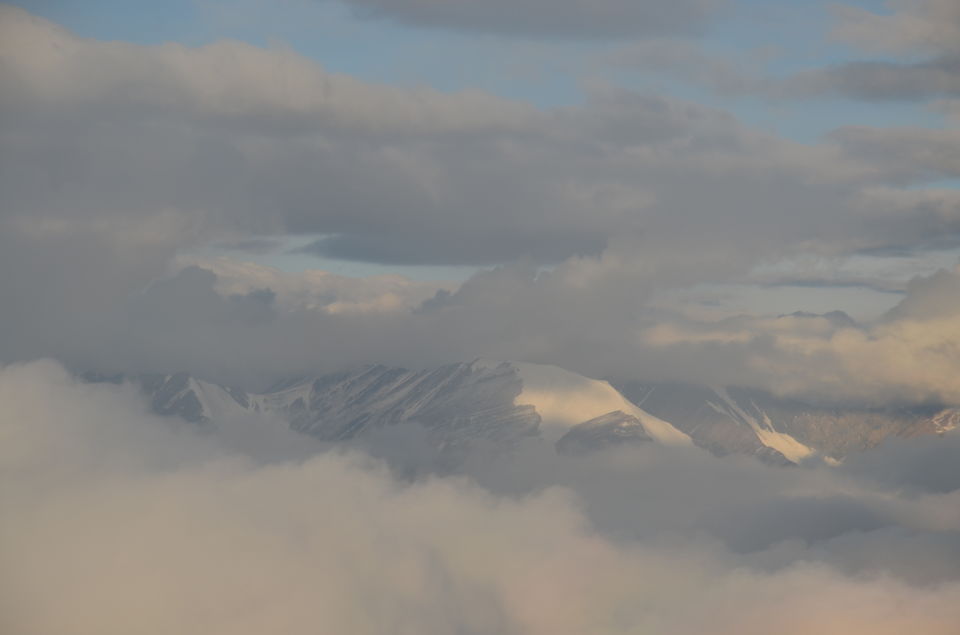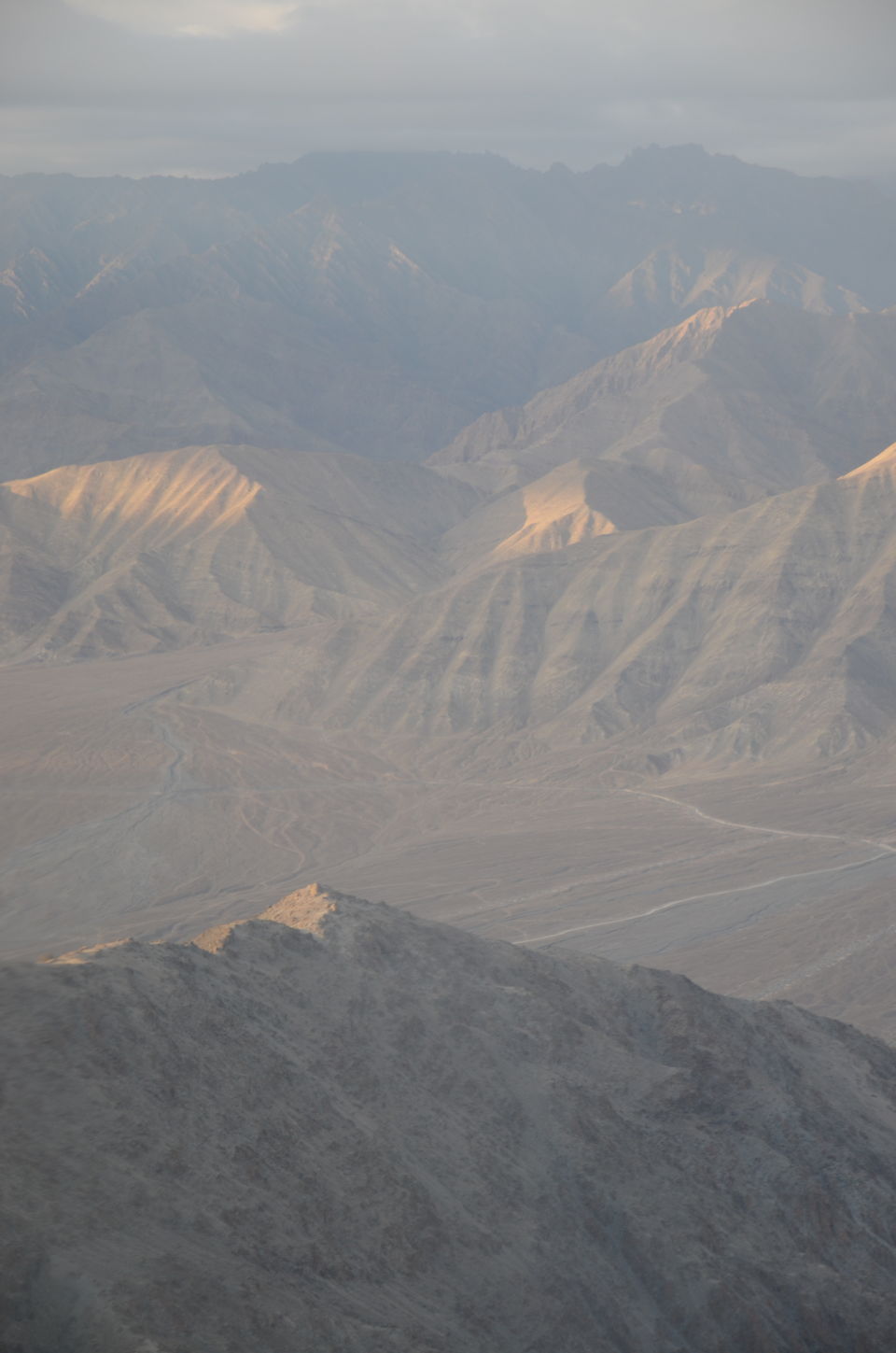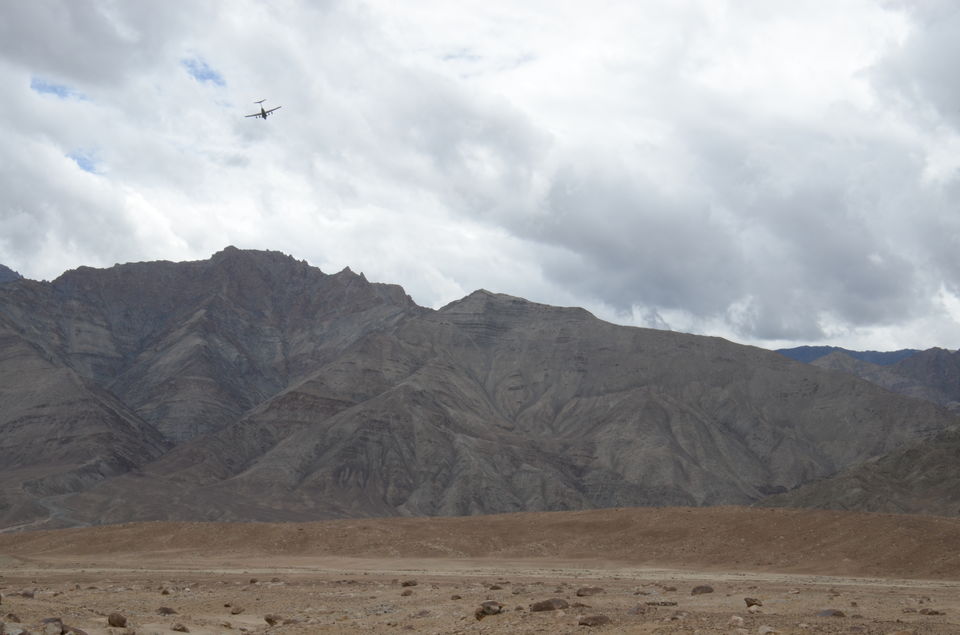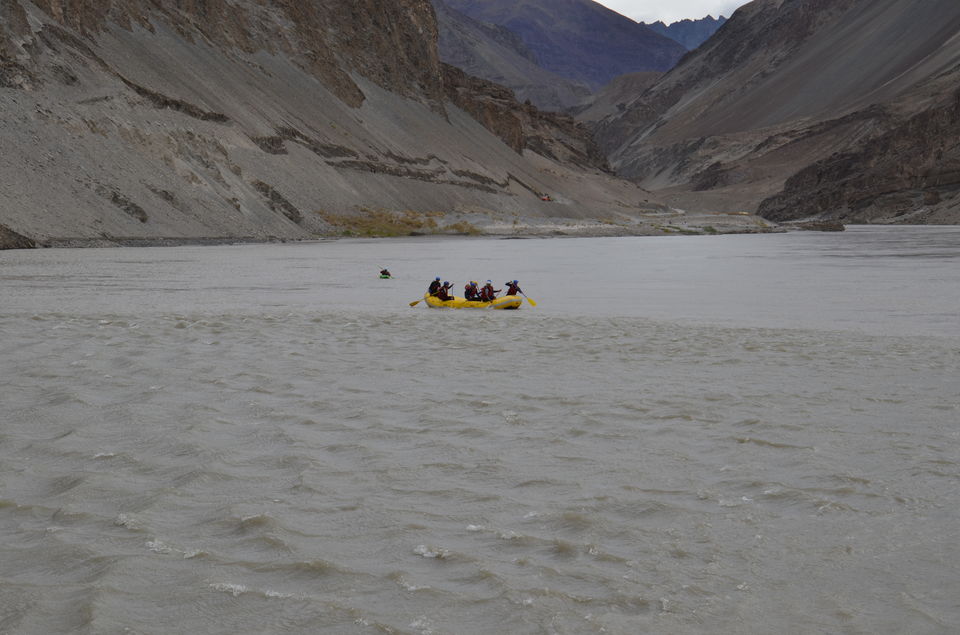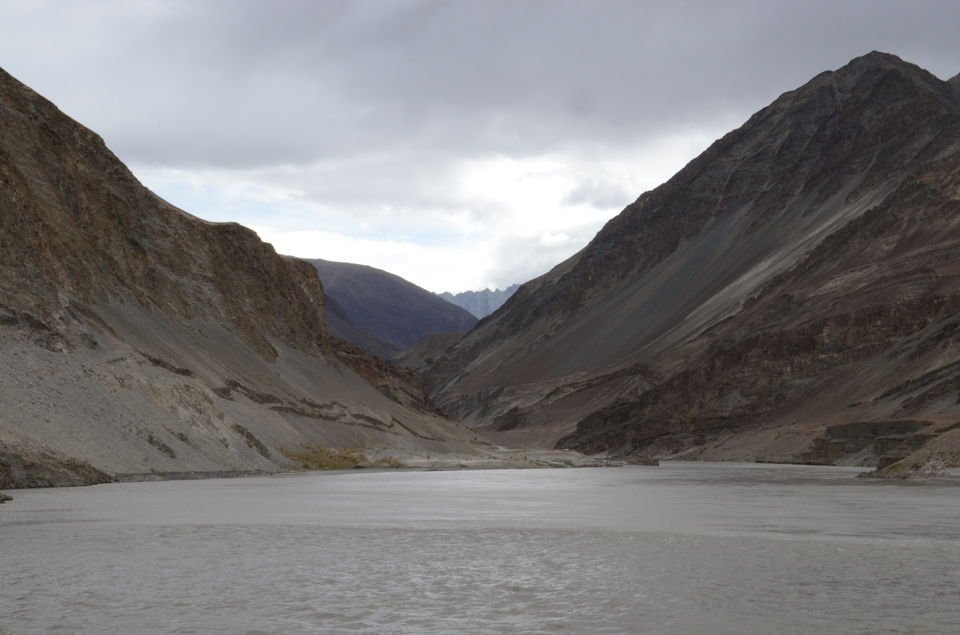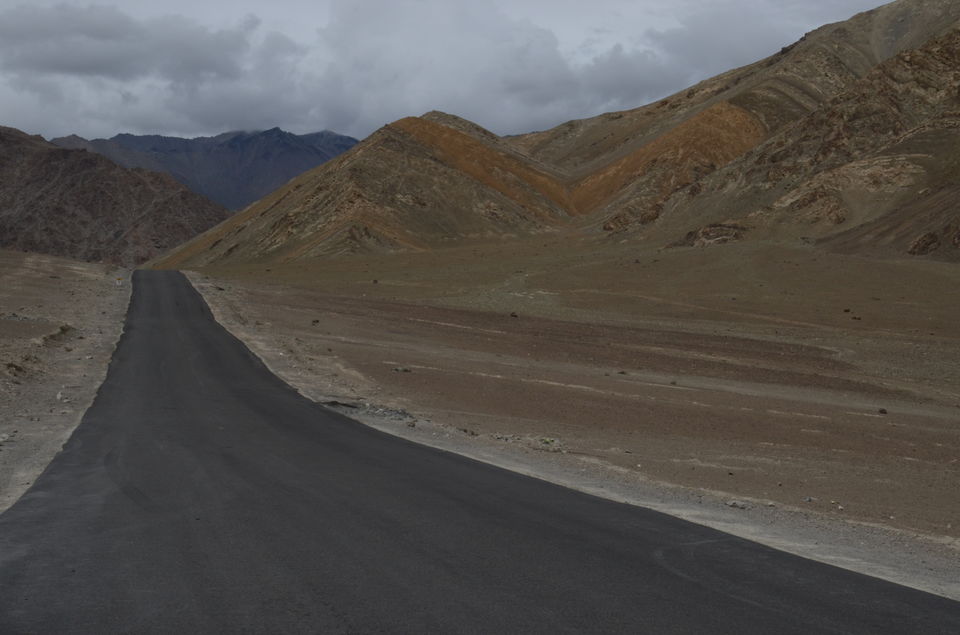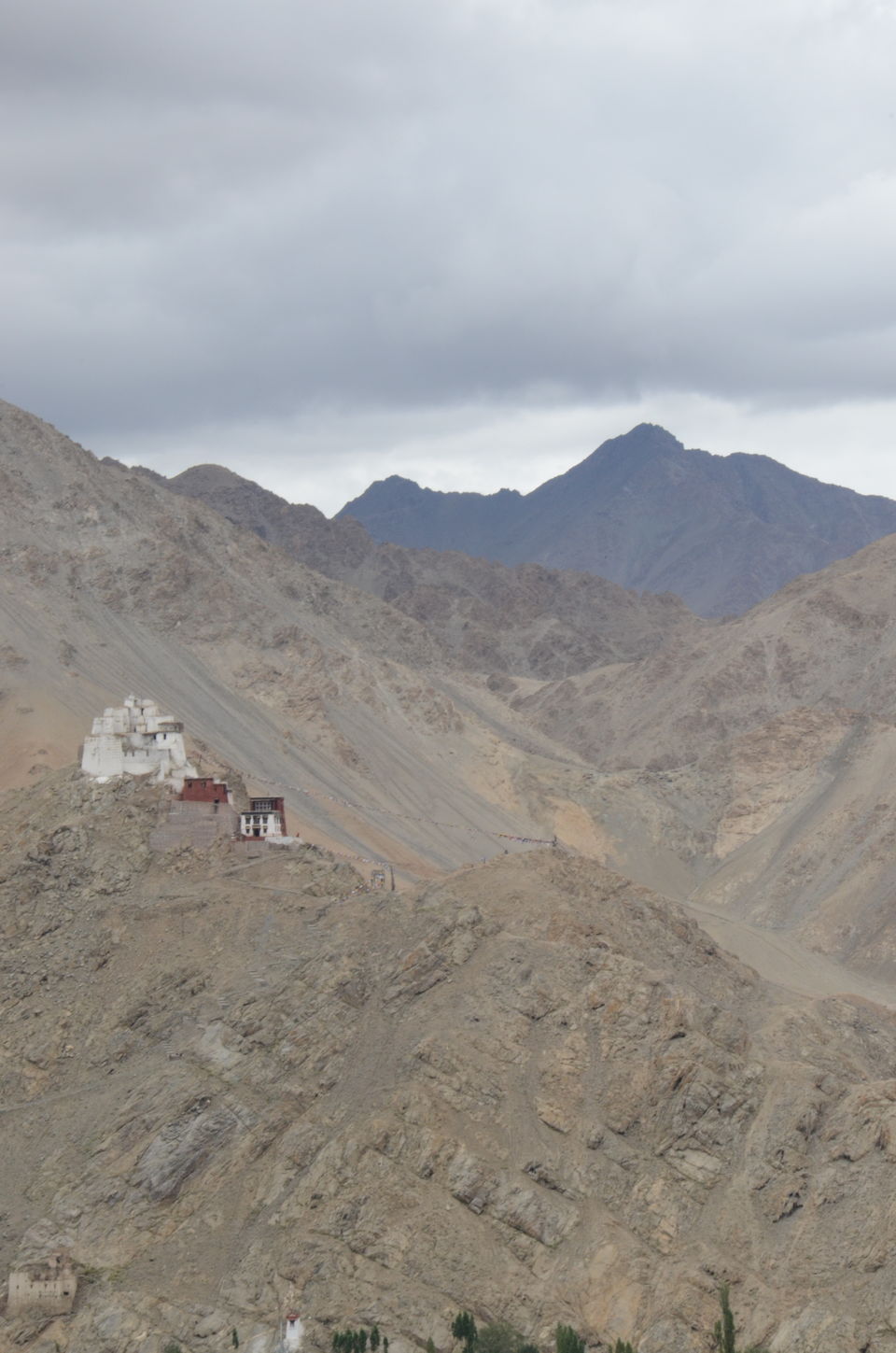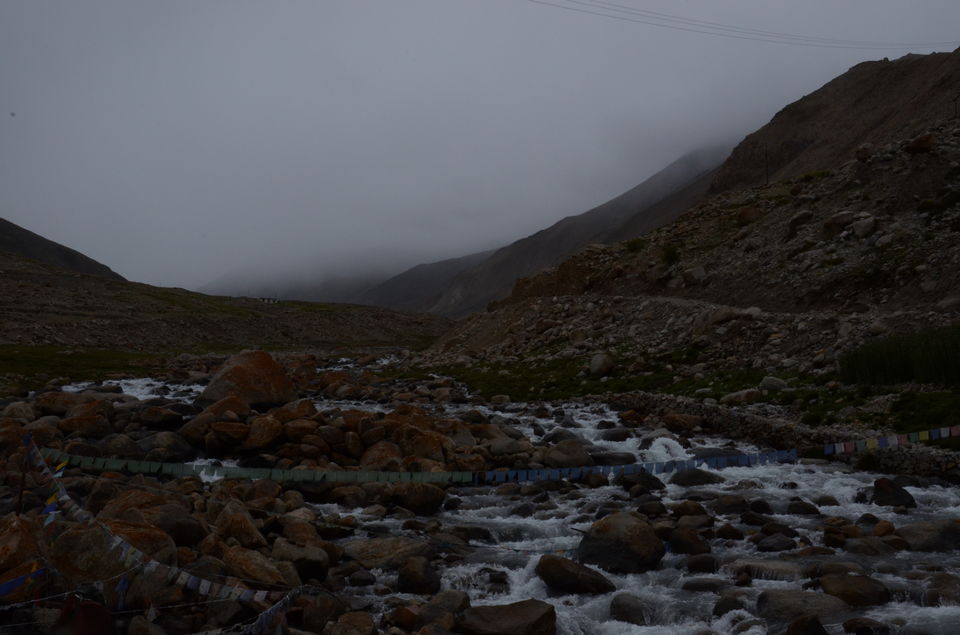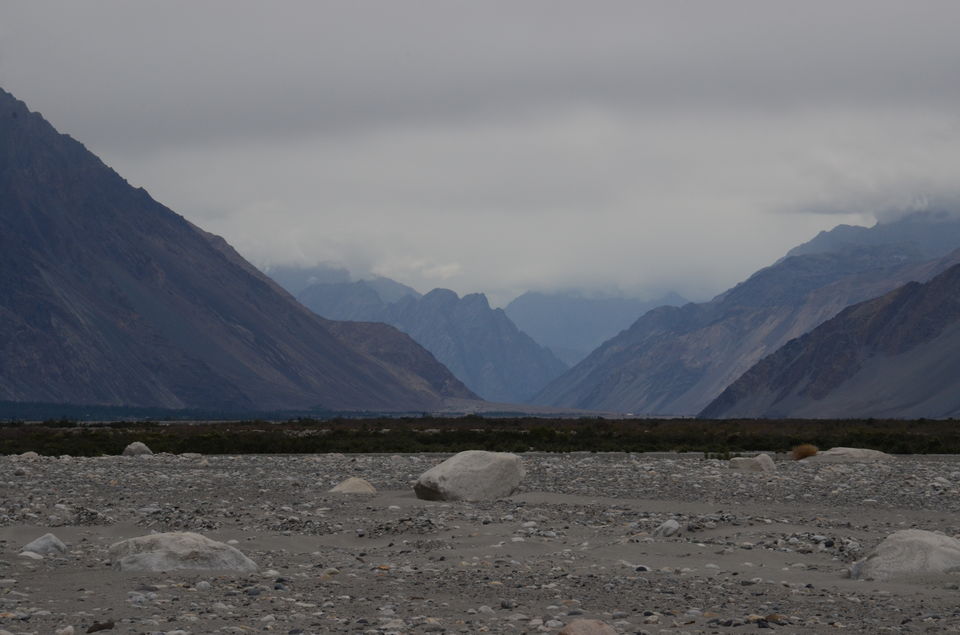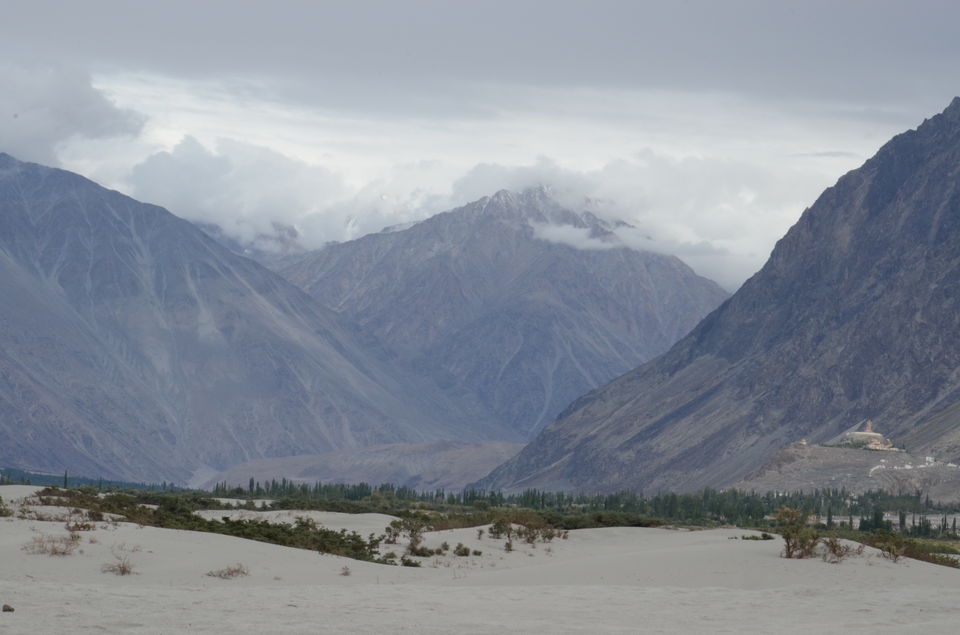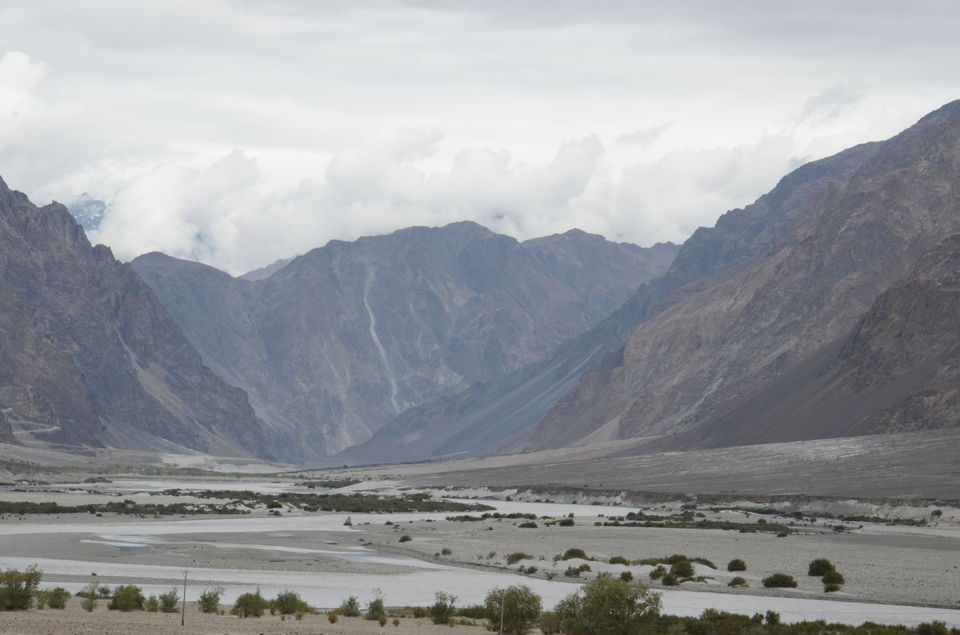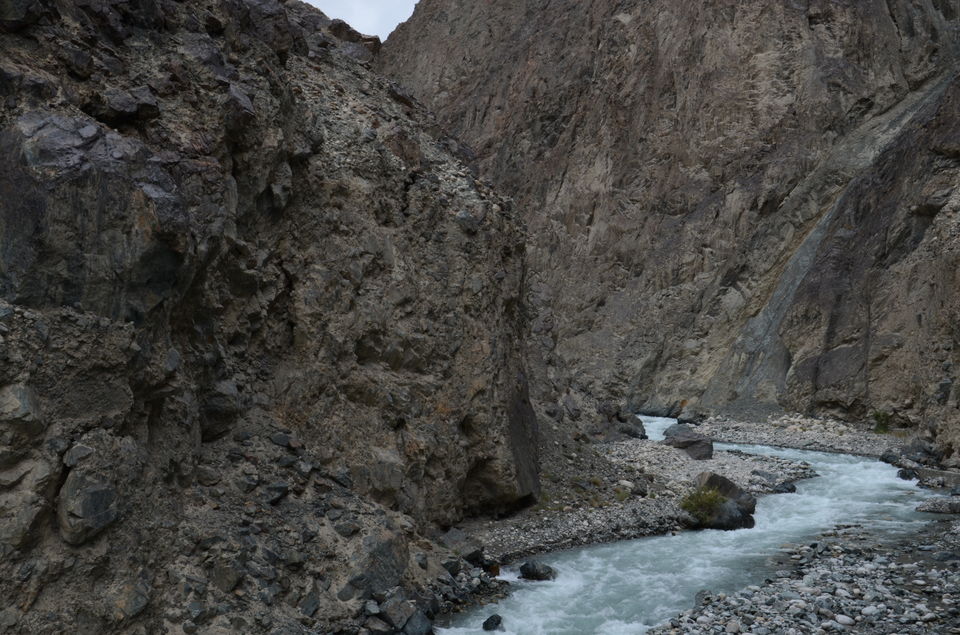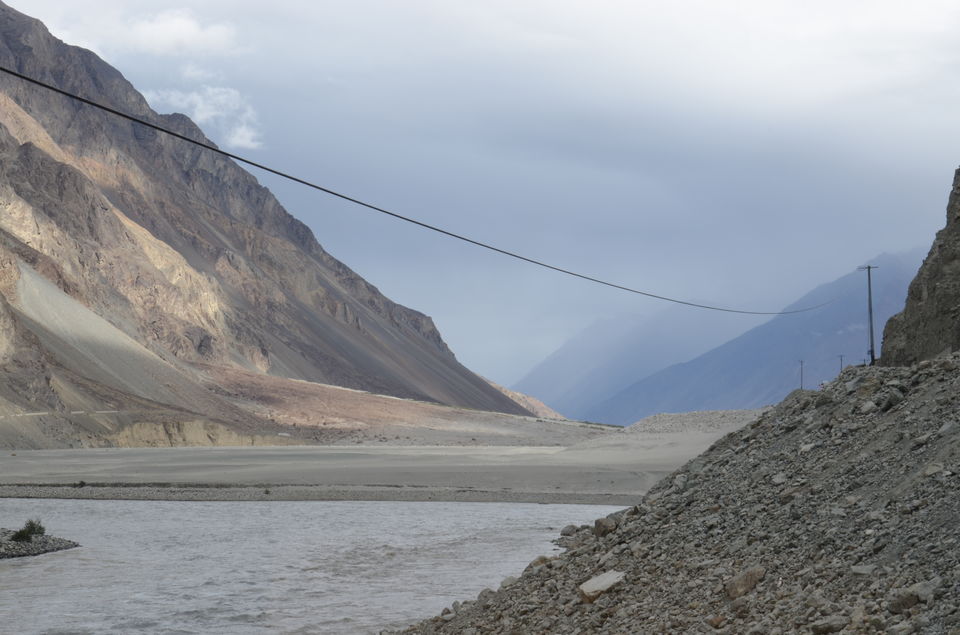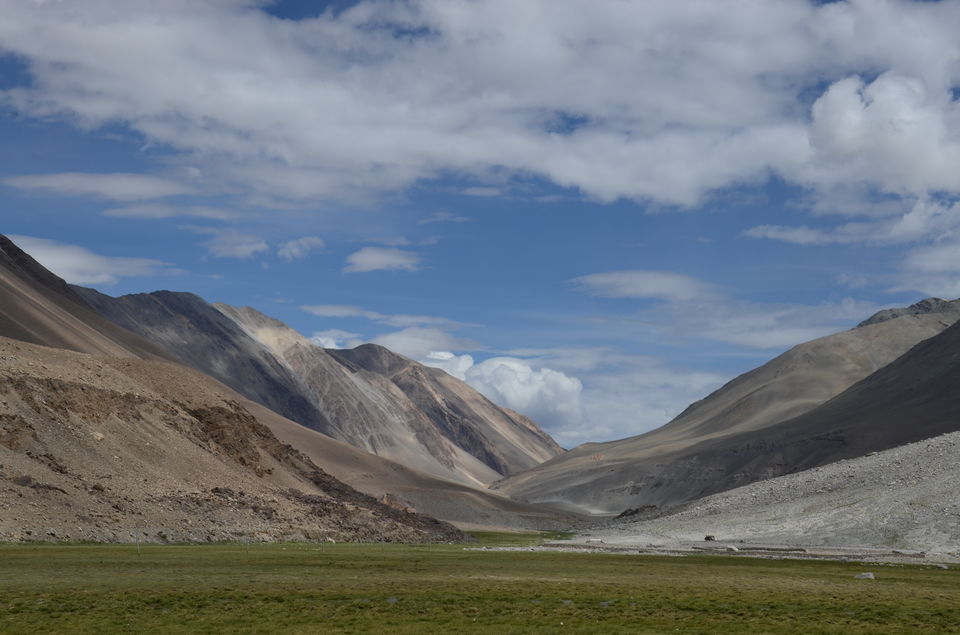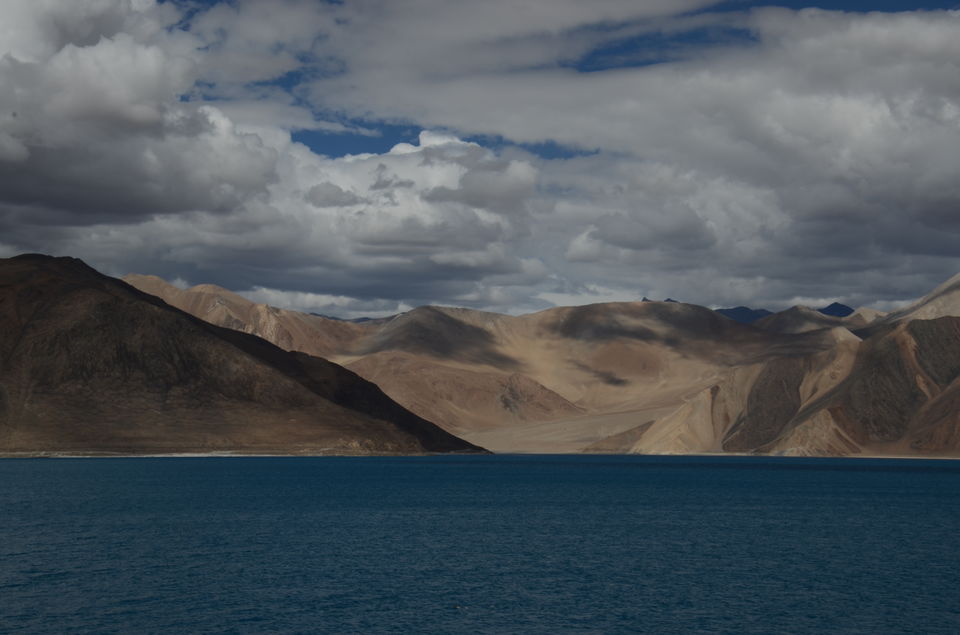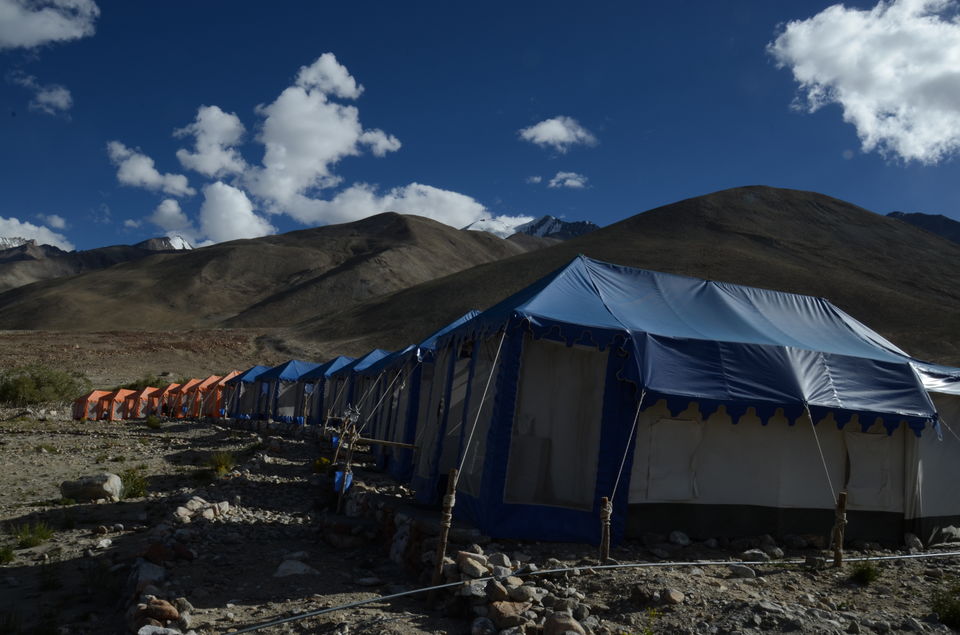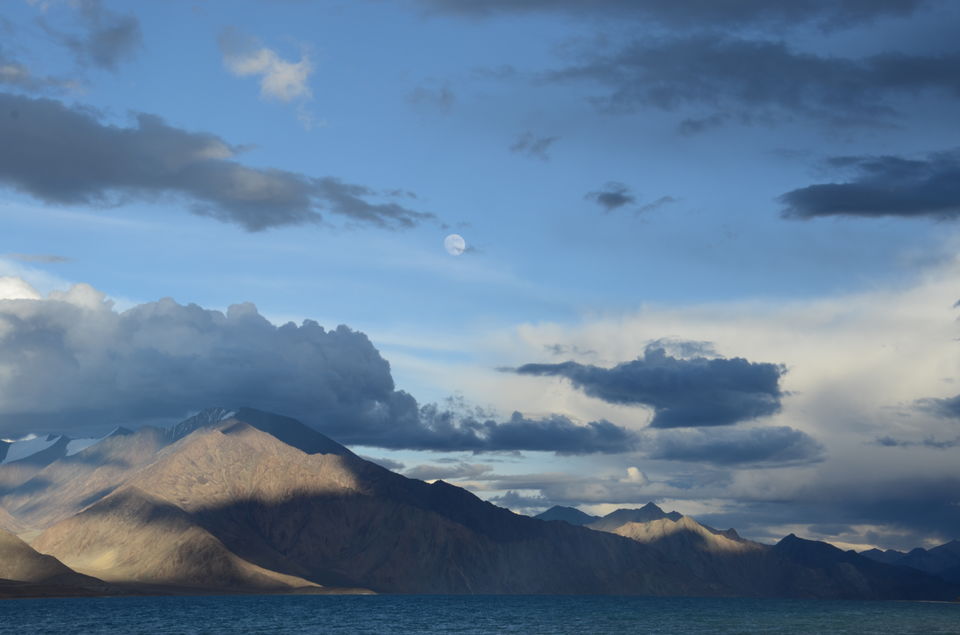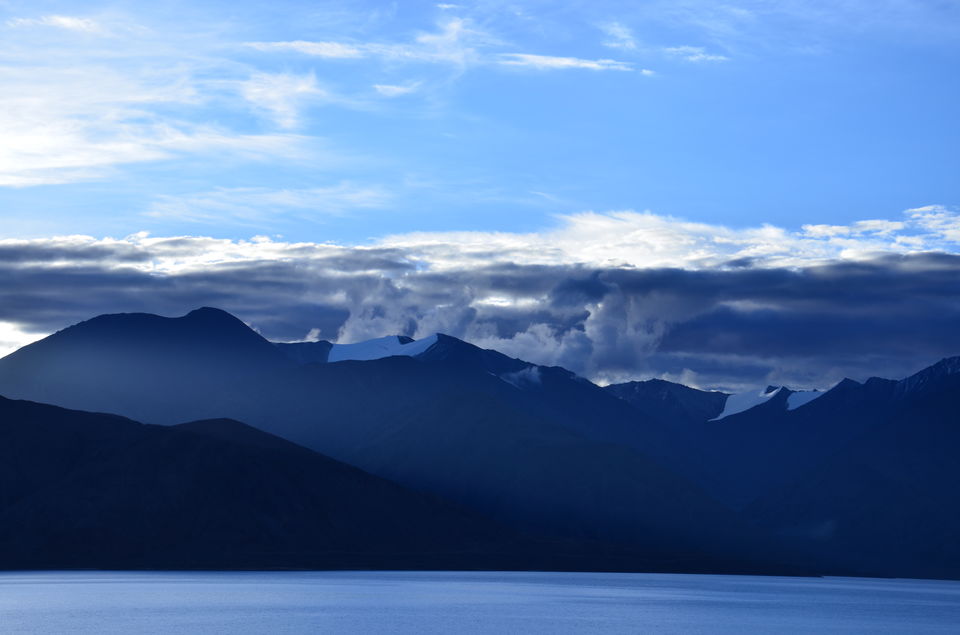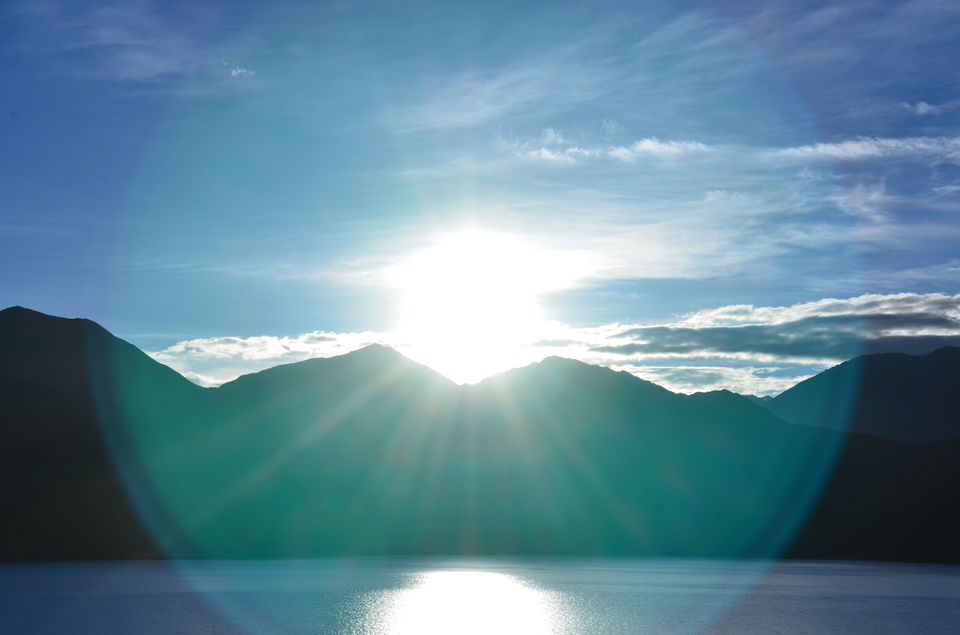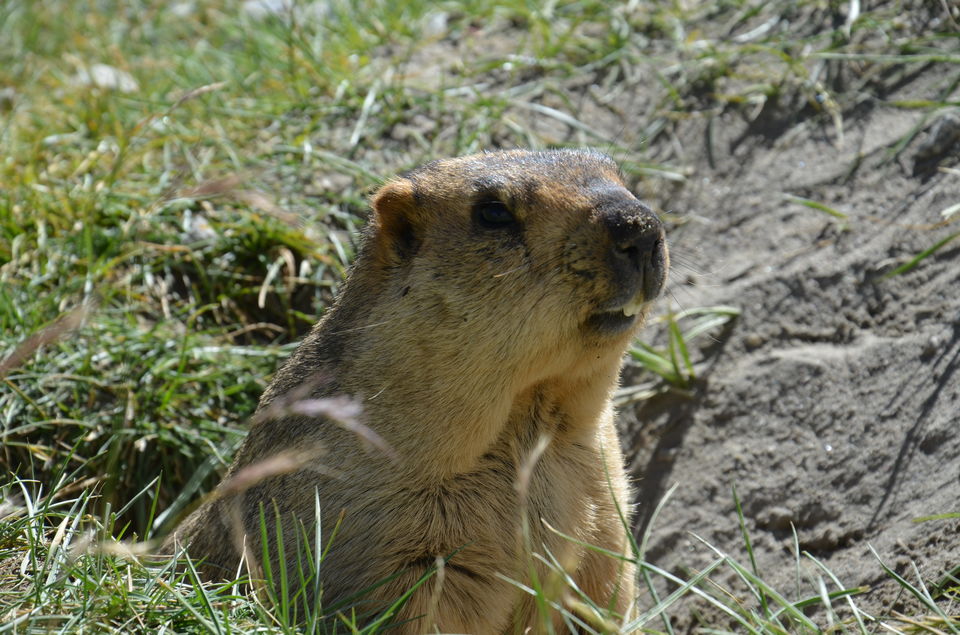 Leh Ladakh is truly a mesmerizing state, with lots of peace and enough fresh air to breathe, gives you another life when your move from your hush-hush life to this place.

I was here for around 8 days and 7 nights, which think was no justice to the beauty and love this place holds.
Any number of days will fall short to reach every beautiful corner that this place holds. But for satisfying your sense one can make at least 10 days and 9 nights, two extra than mine to be happy, that yes i spent whole 10 days in lapse of an amazingly beautiful place.

Food here is just too good, do try local food that will change your taste to make you feel better.
I was here with a family of 8 so was more like a tourist than a traveler , so was more cautious on seeing more number of places and enjoying the beauty by spending quality time at each place was m will surely return once again making more time out of my busy boring life and will be a backpacker this time.

I arrived here at 8 in the morning by Go air flight which is no way near to the beauty you may enjoy by driving through road via manali , which will be on due course the next time i am here. We drove to Hotel Snow view owned by Mr.David Sonam who is popular face with specialization in Treks round the corner. He is gem of a person with real kind attitude as most people in this place are.This place was about 1 Km from main market but is very nicely maintained and has a small kitchen garden where most of there vegies are grown. So you get fresh food served every meal.
This day was at leisure and we made sure we blend our body and soul to this place where there is a bit less oxygen in the air , as quoted by many.
Next day we kept ourselves a bit lite and mostly spent the day for local sightseeing like Leh Stupa, Stok Palace, Thiksey Monastery, Magnetic Hill and not last but i made sure i went on rafting in sangam where Zanskar & Indus meet. This was far the best rafting experience of my life with breath taking views and extremely cold water flowing beneath. I choose for a small route of 7 kms, even which took a total of 4 hours and longer one about 21 km required around 8 hours , which i could not have spared due to lack of time.
Next day was planned for Nubra valley , which is another marvelous place to be and i had kept 2 Nights in the beautiful place though most spare 1 only.
This extra was for Turktuk, a village about 40 km from here which is must be place rather i would suggest u keep 1 night here rather than making up and down and staying second night in Nubra again. This place Turktuk is the last village, after which you enter Pakistan and is a gem of a place. Very Antique and remote place with very nice people around and truly awesome views.
We come back to leh for fifth night on fifth day to proceed to pangong on sixth.
Morning of sixth we proceed to pangong the most waited place of the trip and about 8 hours long drive was done full justice with the first glimpse of this place.
I was taken back with the amount of light and color this place was filled with.It was impossible to take your eyes off this lake , it was impeccable.
Extremely windy and air was filled with true aroma of peace and beauty. I had already booked the best tents we had here , done with camps of Ladakh they are nice people but a lot of barging can be done. There tents were place right at the top of all from where the view was the Best.
Also i had planned the day very carefully, it was full moon that night which is a rare sight with full moon in sky and pangong lake u experience a true life time experience.
At dusk the sight was breathtaking and alluring. Food was served very nicely , rice , mix vegetable and a local dish which i can not remind what was called was good enough to fill your belly.
But yeah it was too scary at night with wind blowing at a very high speed it felt like it will blow every thing above your head and no light after 9 Pm meant you are left with emergency light left in every tent.
But soon after 11, I was asleep, with 8 hours of travelling, body was a bit tired and also excitement to see sun rise, one would sleep irresistibly.
I was too eager to see the sun rise. Morning I woke at 4:30 Am. Every min after that was unbelievable.The beauty of the place kept on changing , wearing different color and making sight very pretty.
At 6 it was a complete unbelievable sight , the hour turned every thing to blue , even show appeared blue , i was not able to believe what i was visualizing.
The hours just went by and it was 7 in no time with sun shining high in sky.
We left the place keeping stones on heart and promising one self i will come again to experience some other unique color next time.
On the way we saw a rare creature, called "Udbalav" in local language . He more like a giant rat or something , but very delicate.
He sleeps half the year under ground when it snow's in here and can be only seen from April - September.
We reached leh by evening and night was spend here and next morning, flew back to delhi.
Now the extra two days that asked you to keep would be for Tsomoriri Lake which I missed and other for 21 Kms rafting which will be mesmerizing.
See you folks , plan a trip here and i am sure u would come back second time following your heart.
Byee and have a safe trip.