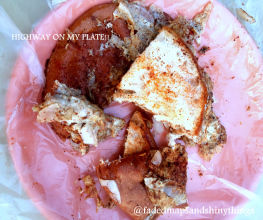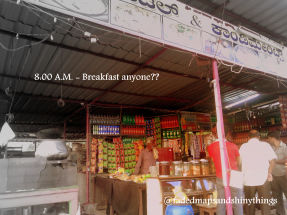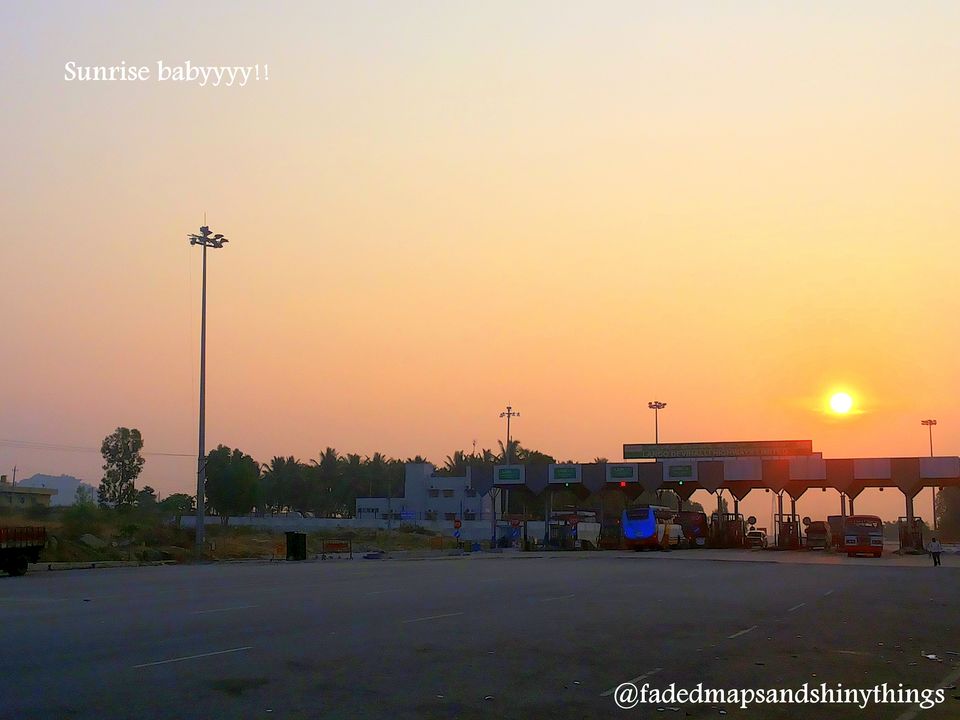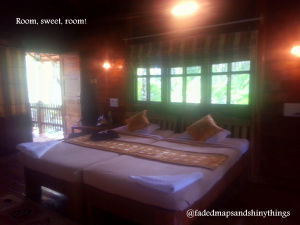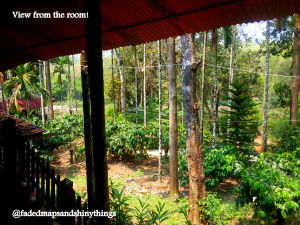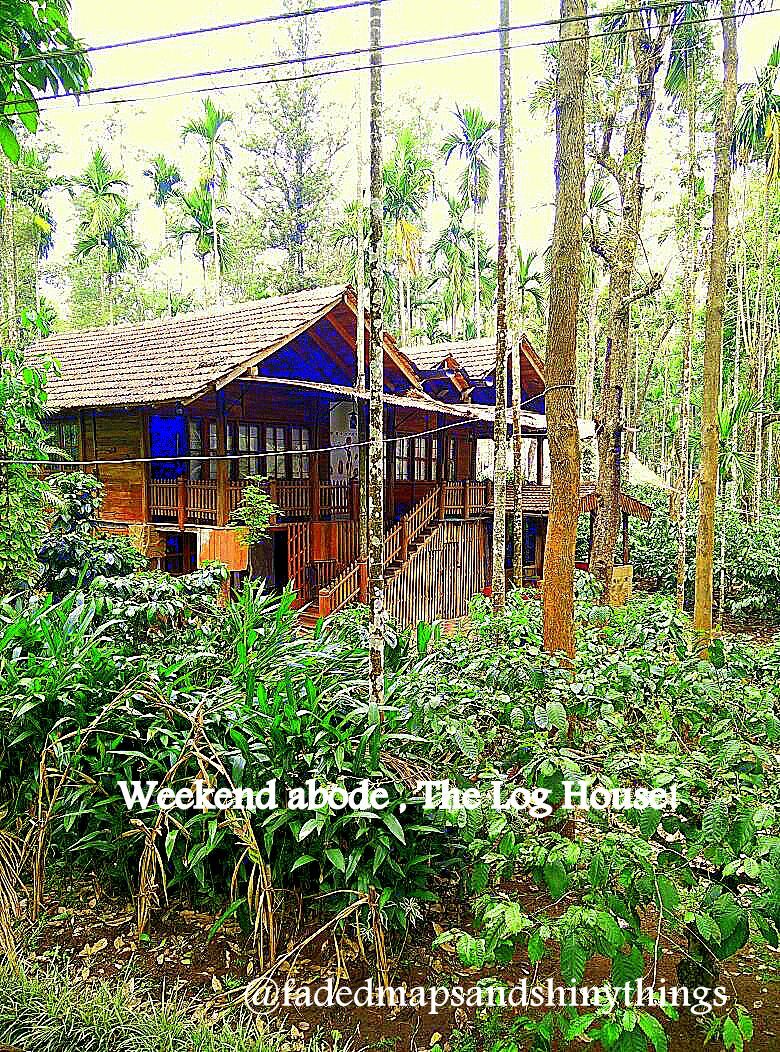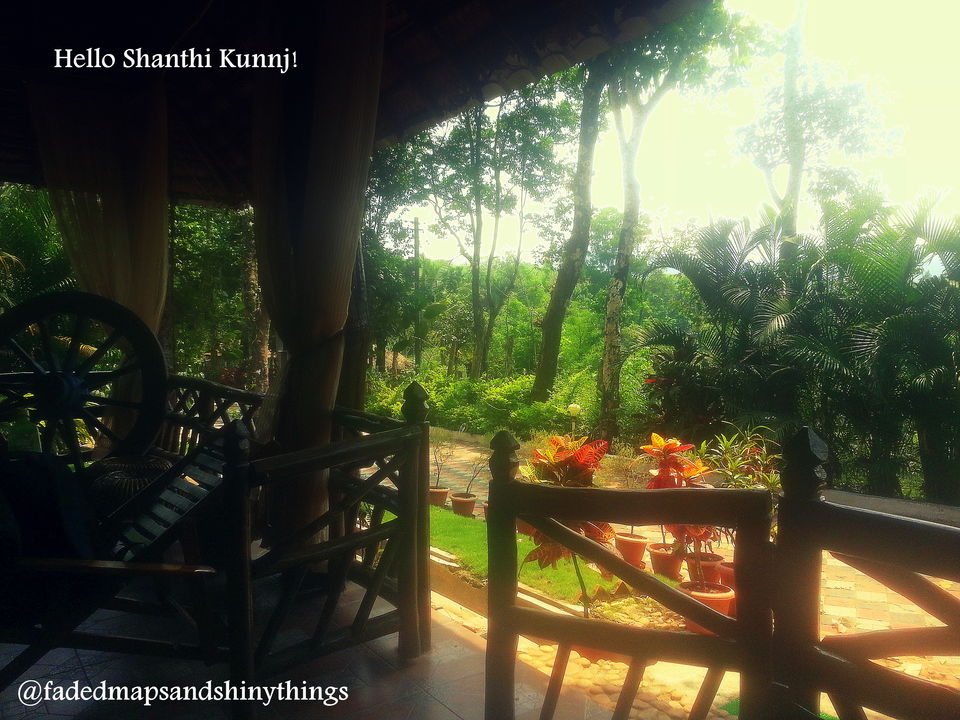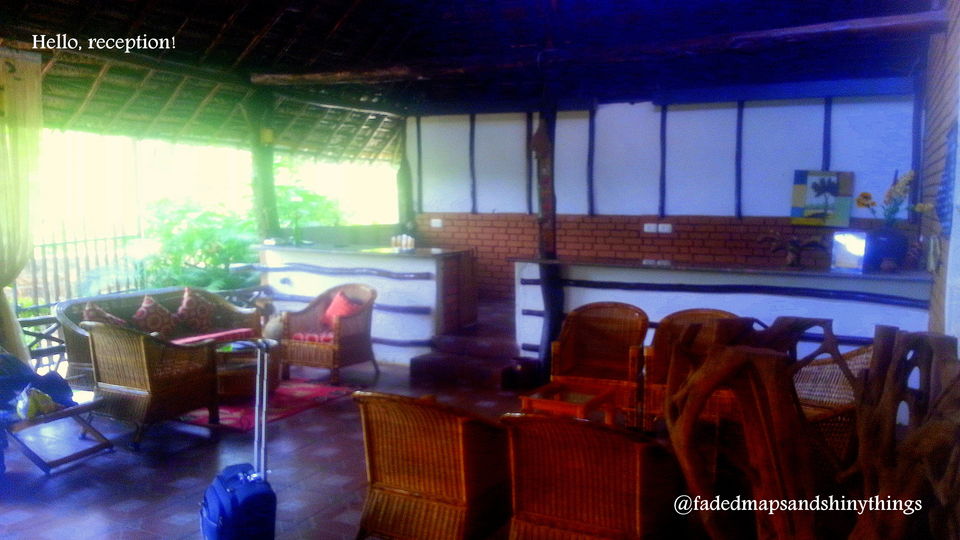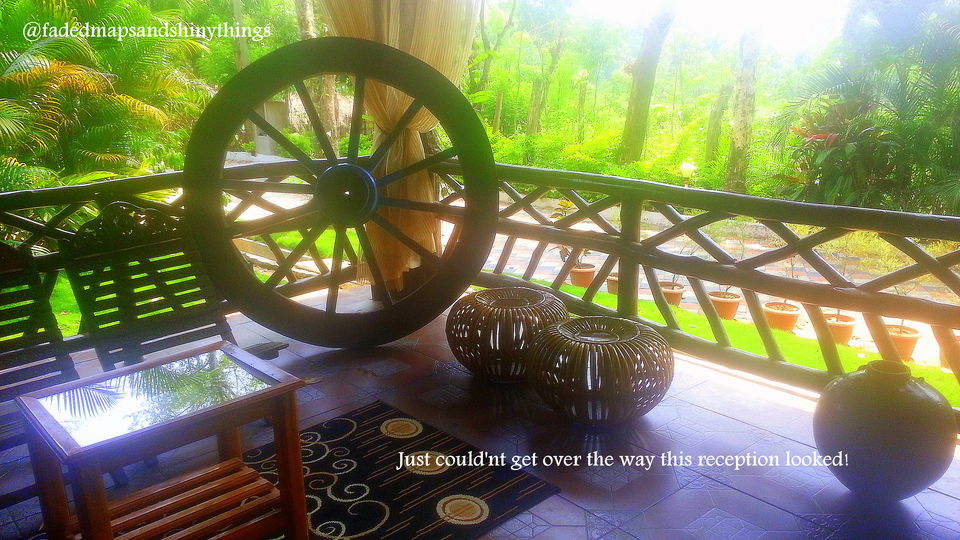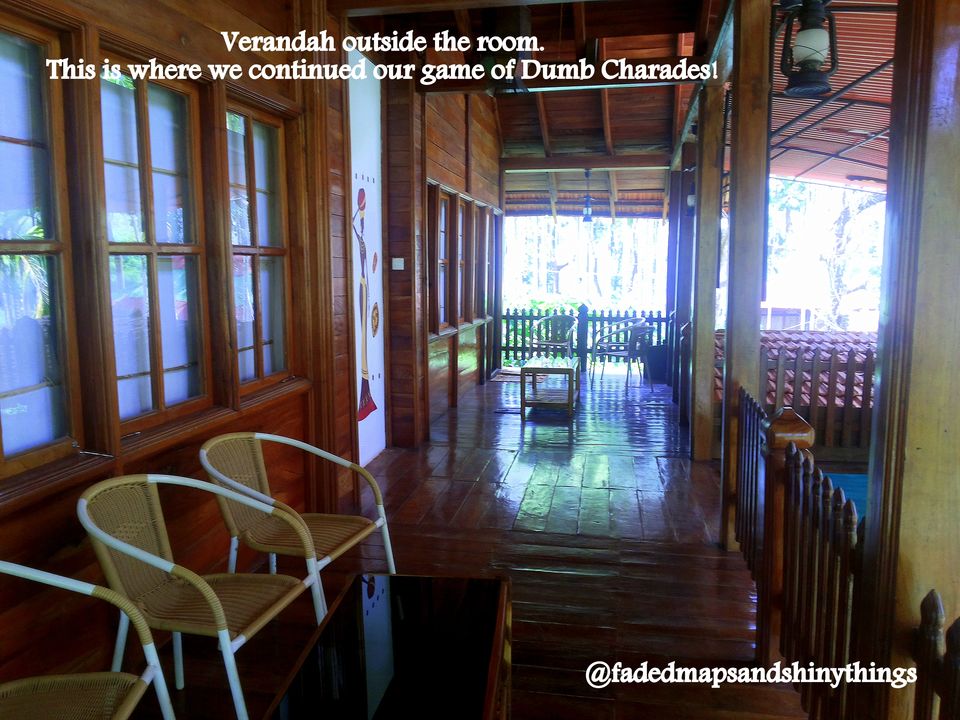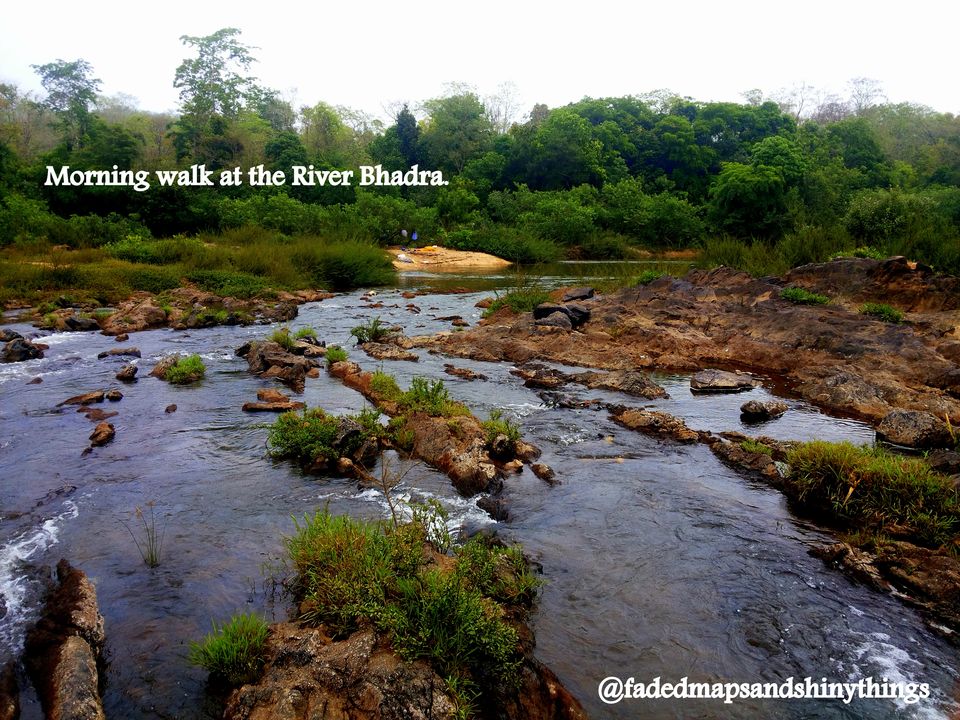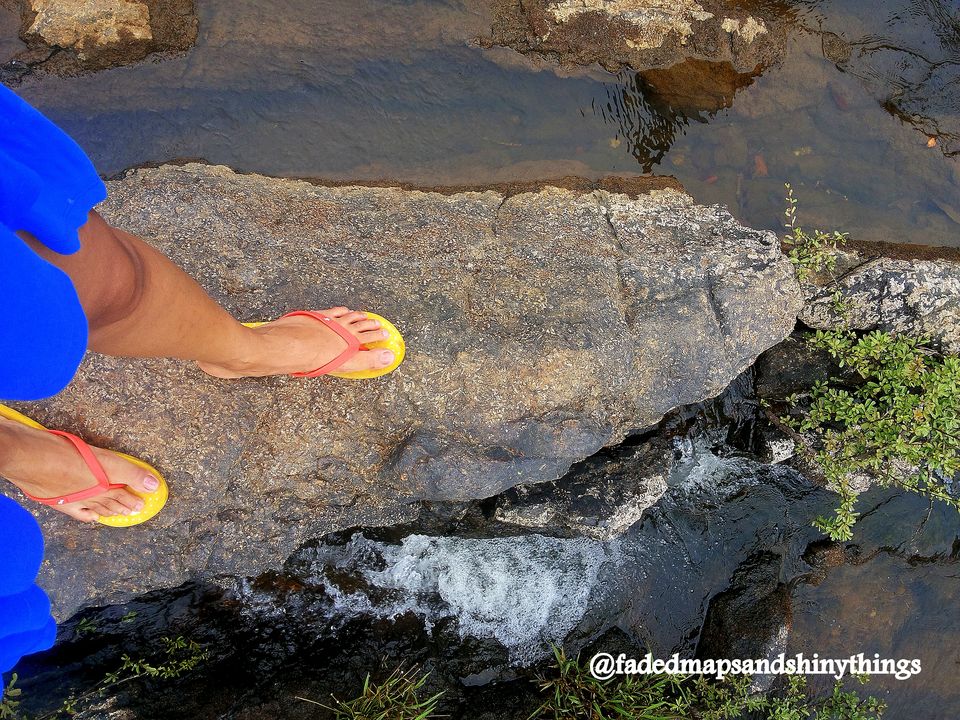 As a true blue traveler, everything about travel excites me, beginning at the very moment, the words "Let's go" are uttered.
On a particular Tuesday afternoon, a couple of friends and I sat, eating lunch trying to PLAN out the day ahead by catching up on the matinee show of a particular movie followed by party at HOME. Little did we know, that luck and coincidence were lurking just around the corner, for us to discover that all of us had two consecutive off days from work (which is a rarity in our world), the NEXT day being the first of the off days. And this is how, an otherwise glum, Tuesday afternoon became one of my most memorable Tuesdays ever!
Bless the friend, who let out the words "Let's Go" and the ones who COMPLETED the statement with, "on a roadtripppp!!". Since all of us had the next two days off, no one was required to be convinced. Neither were phone calls needed to be made to friends who might have been interested. We were all in at once!  All we needed was a destination.
The rest of the afternoon,was spent surfing through travel websites available on the internet that talked about various weekend getaways near Bengaluru. After considering a few, we narrowed, finally,on Chikmagalur, a weekend getaway near Bengaluru, for more reasons than one – it was suggested to us by someone known, who is an ardent traveler herself (and not just the destination, she also suggested a cozy homestay that she stayed at during her visit there); 300 odd kilometers of a drive did not seem too far-fetched or threatening and the idea of spending the night at a homestay, packed in the bounty embrace of nature seemed extremely, extremely appealing. It also helped that neither of us had stayed at a homestay ever! Photographs and reviews posted by fellow travelers, not to mention the 'attractive offers' made available to us by http://www.goibibo.com helped us in choosing Shanthi Kunnj homestay as our preferred accommodation for our weekend-in-the-middle-of-the-week getaway.
[ Traveler Tip : Though most accommodations have their own websites, it's a great idea to scan through travel websites and read reviews about the place that you have in mind. These websites also offer some great discounts, specials deals and offers and every 1000 rupees (or even 500) saved on an otherwise tight budget trip could make a universe of a difference! ]
[Another Tip : Something that I, always like to do, is call up the phone lines of the shortlisted accommodations to CONFIRM all the claims that their websites make and to form my own opinion, separate from the ones of others, about these places]
The morning after, our alarms rang at 4 A.M. and we sprang out of bed, excitement running through every nerve and tendon. I'm not generally a morning person, most of us aren't, but on this particular morning, music STARTED blaring from our speakers at 4:05 A.M, while we packed up a few essentials for the road trip. Annnnnnd, we hit the roads for our way out of the city at 5 A.M.!
[Traveler Tip : Making such journeys early in the morning help beat office hour traffic and the mighty overhead sun at noon. Also, if you are a fan of watching the sun rise (or set), here's your chance to do that without having to worry about getting LATE for work/sending kids to schools/preparing breakfast etc]
We made way to our destination via NH 48 (renumbered as NH 75 now) also known as the Mangalore-Bangalore Highway. While everyone except the DRIVER and shotgun slept in the backseat, I, sat counting the nerves in my body that I just couldn't stop feeling!
[Traveler Tip : The MORE the merrier and lesser the cost of fuel! ;) ]
On REACHING our first pit stop (and the only stop that we made during the drive)– a small dhaba on the highway, we silenced the mice running helter- skelter in our stomachs. 8 A.M. : sitting on plastic chairs on the sidewalk of a National Highway, waiting for breakfast,does not HAPPEN everyday.  Anda bhurji, omelette, maggi and chai followed. Things movies are made of! (BACK to reality – refuelled our stash of chips and water for the rest of the journey)
The drive to Chikmagalur was scenic and comfortable barring a small rough patch that lasted only a few kilometeres, closer to Chikmagalur ( not complaining because our friends DJ game, like always, was very strong). The real adventure began when we hit Chikmagalur and crossed a few dozen coffee estates, resorts and homestays but Shanthi Kunnj was nowhere to be found!  Our efforts of asking the locals for directions failed too because of language barrier. To our great luck, we chanced UPON someone who could speak and understand English. We drove for atleast 10 kilometers, straight ahead, no turns, all our INDIVIDUAL attentions on the road for any sign of our weekend abode and finally spotted a tiny, almost inconspicuous wooden board hanging on one of the bamboo sticks that bordered the plantation that the road was lined by. A precarious and challenging,3 km of a drive posed ahead of us with the RETURN of the tiny wooden signages, a handful of them this time, guided us to our destination. (also leading to a string of jokes being cracked among us, all having to do something with 'in-the-middle-of nowhere').
And there,320 kilometeres and 5 and half hours later, right in the middle of nowhere was this marvellous homestay nestled in the cozy embrace of vanilla, black pepper, caradomand banana (amogst others) plantations of the Holy Cross Estate. The homestay came COMPLETE with a huge parking space for visitors to park their vehicles and the reception, with its cozy wooden furniture and decor,looked more than welcoming!  (In CASE you are wondering, an independent rest house is also provided for chauffers with all meals at a small extra cost along with basic car wash facilities. You're WELCOME!)
We were RECEIVED by a humble young lady, who was kind enough to show us around the estate and let us choose one of the many cottages (all created entirely out of locally grown timber – find out more about them on www.shanthikunnj.com ). We found our very own cabin in the woods in the Log House constructed entirely out of timber (even the interiors) that had a view of the Bhadra river flowing by.
Here's a quick FACT about homestays – These places are BOOKED on a per person cost and not on the basis of accommodation/rooms/cottages chosen. That's because the per person cost includes Lunch, Evening Tea/Coffee and Snacks, Dinner (a bonfire followed by dinner), Breakfast and the stay, ofcourse. All meals, SERVED like a buffet and at a common dining area,have a variety of local preparations of vegetables, curries and breads to chose from, made completely home-style and served at a common dining area. That leaves you with choosing any NUMBER of rooms/cottages at thehomestay – each with a television, filtered drinking water and 24-hours hot water in the bathrooms. The rooms (and bathrooms) are clean and well kept (just like any other star hotel) but there's no room service,which is the beauty of the homestay!
Every meal that we had at the homestay, was accompanied by conversations due to the lack of network connectivity which turned out to be a blessing in disguise and lead us to revive the age old game of Dumb Charades that went on the entire night! (If you have Airtel/Reliance/BSNL mobile phone service providers, do not expect to enjoy the peace and quiet that the homestay offers)
This place may not look like one of your quintessential exotic holiday locations but the entire idea of taking a holiday like this brought me an immense amount of happiness, more than any vacation to Goa (And, I love Goa) would have given to me.
I, personally,took back with me the importance of detaching from the virtual world inorder to connect with the physical world around you, a refreshed memory of the childhood game of Dumb Charades and huge amounts of appreciation for places like these and people who make efforts to preserve the beautiful flora and fauna that we are blessed with.
I, highly recommend this place to nature lovers, people looking for an offbeat travel experience and every one else , even if you aren't a nature lover because you shall be turned! Just carry with you a good book to read, lounge out in the verandah and read on if you are in a mood to just relax OR book one of these below mentioned excursions/recreational activities, if you are looking for an adventurous holiday.
Shanthi Kunnj homestay also offers recreational activities such as Water Kayaking (only during season- November to May end), still water kayaking(for kids and families),Bhadra Reserve Forest Trekking(with the assistance of a government official) andSwimming (in the Bhadra river with the assistance of a life guard) and coracle ride at an extra cost!
And, if you are a nature enthusiast, you can also plan an excursion to Muthodi Forest Reserve/Wild Life Sanctuary, Kigga Falls, Kemmangundi etc with them (definitely on my check list for my next visit there)
I should be back much sooner, with another one of my travel experiences. Until then,I shall leave you to relish this  travel quote.
"Traveling : it leaves you speechless, then turns you into a storyteller" – Ibn Batuta