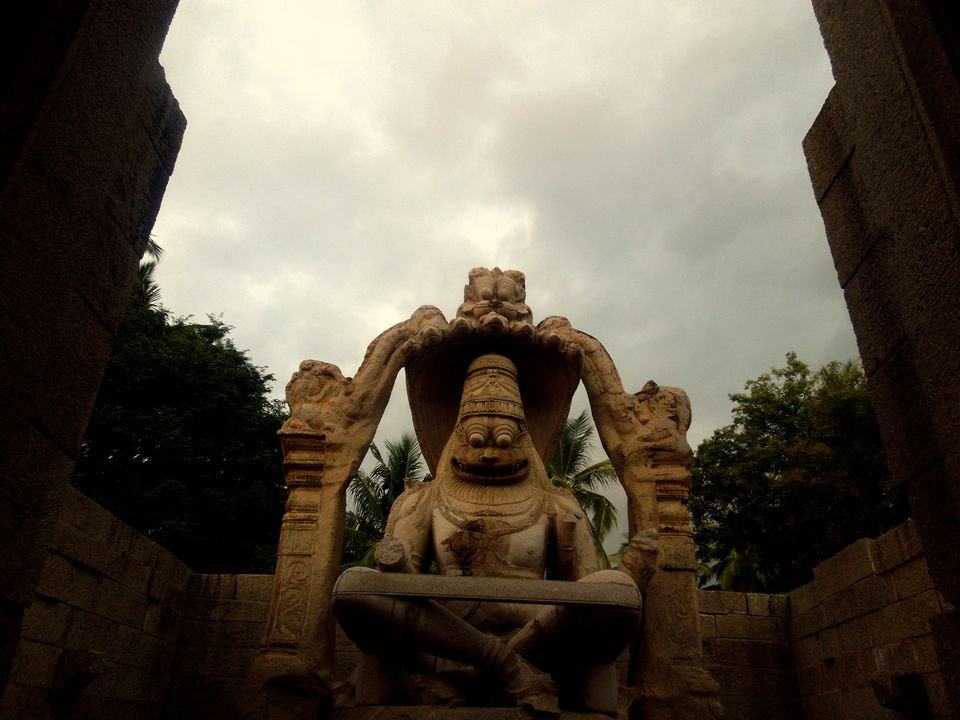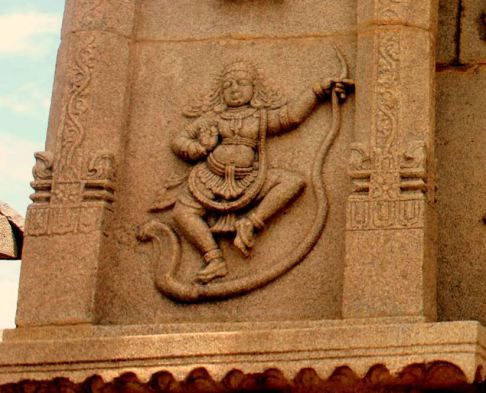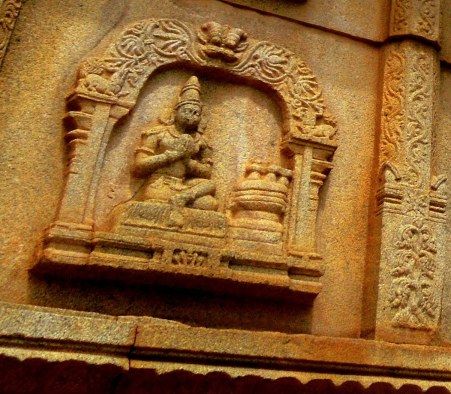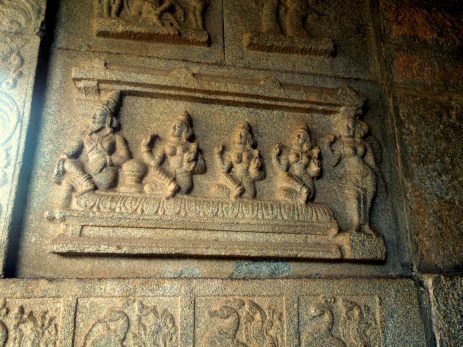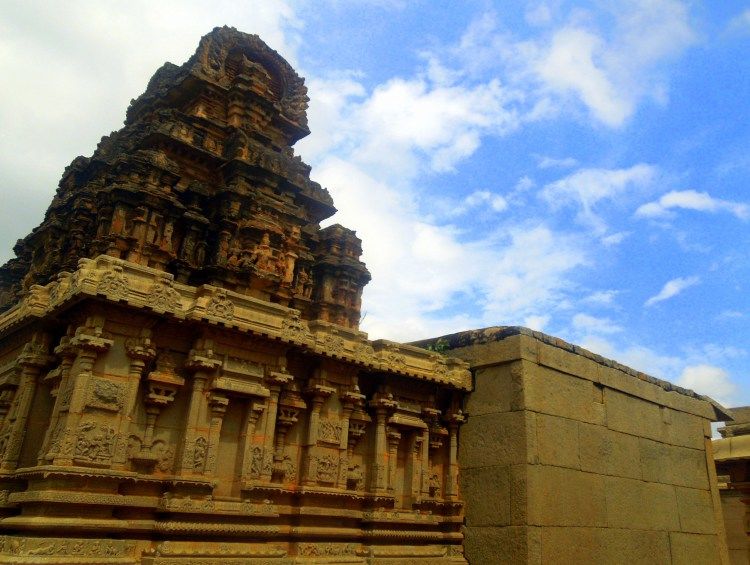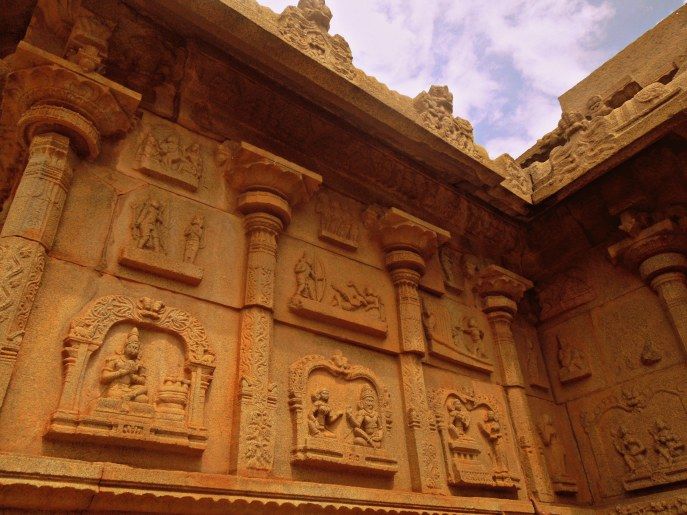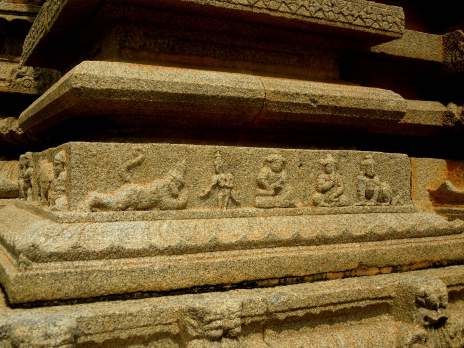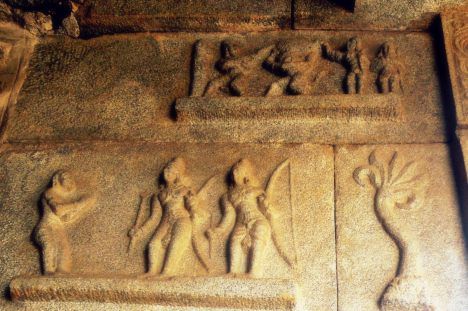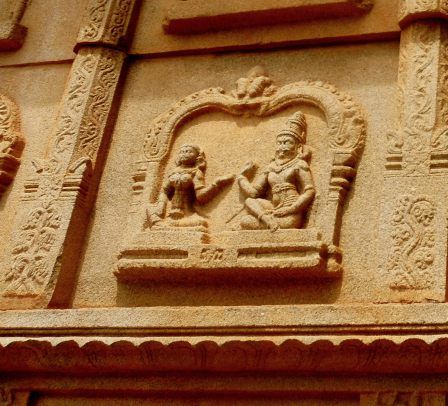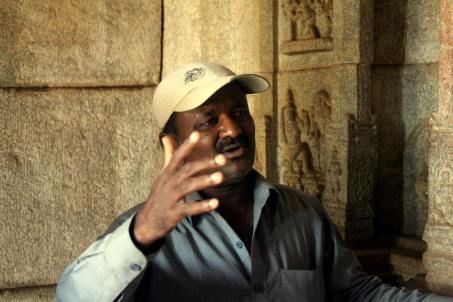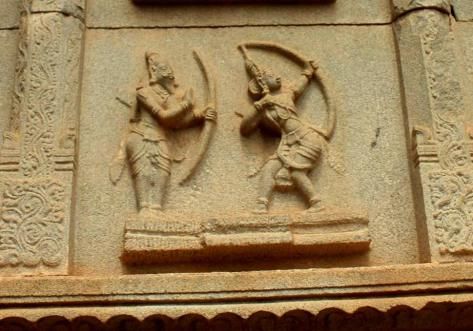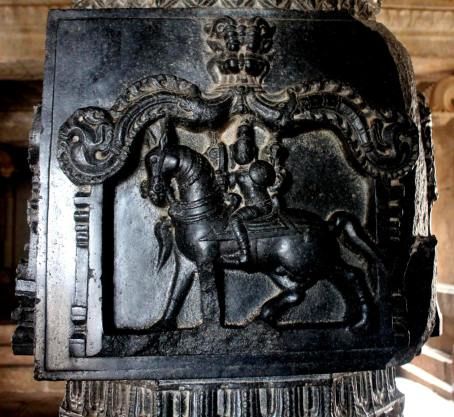 Although my parents would have preferred me sulking at home, I convinced them that Hampi was a better idea, a respite from the bustling fireworks that overwhelm Mumbai during Diwali.
Why holiday in Hampi?
Vijaynagara Empire's erstwhile capital is the site of modern-day Hampi; something that you will learn on Wikipedia.
The ruins of Hampi have the status of UNESCO World Heritage Site – something that we all know by now. (Thanks to the endless blogs on 'places to see in India before you die' and the likes.)
However, these info-sites won't giveaway the beautiful stories carved in stones hidden under the sheath of dust.
My new-found quest for history, heritage and architecture drew me towards Hampi and what took my attention was the intricately carved sculptures from Ramayana at the Hazara Rama Temple.
Introduction to Hazara Rama Temple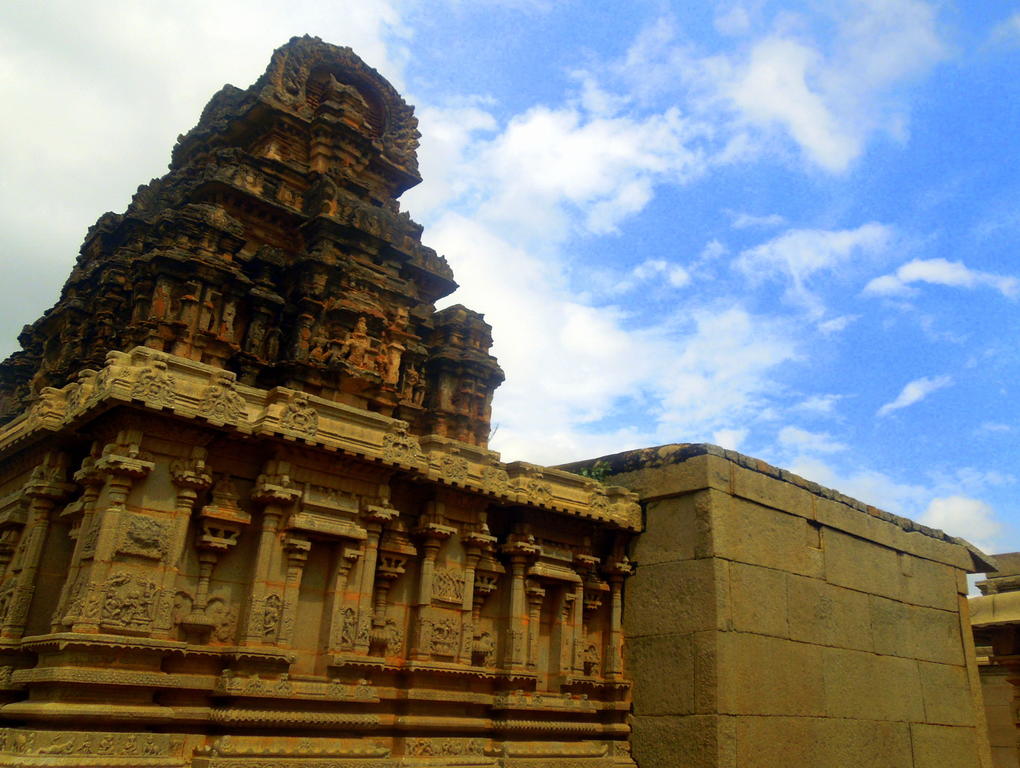 Hazara Rama Temple lies in the heart of Royal Centre which was the citadel of Vijaynagara capital. In the ancient times, it inhabited several courtly and military structures like Royal Enclosure, Zenana Enclosure, Elephant Stable (mahout), Guards' Quarters among many others. Ruins of these age-old constructions still exist.
On entering the temple, manifold depictions put my knowledge of Ramayana to the test. Without a guide my visit would have been meaningless. The friezes (a broad horizontal band of sculpted structures) run across a 3-tier series on the outer walls of the temple. Owing to legion of bas-reliefs (low depth sculptures) from the great epic of Ramayana, the temple became popularly known as Hazara Rama (Thousand Rama).
Hampi trip itinerary
Day 1: Swimming and coracle ride in Lake Sanapur, sunset view from Anjanadri hill.
Day 2: Virupaksha Temple, Kotilingeshwara Temple, Achyutaraya Temple, Vitthala Temple, King's Balance.
Day 3: Hemkuta Hill, Queen's Bath, Royal Enclosure, Hazara Rama Temple, Zenana Enclosure (Lotus Mahal et al), Elephant's Stable, Guards' Quarters, Underground Shiva Temple (Prasanna Virupaksha Temple), Lakshmi Narasimha Temple, Badaviling Temple.
Day 4: Hike to Matanga Hill, Krishna Temple, Krishna Bazaar, Pushkarani (stepwell), Sasivekalu Ganesh
Recommended places to eat in Hampi
Gowri Restaurant: Chicken Masala
Ravi Teja Guest Restaurant: Chicken Momos, Ginger Lemon Honey (with or without tea)
Mango Tree: Stuffed Parathas, South Indian Thali
Shanbhag International, Hospet or Hosapete: Set Dosa (Word!) You can grab a quick bite here when you take a stopover at Hospet. (Very close to Hospet Junction Railway Station and Hospet Bus Stand.)
How to reach Hampi
From Mumbai, VRL Travels and Meenakshi Travels run buses to Hospet. There are regular buses from Bangalore, Mysore, Goa and Gokarna to Hospet as well. You can book your tickets at www.redbus.in. From Hospet, you will find number of autos and buses that will take you to Hampi. Distance from Hospet to Hampi is about 14 km.
Various trains connect Hampi from Bangalore, Mysore, Goa, Ajmer and Howrah Junction. Book your train tickets to Hospet from your nearest railway station, by simply logging on to www.irctc.co.in. Trains are the cheapest and easiest mode of transport.
No major airports connect Hampi. The nearest airport is the Hubli Airport (155 km). Therefore, you would additionally need 2-3 hours to reach Hospet alone. No direct buses are available from Hubli to Hospet, so you will have to rent a cab or take a train.
Where to stay in Hampi
If you plan to explore Hampi, you should look for accommodation at Hampi itself and not Hospet. Travelling daily to Hampi from Hospet will increase your cost and you will end up wasting a lot of time. I looked for a guesthouse at the other side of the river – Virpapur Gaddi (VG) as it is has fewer tourists and is perfect to enjoy solitude. I stayed at Bobby Guest House Restaurant. The rooms are basic, non-air-conditioned, but clean. Hot water is available. Managers are very cordial and co-operative.
Trip budget
Mumbai-Hospet-Mumbai : A/C Semi Sleeper : Rs. 3,000
Stay at Bobby Guest House Restaurant : Rs. 800 (for one room on twin sharing basis) 
Miscellaneous : Food+Tonga+Moped+Shopping = Rs. 2,200
Walking : Rs. 0 + absolutely good for health!
Total expenditure : Rs. 6,000 
For more details, do drop me a message. I'd be happy to oblige.
Read the original post on A journey within myself through the stories of the world.