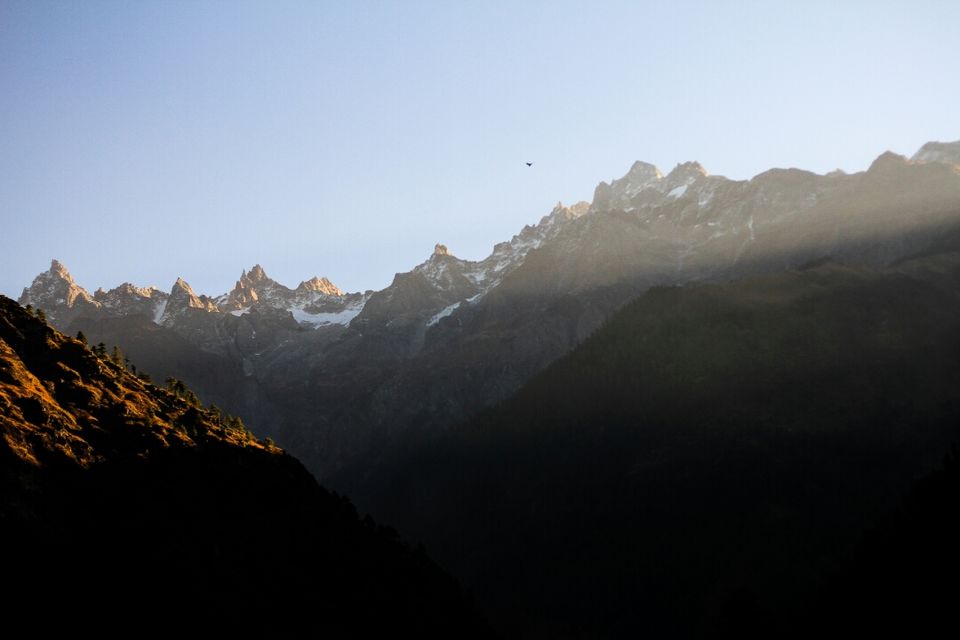 This trip was planned after I had a major fallout with my friends whom I thought would stay there with me forever (how teenagers call it - My BFFs). Never had I thought that our forever would be short lived. It became hard for me to face them everyday in office. Each day I felt a void in me and I wanted to run away to some far away place.
In order to calm my mind down, I asked my friends to plan a trip. Soon there was a WhatsApp group because planning a trip is incomplete without creating a WhatsApp group for it. After several suggestions in our group named "Chalo trip karte hai" (Let's go on a trip), we finally stopped at Kasol-Kheerganga.
October 22,2015 - October 23, 2015:
We boarded the ordinary HPRTC bus from Kashmere Gate ISBT till Bhunter at 8:30 PM. After 14 hours of that tiresome bus journey we reached Bhunter. I couldn't feel my legs below my waist. I thought that we have reached our destination but that was not the end, we had to take another bus from Bhunter to Kasol. That meant, another one hour journey.
*After one hour *
We reached our destination - KASOL (India's little Israel). We checked into our hotel. Freshened up and walked down to the market place. We explored the market and found this café named Evergreen Café. There I witnessed people of different color, caste and nationality bonding over a joint. It was such a calm and happy place, bustling with lot of youngsters. We ordered the non-veg Israeli platter and Jesus, that food was mind blowing. We ate gluttonously like we've never seen food before, at least not like the one's that was served here.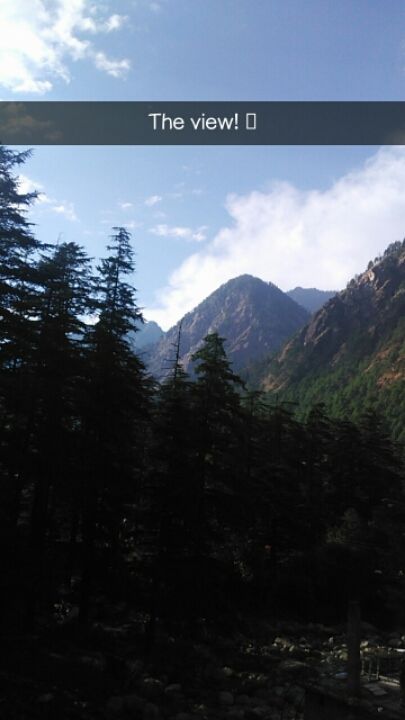 October 24, 2015:
On the second day, we had planned to go for
the Kheerganga Trek (12km). This was my first ever trek. Being the most lazy person, this trek was a challenge. We geared up with all our essentials and headed to Barshaini, the starting point of the trek. We warmed up a little before starting our journey on foot.
First 2-3km was not hard. After a while we entered to this view of lush green pines all around and I had my first encounter with the Himalayas. The view was breathtaking.
Though my legs were tired of climbing, but something about the place kept me going. I forgot why I took this trip in the first place. Looking at the mountains and the beautiful trail ahead, I introspected and accepted the fact that while you're growing up you will make some friends and lose some. You can't keep blaming yourself for whatever happens. You just need to close that chapter and start a new one. And here I was, making new friends in the laps of The Himalayas.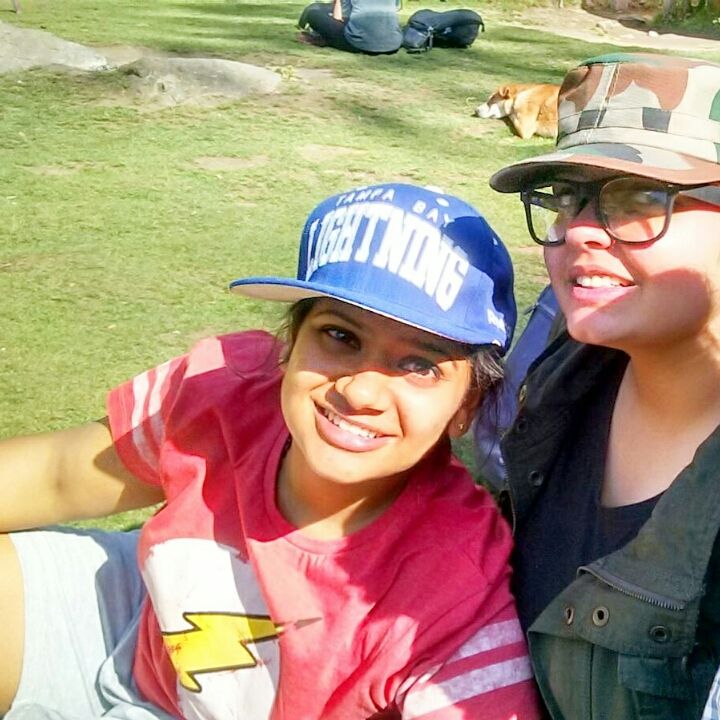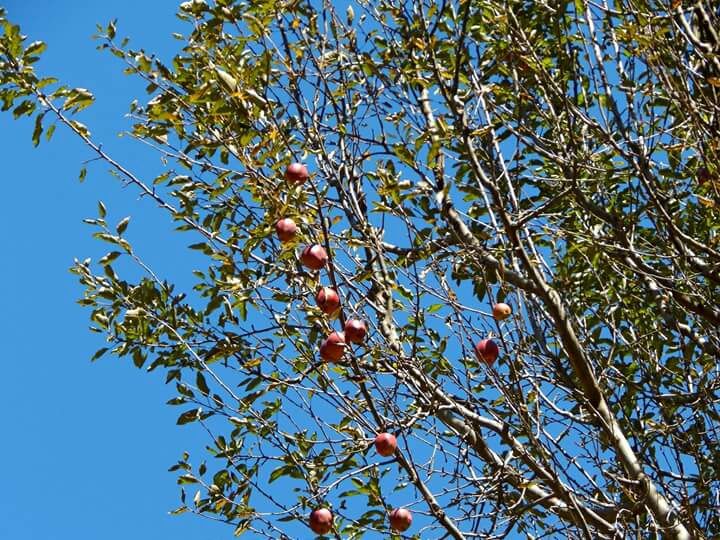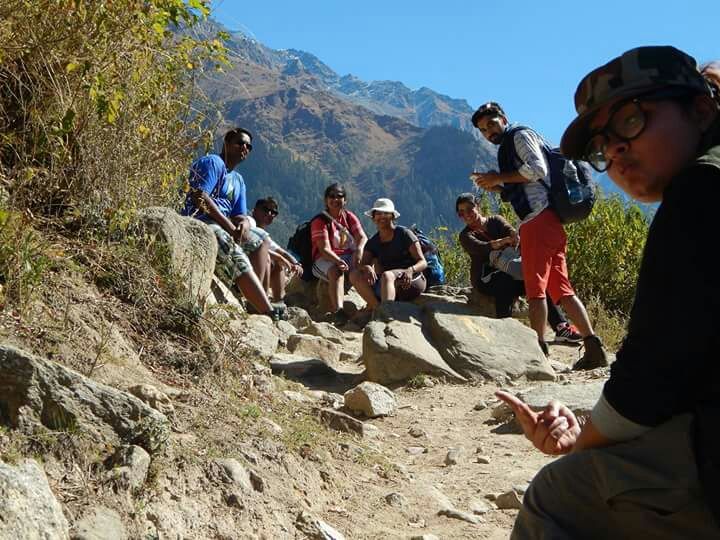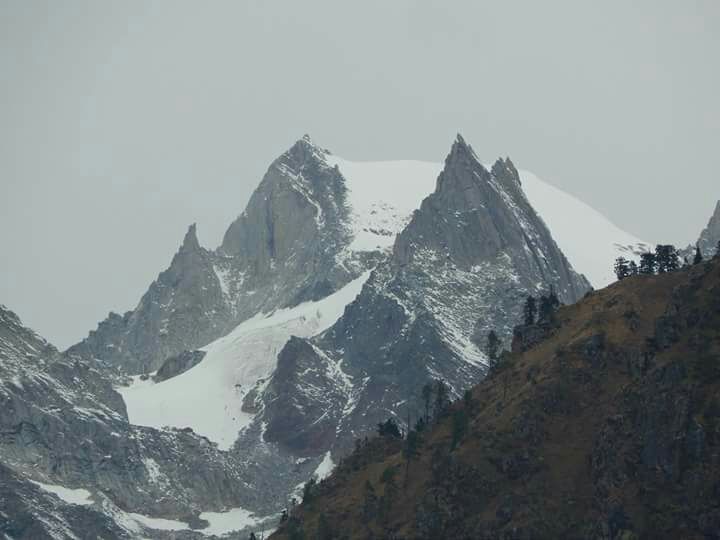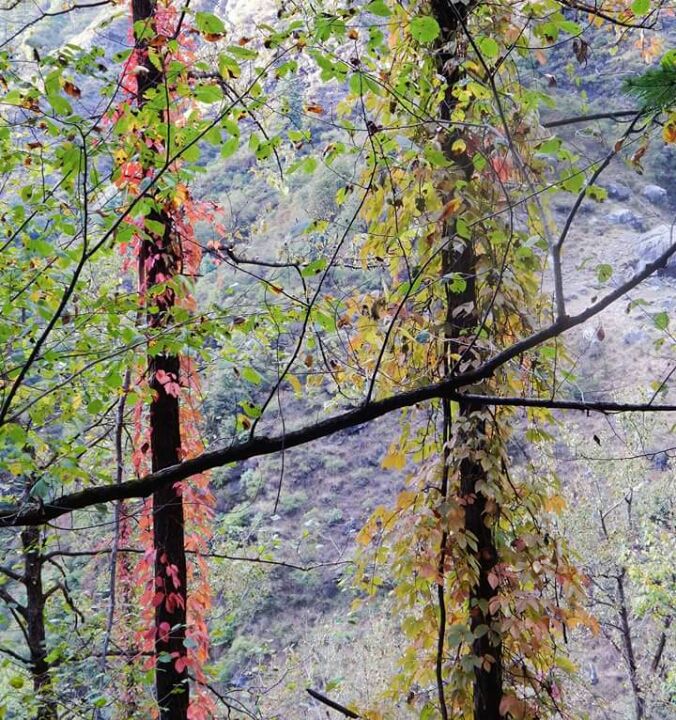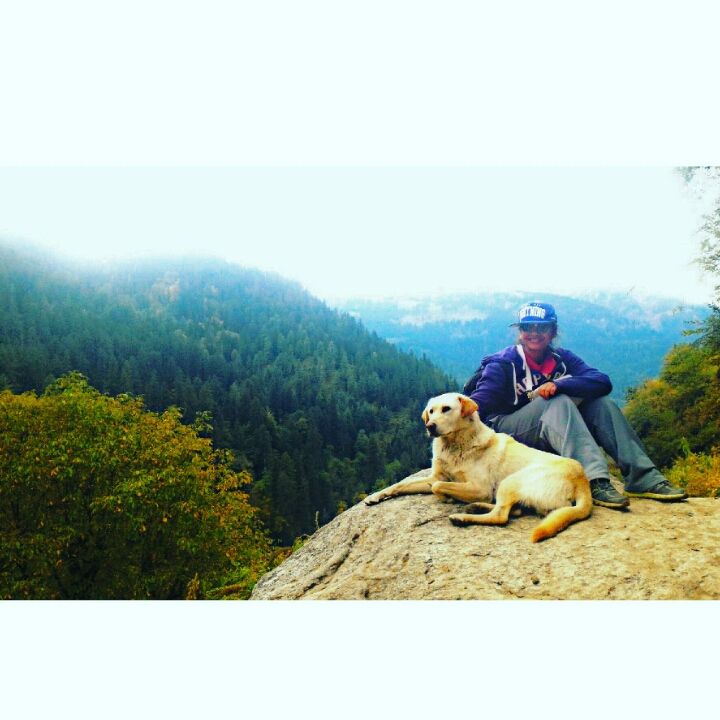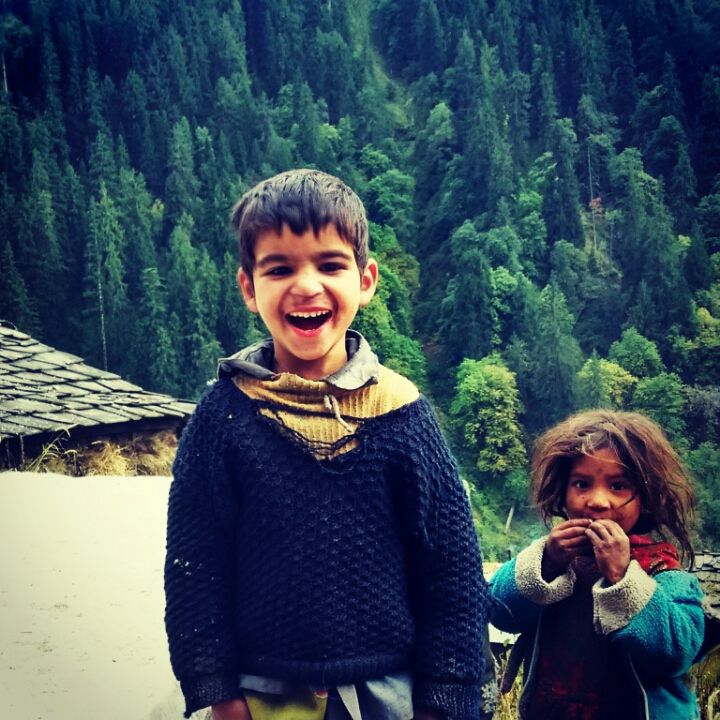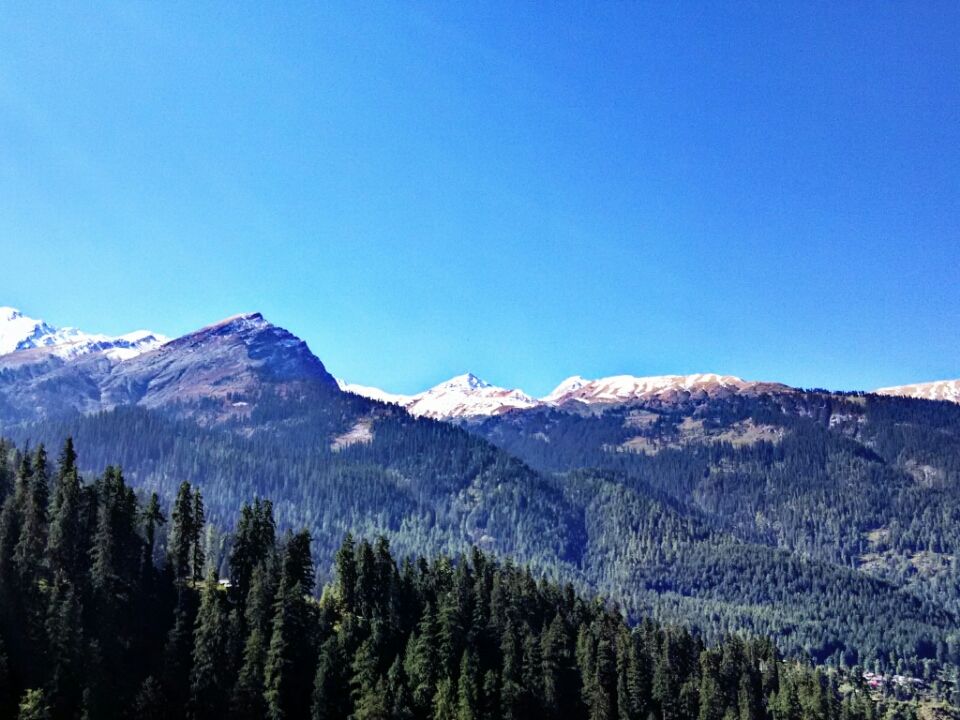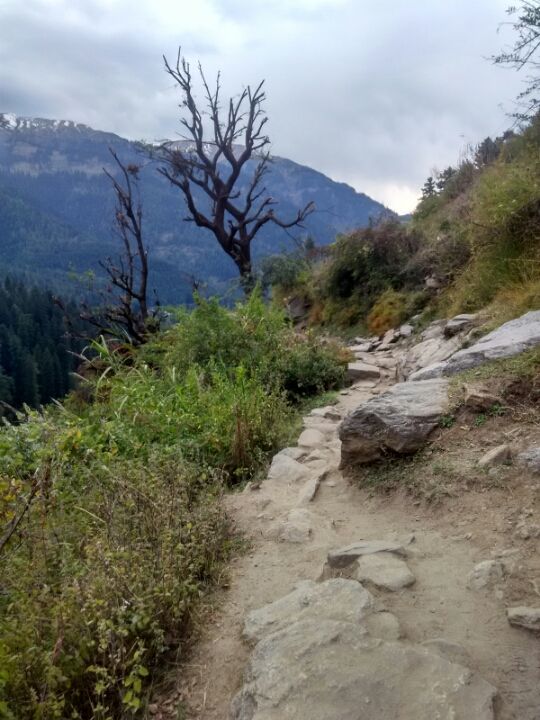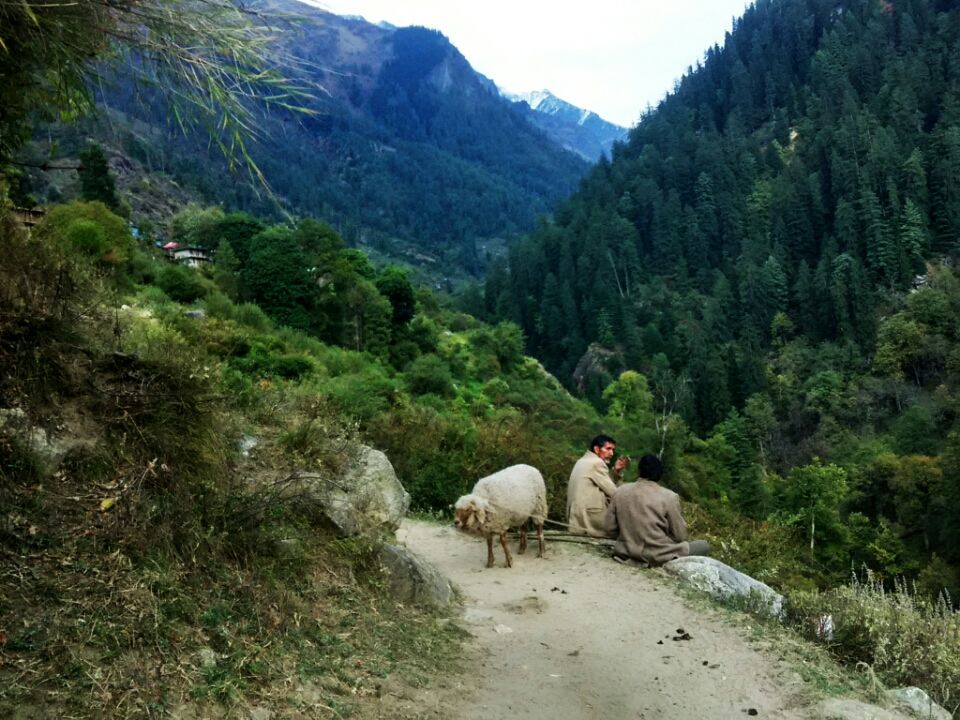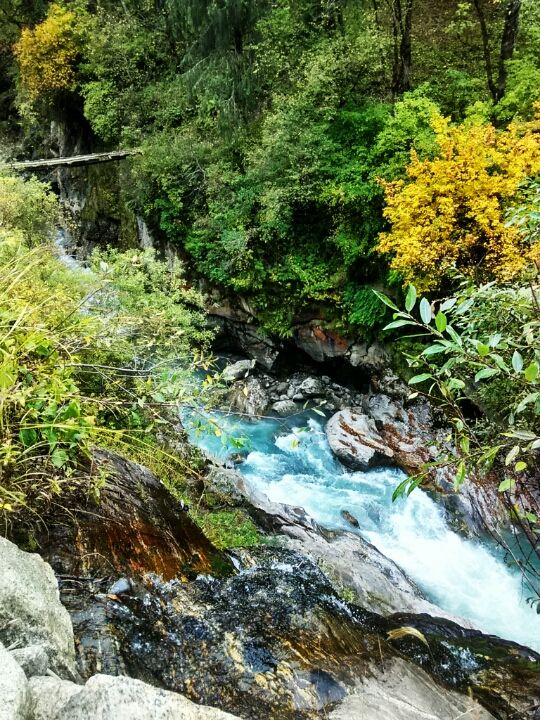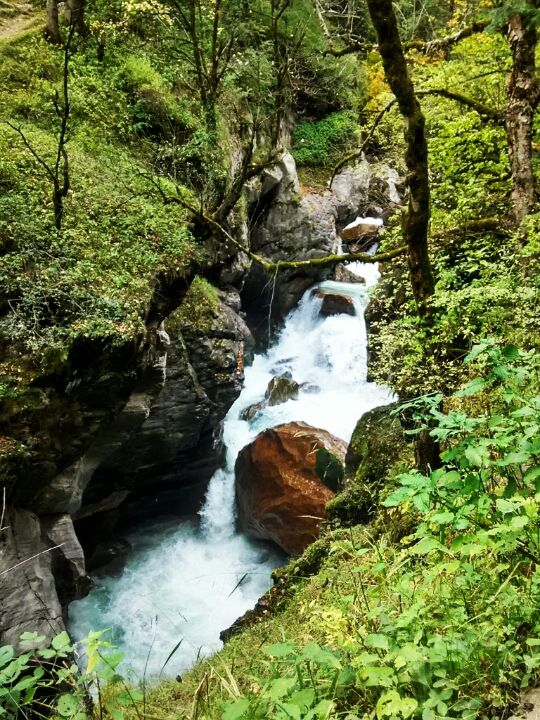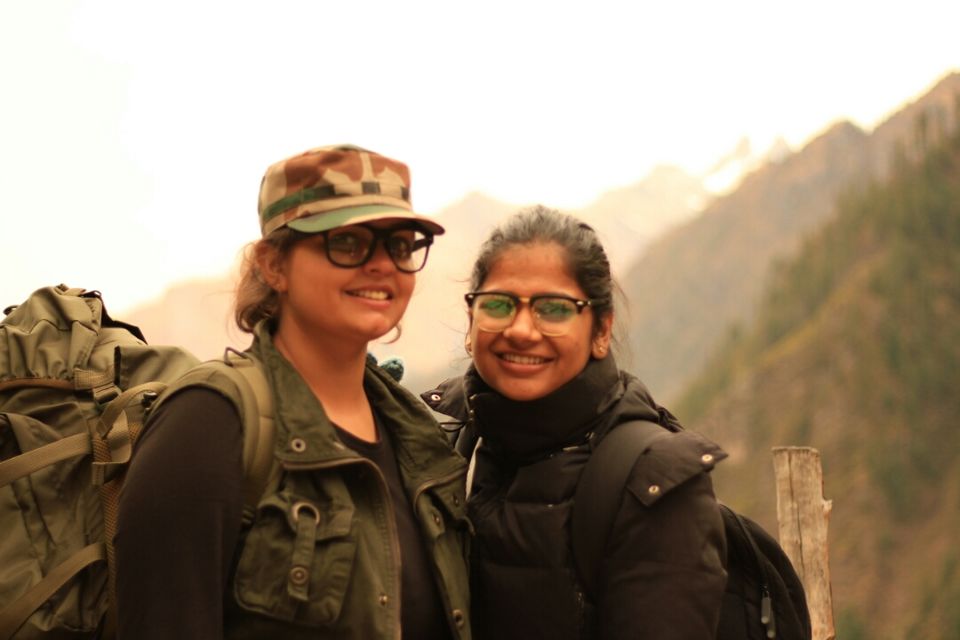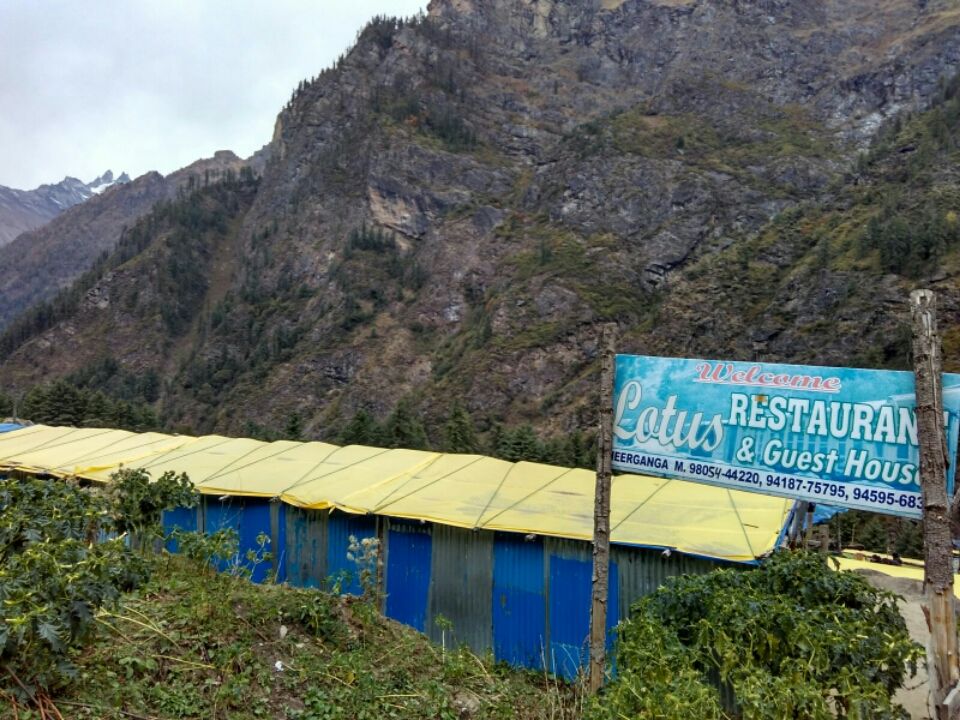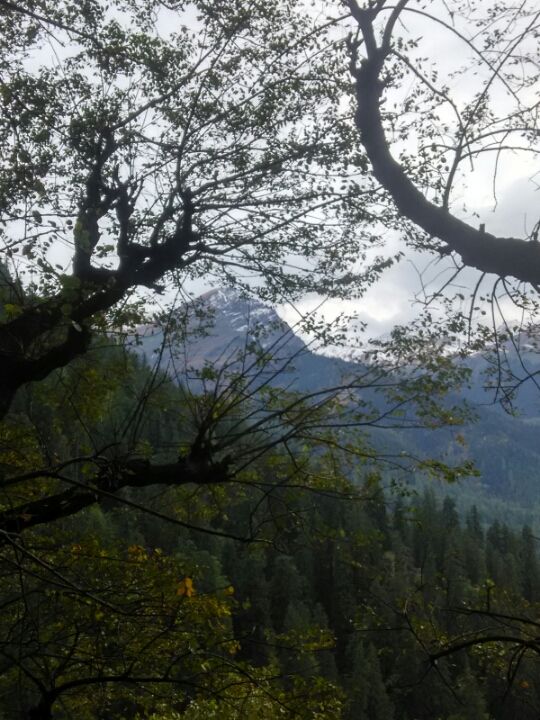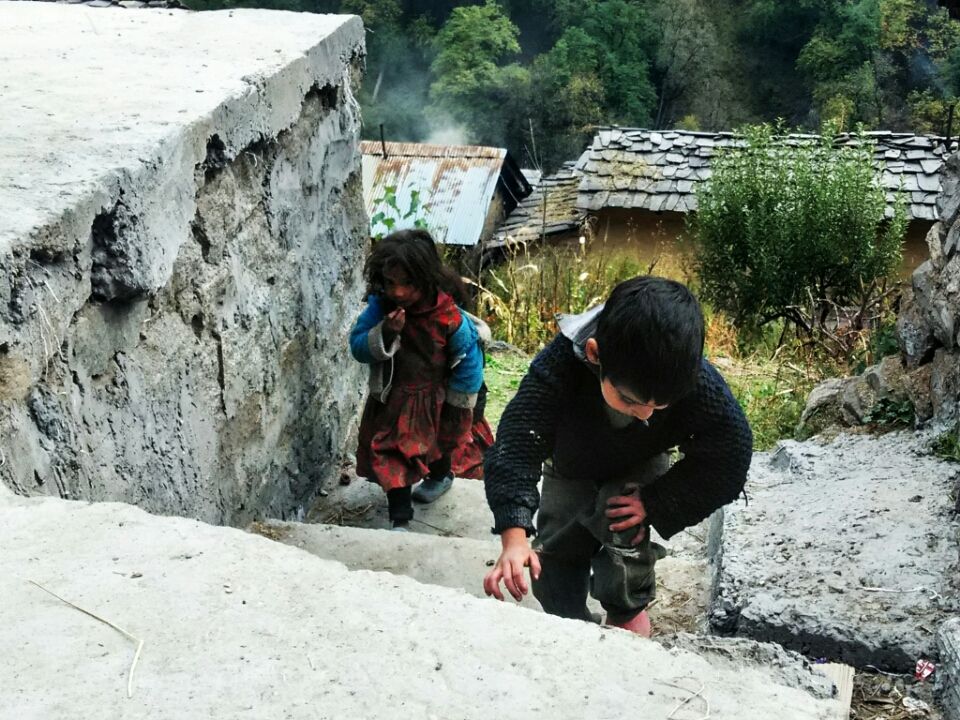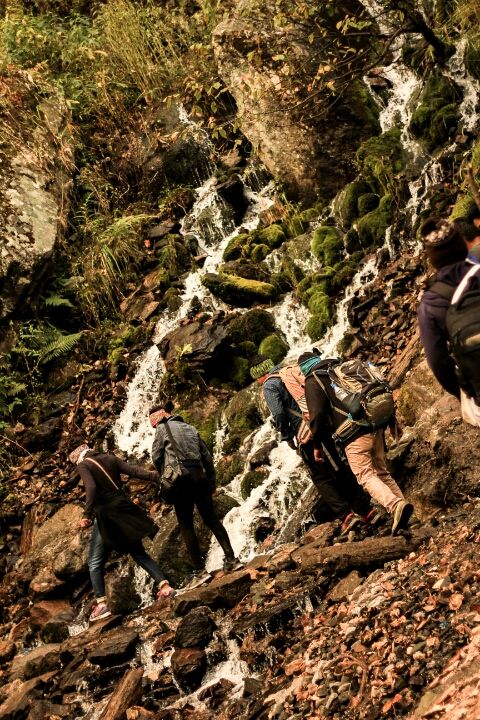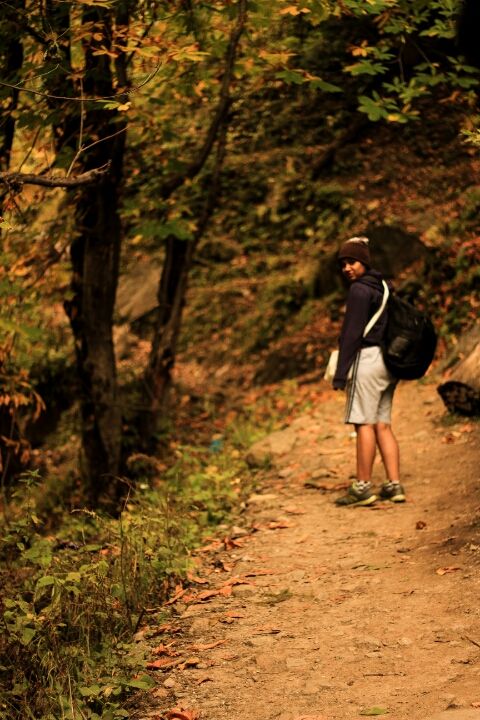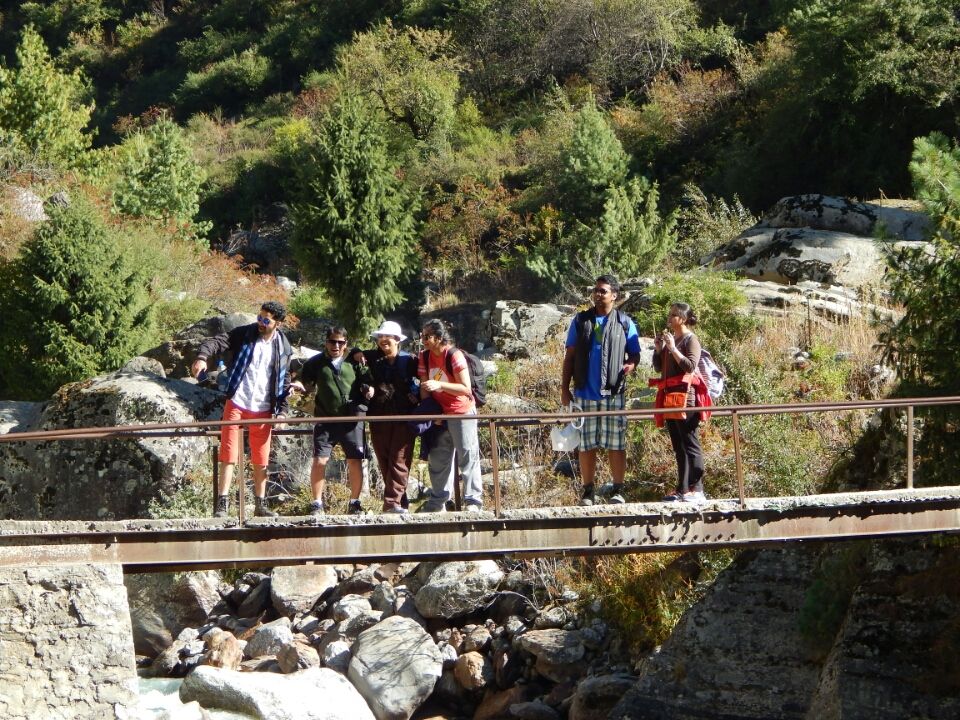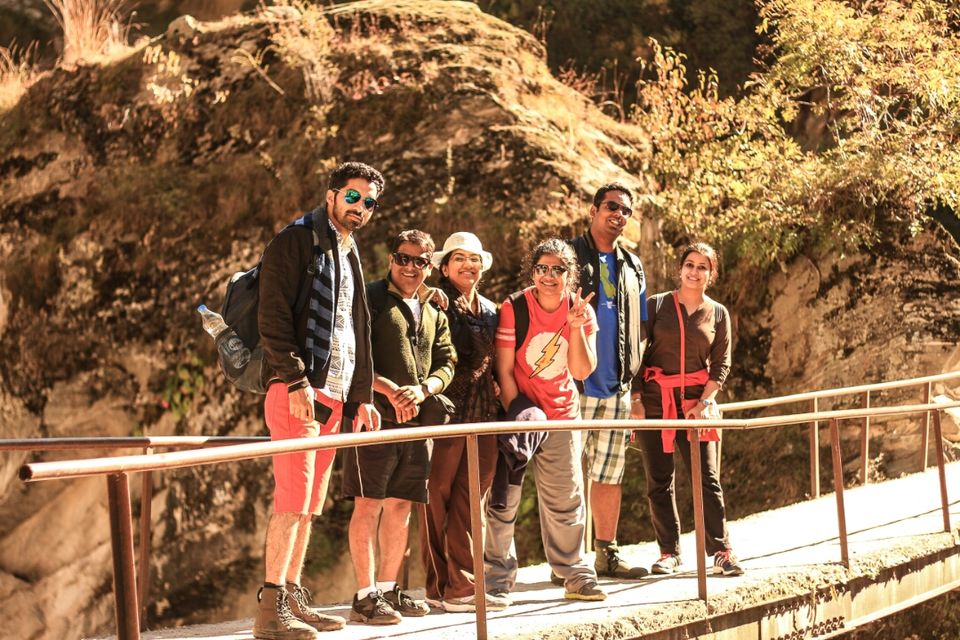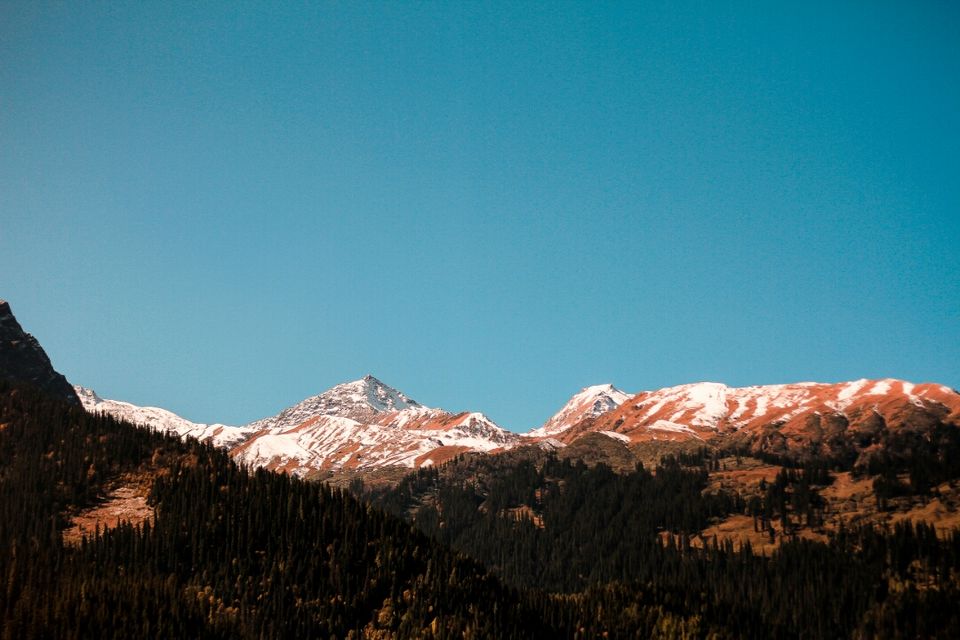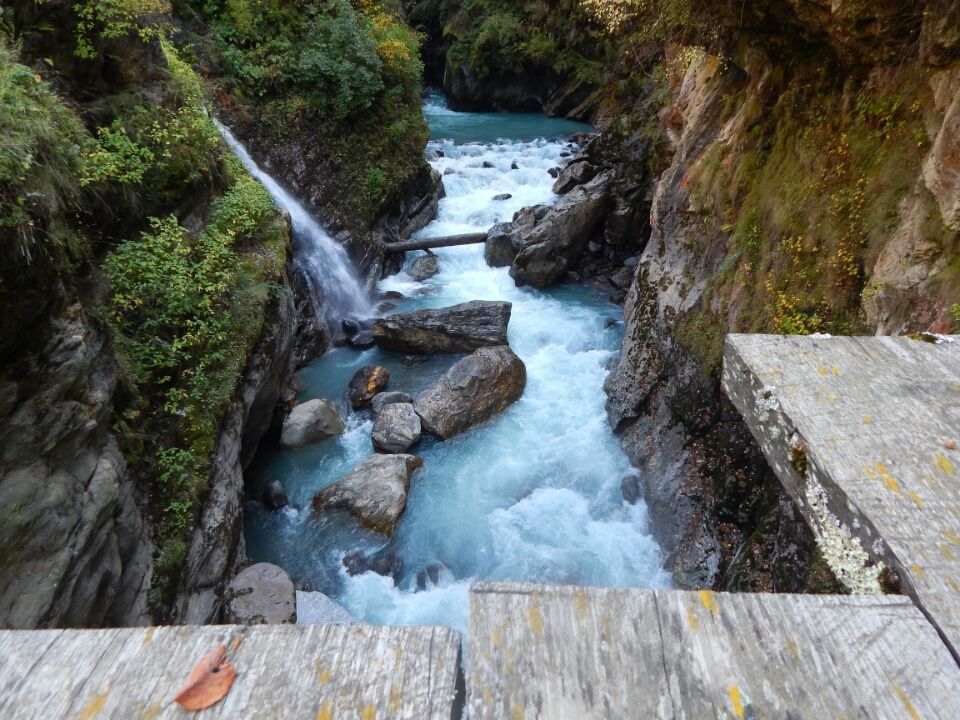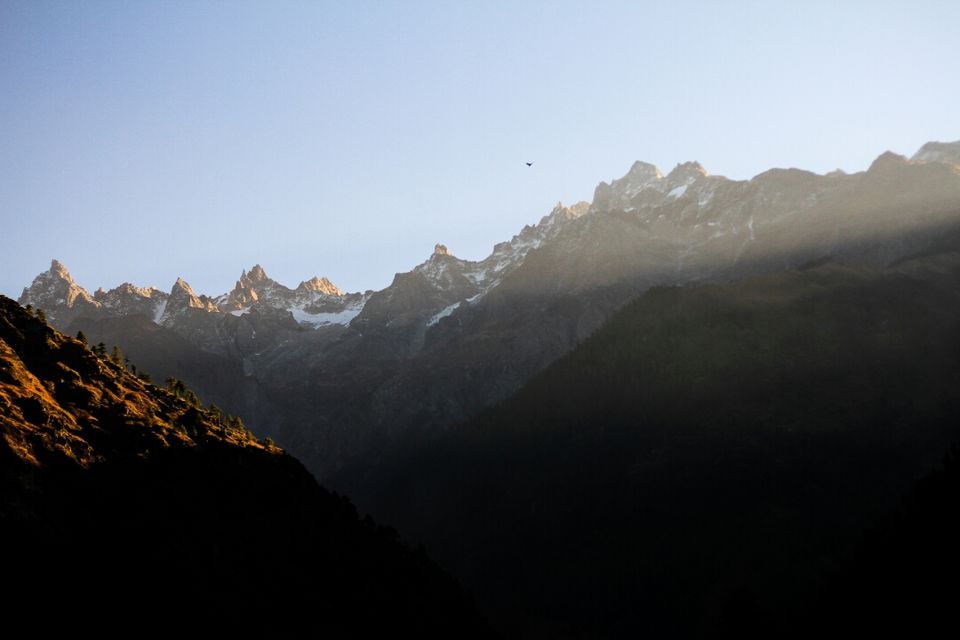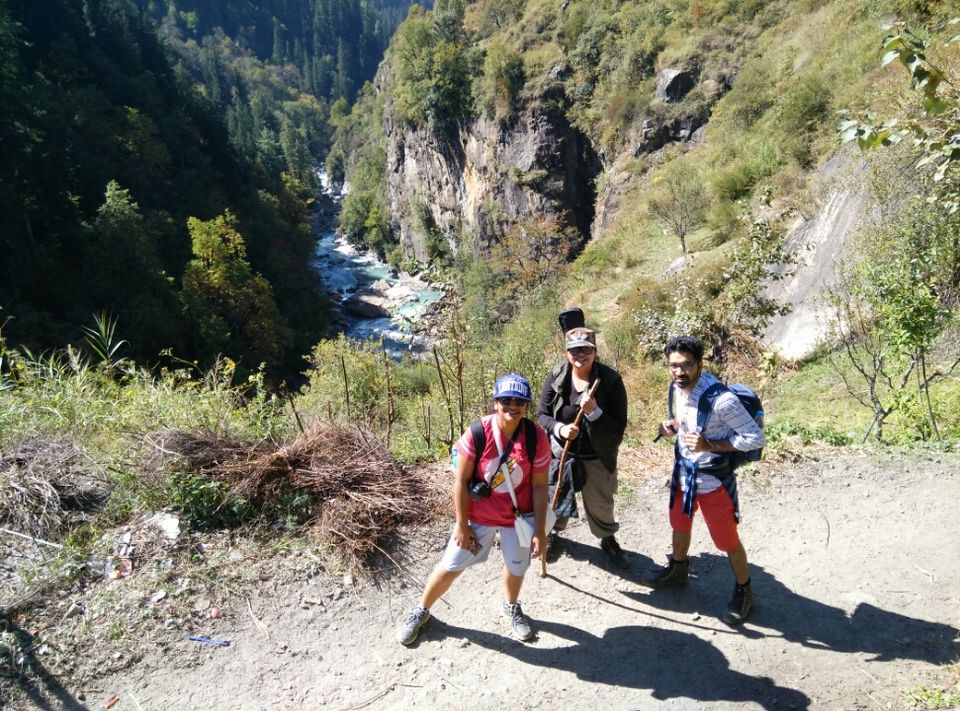 I was never an avid traveller but after my trip to this place, I became one. Most importantly, I fell in love with the mountains and myself too.