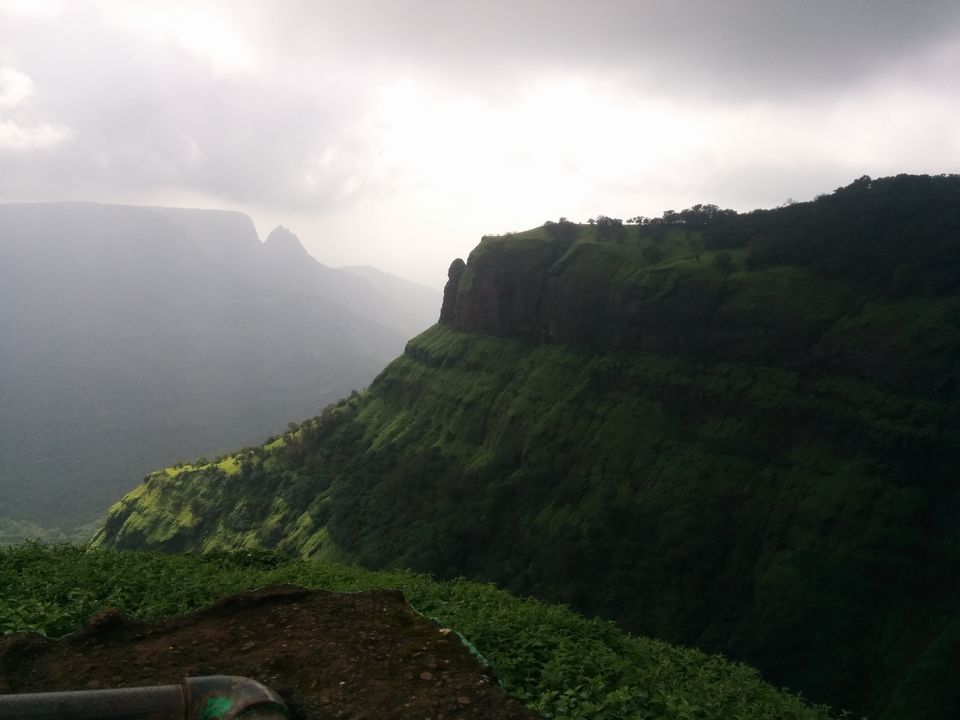 "Marathon!?!? Is it a place?" was the first reaction I had, when my friends told me that they have planned a trip to Matheran for my weekend trip to Pune. "I am really fascinated after seeing your Facebook check-ins and captivating pictures. Don't disappoint me" was my only concern (and warning:P) when they told me that it's one of its kind place, with no motor vehicles allowed in the vicinity. The last part really made me google it to find that it wasn't an exaggeration.
And to be frank, I was blown away, or rather got smitten by the beauty of Matheran.
I landed at my friends' place at Baner, Pune at 10pm on a Friday night, and inquired about the plan, just to put last minute checks. But, to my surprise, there was nothing as such to plan beside a self-driven car, which was already booked in advance. So, just after scoffing dinner, I hit the bed as we had to start early in the morning.
I woke up at 3.30am, after a little effort from my friends, and grabbed everything we could think of. A DSLR, a must for such trips, few power-banks for our hungry mobiles, one extra pair of jeans, so that we don't have to worry about going in the water, bags to carry the refreshments and little stuff, and sunglasses, just for some Facebook display pics. However, it took us another one hour to step inside our booked car, a Red XUV 500.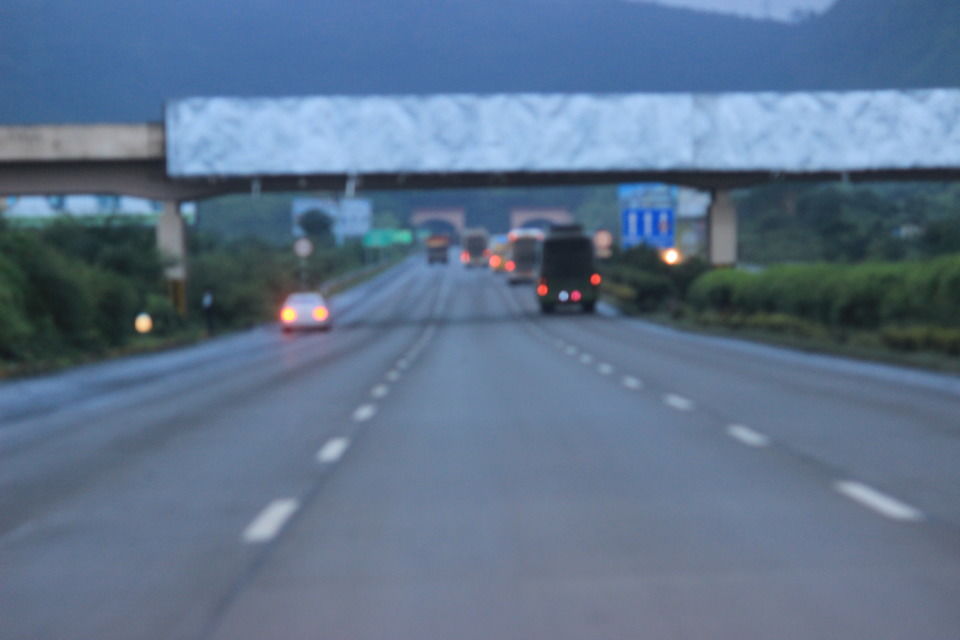 As soon as we started cruising on the Pune-Mumbai higway, I got nostalgic about my time in Pune. Clear roads, a blissful sky, a cold wind gasping through my open window was taking me back in time, and I was loving each and every moment of it until one of my friends interrupted me.
"So you googled about Marathon?" (*sly smile over his face)
"Yeah", I continued "Matheran is the smallest hill station in India, which falls under the Raigad district in Maharashtra at Karjat Tahsil. It's Asia's only automobile free hill station and an eco-sensitive region. You want more?"
"Hehe, enough for now. At-least now you are pronouncing it correct." (*everybody shared a laugh)
We continued on the Pune-Mumbai highway till the Khopoli exit before turning towards the old Poona-Bombay road, with a much needed break for breakfast at Lonawala. Oh Gosh! You know you are not in Delhi, when you are served Poha and Wada-Pau with Chai instead of Paranthas. But, it indeed was a perfect start for our weekend trip.
On the old Poona-Bombay road, we drove towards the Neral Railway station, and the view was just hypnotizing us to a peaceful state. And a little rain was just the icing on the cake. I mean, friends + long-drive + rain + picturesque view + cool breeze + DSLR, it can't get any better. (It actually did as we reached our destination)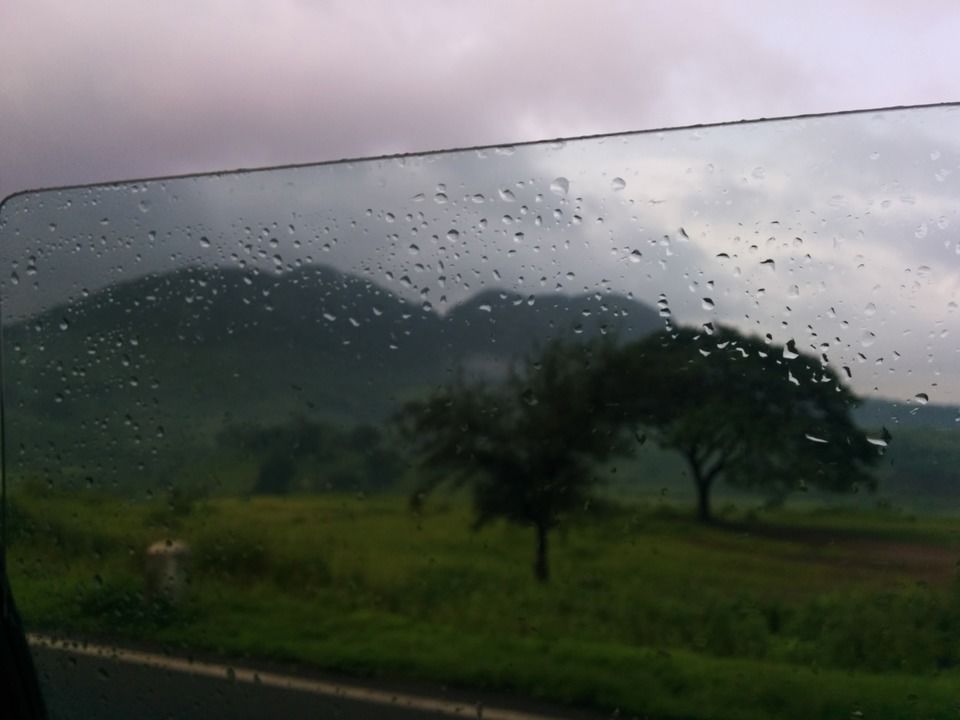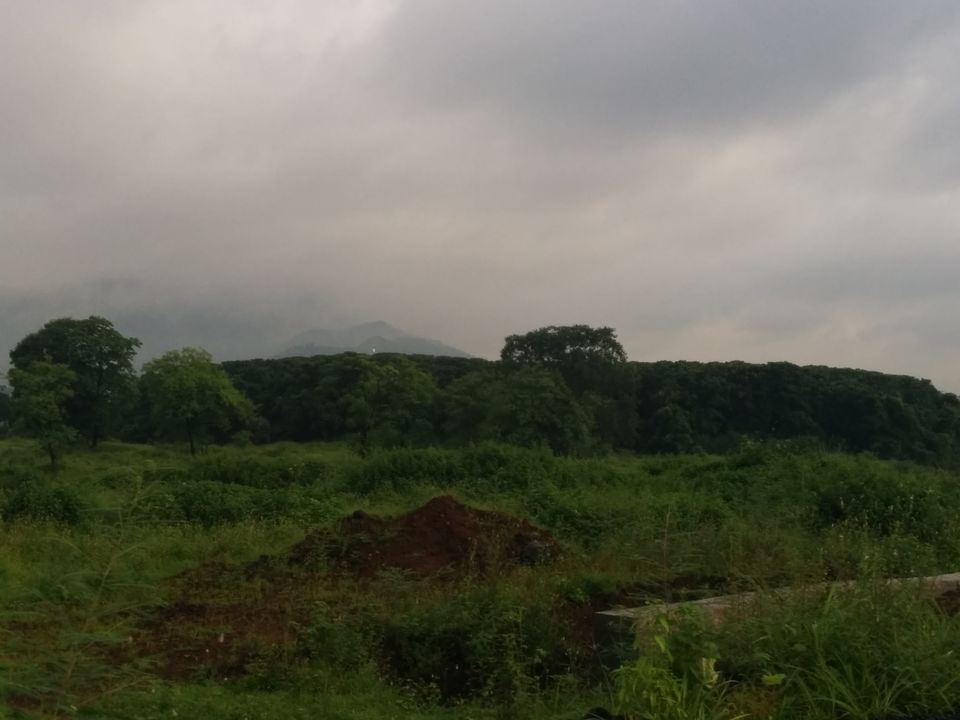 Taking a turn from the chowk (the sign boards will guide you), to Karjat railway line to Neral, we found that the toy train (Yes, our mini version of Hogwarts express) was not operational on that day. Shut the front door. But it was a blessing in disguise as we had to take the road to reach Dasturi, the highest point till which the vehicles are allowed. The ascent was captivating, and we did stop once a while, to be mesmerized by the majestic view and to capture some display pics beside the numerous small waterfalls, we found along the way. It took us 2.5 hours to reach Matheran from Baner. (Because we want to enjoy the journey as much as the destination, plus there was an upper limit on our booked car beyond which would have been penalized:P)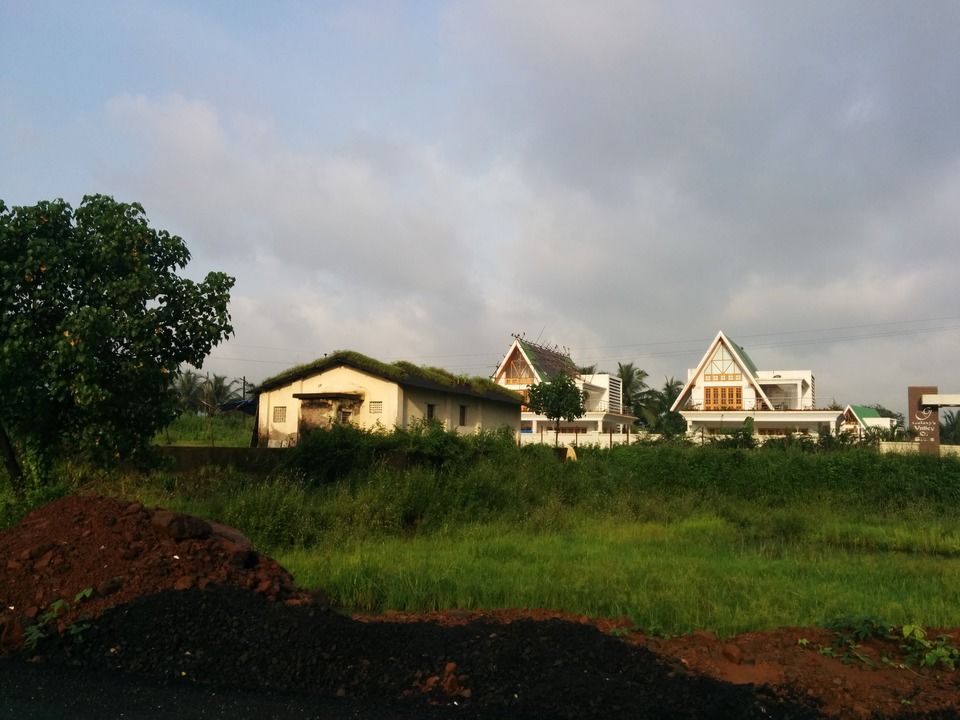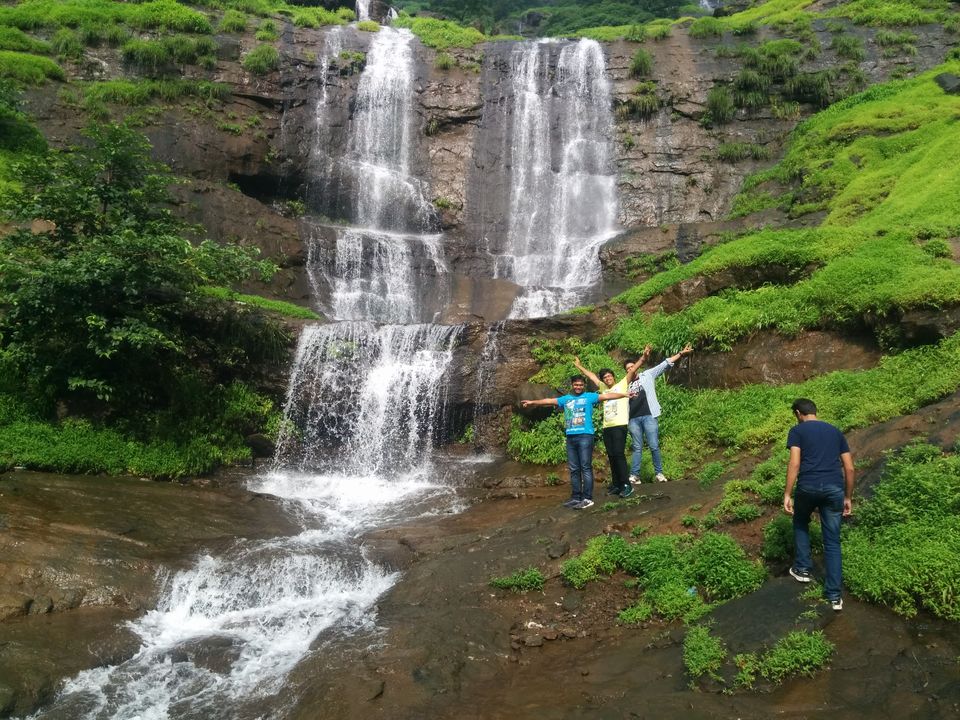 And, as soon as we parked our car, and looked at the view ahead, we were spell bound. Our excitement could be measured by the sound of our words (that cannot be termed here).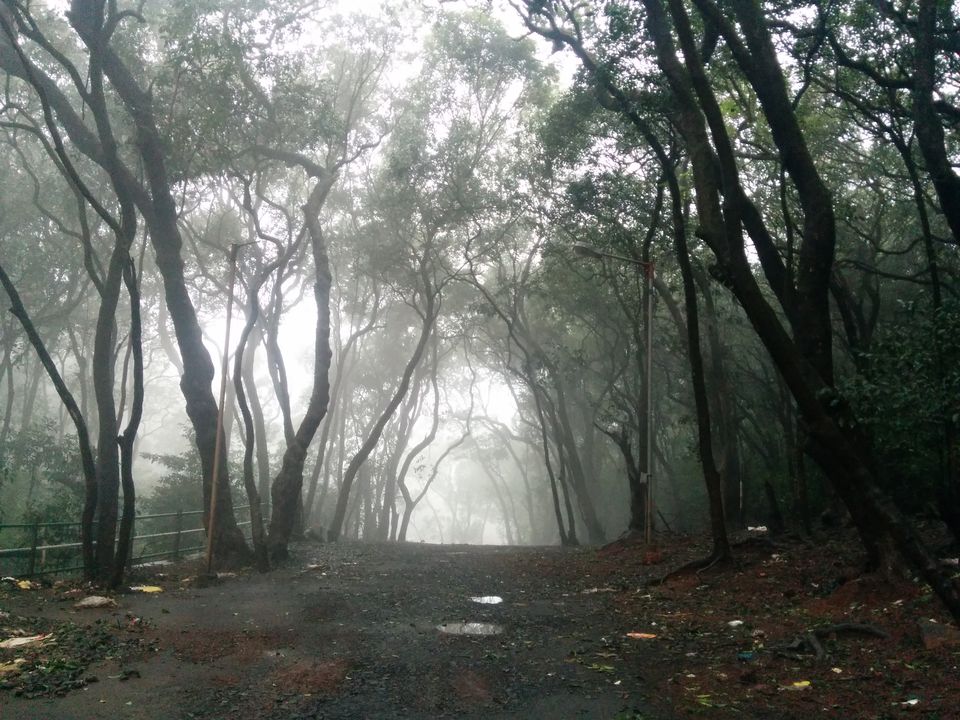 The tickets to Matheran (entry tickets) were available on the spot, and even before we entered, we knew that it would be a memorable trip.
As soon as we entered, we felt like we have somehow discovered the gate to Narnia, with the only exception of a wicked queen and talking beavers. There were ponies, curious monkeys, some cute puppies, one or two rattling creatures, which we feared to accept as snakes, in the fields around us. The early morning rain had further enhanced the weather and pushed it to its very epitome. And, then comes this big arch with the welcome signboard.
Post it, we were enlightened that we can take the toy train (Yippie!) from Aman lodge station, but we were so fascinated after seeing the track going somewhere in the woods that we opted to tread along the track. The toy train can wait till evening, we thought.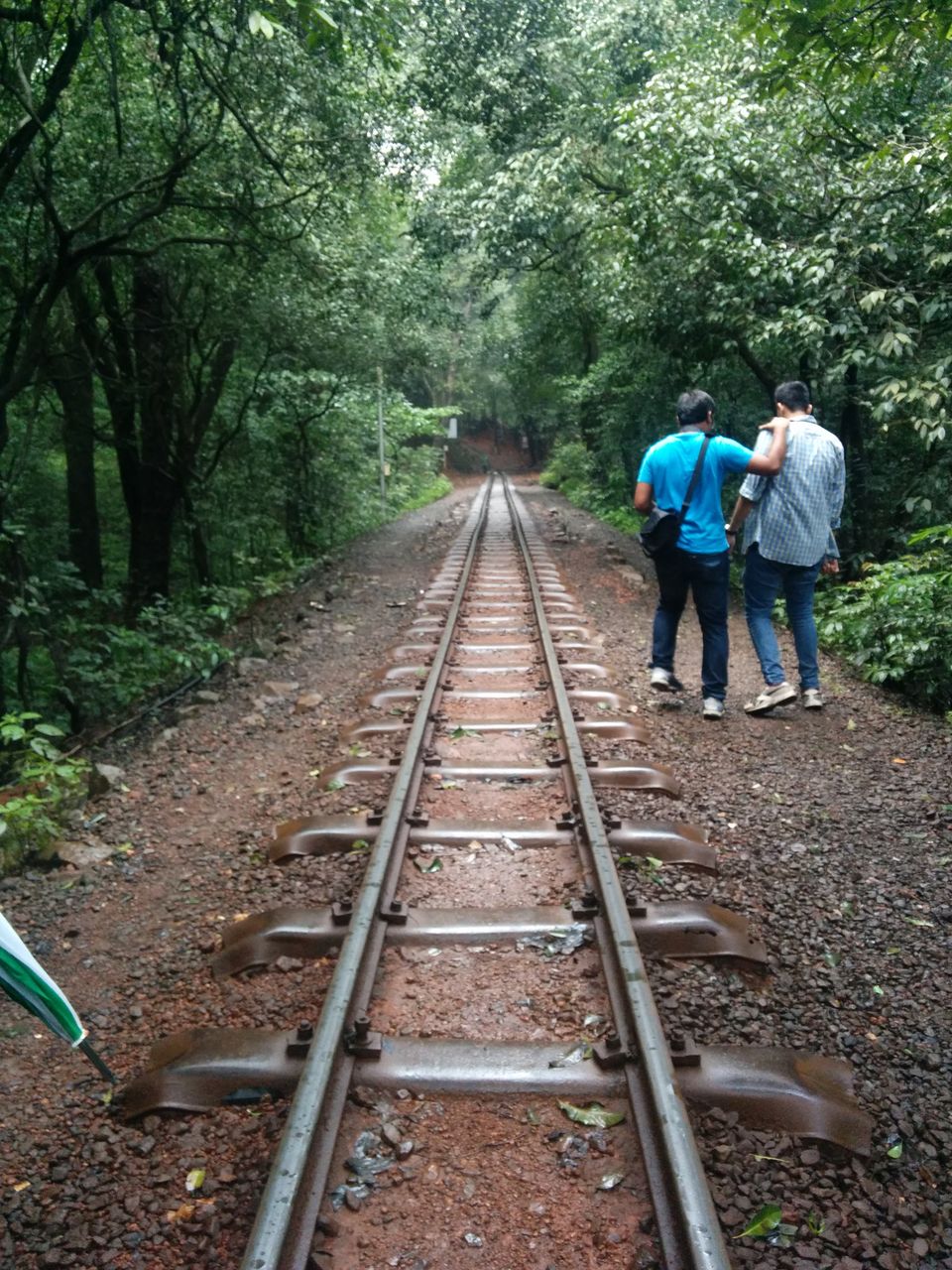 And, oh boy! It was amazing. A 5 km trek, I suppose. Walking along a railway track was always on my bucket list as it gives a perspective about life, seeing a track going ahead somewhere which would eventually lead you to your destination, and in the mean while you can enjoy every moment as it comes.
There was peace flowing in the air with the breeze until we heard the rumbling of wheels from the distance. It was the toy train, which was coming towards us at a non-dangerous speed of around 10km/hr. The idea of running along with it did cross our minds, but we just let it go. I don't know how, but we did.:P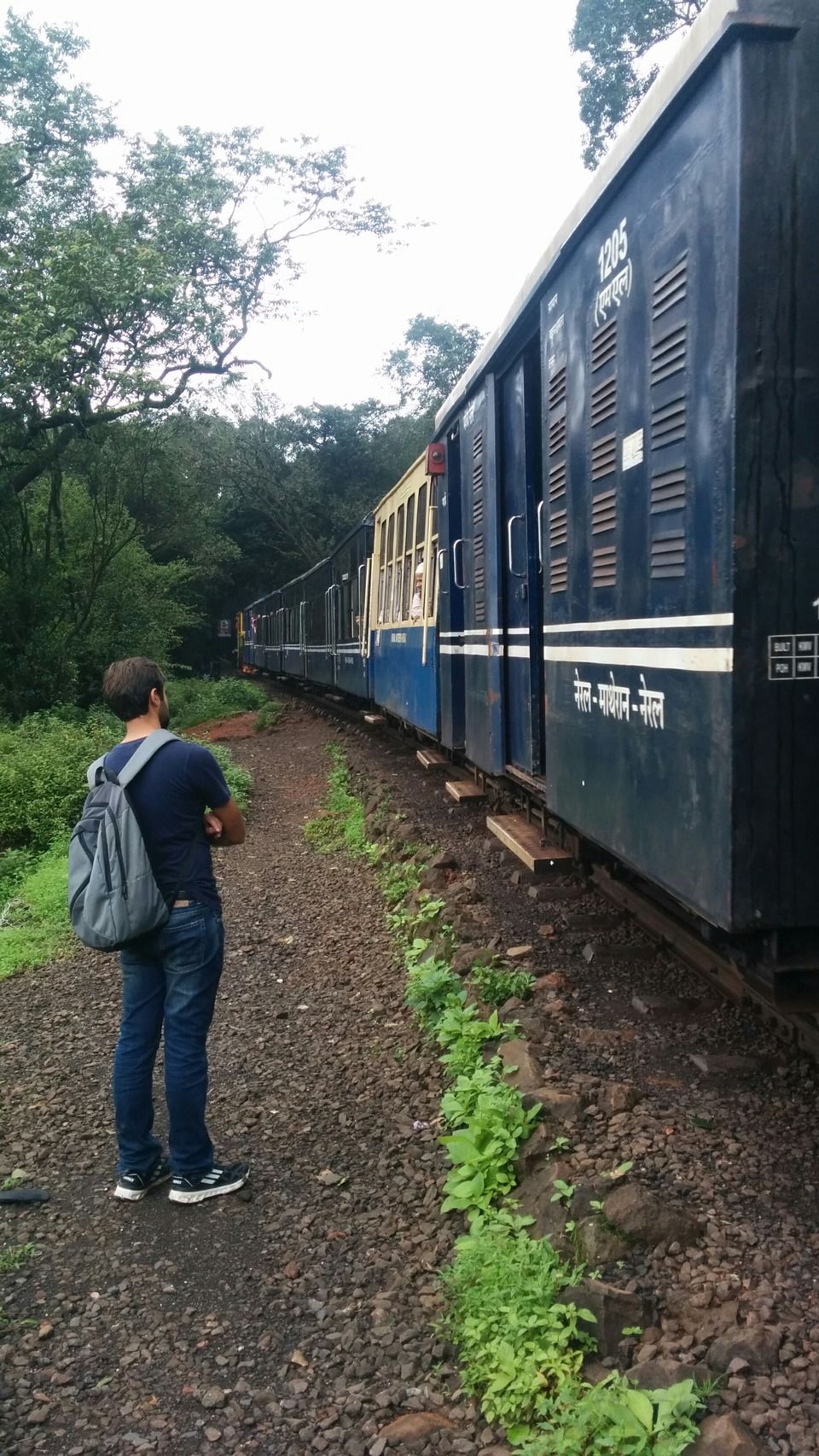 The green fields on our right side were soon converted into concrete pavements and structures, and we encountered some markets. We were relived to get some refreshments, as the one we had were finished, and to find the map to guide our journey ahead.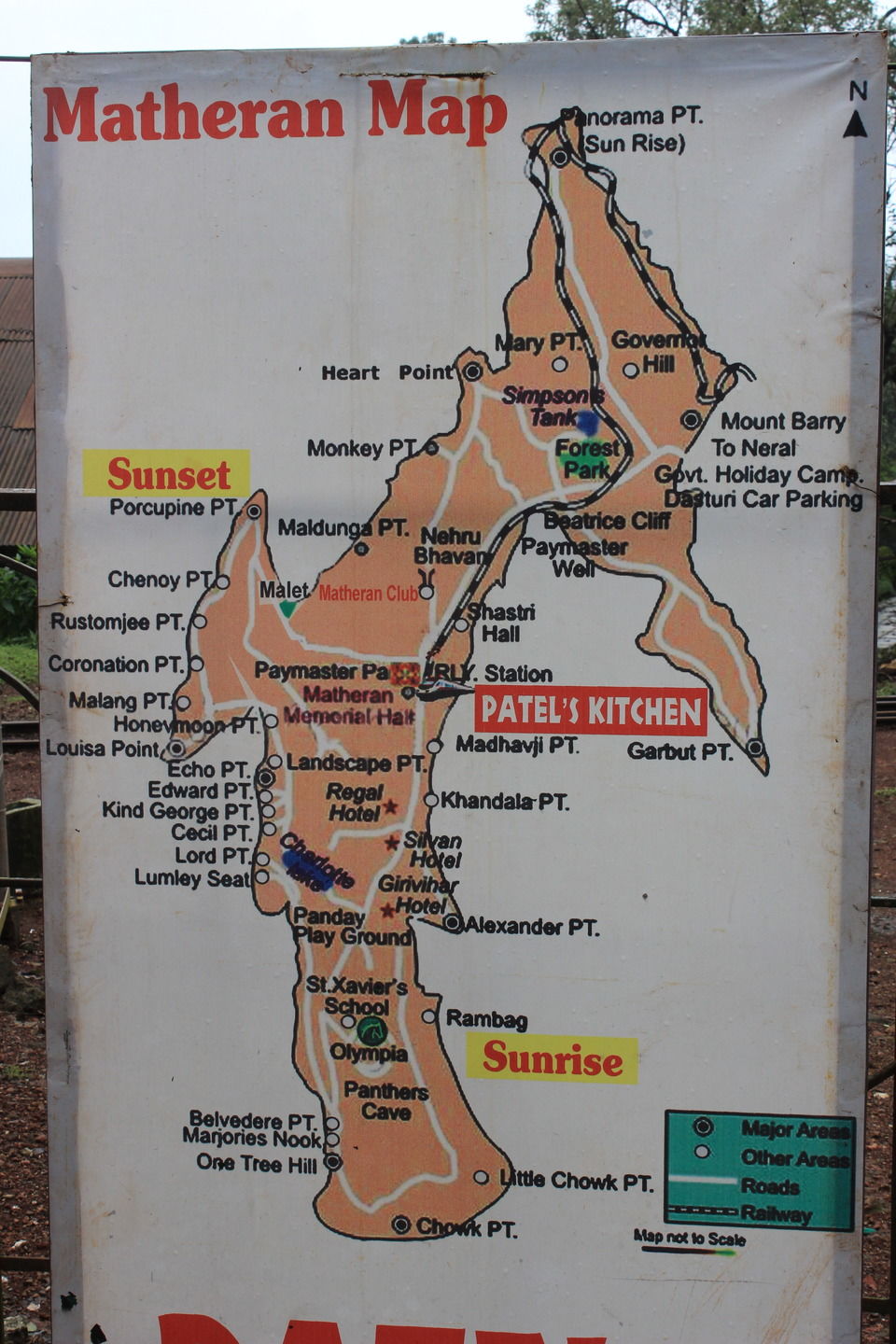 Everybody shouted the points they wanted to touch, judging only on their names which were quite interesting, and we noted it down in our memories for the journey. There were 28 points, parks, lakes, temples, and even a race course inside Matheran to visit. And if you think, you can cover everything in a day, then Yes, you can. But trust me, don't do it. Choose a few, and enjoy. Or, you can take a resort in there and spent a night in Matheran (Something, I will definitely do next time). I wonder, how beautiful the place would look at night, under the blanket of a dark sky with glimmering stars.
We chose the Panorama point, which gave us a 360 degree view of the surrounding area (heaven); the Echo point, Ahhh, I tried hard but it was the view, with numerous waterfalls, which was more fascinating than the echo which I couldn't hear clearly:P; the Khandala point, a beautiful lake, mazes of tracks going to various points and other beautiful sights where we witnessed some mesmerizing views. There were many occasions, when we lost our way due to lack of signboards; but then again we trusted our instincts and discovered some points which were very beautiful.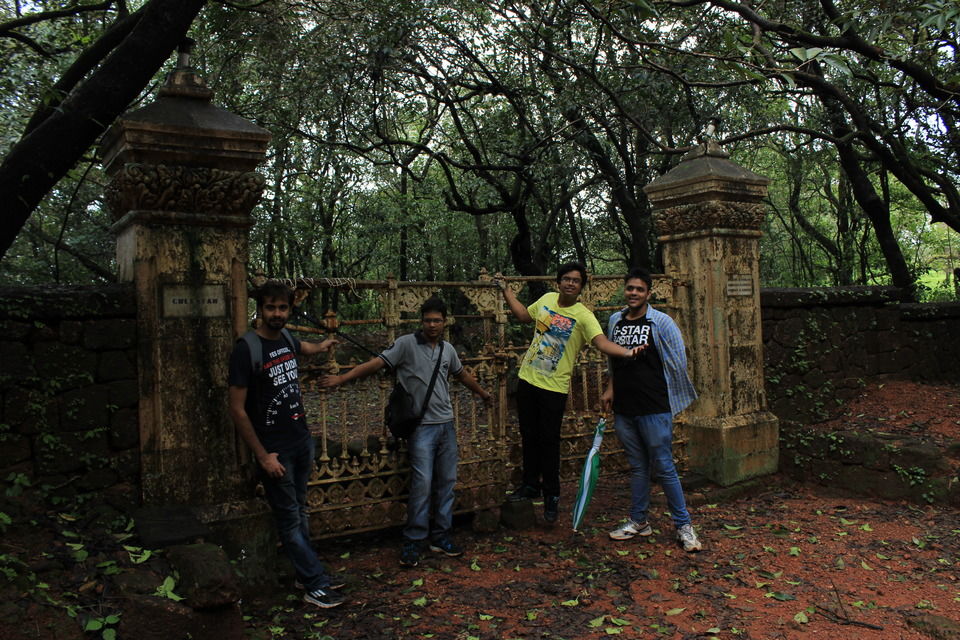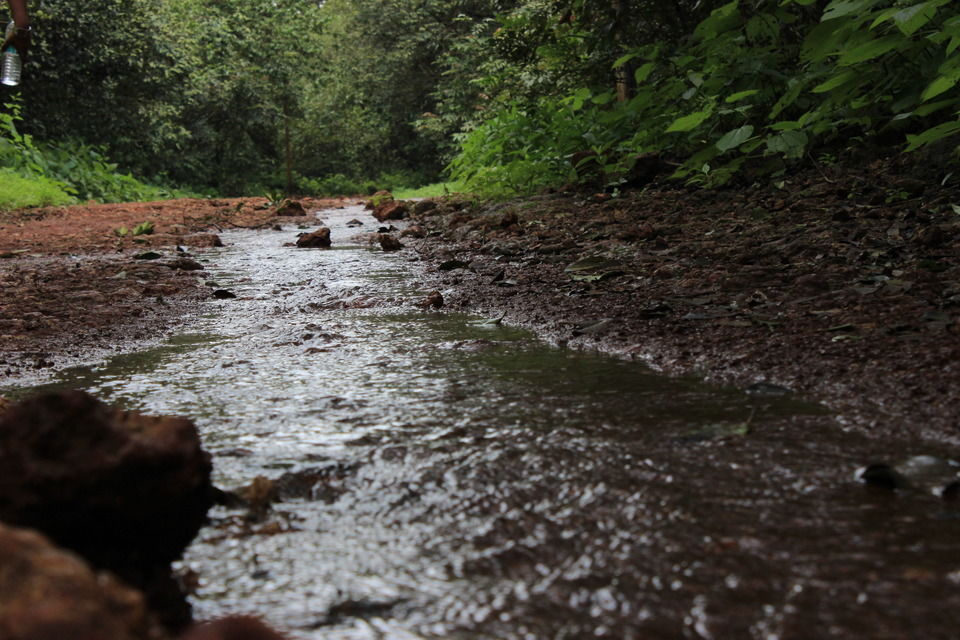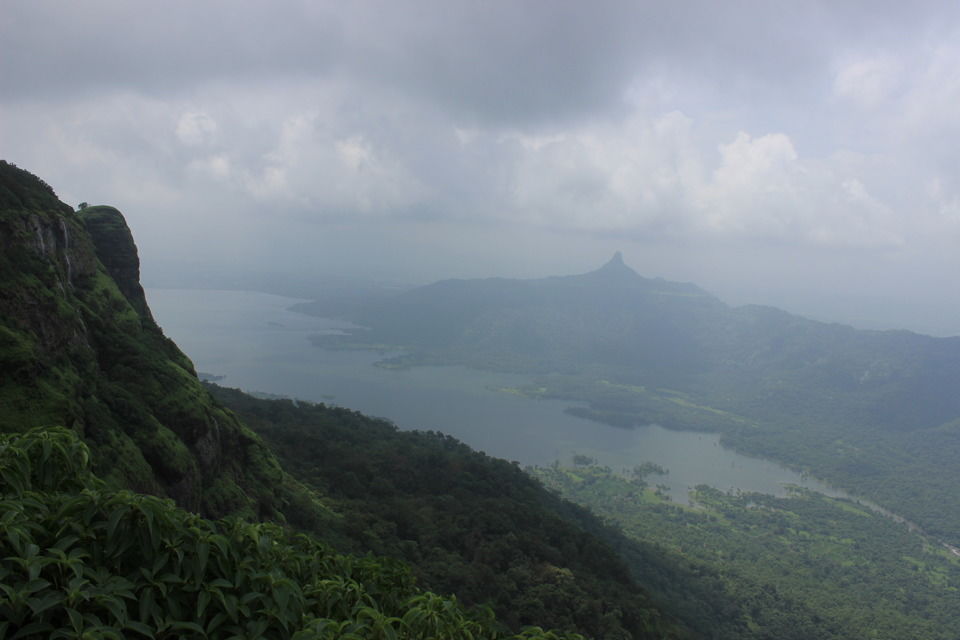 The highlight of all was the Lord point, where we had a little bit of scuffle with monkeys who snatched and looked in our bags in search of food but found only wrappers; and a point with a waterfall (Sorry, I forgot its name), but it was one of the most beautiful things I have ever seen. A layer of mist, halo or whatever it was, formed at the edge of the waterfall, and it was surreal. We took out our shoes, folded our jeans and tried to go as far as we could without compromising on the safety part. The rattling sound of the cold water took us to a different zone altogether.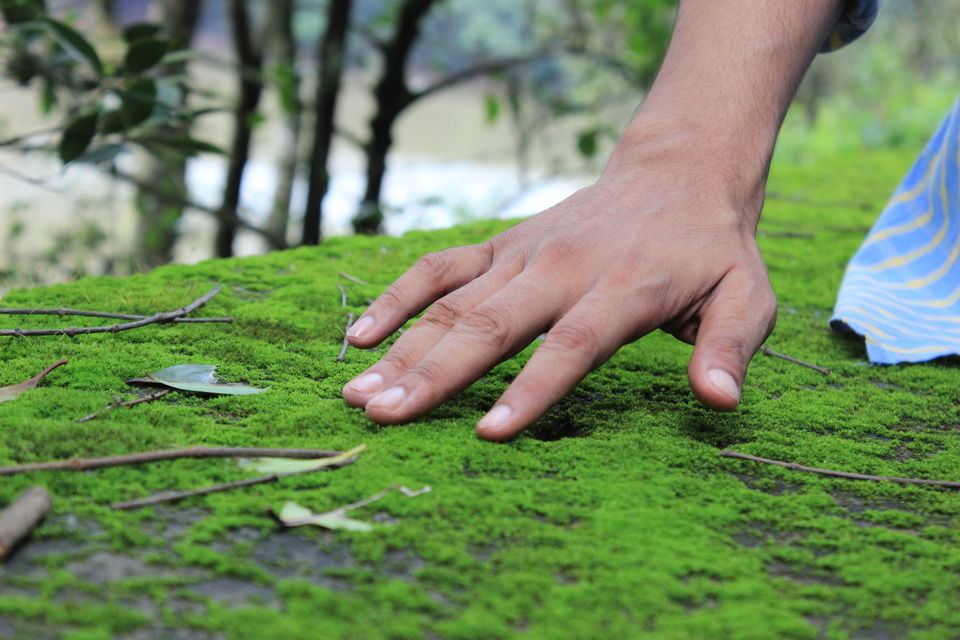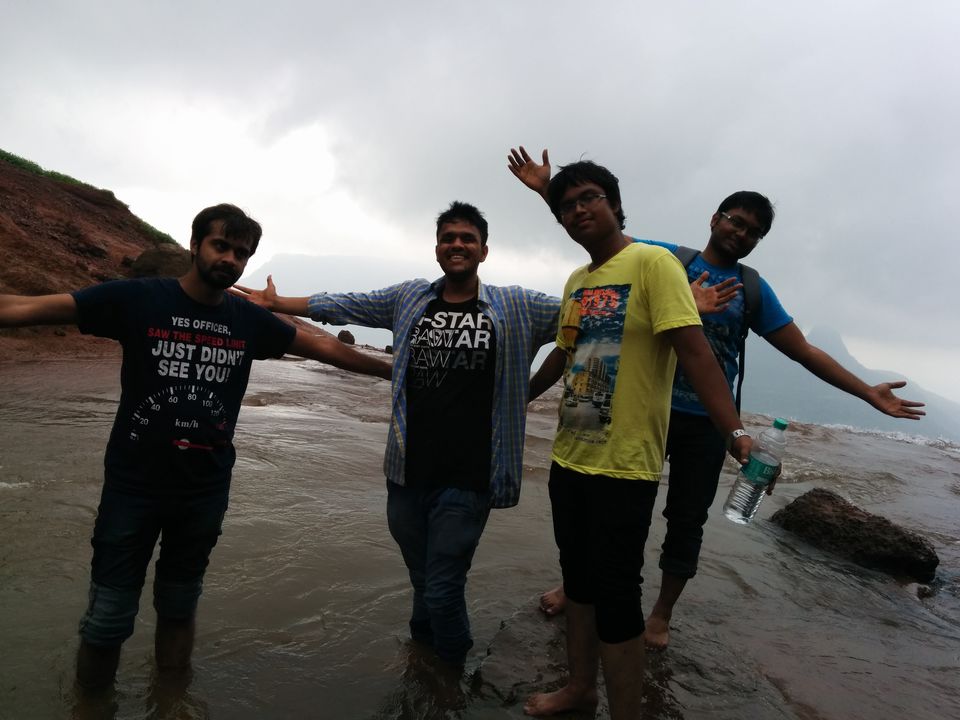 After the waterfall, we trekked our ways back to the market area, to catch the train back, but again, we missed it. The last train left just before 4pm, and it was 4.30pm then.
So, we pulled our socks for the last time and trod our way back to the entry point.
In a nutshell, Matheran was like a lap of nature, which welcomes you with open arms. It amazes you with its beauty, creeps you with its sound, gives you peace in midst of all trouble you might be having and reminds you that nature has a place for everyone in its heart. We felt scared at times when we got lost, but it taught us what Master Oogway had said in Kungfu Panda, "there are no accidents." Sometimes we lose in order to find ourselves.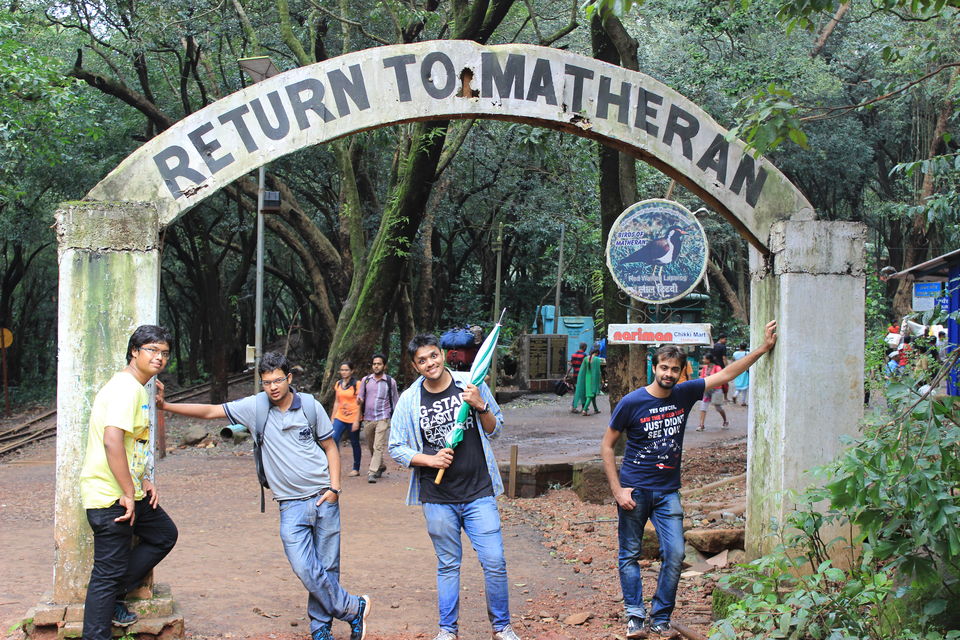 P.s:
The descent from Dasturi was equally amazing. However, I won't prefer to descend it at night.
Food items are allowed inside, just don't litter everywhere.
Don't complain about the animals roaming freely. It's their home. Let them be. Just be careful and enjoy. :)