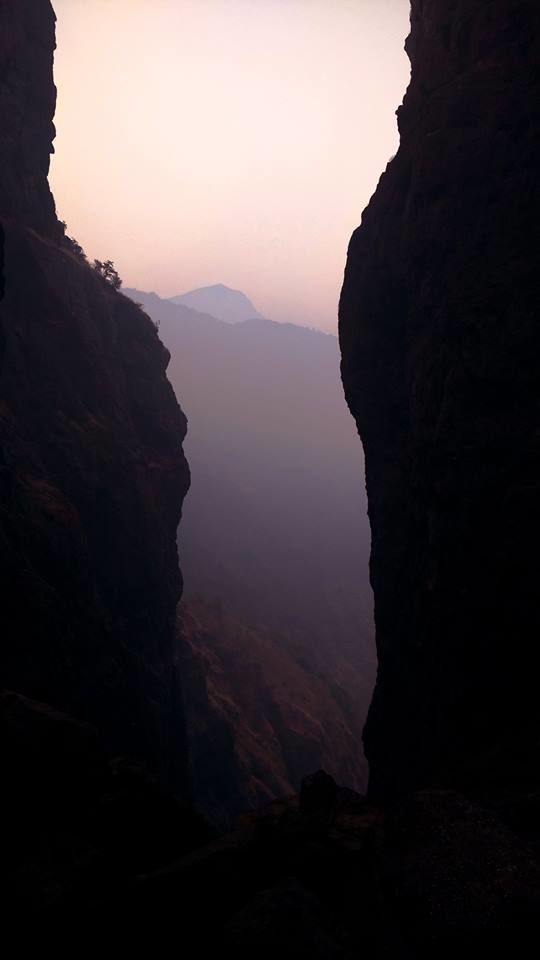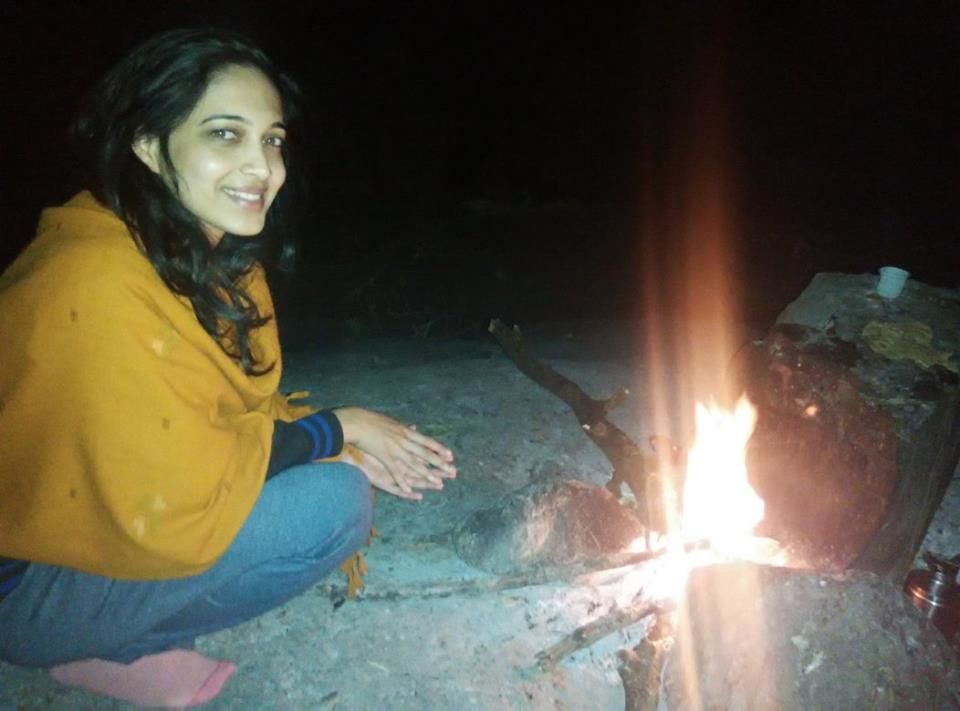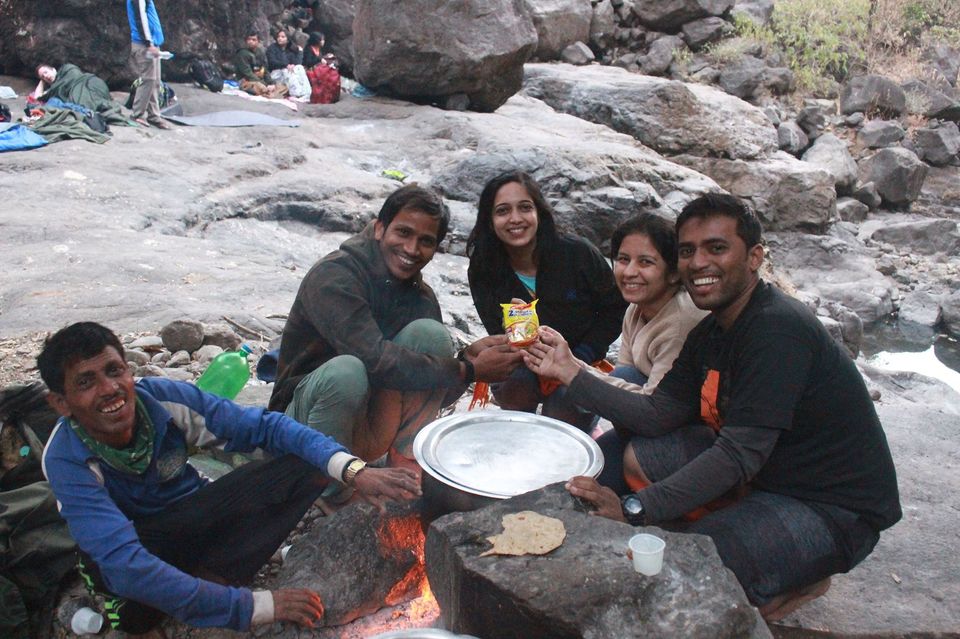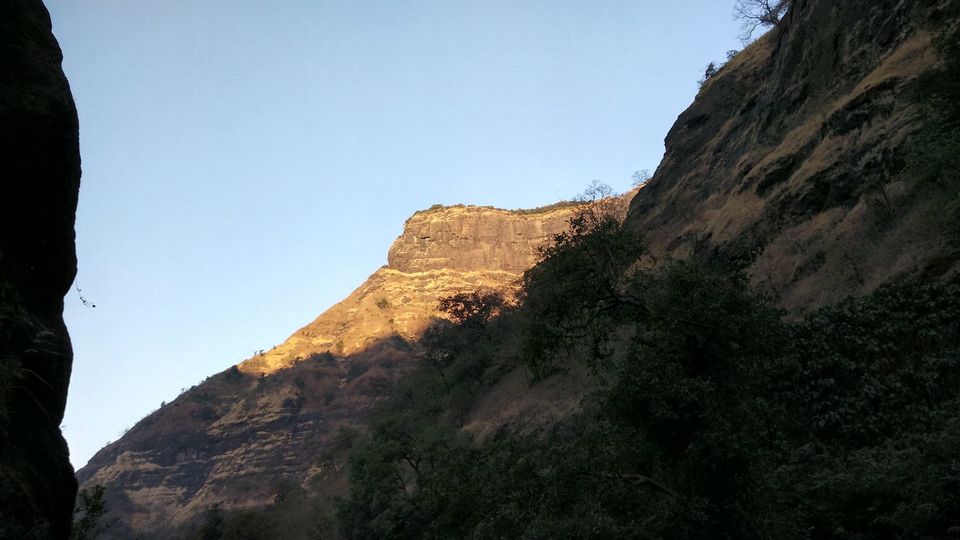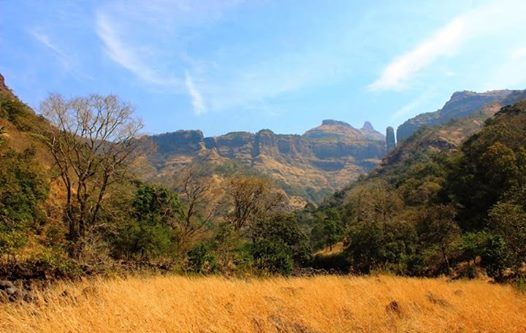 SandhaN..the valley of shadows. Yes, its as fascinating as the name.
It all started after I stumbled on a Tripoto article of this trek. Trekmates India had it on their schedule and I decided to go.
I left from Mumbai at 11 pm and reached Kasara station at around 1am-ish. I met my group there and we began the topsy-turvy-bumpy ride to Samraad village. Oh boy could we sleep! I was shivering after we reached Samraad even when I had all the extra covers on me. I saw the homes there, a door was open and I saw a nicely made bed. It was so cold that I was tempted to rest in one of the cozy houses there but we had to start the trek immediately at 4am. As I was in the process of accepting the chilled air I got a shock, in 15 mins we had to cross a waist deep water body. It was impossible. It was so cold and crazy that I wanted to somehow circumvent that patch and move but that was the only way to go ahead. With a deep breath I put my foot in that ice-cold water. Kill me now! But as I moved forward I felt fine and towards its end - Awesome! When I came out the air felt warm on my legs, so chilled the water was. There was no place to change and we had to carry on the way we were.
It was a narrow path to walk and we were surrounded by 2 huge walls of rock. It was mystic in some way. The kind of place I had never seen ever. There were huge boulders to walk. Not 5 mins did we encounter a flat road. It was all rocky patches. There were some really tough and challenging patches which I thought I could never do, the leaders and friends helped me pass those. The beauty of this trek is, you can't quit it. Your legs would tremble at one point and you think its enough, but there is no going back. The only way to go back is go ahead, cross it and overcome your apprehensions. We started at 4am and at around 11 am we reached the rappling patch which was fun, after which we got half n hour to rest on rock. After we got up I felt my legs, yes, each and every muscle in it. That was half way. Again came some hard patches and some easy ones. It felt as if every patch was harder than the previous one. Sliding, jumping, swinging, passing from a small hole in the cave and what not. Sandhan is like doing all kinds of activities in a day. The Trekmates India leaders were the reason I could do some patches, on my own it was impossible.
Enervated after the exacting hike we finally reached our base camp. Open air camp on the rocks. Everyone found a suitable rock to sleep and sleeping bags were rolled in no time. The breeze felt sweet against the skin after we were sapped out of energy. The villagers got us tea with freshly added lemongrass which tasted like heaven. As we started early we reached early and could rest, eat, play games and talk. The best part of the trek was sleeping under the night sky. The starry night...descending till the horizon. So many stars, such clear sky gave me a realization that how much have we forgotten to take a moment to look above us whilst running our mundane activities and appreciate the serenity that exists. Looking quietly at the starts, infinite, proudly shining and appearing humbly small belying their actual size. Speechless I was rendered. Shooting starts left me spellbound. What else is a miracle. It was that. Just that.
There is a famous proverb in Marathi - which goes like if you are hungry you will eat the wheat remnants and if too sleepy any rock will do. We experienced it that day. It was cold but the sleeping bags and the excursion together resulted in us sleeping like logs. The next day we started a bit late at 9am. We hiked for around 2-3 hours to reach Dehne village. The joy of having sipping pepsicola after having a heated date with the sun for 2 hours!! Bliss! After a scrumptious lunch at a villager's house we started for Asangaon and further to mUmbai with a pocketful of sugary memories.