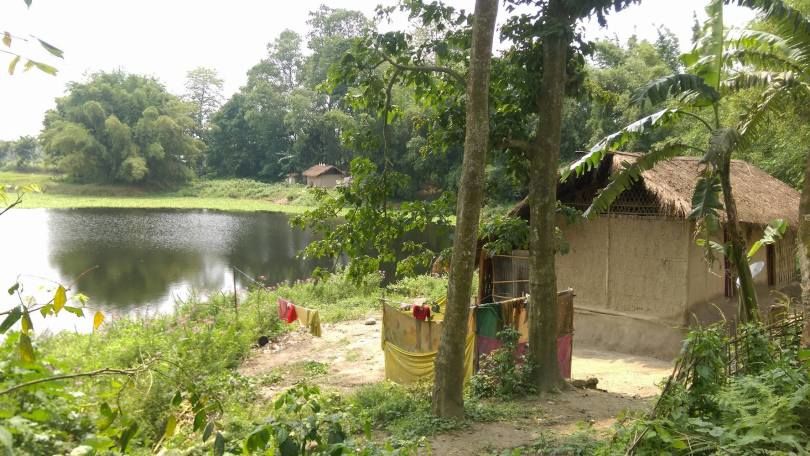 Traveling becomes lot more fun when you decide to skip the tourist traps and choose to travel the local way. When you travel rich, you usually meet the other rich travelers. But to experience an entire different world, you need to get into the shoes of the locals. Share a ride in a tuk-tuk, eat local food, speak a bit of their language, such experiences are priceless. One such experience which changed my perspective on traveling is my trip to Majuli Island – the river island of the mighty Brahmaputra! I had a lot of take away from this trip. Few add-ons when you experience a place by doing what the locals do.
You make new friends on the go. They become your tour guides too! -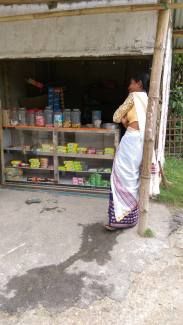 We stopped by this little shop to ask for direction, I met these Assamese women who couldn't stop smiling as I kept shooting her with questions. Once she was done answering them all, she asked me back what made me arrive in her land. While we exchanged few words, I managed to ask her about the beautiful traditional dress she was wearing. She mentioned about the 'missing' village nearby, where almost 90% of the village women were involved in making this dress with great intricacy. Well, a travel tip! Now visiting the Missing village was added to our bucket list for that day. While taking off, I asked her for a photograph, she shied away from my lens smiling.
Adapt to their means of transport – you will feel one amongst them!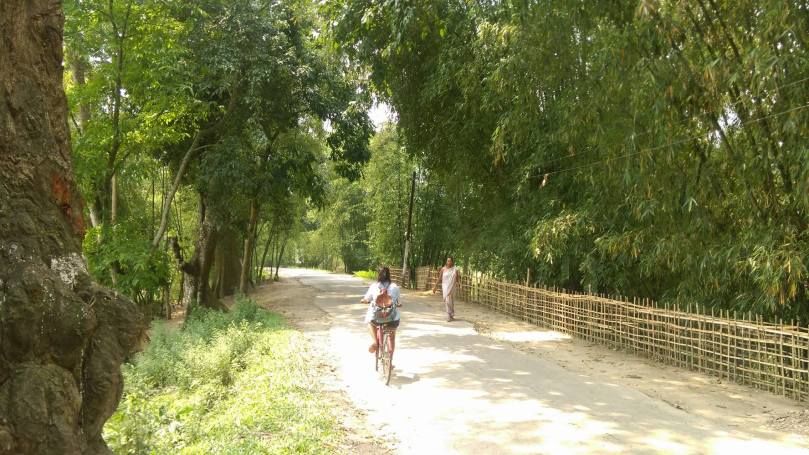 Living in Bangalore, there are days when I wished to disappear somewhere from the honky noises around me. Well, the 'somewhere' could very well be Majuli. I rented this bike for a day and rode around the island. I must say that the weird looks locals give to the tourists reduced quite a bit, which was quite a relief. While I enjoyed the ride around the bamboo village, I was glad that I could burn some calories as well.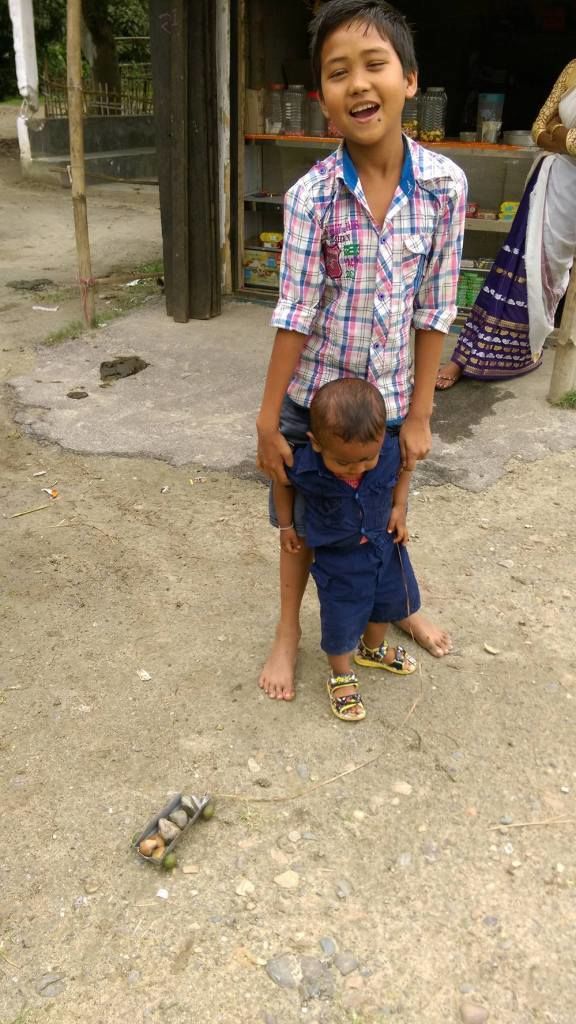 I am an admirer of small things. Small joys give me immense happiness. I met this little genius who has built this toy car for his younger brother. It was made of broken bottle, wheels of a wild fruits, carrying bunch of stones around. Damn! what an innovative approach. Lesson learnt! Making use of the available resources to fulfill your life's needs – isn't that a special skill which seems to be in short supply these days.
Majuli's landscape and its people sure have made a special place. While I plan to do more of such travels, I am sure I would come up with more suggestions. Looking forward to learn more about my fellow countrymen!