The beaches of the Maldives are certainly world-famous as we all know with soft white powdery sands and azure clear waters lapping up against the shores. The perfect tropical beach! However, one such beach develops a strange phenomenon at night.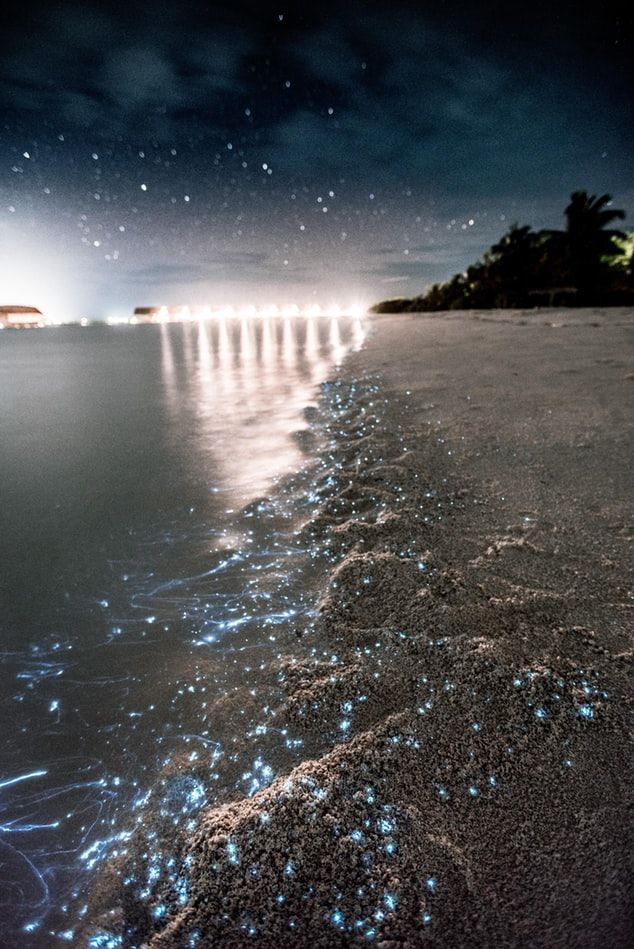 Plankton
Plankton is a type of tiny fish that produce light or glow when in danger. It's usually to keep predators away but sometimes might have a reverse effect too.
Luciferin
The reason this plankton glow is because of the chemical called luciferin. Some produce their own luciferin while others have to feed on live prey to do so.

The Brightest times
The beach is at its brightest from June to October if you do plan on observing this wonderful phenomenon.
Vadhoo
If you are in the Maldives right now, and maybe holidaying in a resort like Anantara Dhigu Maldives Resort, why not make a quick journey to Vadhoo Island to see the beauty of the glowing ocean?