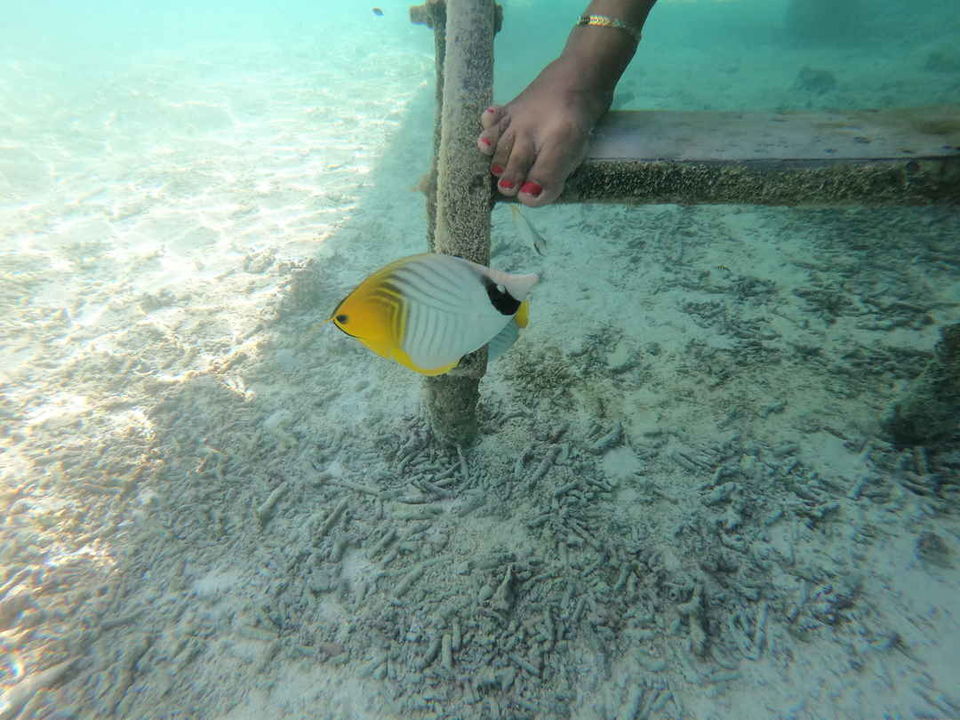 Pros
Beautiful picturesque property
Many spots for photos
Allocated table for all days of your stay. Hence even if you are late you get to sit on your table
Few of the staff members were very helpful and kind like Pawan, Mode and A.
Well maintained property.
Variety of food options in veg and non veg as well.
Get a chance to see many fishes near the shore itself and below water villas.
Many swings around to sit and chill
Cons
Far away from the airport. You waste atleast 4 hours of your time post reaching the Maldives airport to reach this resort
Hence, you miss out on more than 10 hours of your stay experience. If you have paid for 4 days then you are technically there only for 2 days. Hence, won't recommend this place for shorter stay.
Delays of domestic flights which take you to the resort is common.
If you have alcohol inclusive package then you will get only beer and wine at selective restaurants.
Limited cocktail options.
Some of the staff members were quite rude and not polite. They won't greet you and aren't warm and welcoming
We got the watervilla where AC wasn't working. There were tissue rolls in the pot.
Not worth the price that you invest here. Won't meet or exceed your expectations either.
Hope you have a great stay in Maldives. God bless and Happy Travel!