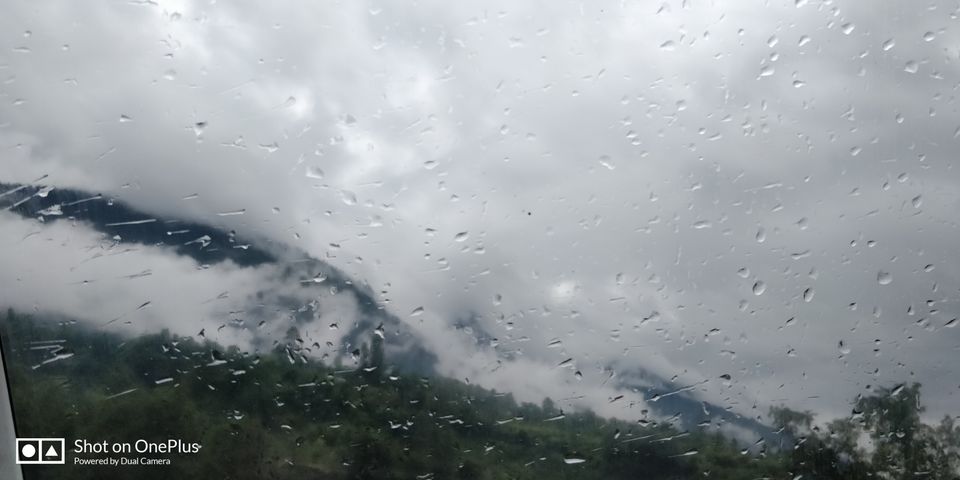 Reached Bir in the morning around 6 a.m
Took a stroll, it was beautiful in the morning.
Visited the monestry.
Purchased our paragliding tickets.
Did paragliding in 2-3 hrs.
We went in the first slot in the morning and it was very beautiful.
Got free by 11 pm.
So instead of staying in bir we decided to go to malana to trek.
But it was a 6 hr journey from bir, so kind of a bad decision if you don't wish to travel much.
Reached malana around 5pm did our Trek and got free by 7pm
Though we traveled a lot but when we reached the top, we felt all of it was worth.
We didn't want to stay in malana so we decided to go to old manali.
After almost 24hrs of traveling we finally took a hotel in old manali.
It is a beautiful place, has amazing cafes, and amazing view.
Though we had a long day, but sitting next to the flowing river and the peaceful sound of water took away all our tiredness.
We didn't have much time on our hand so we had to do all of this in a day, if you have time you can actually. Stay at all of these places.
We stayed for a day in old Manali went for a stroll in the woods enjoyed the cafes there.
We all were very tired and wanted to relax for a day.
All good things come to an end, so even this trip had to. Early in the morning we left for Delhi and were back home by night. Had a good night sleep in our beds dreaming about the wonderful experience we had.
Left from Delhi by car around 5 p.m.
Reached chandigarh had our dinner.