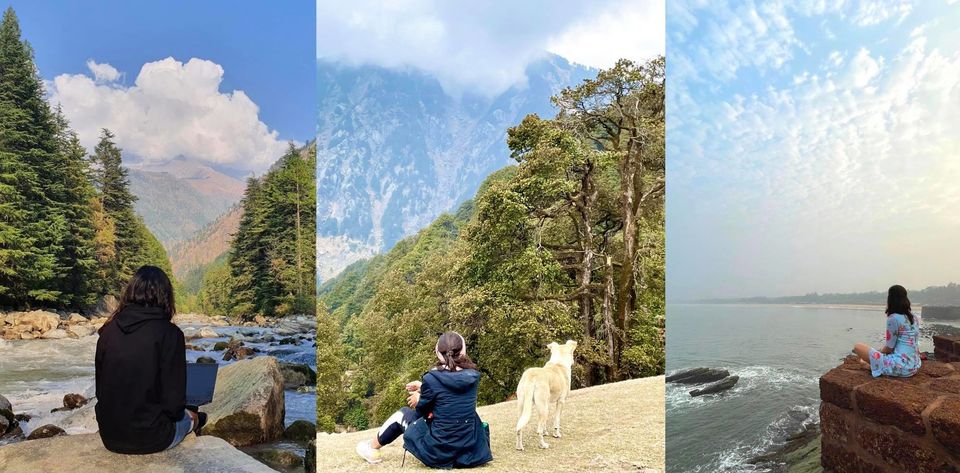 "The Impulse to Travel is one of the hopeful symptoms of life."
Hello there! Hope you are doing great and staying safe. For the past 1 year, our new normal is no newer and staying home has turned into reality. Some jobs gave the privilege to Work from home and few didn't have that option so continued to run business with fear in mind.
Being in an IT job, since March 2020 I have been working from Home. Before March 2020, I used to make the most out of long weekends or the paid leaves coz I love traveling. Every 2 months or so I managed to take a short or long break. And when I shifted to WFH and nowhere to go, I felt dull day by day like everyone else :P
Well, that motivated me and put me in a thought Why not take shorter breaks while working from anywhere given I would be taking full precautions and not gonna put myself or anyone at risk.
From where did this all start?
Well, I am currently staying in Jodhpur, Rajasthan. When offices closed last year, I moved back home. And so I had the perks of exploring so much in Rajasthan over the weekend or long weekends. I started with Udaipur.
After Udaipur, there was no looking back. I almost covered most of Rajasthan which included Mount Abu, Jaipur, Ajmer, Pushkar, Ranakpur, etc. And in the coming months, I explored Surat, Nashik, Igatpuri, Ahmedabad, Kasol, Manali, Spiti, Goa, Macleodganj, Dharamshala, Bir, etc. Sounds like many places, but trust me nice planning kept me safe while traveling. Sharing more below but before that I wanna share challenge of convincing parents.
How do I manage my expenses and Convince my parents?
Whenever I talk to someone who knows how I am on work from anywhere mode, the first question comes up How much are you spending? and of course, the next one is how did you convince your parents for travelling at this time.
For me, travel is always about exploring rather than a luxury. So I research a lot to get that good deal for stay or meals. I love spending time with locals, so definitely, instead of fancy hotels it is either homestay or I stay in hostels on a budget like a backpacker. The laptop is of course my true travel partner these days. And since I travel with full precautions, I have convinced parents to let them know where I am and with whom I am staying so they understand.
Ok! So let me take you to beautiful places in India now.
Places I Explored all these Months