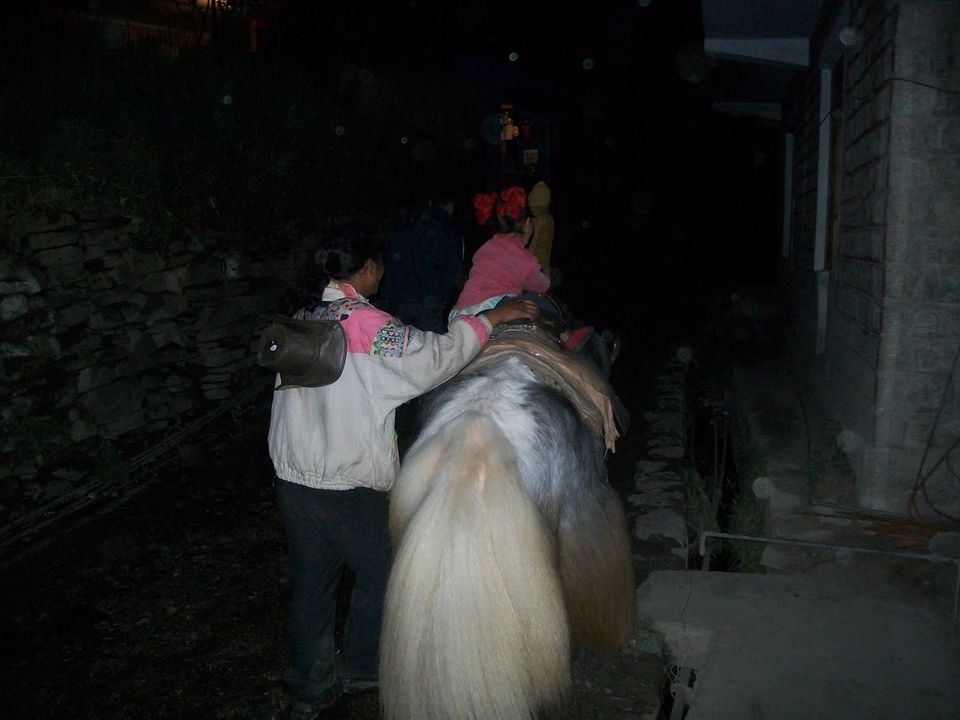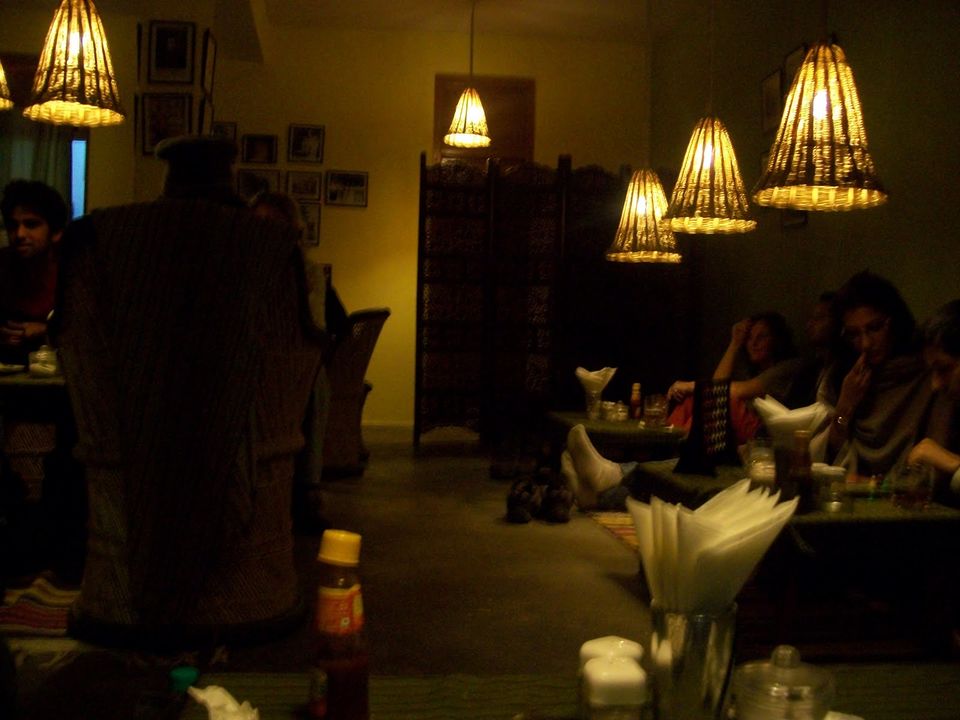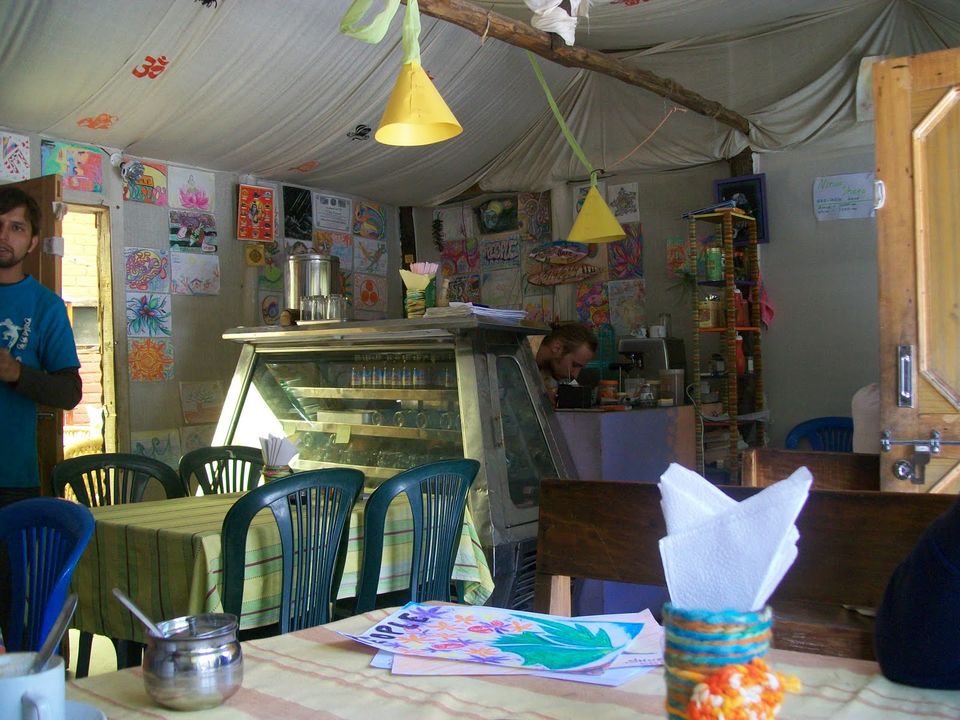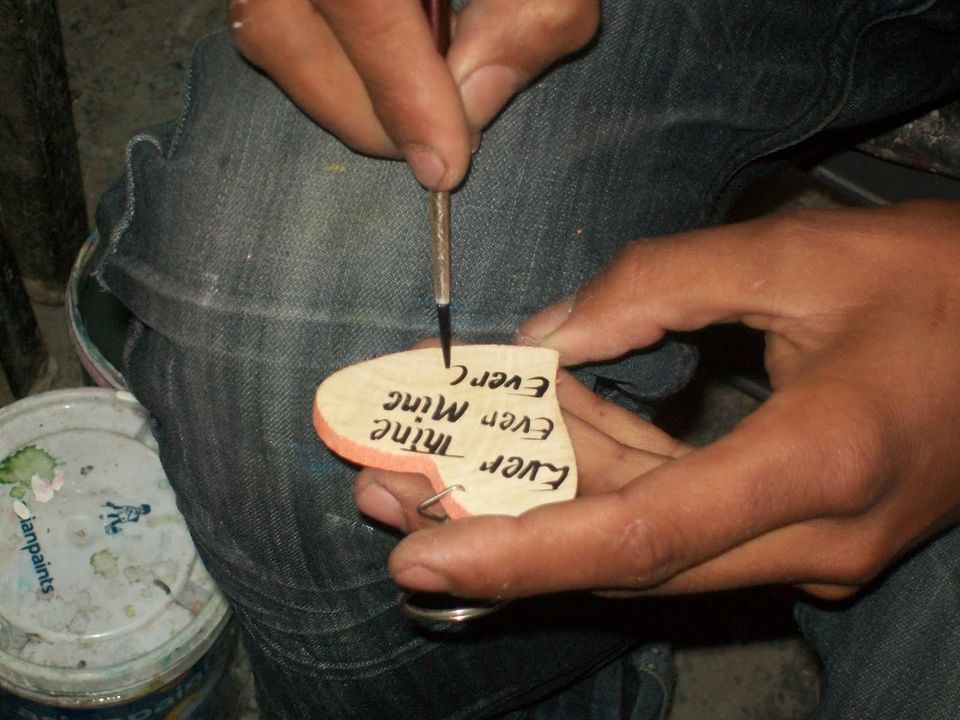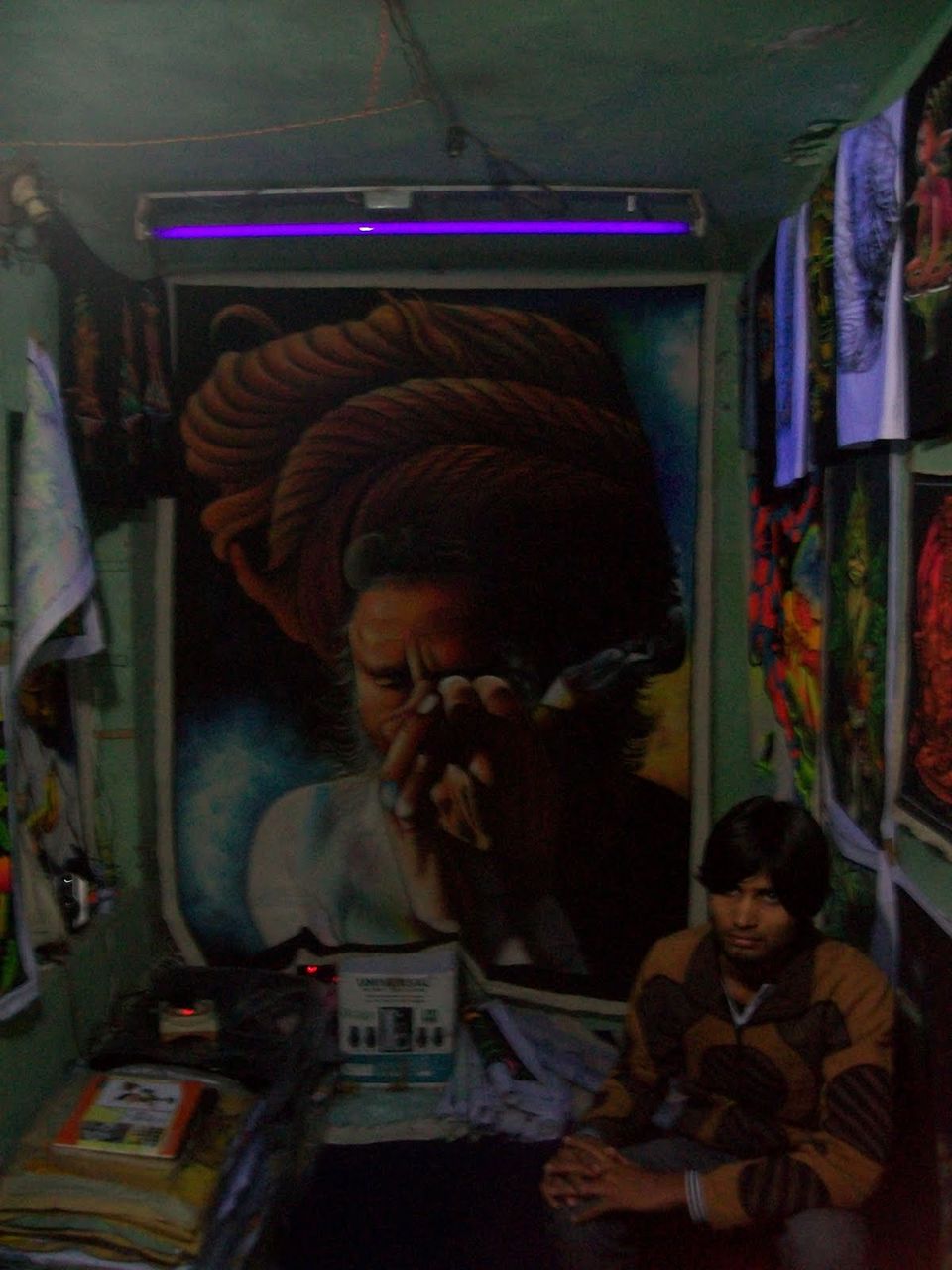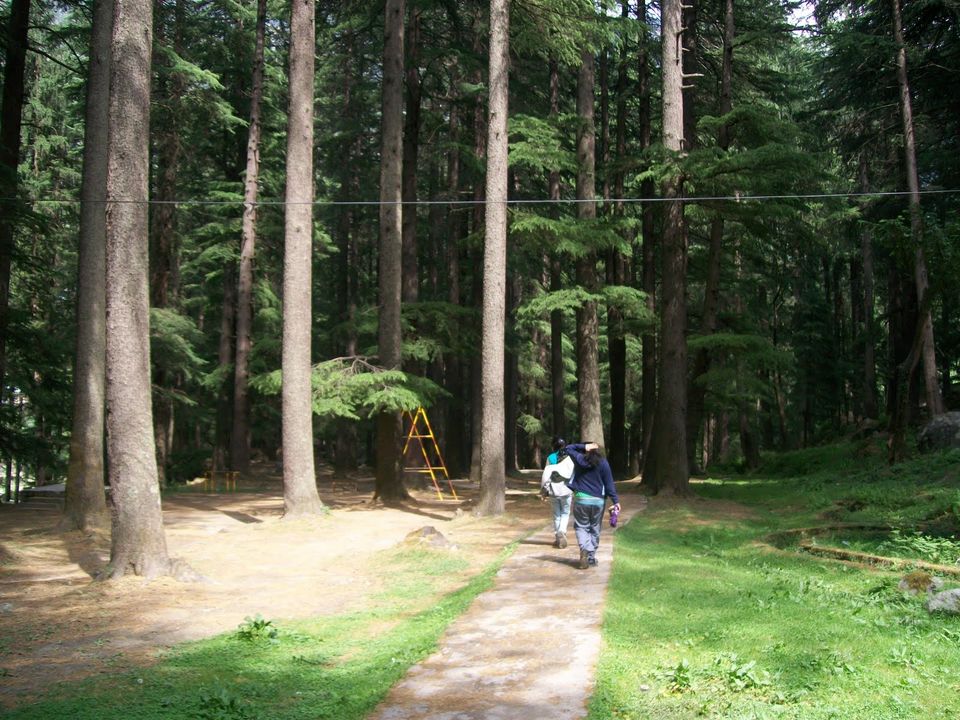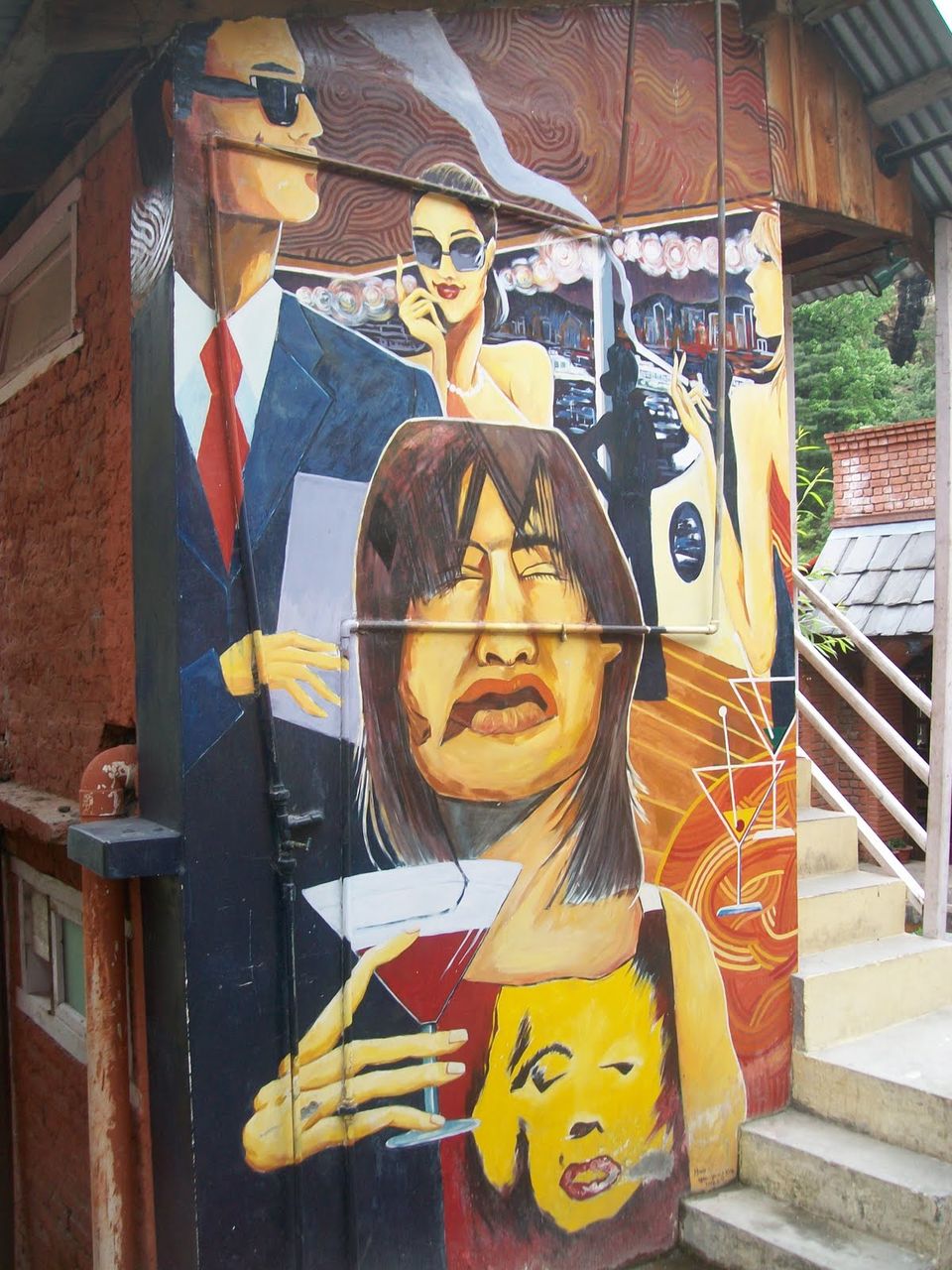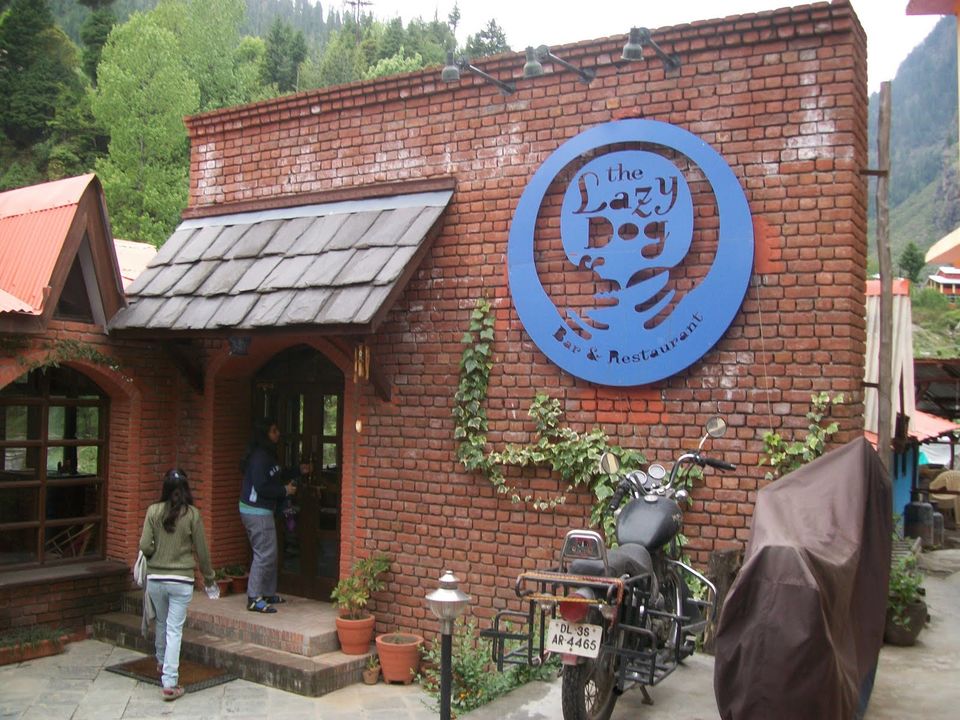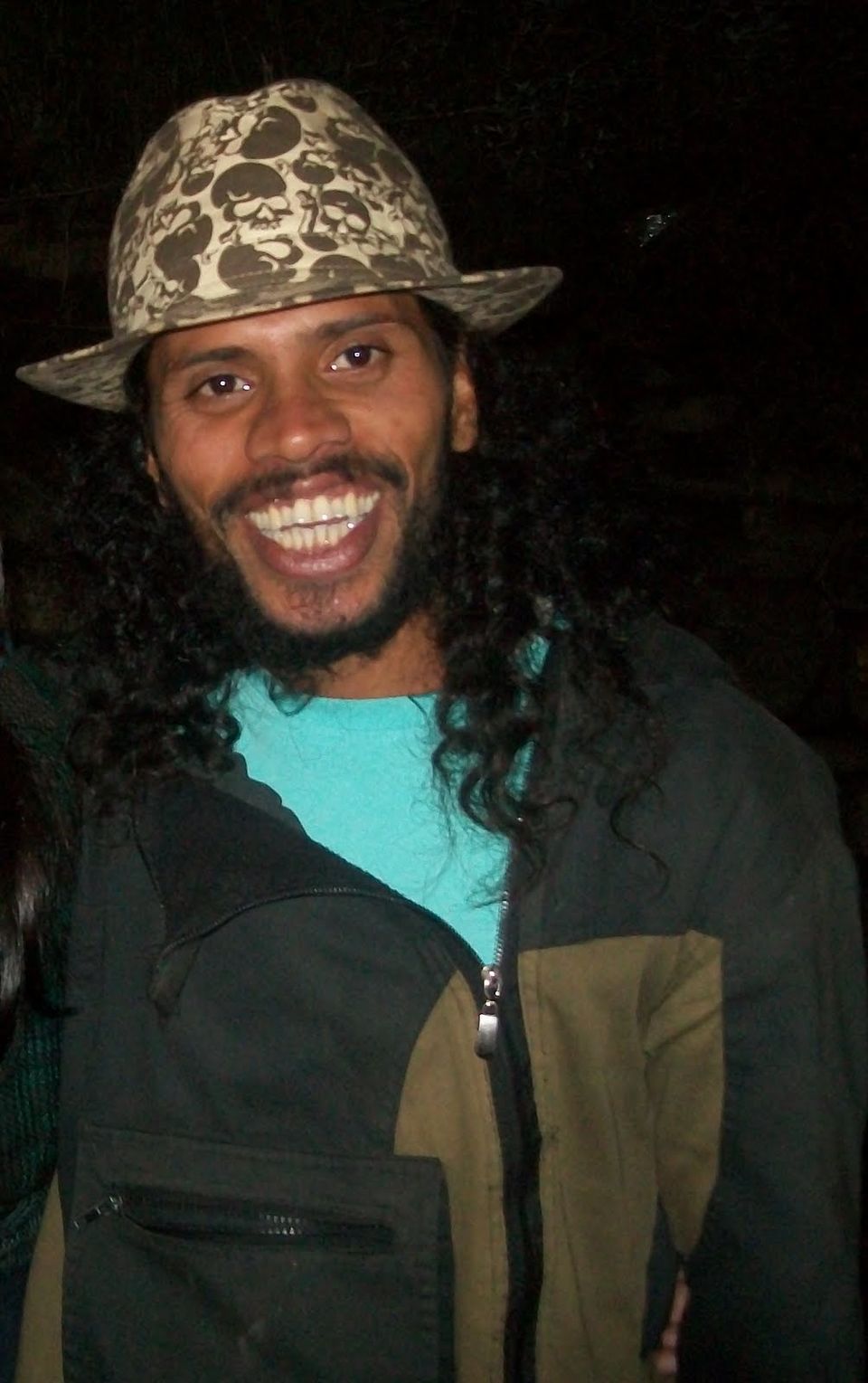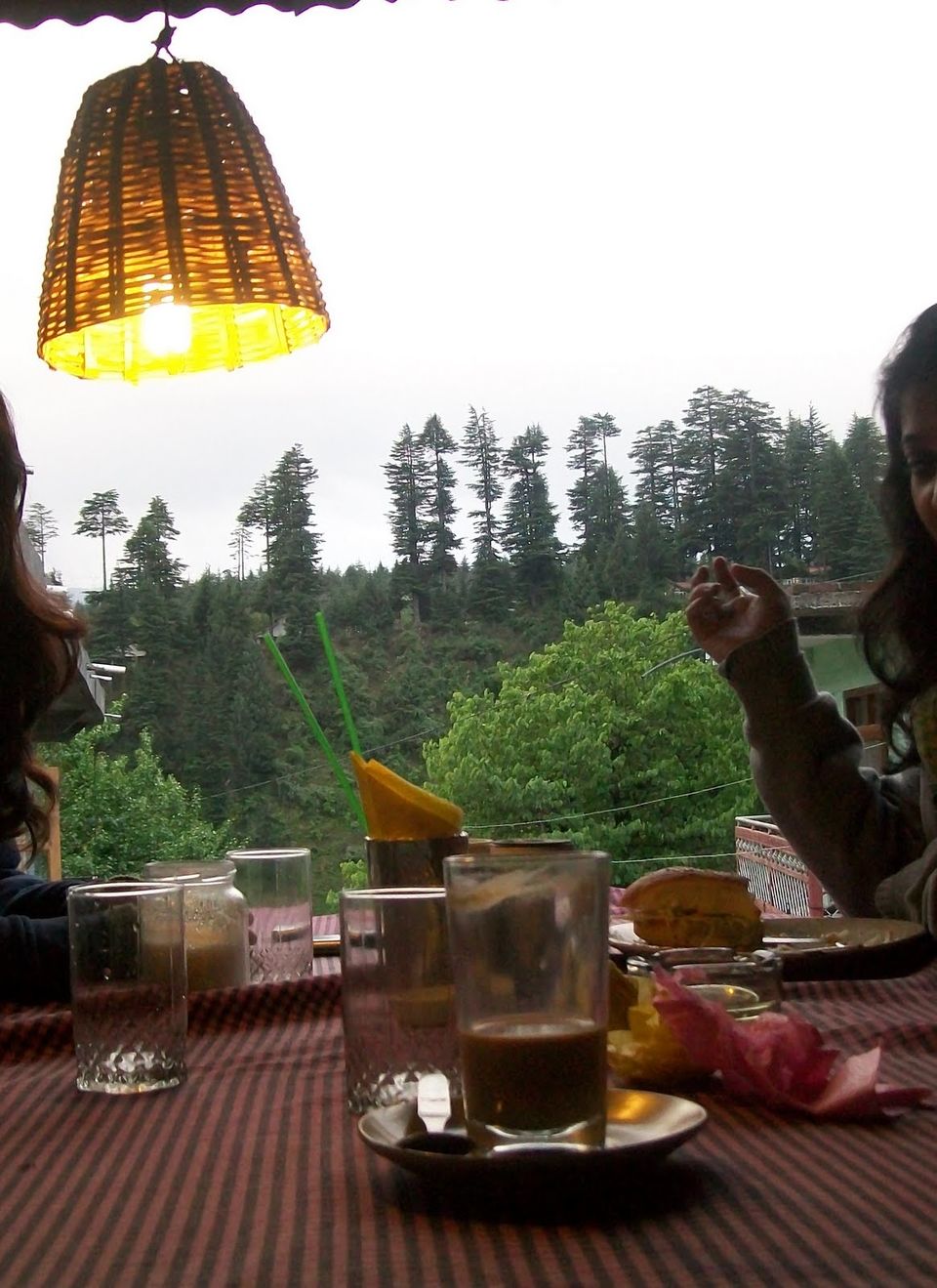 Once you breeze through the very busy (overflowing with tourists and visitors ) 'The Mall Road' of Manali , you should head straight to the old Manali, towards the Manu temple road.
As you leave the very busy mall road back and arrive at the busy old Manali (If you are wondering where peace is ? Vashisht ) , you start entering into a completely different scene. Deodar trees start running parallel to you , on your right . After you cross the bridge , cafes start appearing on your left , right , everywhere. And each of them has something special to OFFER, each has its own unique aura , its own style , you can't help but to give in to the aroma of the food in the air, from every part of the world . (and here I talk strictly about the food aroma, nothing else !) ;)
It was Friday night, we were starving. As we walked through the somewhat silent, dark , narrow lane ... we could hear to some beautiful music . As we stepped into DRIFTER's , the beautiful girl we saw last night too, was singing 'pehla nasha , pehla khuma.... ' for her lover (he couldn't stop beaming , sitting there in the crowd) . It was the best karaoke night i ever attended. Rupinder sang 'Aae ajnabi...pakhi pakhi pardesi...'. It was a mesmerizing blend of multicultural music and food. Songs from 'its raining men' to '500 miles away from home' to 'we will rock you' to 'gulabi aakhen' filled the air.The drifters owner, Nishant , wore a tee which said ' I came here for the beer (and the bitches) ' . Rumor has it that he left his advertising job with vodaphone in Mumbai and came to Manali , thus drifters. (Ok , I just read it in an article !)
You would also like to eat at 'My Place', run by notorious Maurizo . Good food, Greatttt music, Interesting menu with his photo on the cover (that much famous he is !).
Lazy Dog is not a restaurant, it's a state of mind : A little bit expensive than the others. Go if you have a bit heavier budget and want to say 'yes, I have been there' when you read about it in a magazine. Do check out the graffiti on the outside wall.
The forest reserve area , ticket Rs 10 only , entry is from just opposite the first garage on old Manali road . Go here so you can chase your friends (and more ;)) through trees and feel like a part of a bollywood movie .You should go to Hadimba temple even if you avoid temples , just for the beautiful WALK to it. Also dress in the typical manali outfits available outside the temple and click . Not cliche' but classic !Also the Manu temple road is lined with beautiful shops OFFERING multi colored and weird clothes , accessories, bags,caps ...... but look out for a 'painter's' shop, specializing in 'glow in dark' work. Its very affordable and you can ask him to paint anything! Also for girls , beautiful handmade earrings can be found in few shops.
Get a wooden keyring or anything painted on the wooden pieces for your loved ones (Mall road). Its not cliche' but classic ! If you are a pancake fan , have their mixed fruit nutella pancake with dry fruits. Pure Bliss!
Frequent Searches Leading To This Page:-
rishikesh manali trip, manali travel guide, manali trip package, delhi to manali trip cost, cheap manali tour packages, manali tour package for couple from delhi