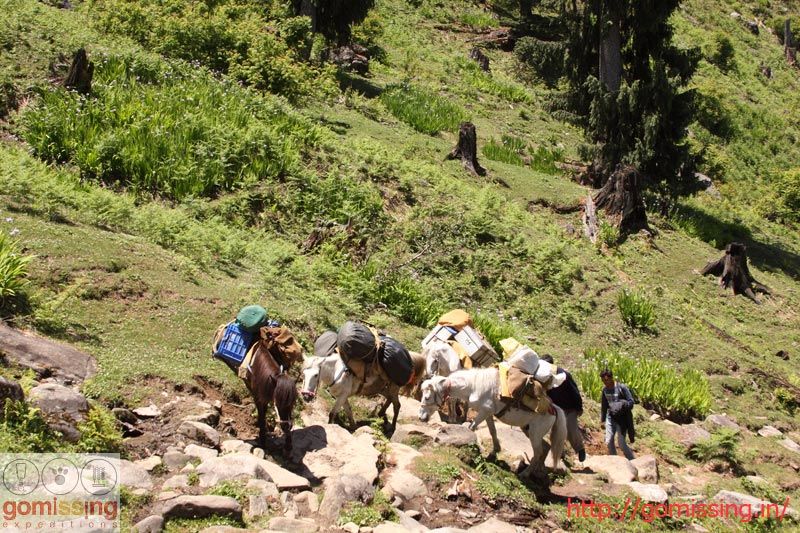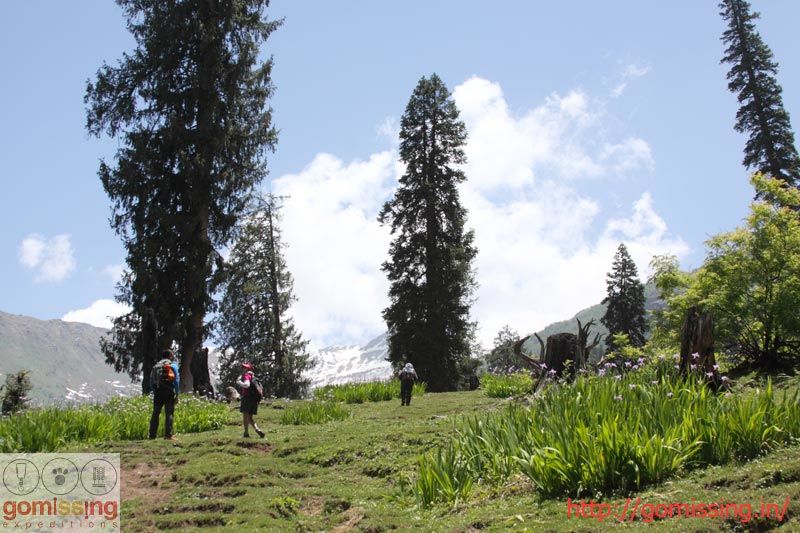 Thinking about exploring a beautiful area you've never been to before? You've reached the right place!
The Hamta circle trek is an easy to moderate grade trek near Manali. You will start the trek from Jagatsukh village close to Manali and climb through a densely forest village to reach you first campsite in the meadows. During the trek, you will climb above the tree line and walk through lush green meadows which have sparkling water streams running through them. You will get to walk across one such stream, the water of which will feel therapeutic on your legs.
Duration: 3 nights/ 4 days
Starting point: Manali, Himachal Pradesh
Difficulty level: Easy to moderate
Trail: Gradual climb to the meadows with some steep climbs. Possibility of snow at some places
Terrain: Meadows and mixed forest of Cedar, Walnut, Chestnut and Maple
Average walking per day: 4 to 7 hours
Day 1: Short drive from Manali to Jagatsukh village, followed by a trek to a meadow area just above the village.
Day 2: Meadows/ Jamri to Jogidug (3060 meters)
Day 3: Jogidug to Jobri
Day 4: Jobri to Chajoga village or Prini village