Well, we began the trip in the middle of the night of July 1st starting from Delhi - though it was going to be a 10 days trip but anyway we extended it to 12 days
We drove to manali by ourselves then we hopped on a rental car for next 9 days, it was a TATA Arya 4X4 SUV.
There were five of us
Me, my brother, a cousin and their friends.
Items we carried along
Medicines
A lotttt of juices
Some eatery
And a gas cylinder + stove
Our ID cards
Essentials
And an oxygen cylinder aswell
F**k, our car broke down on the first day itself - So, it took us 24 hours+ to reach Manali. I've been to manali earlier aswell it never took more than 16 hours 😢. 8 extra hours Damn it
We reached Manali at 03:30 had some food, yup we prepared it by ourselves
Than we started traveling further at 05:00 after shifting our stuff to the other vehicle - we reached rohtang pass by 7:30, since the car we hired was from J&K so the permit was not required. We traveled through out the day - Rohtang La, Baralacha La - ''La'' means Pass from the peak of the mountain.
At 17:00 we reached SARCHU so, wh had an option to make it to pang on the same say itself - the driver said it's going to take 1.5 hour but it took more than 3 hours and i was sitting next to the driver, trust me we were driving on ICE and nothing was visible. Anyhow - we made it. It was the worst day to be honest, the landscapes, the mountains, the lakes, waterfalls were mesmerizing but it was quite scaryy, i should say.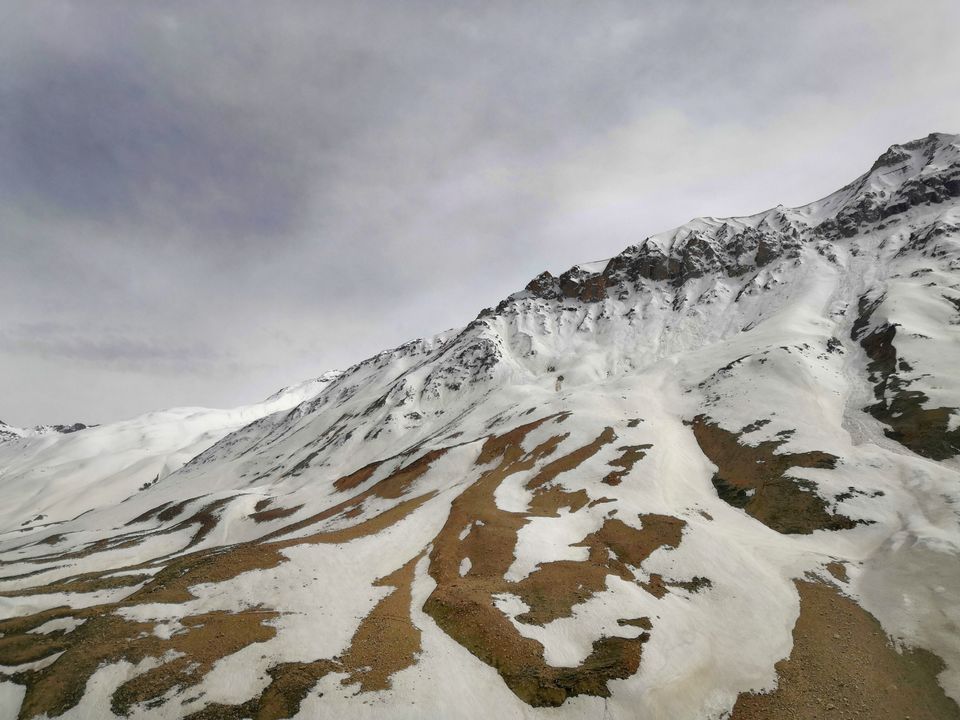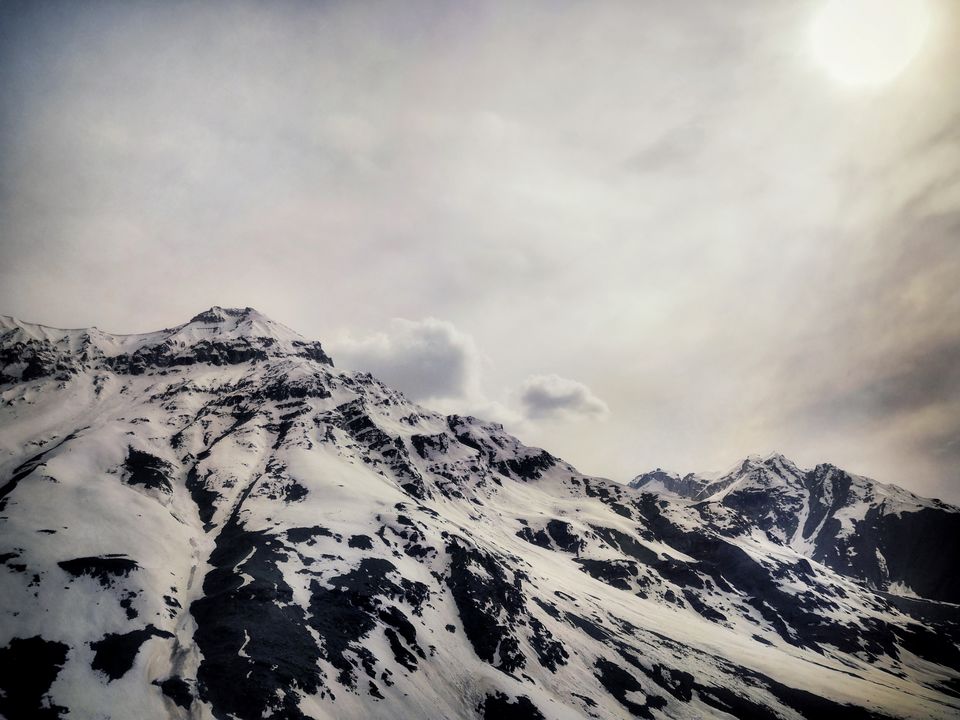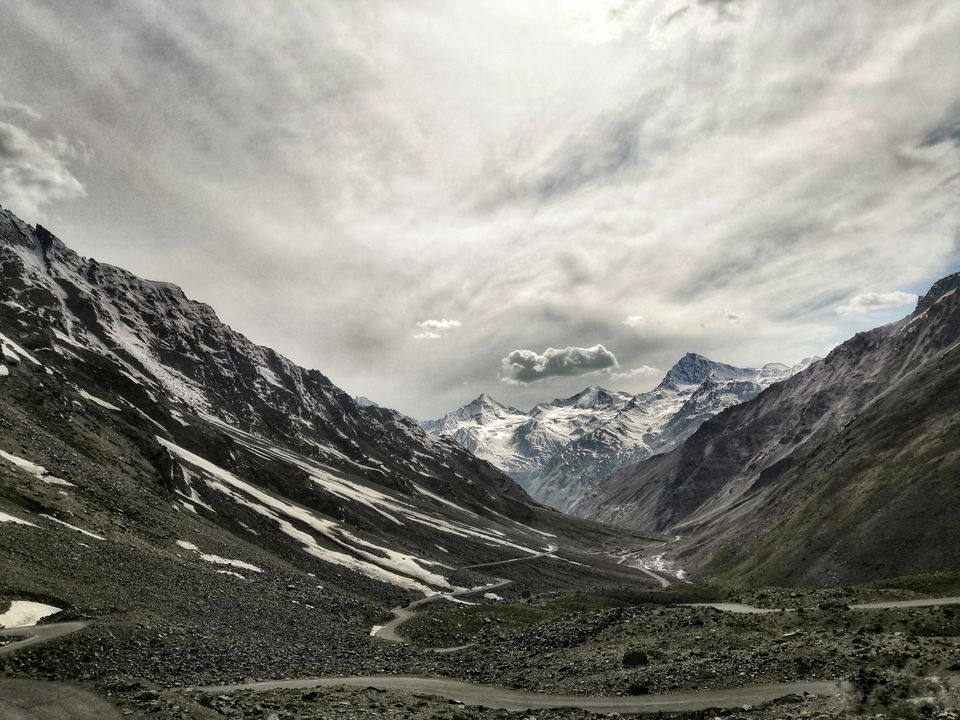 So, we woke up around 8:00 in the morning 🤣. The night was terrifying - everyone was sick somehow - i should say it was the worst night of the trip.
We began the day late 😂😂 traveled to Leh through zingzing bar. We parked the car on the side of the road around 10 kilometers before zing zing bar and we made Maggie, it was an amazing day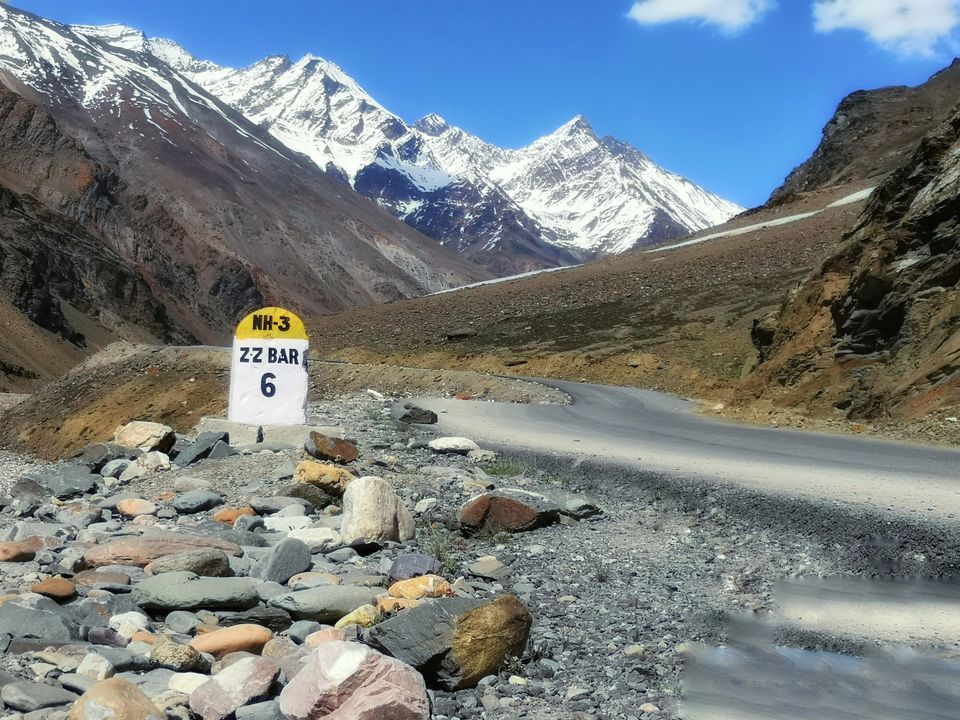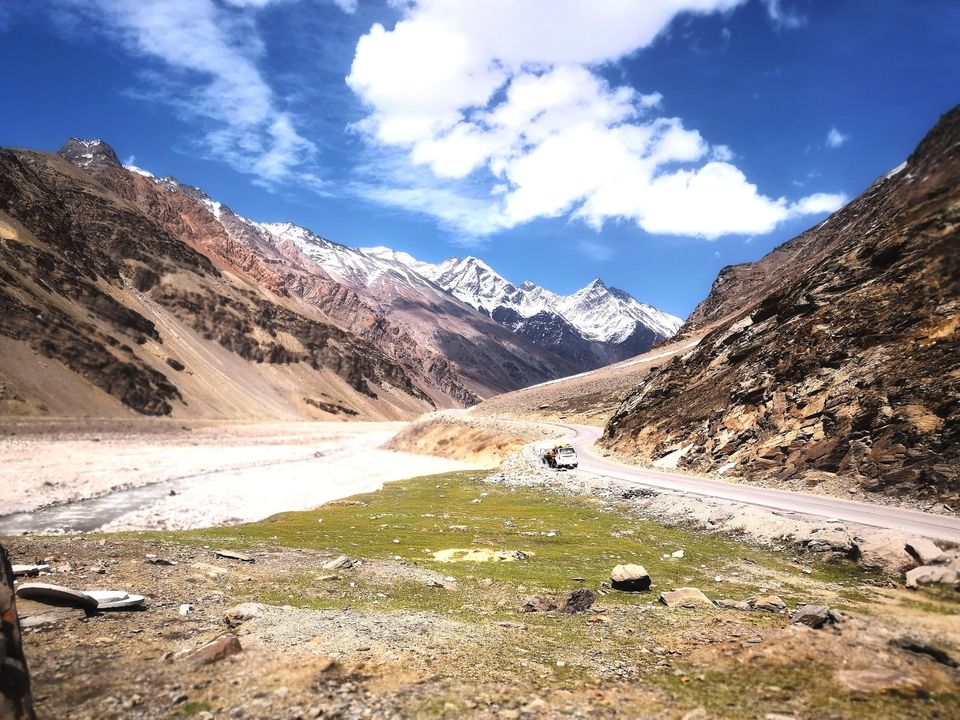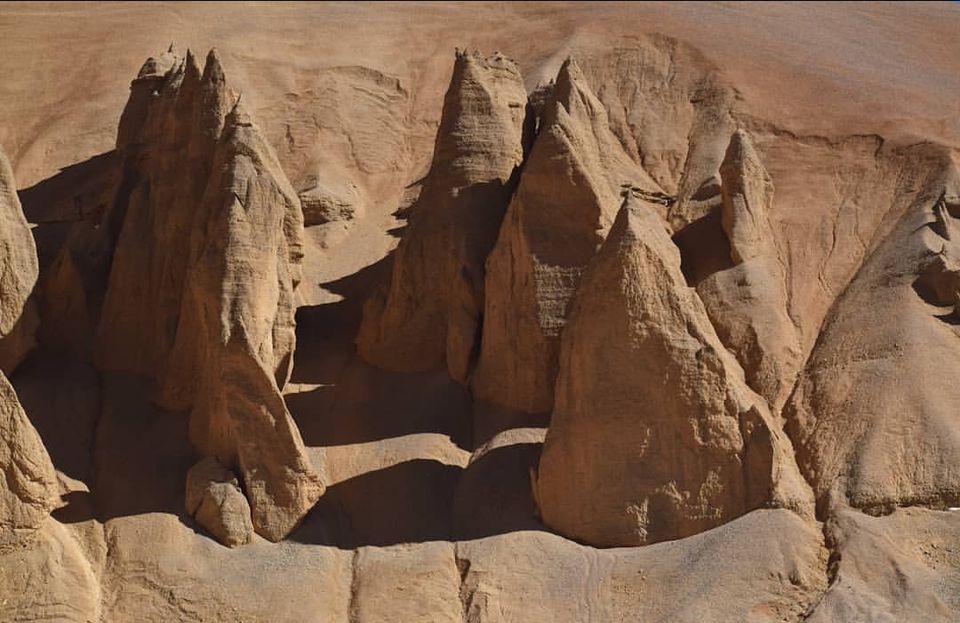 Phhhhewwwww!!! Finally we made it to leh. Trust me leh isn't that good but the places surrounding it are DOPEEEEEEE
PANGONG LAKEEEEEE, TSOKAR, even the leh airport
We spent a day at leh, checking out the local attractions
Including hall of fame, shanti stupha, magnetic hill