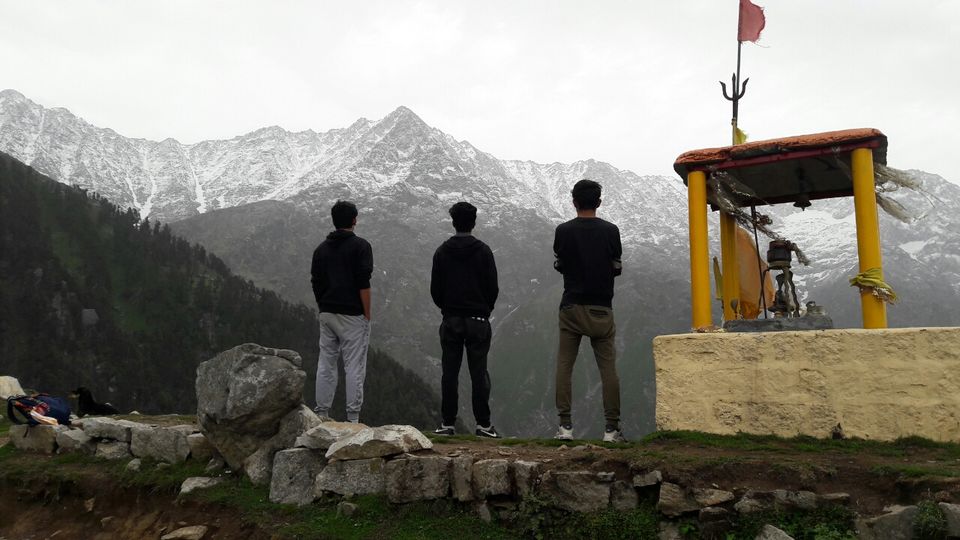 Trekking through the storms of Triund.

There are times when you start questioning your indomitable grit. The fear of having your wanderlust tamed starts to grow. You wonder whether your decision will be right or you'll end up succumbing to your fear.

I found myself going through the above when we reached the top of Triund because an unusual storm as described by the locals was not exactly what I planned for. And as we took shelter in one of the shops with several other travellers I wondered whether ignoring the weather forecast was a right choice. But unlike the other travellers, I decided to wait out and not descend in a small window during the storm. I wondered whether my wanderlust would be enough or not.


One of the best things about Triund is the harmony among the fellow trekkers. On your way up you'll be encouraged by every passersby. You'll be delighted with the breathtaking Magic View which signifies the 2/3rd of the trek. The glory of Magic View even makes Dharamshala envy its beauty.


The storm finally gave up to the zeal of the trekkers and there was this eagerness in everyone's eye to reap the fruit of patience. Thanking the shop keeper we set off to explore what we have achieved and the site was nothing less than divine. The fog descended from the snow line and its might shook all of us.


The sun came up and I further went to a much higher spot. Everything seemed smaller and even the mountains felt like mere toys , such was the grandeur of Triund. Dawn came and all got ready for the traditional bonfire. The moon came out to complement the scene with its everlasting light. The moon was never this beautiful.


One of the best places to recuperate after the trek is Dharamkot. With its fine restaurants and diverse culture, you'll be mesmerised by Dharamkot .Over the years Dharamkot has become a foreigner's chill out spot. People from all over the globe come here to seek solace. People come here to spend some days away from the modern humdrums and experience sheer peace .


Adventure is out there. Triund's peace heals everything, next time you wish to rediscover yourself have no second thoughts.

Important info
Way to get there via bus from Delhi is around 1200-1300 .
Good shoes are recommended because of the terrain.
Renting a tent for one night is around 1000-1200.