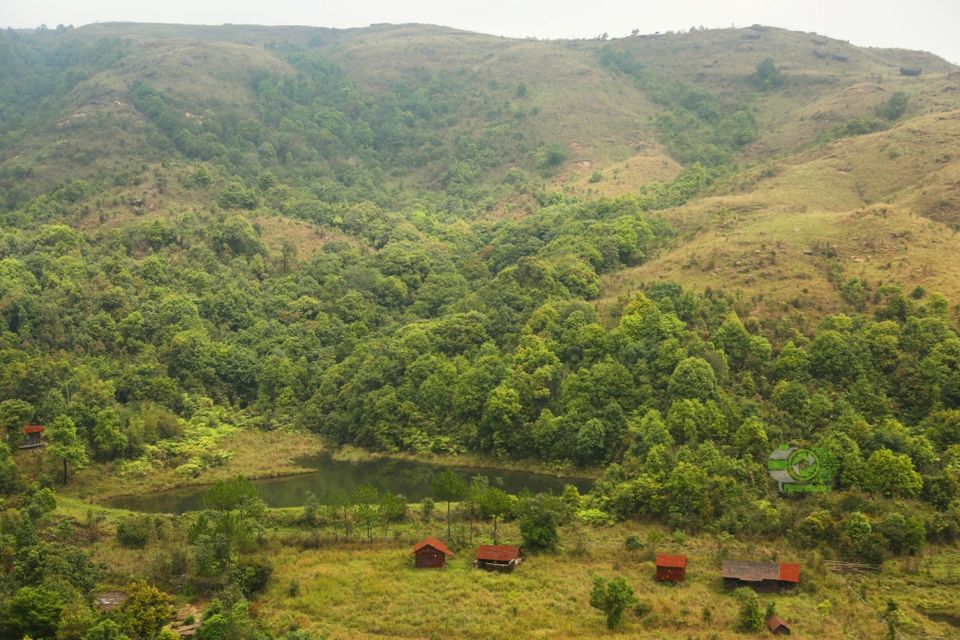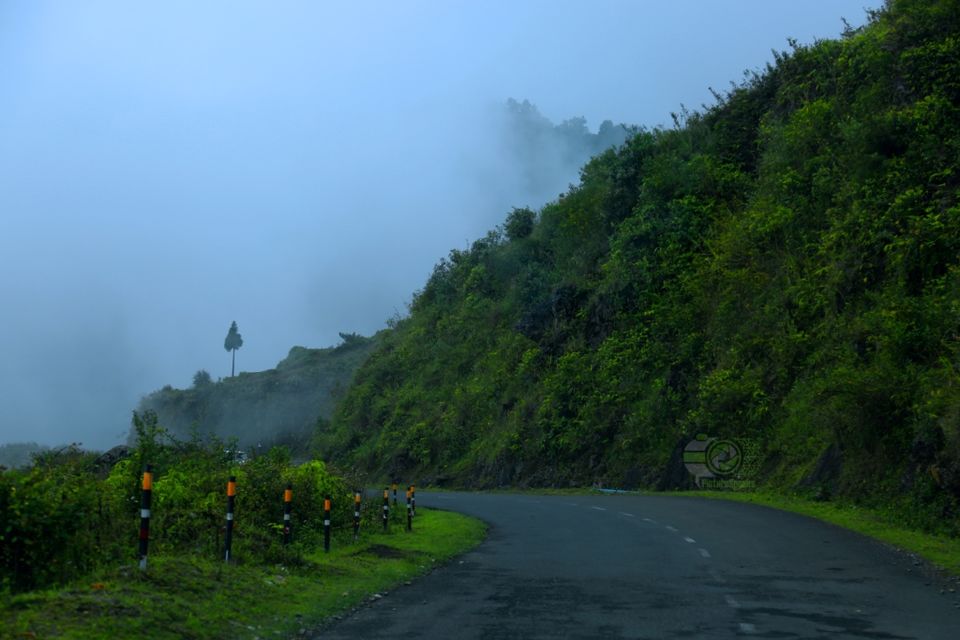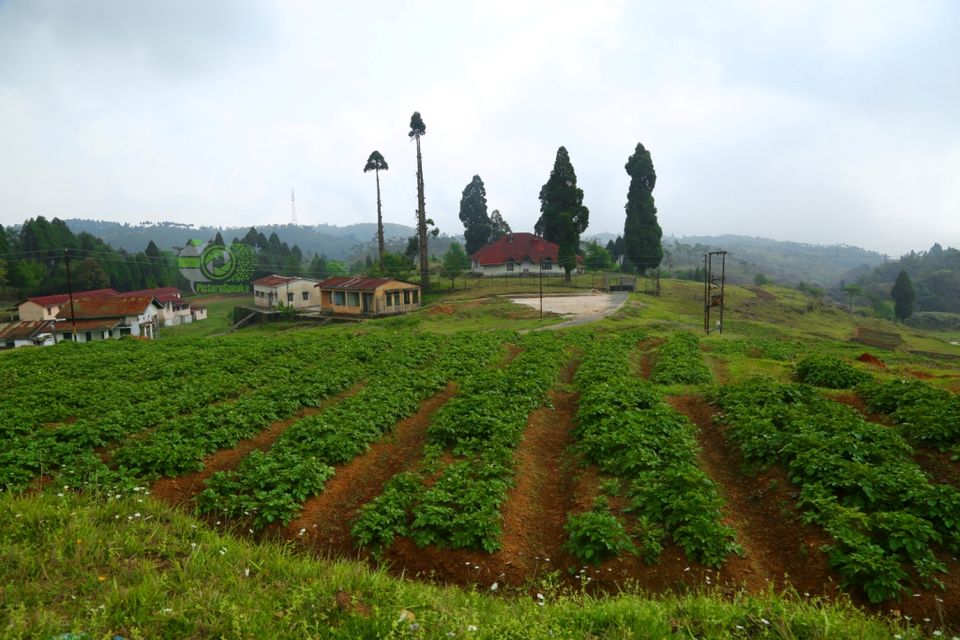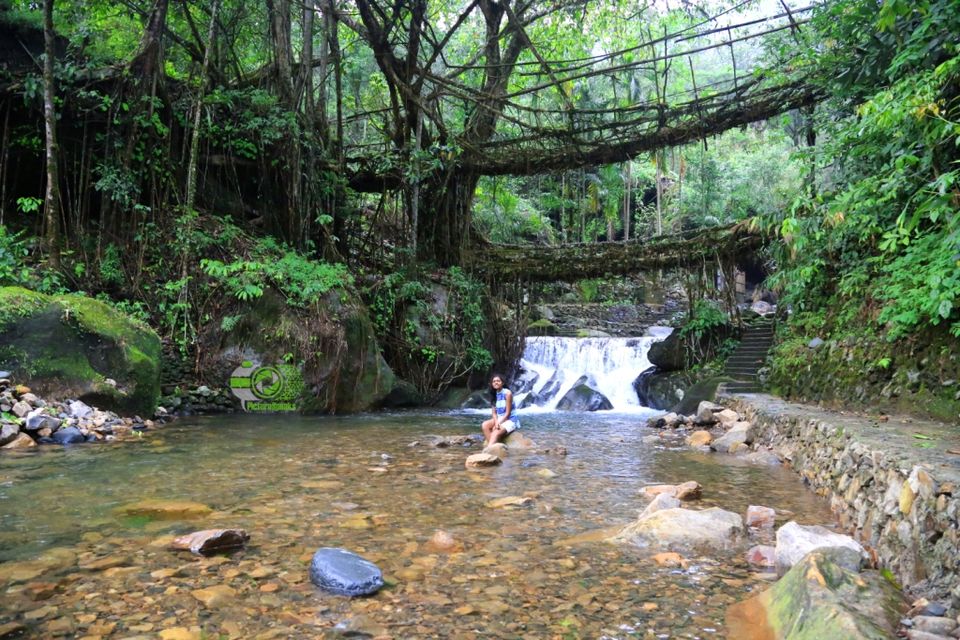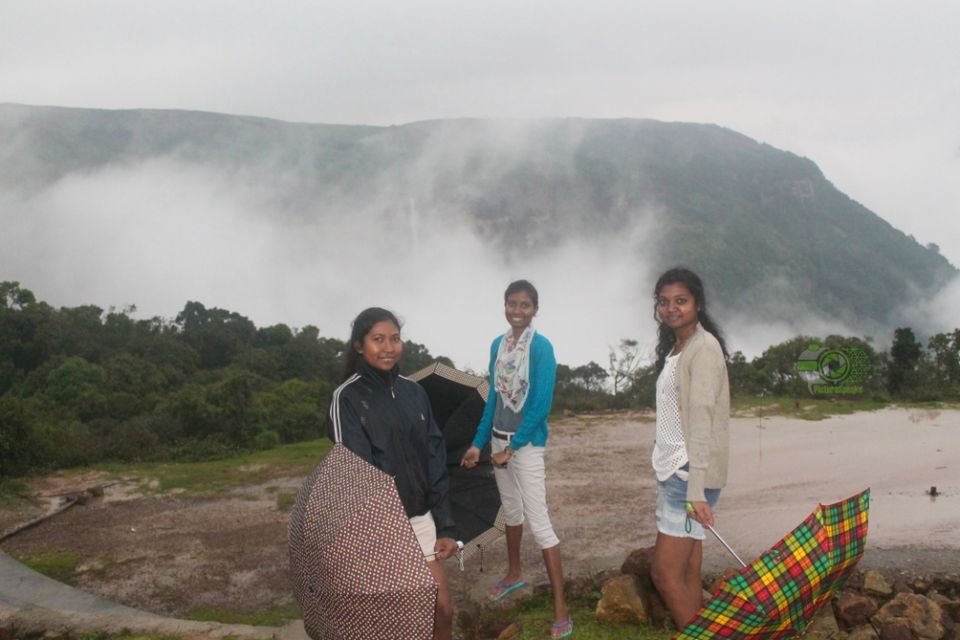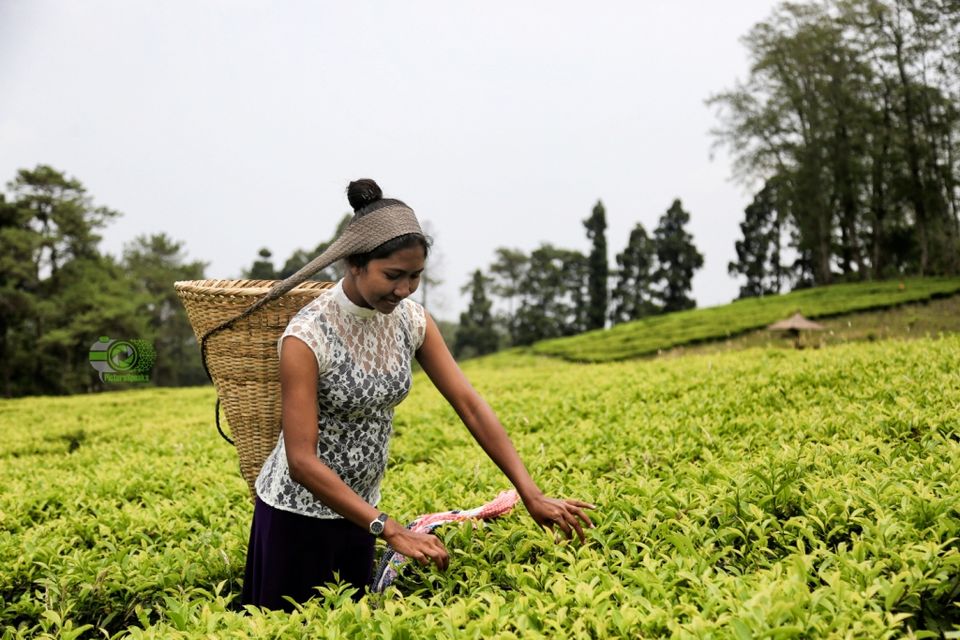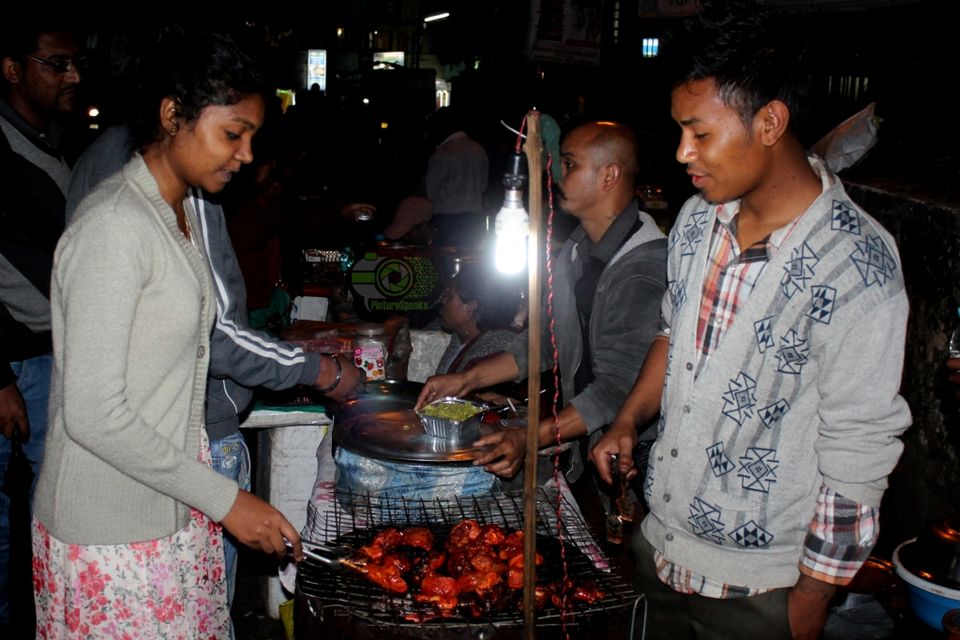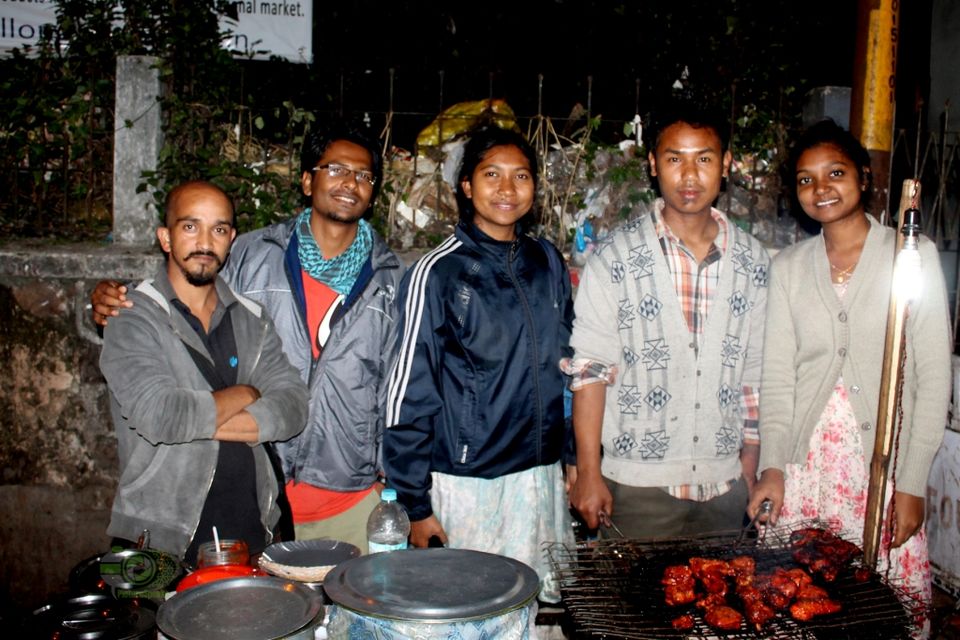 Meghalaya: my dream destination. A place I have always wanted to be, a place where I can touch the clouds, feel the air, romance with the rain and smell the sand.
AN OVERVIEW:
Day 1: Guwahati to Shillong (3 hrs drive)
Booked cab via Meghalaya Tourism kiosk, charged: Rs 2200/-
Stay : Hotel Pine Borough , Police Bazaar. Just a budget hotel.
We started off from Kolkata to Guwahati , a pleasant flight. It is always advisable to check with the state tourism kiosk, they guided us with booklets and few contacts around. They were the ones who booked a taxi for us and soon we were on road running at the borders of Assam and Meghalaya. On way we saw the little ones dressed traditionally and dancing and celebrating as it was their New Year, a good day for us to travel.
This place has a lot to offer regarding nature wonders, culture, the fresh air, lush green hills and the happy faces. As we entered Meghalaya first thing that took my attention was the vast Umiam Lake. For those who have a fascination for the water sports and boating can visit this place or one can skip it and enjoy the view from the view points on road. We made our choice; we were eager to explore beyond Shillong and there were lot more surprises to come.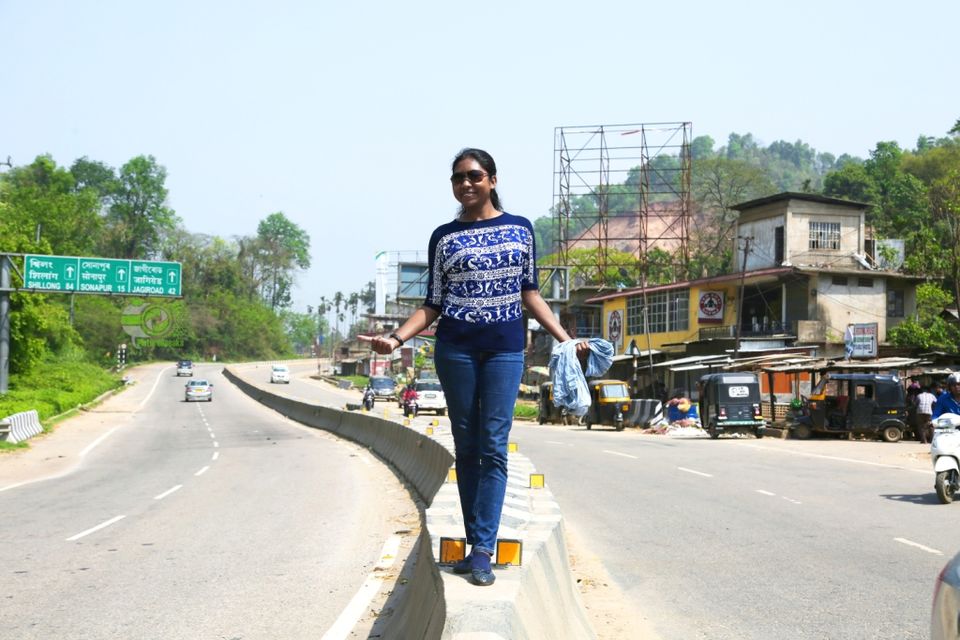 At the border of Assam and Meghalaya
By 4:00 pm we reached Shillong , the taxi dropped us at Police Bazaar, which is the center on the city. We had no prior booking done for the stay so we took half an hour to look for it. Its good if one can book YMCA rooms but the only demerit is it is a little off the center and to move to any place you need to come to the taxi stand. As we had no plans to move around in Shillong and we were more interested in the rural trip we decided to stay at Police Bazaar so that we can move early morning. Finally we got a room at Hotel Pine Borough. That evening we spent at the market walking around having some ethnic food and talking to few people who seemed to be friendly. What a delicious food they have, rice: jado , barbeque chicken , salads, momo, and many more. They even shared their recipe. We even made a friend Sylvester at the food stall. His stall is just opposite to Purbashree Emporium, Police Bazaar .I'd love to visit his stall sooner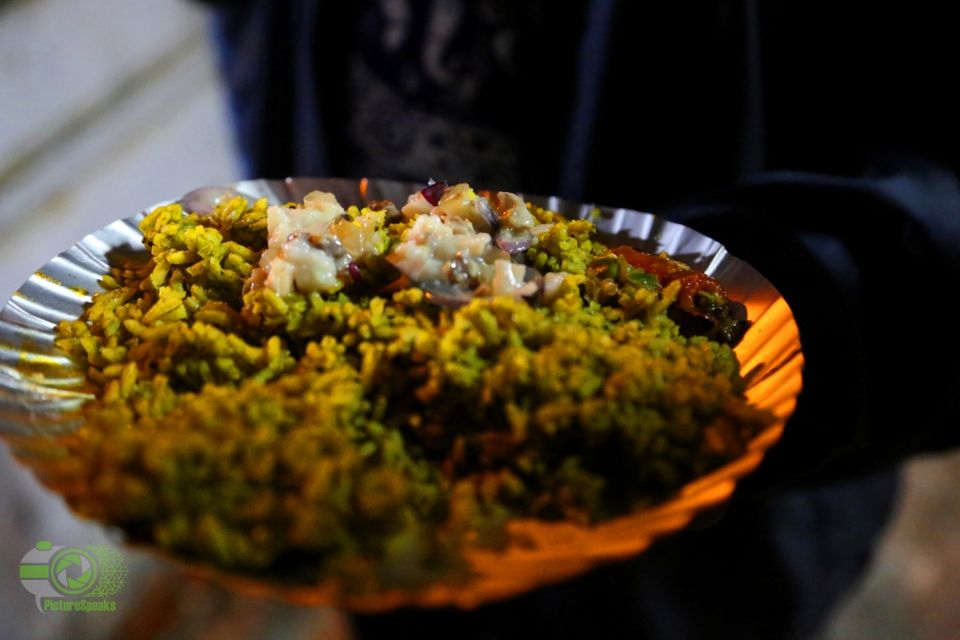 The traditional platter
In a land far, cultures apart and language unknown we had one thing in common a friendly gesture and a welcome smile. As we shared our cultures I realized even though far we still have similarities in eating habits, beliefs, lifestyle, culture, etc.
What an evening we spent there, it was chilling and we enjoyed all the delicacies on the streets of the Police Bazaar. The streets are so vibrant full of umbrellas, shawls, bags, accessories, etc.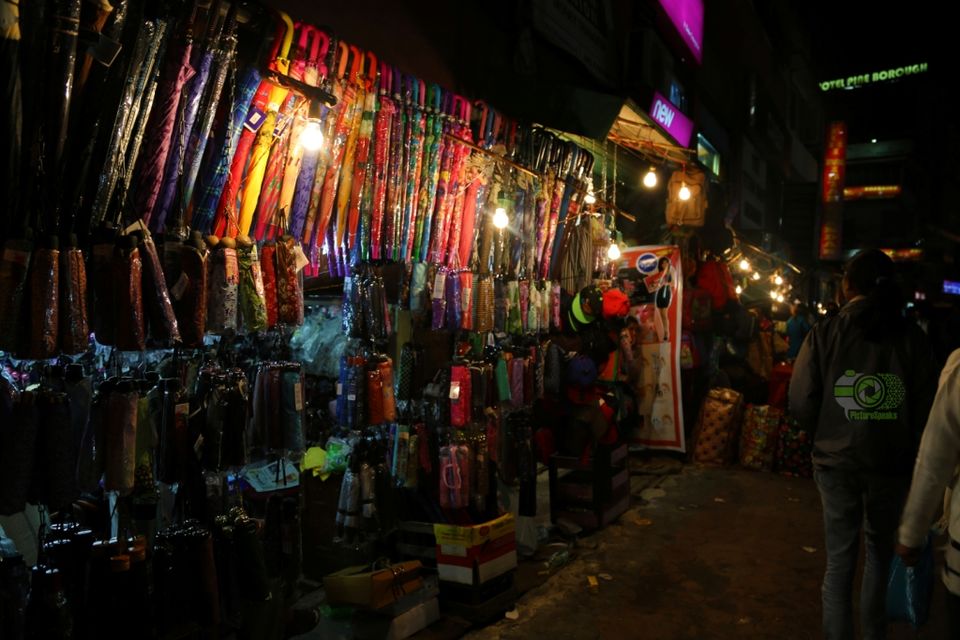 An umbrella store
Note: move to the lower side of the market area one can get good and cheaper hotels. One at the market area is fancy and expensive for budget travelers.
Day 2: Shillong to Mawlynnong
Started at 8:00 am did some off route site seeing and visited few villages and rivers unknown to the tourists.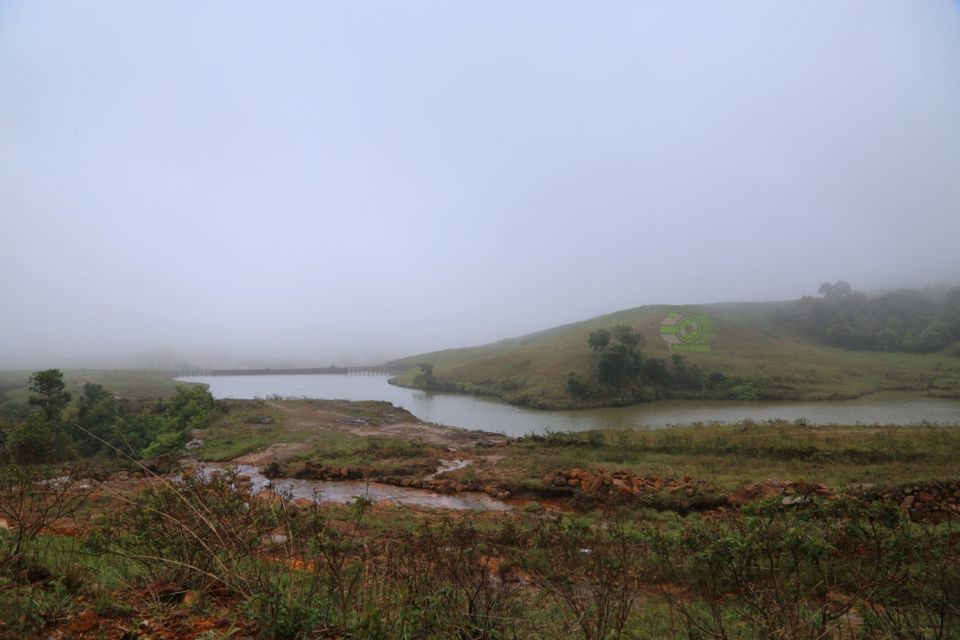 Some place else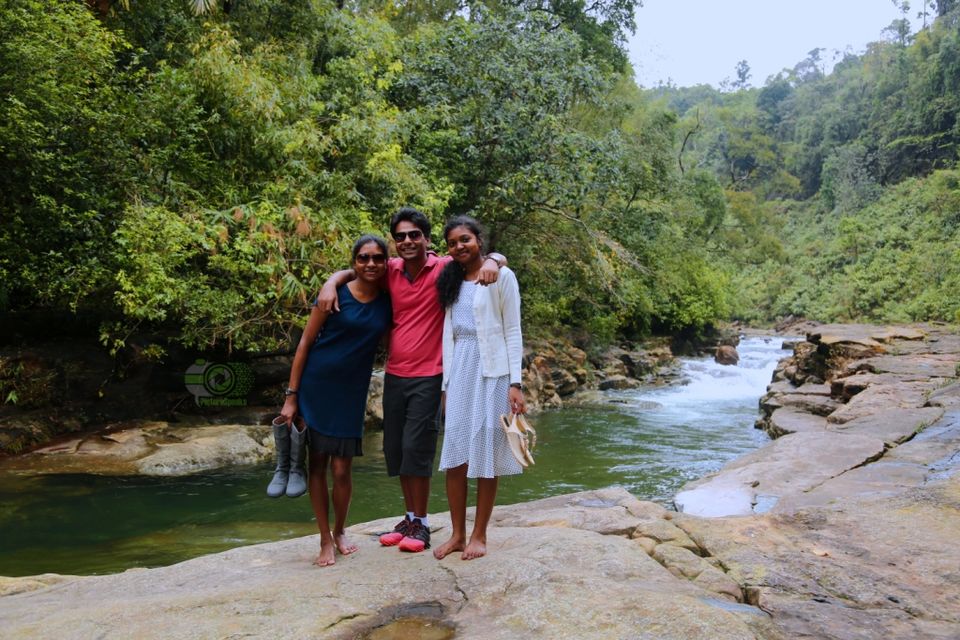 A river on way to Mawlynnong
Reached Mawlynnong (cleanest village in Asia) by 1:00 pm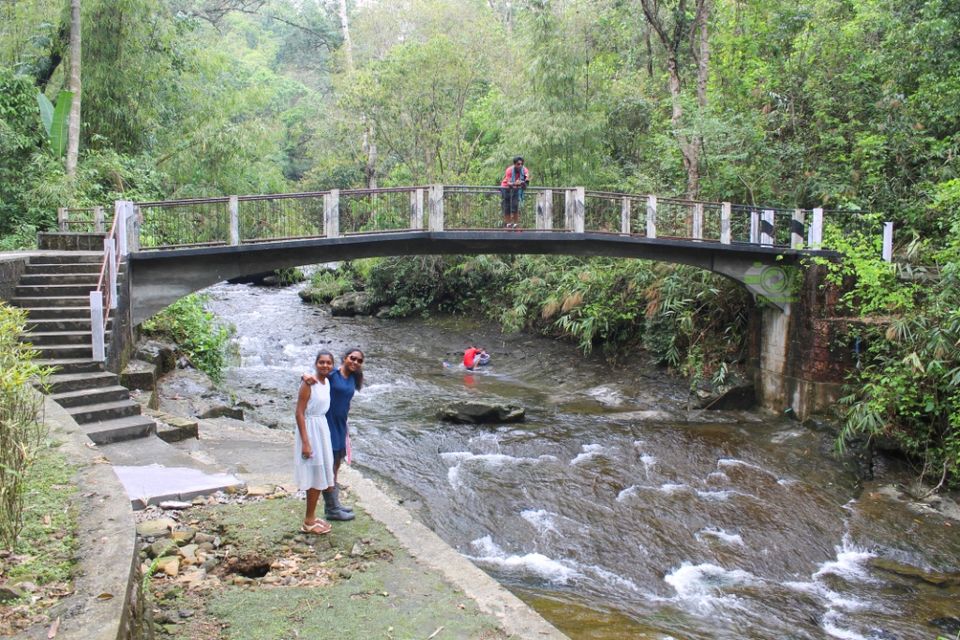 The river flowing by the river, this place is yet another world. Calm and peaceful.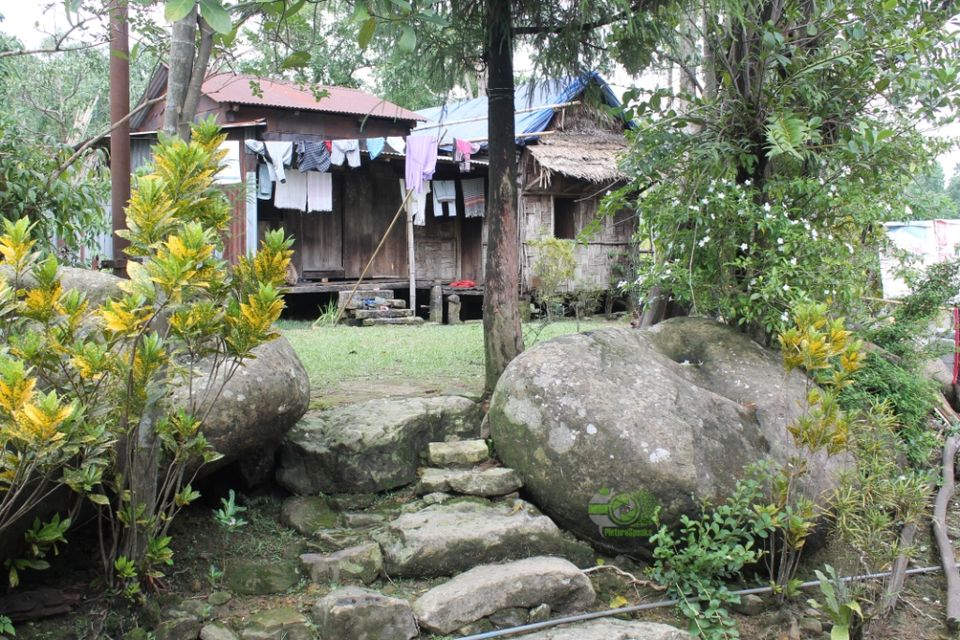 Cleanliness is the culture here.
No high raised boundaries , just bushes and rocks define their campus, it explains the human values of the people here.
Stay :Ha-La Tyngkong Homestay (very homely and comfortable). Per night charge Rs. 1500 . they had the restaurant in there.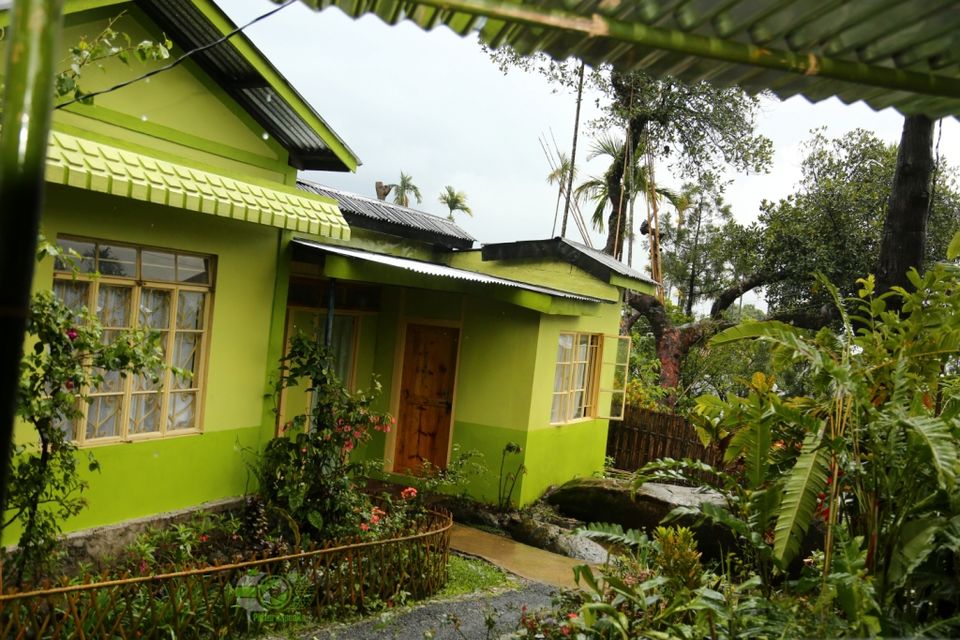 The home stay.
We also visited Dawki at Bangladesh boarder and took a boat ride. This is considered to be a India's cleanest river.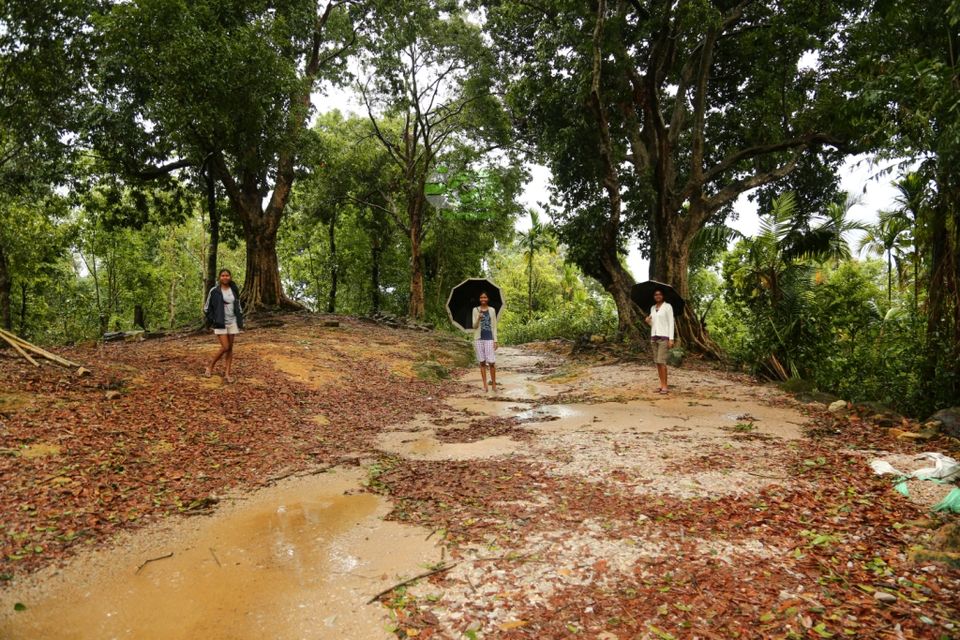 Somewhere around Mawlynnong... the untouched part
Day 3: went around Mawlynnong and moved to Cherrapunji
Left for Cherrapunjee at 12:00 and reached at around 3:30 pm. We spent more time at unknown places and villages. Made our own viewpoints on way. That day we went around a little as it was raining heavily. Did a little local site seeing.
Stay: Phatang Homestay. (Rs. 1000/' per night) ph. No – 9774485910. A very beautiful location, 100m away from the market and beautiful view of the falls in front.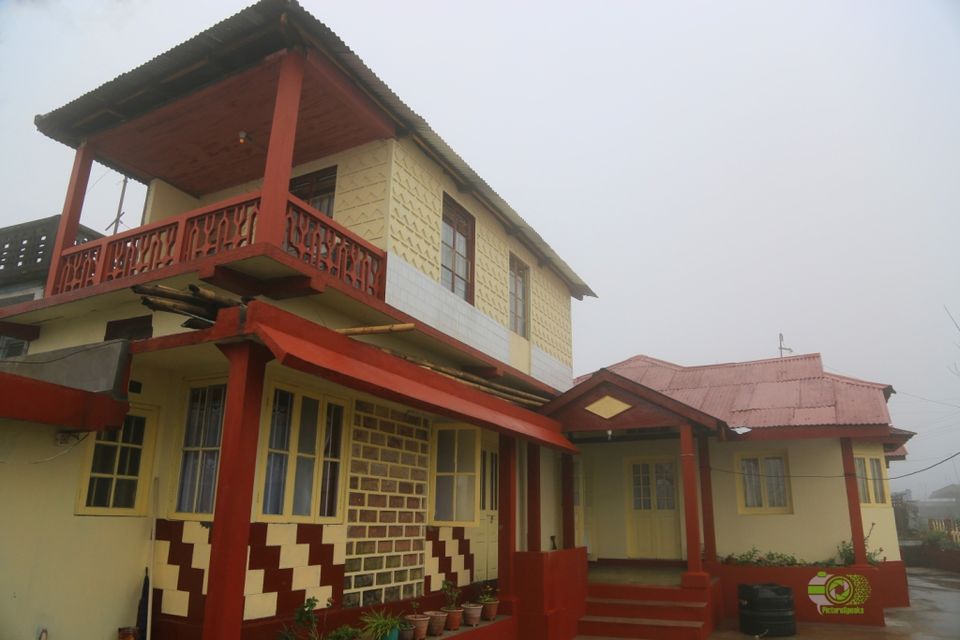 A perfect location from where you see the Seven Sisters Waterfalls in front of it. The viewpoint is just 10 minutes walk.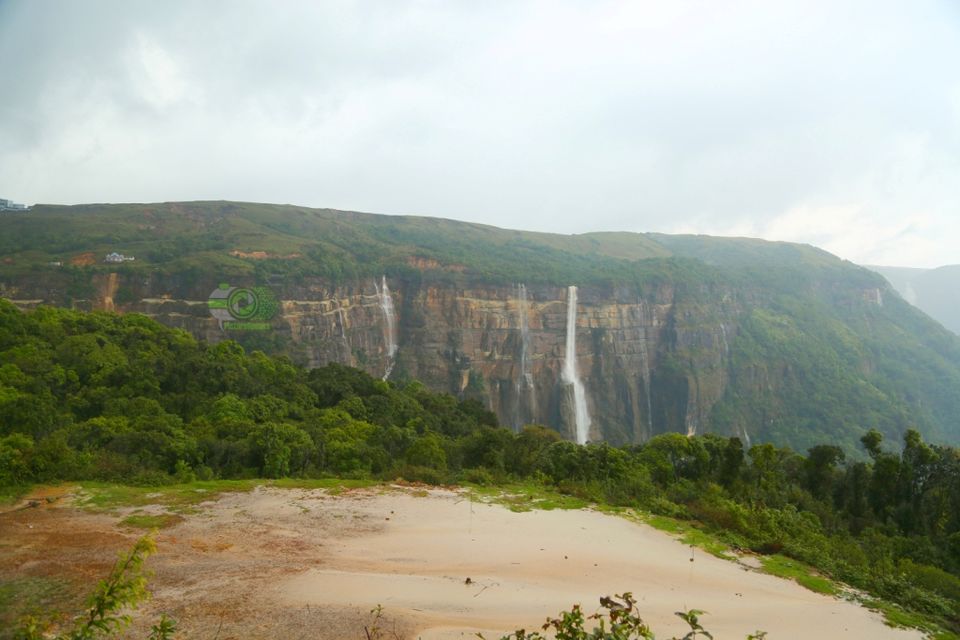 The Nohsngithiang Falls
Day 4: at Cherrapunjee. The weather is unpredictable.
1st site – Norkhalika falls, one of its own kind. We spent 3 hours there.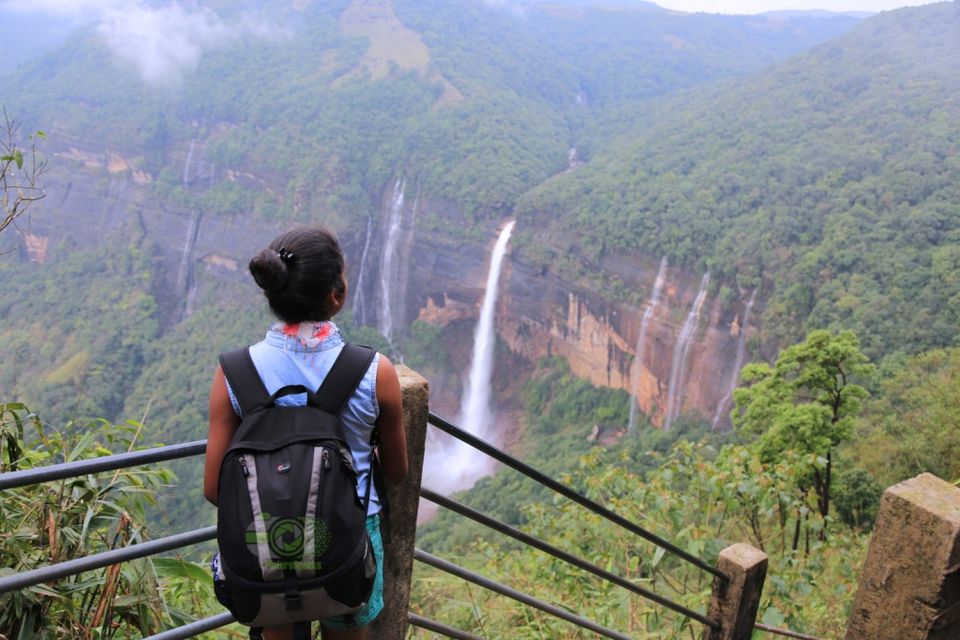 2nd site: Double Decker Living root bridge. 'Unique in the World'
We took 1 hour 10 minutes to reach and while returning it was 1 hour 40 minutes. This is a place for all the enthusiasts and adventure seekers.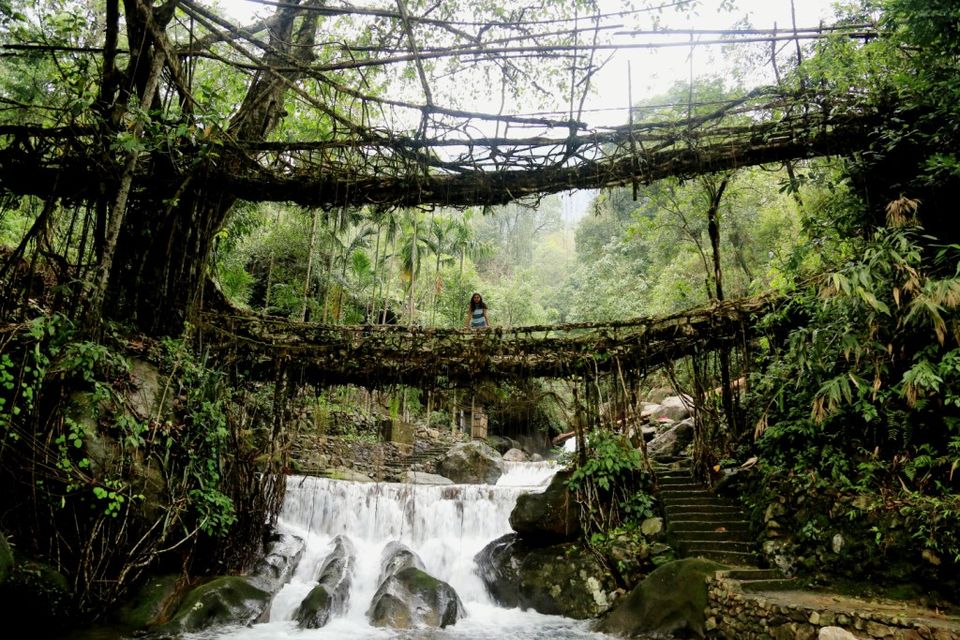 Day 5: to Shillong again on way back visited few more places.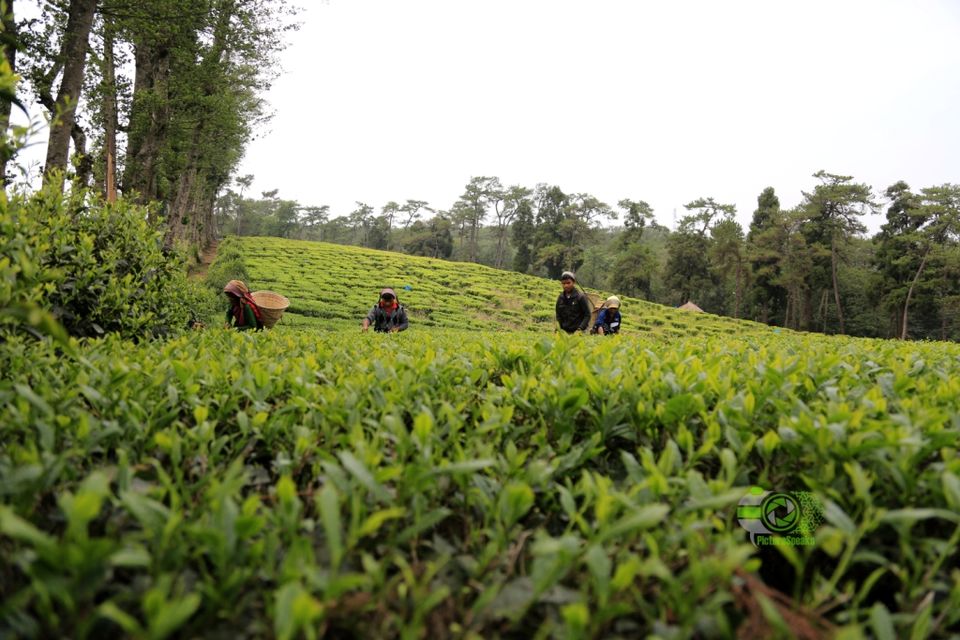 Tea garden, Shillong
At Shillong we visited Don Bosco Indigenous people's museum. You need more than an hour for this place and it's very unique. You'll love it if you are a culture lover and keen about the various lifestyles and traditions.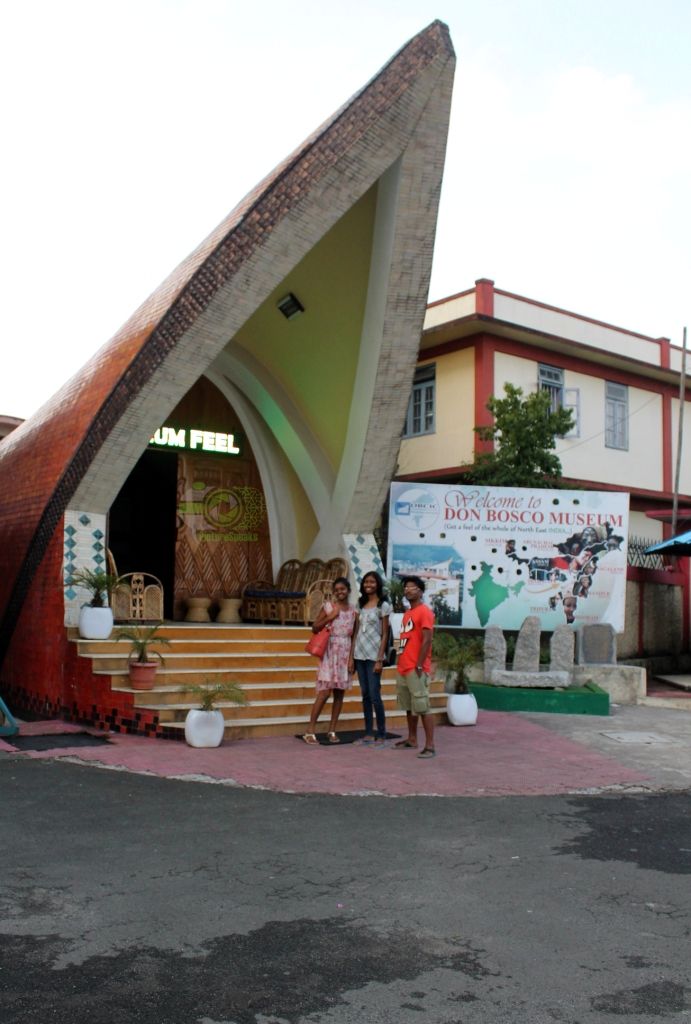 At the museum
Enjoyed the street food as before.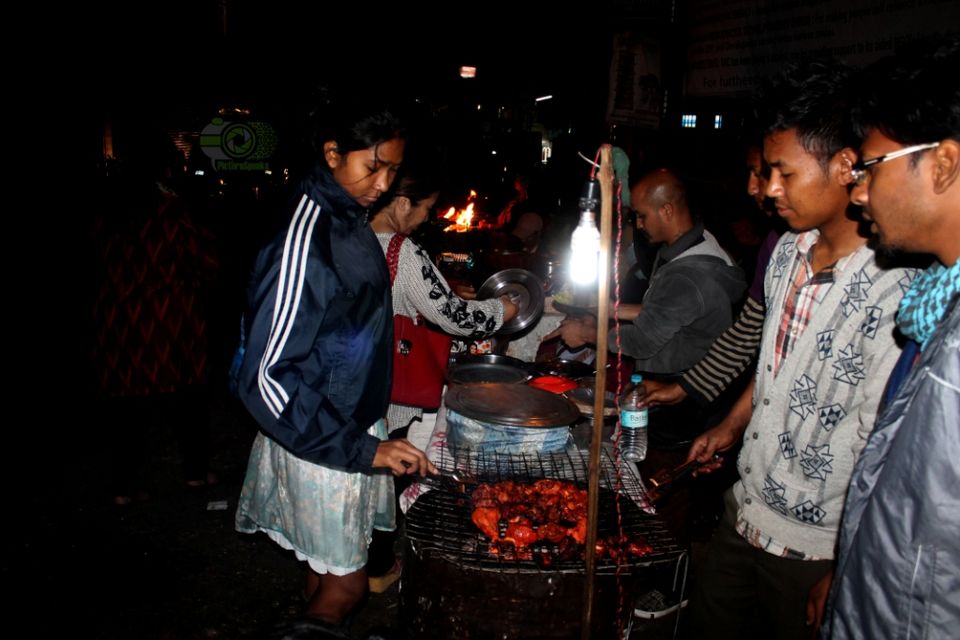 A little cooking on streets
That evening we did a little shopping and ended with a cup of coffee.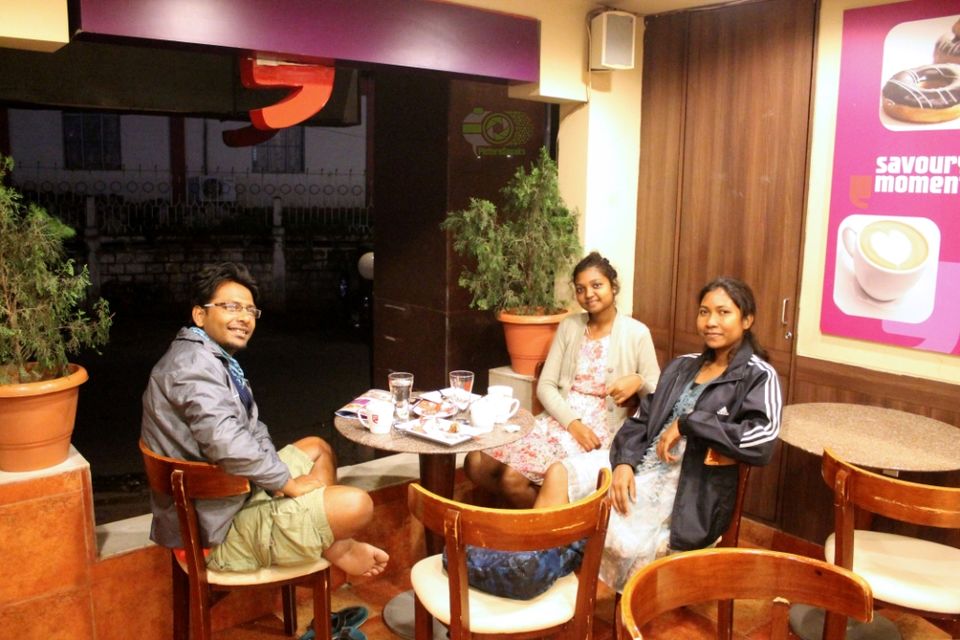 Day 6: early morning we left for Guwahati.
Note:There is the helicopter service Shillong to Guwahati, we missed it so better do the advanced booking.
Take the cab from Shillong to any place you want to start with and then take the local cab to move around at that place. As few drivers are not very familiar with the local sites and roads.
We had a great time in this place and was wondering if I could come back any time sooner only for the love of the rain.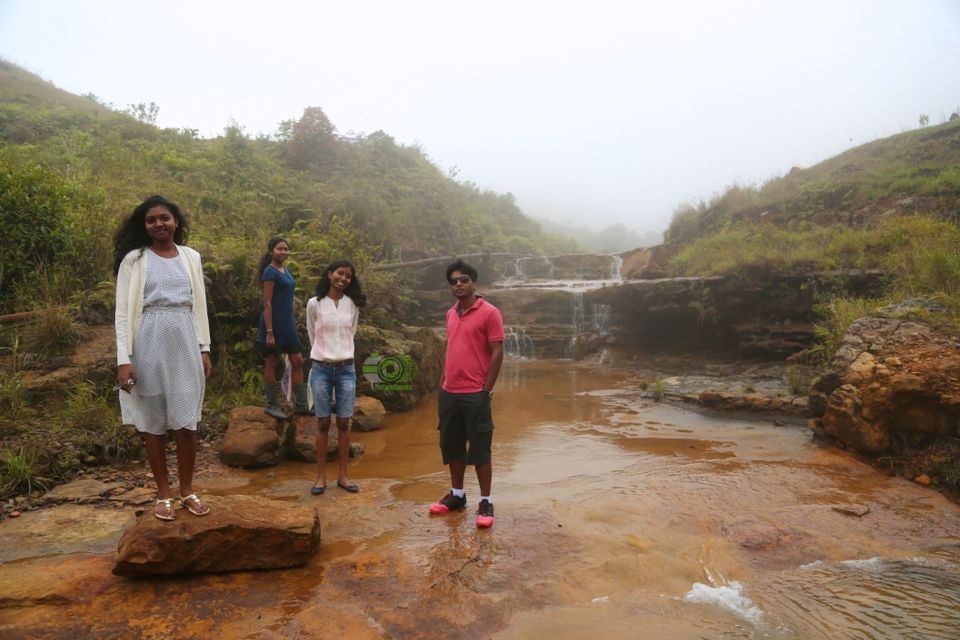 Finally.....The curious wandering squad !!!
Picture Credit:Bikram Khalkho
Visit his page @ https://www.facebook.com/picturespeaks/