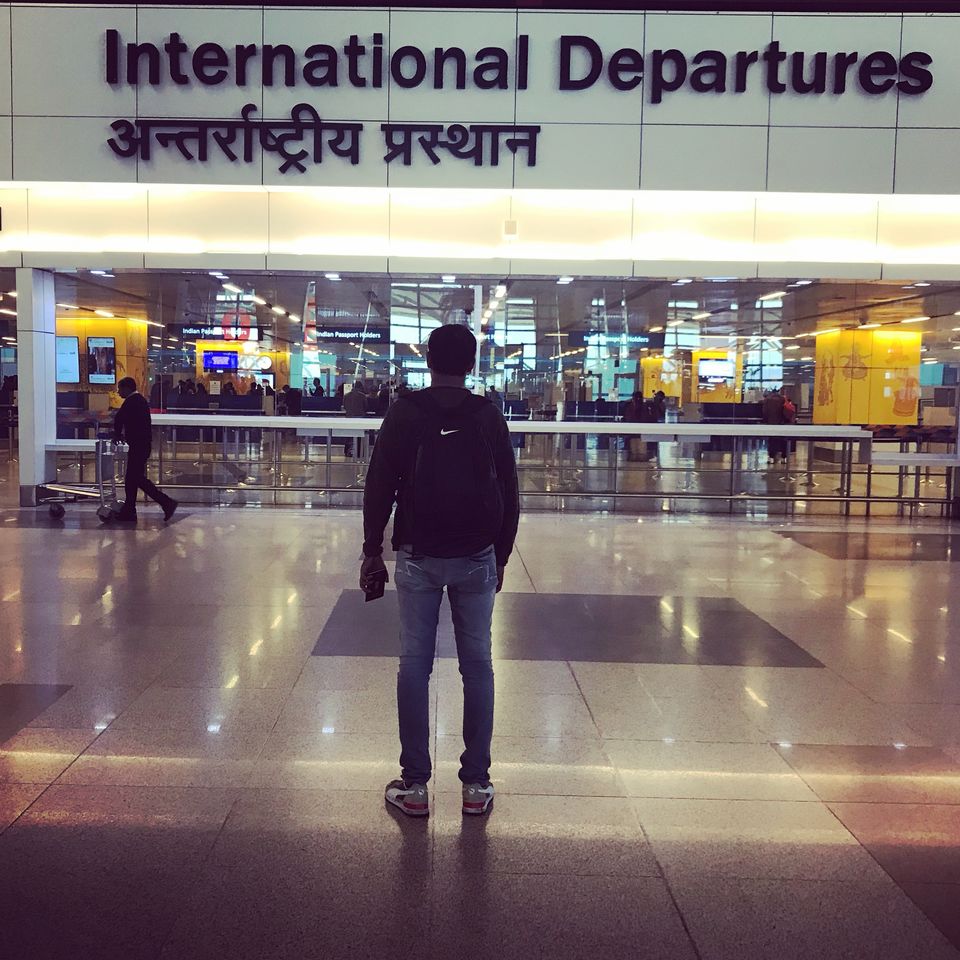 Time was 7 am and I left for the airport. The next available flight from Delhi to Kathmandu was at 11.45 with Indigo, I had good 4 hours to plan what to do in Kathmandu, I booked Zostel Kathmandu through Booking.com which was going to be my home for the next 4 days. After approaching to Kathmandu one can see the majestic views of the mighty Himalayas. The sun light touching the peaks were mesmerizing. The airport in Kathmandu is small and had a little congestion due to which we had to wait for landing. From your window seat you can witness the mountains all around the city. We landed at 2 pm local time and the moment I stepped out of the plane,
Oh boy! What a lovely weather it was in Kathmandu.
How long does it takes to plan a trip. 1 day , 1 week or even a month, Well in my case it was just 30 mins.
My name is Sandeep and I'm a travel consultant by profession. World geography, flights, hotels, destination,and everything related to travel is on my fingertips. My profession is to help people plan their holidays. I have been doing this for quite a long time and this time I was helping myself to go on an impromptu trip to anywhere for my 29th birthday. it was early morning of 20th Jan and as usual I was about to finish my shift,simultaneously I was thinking what kind of adventure I can do for this birthday as I was really not in a mood to party, clubbing or any other celebrations. This time it has to be different. I was looking for flights on google flight for everywhere in India and suddenly on right hand side on top of the screen there was Kathmandu for just 12000 round trip to that on same day reservation. It was 6 am and I told my friend sitting next to me that I'm leaving early and I'm going to Kathmandu and she was like " Are you kidding me?" I said hell No, I'm going. Delhi in January is so chilled and foggy, I just logged out and left, reached home and packed whatever was in front, to be very precise all I need for my trip to anywhere is only a backpack.
Day 1
Took a taxi to Zostel from airport, it costed me 500 INR and yes they do accept Indian currency everywhere, just know the calculation. I was awake from last 20 hours and so decided to just doze off for the day. Got up in the evening and went up to the terrace to get some bird eye view of the city and see the sunset. I spent the evening talking to fellow hostel mates and yes to the hostel manager who helped me to know more about the city. Did some homework to know about the surrounding and plan the next 4 days, That's it for day 1.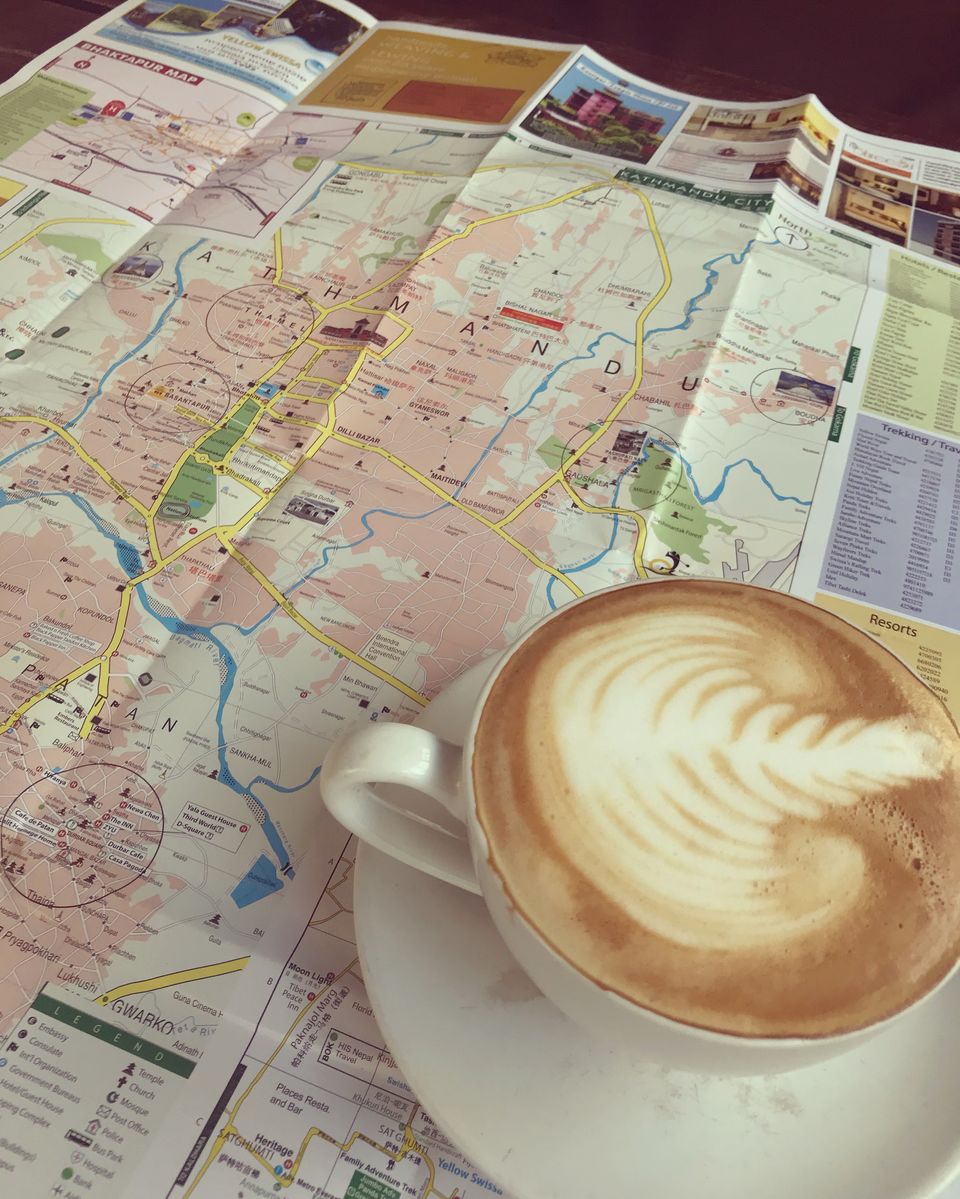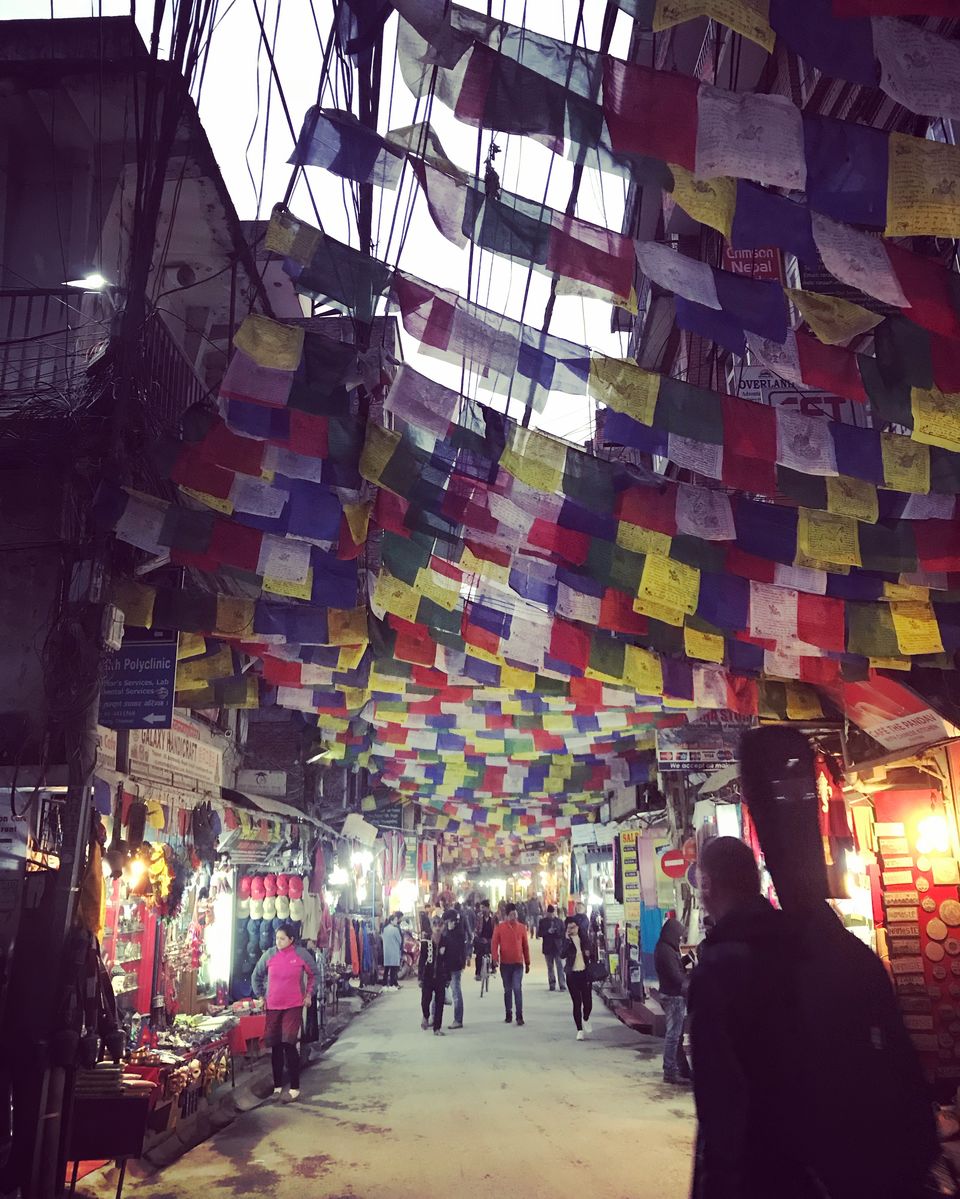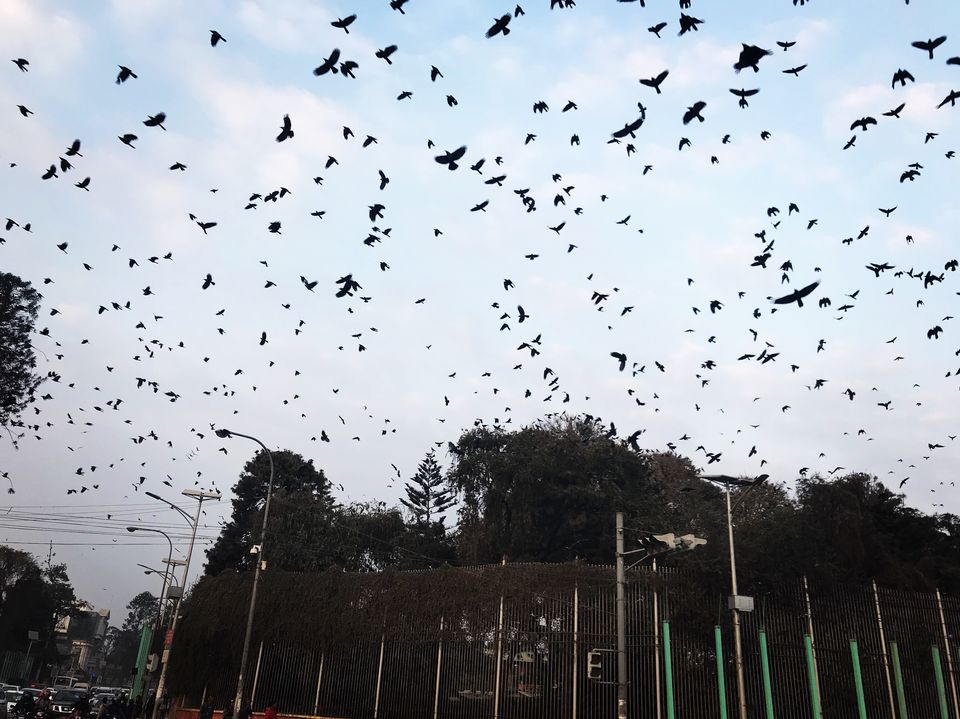 This neighborhood is the main tourist attraction which is filled with amazing coffee shops, souvenir shops, street market, and some good branded outlets. Day 2 was just to explore the neighborhood by foot. I also found that there are bike rental company around the city, I rented a scooty for the next 2 days to explore the city. Its always easy to roam around if you have a conveyance. Soaking some sun on a rooftop cafe in the hustle bustle of the city and sipping some coffee, that was a perfect setup for a cold afternoon at the Mezze by roadhouse on the Durbar Marg. Did I mention about the breakfast I had at the Himalayan Java Coffee at Mandala Street. This cafe is a must visit place for coffee lovers. Day 2 ends with lots of food, coffee and visit to the market.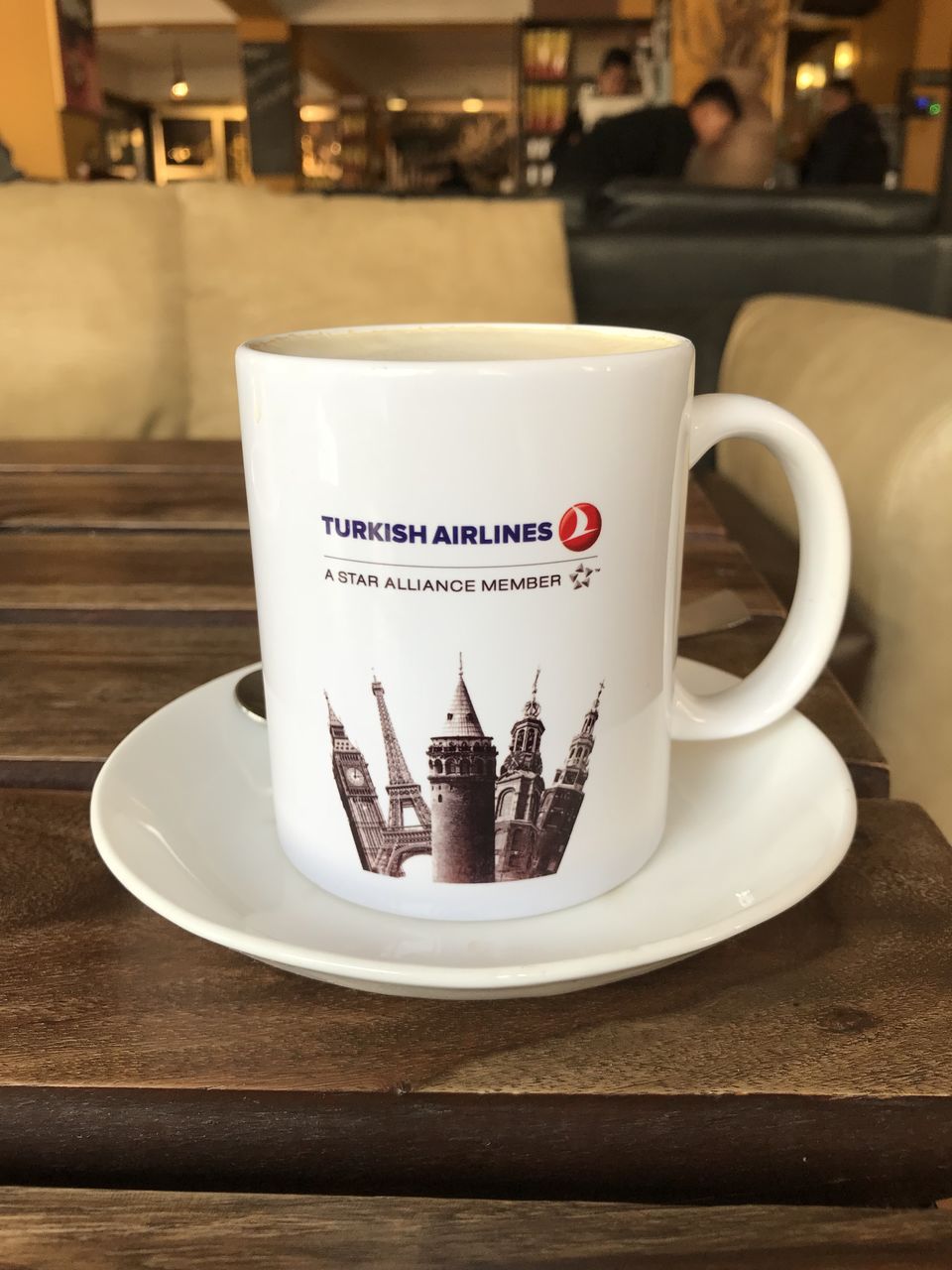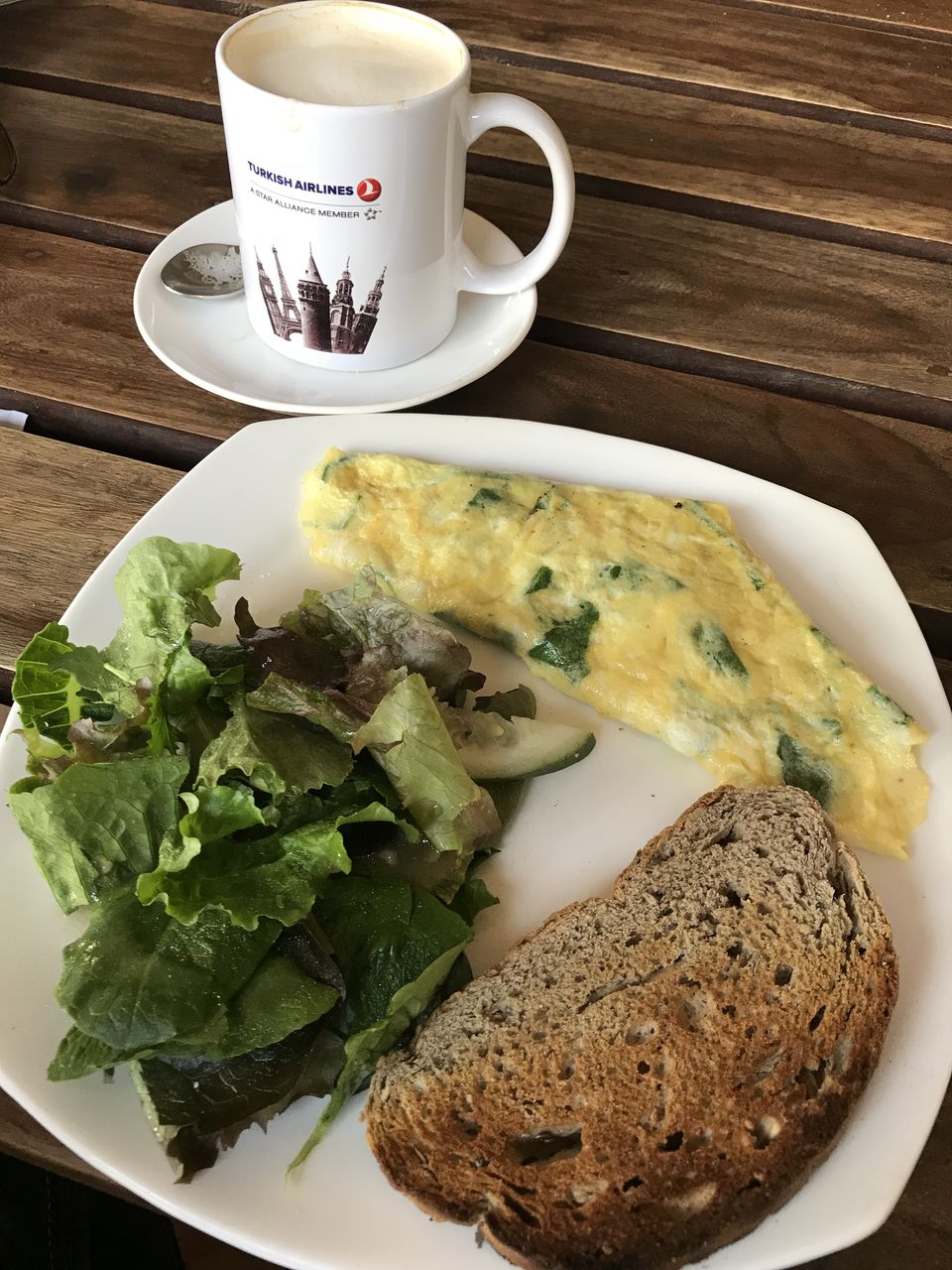 Day 3 22nd January!
Last day I also rented a scooty from Thamel market, best way to explore any place is on two wheels, you can just roam around anywhere according to your choice. This day was reserved for sight seeing and to explore the city. I started off early after breakfast, 1st stop was the Bhaktapur Durbar Square.
Nepal airport is on of the most scenic airport, a treat for plane spotters as the huge glass wall gives a clear visual of the airport, The weather changes in minutes, that day it was sunshine and it started raining all of a sudden, the view was just breathtaking, check out the pictures,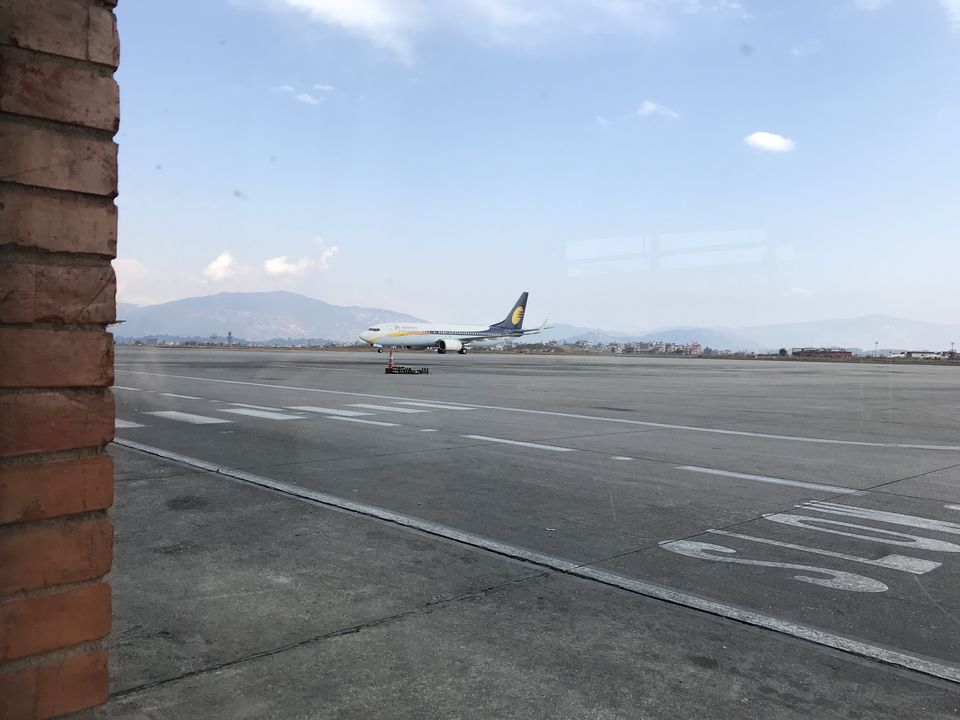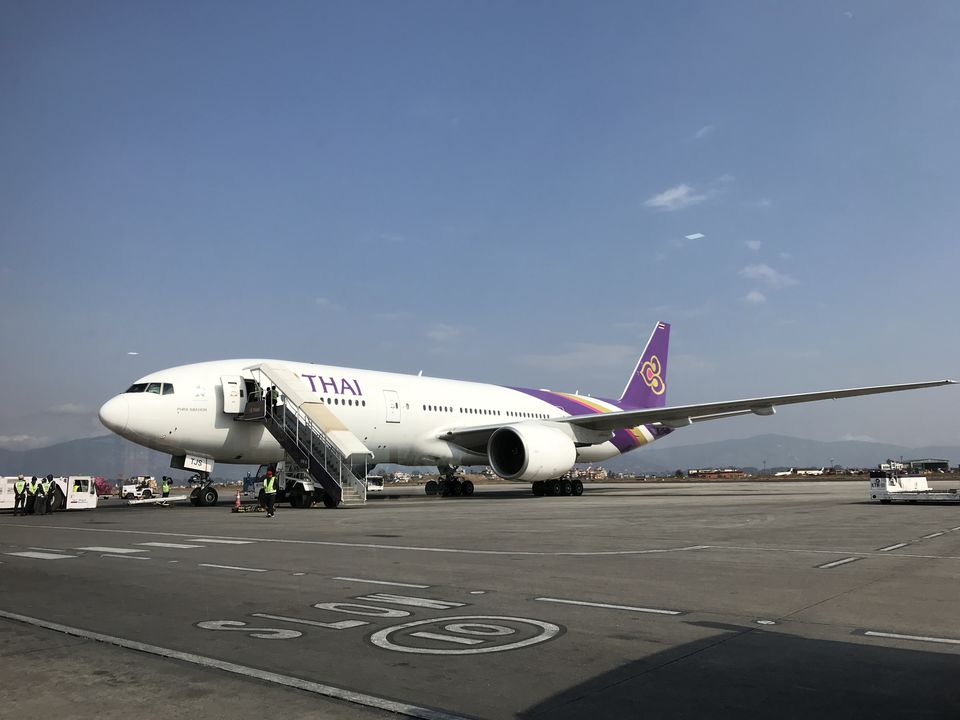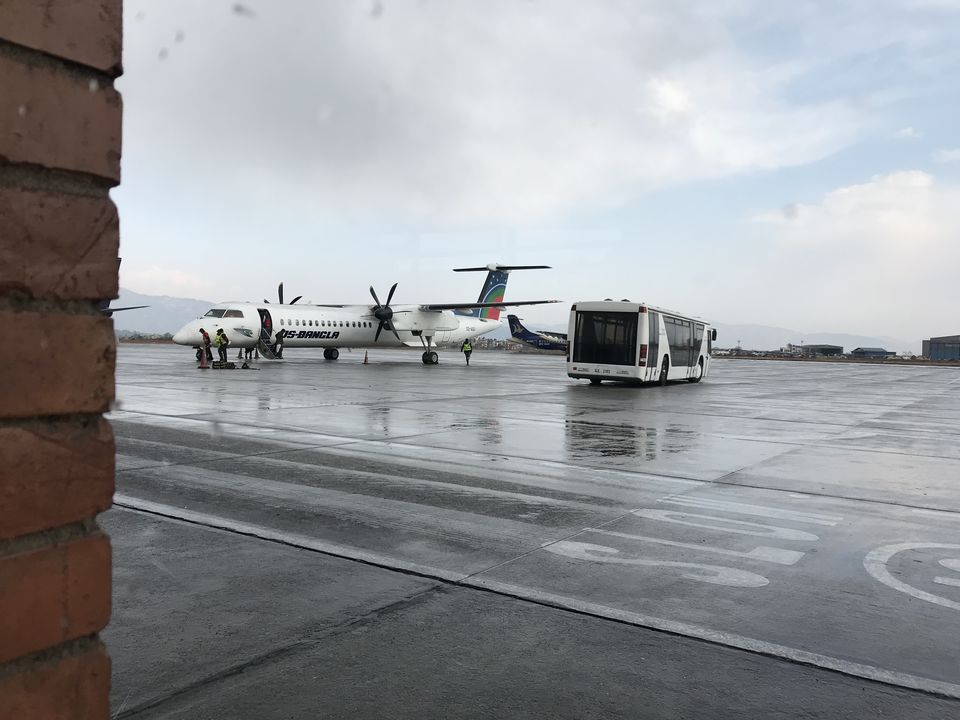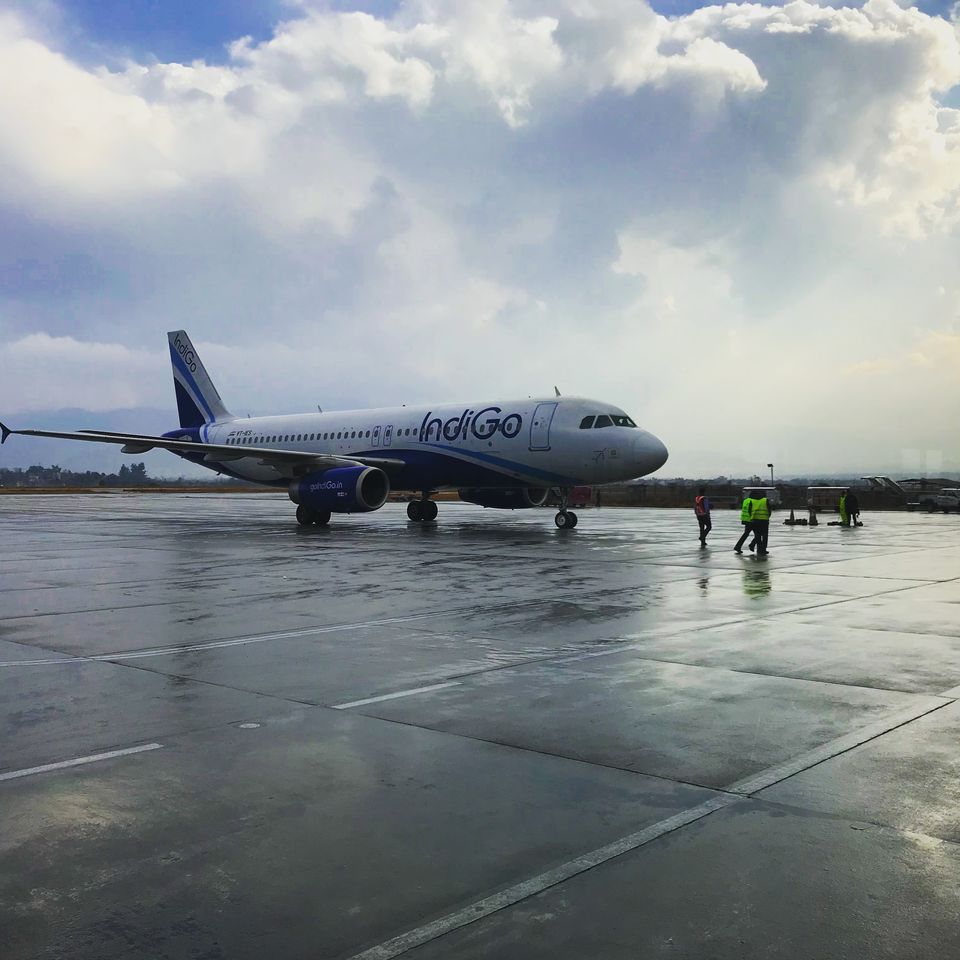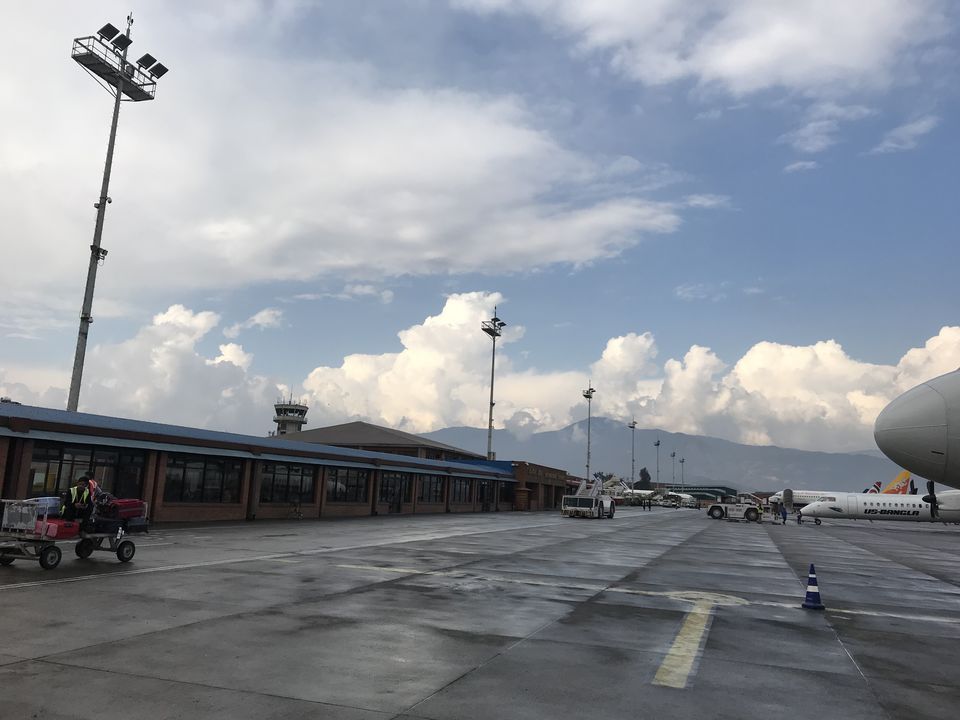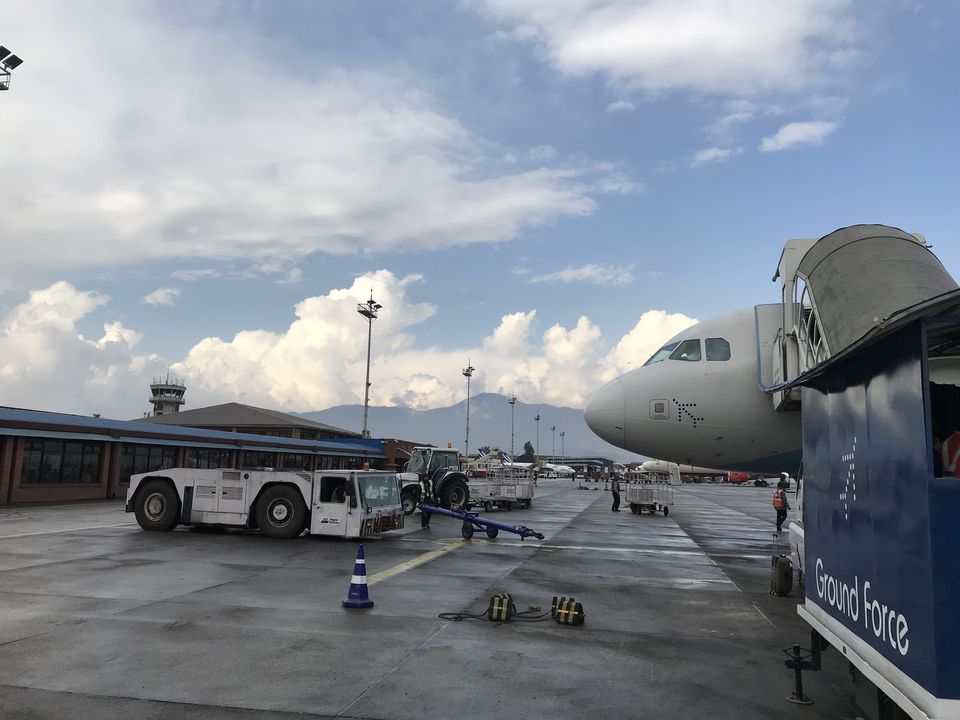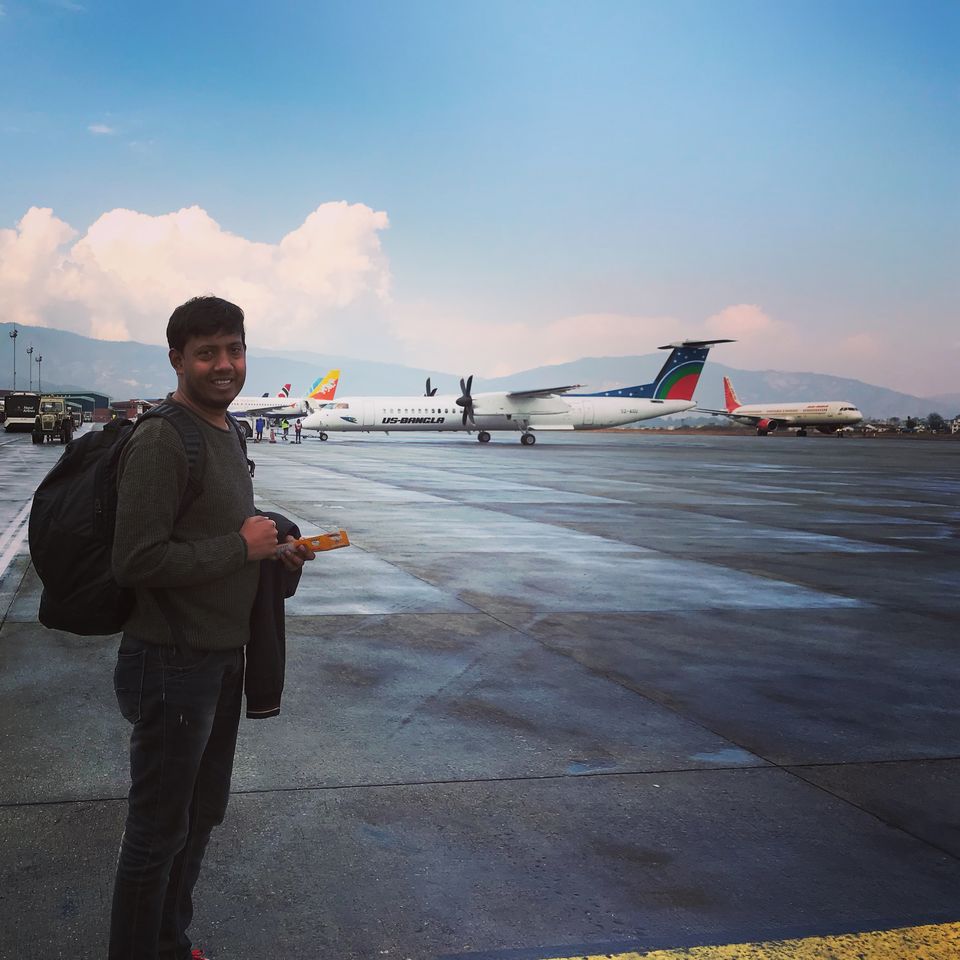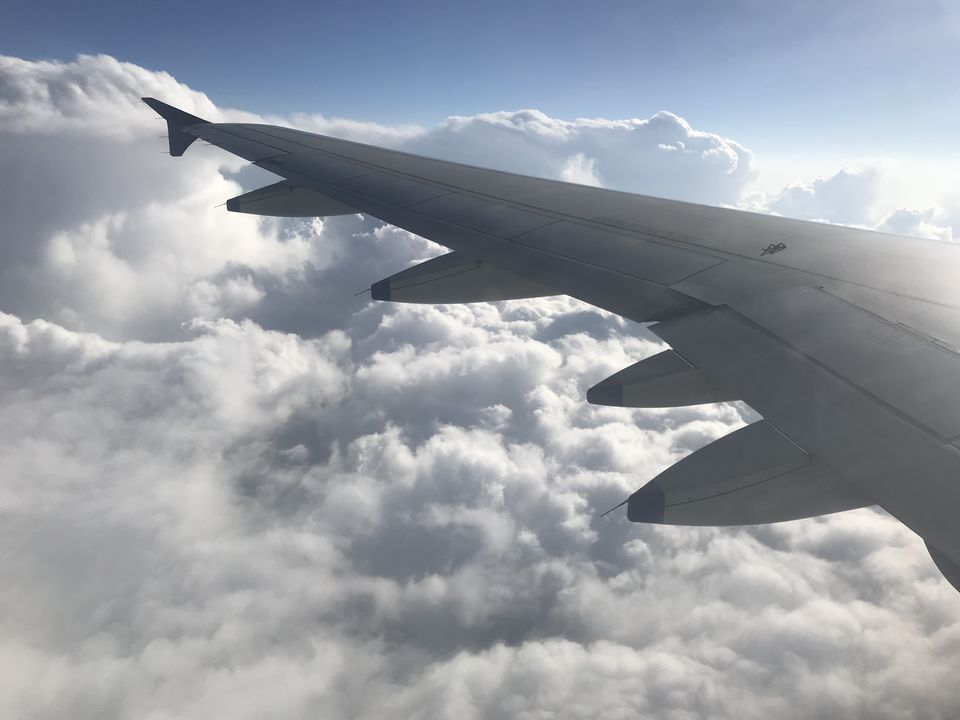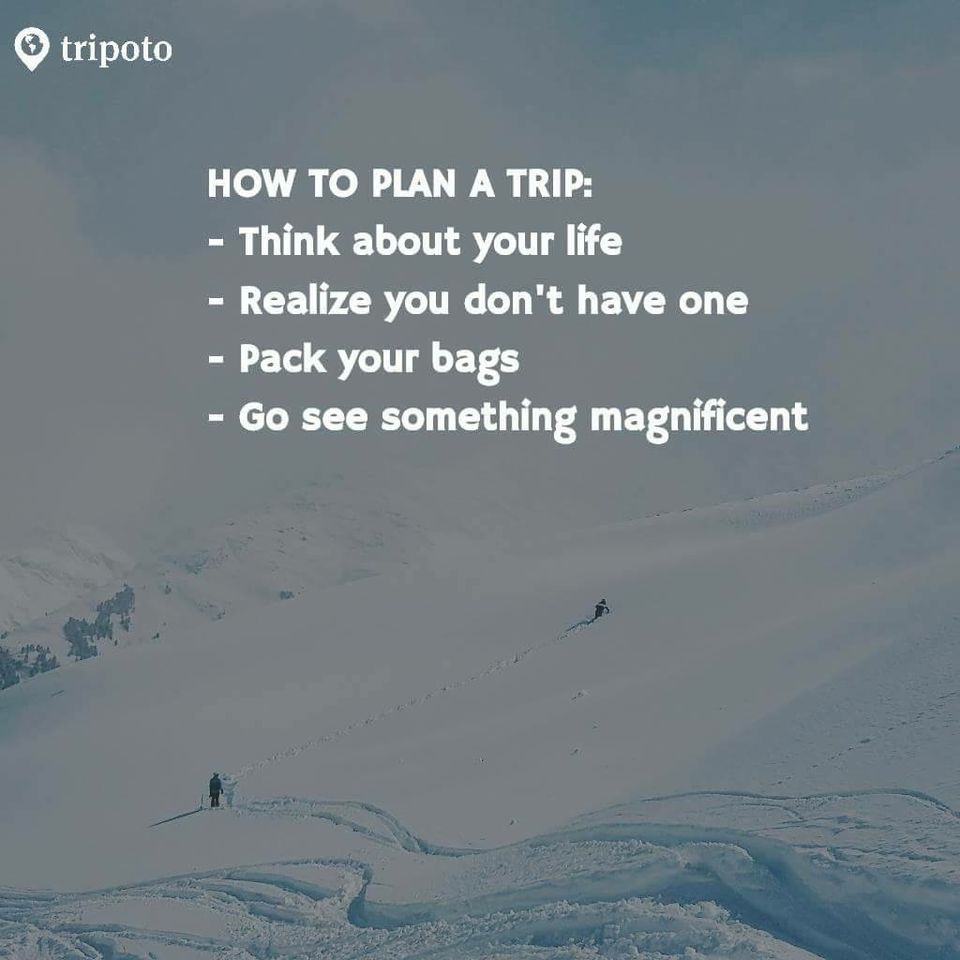 Bhaktapur Durbar Square is the plaza in front of the royal palace of the old Bhaktapur Kingdom. It is a UNESCO World Heritage Site. The Bhaktapur Durbar Square is located in the current town of Bhaktapur, also known as Bhadgaon, (Wikipedia), Its around 18 kms away from Thamel, You can also hire a taxi for local sight seeing. This place was badly hit by the earthquake, and Kathmandu is rebuilding the places. After this the main adventure starts. A 100cc scooty, offline google maps of the locality and no roads. The aim was to reach the top of Nagarkot view point to witness the majestic Himalayan peak and awesome sunset. Check out the pictures to get a hint what kind of adventure it was.
While leaving for Nagarkot the map showed that its just 10 kms away with straight road but then to my surprise there was no road at all. I somehow managed to reach mid way and decided to turn back, but then I saw the sunset and decide that it will be good decision to go up till the view point and yes it was indeed a good decision. It was chilling up there, one can see the sunlight touching the peaks off the Everest range. It was getting dark and now its time to head back to Thamel. The return was a little scary because it was dark, what an amazing day it was, on the way back picked up some pastries and donuts for the people I was staying with as it was my birthday tonight.
Day 4
23rd January, Happy birthday to me!!
This day was reserved to do nothing, just lazying around talking to fellow travelers, knowing each other, making new friends, and some shopping for friends and family, visiting the local market, cafe hopping etc,
Day 5
Time to head back home after 4 days of unplanned adventure. This day was reserved for visiting the Pashupati Nath temple which is on the way to the airport.