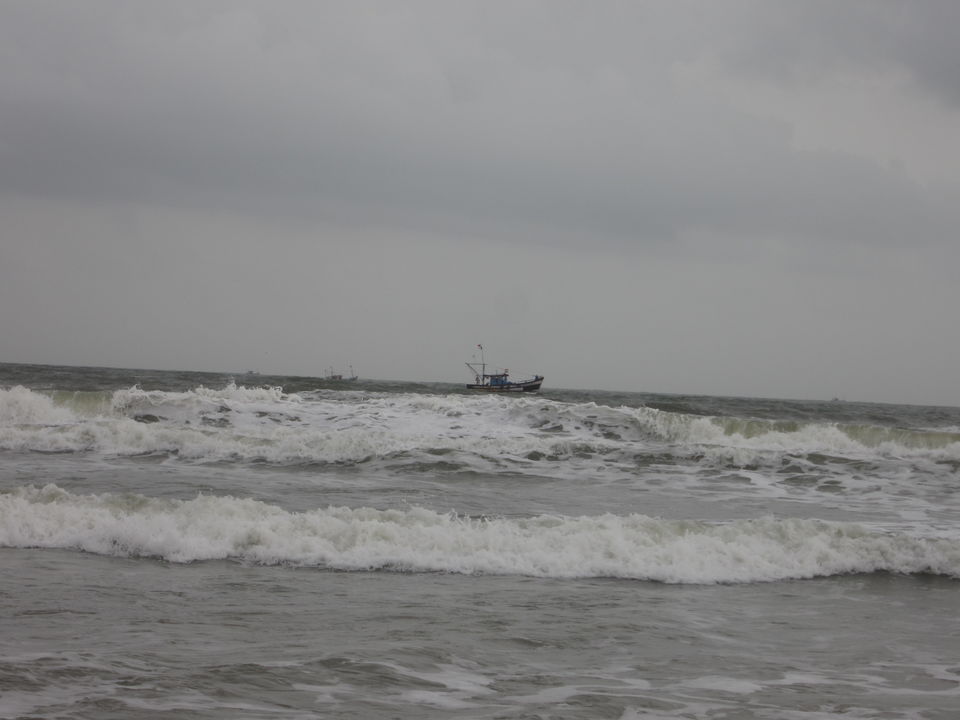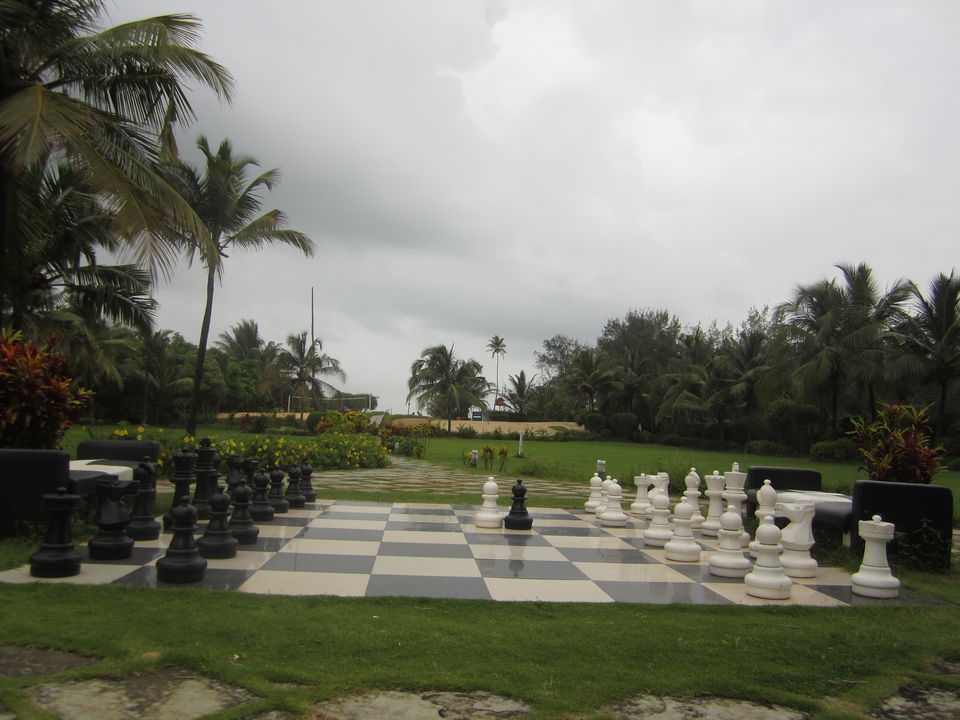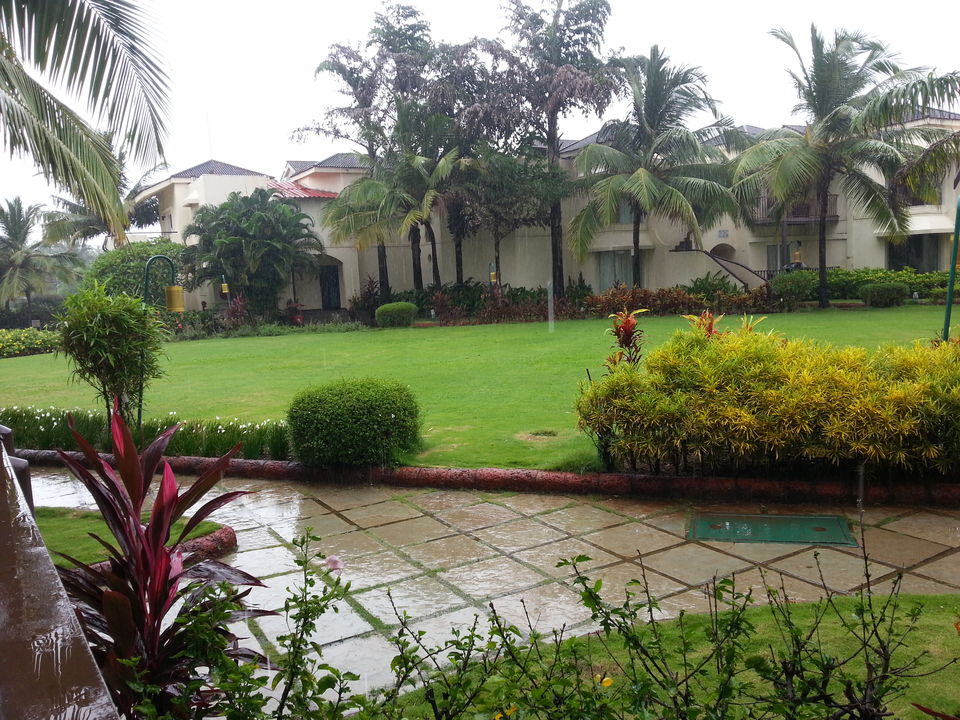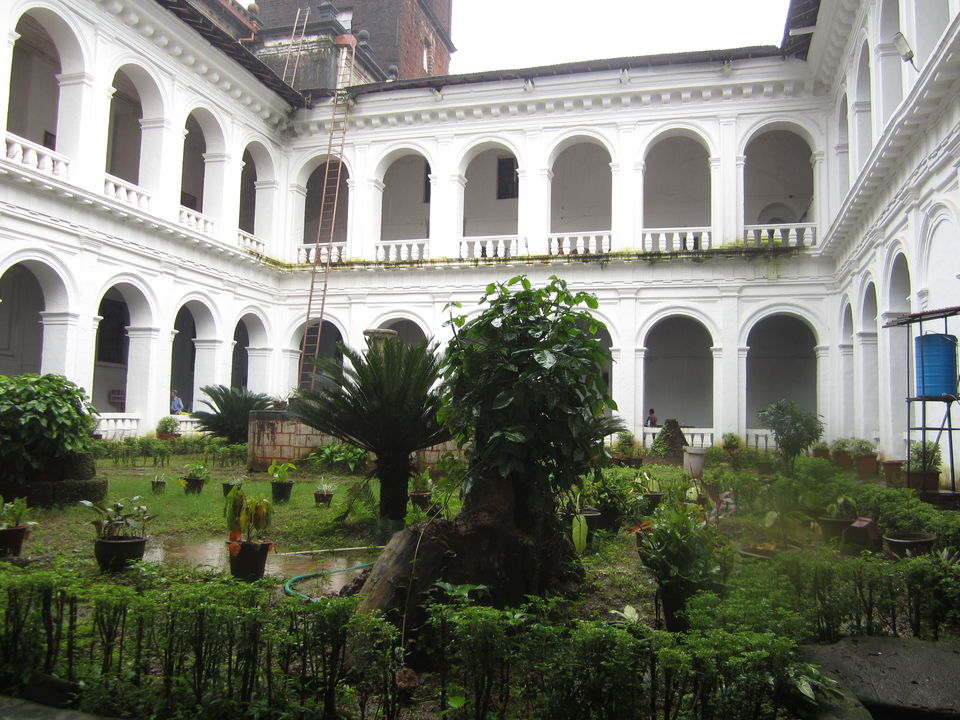 So Miss Walking shoes sets out on an impromptu journey once again - this time a weekend getaway to South Goa.
It so happened that my mum had to go for a conference and the opportunist that I am, when it comes to travelling someplace, I packed my bags to hop on a flight to Goa. And I have a thing for beaches so I never miss any opportunity to spend sometime by the beach! The whole idea of "Goa in the rains" in itself was quite tempting.
We landed in Goa on a cloudy Friday afternoon and were welcomed by a lovely shower. There is something about the plush green surroundings and Goa rains which instantly gets you in the holiday mood. I just wanted to head straight to the beach with my music n books but sigh there was a conference session to be attended before we could check-in our hotel :( ; but I admit the session wasn't bad at all and more importantly we had authentic Goan food for lunch. Having treated our taste buds and feeding our brains with some new medical information we headed straight to our hotel. This resort is a beautiful property in the idyllic locales of South Goa and has a private beach. Within minutes we were in our "beach mode" and headed straight to the beach to spend some peaceful time.
Day 2: After the conference sessions we had little time on hand so we did some sight seeing. It kept pouring but it was fun to roam around getting soaked to the skin. We did a quick tour of Basilica De-bom Jesus - an old church in Old Goa which is a world heritage site. From there we went and explored the Panaji market which is the best place to buy cashew-nuts and spices - two things Goa is famous for. Do not worry about the prices because you get authentic stuff at reasonable prices here. Tip for travelers: Do not miss the local liqour chocolates (if you fancy them that is).
Apart from dry fruits, if you have a shoe-fetish or precisely speaking "chappal" fetish you can pick as many as you want from this market - unbelievable variety and reasonable prices!
Day 3: It was a Sunday and we had to catch a flight back in the evening but not wanting to miss the beach fun we headed to the beach early in the morning. After having enjoyed the calm of the sea and occasional showers we hit the pool to just swim, sit back and relax. After all South Goa is all about enjoying the serenity, away from the daily hustle and bustle.
Before heading back to the airport we stopped by the Colva beach which is a busy beach in South Goa. The main reason we went there was that despite having Goan seafood all these days I still wanted to have Goan fish laced with local dried masala (am sure you all know what am talking about) and some masala prawns. BUT folks let me tell you something, during monsoons the catch is rare and so prices are sky-high. So the pomfret one normally gets for 400-500 bucks was overly priced at 1600 bucks!!! (My eyes almost popped out when we got the bill). Check the prices with the waiter before you order!
Nonetheless, I definitely recommend a trip to South Goa. It is very different from North Goa especially during the rains when you won't find the usual shacks and water sports. But if you want to getaway for a while nothing beats the serenity of South Goa in the rains. I was so mesmerized by its beauty that I didn't want to get back to the grind.
P.S. While North Goa is said to be THE hot destination for youngsters wanting to party all night I would say for experiencing something different, try South Goa for once. It won't disappoint you either.
TIP: Although this is said to be the "Off- season" in Goa there is nothing like off-season here and it's as crowded so expect a huge crowd at the airport!