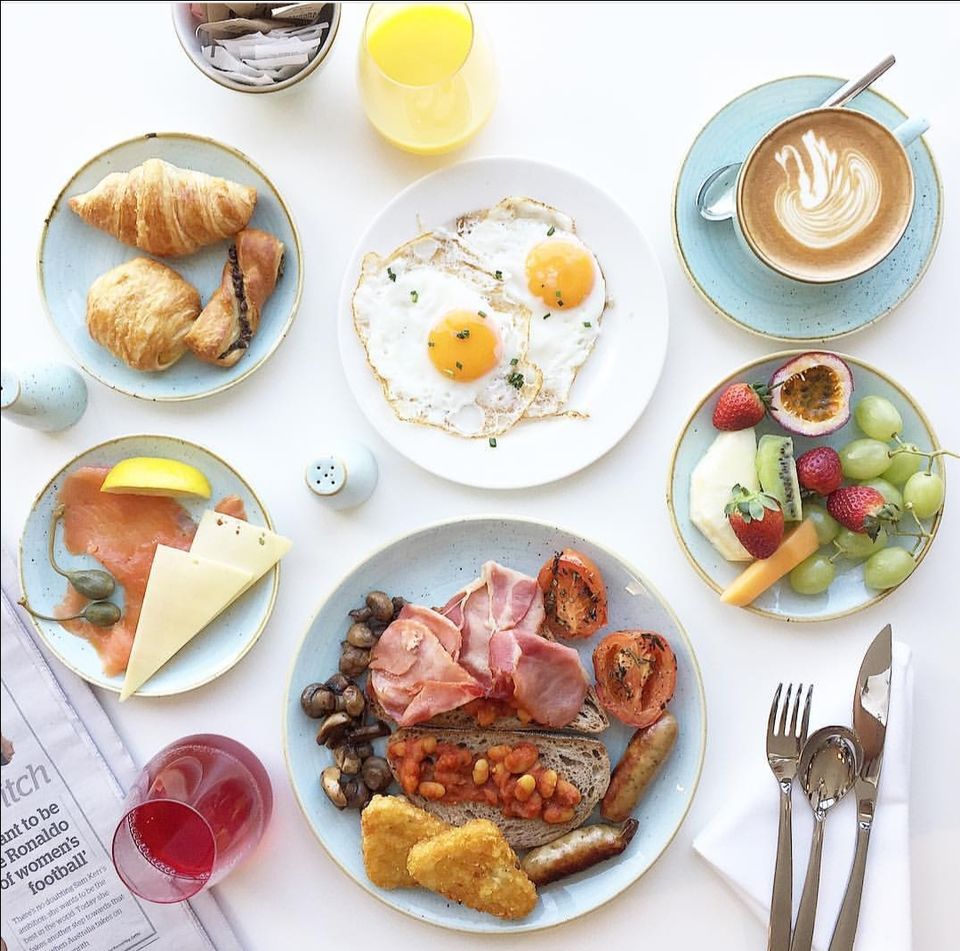 All Happiness depends on a leisurely breakfast.
~ John Gunther.
Breakfast without a doubt is the most important meal of the day. It is often said that eating a wholesome breakfast lays the foundation for the day. I am definitely a
"Coffee first " person as I wake up in the mornings and I love to consume a sumptuous breakfast after. Especially if I'm on a vacation , a tropical destination, islands , snowy regions or wherever in the world I love to make the most of my First meal of the day.
I've noticed that the trend towards leisurely breakfast dining has intensified recently. For one, even I love leisure breakfast dining and here's my TOP three picks of breakfast places around the world :
1. The Downtown Cafe , Dubai.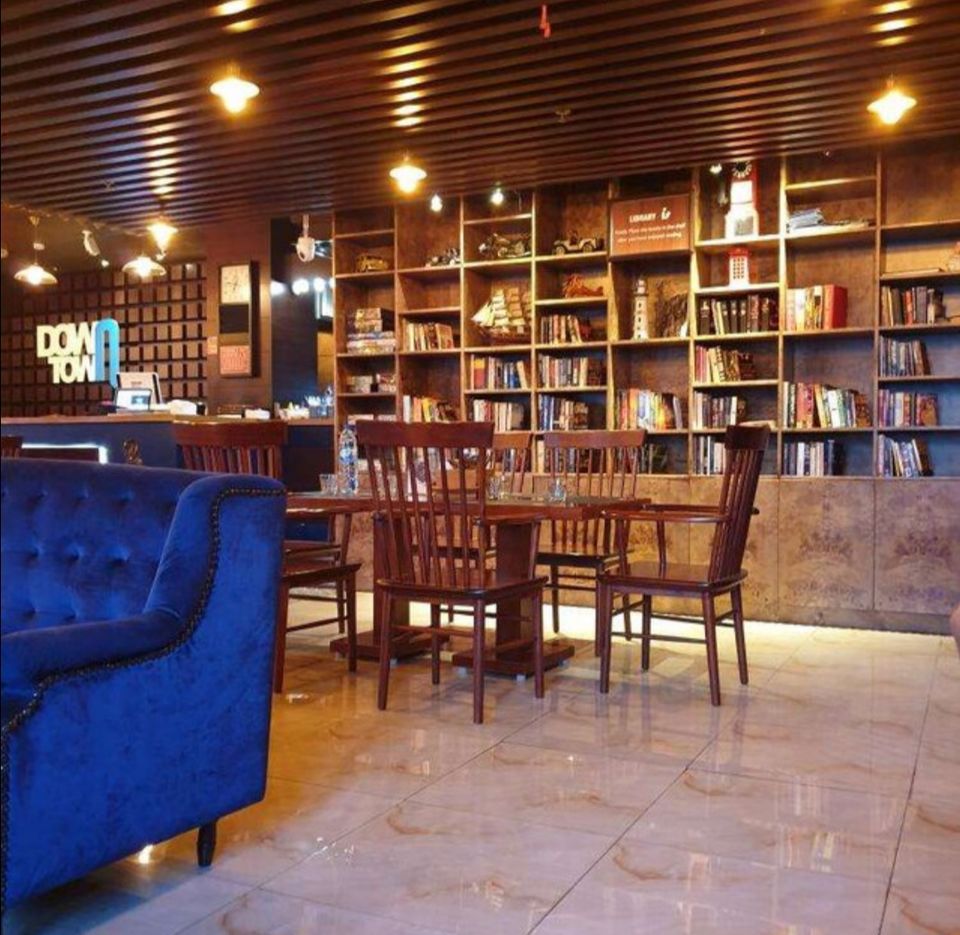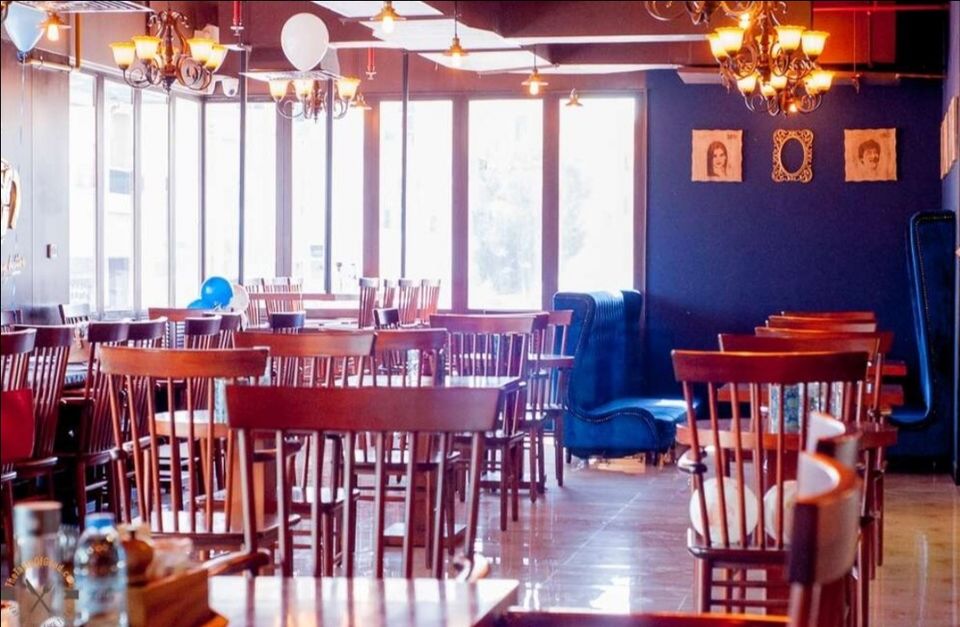 The Downtown Cafe with its blue interiors , elegant - stylish looks and cozy velvet couches is very calming and inviting. With its great ambience , chill vibes , tapping music , friendly staff and attractive menu filled with finest food and drinks it is the perfect spot for the most delicious breakfast made from all natural ingredients to stimulate one's taste buds.
The cafe has something to offer to literally everyone : freshly brewed coffee for the caffeine lover , smoothies, salads and health drinks for the fitness freaks , steaks for the meat lovers , gourmet burgers for the fast food junkies , pastas and pizzas for the Italian food cravings and splendid desserts for the sweet tooth cravers.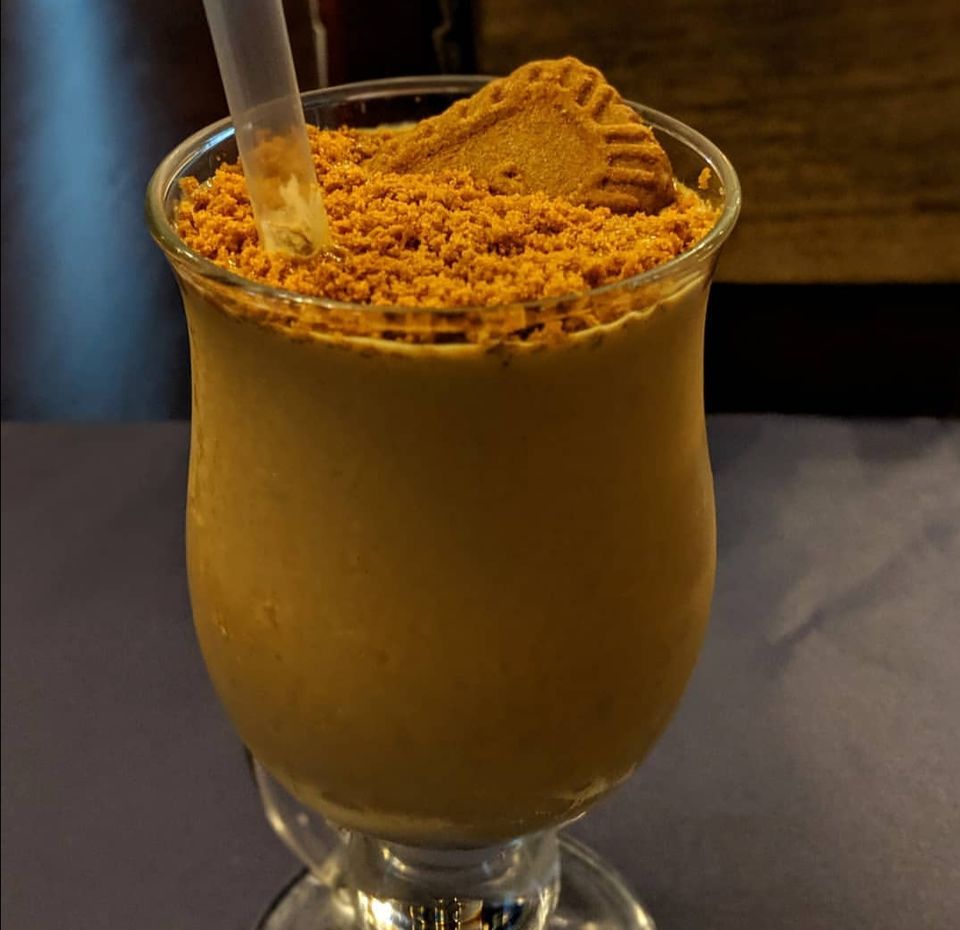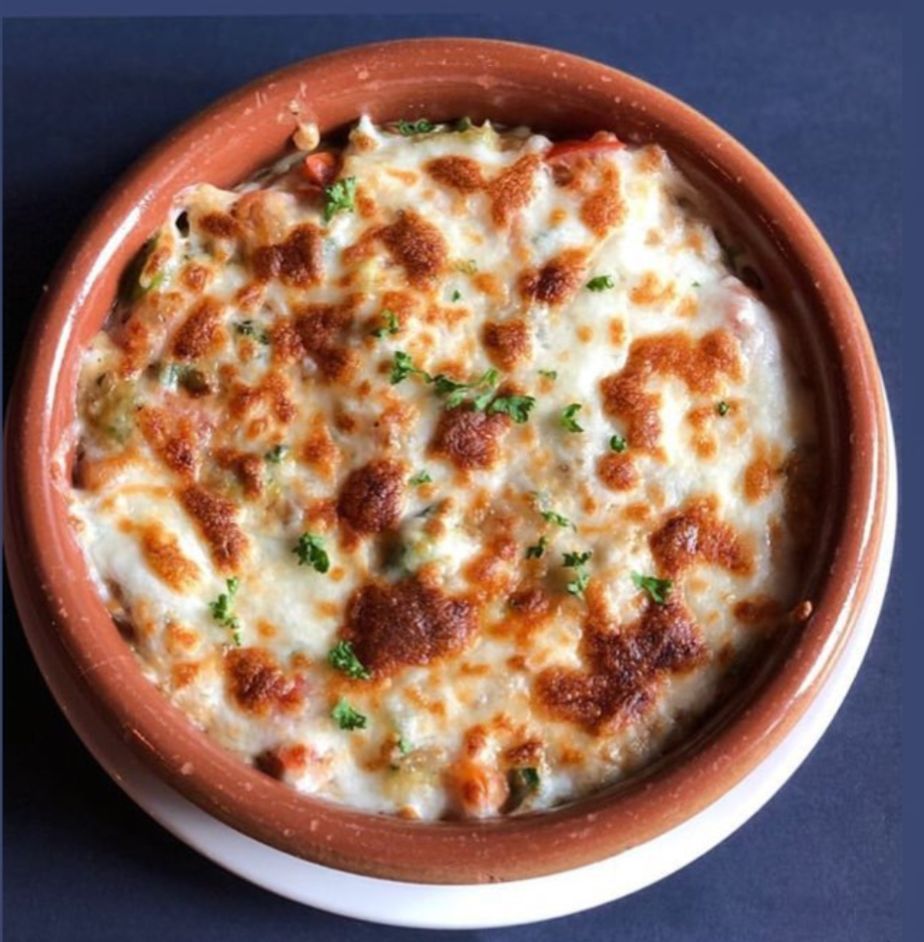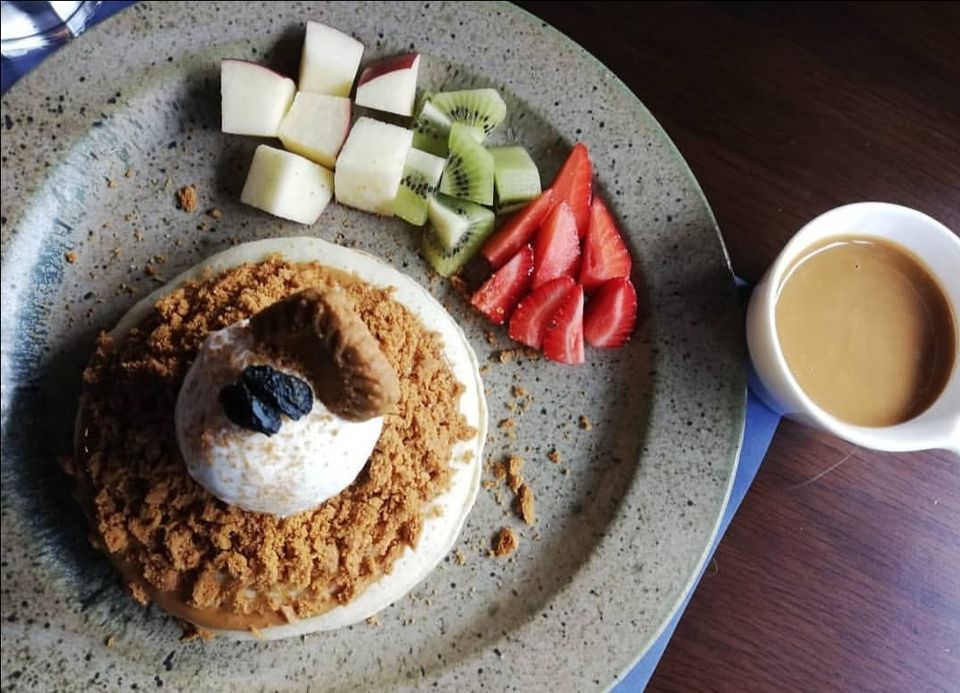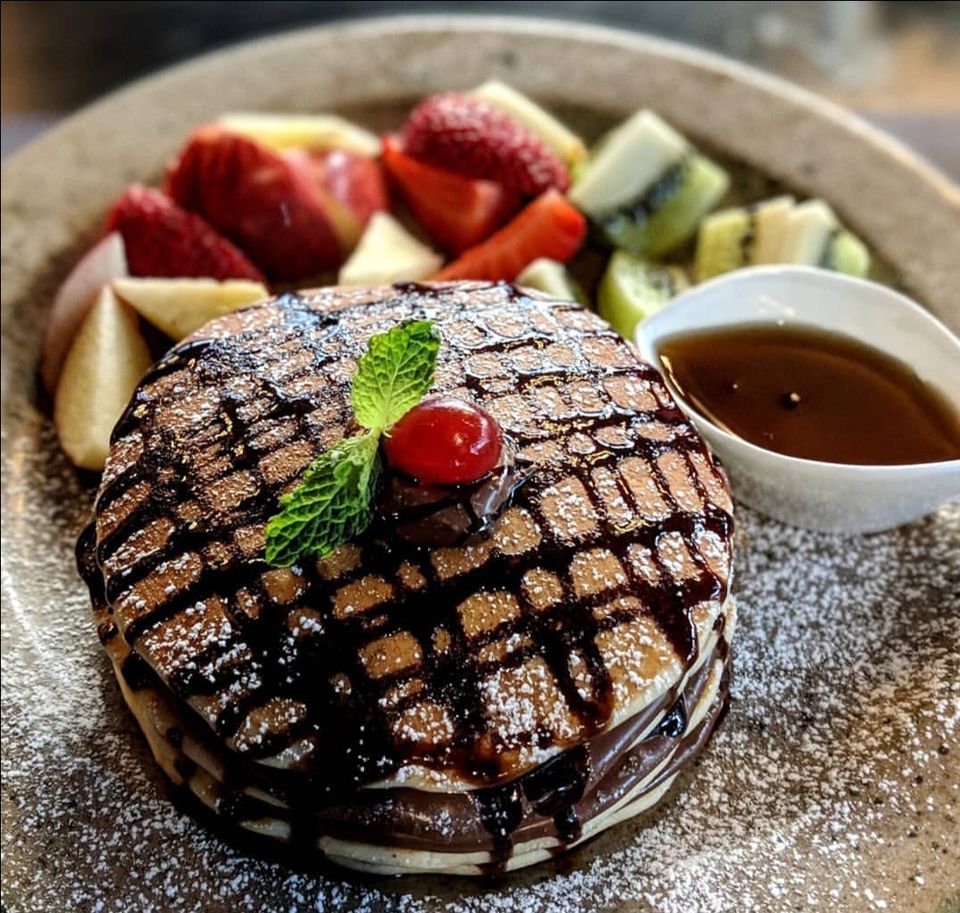 WHERE : Behind Snooker club, Karama.
TIMINGS : 12:30 pm - 12 am
MUST HAVEs : I highly recommend the Nutella Pancakes , Lotus Biscoff Milkshake, Stuffed chicken steak and the Crispy Rice balls.
COST : Approximately AED 80-100 for two.
2. Cafe Richards , Genting Highlands.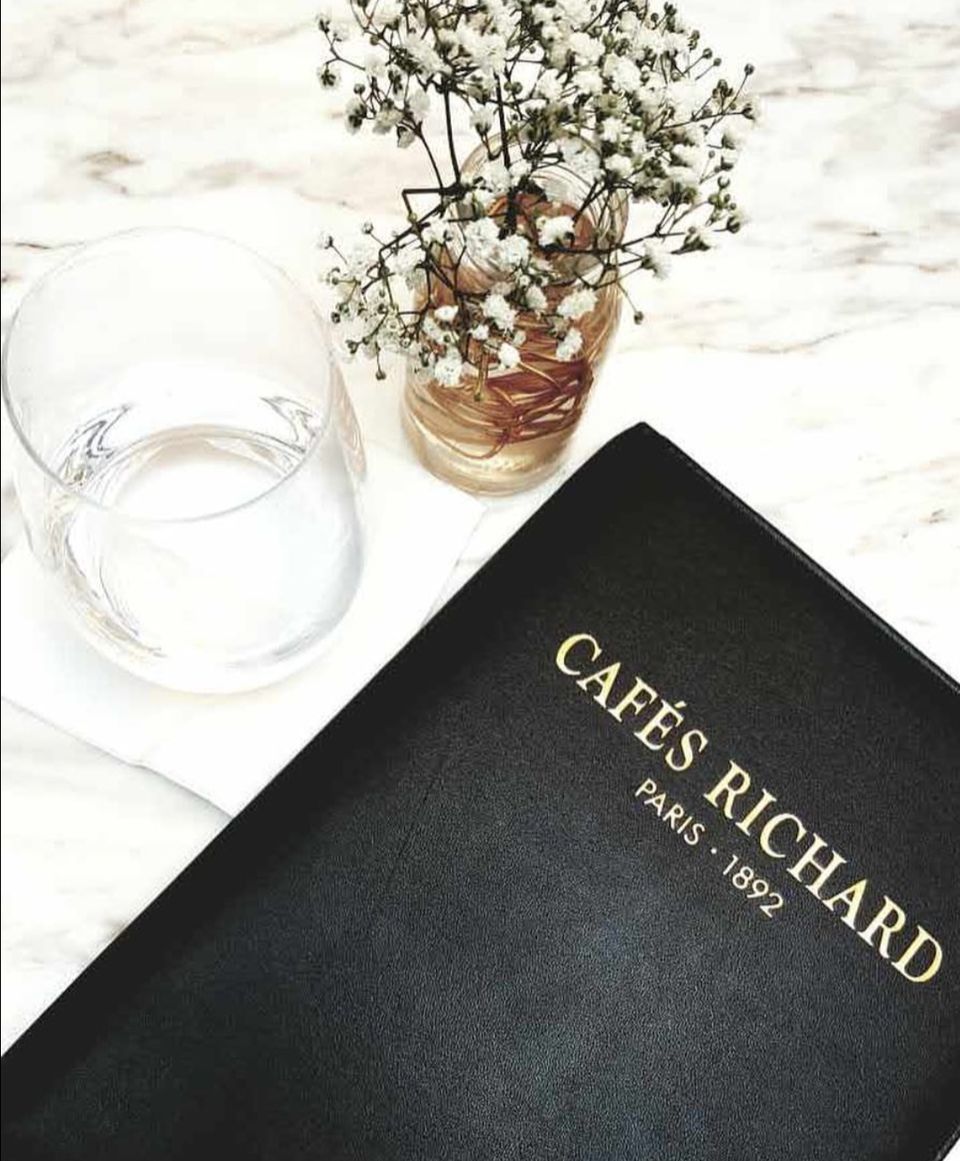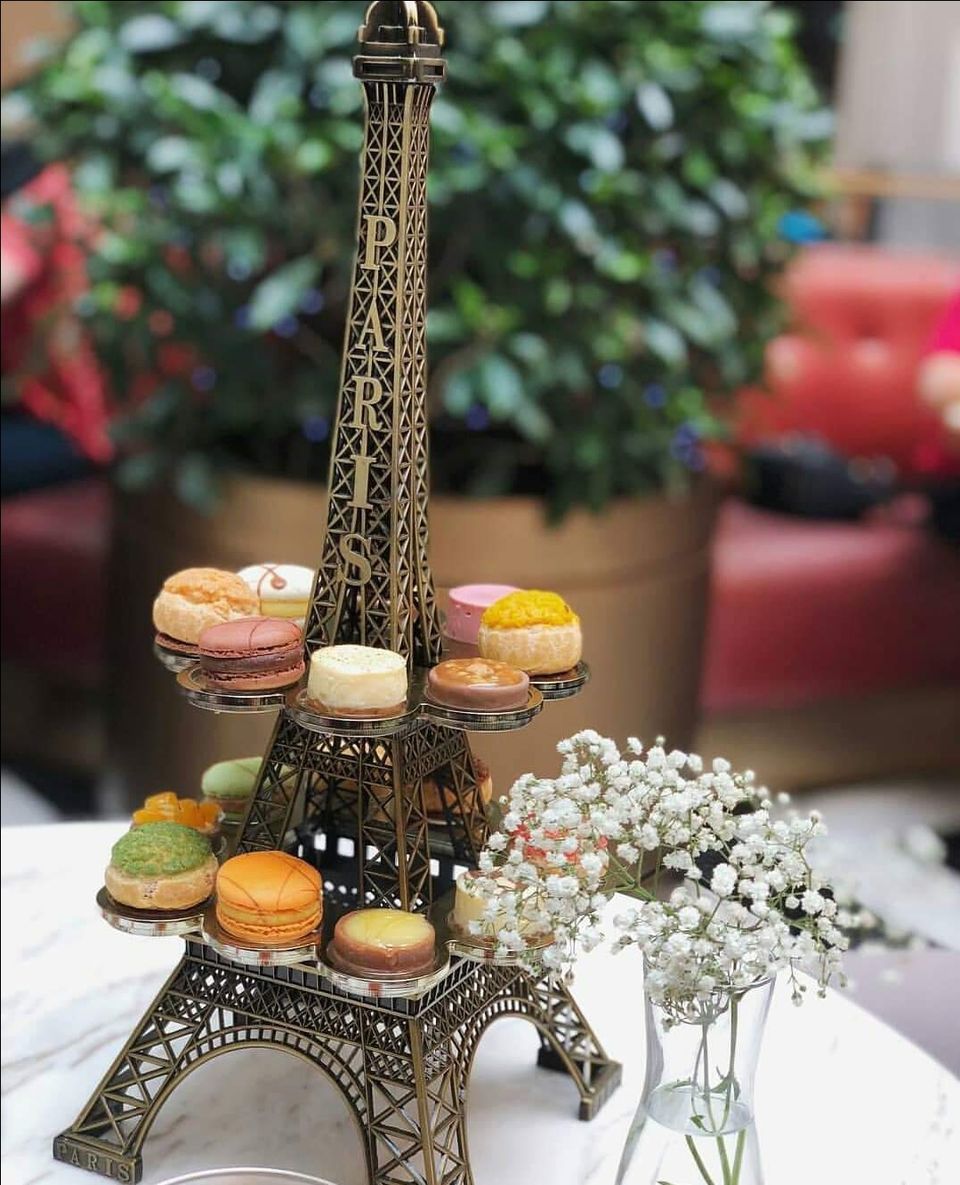 Cafes Richards, the sound of the cafes name itself bestows a very French feeling, taking you through a journey to Paris just by a single glance at its décor. Everything at this cafe will give you a tinge of Paris - a French experience through delicacies , coffees and high-teas.
Go there for their 4 tier high tea set with hand brewed coffee , it's definitely one of the best you've ever tasted.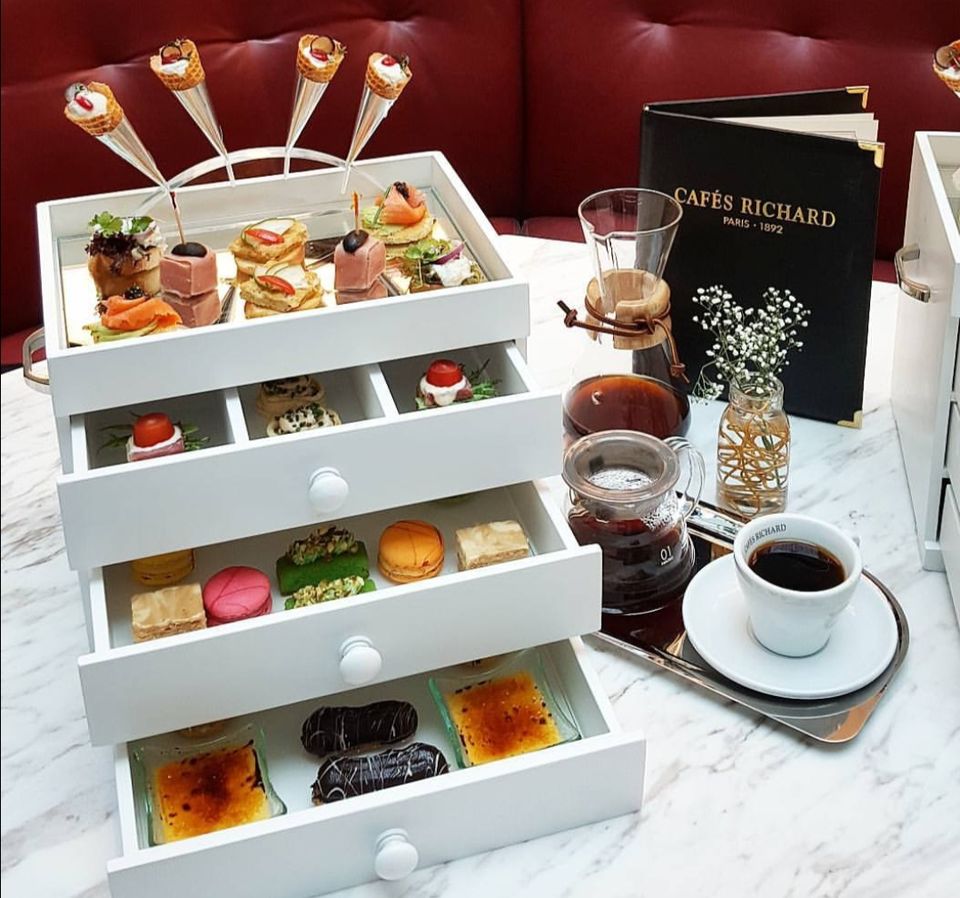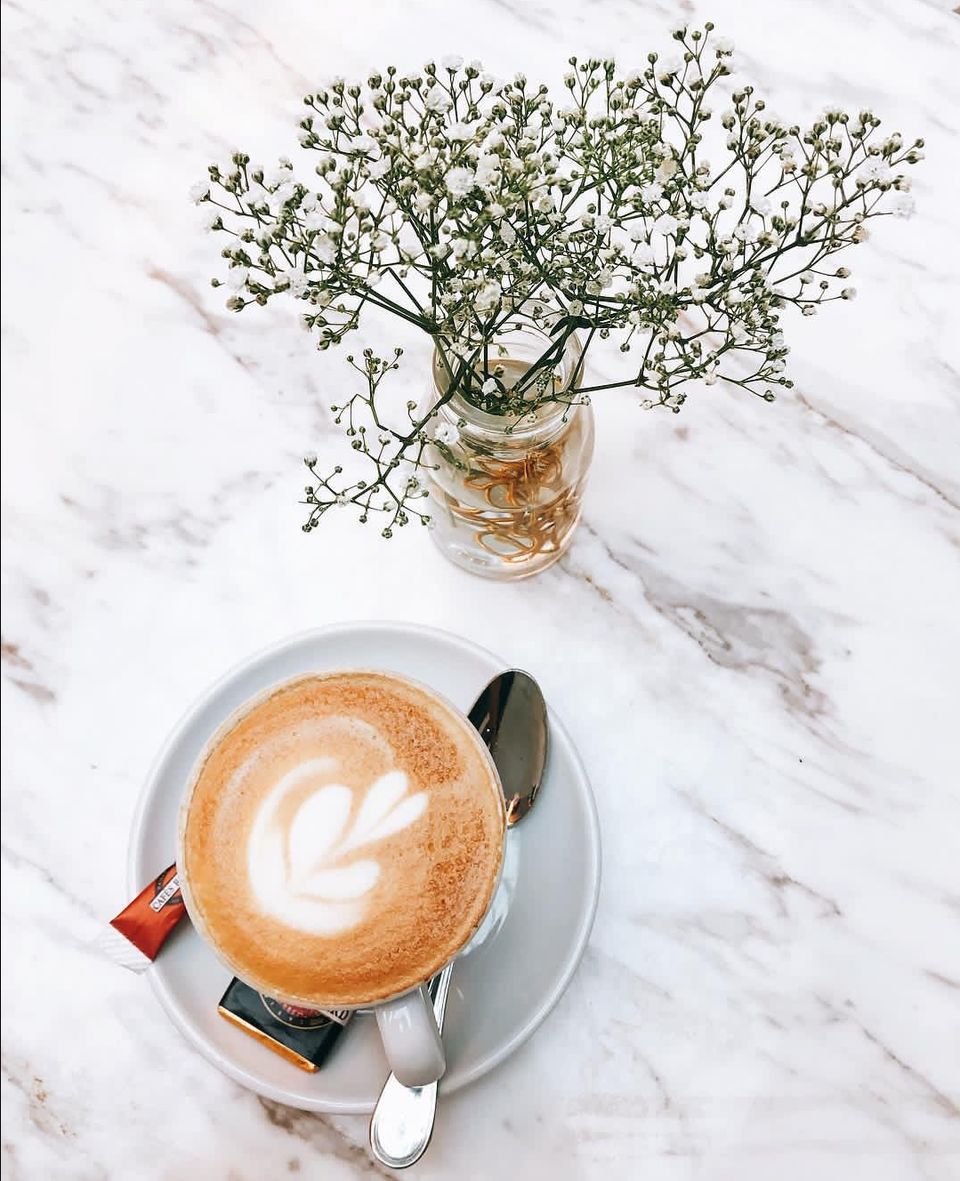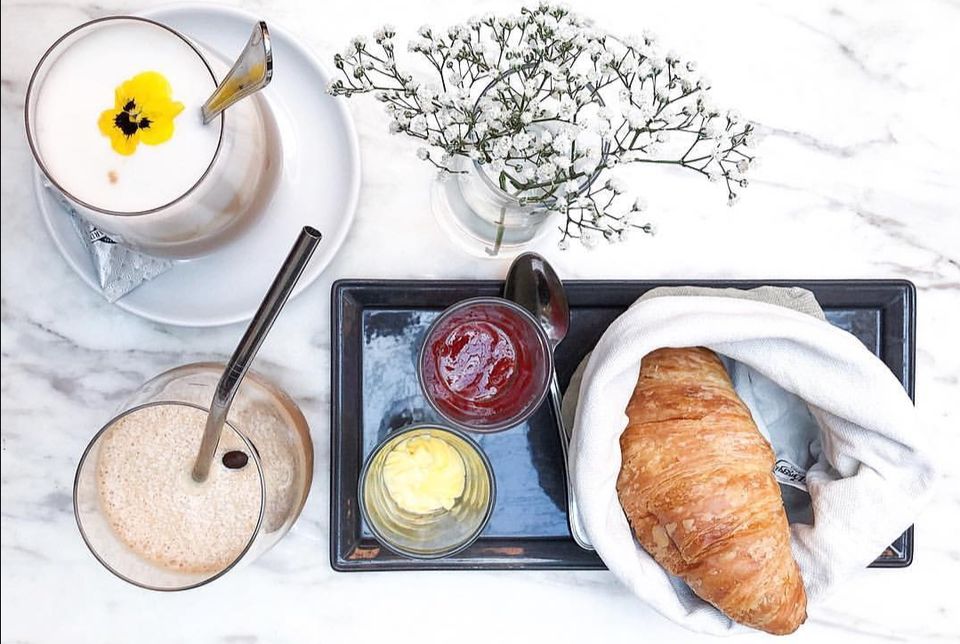 WHERE : Sky Avenue , Genting.
TIMINGS : 10 am - 10 pm on weekdays
8 am - 10 pm on weekends .
MUST HAVEs : Macrons , Hand brewed coffee and the 4 tier high tea set.
COST : Approximately RM 40 for two.
3. Cabina , Bali.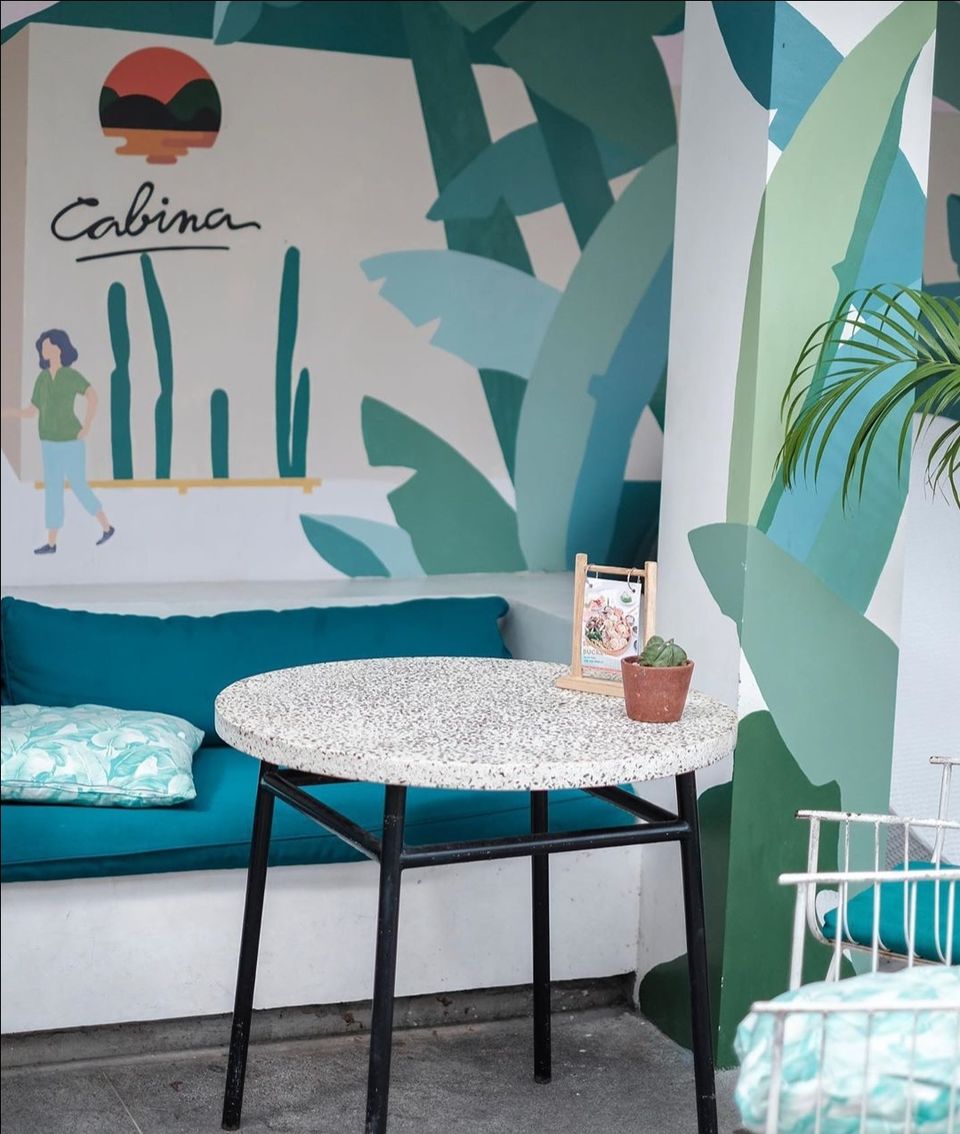 Cabina with its tropical vibes , bright colours and great music is definitely one of the most attractive and Instagram-able café I've ever seen. The cute decors and interiors with many palm springs along with a pool side bar gives a chill summer vibe.
The floating Breakfast at this stunning place with great music and 70's summer feeling , is totally worth it and does not burn your pockets . Encircled with aesthetic looks and relaxing atmosphere , one can definitely go to this cafe for a welcoming and relaxed experience.
The floating Breakfast consists of fresh juices , a choice of tea or coffee , poached eggs along with a side of bacon , freshly cut fruit slices , croissants and maple syrup pancakes .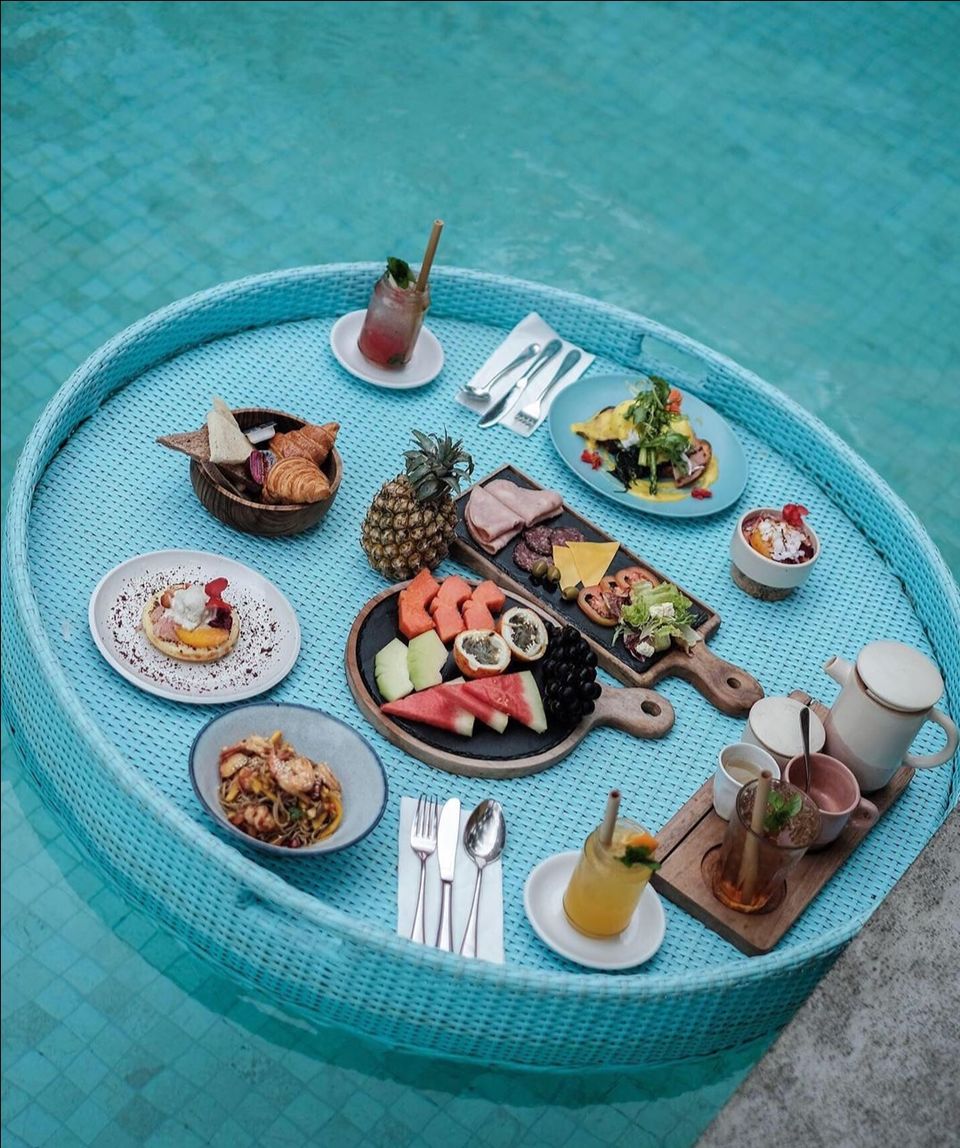 WHERE : Kuta Utara , Bali.
TIMINGS : 8 am to 7 pm
MUST HAVEs : The floating Breakfast and iced latte.
COST : 200,000 IDR for two.
Follow @tealgirltales for more !