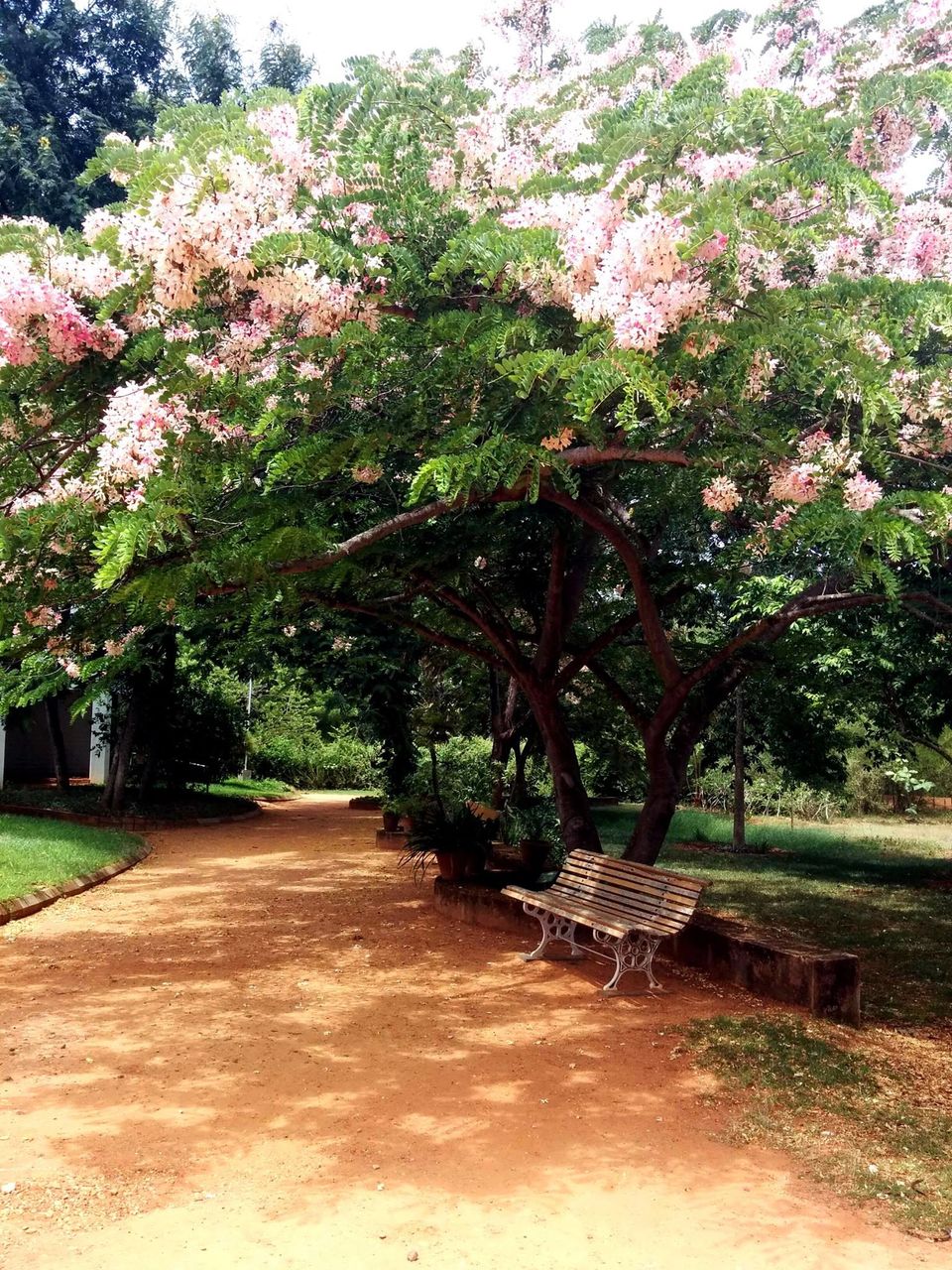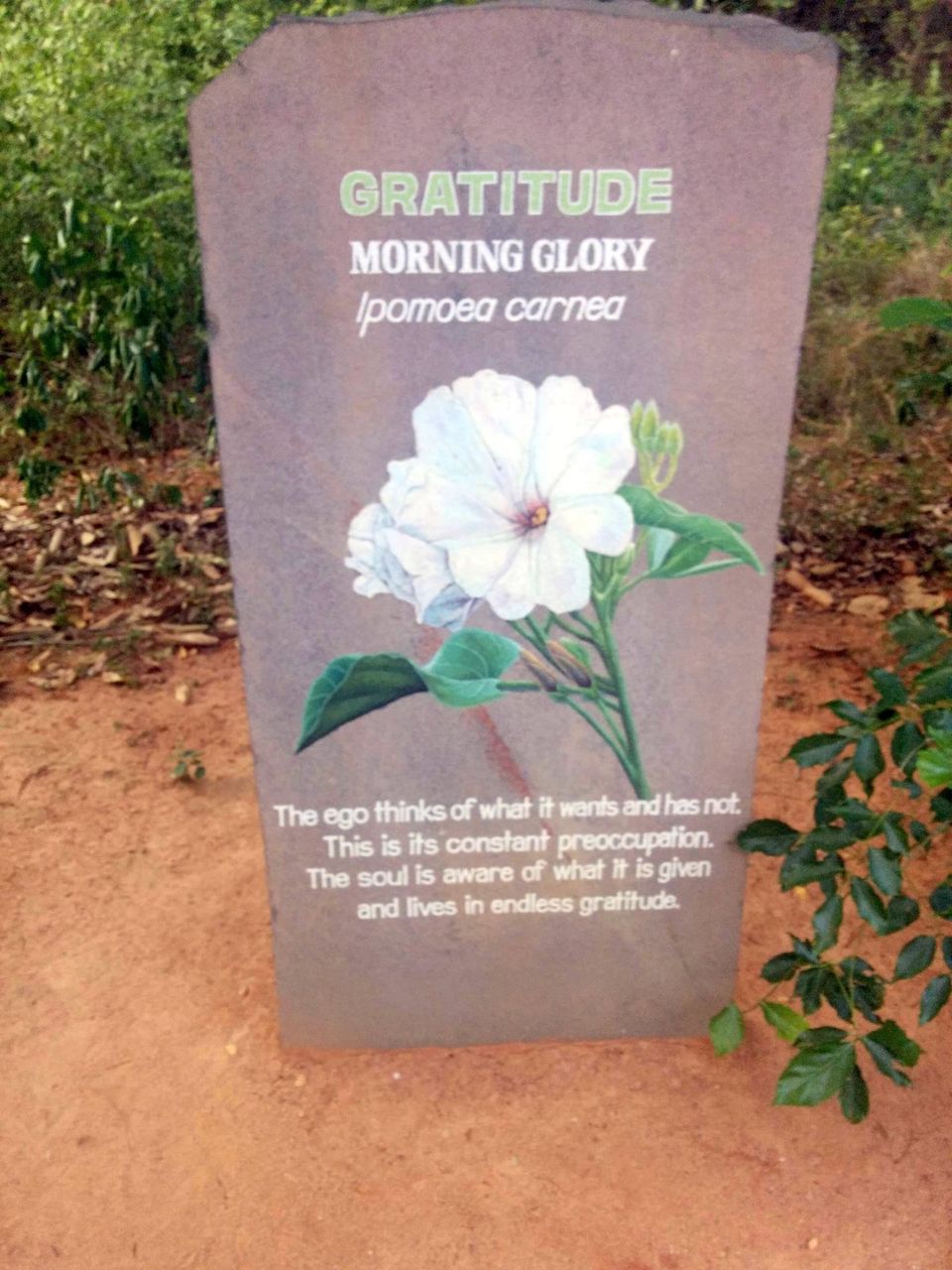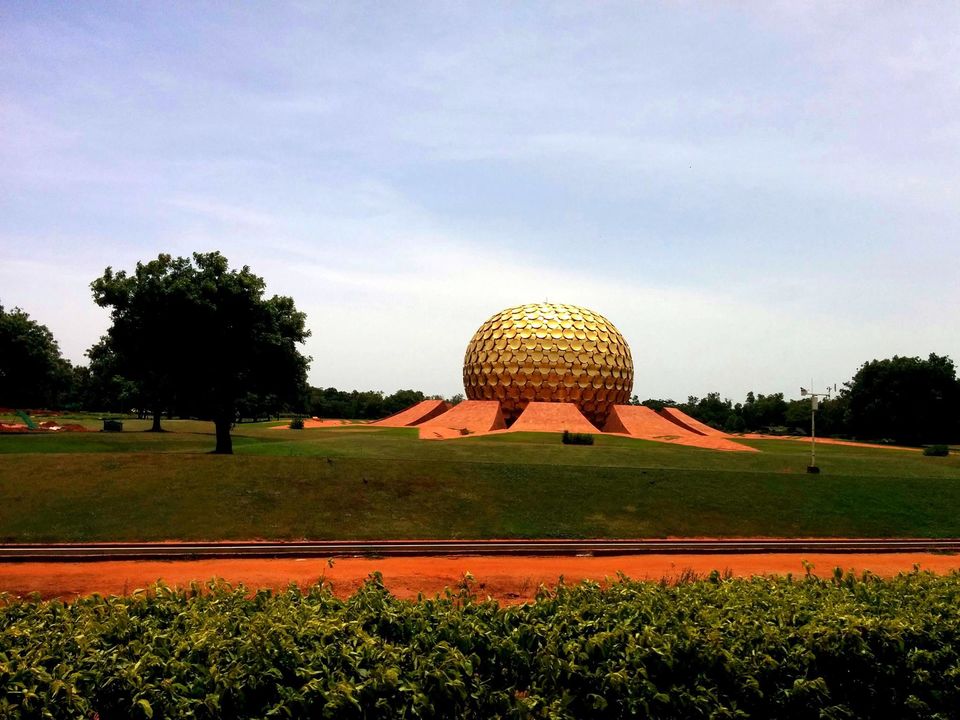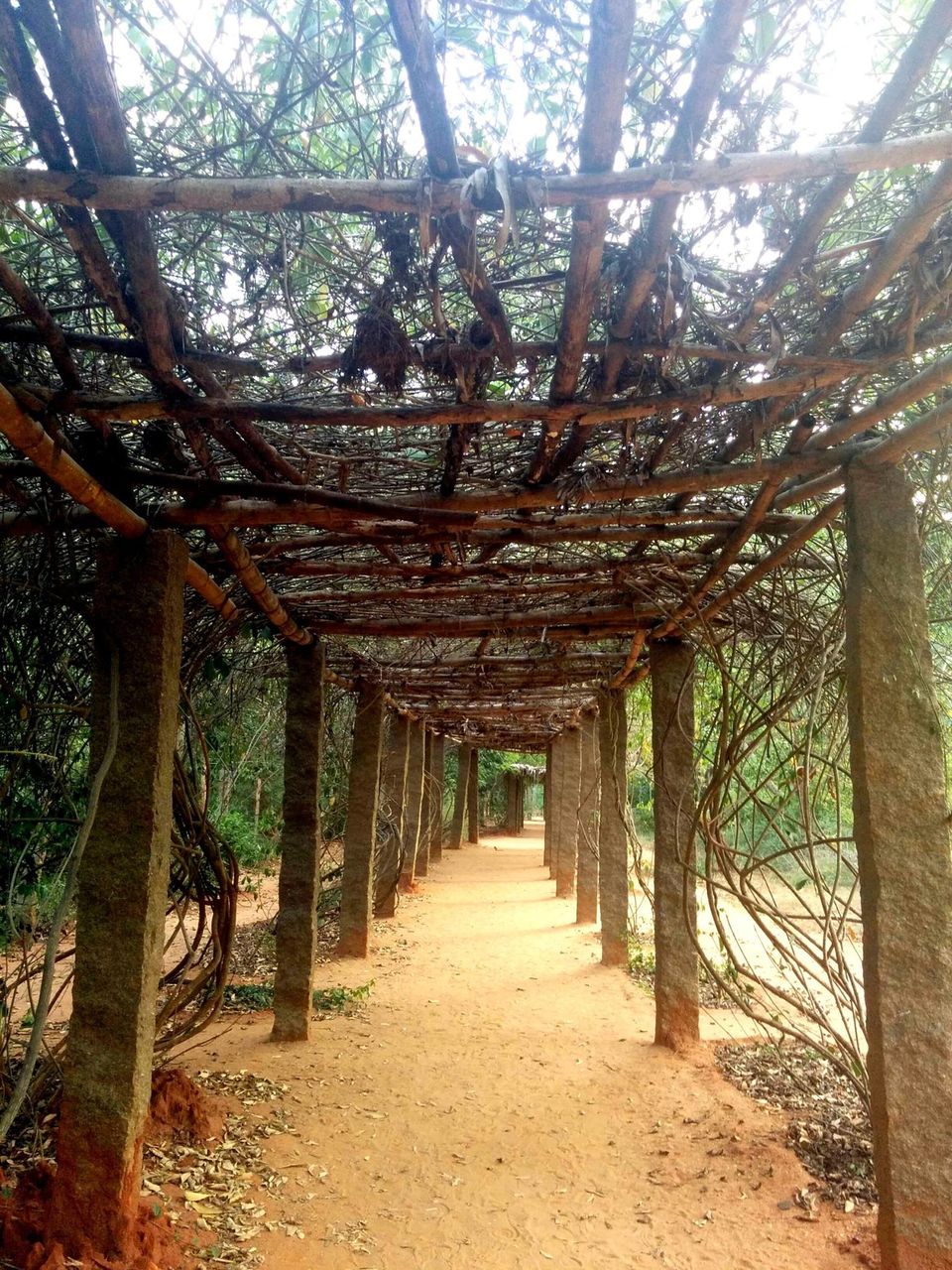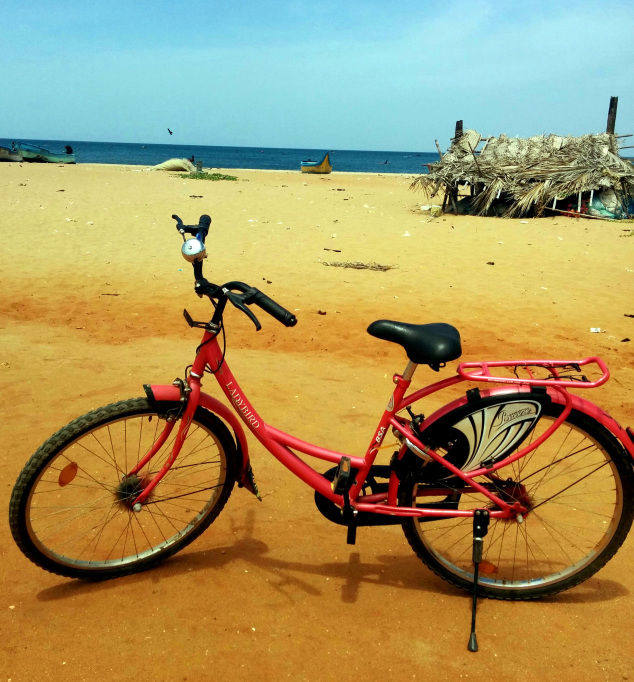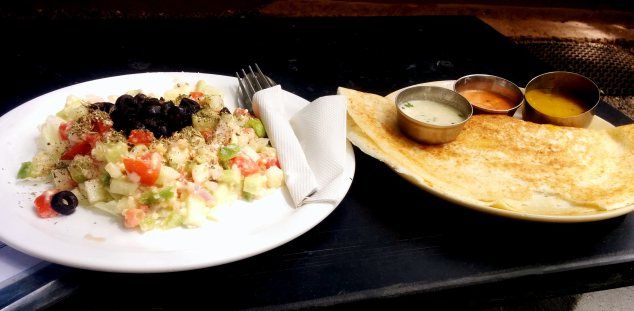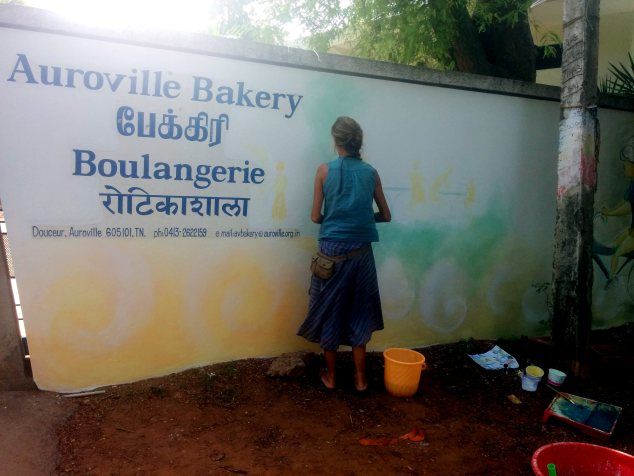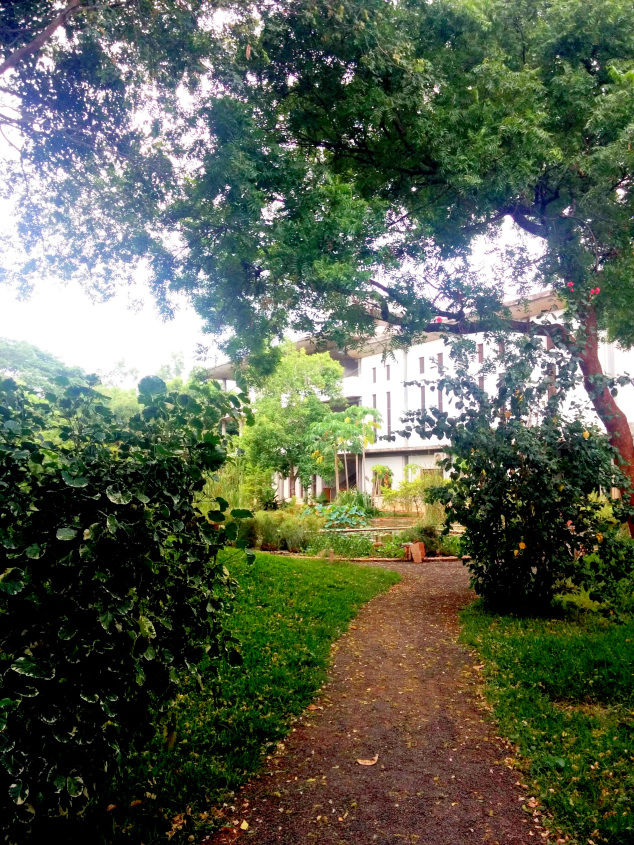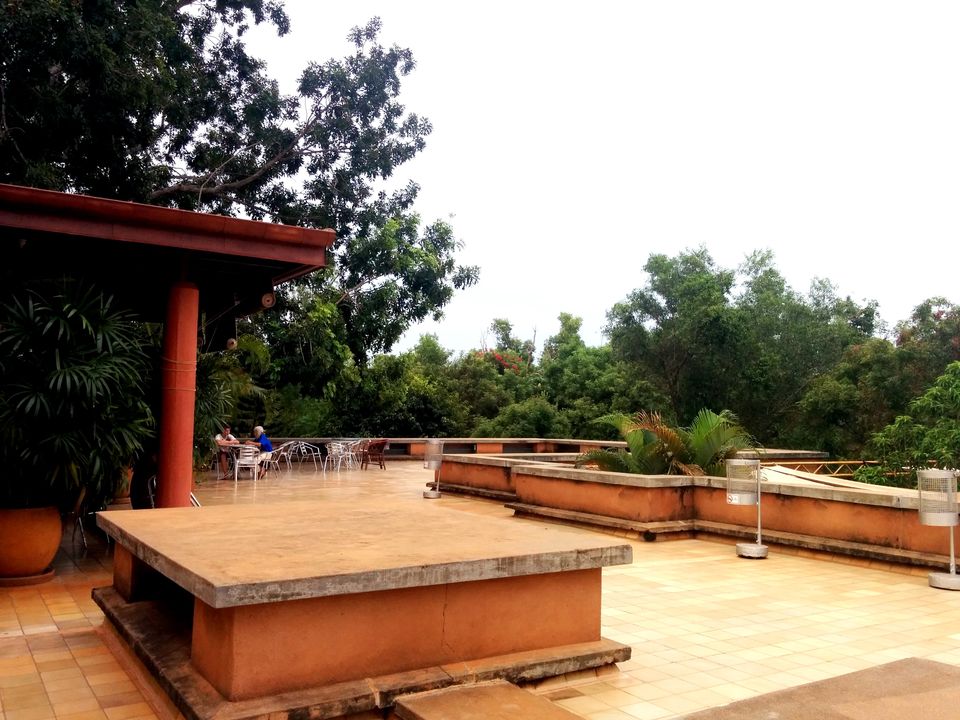 My travels and trips are more or less spontaneous and I consider them to be largely a calling or sign from the universe to go experience something new.
One such experience was my solo trip to Pondicherry and Auroville last month.
I had initially planned a two day visit to Auroville but a few hours into this paradise, I knew one would need at least a week – 10 days to soak into the magic of this alternate community.
With 3 days in my hand, I set out to explore and experience Auroville to the best of my ability:
I began by visiting the Visitors centre, reading and understanding the working and functioning of this community and booking my visit to Matri Mandir.
This was followed by renting a cycle that made my life much easier in exploring acres of land and forests. Auroville has cycle paths all across the centre and it makes cycling so much more fun and quite exhilarating.
I started off by spending some time at the Solitude cafe and learning about alternate farming methods and local produce.  A quick chat with the owner Krishna gave me more insight about their day at the farms,  their healthy meals and I discovered we  both shared a mutual love for music, and festivals.
My next few stops were at the international pavilions, namely Indo Tibetan Pavilion, Bharat Nivas– the structure and architecture of each of these places is magnificent. To imagine this township as a barren land with no life is next to impossible.
I then stopped by at the Savitri Bhavan and spent time reading about Mother and her journey in setting up Auroville.  Savitri Bhavan is a great place for  yoga,films, group meditations, reading and group recitations that take place during the month.
Next, I  decided to go and see the Matri Mandir from the viewing point. One can spend hours sitting under trees with the view of the Mandir and the perfectly maintained 12 gardens, each with a separate message by Mother on life.
Even though, my visit was during peak summer and I was practically burnt cycling during the day, I decided that I wanted to cycle and explore all possible paths .There was  sheer excitement in riding to an unknown destination.
I found myself cycling through the town and onto the highway, passing by cotton trees and flowers… 6 kms on the road and I passed by smaller lanes, houses, cafes enroute to Auro beach. Huffing, puffing and exhausted, I finally managed to  see the beach. I spent some time trying to get my breath back from cycling and the scorching sun shining brightly on my head.
On my return, I stopped by at Farm Fresh cafe, which I would highly recommend to all for heavenly fresh and delicious food. One can even shop for local products and handicrafts at this cafe.
You will also find the Auro Bakery, Tantos, Frite corner and Kopi Bar in this vicinity and I would recommend stopping by at all these for a healthy bite and wi- fi.
I made my way back by late afternoon to the lovely Arka Guest house – the guest house is one of the best places to stay in Auroville. Centrally located with large, airy, clean rooms. They have  a library, yoga centre, wellness and massage rooms and a lotus pond adding to the list of its highlights.
I decided to explore other parts of Auroville – cycled through the dense forests, visited the Buddha garden and met volunteers, with whom I shared an evening cup of tea learning about the preservation of this 12 acre farm land and was humbled at the hard work put in by strangers from across the globe to preserve this land. One can volunteer here for long and short term or help out in the farm every morning during the visit.
As most of the town shuts by 6.30 -7.00, you will find very few places open beyond 8 p.m. An early dinner at the kiosk, which serves some of the best dosas I had ever eaten . I met with a few people who had been working and interning in Auroville and the happiness and satisfaction they shared about their jobs was overwhelming.
The next day began at 6 a.m. and I was off to Auro bakery for a perfect breakfast ride and food. With fresh baked croissants, Danishes and the smell of flour, I could not have asked for a better start. I sat for a while and cherished my long breakfast chatting up with Jena, the manager of the backyard cafe.
I made my way back into the Auroville centre and decided to go explore another area. and headed towards the Verite centre. The centre offers many working opportunities and a deeper Auro experience. For more details you can look up: http://www.verite.in/get.php
I had heard a lot about the Naturellement cafe in this area, however due to it being  off season; I found many places shut and this was one of them.
My hunt further led me to the Sve- dame residential area and to another cafe I had read about – Well cafe along with an Art shop – Wellpaper. WELL stands for "Women's Empowerment through Local Livelihood". This initiative was set up after Tsunami in 2005 to empower women from local neighborhoods to sustain themselves by their skills. I must admit my best meal was at this place – best hummus and homemade cakes I've ever had!
My evening was spent reading and enjoying the views at the La Terrace cafe above Solar Kitchen under a generous Caja tree -lovely place for some alone time, with a large section of coffees and teas to choose from. An Auro card is required for Solar kitchen and the cafe.
I spent the rest of the evening attending an Om Chanting session at  Savitri Bhavan , it was one my favourite experiences at the centre and I could not have asked for a better end to my last night there.
My last dinner was at the Right Path Cafe with some new friends from the session
The next morning began with a visit inside Matri Mandir. For all first time visitors, it is like a guided tour inside the structure and details are shared about each of its pillars, the thought behind each garden, the flowers, the banyan tree and its significance.
The experience of the time spent inside the Mandir is genuinely something I have no words for. All I can say is that anyone who wishes to experience true silence or stillness must visit it once. Very few places actually help us to connect to what's within us and this was one of those for me.
With that it was time to bid farewell to Auroville. I ended my visit  realizing there was a lot more to soak in, and even though I wanted to learn and see so much more, – the best way is to step back and live a little.