In the morning of a fine day I along with my friend went to Pondicherry , an union territory in India. It has french occupied place in India before Independence.
We reached there by 10:15 am. We went to the hotel which we have booked before coming. We hired an bike for two days. As it was a festive season, the price for hiring the bike is little costly. But on a normal days, it was on a moderate rate.
We checked-in in the hotel at noon. After relaxing for an hour, we went to Auroville beach. The beach was awesome and it is near to pondicherry administrative office. It was a nice spot to roam and walk. Many film shooting have been taken around this beach.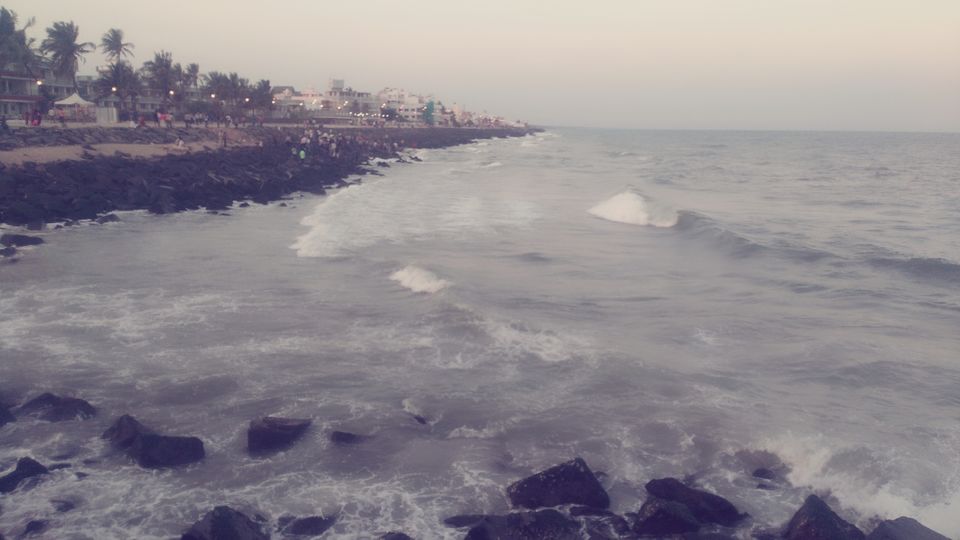 After some time we went to Aurobindo ashram, one of the must visit place in Pondy. The place was off complete silence... The place was used for meditation and relaxing. We were there for an hour. We mediated for some time and we inside for seeing the books kept there. The books were of different languages like Russian , German , Spanish.. for different people to buy...
Then we went to Basilica of the Sacred Heart Of Jesus. The biggest of church present in pondy.. We prayed there for 15 minutes.. We saw a number of foreigners coming to that place.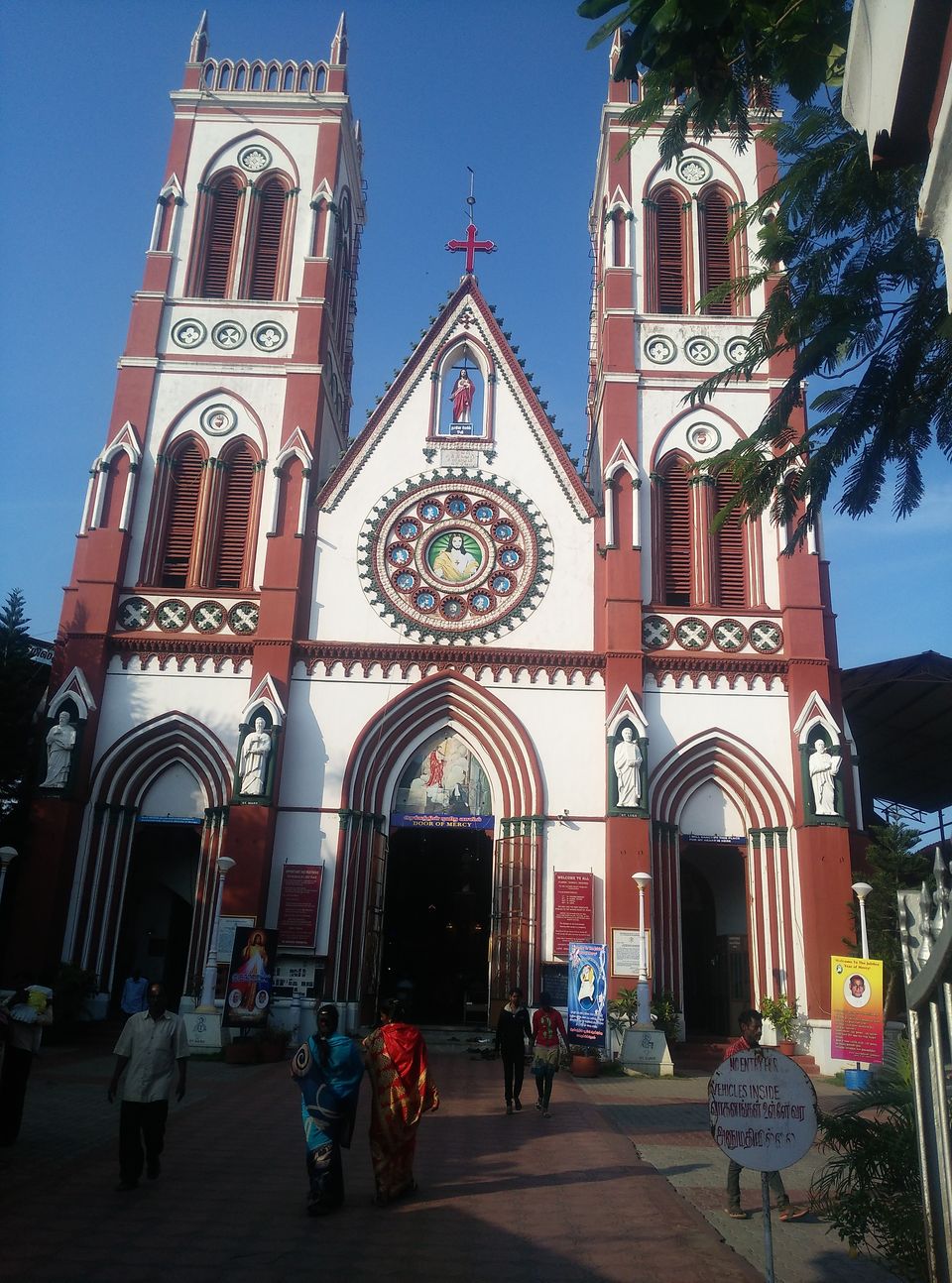 The next was my birthday, So we woke up early and went to a temple nearby. After that we went to Paradise beach. A long beach , particularly visited for boating. We went for a boat ride for about an hour....
Then we went to a park named Bharathi Park. It was a big park with some green grass hills inside it. There was arch like entrance which have the names of some great leaders in it. The statue of lord krishna was present in one side of the park.
After that we went to Dupleix park, where we find the statue of french ruler Dupleix. It was near to a beach.. The place was crowded as many people came for walking , talking with friends, and playing alongside beach, etc... We had a little on the side of beach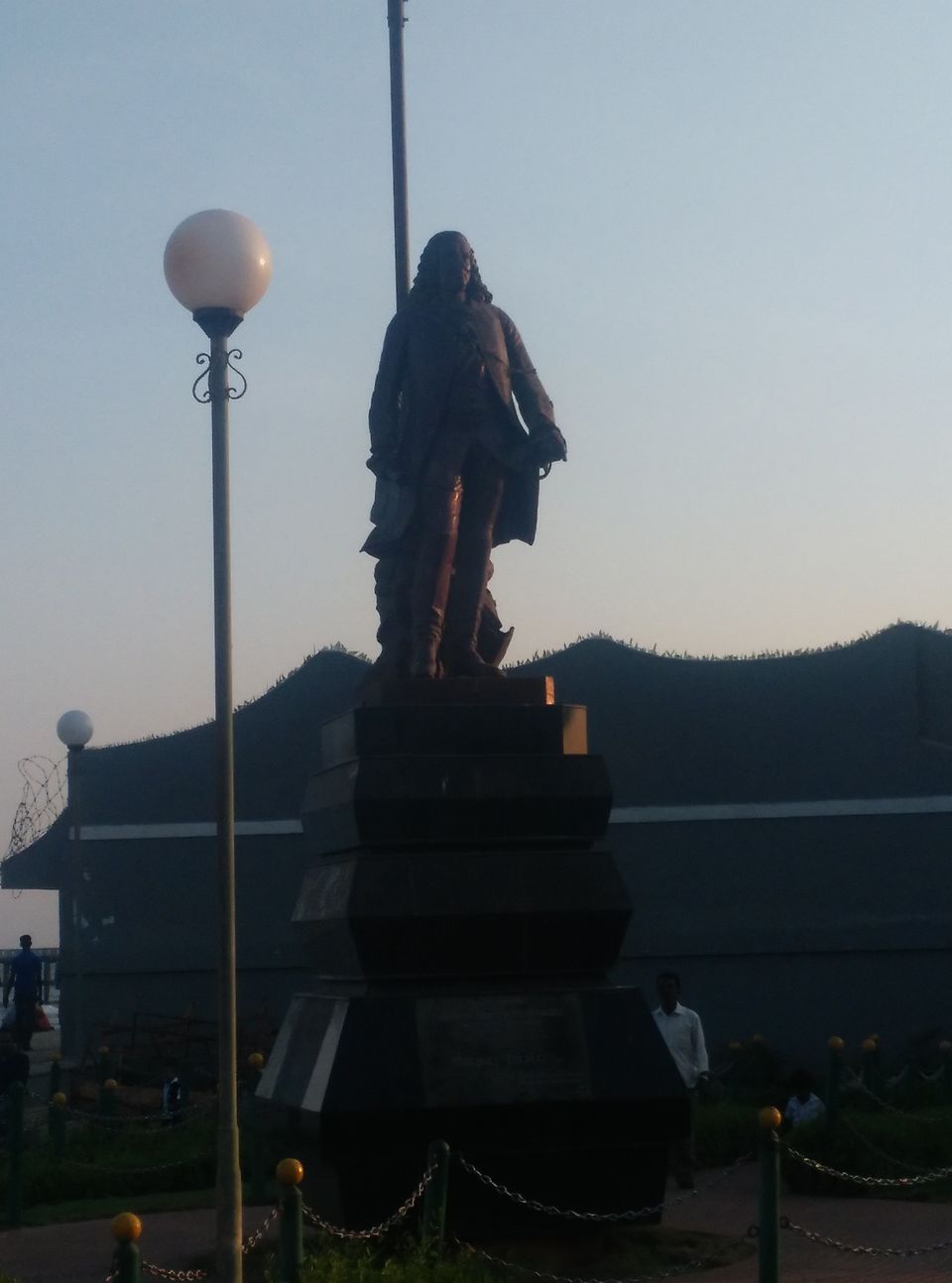 We went for a long walk after parking our bike in the side. There was a cafe day along the beach..
Then we went back to our room for relaxing and to have our food..
Then we clicked few snaps aong the street and beaches over there. By evening we retuned to Chennai.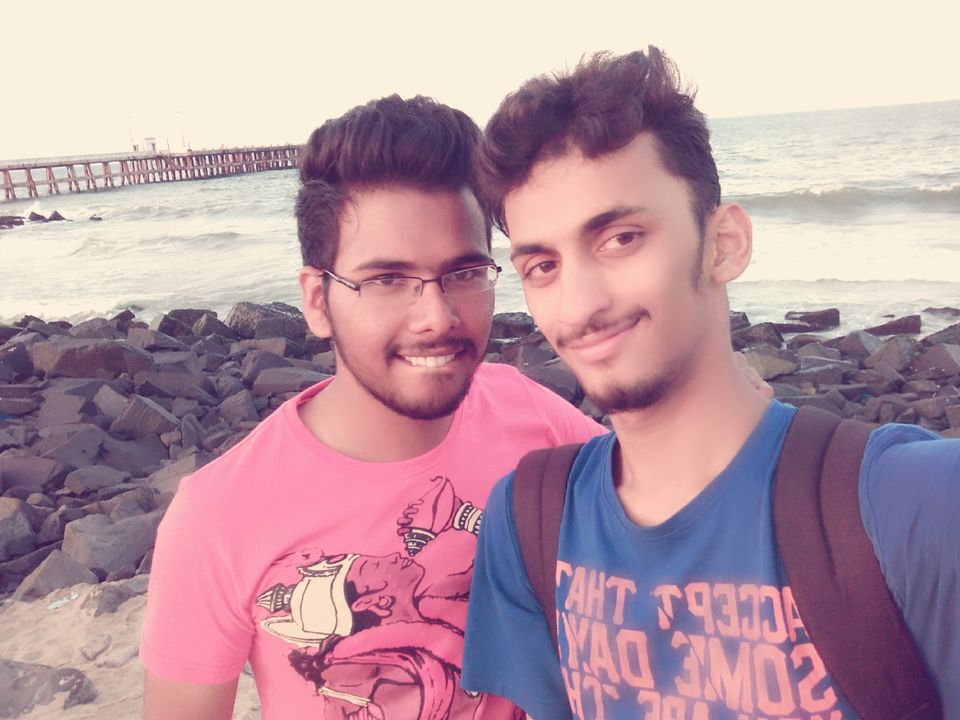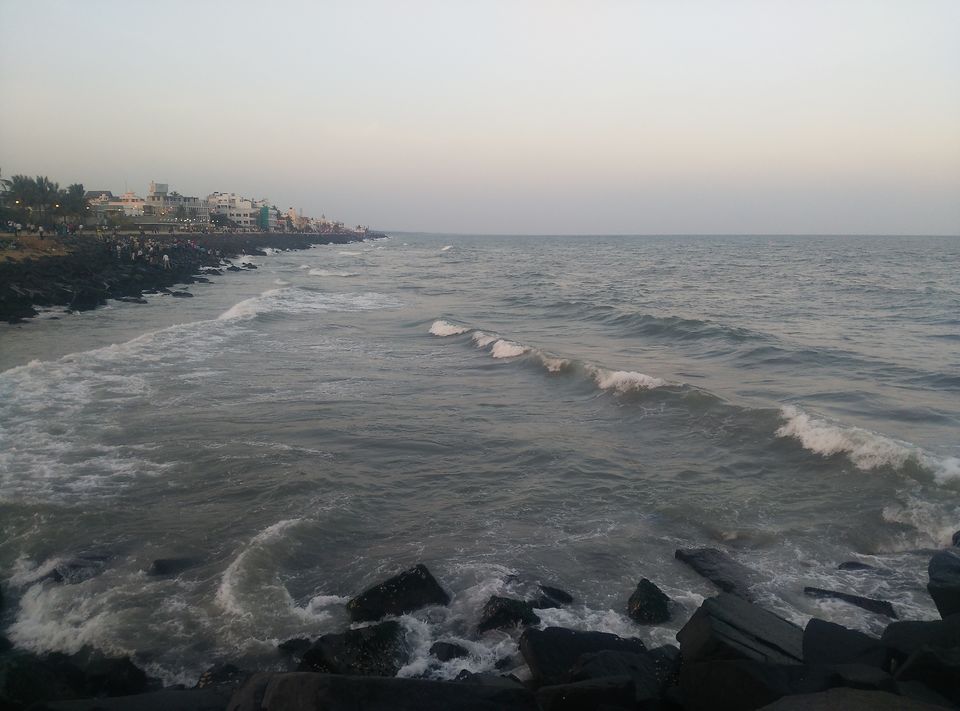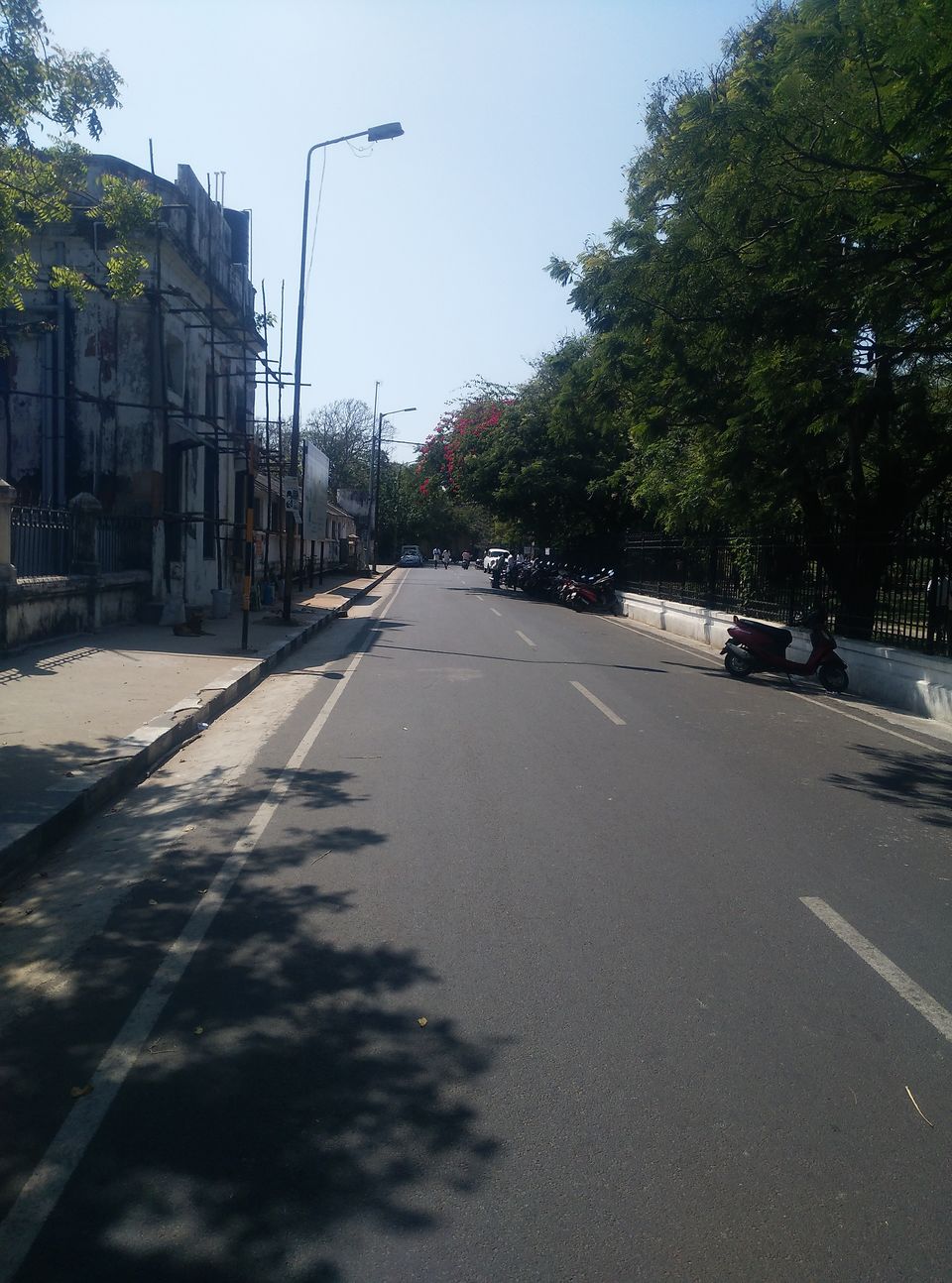 The whole trip was awesome. I got an memorable birthday trip. We njoyed a lot being there....
A nice place to travel in a minimum budget.....!!!!!