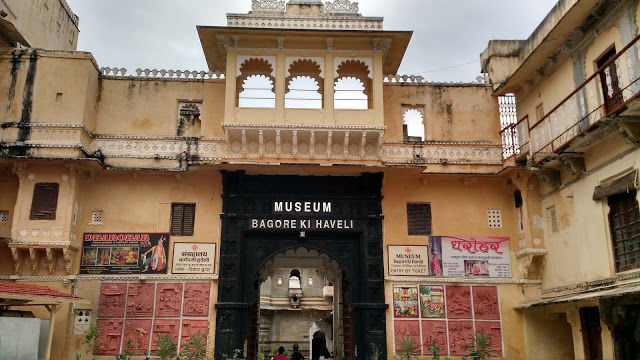 Your visit to Udaipur isn't complete without visiting Bagore ki Haveli.
After visiting Jagdish Temple, our next excursion was to Bagore ki Haveli museum.
The museum appears in the top most places to see in Udaipur. Few meters from Jagdish Temple, Bagore Ki Haveli was built by Amir Chand Badwa the then Prime Minister of Mewar in eighteenth century. It is on the waterfront of Lake Pichola at Gangaur Ghat. The spacious courtyard is surrounded by 138 rooms laid out across double story structure.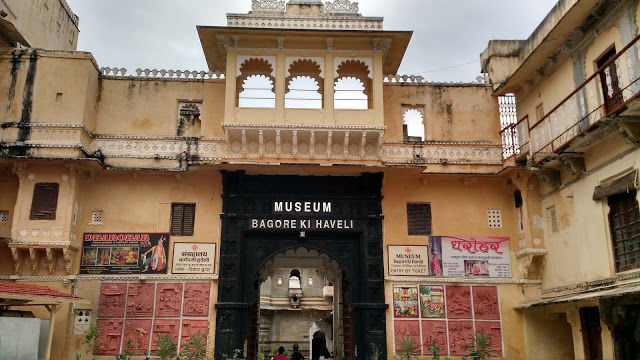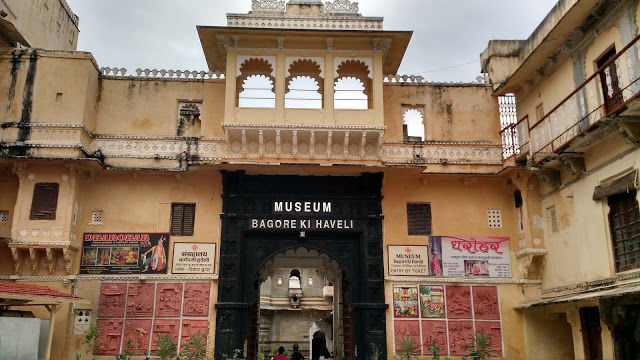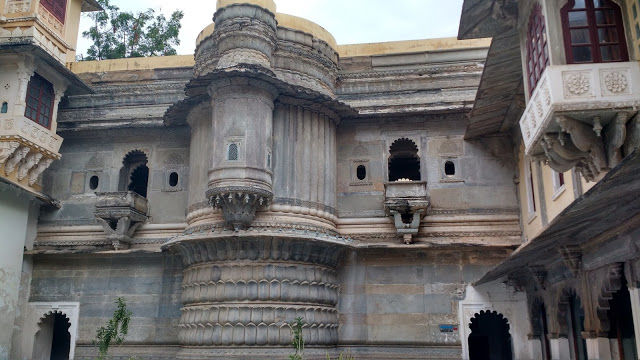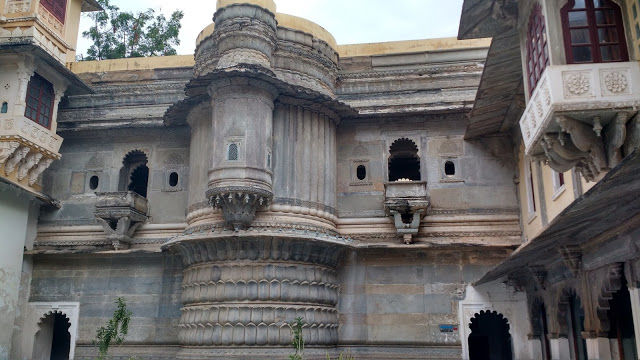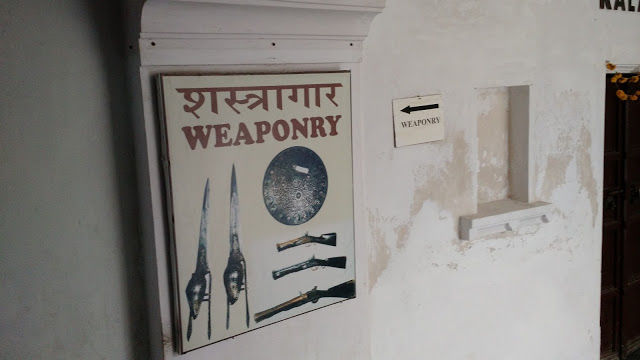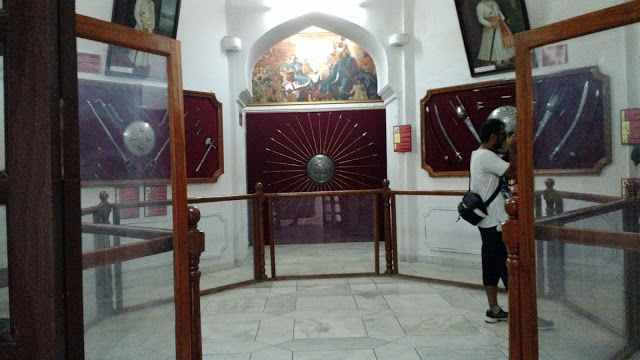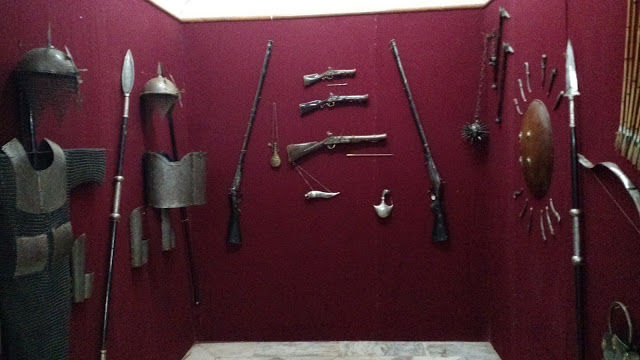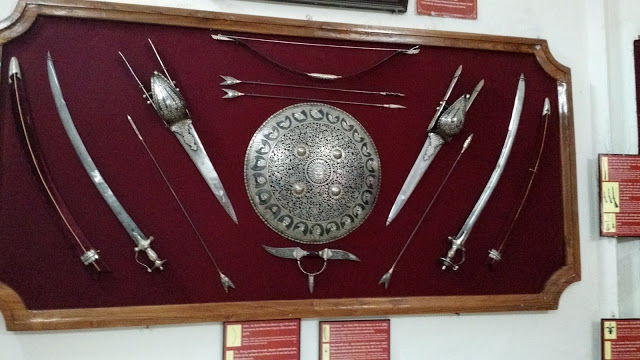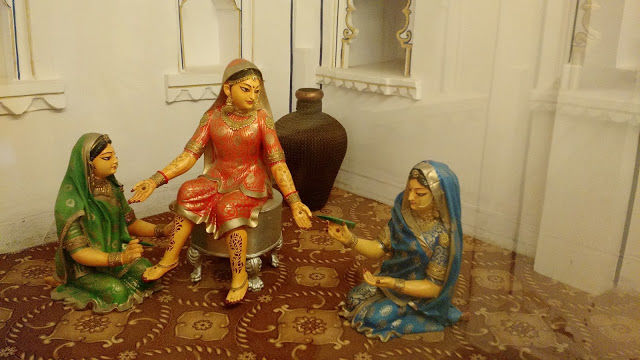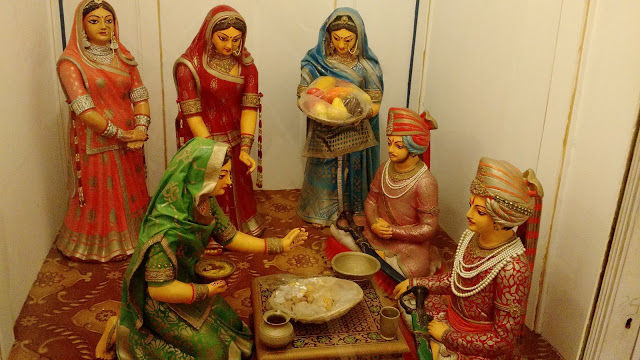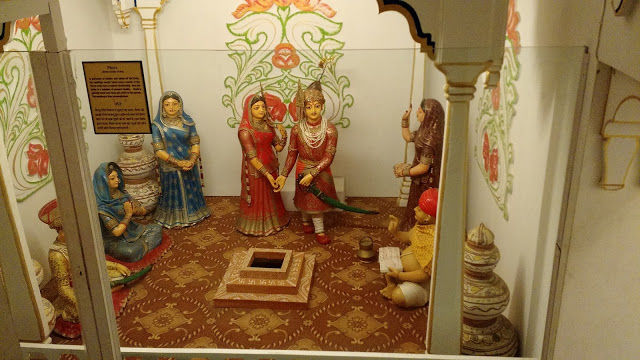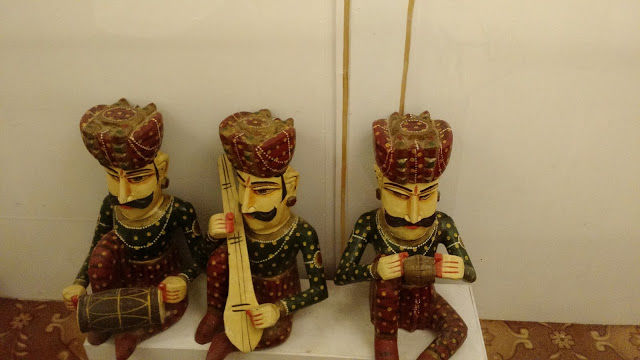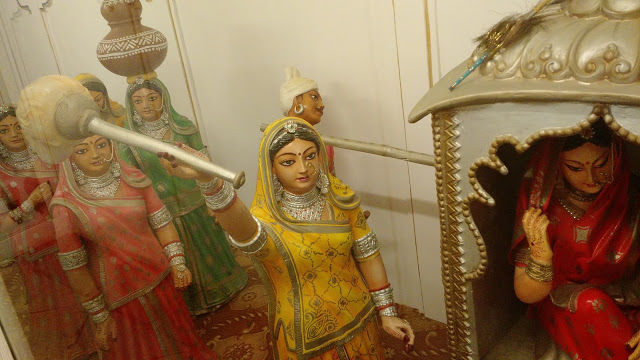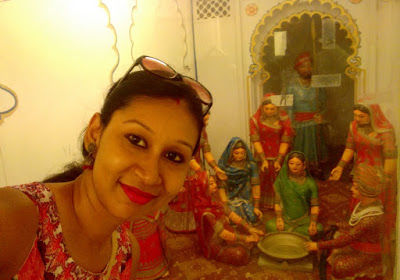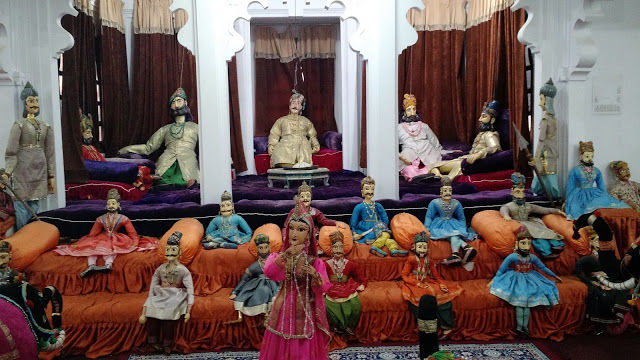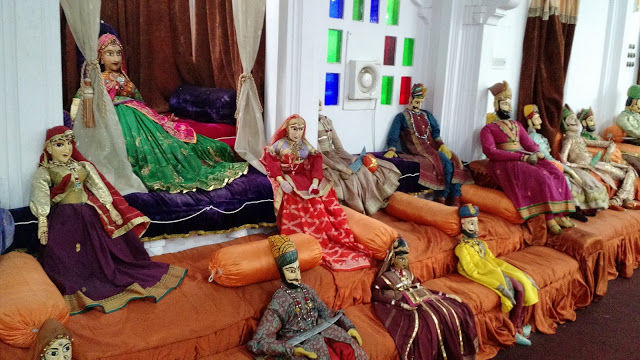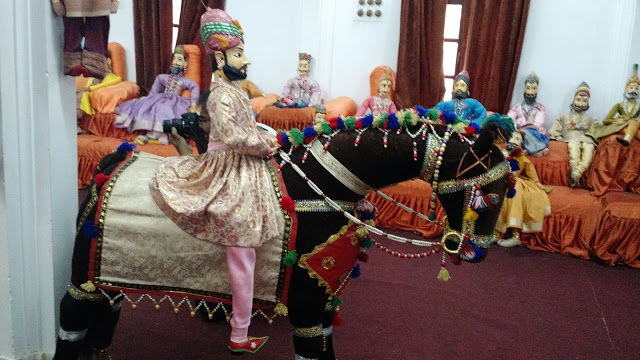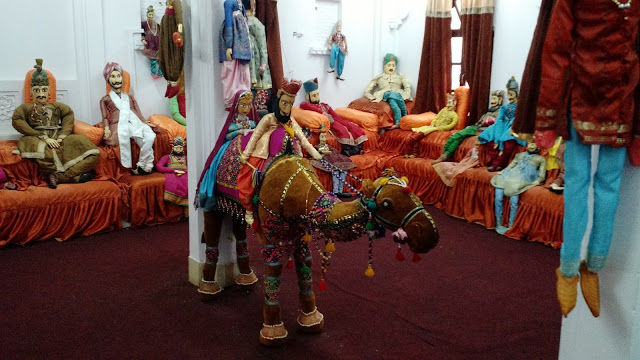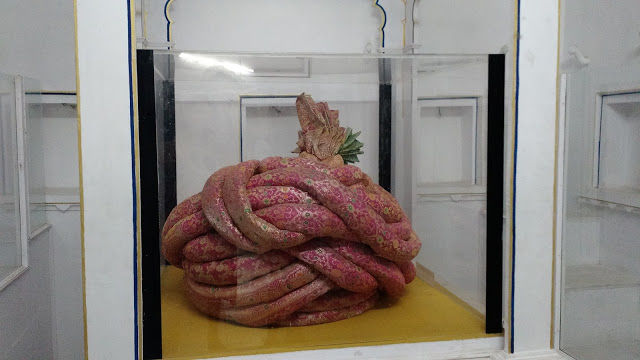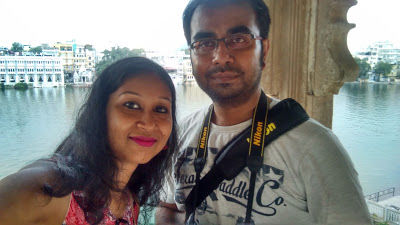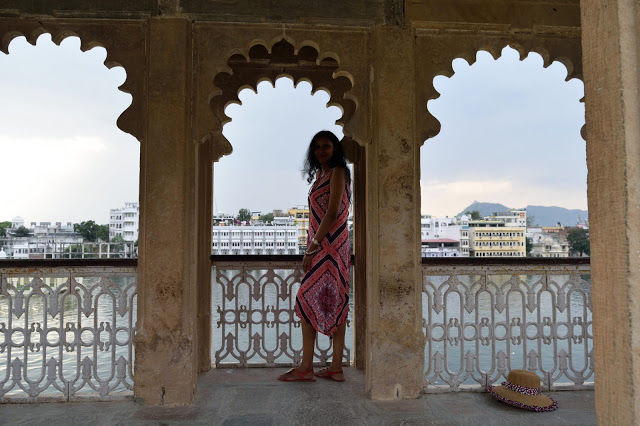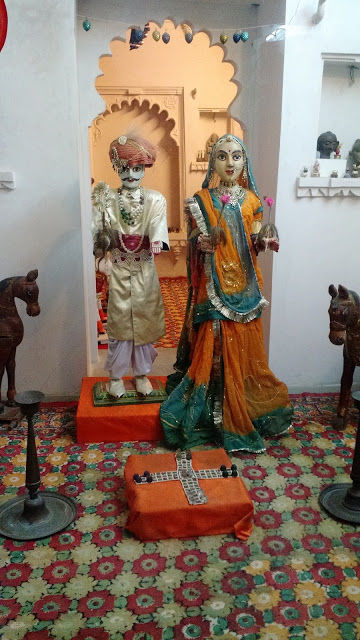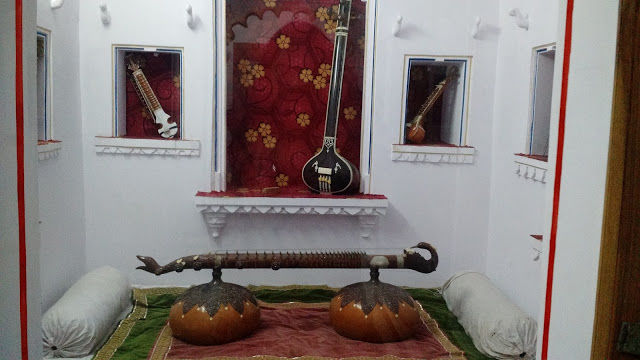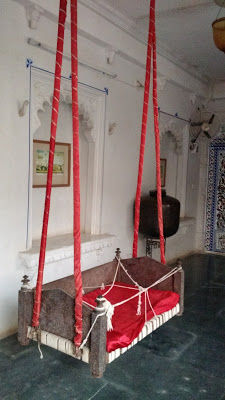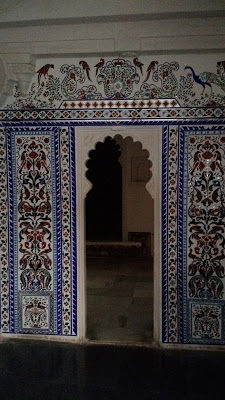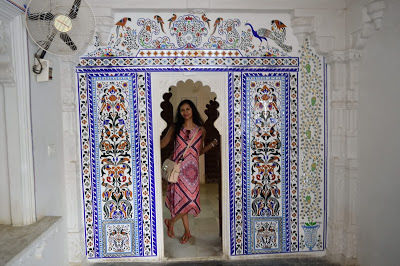 Entry ticket- Rs 60 each
The evening cultural show- Rs 60
It was already 4 pm when we entered the haveli and the closing time was 5:30. We hurried through the haveli, ensuring not to miss anything. The palace is a museum with rooms arranged by different themes.
We started with the first section of the haveli- Hubby's favorite, the weapons collection.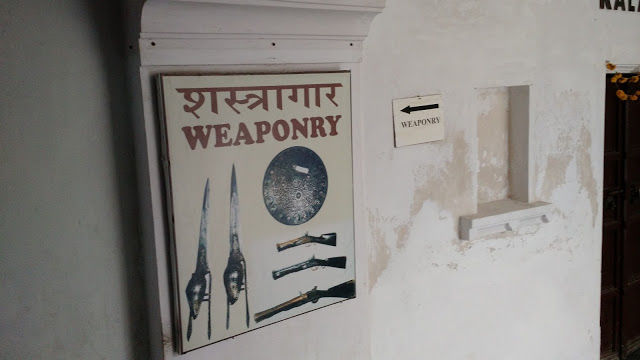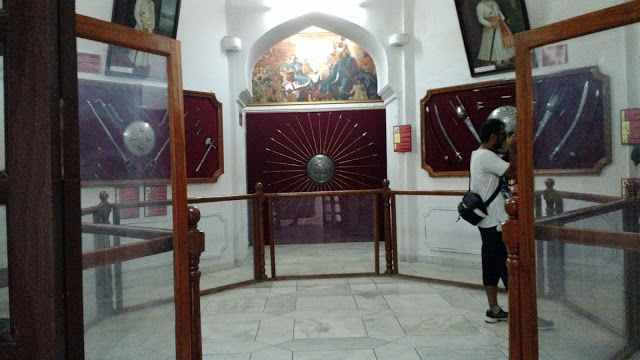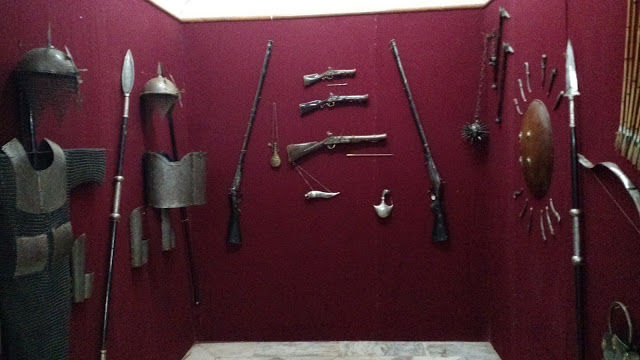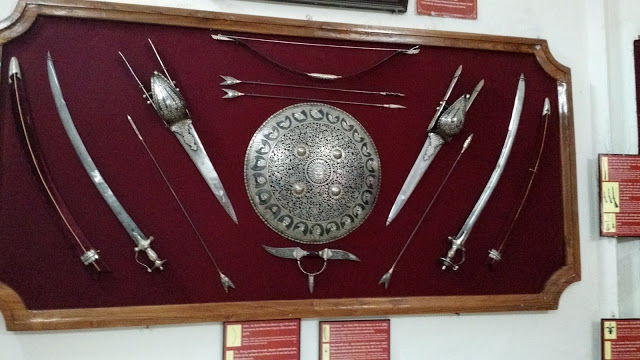 Our second tour was to the royal wedding section where all aspects of Hindu Rajput weddings were on display through dolls/puppets. Reminded me of Shankar's Doll Museum in Delhi.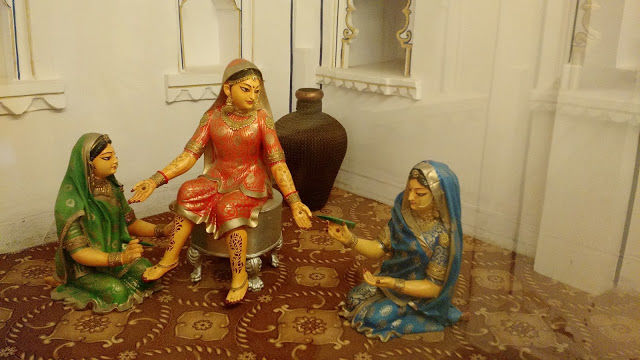 Right from fixing the mahurat of wedding to Bidaai and post wedding gatherings, the dolls display bring out the details of Indian wedding, even the small things used during the ceremonies. The colorful gallery leaves you with a smile on your face. How could I not have taken a selfie here ?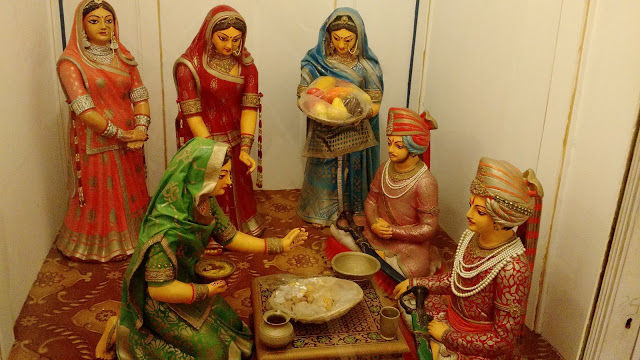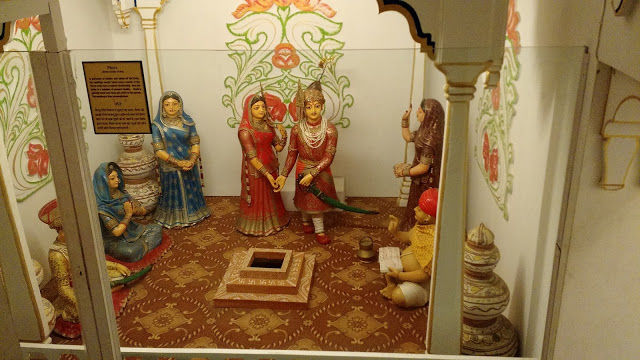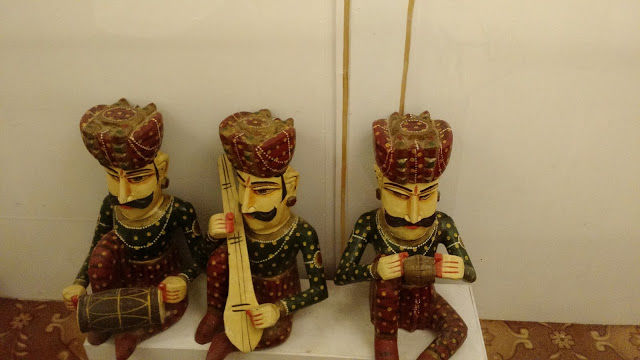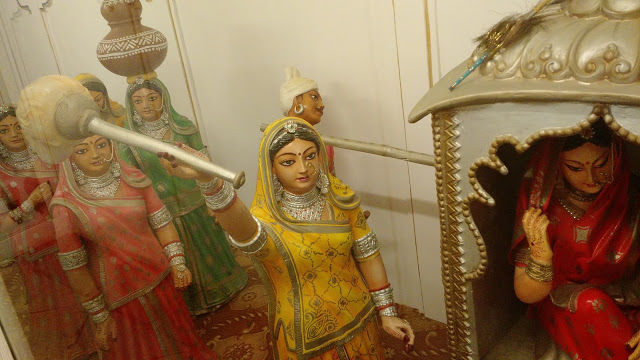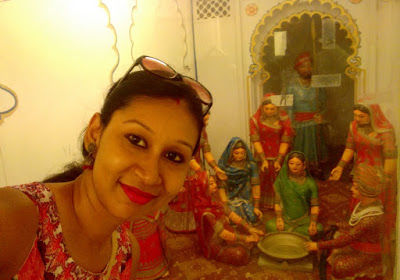 Our next tour was to the first floor where the evening show is organized. Prior to the entrance of evening show, you get to visit one room with Rajasthani puppets on display. As the puppet art is slowly fading, the management is trying to keep it alive. A rich heritage of old times should not disappear like this. As you tour the whole room full of puppets in different sizes and costumes, there are little items on sale as well. You certainly feel like buying the cute stuff immediately. Though the room smells of dust, the puppets take away your attention from it.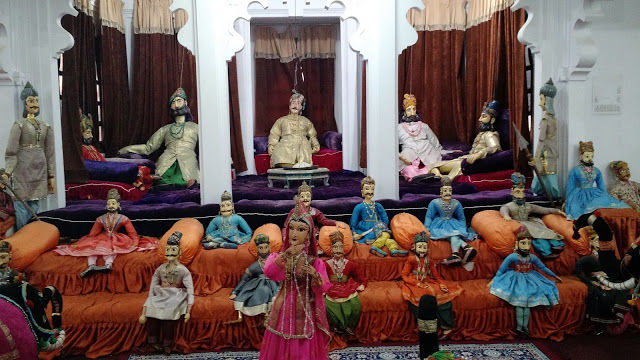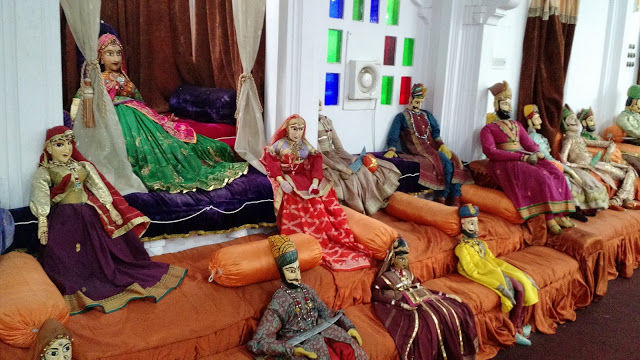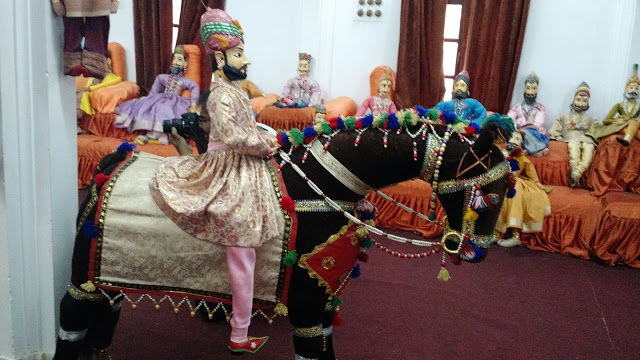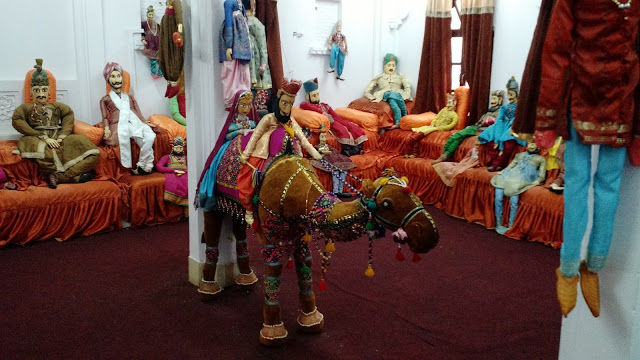 The haveli houses a section on the types of pagdi or turbans that were donned those days and continue to be worn by many in present.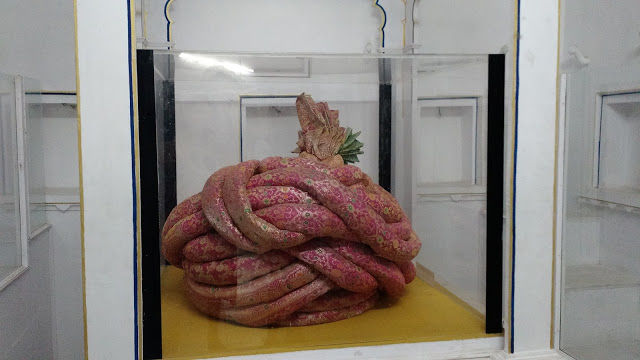 Balconies wearing the old rugged look, the worn out carvings on the walls, the traditional embroidery work, everything in the haveli spoke of a royal bygone era.
For me the most beautiful spot in the haveli was the balcony overlooking Lake Pichola. It the most peaceful place where the kings/queens then would have spent their evenings watching the sun setting against the lake.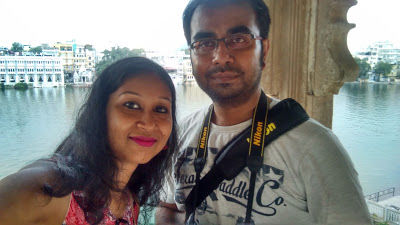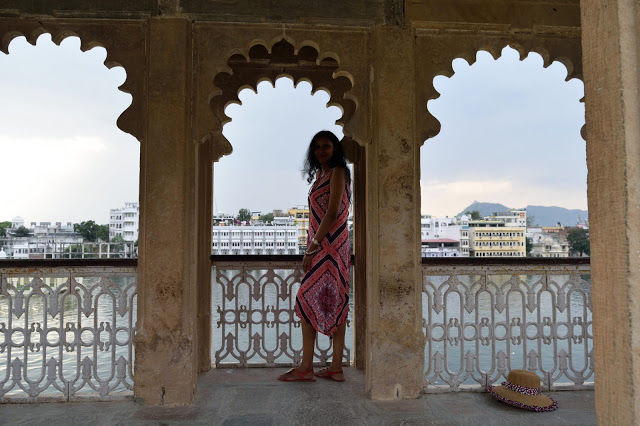 One whole floor of the haveli has items arranged in respective categories of musical instruments, indoor games, turbans, pottery, jewellery, beds, and a lot more!