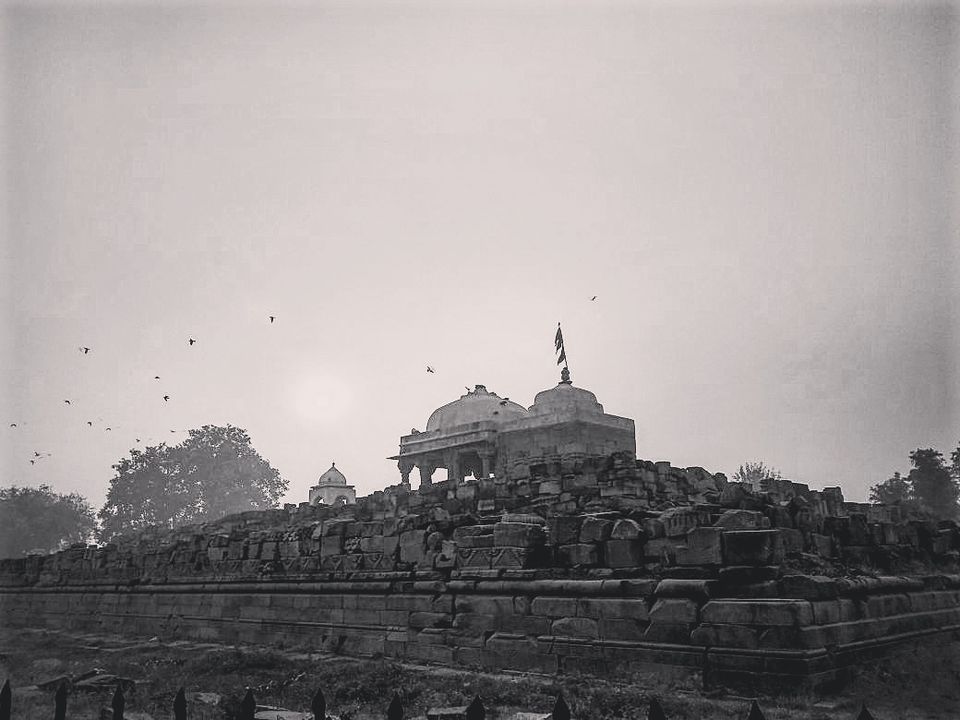 My feet were going numb and I was continuously losing at the game. Five little girls were giggling seeing me fail at 'Fly away Bird'. I found them playing and enjoying a bonfire when I was pacing towards village from the place I was staying. Two of them were visiting their other two cousins during winter break and fifth one was from neighborhood.
One of them got me sesame and jaggery sweet as a consolation with almost a toothless smile.
When I asked her: "Where did your teeth go?"
She looked at her mother, as if taking approval and then shyly replied: "Rat took it away while I was sleeping."
We all laughed in a rhythm and she hid herself behind her mother holding onto the edge of her saree.
I bid them goodbyes and went ahead to treat my appetite of local snacks and tea.
I am not sure how much 'God fearing' person I am but definitely 'Crowd and noise fearing'. I try to stay away from big celebrations as much as possible to nurture my love for alone time.
On one such occasion I sneaked out for 2 days to this village, Abhaneri, Rajasthan, India.
Somehow my trip is never complete without a reminder from the place. In search of it, off I went and saw this man with a vividly colored turban was busy crafting 'Lac Bangles.' It wasn't an ordinary sight to see the lac melting into a circular shape over the bangle rim and taking a shape of alluring bangle with colors as one may prefer.
The night was mildly cold spent in trying some regional food and carrot pudding for dessert. Distant sound of bells at the time for morning prayer at the much famous 'Harshat Mata Temple' woke me up next morning. This morning was very different from other mornings in so many ways from the bird chirps to mildly cow dung scented air!
After seeking blessings at temple I spent the entire afternoon at the adjacent very old and now protected 'Chand Baoli' step well and wondering what would I have been doing if not came here?? Perhaps sleeping off or sulking about the party noise. Glad to be there, I went back to pack my bags.
This village is approximately 240 kilometers away from Delhi and a perfect weekend destination.
How to reach?
Rail: The nearest railway station is Bandikui, 15-20 mins. drive. Ajmer Shatabdi is the best way.
Road: Abhaneri is well connected from Delhi, Jaipur and Agra.
Air: One has to drive from Jaipur or Delhi airport to reach this place.
Best time: I believe winters are perfect here with plenty of Sunshine.
Accommodation: I would recommend 'Abhaneri Niwas', very close to the sites and market.