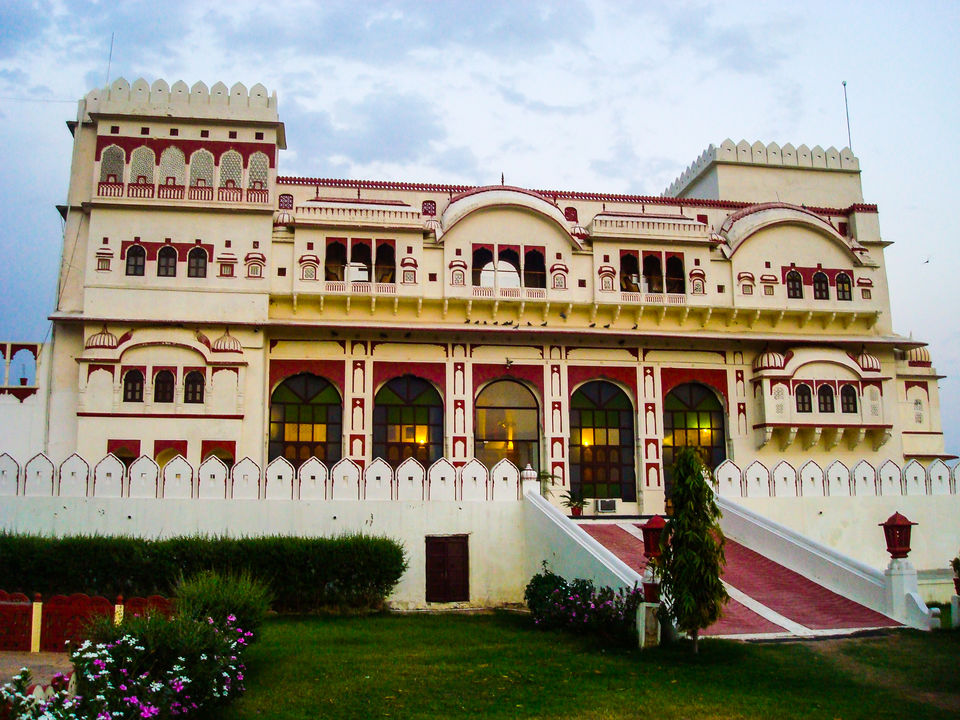 Property of the luxurious Kangra Group of Hotels, the Surajgarh Fort is a beautiful palace converted into a hotel, owned by Tikaraj Aishwarya Katoch and Tikarani Shailija. The name of the palace literally means "The Castle of The Sun". This 4 acre fortified palace gives its guests the experience of living like a Maharaja. It has fine and colorful architecture, a swimming pool, terrace dining area, 2 forts, and 22 suites. You can easily visit the locals there, explore the nearby forts and exotic locations on a camel back or just chill in the luxurious hotel.
This post will clear all your doubts regarding how to reach the place and which all near by places to visit there.

Where is the Surajgarh Fort, and how to reach there?
This heritage hotel is situated in Jhunjhunu, Rajasthan, approximately 190 kms from Delhi. You can reach there easily by road.
We decided to go by road, and took approximately 5 hours to reach there.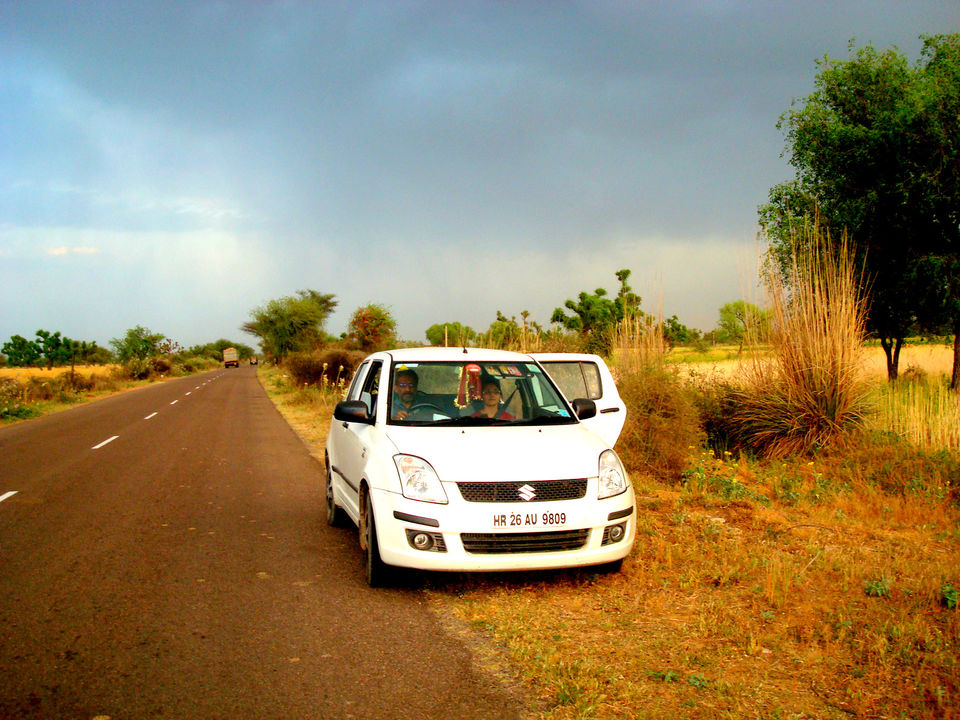 By Road
From Delhi :
195 Km Via Behror, Narnaul, Singhana, Chirawa, Surajgarh
175km Via Bahadurgarh, Jhajjar, CharkiDadri, Loharu, Surajgarh
206 km Via Rewari, Narnaul, Singhana, Chirawa, Surajgarh
From Bikaner :
260 km via Jhunjhnu, Chirawa, Surajgarh
From Jodhpur :
410 km via Nagaur, Sikar, Jhunjhunu, Chirawa, Surajgarh
From Jaipur :
215 km Via Ringus, Sikar, Jhunjhunu, Chirawa, Surajgarh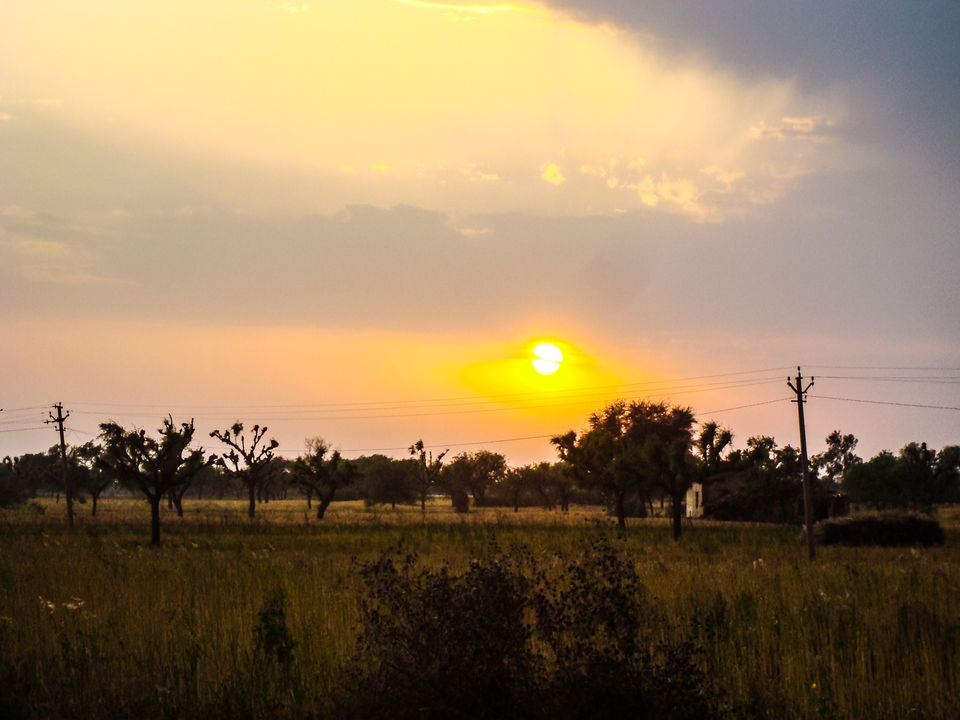 By Railway
Surajgarh railway station (2 kms away) is the nearest station and has trains operating bewteen Rewari, Sikar and Delhi. ( Train Names - Re Sikr Passenger, Dee Sikar Exp)
Another nearby Railway station is at Loharu (15 km away). The hotel provides PICK and DROP facility by Car /Jeep as per the actual cost.
Where to go?
Havelis In Surajgarh
Walking and Camel Ride tours are organised from the fort to the havelis. All the havelis are beautifully painted and give a glimpse of how people used to live in the past. This place is great for photography, and for interactions with the local people living there.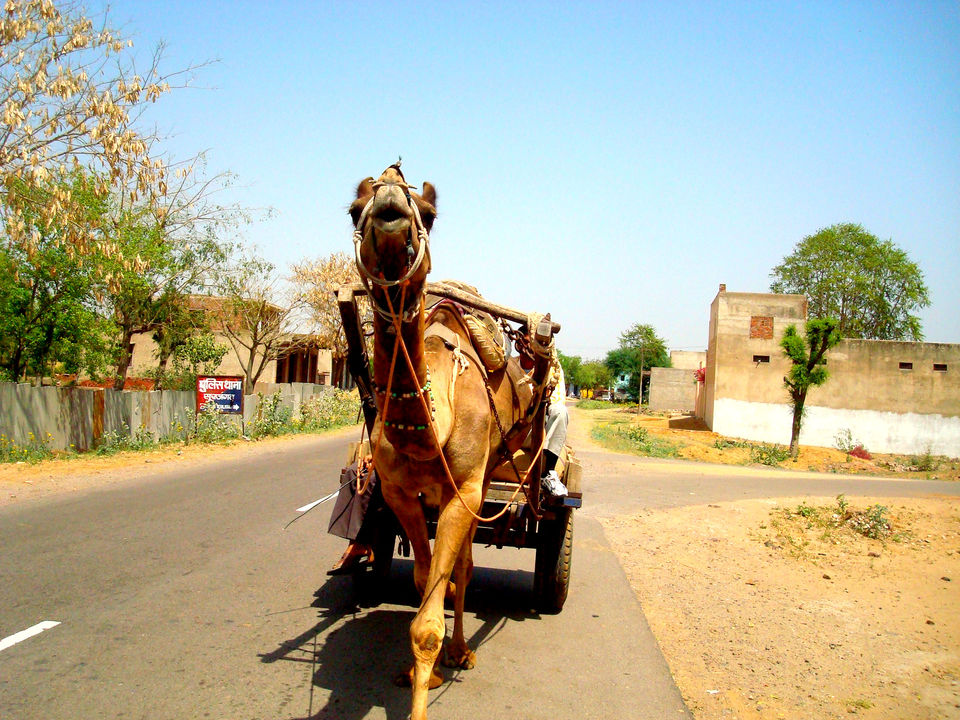 Camel Cart Rides to Local Spots
Picnics and day tours are organised to the local bawari. (water tank). You can either sit on the camel back or on the cart. Its indeed a very different experience as you go across the entire city, can spot many different species animals and birds if you're lucky!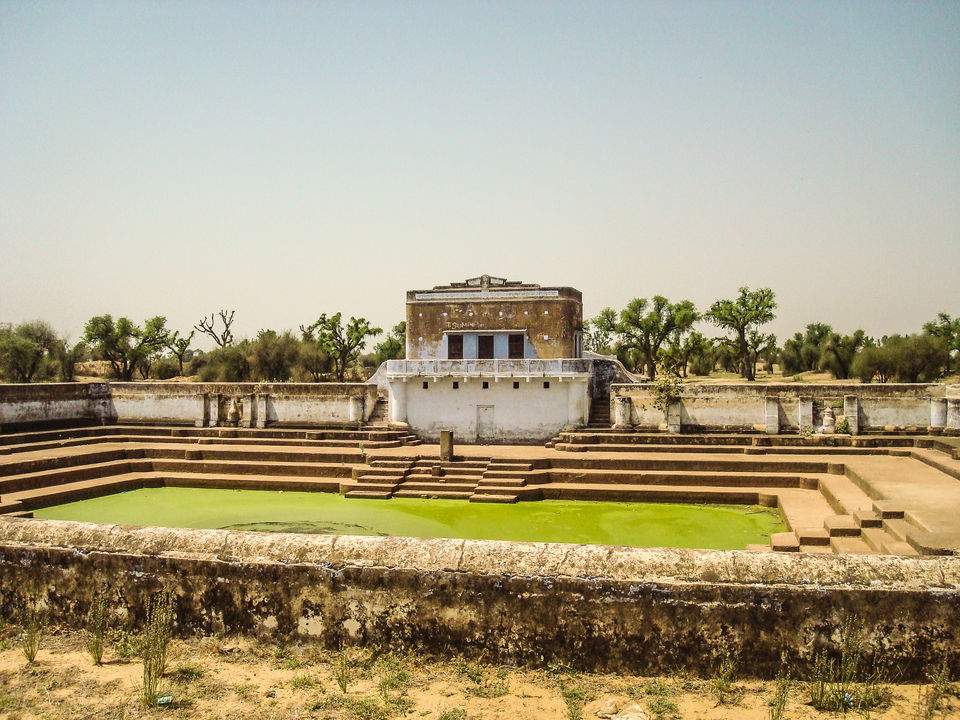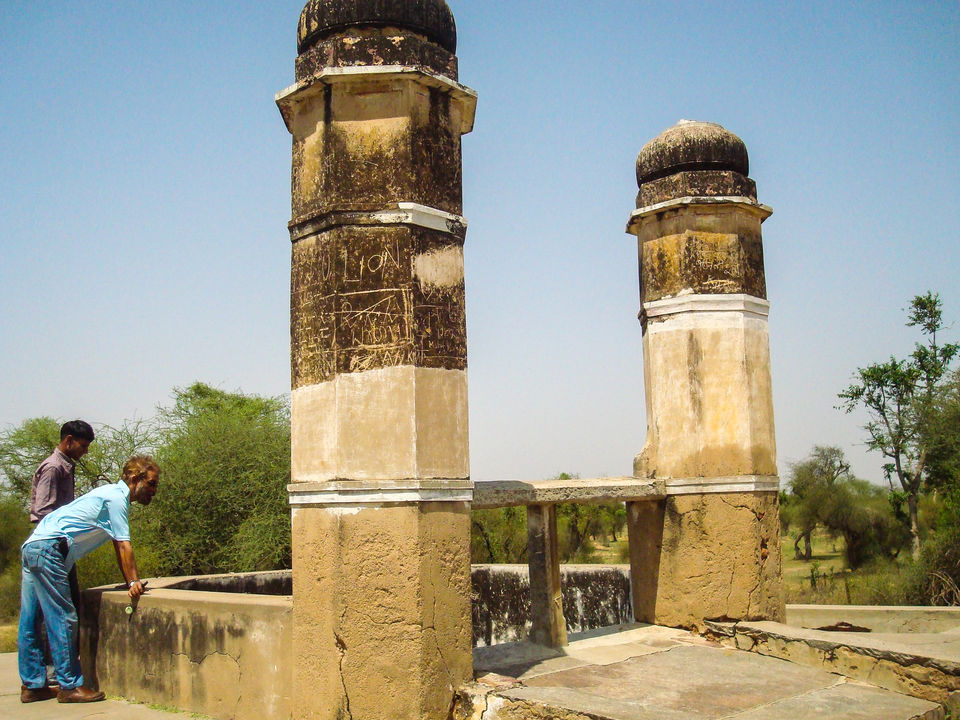 Khetri Fort (45 Km)
Just 45kms away from the palace is the Khetri Fort, which is an ideal day picnic spot. It is situated on the hill top, and can be easily reached by taking jeeps from the Khetri Village. The two forts - Maharaja and Maharani forts are built on two different corners of the hill, and in the middle are ruins and abandoned houses.
Havelis At Kajra (5 Km)
Kajra is very well known for its ancient Havelis built in the 19th century. The village is dominant with Art-Deco period, and showcases wonderful examples of architecture.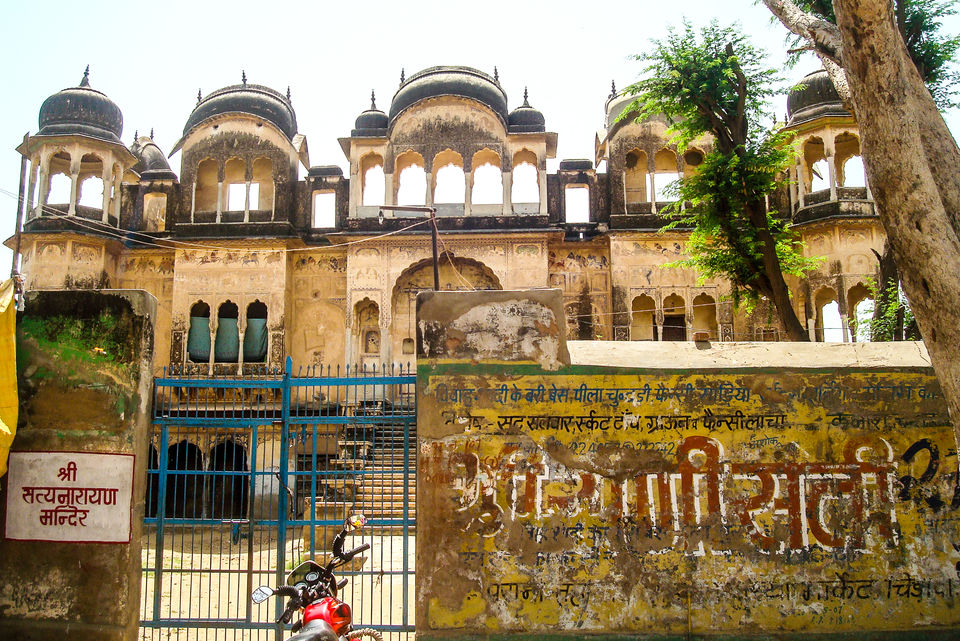 Offerings at the Fort
We were happy to enjoy the delicious delicacies of Rajasthan which were prepared in the restaurant of the fort. Along with the authentic food, puppet show and traditional dance shows were also organised.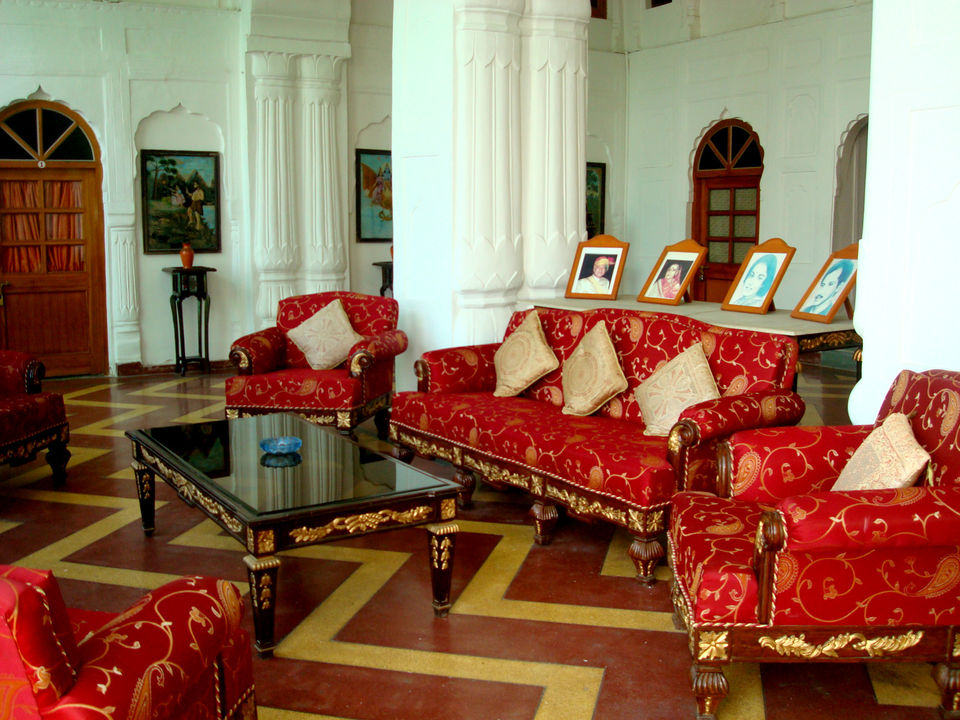 This place is indeed perfect for your next weekend getaway. A tinch of luxary and history makes a great combination. This place is also very famous for its Laak bangles which are available in the in house shop at the palace.