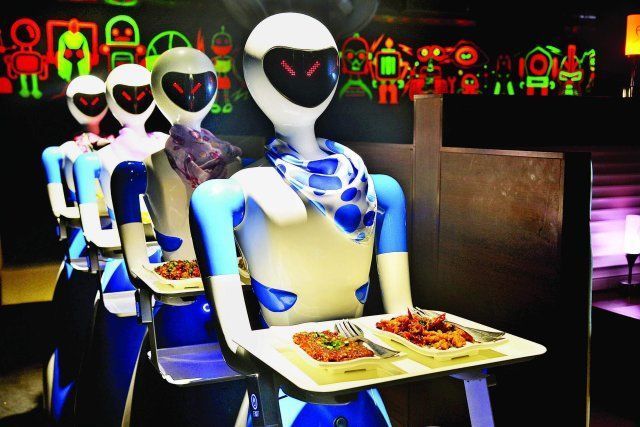 Themed restaurants are very common all around the world and have gained a lot of popularity across India over the past few years. From a cemetery themed restaurant to a jail themed one, we have seen a lot of such options coming up across various cities in the country. However, all of them have been specific to themes only in designs and the look of the place. Going beyond this to add an extra appeal to its theme is a restaurant in Chennai which has Robots serving food to you.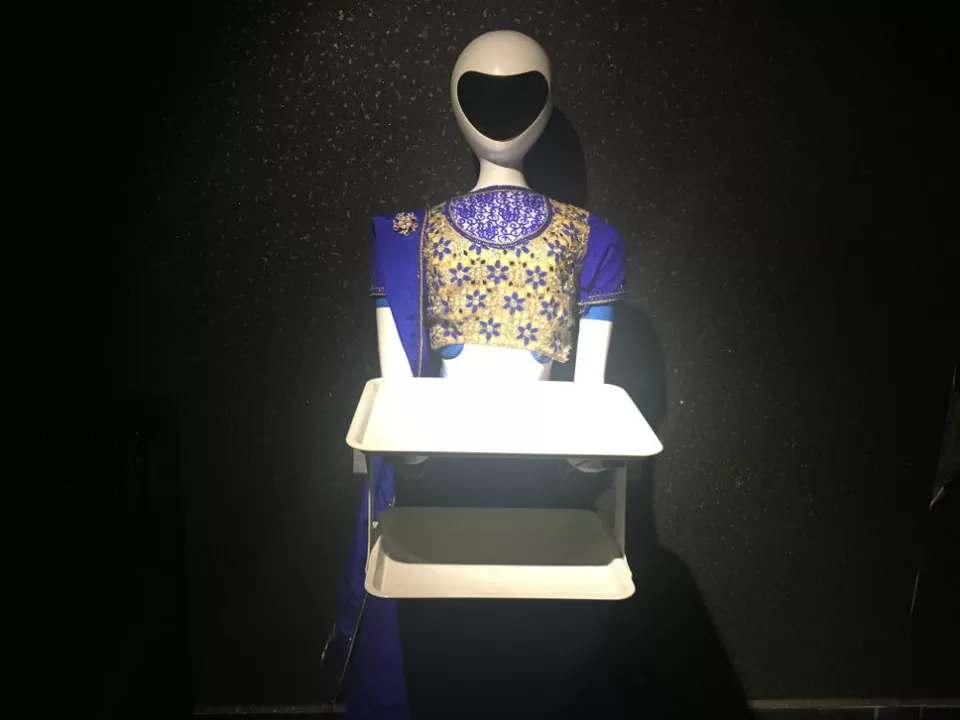 Located on Old Mahabalipuram Road(OMR) in Chennai was a Chinese restaurant called MOMO which was known to serve authentic varieties of tasty dumplings to its visitors. The restaurant has since then been converted to a themed one and renamed aptly as "Robot". It has a team of seven Robots with 4 of them serving as waiters and the rest helping with front desk, reservations and even taking pictures at their selfie point. Designed in blue and white and often dressed up in local attire, these give you a warm welcome and bring meals and exotic drinks to the table interacting with customers in both Tamil and English!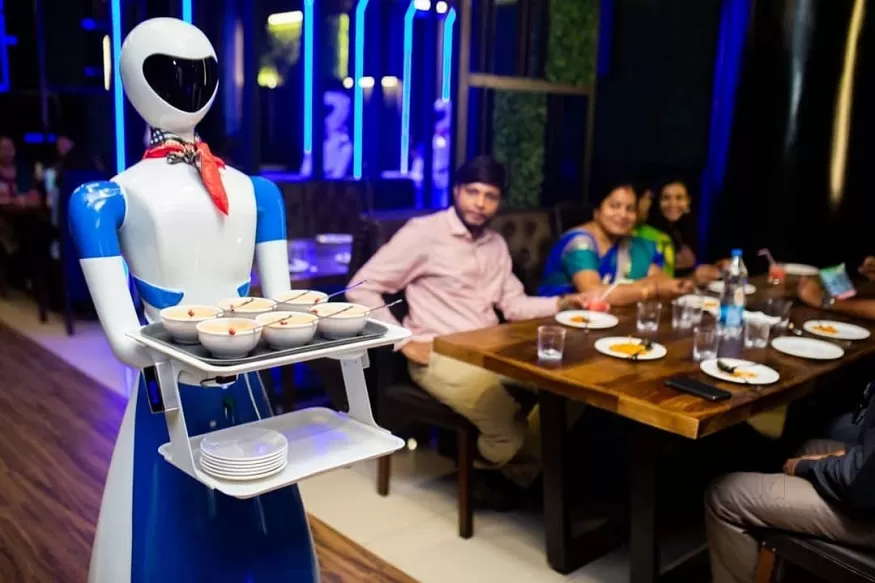 Owned and managed by two friends, Venkatesh Rajendran, a restaurateur and Karthik Kannan an architect, this idea stemmed from the curiosity about why such a restaurant was not yet existing in India anywhere despite its huge popularity in other countries such as China, Japan, Bangladesh and USA. One of the owners, Karthik then visited China and underwent a 15-day training program where he purchased four robots. This training since then has helped him to handle any malfunctioning problems on his own. Despite the snags and technical issues, they are quite economical and costed them an amount of just Rs. 5 lakhs per robot.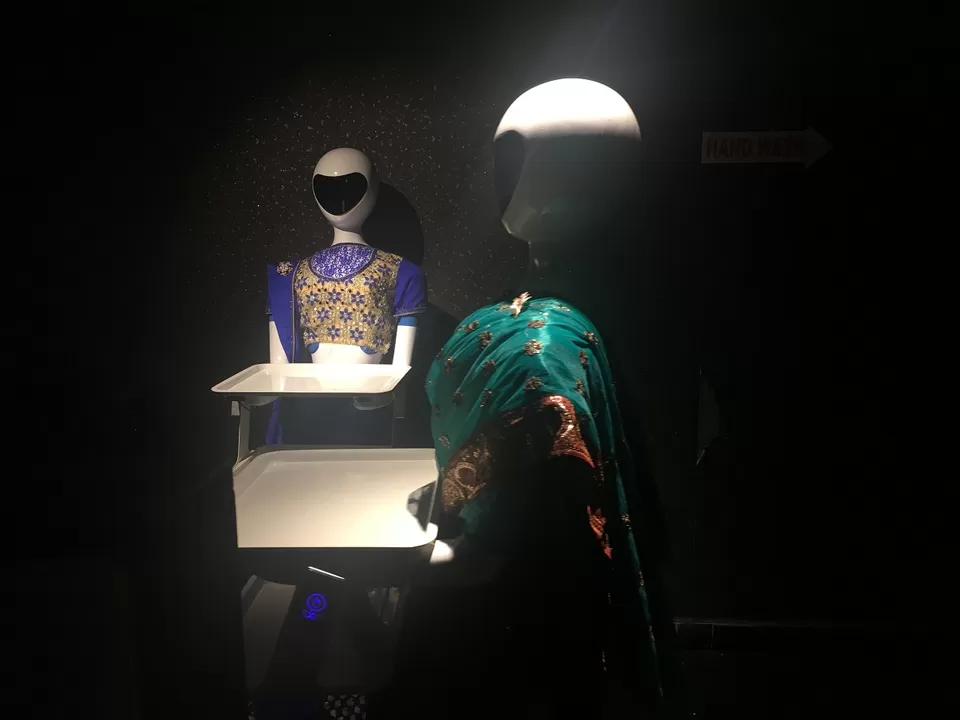 The restaurant has a seating capacity of 76 with around 20 tables managed by these robots. Each table has an I-Pad from which you can place your orders. Once the order is ready, the chefs send out the food to these robots who serve them at your table. The entire process is yet to be completely automated though and waiters shadow these robots all the time. Long magnet strips on the floor guide these robots all over the restaurant and they are controlled and operated by the waiters through an app. This is also to ensure that visitors or children do not delay the robots serving the orders by taking selfies or poking them on the way.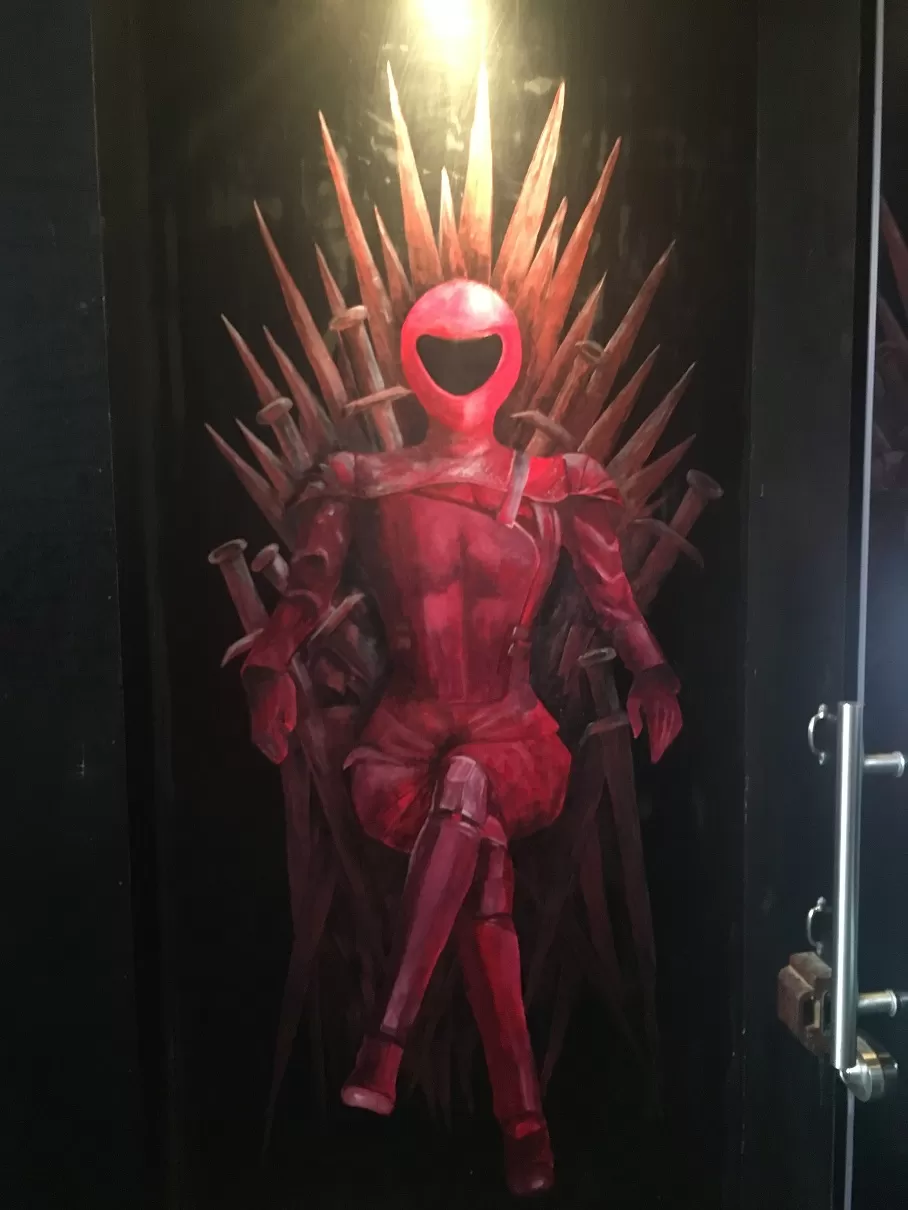 The concept has excited locals and tourists since the day it got rebranded. A lot of visitors who initially came to the restaurant due to the disbelief that robots could actually serve as waiters have now become regulars due to the experience and novelty of this place. However, its USP as per the owners also is that the food they serve is very reasonably priced and a meal for two costs just Rs. 1000 on an average. With the initial buzz still alive, they have expanded to a total of three outlets now across Chennai and Coimbatore and plan to take this concept to Bangalore as well.