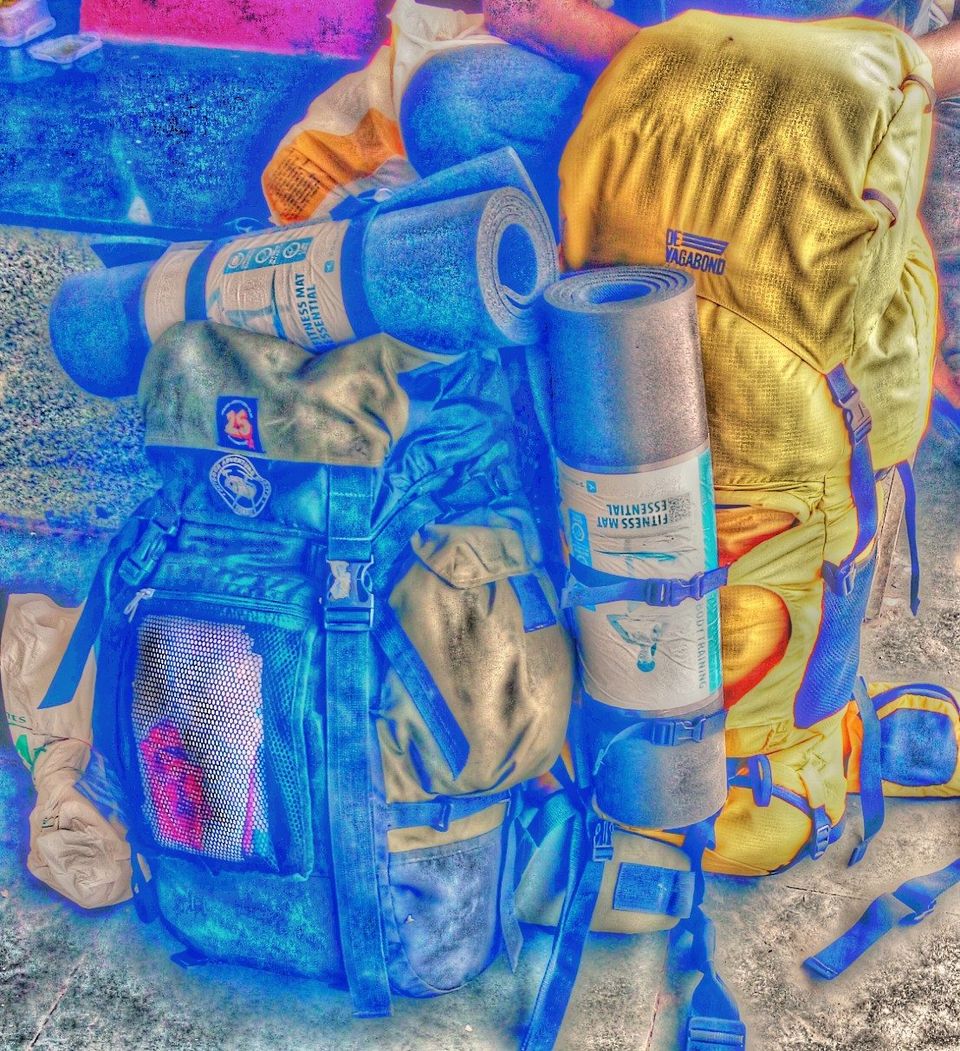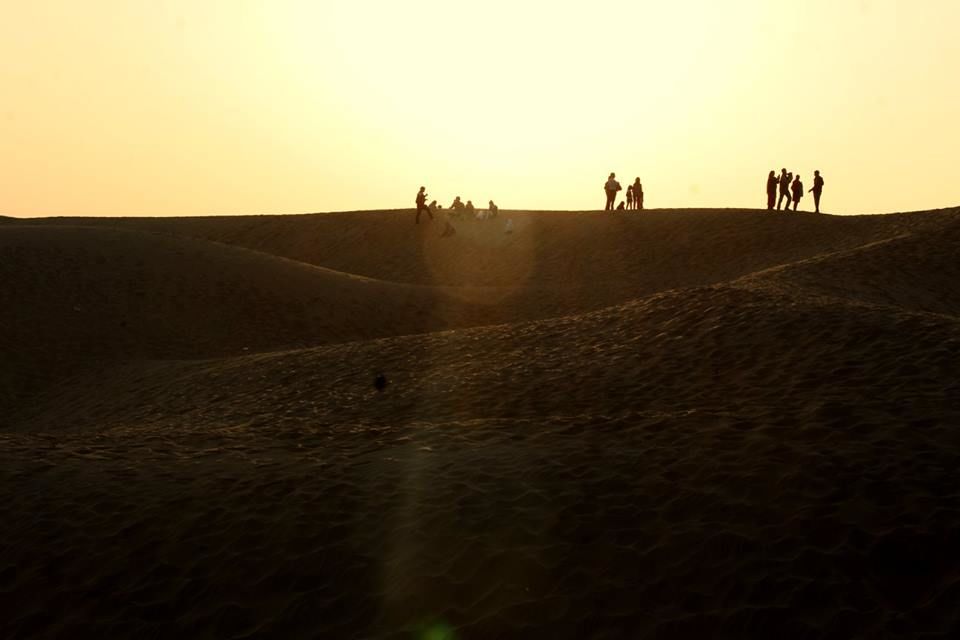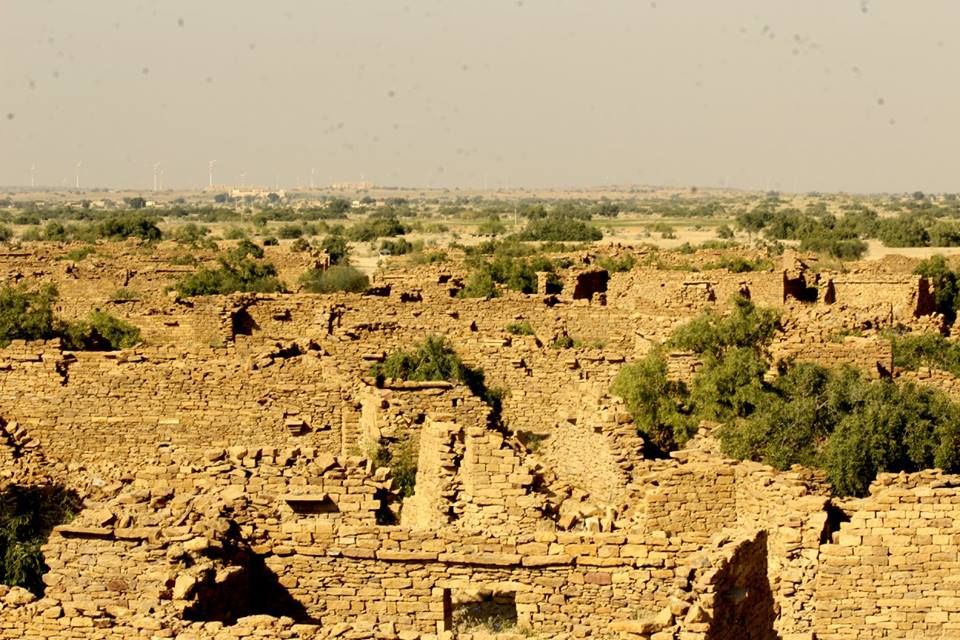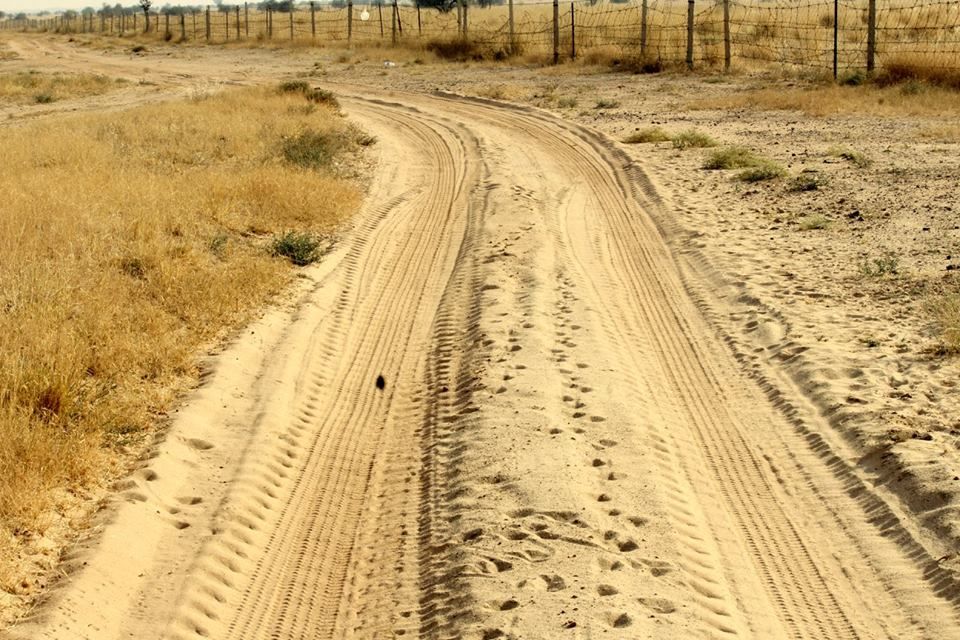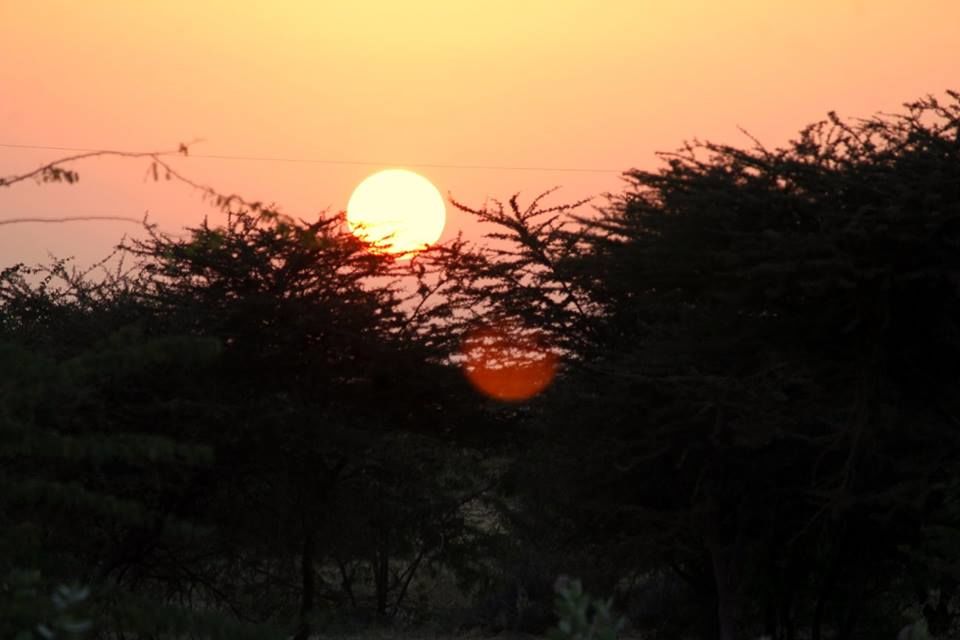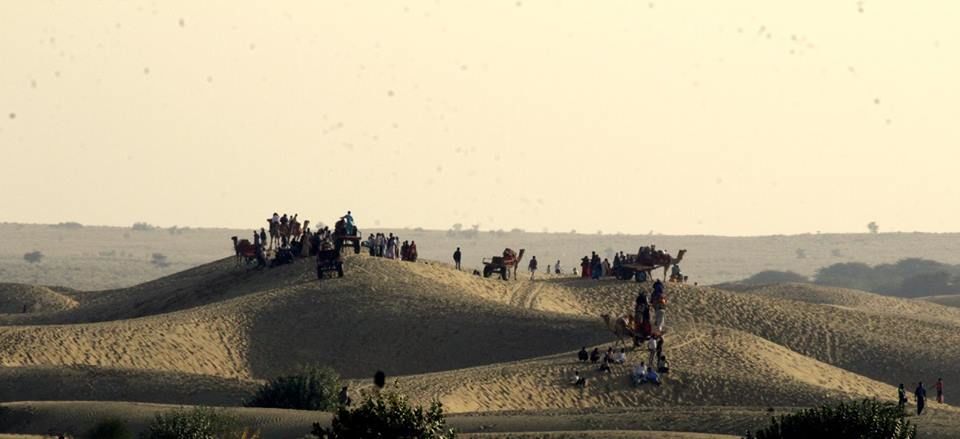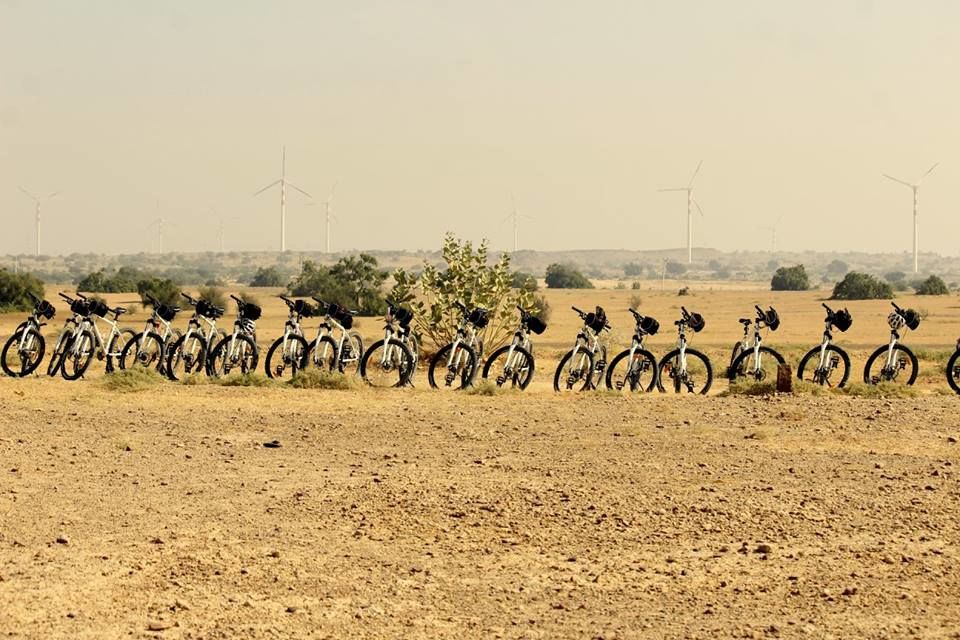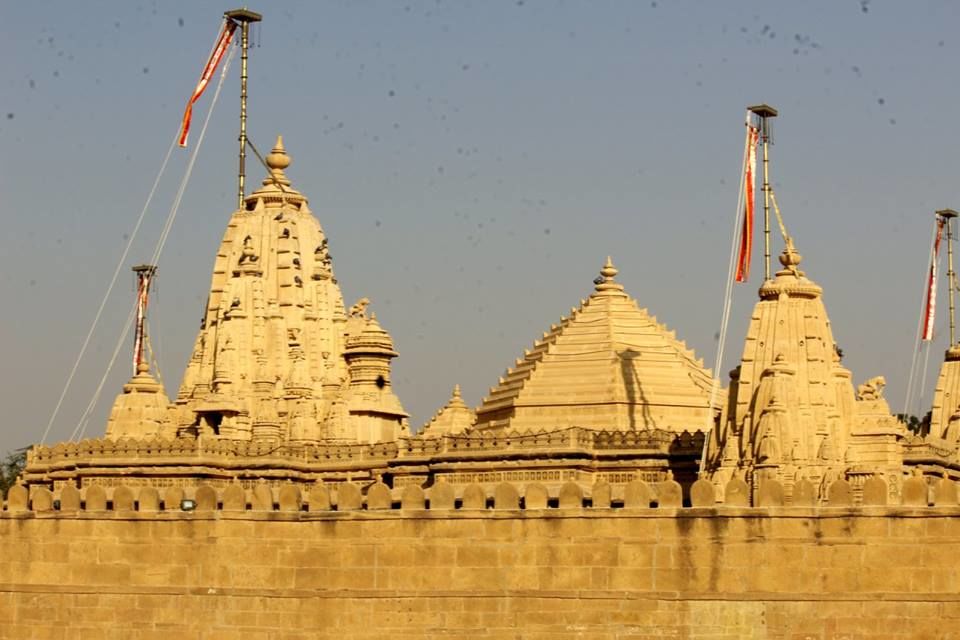 My Adventure Loving husband finally managed to drag me to one of his stints and i have to agree this was one of the best experiences of my life. We did not want to celebrate 31st December like we normally do (Eat, drink, Party) so we decided to do something completely different away from our friends and family (wanted to be away also because this was our first 31st together :p)
So after a lot of consideration we opted to go for a 6 day (450km) cycling trek in Thar desert. We booked this though YHA. (trust me best decision we made). So we paid around 5000/- per person and it included Gear Cycle, Accommodation (tents, sleeping bag), Tour expertise, cycling gear and Food. 
We covered the below mentioned places 
Jaisalmer to  Amar Sagar – Jain temple
Badabagh – Cenotaphs of  royal family
Ludharava  - Capital of Jaisalmer/Jain temple/kadab tree
Kuldhara-Heritage empty village/capital of paliwal barman
Sam Sand Dunes
Sudasari-Desert National Park(DNP)
Along with us we had 20 other participants from different states and together we covered the magical golden city of Rajasthan. Our trip was in Winter so we had to basically bear cold nights/ early morning and very hot afternoons. The climate changes completely without any warning and you have to be prepared for it, especially the wind.
Tips for first time cyclist (like me) in Desert (during winters) 
1) Invest in cycling clothes, i remember arguing with me husband when he forced me to buy cycling shorts (basically it has padded bottom) but trust me once you are on the seat you will require all the padding in the world!
2) It doesn't matter how much ever sunscreen you apply the desert sun will tan you, embrace it. Rather than splattering yourself with layers and layers of sunscreen invest in a good moisturizer and lip balm as you will really need it to ward of the dryness. (basically there is no moisture in air so your skin gets dry very fast)
3) Carry a Thick Yoga mat with you, it will help you even the Ground and also ward off cold while sleeping in your sleeping bags.
4) Carry lots and lots of water, key is to keep yourself hydrated. Trust me what they say about desert is true, its difficult to get clean water everywhere and if you can carry portable filter its the best decision you will make. We did not carry any and relied on ponds and wells for water, it was a good experience but if you can avoid it, its for the best.
5) Do not forget the power of trail mix. When you ride you will need energy and since you would prefer cycling without a heavy backpack carrying light trail mix is bonus. Our Trail mix consisted of Dry fruits, namkeen mix, chocolates (small sugary candies), Tang etc. You can make yours just keep in mind you need high on energy stuff
6) Take special care while cycling down hill and follow instructions of your fellow cyclist and instructor. Our trail included many up & down hill roads. Tip which worked for me while going downhill was "not to paddle" and "Apply back breaks"
7) Everyone will have their own comfort with gears so do all the permutation and combination and select the best combination which suits you
Tips for Jaislmer 
1) It is an awesome city, but unfortunately like every other tourist spots it has its own flaws. People try to cheat you, hence take special care while touring the sam sand dunes on camel. The camel riders will fix a price take you deep in the desert and then ask double price to get you back. So make sure you are not conned this way
2) You will get to taste some authentic Rajasthani food, here basically the Thali system works where you pay an amount for unlimited food. (We paid some 180Rs for a Rajasthani Thali) 
3) If you want to drink Alcohol, Beer is easily available. For hard liquors you will need to hunt for specific restaurants. Food is good at Little Tibet with a great view of the Jaislmer fort. Plus point is they will source Alcohol for you if you ask them.
4) Enjoy sunset at Jaislmer fort
5) Last but not the least, if you want try Bhang, you can do it at an Government authorised bhang shop, which is next to Jaislmer fort entrance. They will help you decide if you should opt for Light, Medium or Strong strength of bhang. (it is served in juices and milkshakes)
Since this was a group event we really enjoyed with the other 20 members, we broke some rules (YHA has list of rules you need to follow) on the last day and this shared masti helped us bond together. I can say we met some great people, bonded with them and made friends for the life time. This 31st we found friends away from friends!!!