There are times when, transits can be a pain and then there are times, where you can convert these little stop overs to memories of a lifetime. I happen to come across one such chance of making a 10 hour stop-over in Malaysia, an experience of a lifetime (and that too on budget, 'wink' 'wink').
I was recently in Thailand on a trip of a lifetime, the one I have already written about in my last blog and happen to have a 10 hour lay-over in Malaysia, before a connecting flight back to Melbourne.
I was a little low on cash and was deliberating between, staying put at the airport and not spending anymore or going out and enjoying the views of a different country and by god, I am glad I chose the later. I happen to always keep some short change in my travel card's holder and had enough cash to get it converted to 80 Ringgits (around 1500 INR or AUD 30). I was also in for a treat when i was told that i would not have to pay any transit visa fee, since I am an Australian PR holder and got handed with a 120 hours or 5 days transit visa on spot, without having to get into any long queues to get the visa on arrival or any such formality done. Good work KL, nice way to get some brownie points from me lol!
Finally Checked for the local transport modes and had two options. Either take the fast route with KLIA Ekspres and travel to KL Sentral in 35 mins. straight, which is about 55 Ringgit one way. Since i had a lot of time to kill, I decided to take the longer route of taking a bus to KL Sentral and then the local LRT trains and believe it or not, the whole trip costed me just 12 Ringgit (one way). The buses from the KLIA2 international terminal are all air conditioned and in great shape. The LRT trains are just like our metro train system in Delhi and again are a delight. If you are travelling to Malaysia for the first time, they have great coverage and easy access all across KL and are a great way to see other locations in the city, apart from the world famous Twin towers.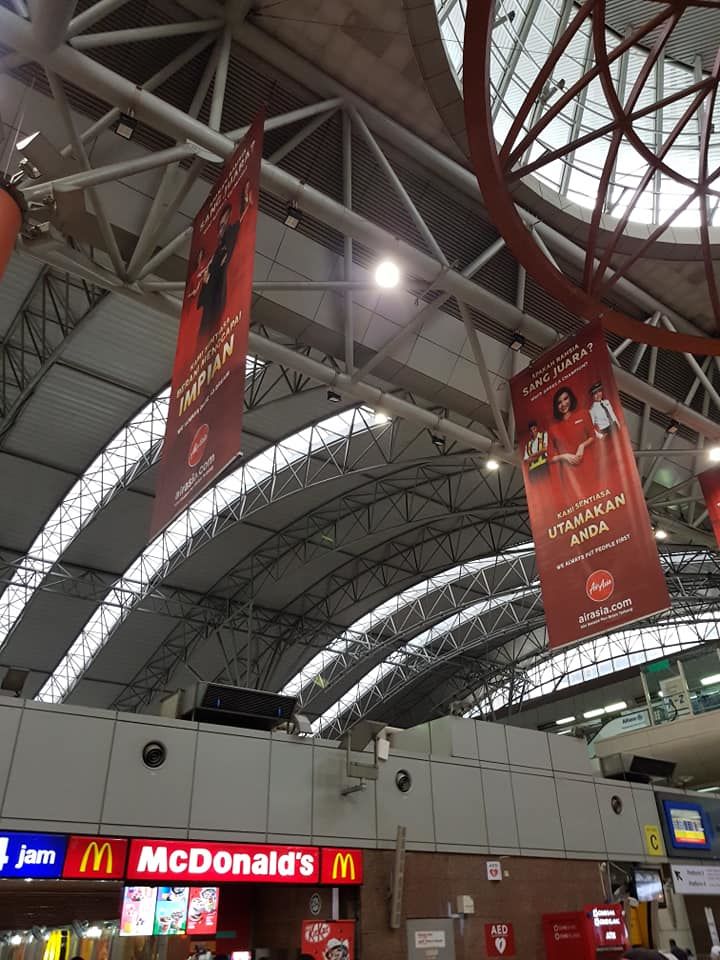 Once on board the metro, the journey takes around 10 mins. to reach the towers, since there are just 5 stations in between KL Sentral to KLCC (KL City Center) and before you know it, you are staring at one of the most daunting, yet magnificent and awe-inspiring structures ever built. Each of the two towers measure a smashing 1,483 feet or 451.9 metres tall. They were the tallest buildings in the world until 2004 when they were surpassed by Taipei 101, but remain the tallest twin buildings in the world.
Words can not even begin to describe the feeling you get, once you are standing underneath this behemoth of a structure. You instantly are in an awe of it and the few fellow tourists, I met shared the same level of excitement in clicking those perfect, Insta-worthy selfies.
It is one of those experiences, that stay with you long after you have left and I am pretty sure, if i get another long haul before a connecting flight in KL ever again, you might find me clicking those pics under the towers again :)