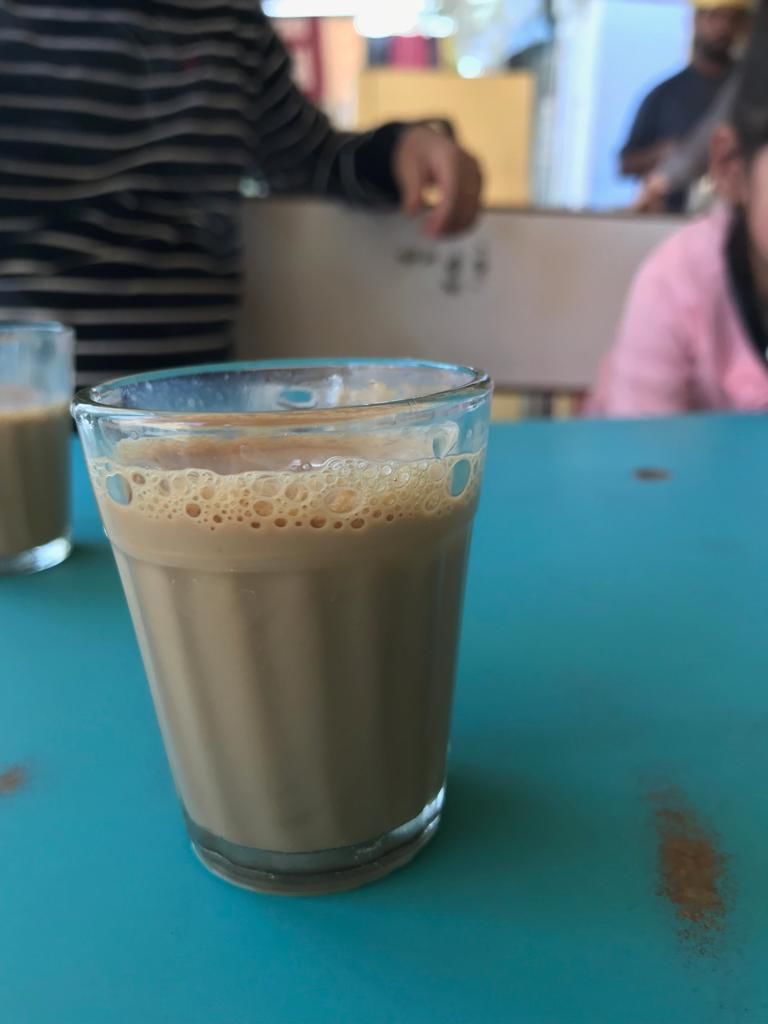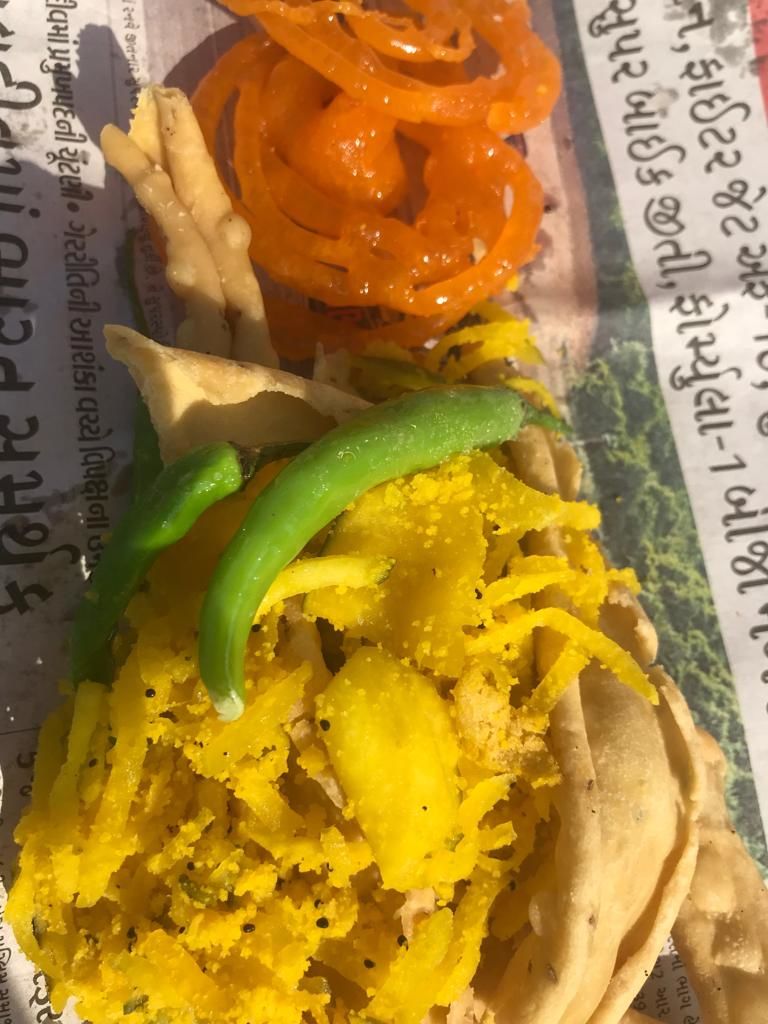 We were going to Rann in the peak season and that too on a full moon. What does that mean – we were left with not many hotels to choose. Finally zeroed on a decent hotel for a night stay in Bhuj. No meals were included in the package while booking hotel. No meals in the package meant no buffet breakfast.
Our family is so fond of buffet breakfast for obvious reasons – there are so many options to choose, our little girl would have something to eat who is a fussy eater, we normally ask restaurant staff to pack a fruit for her. I was disappointed with no meals clause would be an understatement frankly.
Sometimes we have to chew our own words and having no meals turned out to be a blessing in disguise.
Day 1 – We had our first Kutchi dabeli at the rann utsav and it was love at first bite.
We had our dinner at Nilam restaurant on the first day. Wanted to take thali but they don't serve thali at dinner time. Opted for chef special curry, daal tadka and tandoori roti. Everything was yum and was polished within minutes.
On the third day we again went to this place for Lunch to have their thaali and we had a hearty meal.
I don't have pictures from dinner and lunch but this is a must go place for one of the meals. (They even have a clean washroom)
Day 2 - On second day of our trip, we checked out of our hotel around 10 am and started to look for our options for breakfast.
We did not have to look further, there are a lot of economical options for breakfast in the bus stand area.
Poha, faafda Jalebi, Aloo poori and chai is all we had before heading to Mandvi
There are a number of shacks on Wind Farm beach or Mandvi beach. What we had – sugar cane juice, dabeli (yes again), masala cone and our little girl had spotted a maggi stall. So it was maggi for her.
Wanted to go to Osho for dinner on day 2 but the place was closed since it was Sunday. Went to a nearby place for dinner (Do not remember the name) and food was average. Paid 70/- bucks for thaali.
Highlight of the trip was dabeli. I have literally lost count of how many I have eaten during the three days :).
Good food, good mood and an awesome trip.