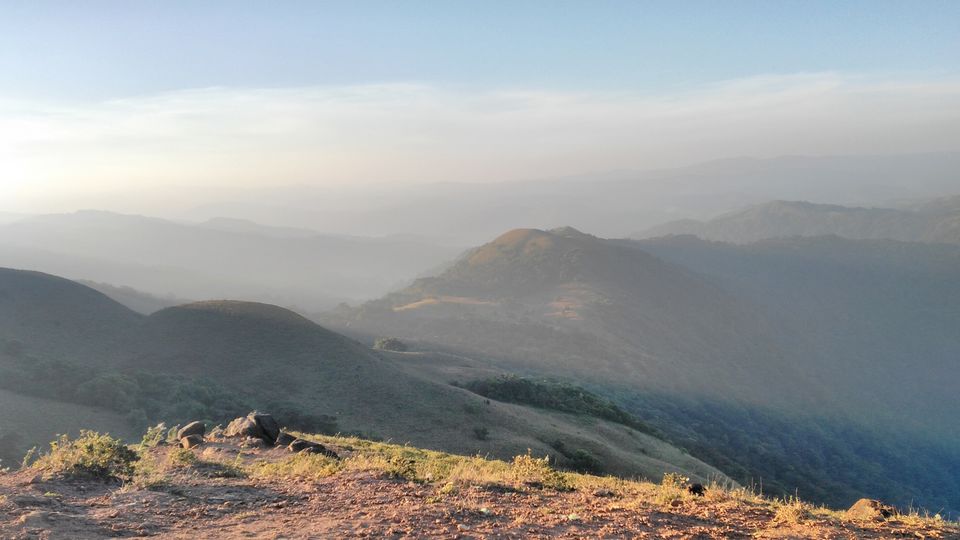 Back in the days of my unemployment, I never thought that keeping my interests alive would get so tough. I always thought that, "work hard, travel harder" would be an easy motto to abide with. The very fact that I am writing about a trip I made in December 2016 in September 2017 is proof enough of how tough "adulting" really is but, having said that, I will try and jot down the facts to the best of my memory.
So, I realized that after my road trip to the Tirthan valley, Himachal Pradesh, in August, it was already November and I had not already gone on a trip. I knew I should call my travel bud ASAP and get my travel plans in place to keep the sanctity of the traveller tag that I wear with such pride.
Coorg had been in my bucket list for long now, and I made it very clear to my friend that we HAVE to go there this time. And being from the north it is not really feasible to visit the South all that often so on my friend's suggestion, we extended the plan to Coonoor as well. She was keen on visiting Ooty, I for one had been there as a child but since it was a long time ago, I thought it wouldn't be a bad idea to put it in the list. It sounded very cool that we'd be backpacking from one state to another. After much reading, we planned to fly down to Coimbatore and then travel locally by State Buses to move from Ooty to Coonoor to Coorg and then finally celebrate the New Year at my cousin's place in Bangalore.
We fixed the dates, booked our flight tickets and then did some more reading and researching about the places we wanted to see. We mostly refer to travel blogs and travel sites to get an idea about how to travel and the places to see and things to do. Another app which I really recommend is Couchsurfing and have mentioned about it quite many times in my previous blogs. This time around as well we used this app to get in touch with the locals. We chatted with so many locals for weeks, asking them about the weather, the kind of packing that needs to be done, the dos and donts of the place. This app just overwhelms me in the sense that it is really unbelievable how so many people are ready to just help a couple of strangers for free- without expecting anything in return. We found people who not only offered travel advice but also opened their doors for us. And I think it is only because of these hosts that travelling becomes so much more than just packing your bags and sight- seeing. In this trip Couchsurfing again proved to be very useful for us as we were travelling to the south for more or less the first with no knowledge of the local tongue.
From everything we gathered on the internet and Couchsurfing, we figured that to reach Ooty, we'd have to take a flight to Coimbatore and then take a bus to Ooty. We found out that there are 2 terminals near the Airport. The internet suggested that there are direct buses from Gandhipuram, however we learnt that the bus services are limited and we should take a bus from Mettupalayam Road Terminus. So we took the 4:00 AM flight from Delhi to Coimbatore and took an Ola from the airport to Mettupalayam Road Terminus. We took the bus from Mettupalayam at around 10:30 and reached our hotel in Ooty by about 4. We had booked Fun City Resort through Goibibo. We had actually reached the place well before 4 but Google maps just refused to help us reach our hotel, and we ended up walking uphill in the wrong direction! Anyway, we somehow reached our hotel, and were famished! We planned on ordering something, only to find out that our hotel didn't provide room service. So, now after freshening up, we made a move to the mall road, which was about 5 km from our hotel. The bus stop was at a walk-able distance, so we took the bus going towards mall road. I remember asking people at the bus stop about the exact name of the place we should get down at, "Charring cross" is the name of the place if I remember it correctly. We took the bus and on a fellow Couchsurfer's suggestion checked out some good food joints. He also specially suggested us to go to Moddy's which is at the far end of the mall road. Ooty is famous for homemade chocolates, and we were told that this place is not only famous but has been there for some considerable number of years now. We got some homemade chocolates for home and also got some for my cousin and our host in Coorg. While heading back we saw a board which had details of cab rates for local sight seeing. As we stood there trying to figure out who to get in touch with, a cab stopped by us and asked if we were looking for some help. On getting a nod in affirmative from us, he gave us a visiting card of a travel agent. I gave him a call while getting some food packed for dinner. And in moments I had booked a cab for local sight seeing.
The next day, our cab came to pick us up at 10 and we made way to see Ooty lake. To be honest, you can give this place a miss. The place has been made into a commercial area, and has been given a look and feel of a small amusement park. Families can be seen enjoying a boat ride in the lake, there is also a haunted house and outside near the parking you can see some guys offering horse rides. We snapped some photos and quickly made our way to the next sight.
I for one was excited to go to Dodabetta peak, the highest peak in the Nilgiris. And when we reached there, I suddenly remembered that I had been there as a kid and the scene instantly reminded me of why I hated Ooty as a kid. I, for one like going to the hills because generally you won't find so many people there like in the cities. But Ooty! This was Ooty! And this was dodabetta peak, where tourist swarmed like bees. We were instantly put off. We clicked a few "instagrammable" photos and then left for the next spot.
Next we went to botanical garden, and I was hit by nostalgia again, this time with the good bit of my last visit. This place reminded me of how I roamed around and posed for family photos as a kid.
Next we saw Sim's park and this park was equally beautiful. This park had new trees, old trees, 100 years old trees, taller than tall trees, this place had a nice vibe to it and the greenery of the park just took us back to our childhood, soon we found ourselves walking and hopping around in the park like children.
After Sim's we went to see the sleeping lady from two different spots- the Lamb's rock and the dolphin's nose.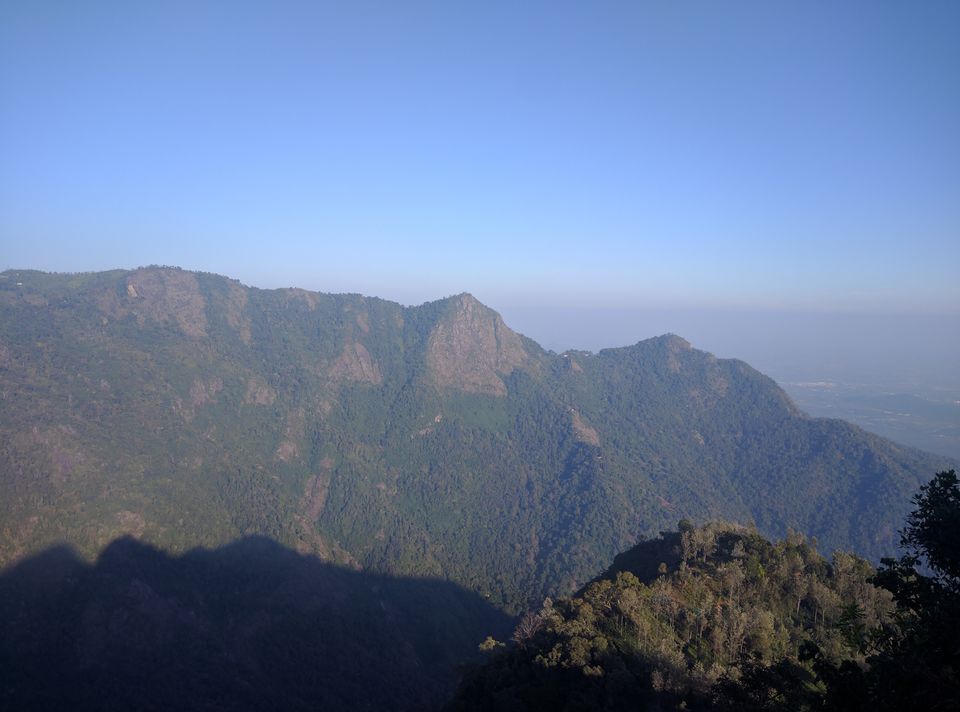 We bought some tea from Coonoor and our driver suggested that that's all that was there to see and we headed back.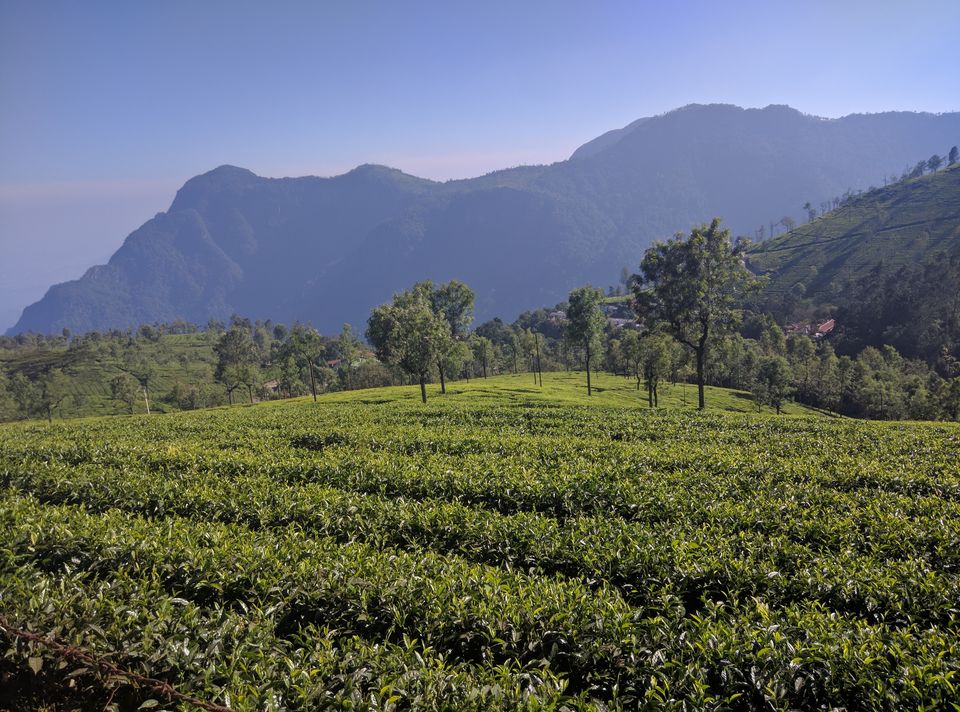 I had read about McIver - the estate where a song from the movie "Kapoor and Sons" was shot. I asked our driver if he could take us there but I was very conveniently ignored by our driver. We asked the driver to drop us at the mall road instead of our hotel. We made the payment for the cab, had some food and then headed towards our hotel. And that was Ooty and Coonoor- all covered in a day. Also, a quick tip, if you act like a tourist you will get heckled by the auto drivers. Know the names of the places and the exact amount it costs for a local, and act confidently, because these guys have the audacity to ask for 50bucks for a kilometre ride. We went home, told the receptionist that we needed to go to Mysore and asked how we should get there. We were told to take the bus from the bus stand and then get down at Ooty bus stand.
The next day we got up early and marched towards the bus stand with our backpacks. Unfortunately, it was 8am and all the buses were full beyond their capacity. After getting shot down by two buses because of our backpacks, we decided to take an auto to the bus stand. We got there in barely 30 minutes. Got a bus to Mysore, and from Mysore we took another bus to Madikeri. It was almost dinner time when we reached our host's place in Madikeri. Our host was a fresh engineering graduate, who lived with his mother. These were some very simple and warm people who lived in a beautiful house with some beautiful pets. They had 2 cats- Fufu and Fifi and a husky- GoodBoy.
They gave us a room to crash in for the 3 nights that we were going to stay over there. We freshened up and aunty served us some hot dinner for us. We were told that pork is quite famous in this area and we got to taste some authentic home made Pandi curry, which is a Coorgie variation of Pork curry. After dinner our host took GoodBoy for a walk, we offered to a accompany him. He showed us his favourite places around the area, we sat in an open ground and star gazed and made plans for the next day.
The next day, our host had arranged a cab for us, and as a gesture of gratitude we asked him to accompany us, and he happily obliged us. Our first stop was Cauvery Neesargadhama, which is an island formed by the Kaveri river and you need to cross a rope bridge to get to the island. It serves as a nice picnic spot for families, it has children's playground which had tree tops with bamboo tree houses. There was also a deer enclosure, and you can also have an elephant ride there.
After Neesargadhama, we went to see the famous Namdroling monastery which is the largest teaching center of the Nyingma lineage of Tibetan Buddhism in the world and is famous for its 18 m high gold plated statues of Lord Buddha. Unlike the monasteries in the Himachal, this monastery was packed! And had visitors clicking selfies infront of the famous Buddha statues.
Next stop for us was Dubare elephant camp. We reached the camp at lunch time and were told that to reach the camps we'd have to take the boats. However, for that we would have to wait till 4, so we had lunch at the near by cafe and then set out on foot to explore this little forest. After walking for a bit, we found a nice shaded spot by the riverside and we sat there away from the crowds almost in silence as if meditating, and before we even realised it was already 4.
On our host's advice, we headed back, so that we could catch the sunset at Raja seat. The sunset at the Raja Seat was a sight! People in hundreds gathered there, just to see the sun set, and it is quite a scene to see people cheer and whistle as the sun slowly disappears under the horizon. After watching the sunset, we walked back to our host's place. At the dinner table, aunty suggested us to see the sunrise at Mandalpati. So we booked an early morning jeep for the next day.
Since we had called the Jeep early morning at 4AM the next morning, we thought of not sleeping the entire night. We had a good time chatting up and watching funny videos on Youtube. Soon, it was 4, and we waited impatiently for the jeep to arrive, finally calls after calls the jeep arrived a half and hour late, and we hurried towards Mandalpati, wishing and hoping not to miss the sunrise. Our ride through the forest was very bumpy, but amusingly my friends managed to sleep through the entire stretch. Finally we reached the spot and started our trek uphill to see the sunrise. And when we reached at the top, the beauty of the sun ascending the sky was beyond what words could explain or any photograph can capture. We sat there for several minutes after the sunrise, just absorbing the serenity, trying to hold these moments for a little while longer.
We got back home by about 11AM. We spent the rest of the walking around the little town and the nearby market place, and packing, as we had to leave for Bangalore the next morning. We spent the day mostly in silence, and exchanging soft smiles, aware of the fact that we had to part ways very soon. Our host and his mother felt almost like family, and in the true sense their home felt like a home away from home.
Finally, it was time for us to leave this lovely abode and start for Bangalore. With warmth and lovely memories and silent wishes of may be meeting again someday we bid our hosts adieu. They had arranged for an auto rickshaw for us to drop us to the bus stand. We comfortably we reached Bangalore by afternoon, reached my cousin's place and celebrated the new year with my bestie and my sister. And so, I welcomed the New Year, filled to the brim with happiness and gratitude. That no matter how messy life seemed to be just a couple of weeks ago, I managed to end my year perfectly, doing the thing I loved the most, with the people who mattered the most, and memories that I'd cherish the most.
Frequent Searches Leading To This Page:-
Ooty tour packages for 2 people, ooty tour packages with price, ooty tour packages for 4 days, coorg trip packages from chennai for 3 days, weekend getaways from bangalore