We picked Las Vegas as our second destination, because of the way it is marketed to tourists as being one of the must visit destinations and also because, well, its LAS VEGAS! This city needs no introduction whatsoever. A populous city in Nevada, it is internationally renowned for its nightlife, casinos,shopping and fine dining. A week in this city and we understood first hand why it is the tourist attraction that it is.
We traveled from Los Angeles to Las Vegas by bus (LUX BUS AMERICA). You can also choose to travel by airplane, or to drive down by renting a car. We decided on travelling by bus for the landscape pics along the way, just for the experience of it. We reached Las Vegas in around 5 hours.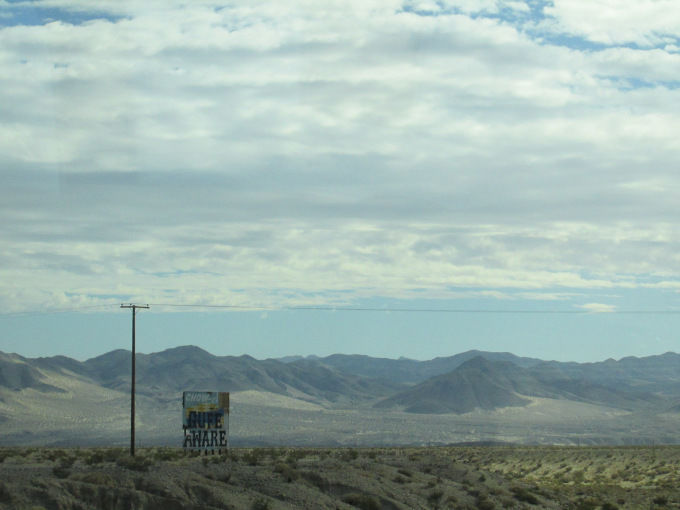 Commuting within the city:
The city of Las Vegas is well connected by buses and the monorail, which covers the strip. The 'strip' is where all the hotels and casinos are located. You could also choose to travel around by cab/ rented car, although we found travelling by the monorail to be very convenient since it links all the hotels on the strip.
Hotels:
The price ranges of a hotel stay here cater to all kinds of budgets and you have a number of hotels to choose from. We stayed at Stratosphere hotel, which had an amazing view of the city from the top floor of the building and fun rides that attracted many tourists. The hotel had its own casino too. As a matter of fact, each hotel has a casino and may also have special performances by singers, musicians and magicians. Do check with the hotel for any such performances during your time there. The hotels are worth visiting for the wonderful design and interiors, like Caesar's palace, which is a Roman themed casino hotel, Circus Circus, which has circus acts as well as a theme park, the Venetian , for its Italian styling and Gondola rides, just to name a few. You will always find tourists walking in and out of different hotels at any time of the day, for a tour of the unique set up and of course, to try their luck at the casinos there!!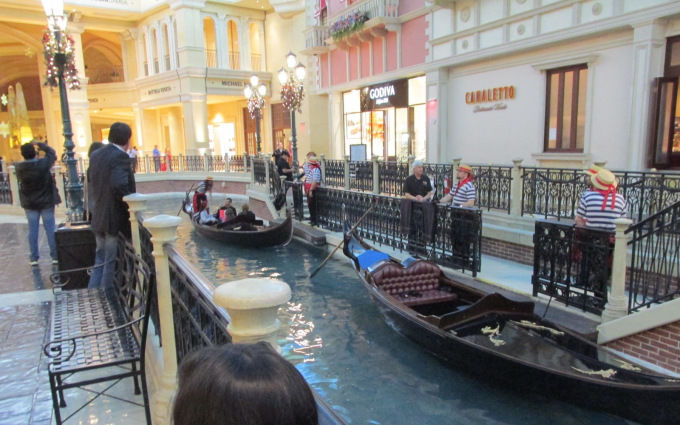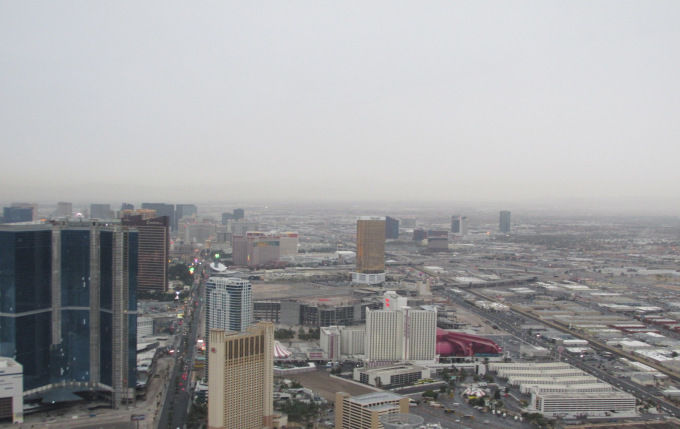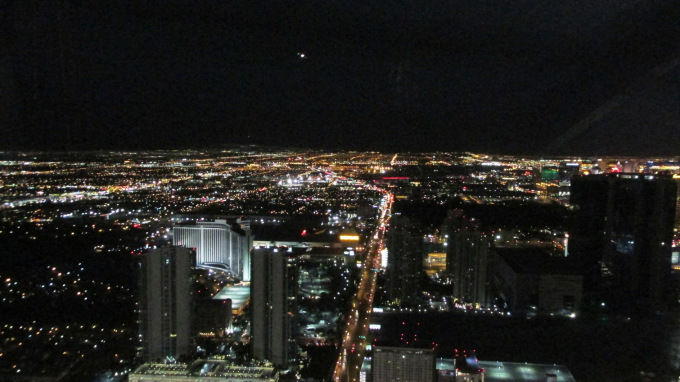 What to do:
Gambling at casinos is the first thought that comes to mind, when in Vegas. We aren't gamblers in the true sense of the term, although we did try our hand at that too! It is fun, but know when to stop, before you land up spending a good chunk of your travel money! Apart from this, as mentioned, you could also book tickets to a show running during your stay. We visited Little New York, located at New York-New York hotel, the theme being the skyline of New York, as the name suggests. We also visited the chocolate stores- M&M and Hershey's, which were a real hit with chocolate lovers, who were walking out with huge bags of merchandise and chocolates! The fountain show at the Bellagio is also worth checking out, if you happen to be in that area after dark. The Stratosphere hotel has a few adventure activities and an observation deck on the top where you can get a panoramic view of the city. We booked a tour to the Grand Canyon from our hotel concierge, which also covered a tour to the Hoover dam. This is a must-do, the canyon is truly a marvelous sight! The walking tour along the canyon was an interesting way to learn more about it and click pictures. (You can read more about the Grand Canyon experience as well as various other ways to visit and enjoy this spectacular landscape here)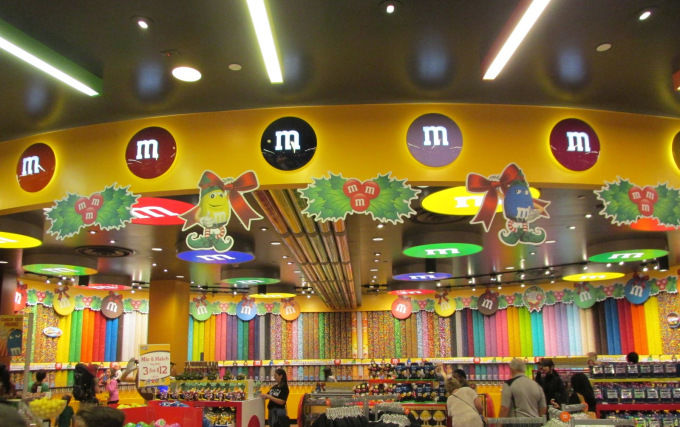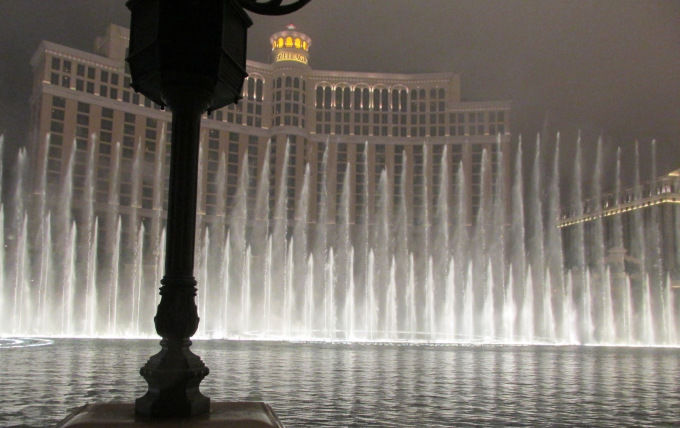 Food, Shopping:
You will find a variety of cuisines to satisfy your taste buds here- pizzas, burgers, subways, buffets, steakhouses and diners. We also came across people giving out discount coupons for food and drink at certain restaurants as promotional offers. Numerous fast food joints can be found all along the strip.

For shopping, if you are looking for high end boutiques, you will find a host of such in a number of luxury hotels and also on the strip. If souvenirs are what you want, walk along the strip and you will find many small stores like 10$ souvenirs shops, with a collection of t-shirts, post cards and other such mementos of Vegas.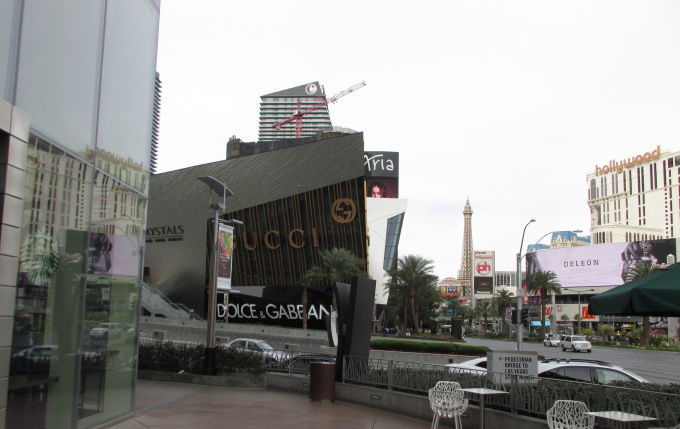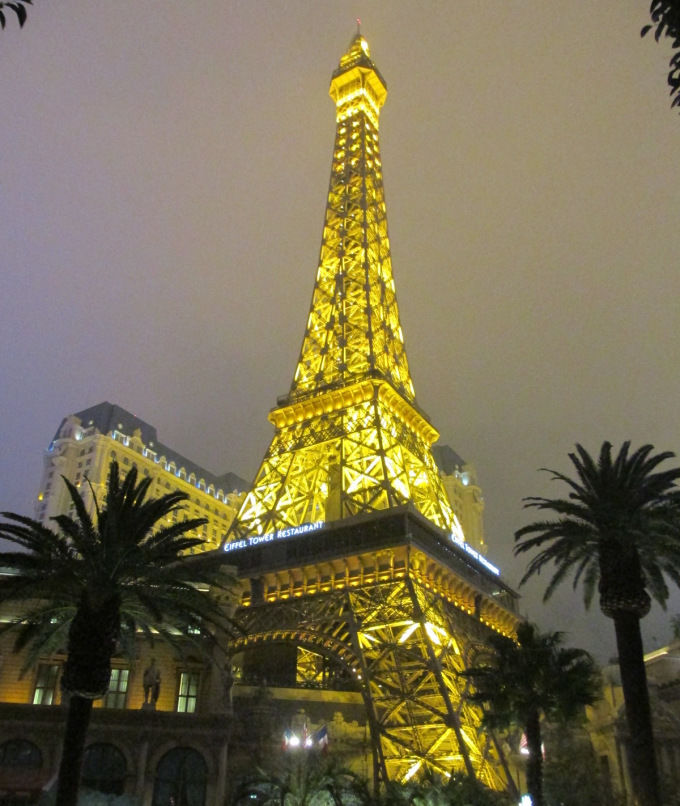 All in all, Las Vegas proved to be an exciting city, with fun tourist attractions and interesting sights to see.