Named after a village in Wales, Landour is a bare 6km away from Mussoorie. Perched atop the most famous hill-town of Uttarakhand, Landour is a quaint little town that is rich in history, culture and food. It's no surprise that while Mussoorie remains a trending tourist spot, Landour is still an offbeat, quieter alternative with much to offer. The famous residents (Ruskin Bond, Tom Alter, Victor Banerjee and more) and the town's colonial past have ensured that Landour has tiny little cafes as well as grand dining rooms, offering everything from banana pancakes to a full three-course English dinner.
Clocktower cafe, named after the adjacent clock tower, is a popular hangout with the young crowd of Landour and Mussoorie. While the exterior of the cafe is typical red bricks, the interior is packed with character. Rounded archways, wooden elements, lampshades made out of printed cloth and posters of famous movies (The Great Gatsby, Kill Bill etc.) and photographs of famous personalities plastered across the walls, clocktower's vibe is hip and quirky. And the food matches their ambience. It's delicious, freshly-made and served hot.
They also deliver food to nearby areas! So, if you wish to try the delectable food but don't wish to get out of your cozy rooms, call and place an order!
Cost: ₹500 for two
Cuisine: Italian, fast-food
Standout dishes: Pizza, pasta, cheesecake, coffee.
Timings and location: 11 am – 11 pm; Clock Tower, Landour Bazar road, Landour
Contact: +91 135 2630354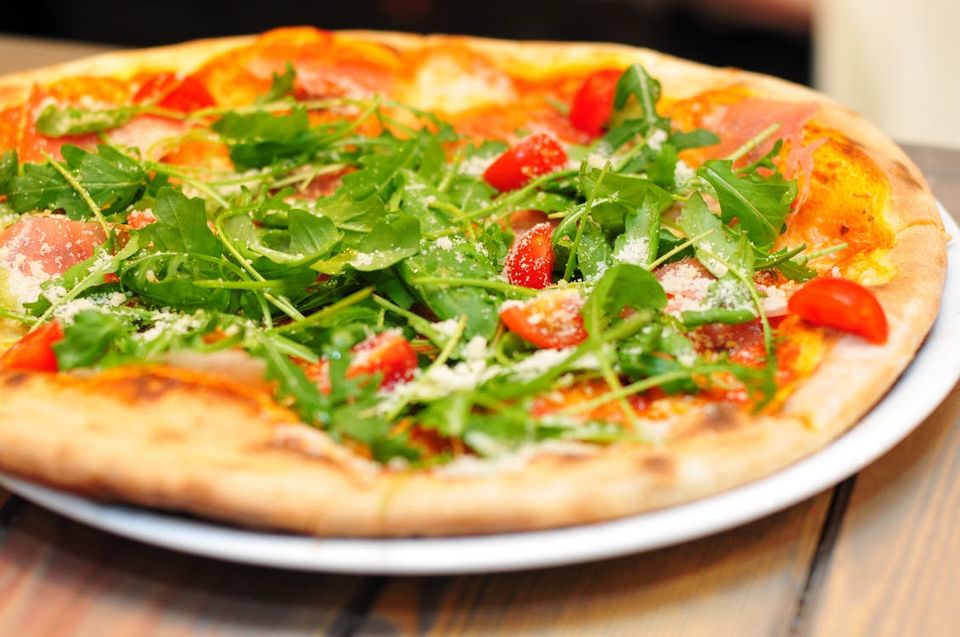 Red velvet hot chocolate, Kashmiri kahwa, Tibetan butter tea and more await you at the cozy little Tibetan place called Little Llama Cafe. Perched atop a high stool, strategically places next to a large window offering the stunning views of sun setting over snow covered peaks and watching the sky turn from a subtle orange to a fiery rust and then an inky black is a feeling few places can provide. Cozy Little Llama Cafe is one such place. While here, treat yourself to a frothy red velvet flavoured hot chocolate or sip on some classic Kashmiri kahwa. For those looking to have a sumptuous meal, Little Llama has pulled-pork burgers, pepperoni pizzas, burrito bowls and even hummus and pita. The food is delicious and they have the traditional momos as well! The ambience is warm and inviting and the staff is courteous, helpful, with the biggest smiles on their faces.
Cost: ₹130 - ₹500 for two
Cuisine: Italian, Asian, fast-food
Standout dishes: Pulled-pork burgers, pizza, red velvet hot chocolate, chamomile tea.
Timings and location: 10.30 am – 9 pm; Near Union Church | Picture Palace, Kulri, Mussoorie
Contact: +91 81263 83273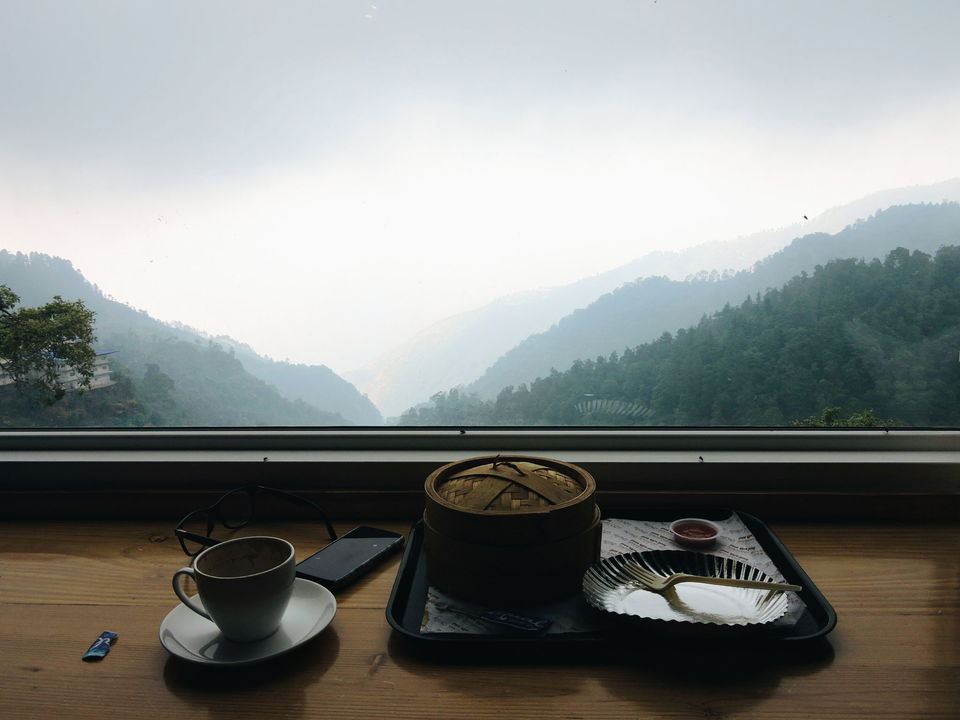 Green panelled doors that remind you of a bygone era, sepia tinted menus, creaking wooden floor-boards, vintage clocks hung up on the walls and antique portraits, Landour Bakehouse looks like a cafe from 1930's London. This English bakery is tucked right between a pine and deodar forests and as you sip on your hot coffee, you can gaze out at the tall Himalayan oaks or just sit by their window, and read a book while you dig into the yummiest cinnamon rolls doused in warm caramel sauce or fresh scones and croissants with butter and jam! Head here for a perfect evening of English tea.
Cost: ₹400 - ₹800 for two
Cuisine: Cafe, baked goods
Standout dishes: Cinnamon rolls, English breakfast tea, Crepes (both sweet and savoury), grilled chicken sandwich.
Timings and location: 8 am to 8pm; Sister's Market | Landour, Mussoorie
Contact: +91 135 2635605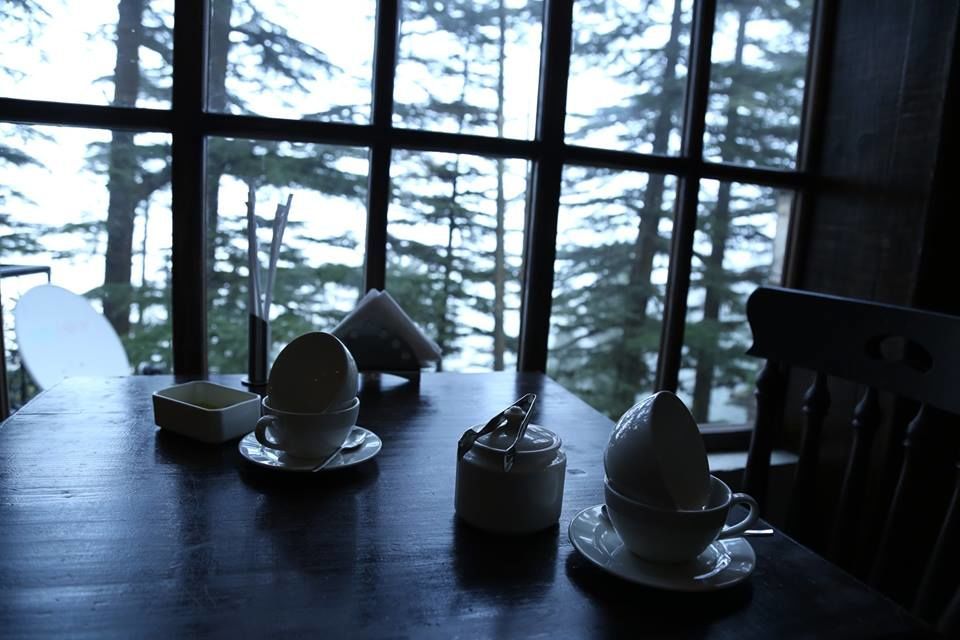 Brown-bricked interiors, wooden furniture, floral wallpaper and the beautiful location of Rokeby Manor makes Emily's a favourite amongst many tourists. They have an extensive menu featuring Indian, continental and even finger foods. They have a tea garden next to the restaurant where you can take a stroll while you sip on your tea. They have freshly baked bread and delectable deserts like sticky toffee pudding that you can bring home as well.
Cost: ₹1000 to ₹1,200 for two.
Cuisine: Indian, continental
Standout dishes: Kerala curry, mustard chicken, baked potatoes, date pie.
Timings and location: 24 hours; 1st Floor, Rokeby Manor, Landour Cantonment, Mussoorie
Contact: +91 96344 43666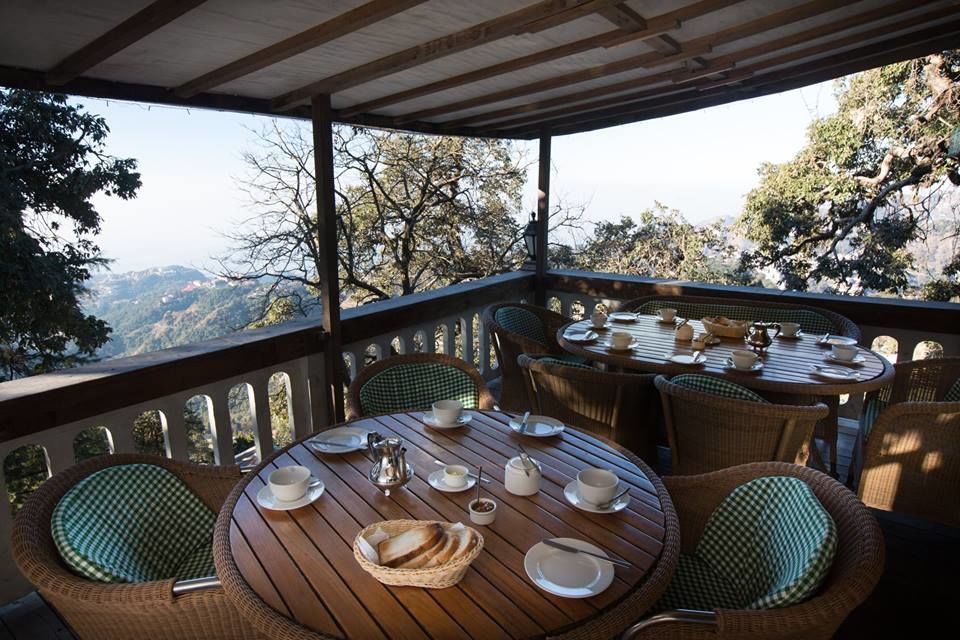 This one little cafe in a nondescript town of Uttarakhand has the power to transfer you to a silent cafe in some offbeat location in Bhutan, with a single bite. When the century old pretty 'ivy cottage' shut down for refurbishment, everyone was unsure of what to expect. However, as it re-opened as Doma's Inn, the entire place was coloured in multi-hued Tibetan motifs and it looked like sunshine painted the place itself. The inn has rooms for you to stay at as well but it's their cafe that is mostly popular with visitors. They serve yummy Asian dishes like moms, thupkas and soups. The flavours are authentic and the presentation is classic Tibetan.
Cost: ₹500 - ₹800 for two
Cuisine: Asian, Tibetan, Chinese
Standout dishes: Wonton soup, chicken momos, egg fried rice, coffee
Timings and location: 8am to 10.30 am; Ivy Cottage, Above Mullingar Hill, Cantonment Area, Landour
Contact: +91 135 2634873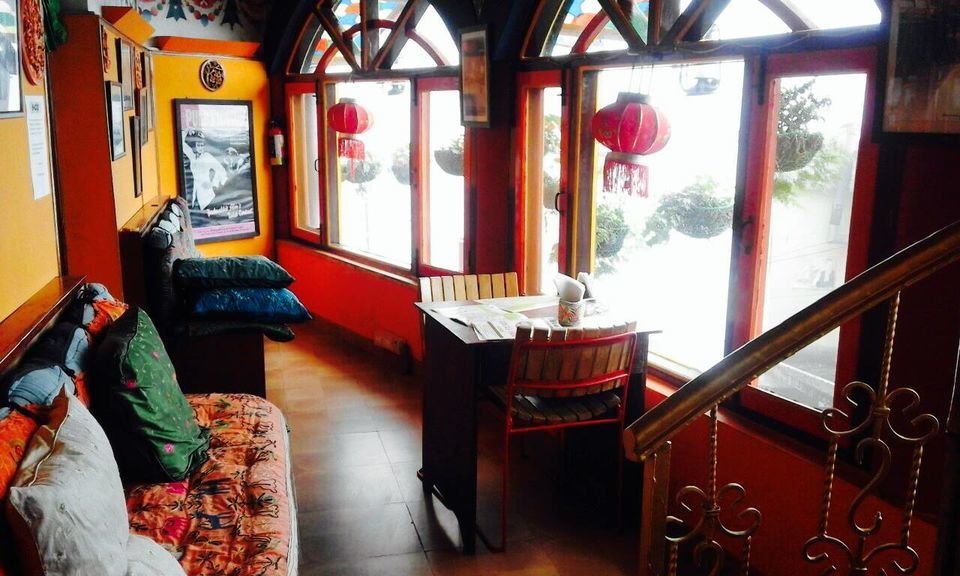 Started by three friends who had a craving to always be surrounded by mountains, Cafe Ivy today has become a must-visit destination if you are in Landour or even Mussoorie. It is also very popular with students as they serve hookah and maggi. However, what steals your heart here is the outdoor seating where beautiful valley views are free when you sit and order the pepperoni pizza or are gulping down some delicious tea-cakes with hot coffee.
Cost: ₹200 - ₹600 for two
Cuisine: Italian, American, Indian
Standout dishes: Fromage cheese pizza, pasta, coffee and tea-cakes.
Timings and location: 10 am to 8pm; Char Dukan, Cantt Area, Landour
Contact: +91 87556 76007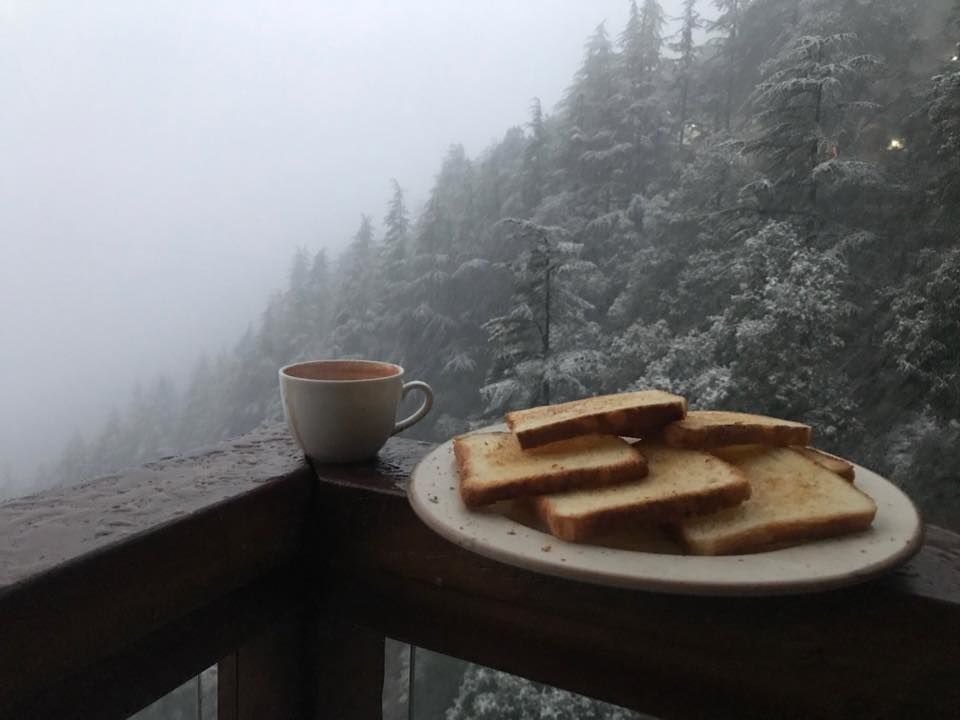 Have you been to any of the above mentioned cafes? Or do you have any further recommendations on where to eat in Landour? Share your experiences and suggestions on Tripoto today! Also, subscribe to Tripoto's YouTube channel for the best of travel videos.