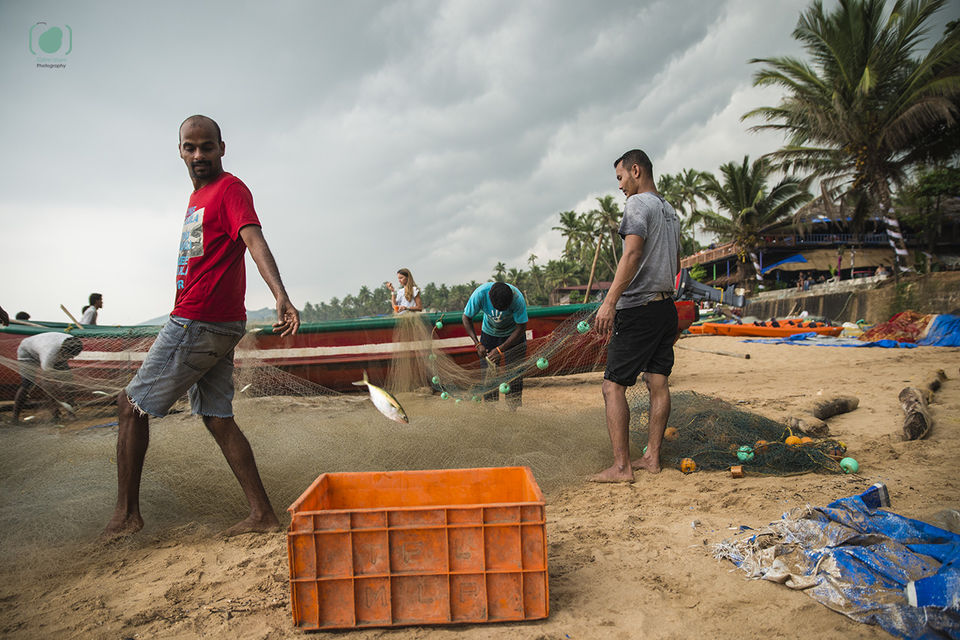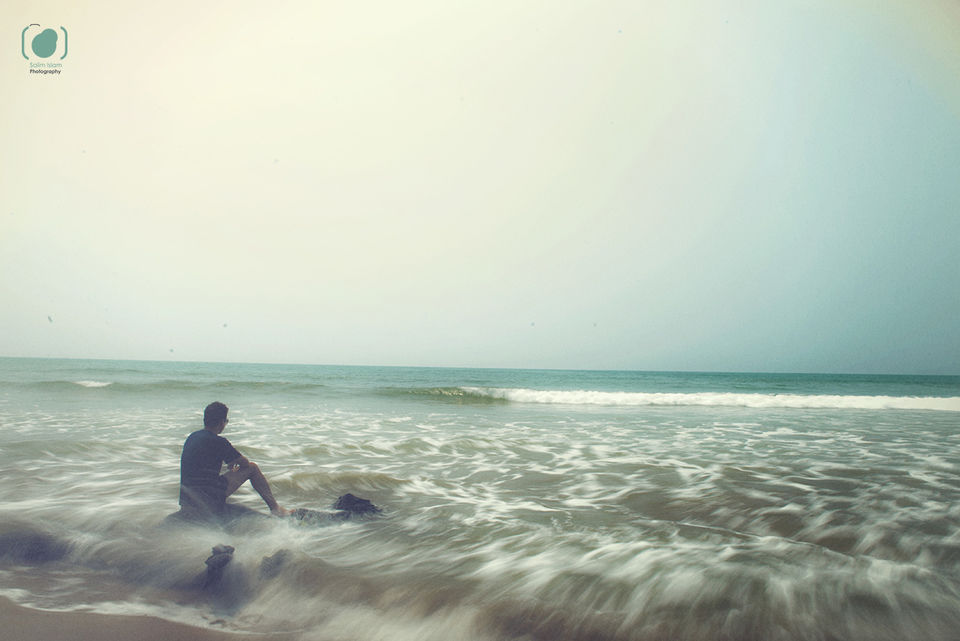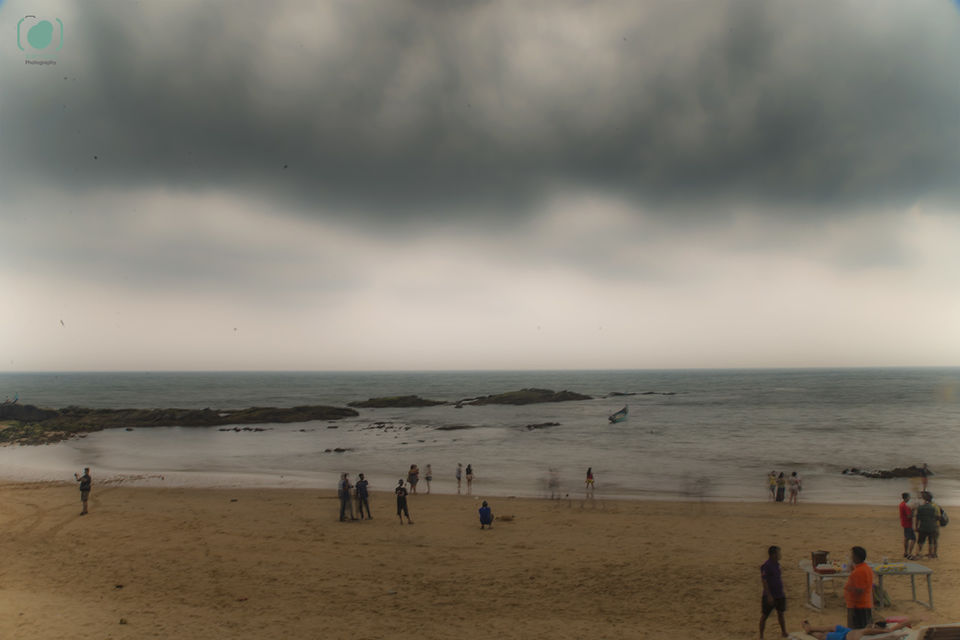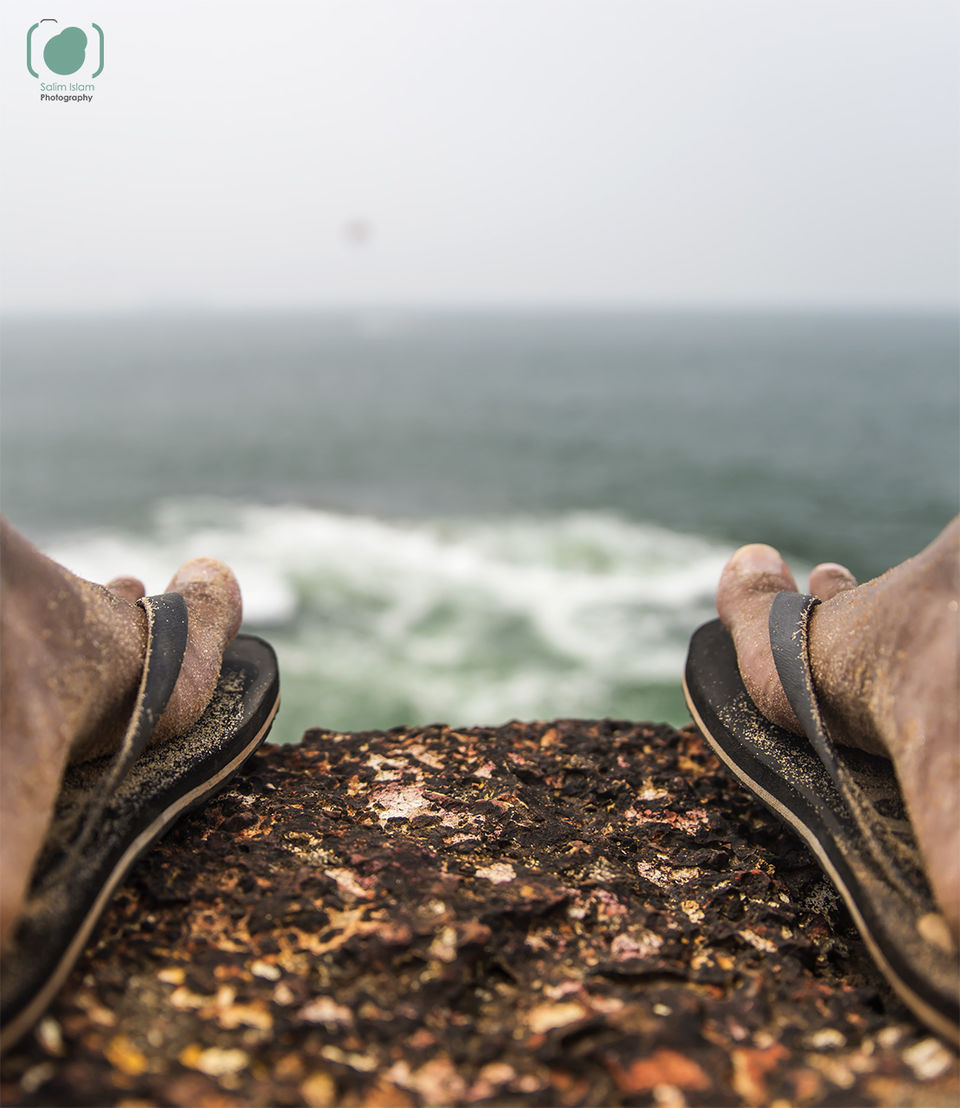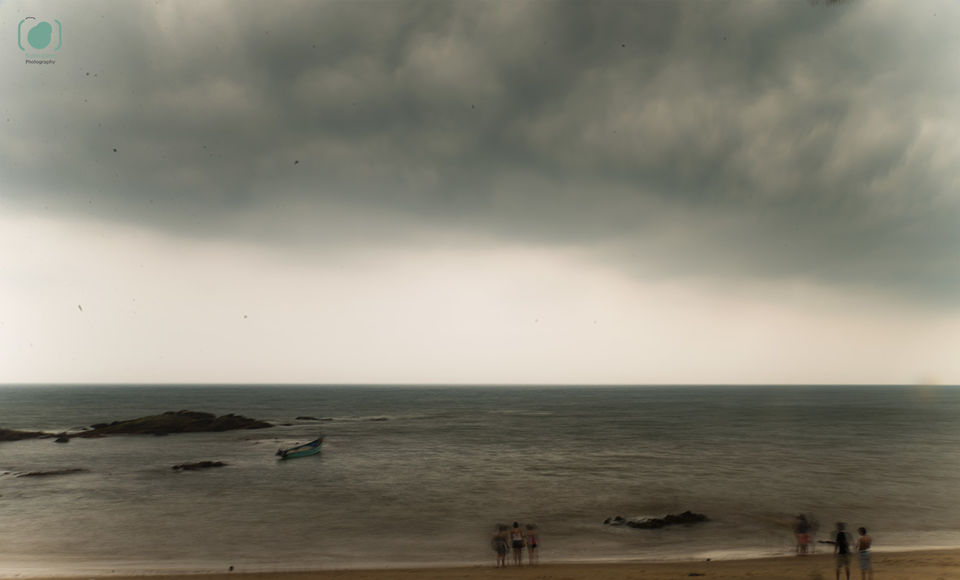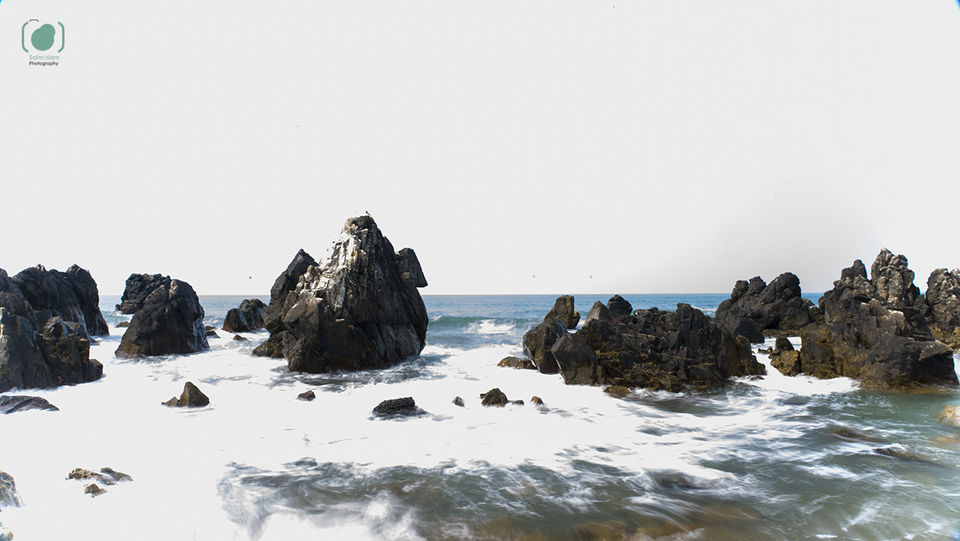 (Read about South Goa here : South Goa)
I wanted to see Goa without the make-up and the influx. The latter I did encounter but it was not that mad. Further I wanted to experience the rains, the clouds and the sunsets too. Too much to ask for I know, but if your timing is right, you can have plentiful of those. Mark Zuckerberg wasn't on the list but he decided to show up too at the airport. There are a lot more things that I left out and am looking forward to the next trip. Initially I had planned a solo trip but my friend joined me despite my repeated warnings that he may not like the way I do things. To my sheer surprise, he shared the same craze.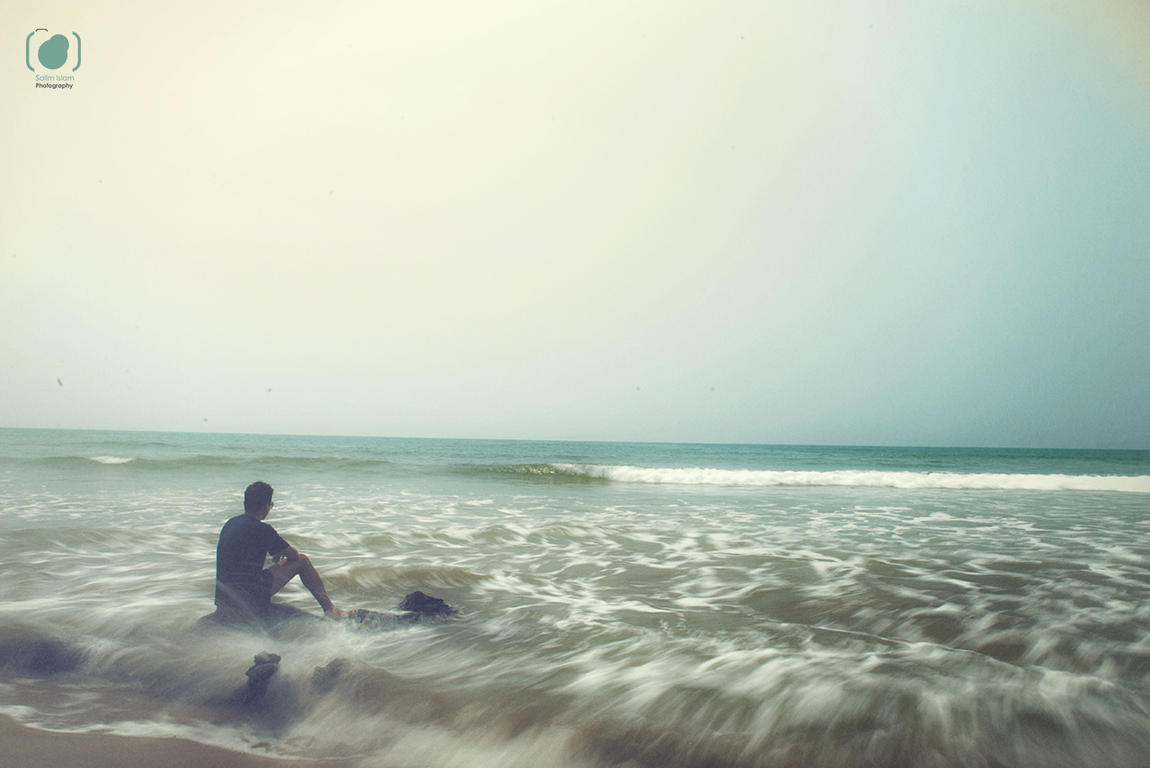 Goa is frequented by 3 categories of Indians; lovers/honeymooners, families and groups of friends. So you will understand how 2 Indian guys roaming the length of Goa confused the tourists and the locals alike. "Bus do ladke? Baaki kidhar hai (Just 2 boys? Where are the rest)"  "Ladkiyan nahi hai saath (No girls with you)". These reactions were one of our prime sources of amusement.
Baga
is the prime destination for Indians who aren't staying at five-star properties. Hoping to avoid it completely, we booked dorm beds at Prison Hostel in
Anjuna
. We shared a taxi with a newly-wed couple, who obviously were heading to Baga, with Honey Singh punishing my ears and talks of classy restaurants enraging my travel hormones.
If you aren't a party head and one who likes to travel, visit Goa during and just as the monsoons are retreating. Goa is at its prime when the monsoons have just retreated. It is green everywhere. Bushes, herbs, shrubs and grass grow onto the roads and it gives you the best retreat from your concrete jungle.
Prison hostel, as the name suggests, is designed as a prison; grills, fences and bunk beds. We were let into a 10-bed dorm. Rs 350 for one bed, one night including breakfast. Beers were stacked in the fridge and snacks were loaded on to a table. You can pick any for a mere 50 rupees. The rooms are pretty clean and they do not allow group bookings of more than 4 people. Their reason is simple; Prison Hostel is meant for people to interact and for cultures to mingle. The common area, at a given point in time, is shared by
Brits
, Americans, Norwegians, Swedish, Germans, Nepalese, Australians, Spaniards and, at some point or the other, Italians too. Each one had a story, each one had an incident and time just flew by.
After a beer with them, Abhijit and I headed out looking for dinner on our recently hired gearless scooter (Rs 200/day). It had just stopped raining after a heavy downpour. I had never seen a beach before. So I make my way through mud and rain to hear the crashing of the waves for the very first time. It was drizzling and small makeshift shops were selling omelette and maggi noodles at the south Anjuna beach. We ordered some as we wanted our visit to start with experience. It was dark and I headed towards the shore. All I could see were some distant lights and the white of the waves approaching. I dipped my feet and stood there, not amazed but enthralled, not knowing what to do but in all my senses. I never realised how long I was there until Abhijit warned me that my slippers would be claimed by the waves. In the following days, I witnessed amazing sunsets, from the shore and out at the sea, I witnessed the morning glory too but that drizzling night was by far my best experience of a sea and a shore.
We headed out to Arambol crossing a few hills and a lovely bridge on the way. Tall Russian girls riding solo on a Royal Enfield is a picturesque sight. Arambol is a long beach and studded with shacks and beachside restaurants. The rocks on the northern side of the beach attract a lot of selfie lovers and lovers in general. My first tryst with Indian pilsner, King's, was on this very beach along with my first topless public appearance. We then headed out to Mandrem beach, which I am not quite sure but I reckon, comes close to a naked beach. There were literally no people except a bunch of topless girls and a lifeguard. It was a good sight, not only because there were topless girls but because of the fact that they could go topless in a country like ours and had nothing to fear of. It was indeed a good sign.


Morjim beach is southwards of Mandrem. A creek meets the sea here and creates a small island. One has to cross the creek to get to the island and that is the beauty of this part of the beach. I had the backpack with the camera and hence Abhijit insisted that he would lead the way through the waist high waters of the creek. Unaware of the sharp rocks beneath, Abhijit cut his leg and was left limping through the entire trip. I almost thought that it would be the end of his travel and that he would prefer resting at beach shacks. I truly respect this guy for what he did for the rest of the trip. Trekked through forests, hopped beaches, climbed forts, crept in coves and even kayaked; all this with just one and a half foot.


Chapora
and
Vagator
have nothing much to be written about, especially Vagator with its gathering. The only thing I loved about this place was an amazing bar and restaurant under a huge mango tree which is aptly named Mango Tree (highly recommended). The bar faces the road and one can park their rides and just hop on to a bar stool and drink away. Their food too is pretty decent and the prices are very humble. Brito's, Tito's and all other To's and Jo's are a sincere waste of time.
Back to our hostel, we find Lauren, who did not believe in schedules and wanted to travel till she exhausted all her money. Also a vehement believer of no undies, she wanted titties to be free. Her friend was sick so she tagged along with us for dinner in the same scooter. In her words, the West was now sandwiched between Easts. It was 12 by the time we had finished our dinner and I insisted on visiting the Vagator beach. We made our way down the rocks to the desolate beach. We sat on the rocks as the waves crashed against it and the time just stood still. It grew cold but our conversations grew warmer. Vagator is serene, this time of the night.
Two Brit girls arrived when we were almost asleep. I wake up to find that they are completely drenched. We exchange smiles and I go off to sleep. I open my eyes next and I see one of the girls shed all her clothes and cover herself up with a bedsheet. She probably was very tired. A strange sense of satisfaction came down upon me. This is the kind of world I want (by that I don't mean a naked world though it would not be that bad); a world where actions are personal and there's no one to tell me to cover up. It is my right to make myself comfortable if I am not hurting anyone. Why should the world stop, stare and comment! It wasn't the act of undressing that made me happy but the fact that she could do it knowing that there are people in the room, was comforting. A perspective, I would say but nonetheless, something to look up to.
Breakfast and off to beach hopping again!
Calangute
was the most horrifying beach I had seen, not so much for the beach but for the mad rush of people. We just couldn't bear it for more than 5 minutes. We just had to look away as we did in Baga.
Candolim
is a much quieter beach while Sinquerim is bit more pepped up because of its proximity to the Taj Hotel. Down south is the Fort Aguada and I must say that you get a pretty great view of the sea.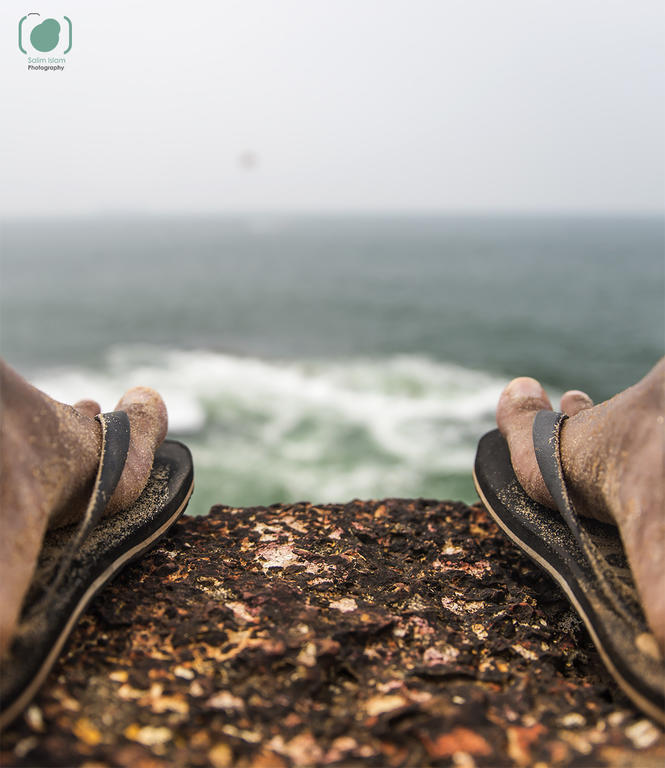 Rocky landmass adorns the southern tip of Anjuna. Try and go there while the sun is setting; it definitely gives you a great view plus you might learn some crab hunting. Locals from around the beach carry a small spike along with a bucket and they will be more than happy to show you how it's done. We also tried our hands in pushing and pulling the fishing boats in and out of the sea. You can even ask them to take you along to put in or pull out the fishing net and pluck out fish caught in the net.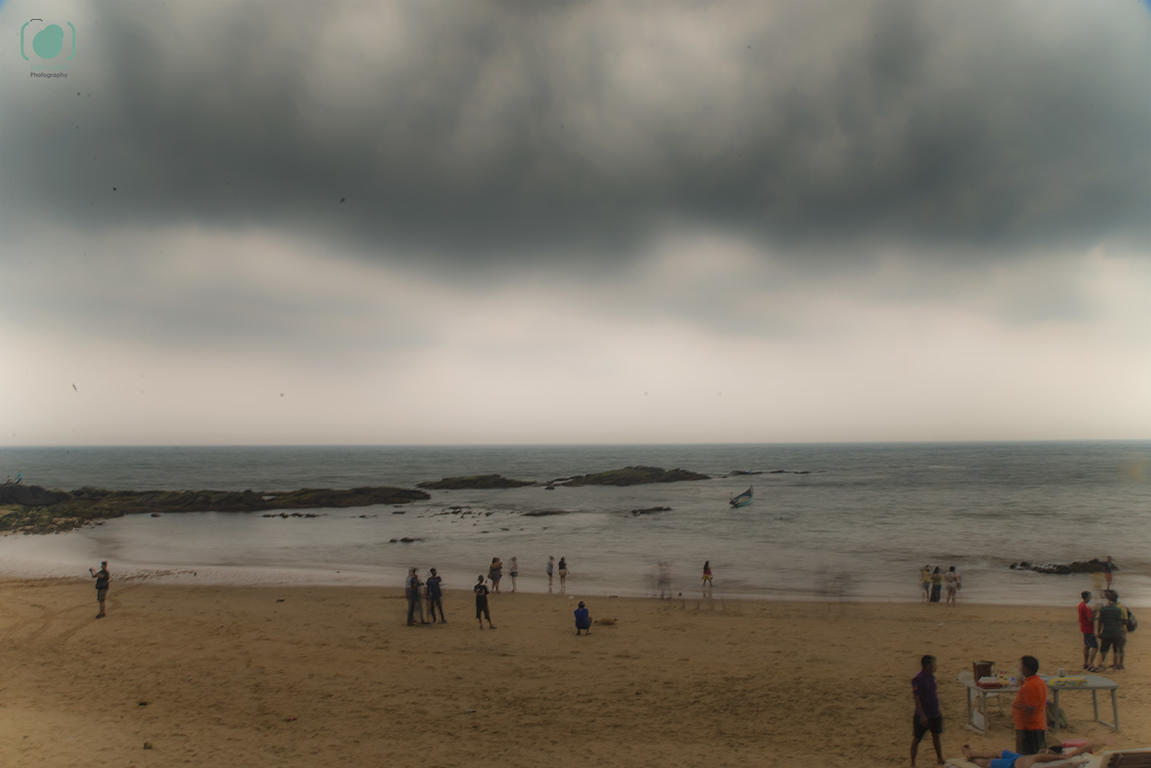 North Goa was over and we packed our bags and waved goodbye to Prison Hostel and its inmates. Met a whole lot of people; students, artists, potheads, engineers. More than people, we met perspectives.
South Goa had a different story to tell altogether. Goa's soul resides in its South.
Till my next post........