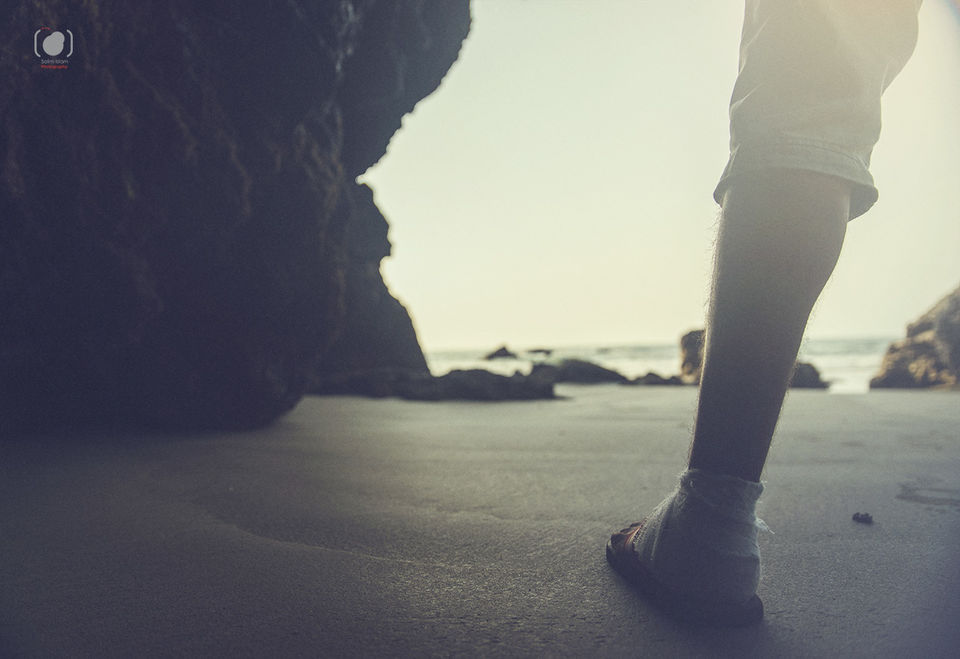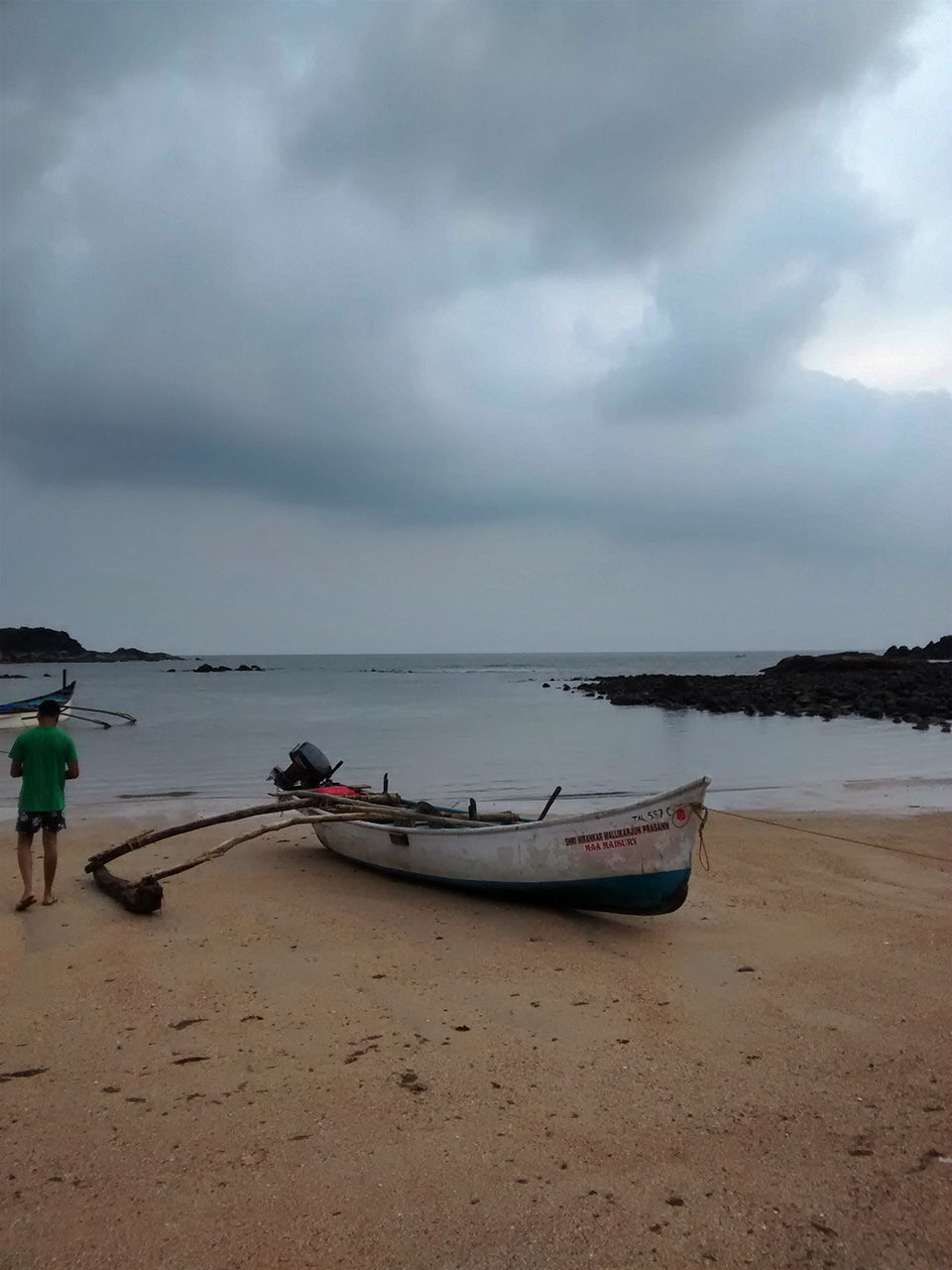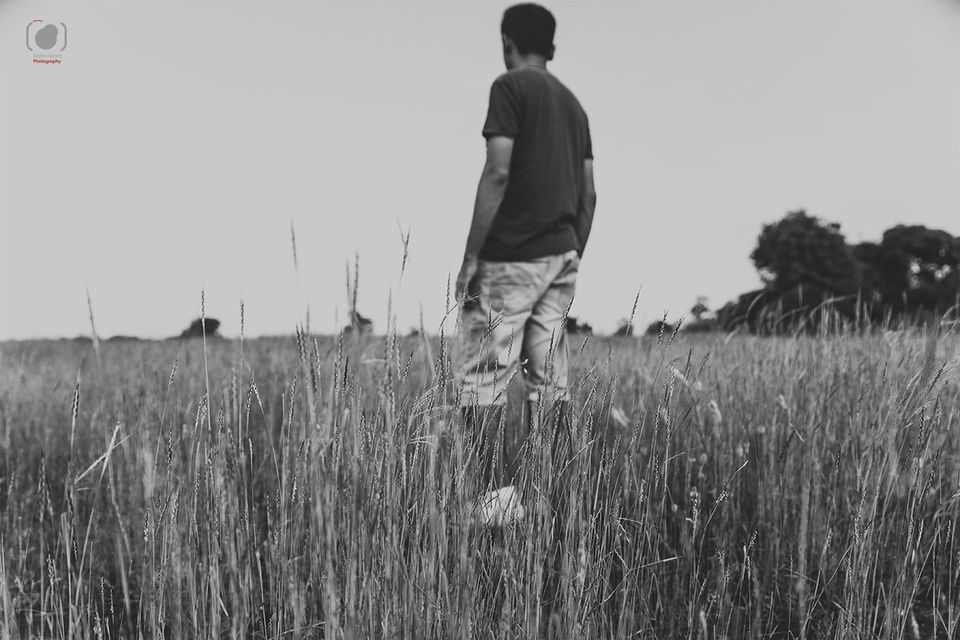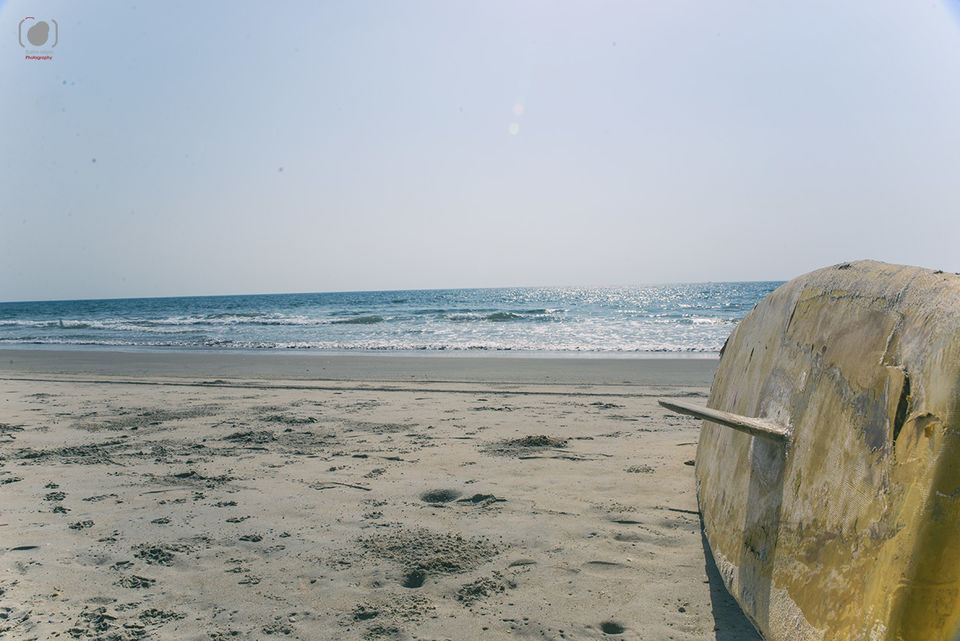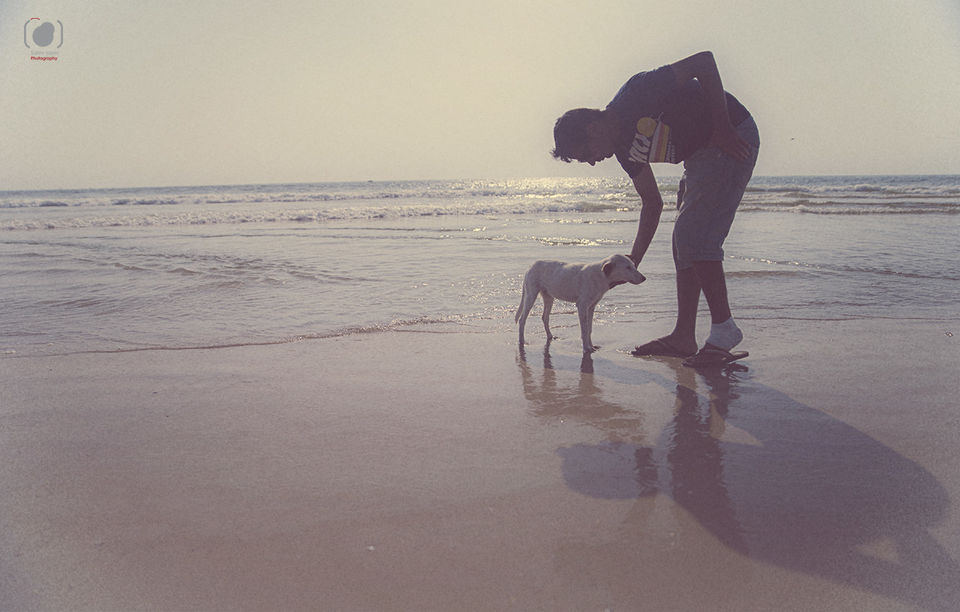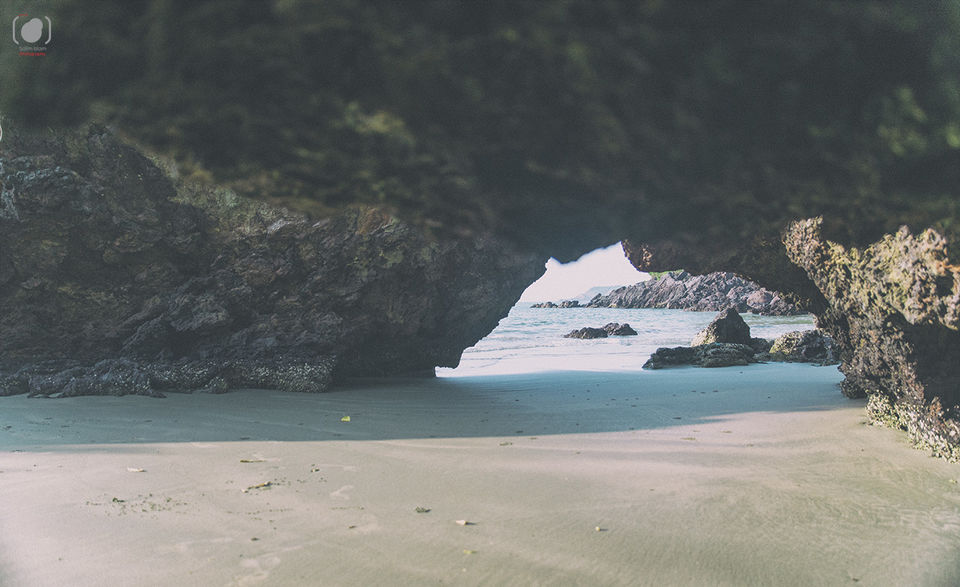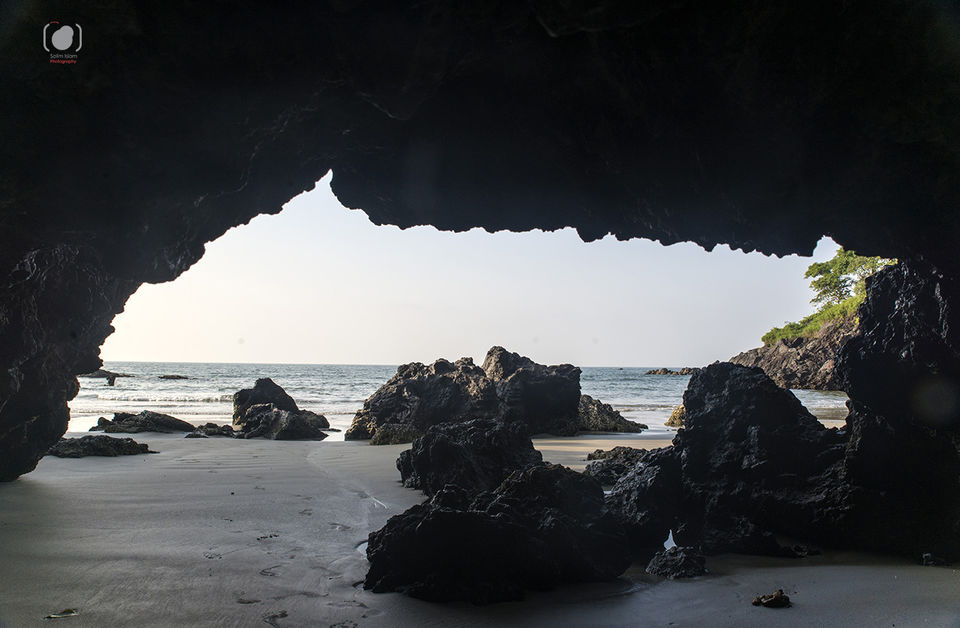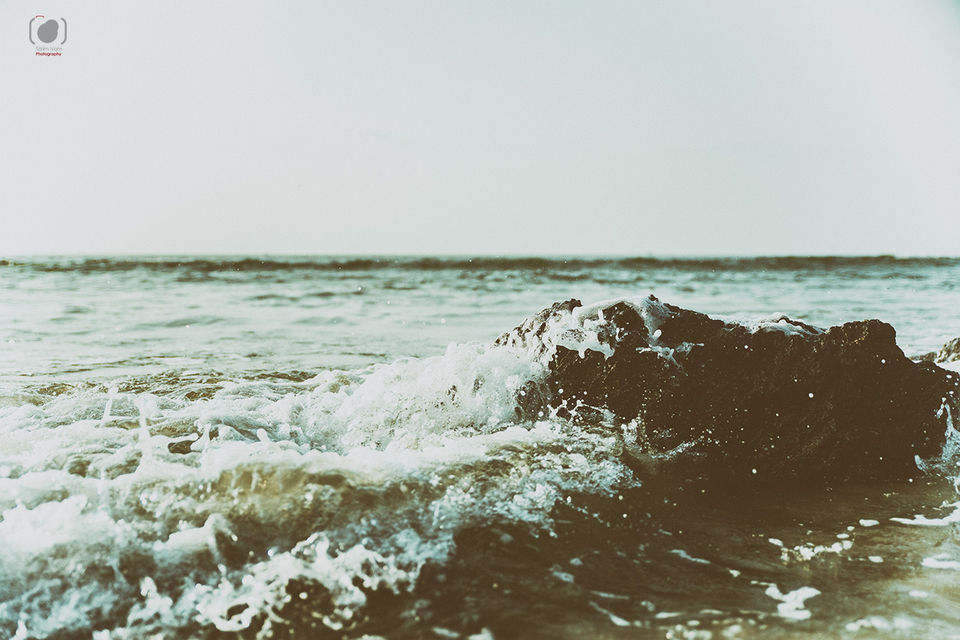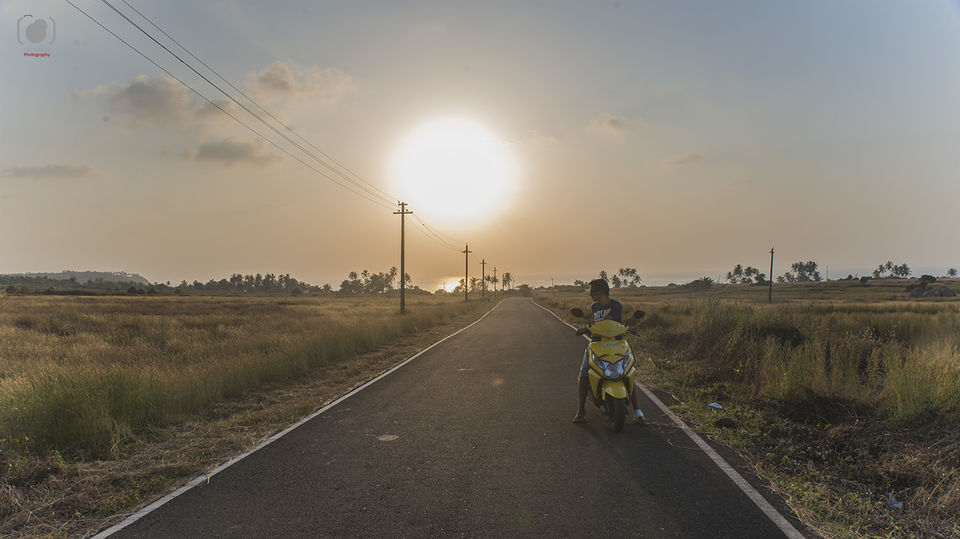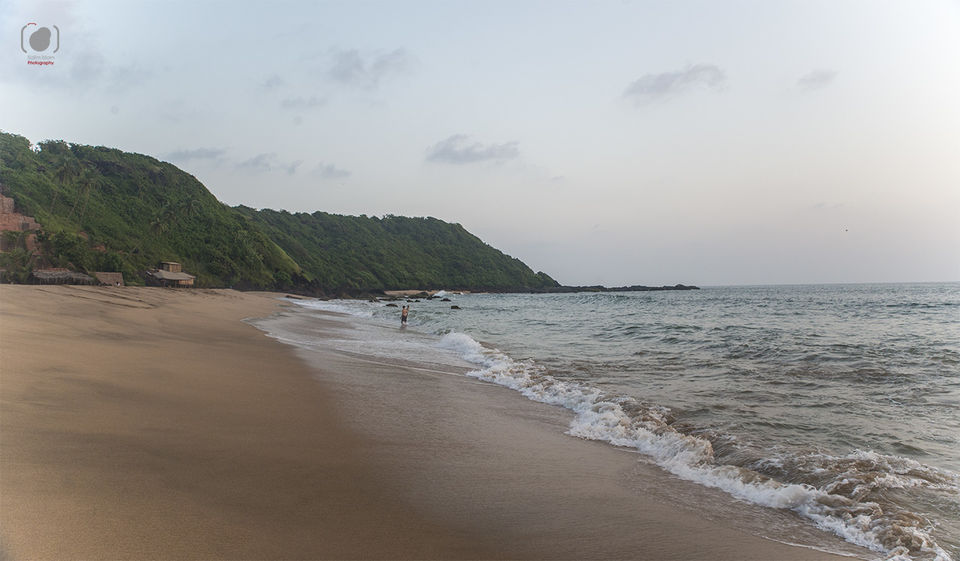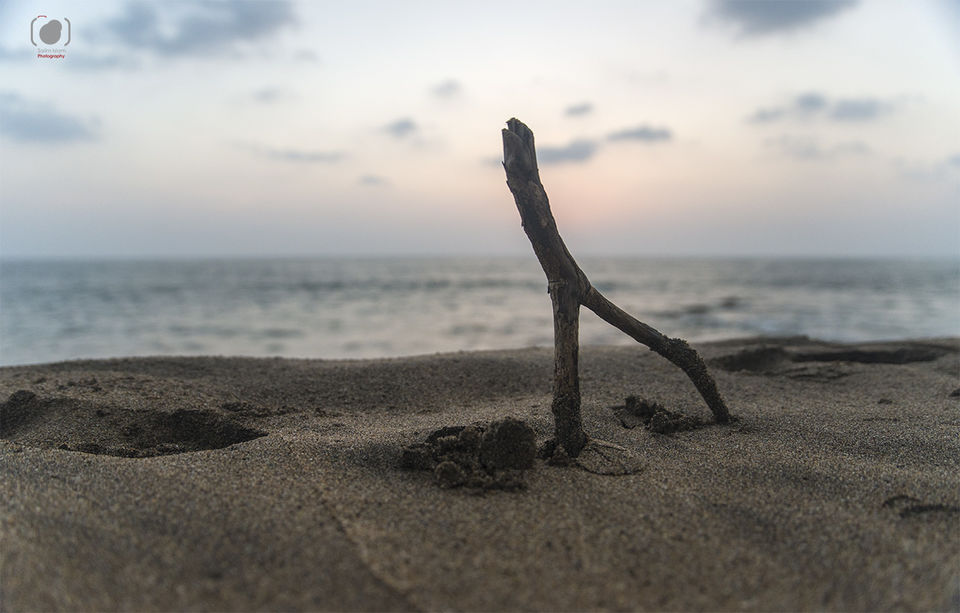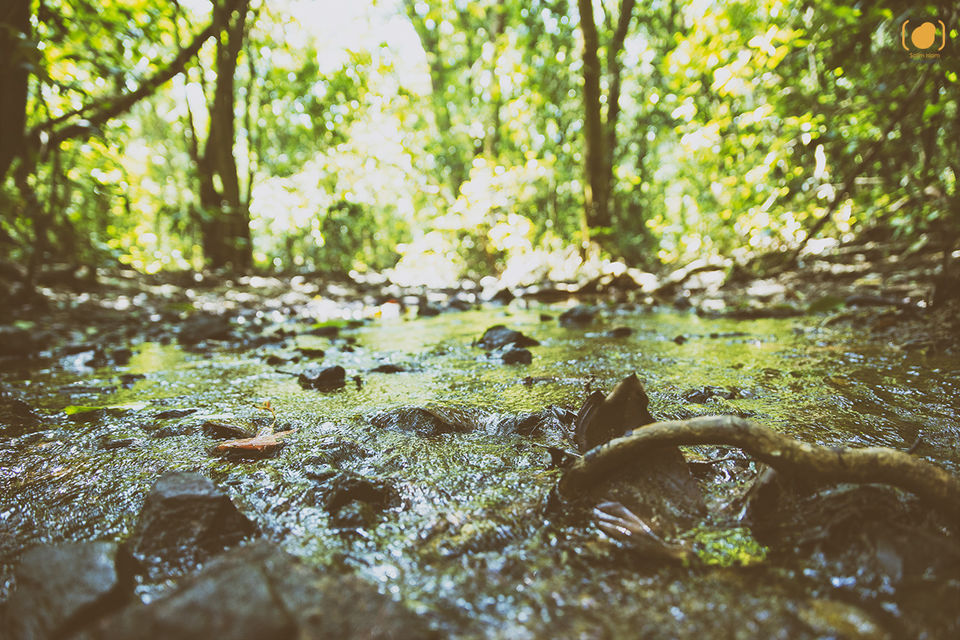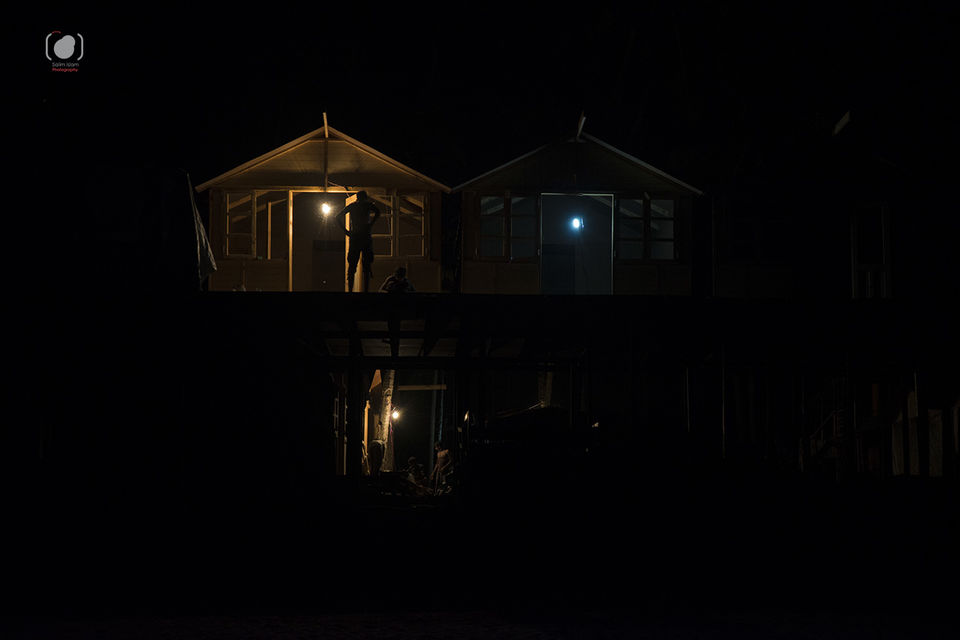 To reach Palolem one has to get on to 4 different buses; Anjuna-Mapusa, Mapusa- Panjim, Panjim-Margao, Margao-Palolem. We hitchhiked in a carrier Tempo up till Mapusa. The journey was short and the buses frequent. Through forested hills, green rice-fields and a smooth highway, we made our way into Palolem. We booked a rest-house for 500 rupees/day and a scooter for 250 rupees/day.
South Goa is much quieter, giving it a raw, rustic and rural feel. Fewer cars on the road and people too were, I guess, less interested in showing up. While we were only about 300 metres from the Palolem beach, we let it be and drove through narrow lanes, amidst fishermen huts towards Colomb Beach. It is more of a lagoon with rocks dotting almost the entire length of the beach. Crabs play hide and seek while you try not to get pricked by the shells and coral fragments sediment on the rocks. Out there at the edge of the last rock, the sun begins to set and you see a few fishing boats returning. The world seems to have left Colomb to solitude. Enjoy the wind blowing your hair and sit there timelessly with the sea to give you company and the breeze to give you comfort.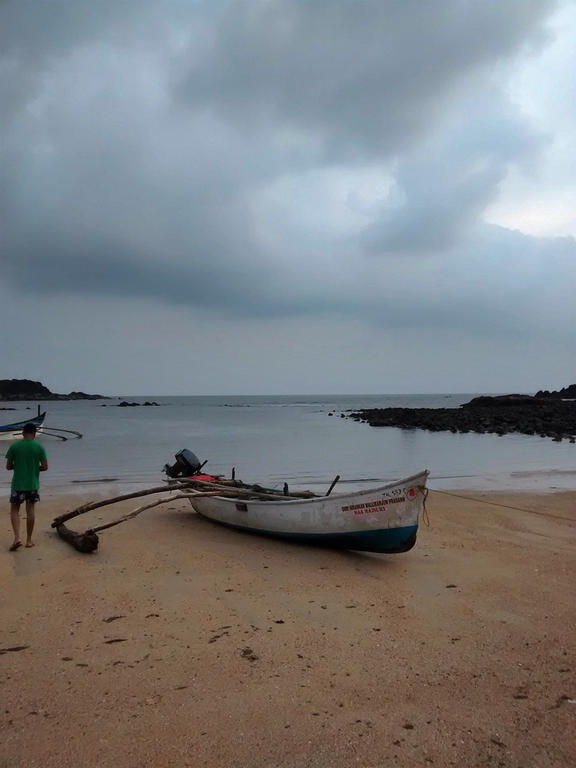 The sun had set and we headed down south towards Patnem. A white-sand beach, decked up with white-painted fishing boats. The fishermen with smaller boats (boats without a motor) are usually the last to cast a net and the first ones to pull them out. "There's not a lot of fish these days and fisherman are happy to ferry tourists out to the sea. We make the most of the season" – explained Dilip as I placed the last log under his small boat and the incoming waves did the rest. He headed out into the dark as his family sat by the shore.
We knew it would be a long ride today and we set off early. We didn't take the highway but chose the road that led us through small hamlets, tiny villages, rice fields and a whole lot of green and wilderness. We passed through local fish markets, standalone roadside fish vendors and some ever-smiling Goans. Winding roads, cool breeze and a whole lot of butterflies dominated our ride.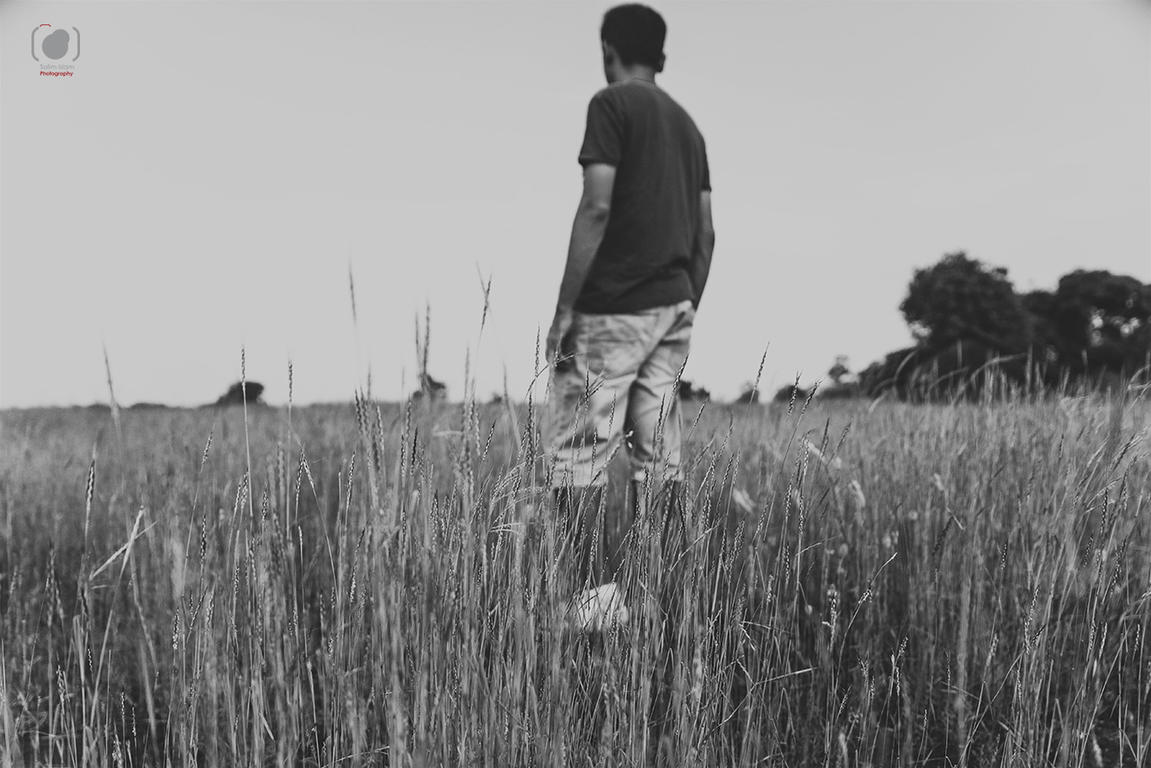 Goa is famous for its beautiful sunsets but little did we know that from Hollant beach, you can enjoy the sunrise too. It is claimed to be the only beach in Goa from where you can view the sunrise.

  

Velsao, Cansaulim, Arossim, Utorda, Majorda, Sunset and Betalbatim beaches lay one after the other with their white sand stretching the breadth of the Arabian Sea.

 

Standalone resorts and spas do give these beaches a private feel.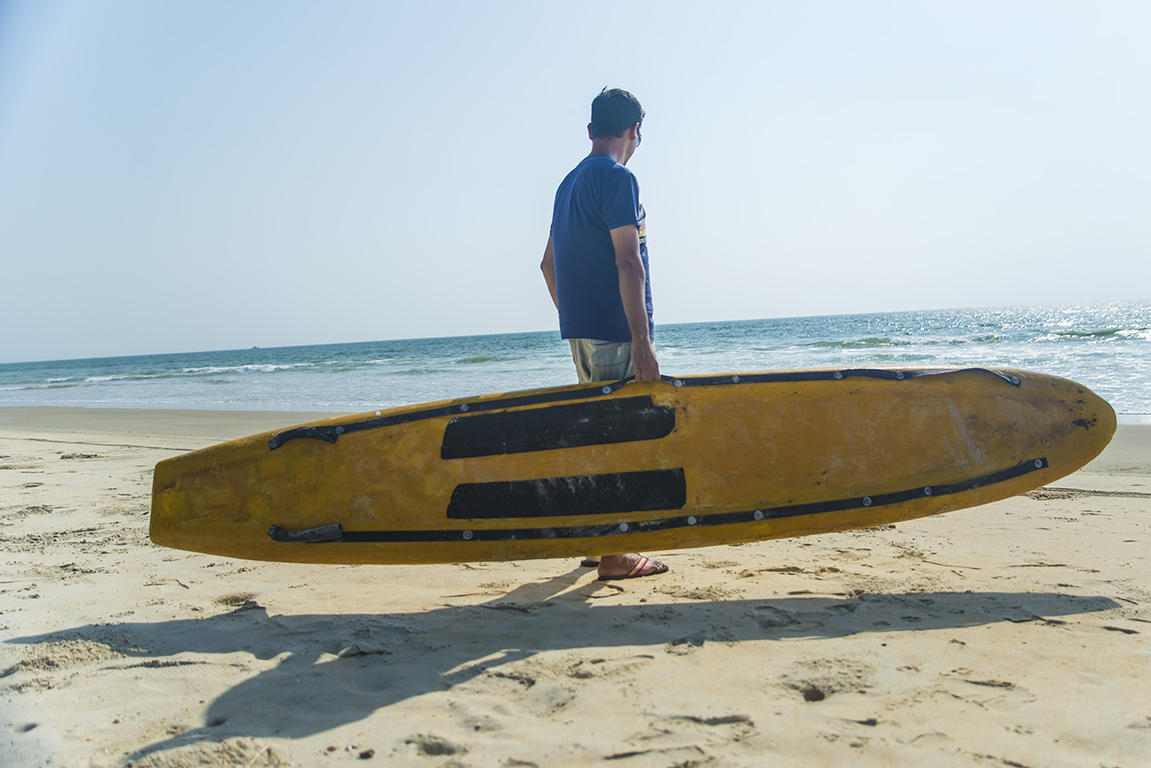 Colva beach is the Calangute of the south, though not that crazy. Nothing much to see except brown underwears and fat bellies. Senabatim and Benaulim beaches are extensions of the Colva Beach. 

 

Further south, Varca and Carmona beaches are a reminiscent of the Majorda set of beaches.
I believe that five-star properties have a knack for picking out secluded and unusual beaches. Cavelossim and Mobor are good examples of this. I don't know if it's the proximity to the Sal river, but Cavelossim is a pretty unusual beach with 3 inch deep sea water making silts as in the case of a lagoon. Tiny fishes and crabs run helter-skelter on the almost-stranded water. The slope is very very gradual and it feels you can walk miles out into the sea.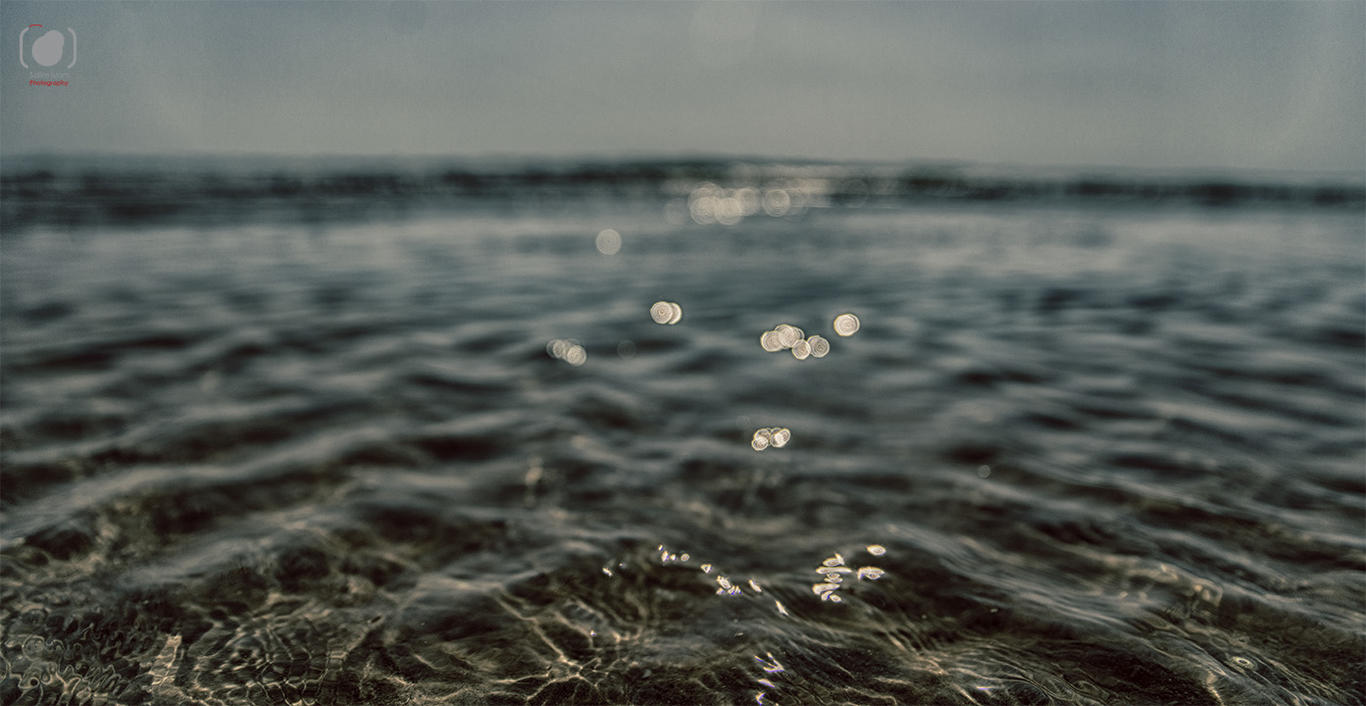 We missed the Canguinim beach owing to error in judgement, however, Nuem beach made up for more than what we missed. Located right next to a small village, Nuem has its fair share of coves. Have a look at the picture below to understand the uniqueness of Nuem.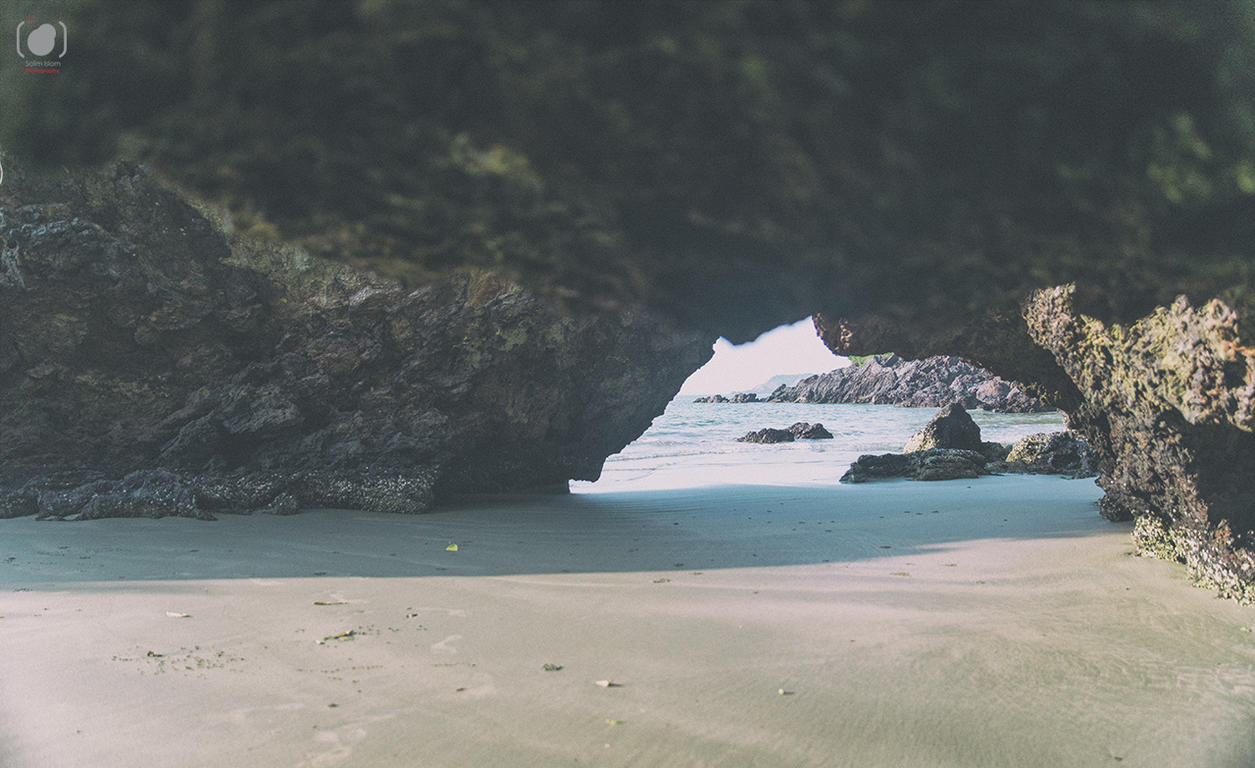 We climbed atop the Cabo-de-Rama fort (Abhijit still with his one and a half foot), overgrown with tall grasses and long abandoned stairs. Overlooking the sea, time still stands still for the fort.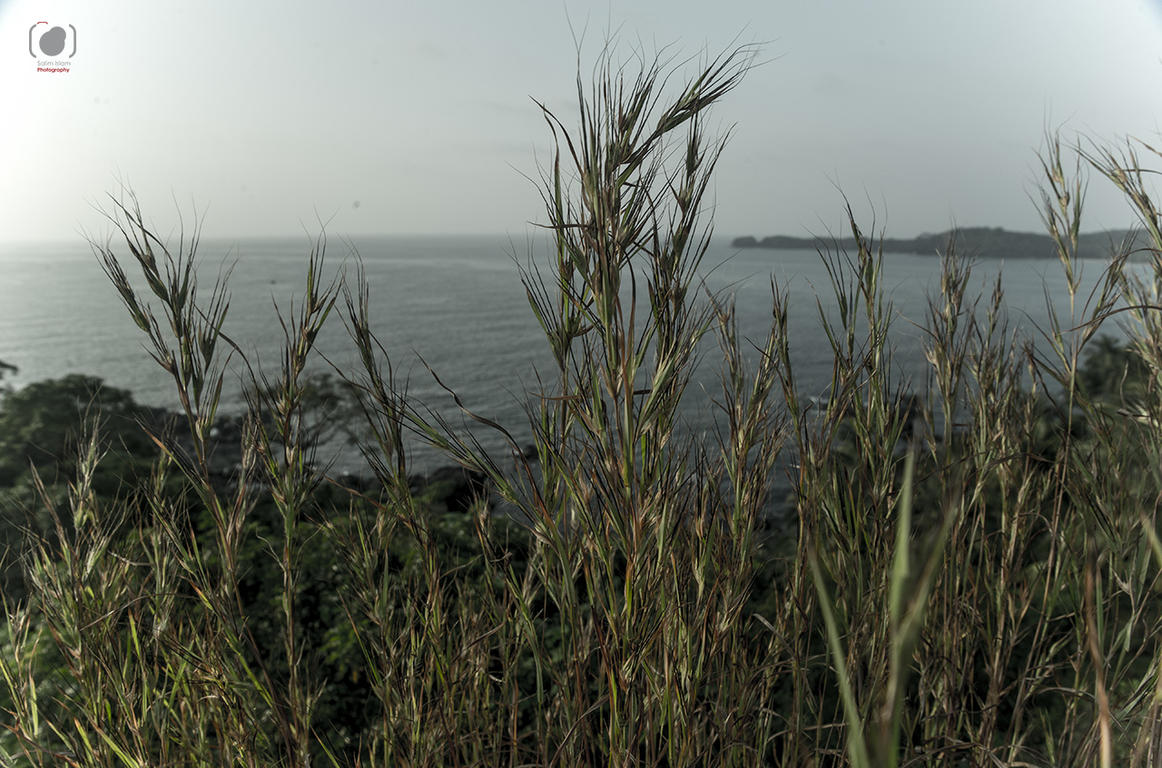 Through a gruelling and almost moto-cross styled ride though red soil, we parked our ride atop a rock and descended through a flight of rock carved stairs onto Cola Beach. The first thing you notice about Cola beach is the quaint lagoon and some sunset yoga (also a few ultra-romantic couples with their hands at the right places). People clicking photos lying in a lagoon which I realised was very still and meets the sea only at high tides. Rocks adorned either side of the beach and it does give you a splendid view of the sunset.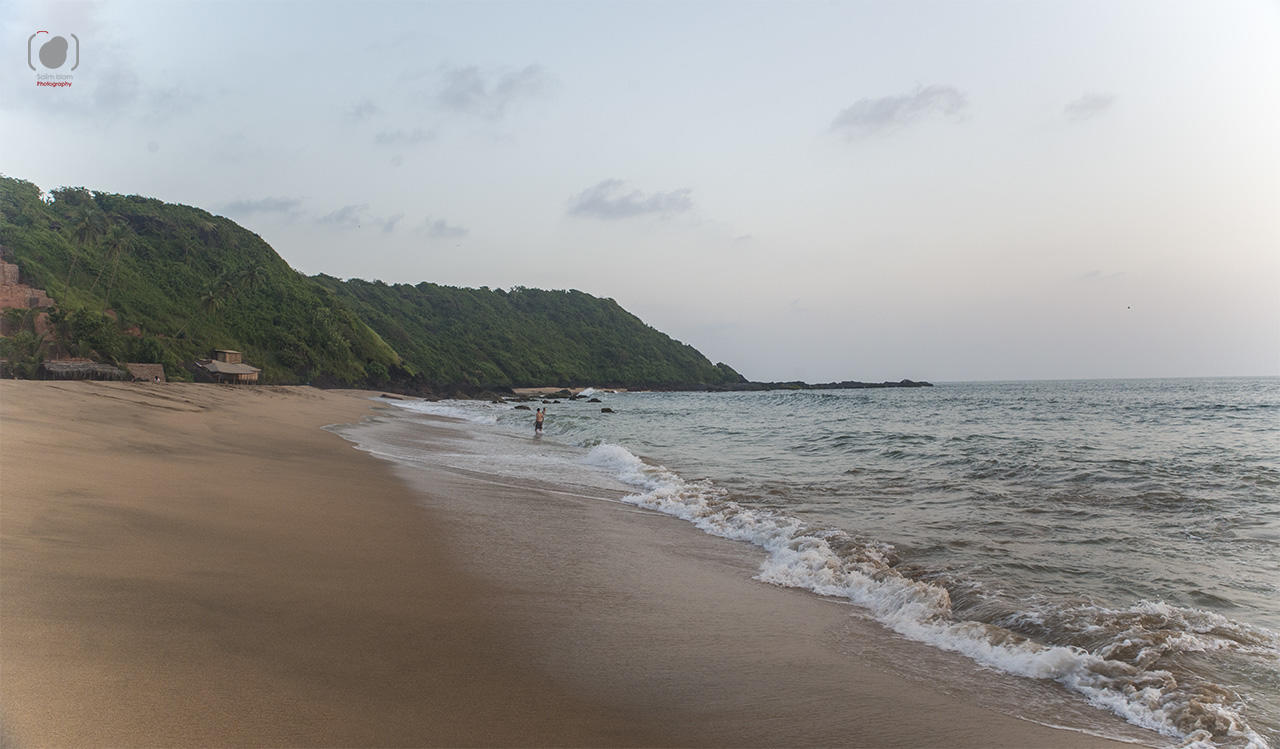 To the south of Cola lies Agonda – a long white beach with serenity written all over it. It wasn't secluded at all with a village running across its breadth and tourists walking on the shoreline. However, everything around it was peaceful. There seemed to be no rush and the sun took its own sweet time to leave us in its afterglow.


Britney sat right next to us waiting for her friends to arrive. Enquiries about buses to North Goa led us to more elaborate conversations about stereotypes, yoga and nuisance. Whenever I say I am ashamed of certain acts of my countrymen, people are quick in their response downplaying it. They say similar things happen in other countries too – does that make it right? How is that even a justification? So Britney explained how she was lying on the beach and some creepy guy staring at her along with his friends. He then approaches her and asks for her permission to lie down next to her. When she says no, he asks "Why?"! "Because I don't know you".

  

He then took out a shell from his pocket and said "Look I have a gift for you. Now can I lie next to you?". "Fuck off", she said. He went away to his group of friends and started taking her pictures from his cellphone. Now if that isn't weird, what is! We laughed it off but I felt ashamed. If weird selfies, weirder poses and loud attention-drawing, humorously accented "fucks" weren't enough, you go ahead and do this. When you visit a place like Goa and if you are not at a five-star property please do not go on calling for a waiter to pull/exchange a chair for you. Please do not converse (read shout) as if your group is the only one in the restaurant. Try and help yourselves (read "give a slice of peace to others around you").
Next day I was set to be mesmerised. We started with Rajbag beach. The Talpon River flows into the sea at this very beach. The colours are different at the meeting point and so is the warmth of the waters. I was now on course to see what would be my favourite beaches in Goa. The ride through rustic villages, over creeks and railway bridges build up to the beauty of these beaches. Behold Talpona! - An absolutely brilliant, serene and clean beach. The waves weren't gentle but they weren't rude either. Sitting under the shade of a swaying tree, we helped ourselves with some eggs and bread.

 

Cyclists, Russians and Fishermen were the "Others" apart from us.
A scenic drive through beautiful green rice fields and we arrive at Galjibaga Beach (aka Turtle Beach). In the month of January, as told by the lifeguards, turtles reach the shore for laying eggs. Creepers and tall trees run parallel to the beach. The creepers with their blossoms are a treat to the eyes. Run to the southern end of the beach and you are treated with a large, clear lagoon. Cola's lagoon would seem a pool of stagnant water once you see this lagoon. Even Abhijit dived in with his injured foot and soaked in the beauty. The Galjibag River meets the sea here. You can spend an entire day just marvelling the beauty of this beach. Talpona and Galjibaga are highly recommended and officially are my favourite beaches in Goa.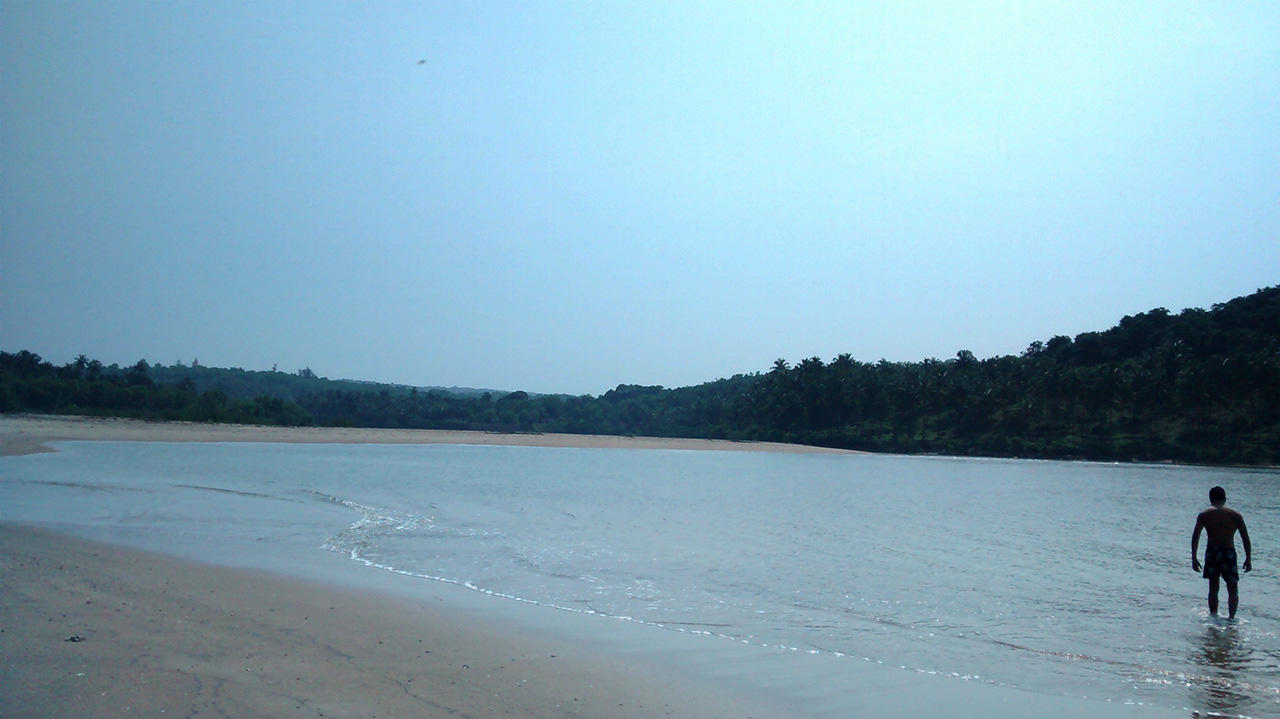 We had been in Palolem for the last 3 days and hadn't seen the beach in daylight. Today was the day and we had spoken to a guy about the ferry ride to see the dolphins and to visit the Butterfly Beach. As we were on a strict budget, Abhijit took the lead to scout for people to join us. We were stuck with a group of over-toned Indians. Nonetheless, the boat-ride out to the ocean was nothing short of fantastic. He took us to see the Honeymoon Beach and the Butterfly Beach. Nothing much to be written about those beaches except for the fact that they were island beaches. Ferried tourists had littered all over those beaches. The sea was beautiful, with jellyfish swimming away and the water looked like liquid metal from the Terminator series. We did see the dolphins, swimming in pairs towards the setting sun. It was majestic to see the sun go down, out in the ocean, with the setting silence and being reminded of how tiny we are, just how tiny we really are


We decided to try out the small market places and food stalls at Palolem to feel the pulse of the town. Right along the wall of the bus-stand at Palolem, a food-stall is set up at 4 in the evening. This place serves delicious wada-pao (spiced-potato bread) and various unique delicacies like chicken-ras-omelette (omelette in chicken curry) and chicken 65. I'll bet you 1000 rupees if you find me a cleaner food-stall in Delhi. Moreover, it was dirt cheap. We ended up having food from the stall for the remainder of our days in Palolem. The other place where we ended up loving the snacks was a tiny refreshment shop in front of the SBI ATM in the market at Palolem. They serve you patties and rolls and crispy samosas– as fresh as it gets and at shoestring prices.
The forests of South Goa are as tranquil as its beaches. They may not be rich or diverse in flora or fauna as their northern counterparts but they make up for it by being inviting. Take a walk down the forests, hike to the tall tree houses near water holes and splash the cold stream-water on your face- come alive and get lost amidst tall trees and long and skinny penetrating rays on the green cover.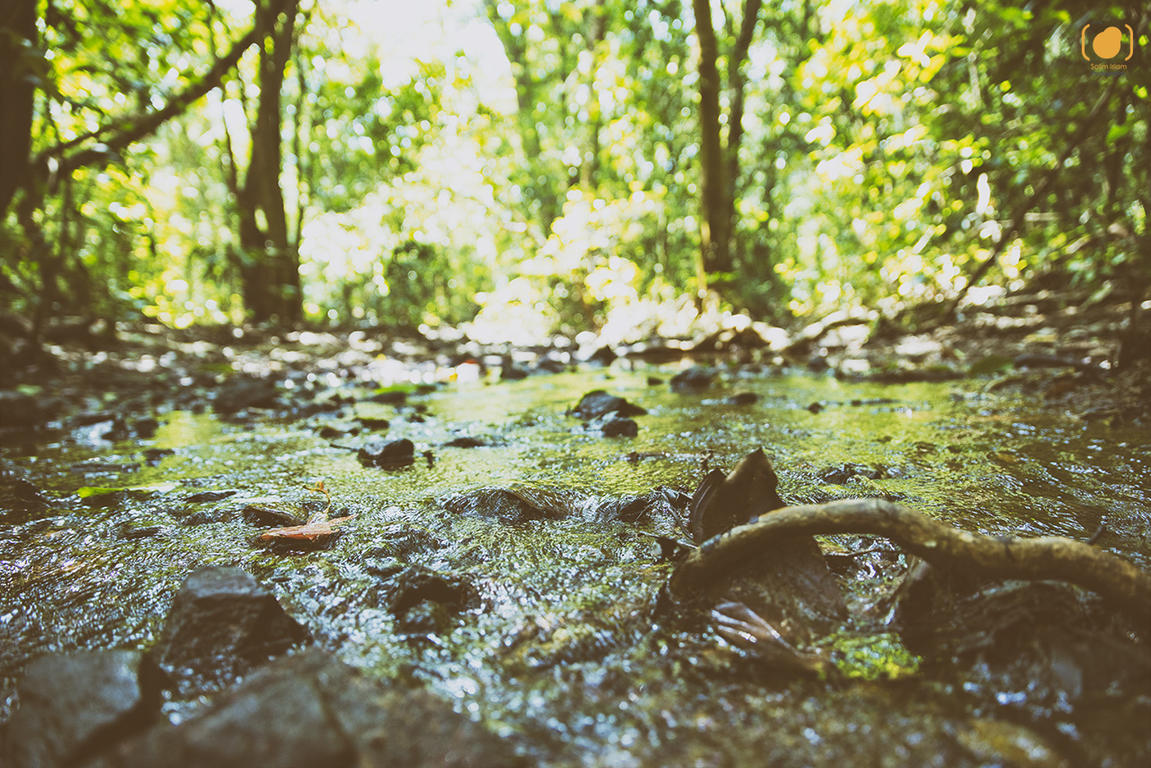 I don't know how to swim properly. I can manage a few metres, but that's about it. We had decided to kayak. Since Abhijit was a little apprehensive about my plans to reach the other island-like beach to the north of Palolem, he went in a 2-seater kayak with the provider. I had the guts to go out farther out into the sea but not as much as other foreigners who would just disappear into the horizon. While coming back I removed my life-jacket, just to get a stupid feeling of adventure. I decided to be a bit more daring the next day. I did not even take the life-jacket with me (not recommended at all, I was literally shitting bricks). I followed 2 kayakers out till almost the Butterfly beach. I stopped to check the depth and my upright oar/paddle couldn't find land. I decided to return as the sun was setting. I waited to see the sun go down with a pair of otters playing hide and seek and kingfisher plunging and plucking out a tiny fish. When does one get to see all that in a single frame! It had to be one of my best moments. I had been at the sea for over 2 hours now and for the record, my kayak never flipped.
I had avoided Goa for quite a long time, turned off by all the party news. I was wrong! You can explore, you can find peace and you can truly be rustic in Goa. We missed out a lot of things and I intend to go back. Goa is a traveller's delight. Though I can't say if I fit into the definition of a traveller but I try to make the most of it. With every person I meet, with every place I see, with every moment I capture, I grow a little more.