Rajasthan always fascinated me when it came to visiting historic places. It was mid November in 2015 and I had not been to a new place in a while, so I was becoming restless to go on a trip. I always wanted to visit Jaisalmer due to its historic importance as well as due to its beauty and landscape. I spoke to my friends and in no time 4 of them were ready and why would't they, after all it was Jaisalmer!!
As most of the people visit any tourist place during weekends, we decided to be there during weekdays. We planned to depart to Jaisalmer on 29th Nov and arrive back to Delhi on 5th Dec and booked train tickets accordingly. Its a 18 hour journey from Delhi to Jaisalmer covering a distance of 921 KMs. We had booked a guest house in the Jaisalmer Fort itself and our host Kamal proved to be an awesome host by the end of the trip.
We reached Jaisalmer on 30th November and Kamal was already waiting for us on the station in his Mahindra Thar jeep. What a Start!! :-) First thing I noticed in Jaisalmer was its remoteness. It was a very small and quite station.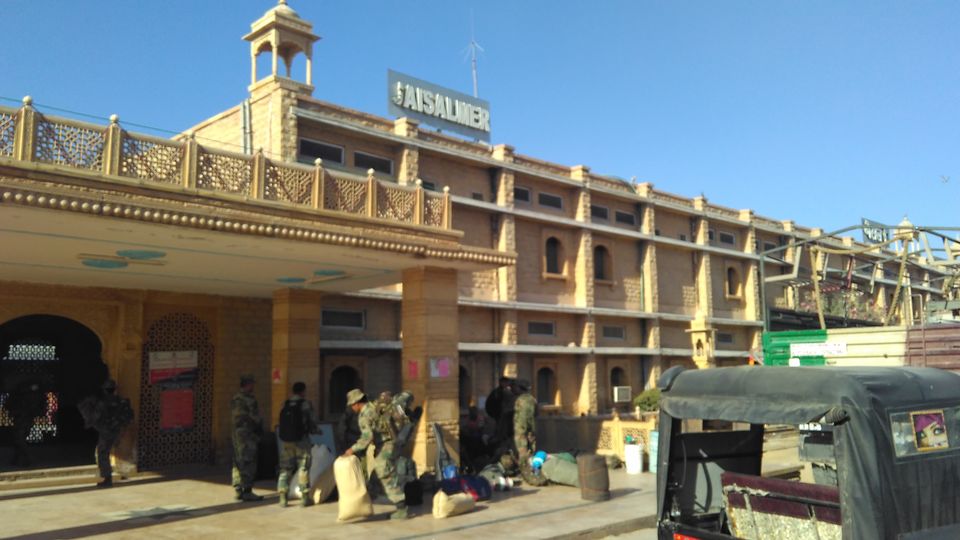 Day 1:
Jaisalmer fort is really Huge and accommodates almost the whole city within itself. Visiting such a small city, away from bustling Delhi crowd was an experience in itself. Anyways!! we reached our guest house in no time and I must tell you that this place was awesome.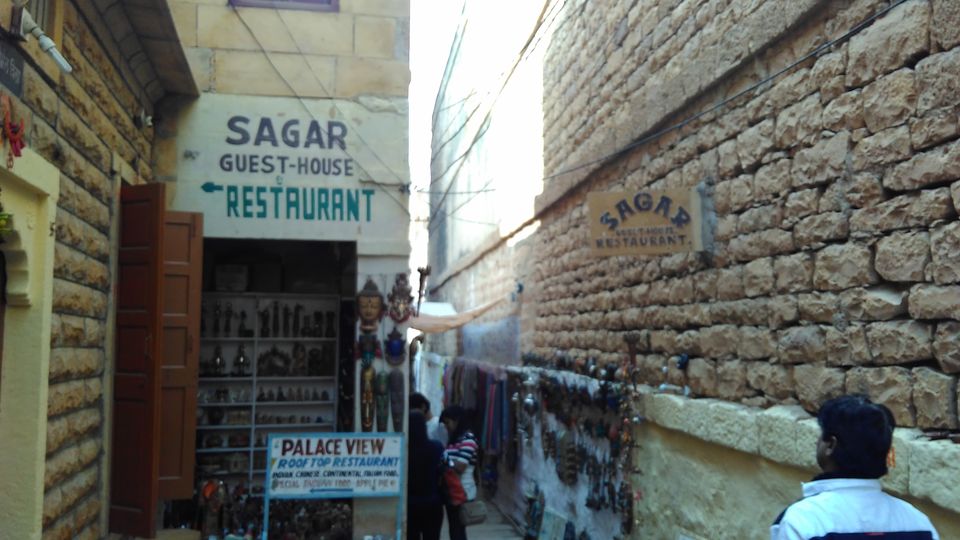 Sagar guest house was located in the fort itself and the view from its windows was beautiful. One could see the whole Jaisalmer city from here. There are many other options too within the fort to stay.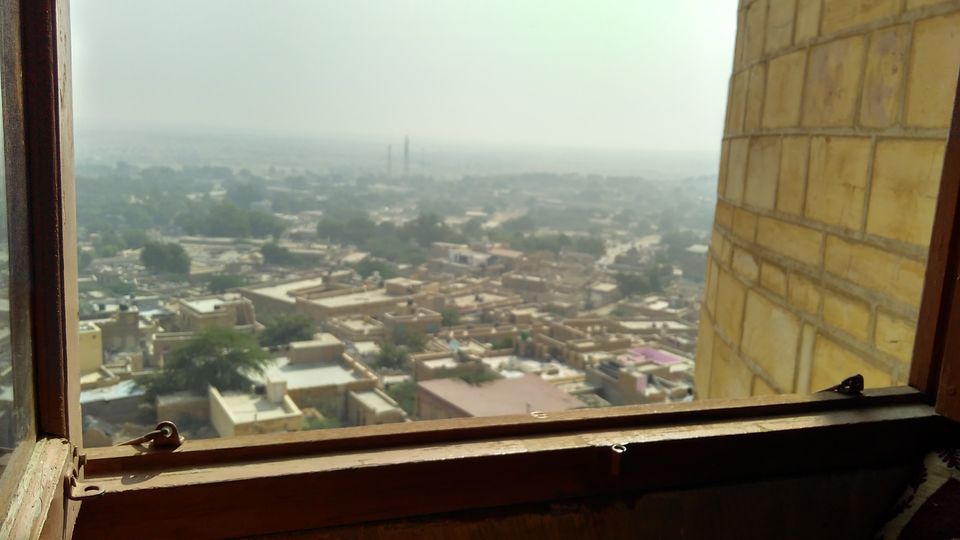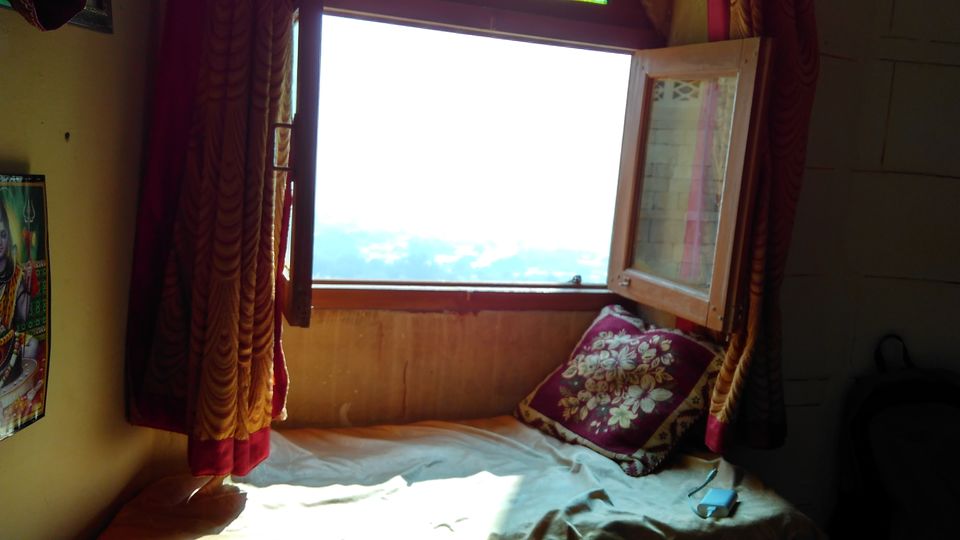 We decided to explore the local market for the rest of the day and planned out visit to other places on the days to come.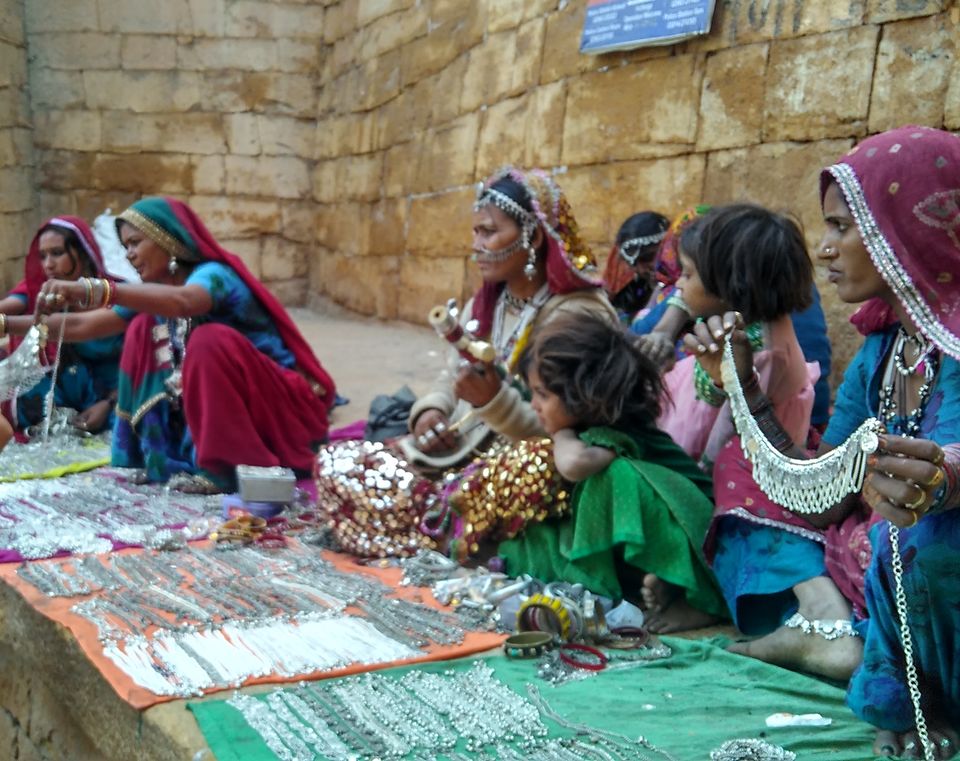 In the evening, we sat on the terrace of the guest house, had a few drinks and enjoyed the peace , cool breeze and quaintness of the place.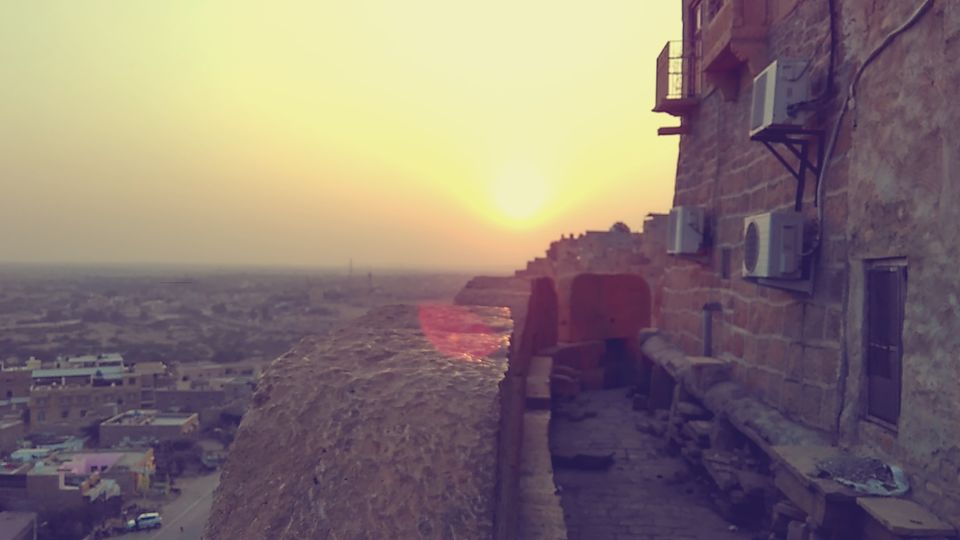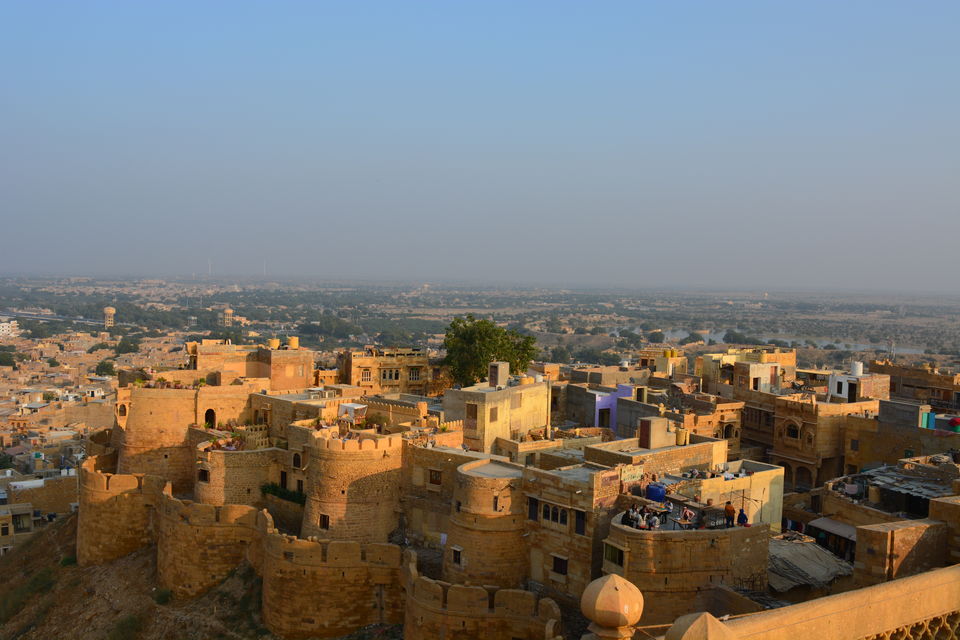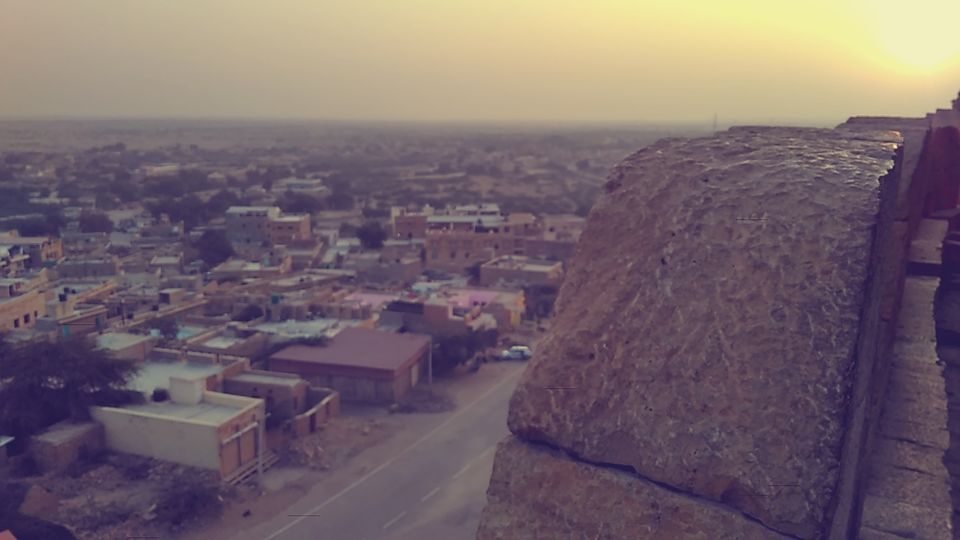 There is a reason why Jaisalmer is also known as "The Golden City". All houses are made of locally found yellow sandstone.
Day 2:
We woke up early in the morning with the sound of bells ringing in a Temple within the fort. I went on the terrace again and the city was still in the process of waking up. I could see nothingness till the point I could see.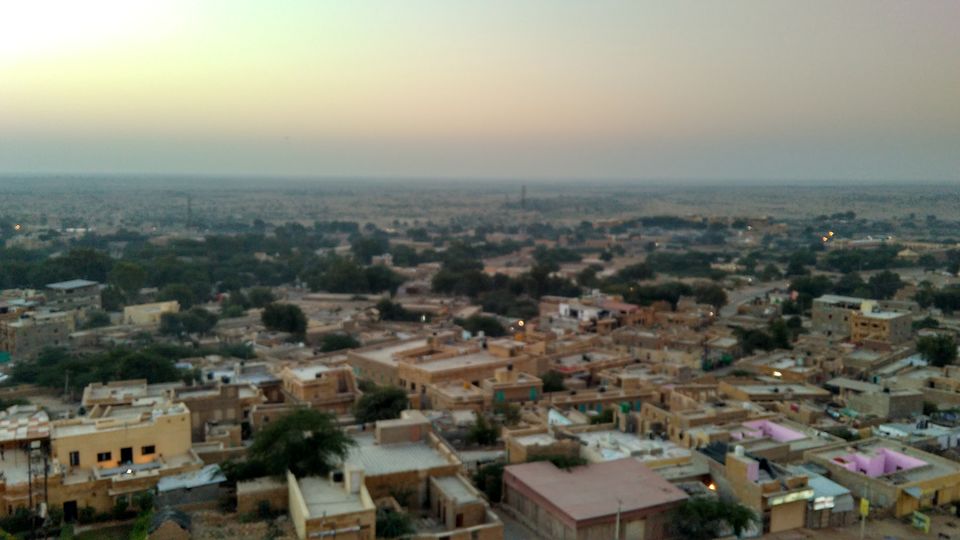 We had a long plan for the day. Visiting Longewala and Tanot Mata temple was on the list. Longewala is around 125 KMs from Jaisalmer main city and on the way there is a diversion for Tanot mata temple. We wanted to drive ourselves but that is not an option in Jaisalmer if you don't have your own vehicle. But driving through the desert is a life time experience, so we insisted Kamal and he allowed us to drive once we are outside the main Jaisalmer city.
The road to Longewala passes through the desert and is mostly uninhabited.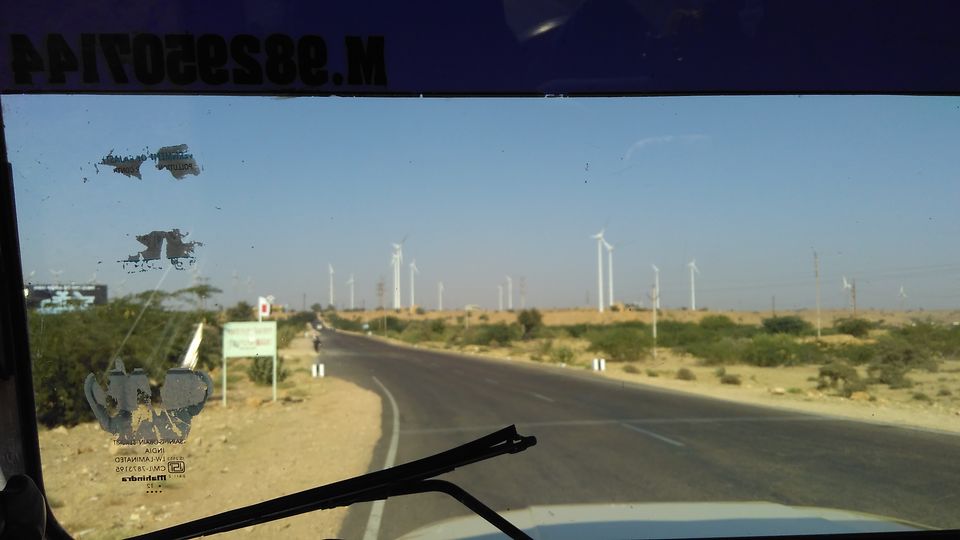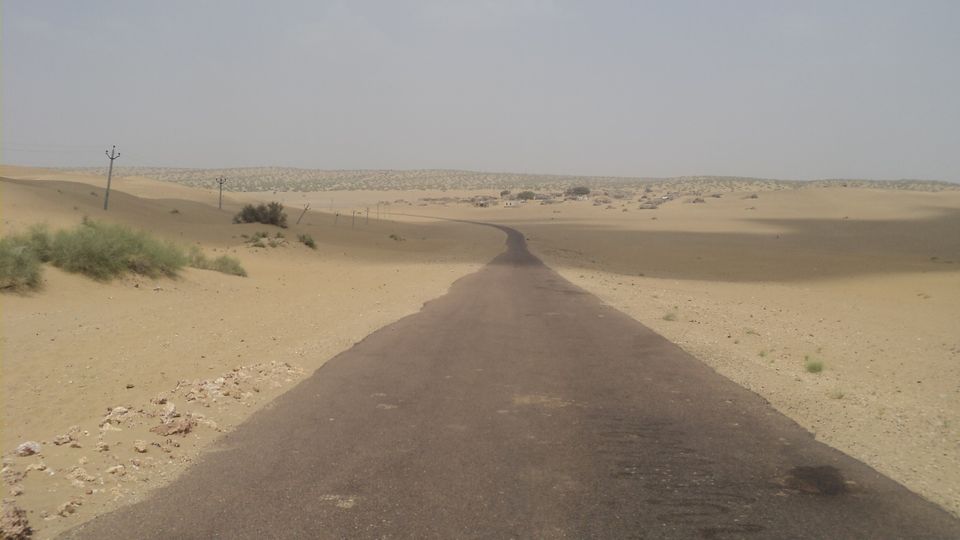 We reached to Tanot mata mandir and were awestruck to see the way it was maintained in such harsh conditions.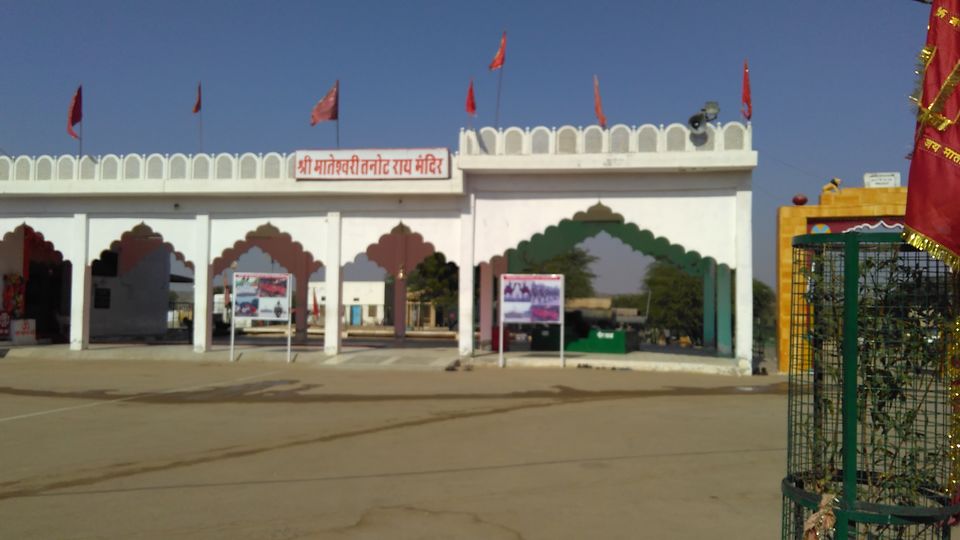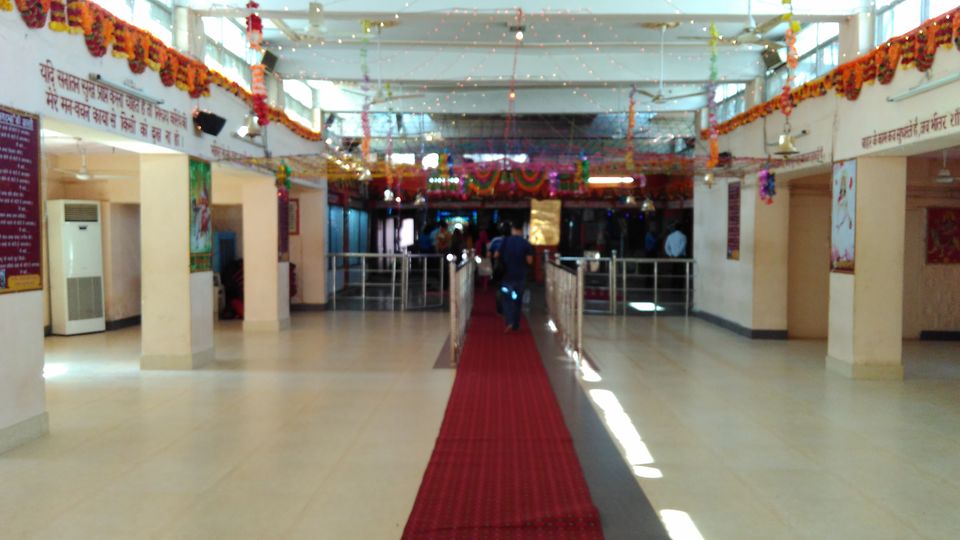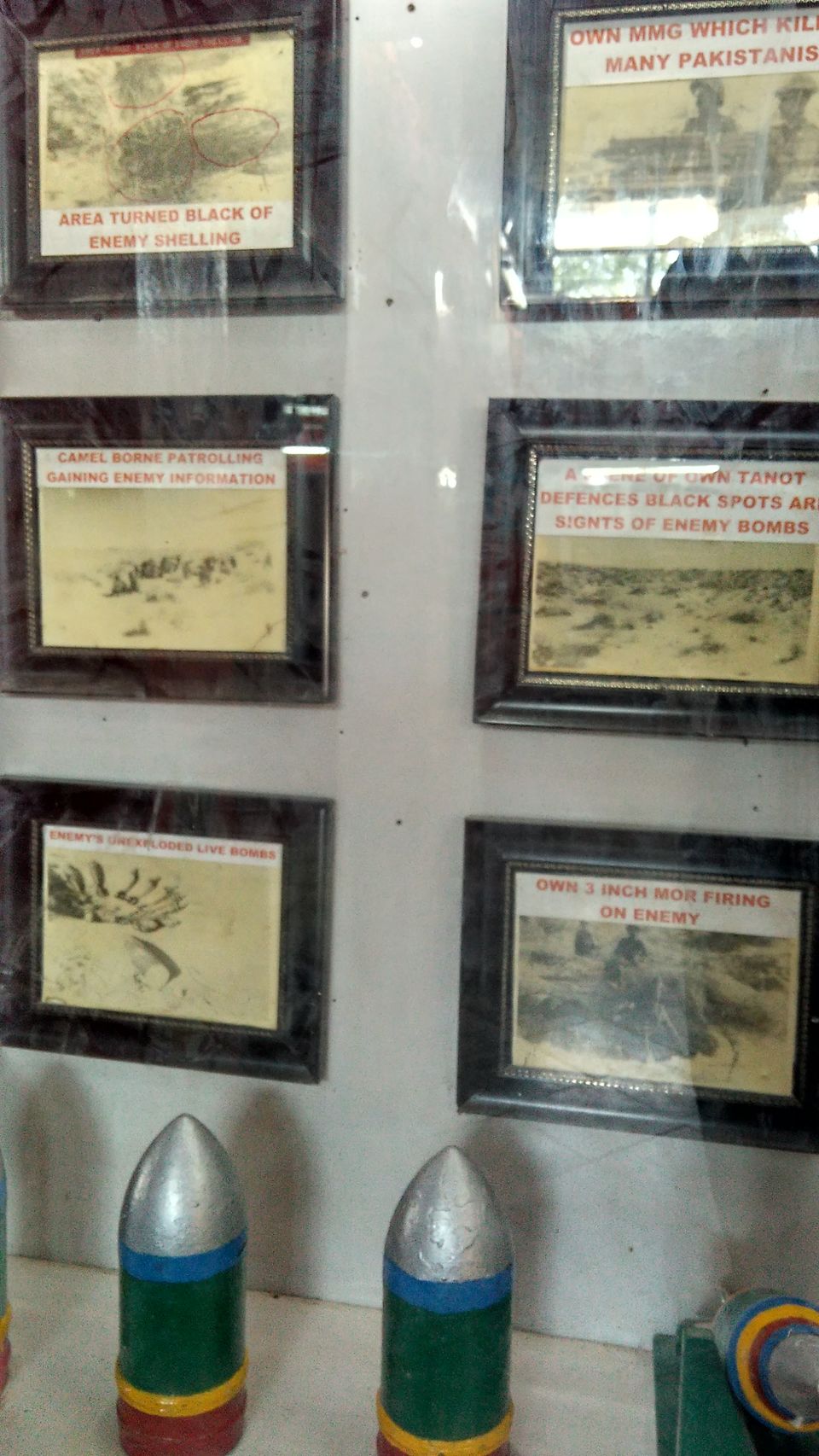 After spending our time at Tanot mata mandir, we headed to Longewala post. Only Indian nationals are allowed to visit Longewala. You need to show you ID card for entering the war museum. This place is really beautiful and takes you on a ride through history.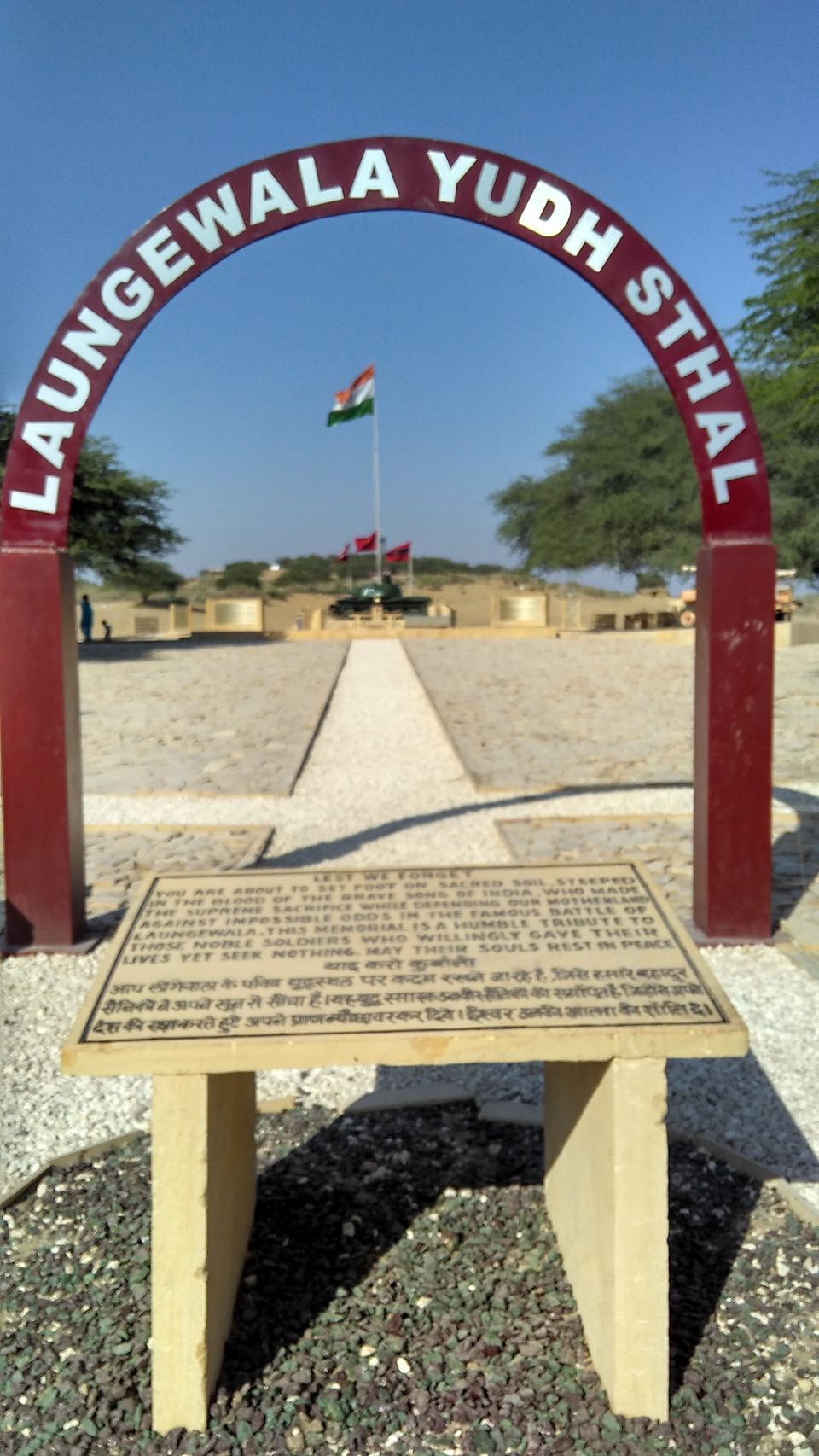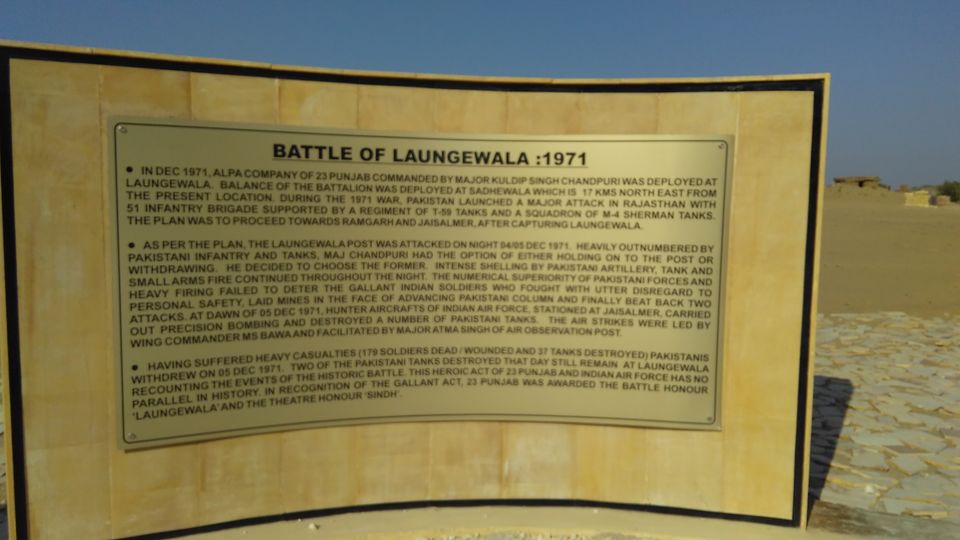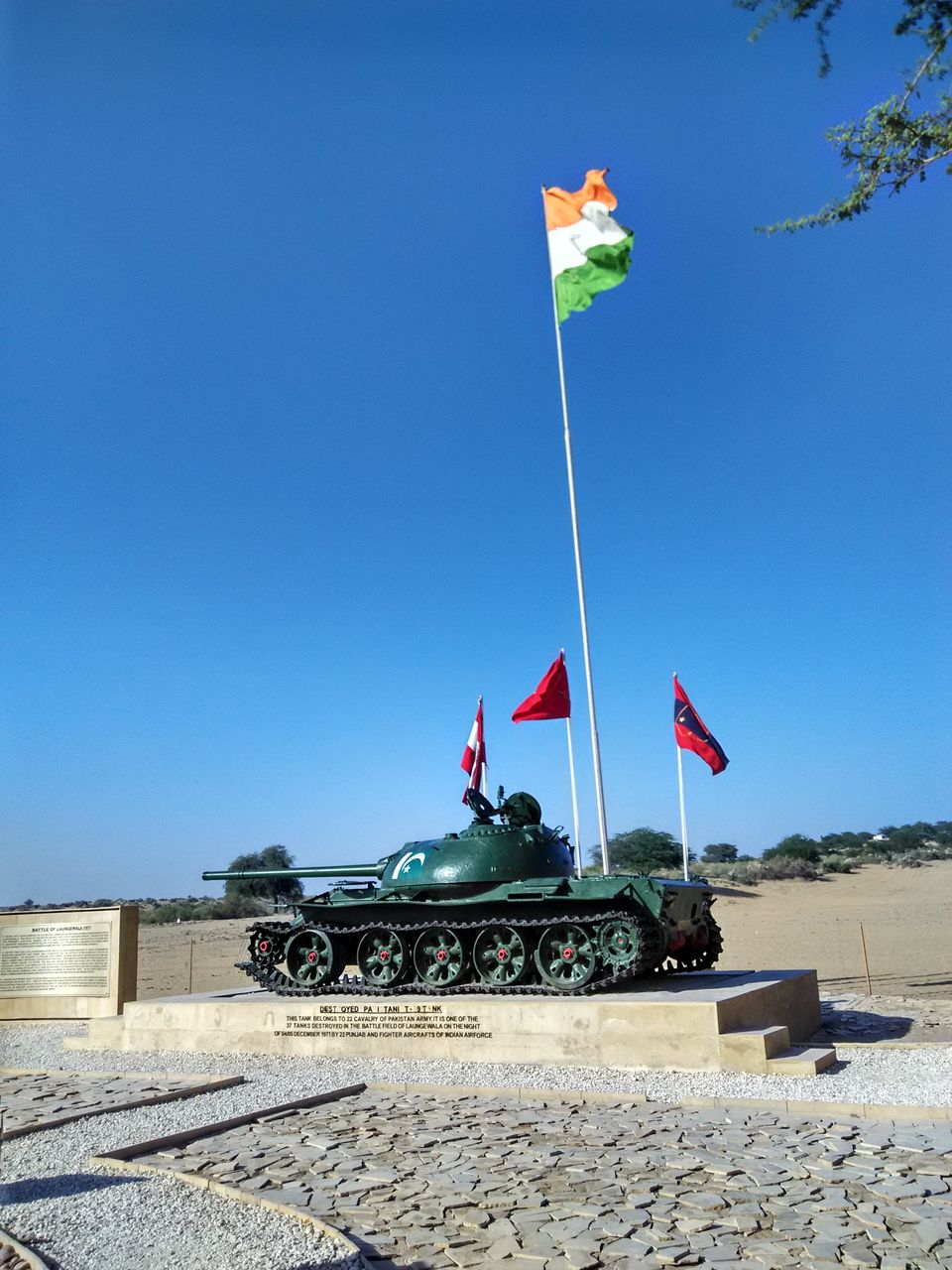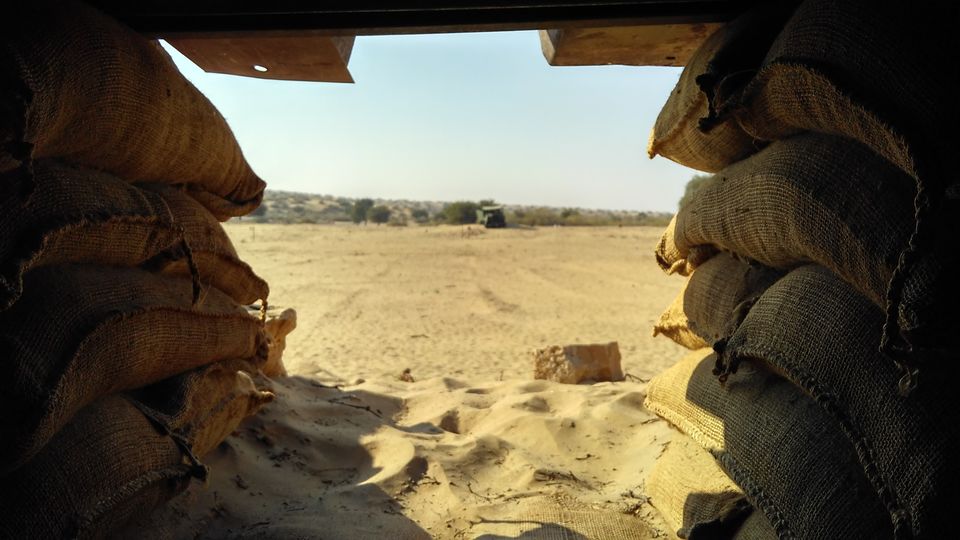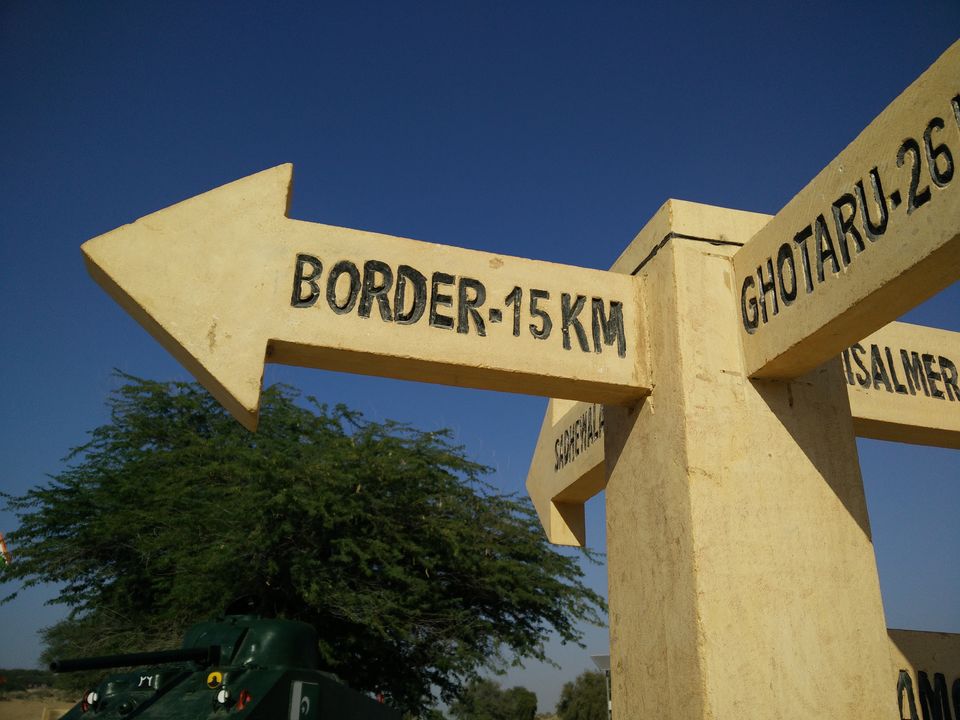 Listening to the history of war and our heroic win gives goosebumps. Longewala is a must visit when visiting Jaisalmer. Visiting such places makes you see things from a different perspective. We felt proud of ourselves and felt more safe after meeting those present day-night at such places for protecting us.
Day 3:
We planned to go for desert safari on this day. While discussing the options with Kamal, we came to know that we had option of staying in proper camps or staying in the desert without any tent under the stars. Though every one insisted on staying in camps but I was quite adamant about not staying in camp. And finally I won and we headed to the desert. So the plan was to go to a village called "Barna", 60 Kms from Jaisalmer city by Jeep and then 2 hour camel ride into the desert. On the way to "Barna Village", we also visited Bada Bagh and Kuldhara- The haunted village.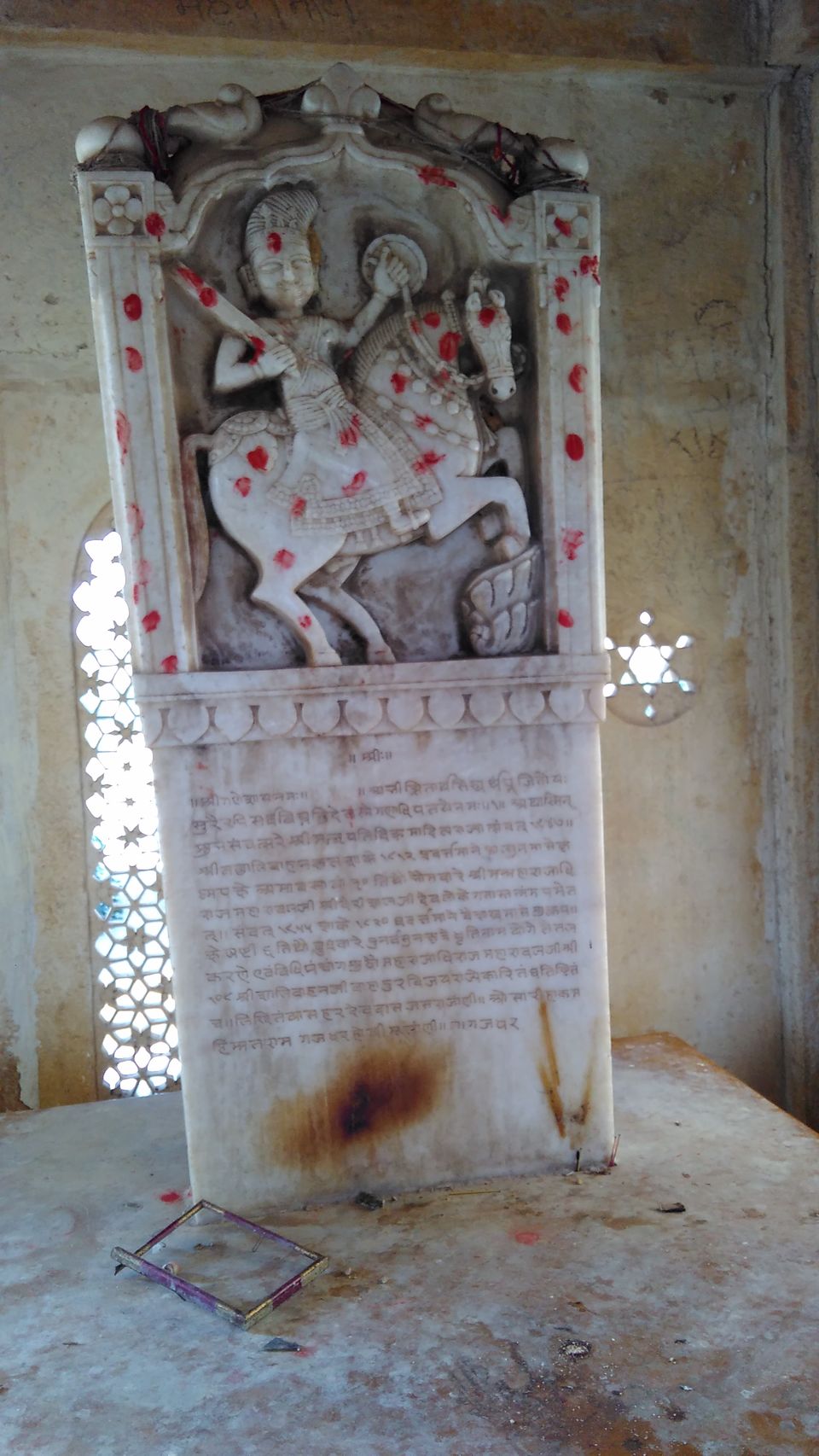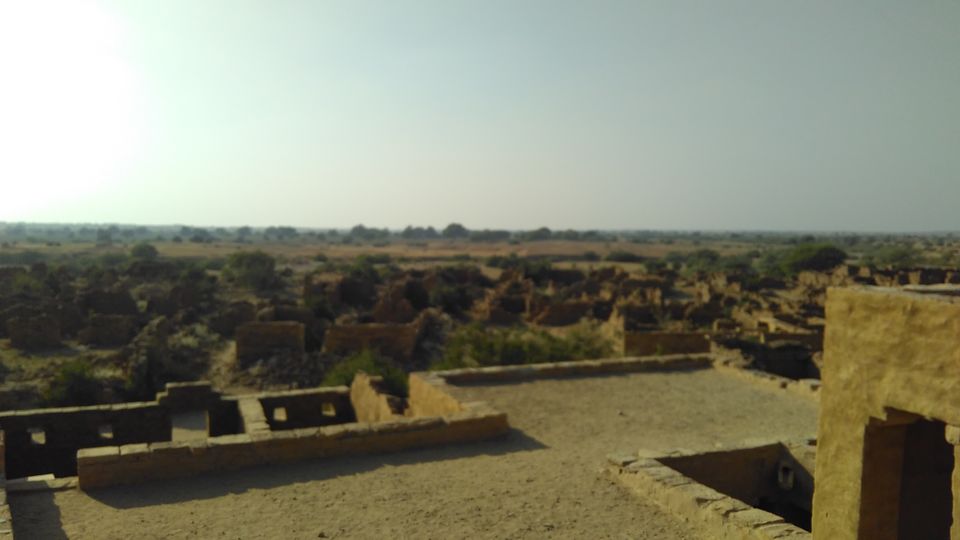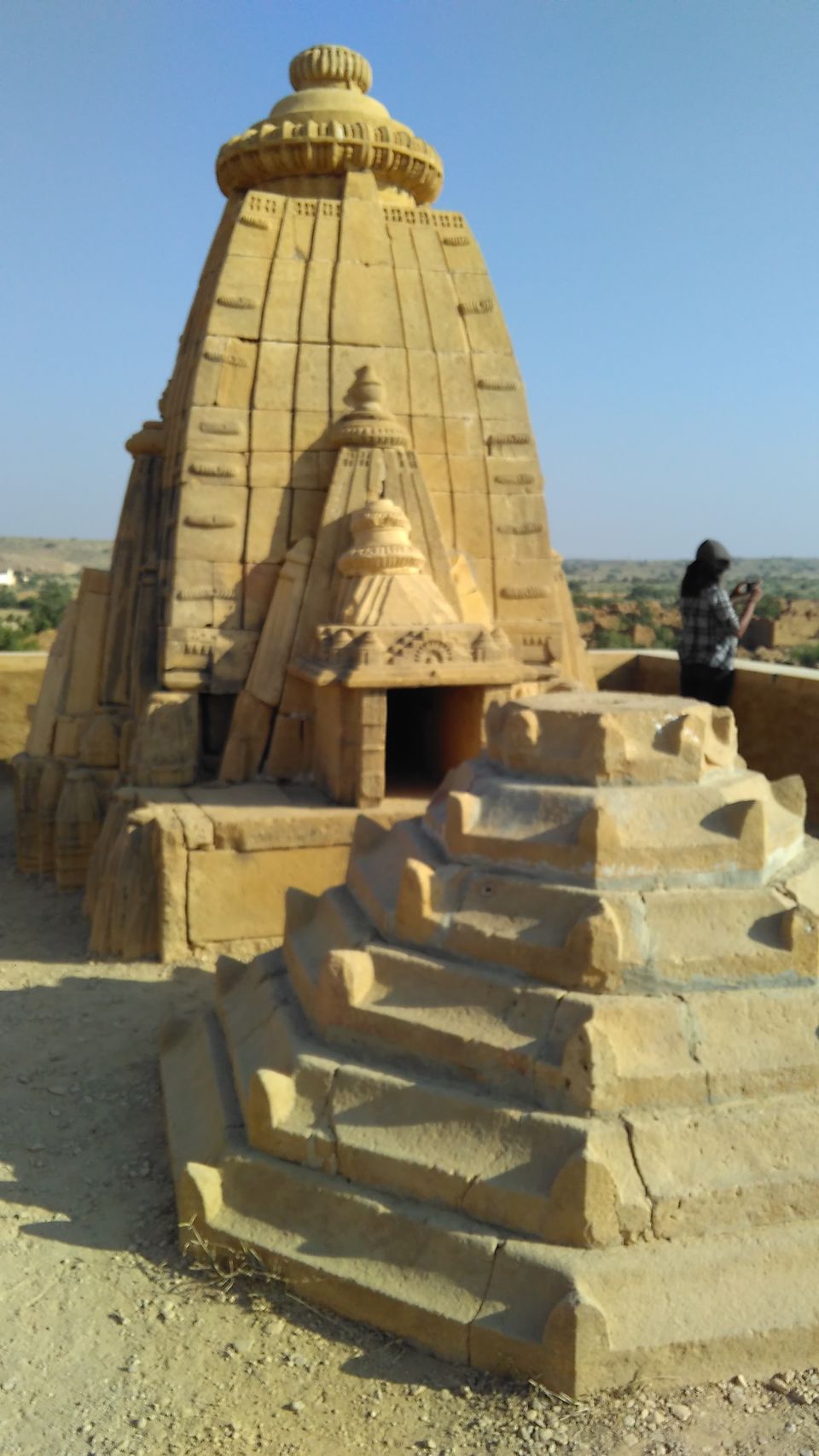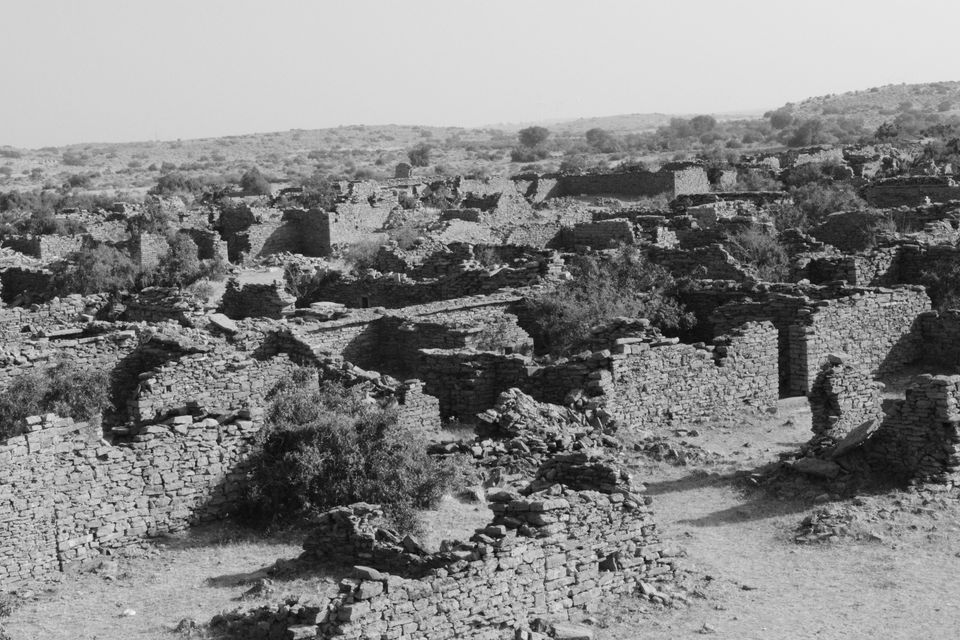 Camels were already waiting for us when we reached Barna Village.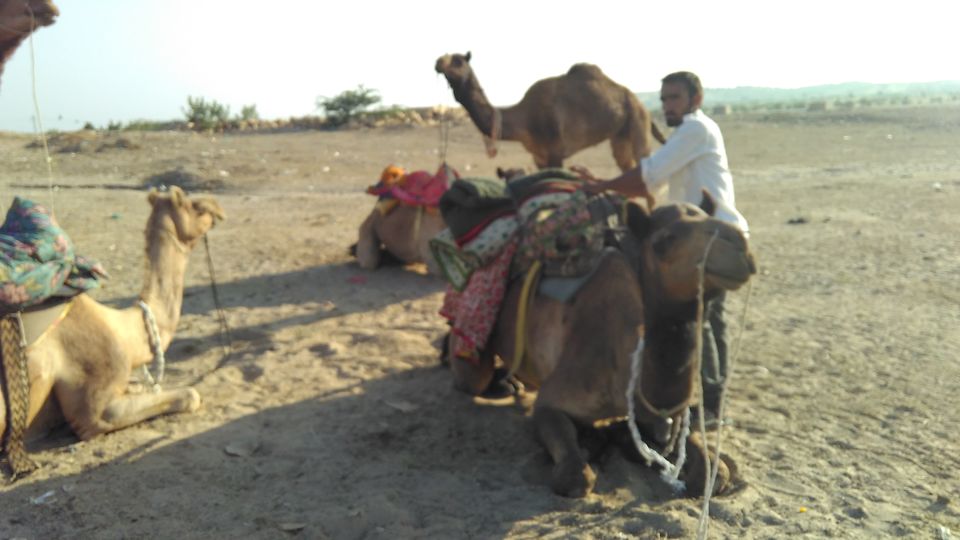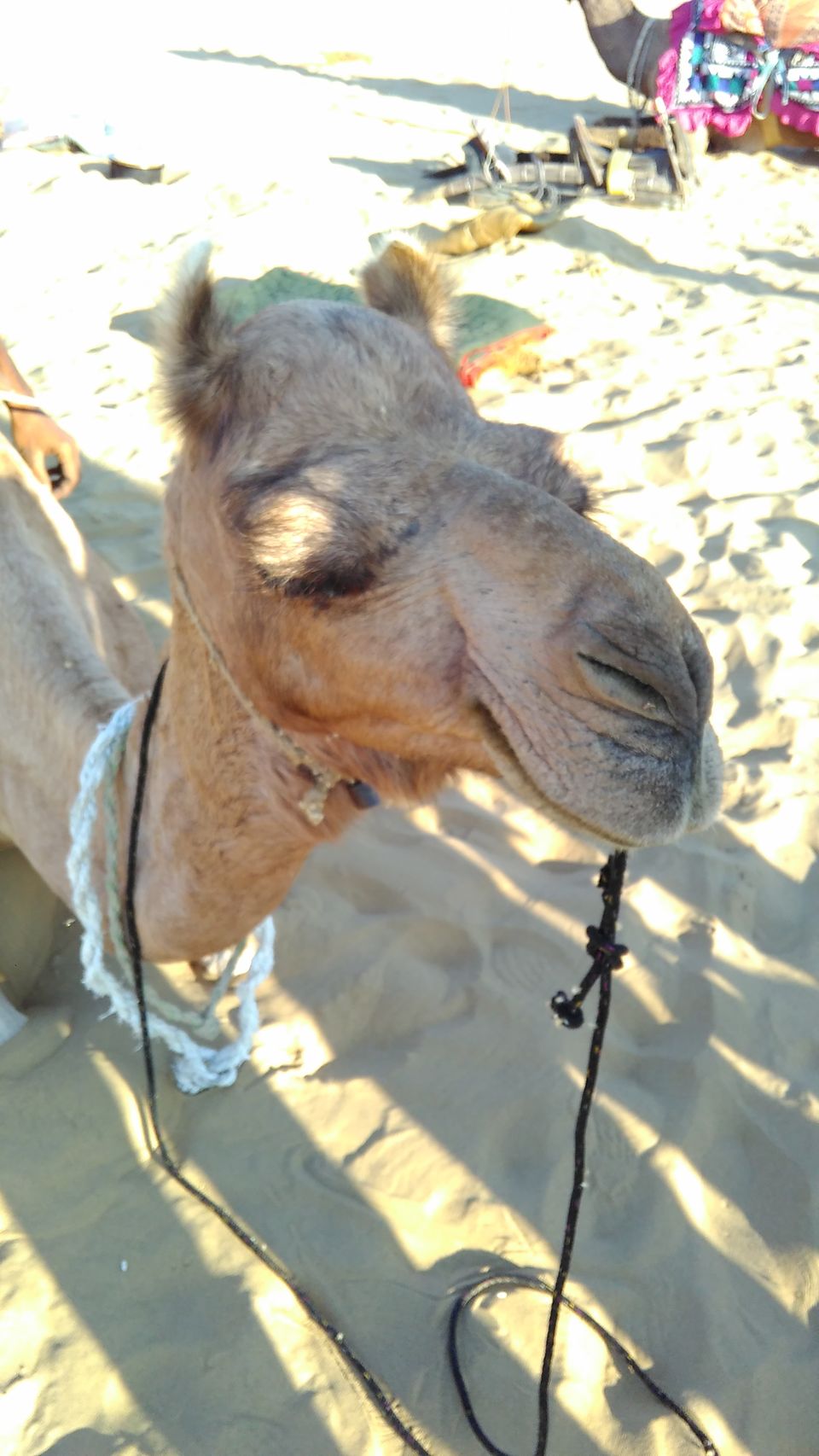 Now we started to go deep into the desert. I must admit, camel rides are quite bumpy and after one point it takes a toll on your back. But the view in the desert was worth the pain.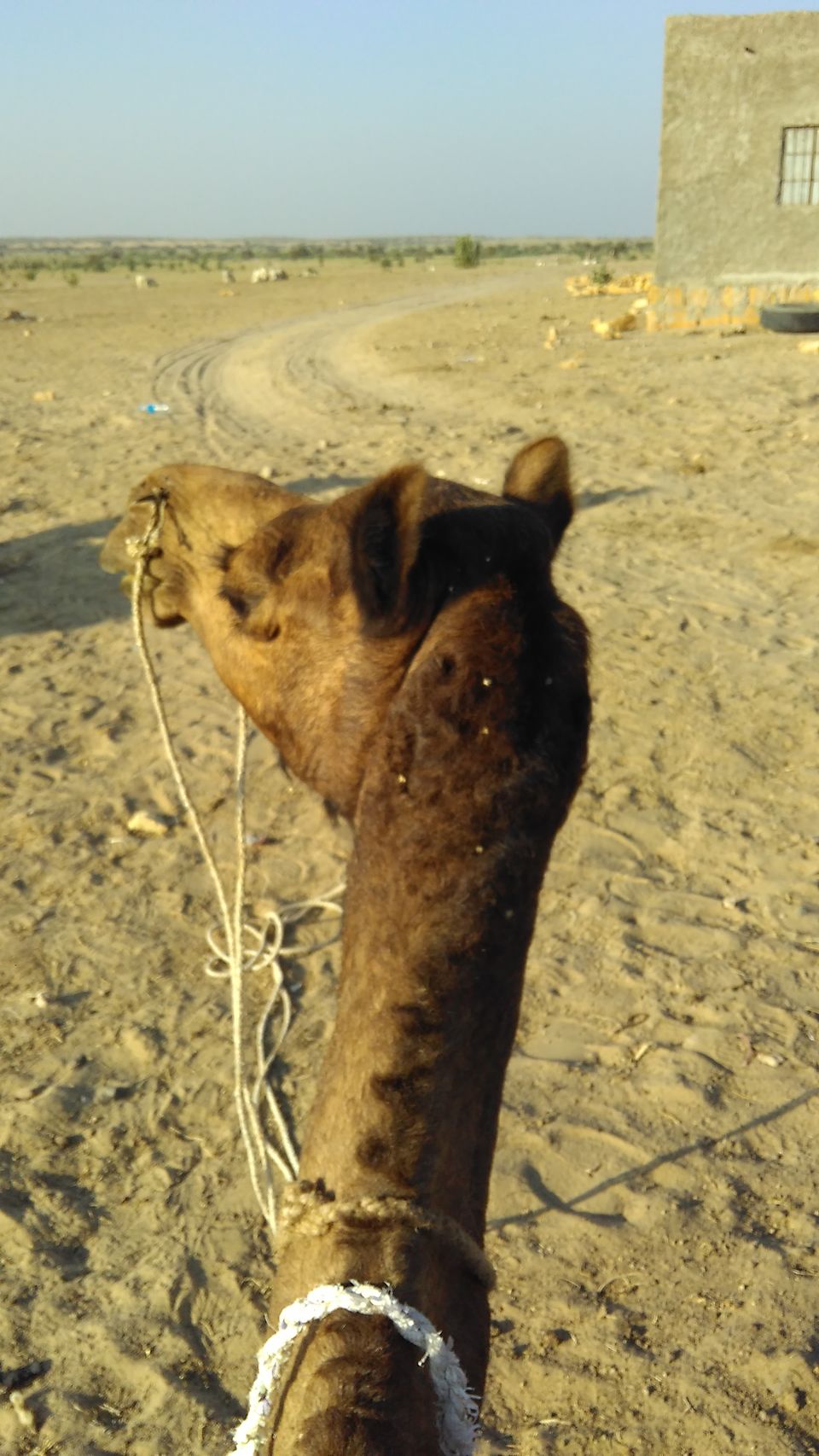 After around 2 hour ride on camels, we reached the place where we were supposed to sleep for the night. Kamal already reached there with our luggage in his 4*4 jeep.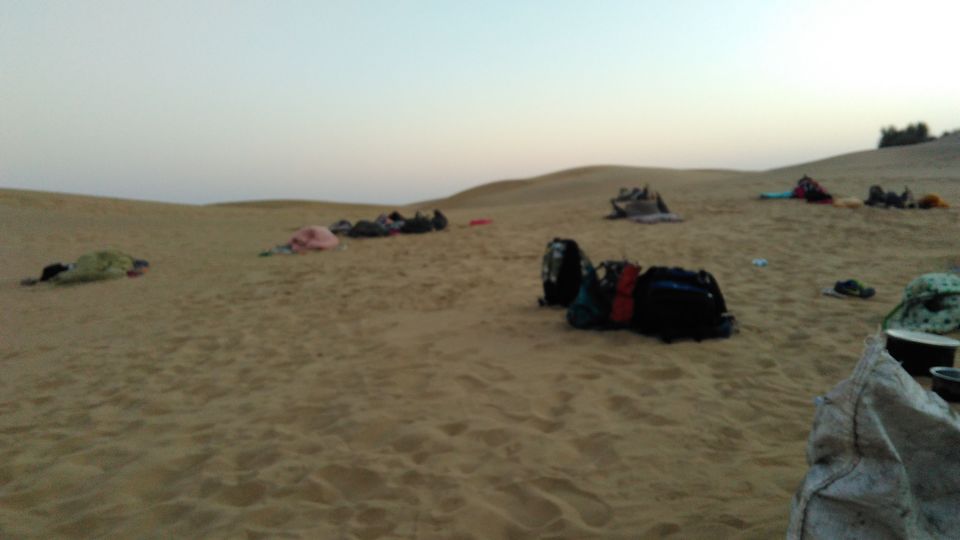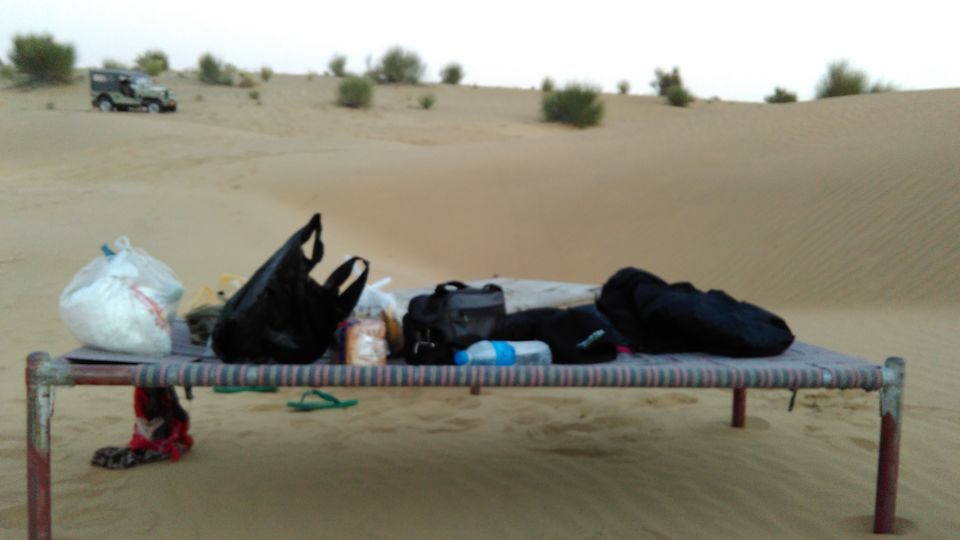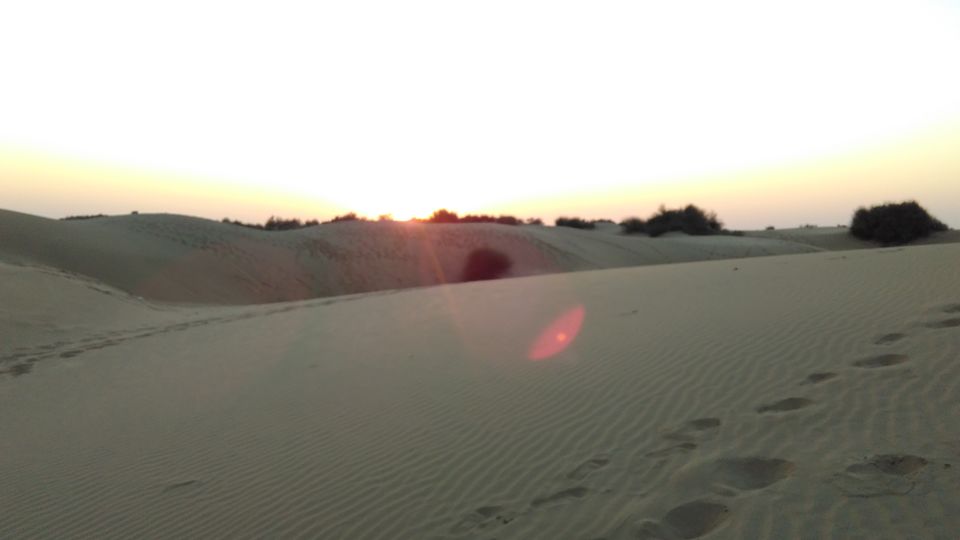 Our dinner along with a cultural program was organised in a near by resort called "Gadh Marwar Resort". We thoroughly enjoyed the program. These gypsies from the desert are extremely talented.
On returning back to our camping site, a bonfire was arranged for the wintery December night.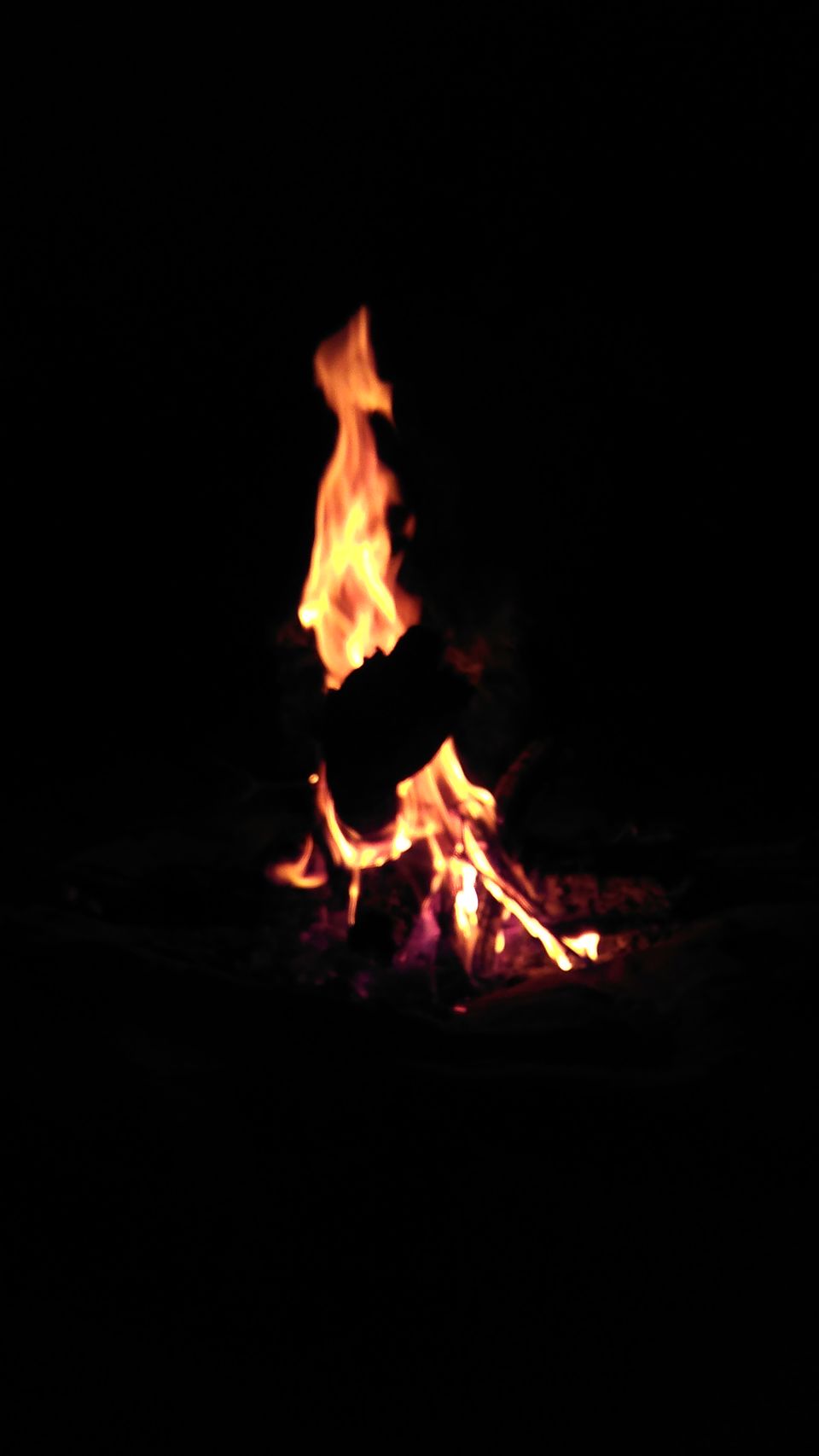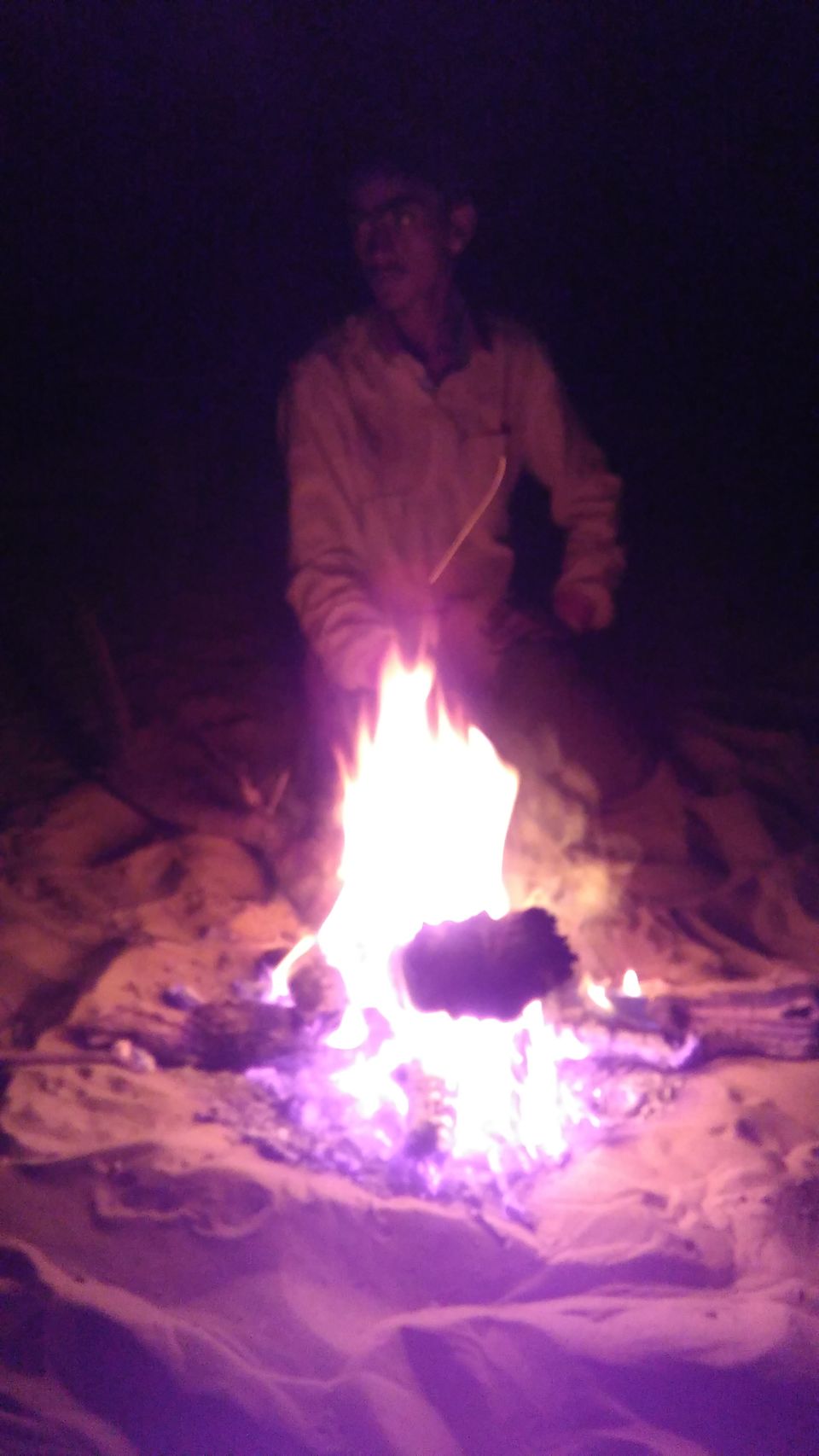 We sat on mattresses laid on the sand and covered ourselves with the quilt. It was a lifetime experience. Chilly night, Sand, Stars, Bonfire, Melancholic music, quilt --- life is beautiful. We sat there till 1:30 AM and then went to sleep. Winters are so cold in deserts that it sends chill down to your bones, but those quilts were quite warm and cozy. The decision to not sleep in tents was worth it.
Next morning every one targeted one bush each for completing their morning chores ;-)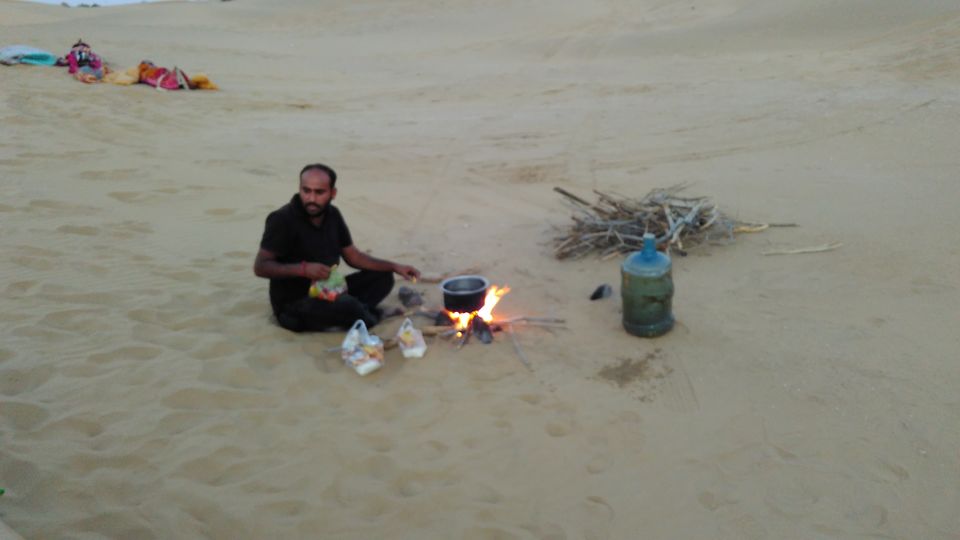 It was a day worth remembering for the lifetime.
Day 4 was spent in exploring the Jaisalmer fort. Its a huge fort and needs a full day to explore it completely.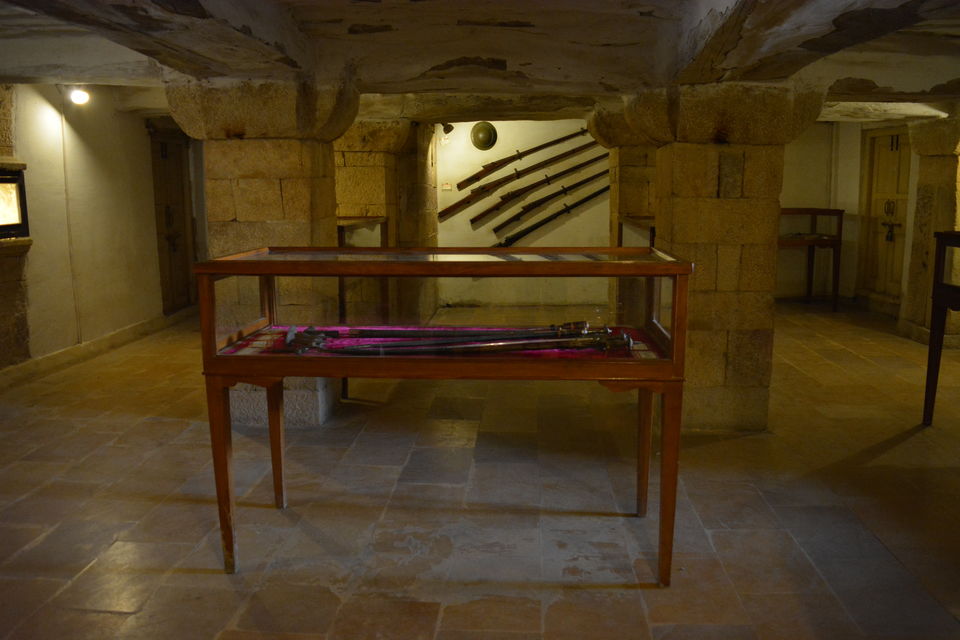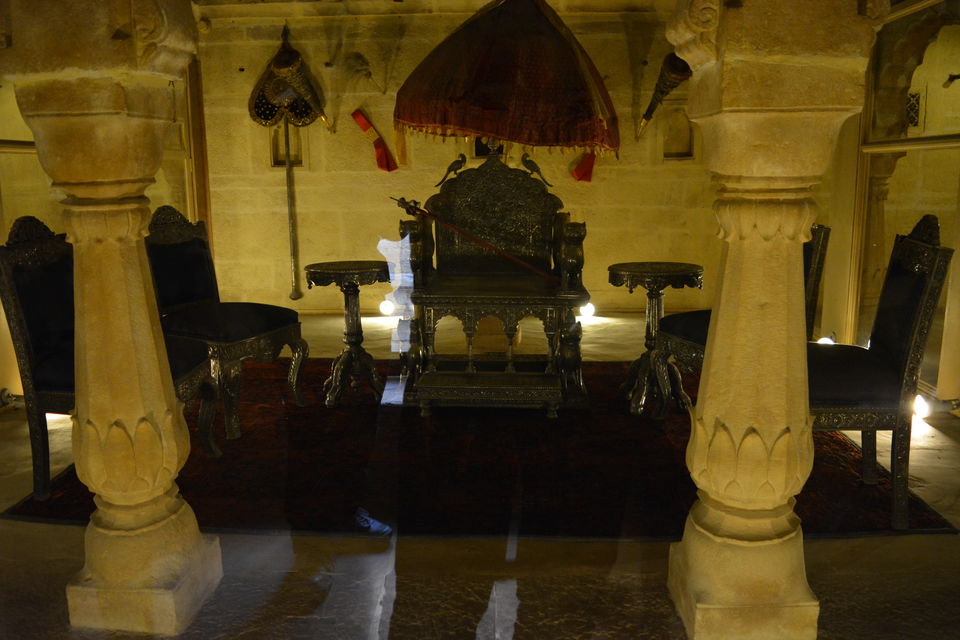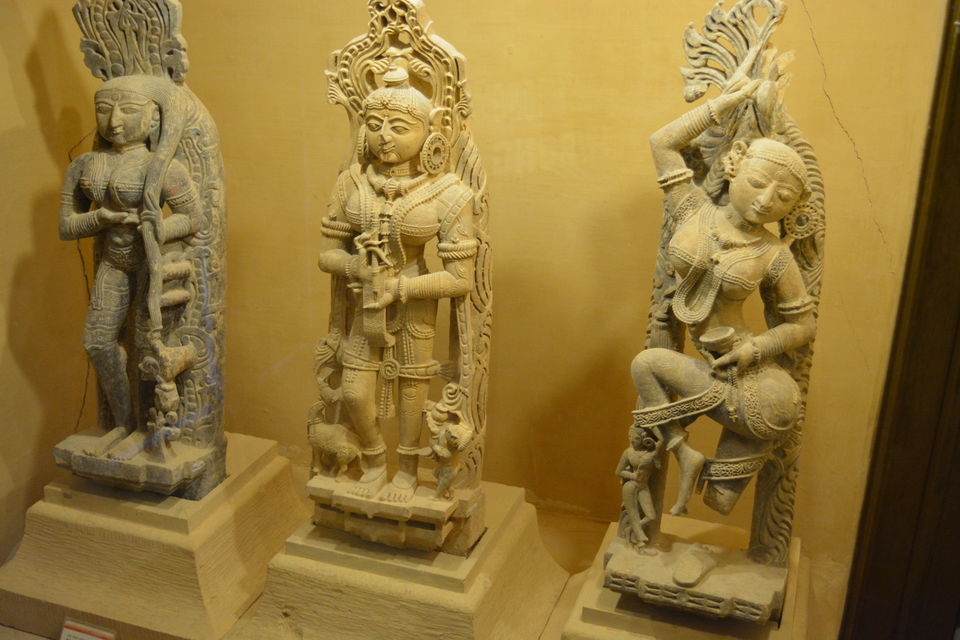 Day 5 concluded our trip .
Whenever we go to a new place and visit new people, we change. We start seeing the world from a totally different perspective, we see differently. A small part of the place is added to our identity. We start belonging to this new place and feel nostalgic when we think about the time we were there. When we come back to our homes, we are not what we were when we left.
Wherever you go, becomes A Part Of You somehow. ----- Anita Desai