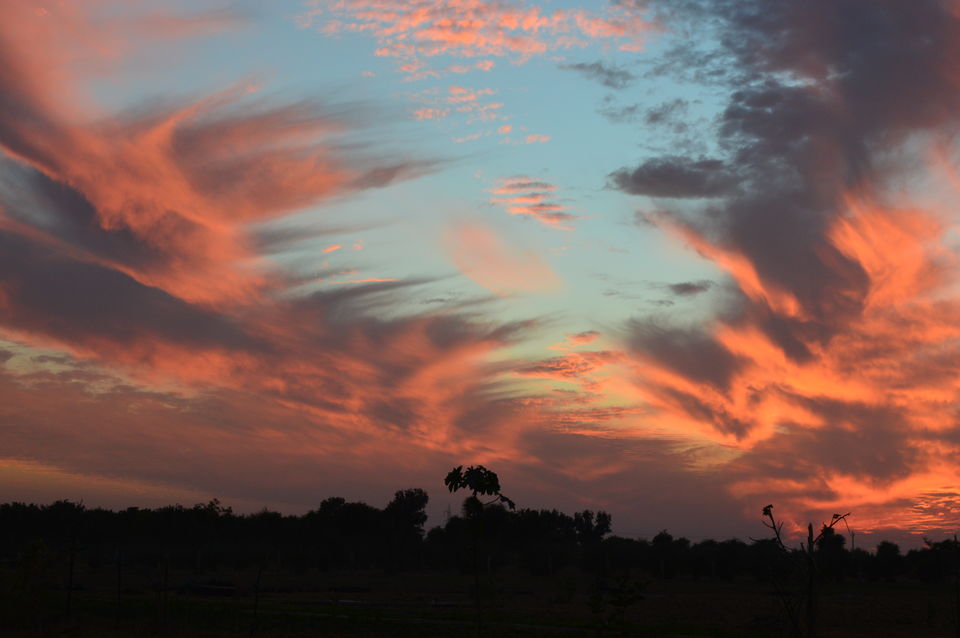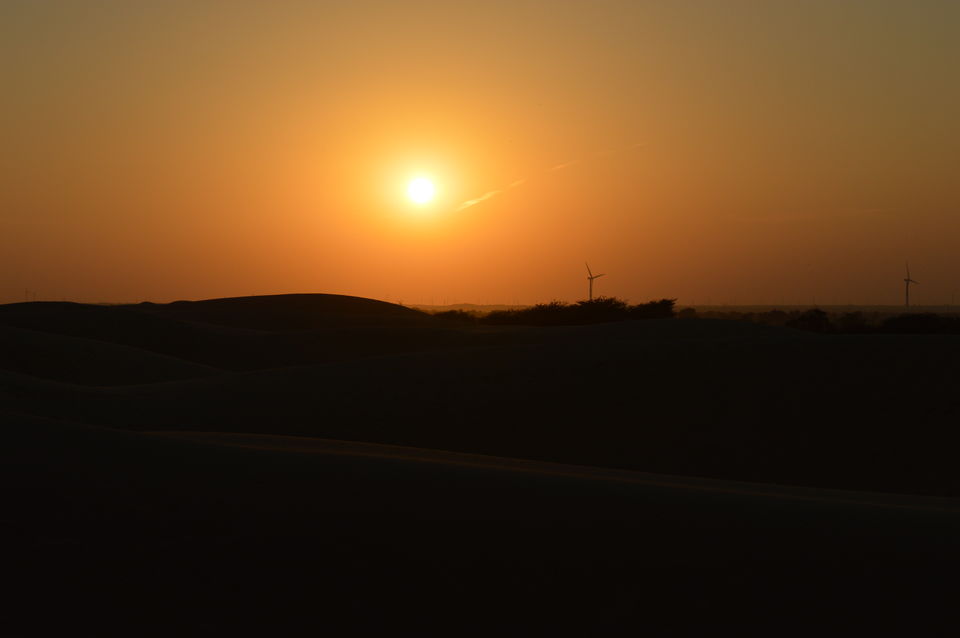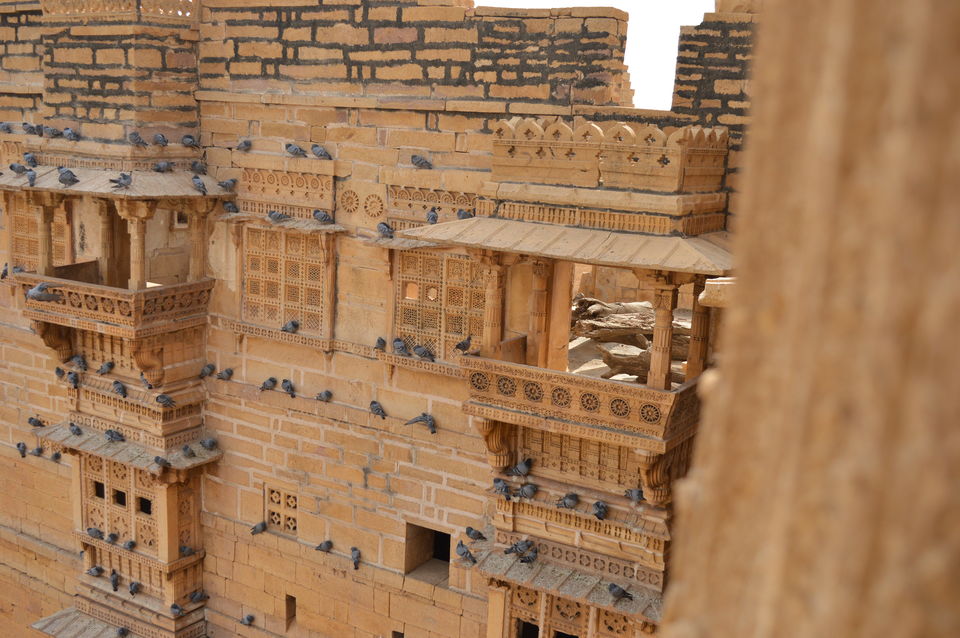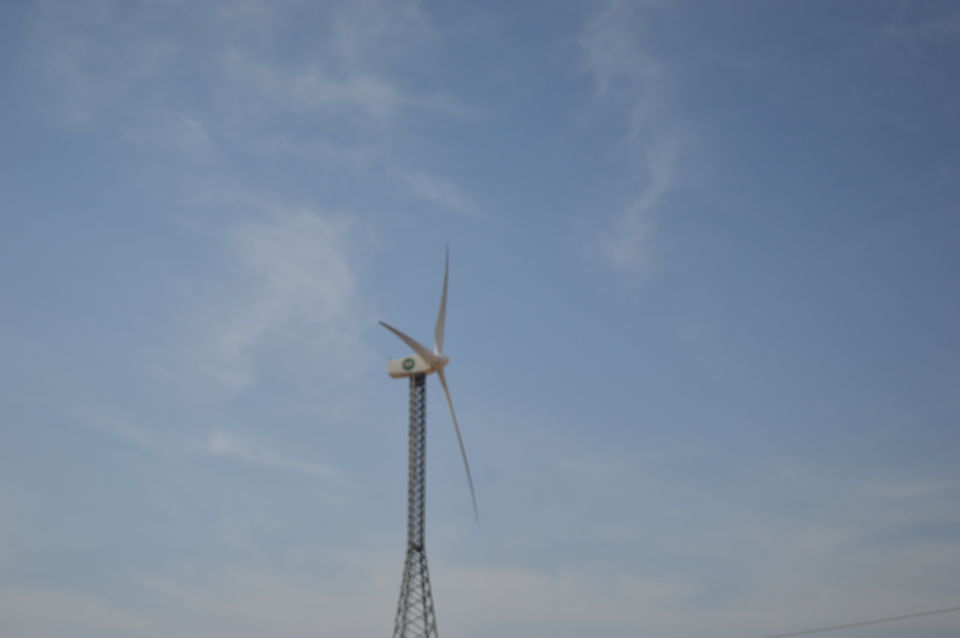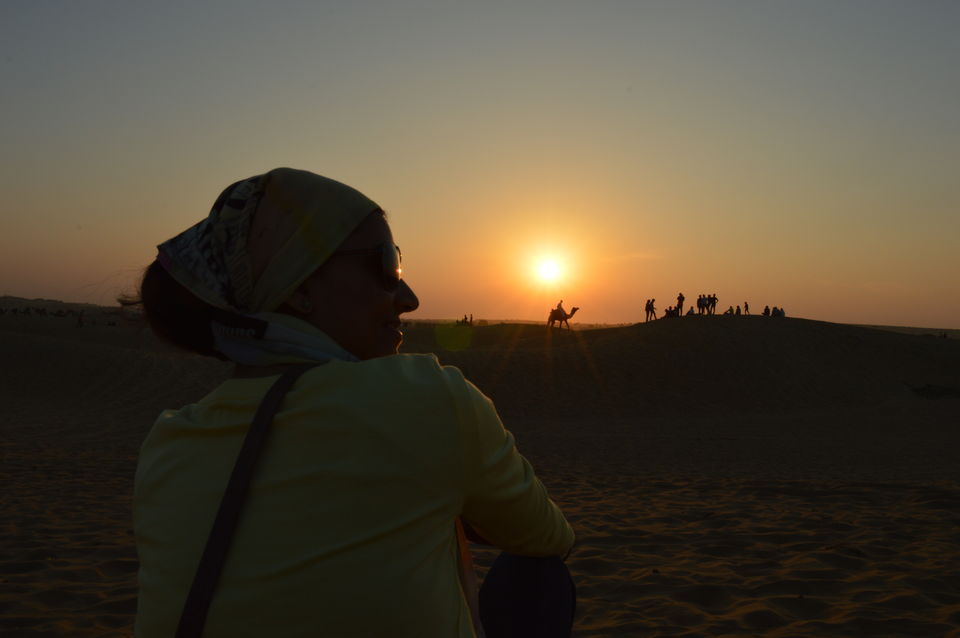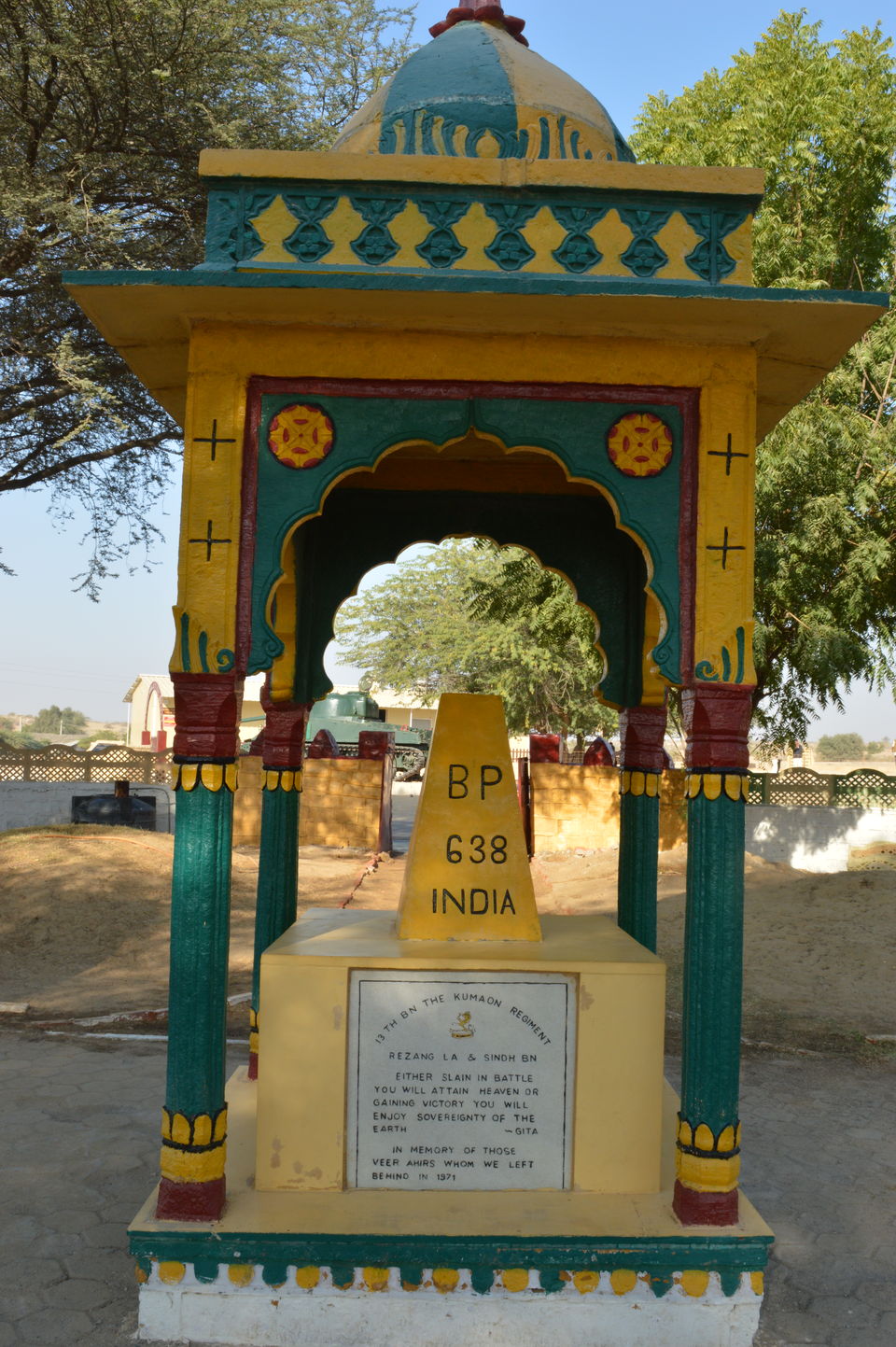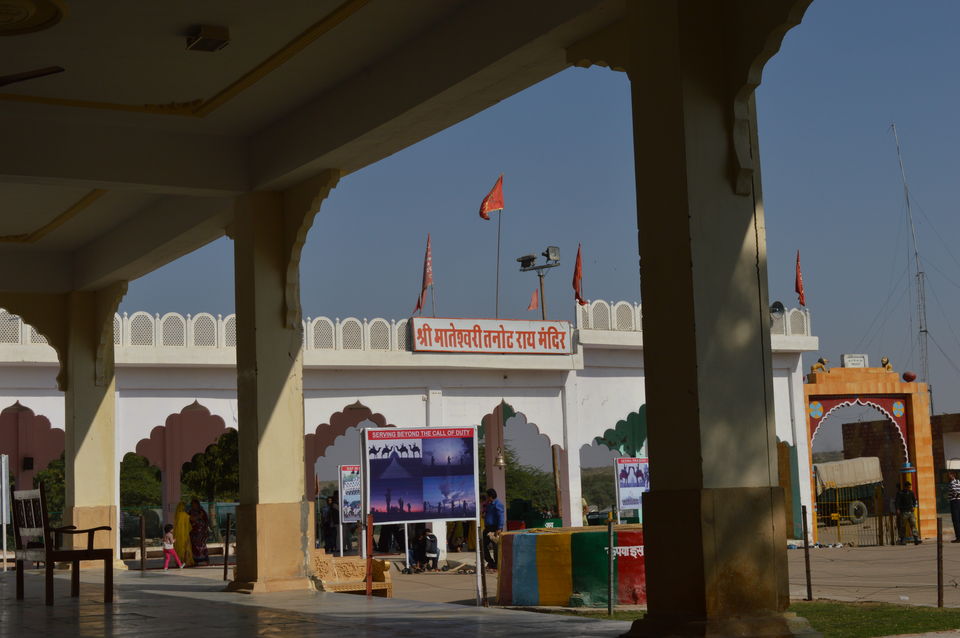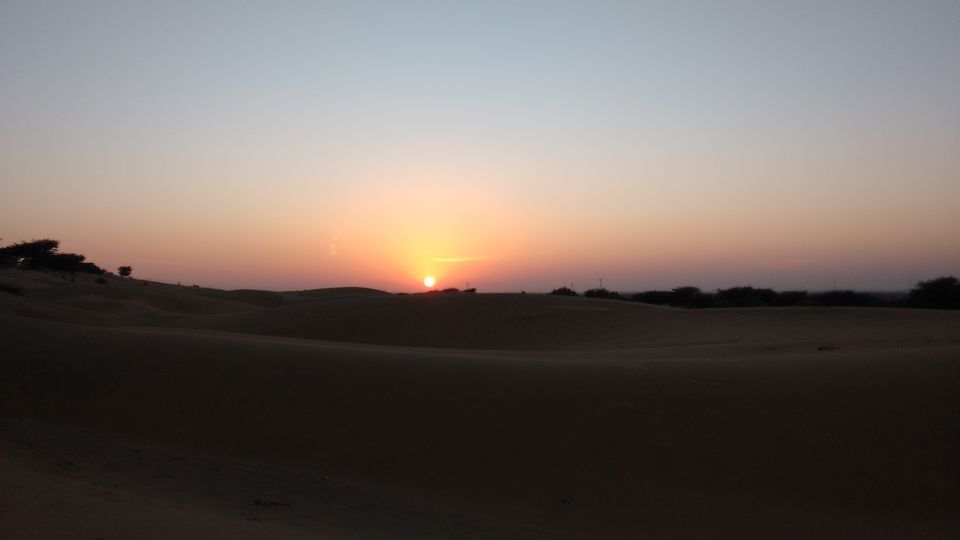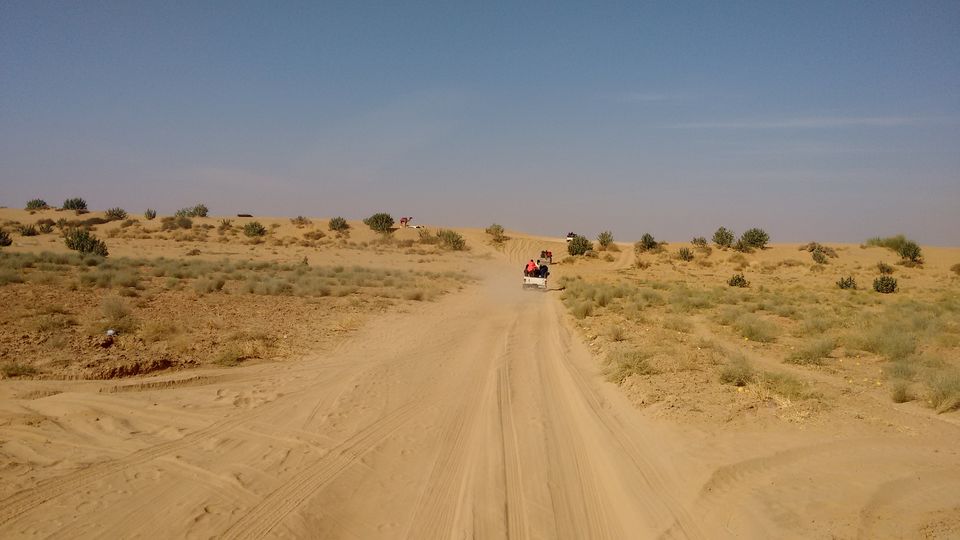 Jaisalmer, land of mysteries, had always been on my list and fortunately I got the chance to visit this place on New Year. Witnessing the desert basking out in an orange sunset was simply an unmatched experience. Weather was another bolt from the blue, colder after dusk and warmer after dawn, along with its gravitating beauty and glorious history.
There is a direct train from Delhi to Jaisalmer, but due to heavy rush on New Year we had to opt for Bus (Volvo till Jodhpur and then local bus till Jaisalmer). Journey was little tiring but all were worth visiting the place, Mirvana Nature Resort. Their warm greeting with Dhol and Tilak followed by our dance really helped us get rid of tiredness. At first glance, it gave us a hint of a village with all the farms and birds like peacock and ducks around but it was entirely different behind the curtains. The best part about this resort was its reclusiveness and peacefulness away from the hustle bustle of the main city. We had arrived there in the morning and spent our day resting and relaxing abetted by delicious but little expensive lunch. We witnessed our first sunset that evening, partially hidden under clouds yet amazingly b'ful, followed by buffet dinner amidst folk music and dance.
When you are surrounded by desert, how could you skip Jeep and camel safari? So that evening, we went for safari and I would quote that as one of the most b'ful evening I had ever witnessed in my entire life. That captivating view of setting sun behind the mountains of golden sand was spellbinding. After spending most enthralling evening in the desert, we returned to our resort.
As our stay was about to over in Mirvana we had to find another place to dwell further there. This time we decided to stay amidst desert, near Sam Sand Dunes, in Desert adventure camp and believe me staying there was whole nother experience. That was 31st night and we partied hard, we danced, we celebrated. What a euphoric start of 2016 it was!
Next morning we went for dune bashing and off-roading and that experience was as thrilling as a movie. Oh yes, I participated in camel racing too :), it was just awesome. Then we headed for parasailing and thanks to favourable wind that day, we got an adrenaline moment to cherish for lifetime. That night I hardly slept, because of the excitement to visit Longewala next morning.
Longewala! Just visiting this place gave a surge to my patriotic feelings and I can write a whole separate story about this place :). This Indian Army post was around 110 km from Jaisalmer city. Roads were beautifully maintained with boulevard of sand dunes and hundreds of huge windmills. Tanot Devi temple, 30 kms from Longewala, was another offbeat tourist destination administrated by BSF. As per saying, the win over Pakistan in 1965 war was blessing of Mata Tanot and so shrined and highly worshiped by BSF.
At last but not the least we visited city fort in Jaisalmer followed by lunch before we started our journey back to home.
Undoubtedly, Jaisalmer is a wonderful place in itself with combination of nature and history at one end and adventure and luxurious peace at another.
If you have not visited this city yet, add this into your bucket list. And yes, don't forget to try local food there, especially "Dal Bhati Churma". It is amazing!