Residing above 3,100 metres in the deep Himalayas, Shri Badrinath Ji (Badri-Vishal - also known as the town of Badrinath) is a magnificent sight to behold for every religious and spiritually minded seeker of Lord Vishnu. It is one of the most sacred places in Hinduism. As part of the Char Dham, which religiously and spiritually have united every follower of the broader pantheon of #Hinduism for thousands of years, I was glad to have finally made it for darshan. In December 2006, I have reached till Joshi Math beyond which the mobility was restricted for civilians due to the winter season. I always missed that opportunity of being so close yet so far from having the Darshan. Finally, with a group of family members in 2018, I got the opportunity to visit Badrinath. We started from Haridwar-Rishikesh and arrived to Badrinath via Joshimath.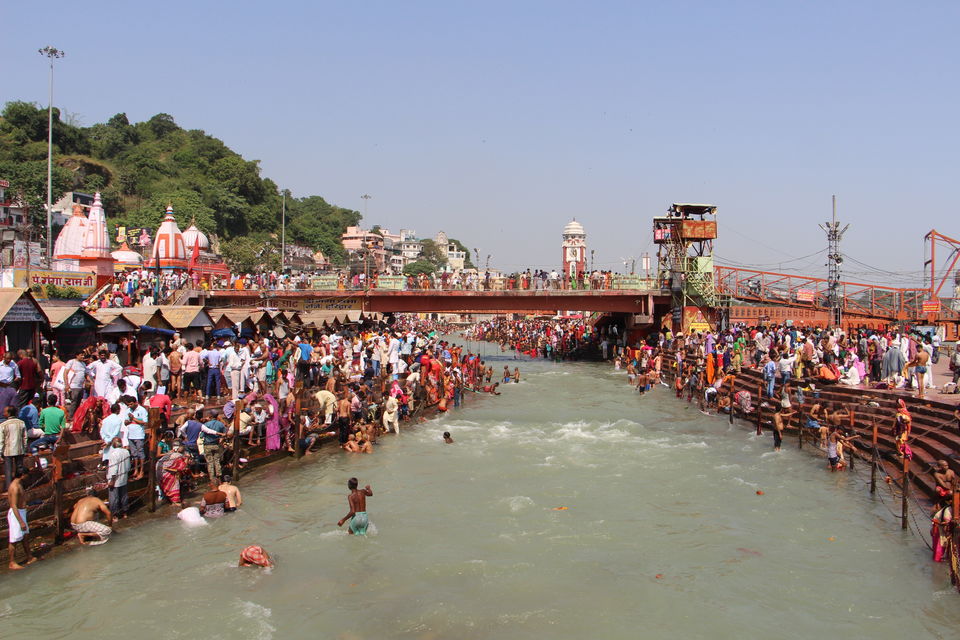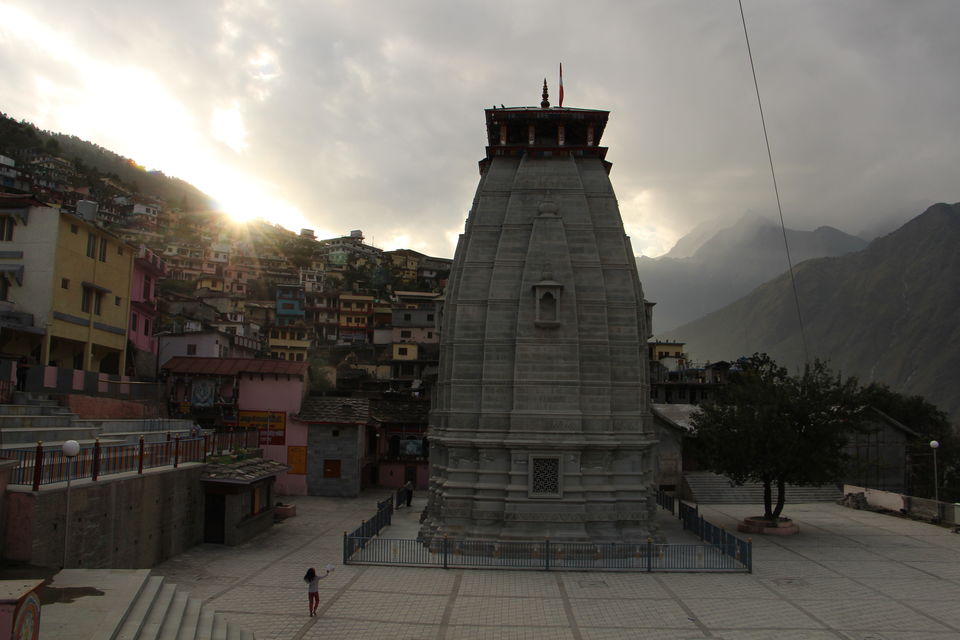 Shri Badinath Ji:
Temperature has already dipped close to Zero. We immediately couldn't find an accomodation as almost every hotel was packed and in the midst of that, we had a harrowing time with a hotelier (who was out of his senses with no respect for either the pilgrims or for the place). Somehow we managed to find a hotel and retired for the night.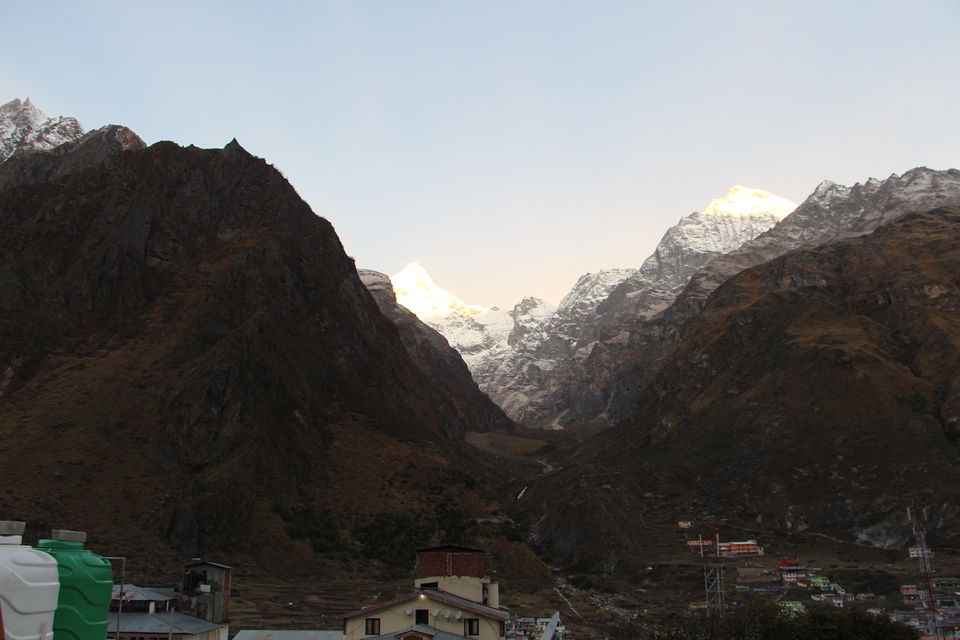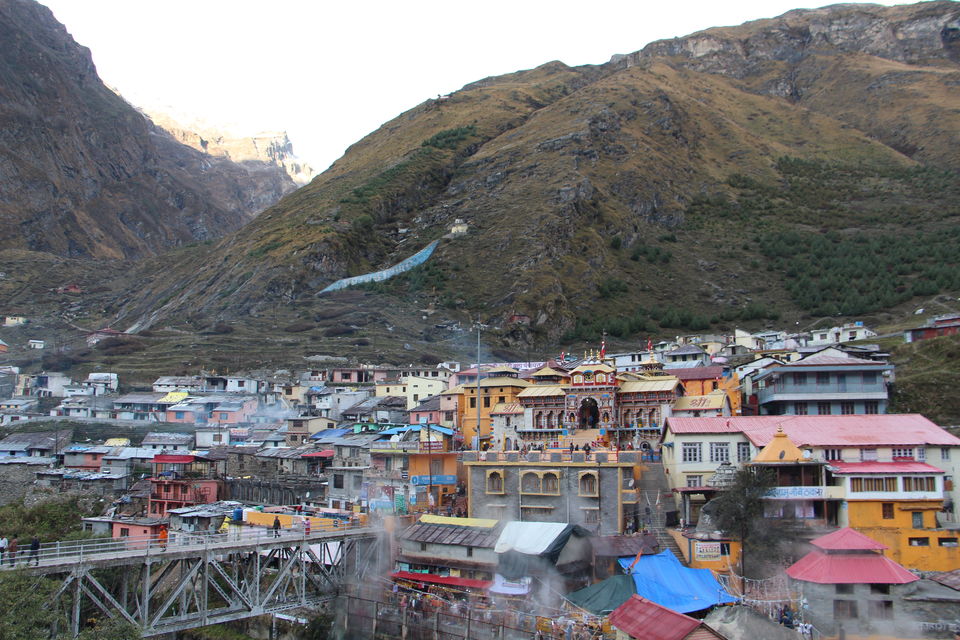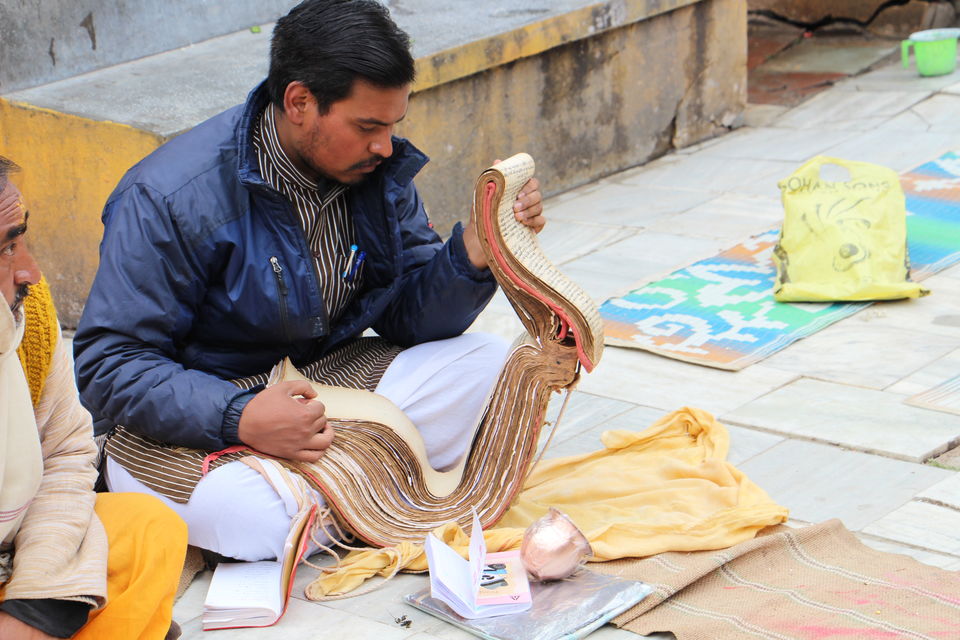 Next morning, we headed to the temple complex. The temple complex has a hot water geyser where all the pilgrims take bath. I dipped myself in the kund and enjoyed it immensely - an experience that I will cherish. Senior family members conducted the pind-daan. In the meantime, I interacted with few senior pandas/priests who preside over the pind-daan ritual and it was wondrous to know that they maintain complete genealogy of the families going back to hundreds of years.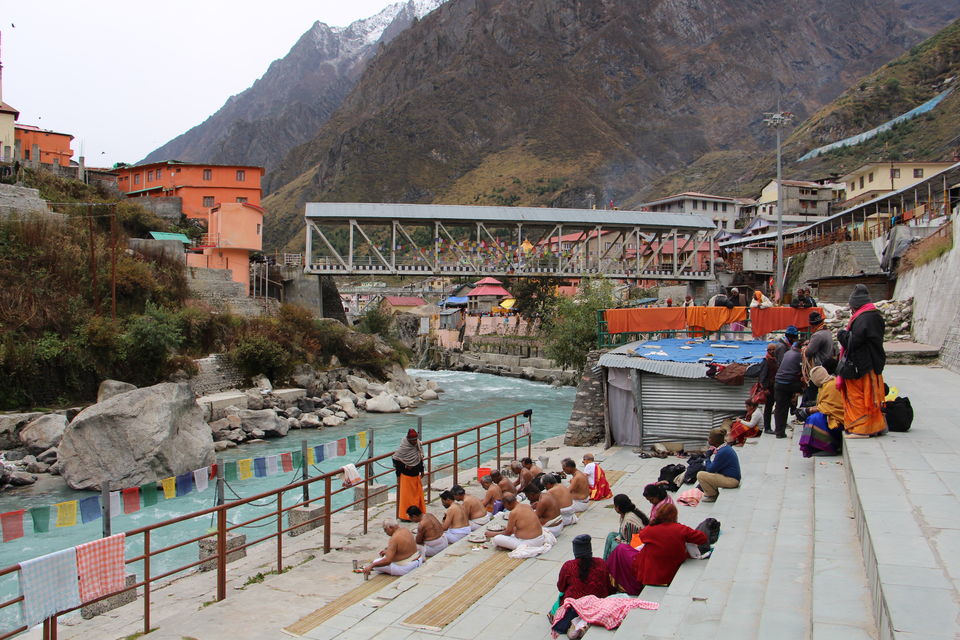 Mana Village:
Mana village is located a few kilometres beyond Badrinath Ji. It is connected with motorable roads and has many places connected with Mahabharata Era. Pilgrims and tourists throng this village as there are many spots associated with Pandavas who walked past en route to heaven. More on Mana in a separate post.
On our way back, we took the Ropeway from Joshimath for Auli. Auli cable car covers a distance of 4 kms in about 20-minutes with a magnificent and majestic Himalayan views and of Joshimath (originally Jyotirmath) town below - the seat of the northern (Uttaramnaya) Sankaracharya.
Joshimath is one of the four 'Maths' organised by Adiguru, the other three are based at Dwarka (Gujarat), Puri (Odisha), and Rameshwaram (TamilNadu). Adiguru Shankaracharya got enlightenment here in a cave, and in this cave, he wrote his famous Shankar Bhasya. Atop the cave is the Kalpvriksha, a Mulberry tree that is said to be 2500 years old under which Adi Guru is believed to have attained enlightenment. This town is located at the height of 6150 ft above sea level and houses three separate temples for Lord Narasimha and Lord Vasudev (different forms of Lord Vishnu). This is one of the 108 Divya Desams (sung by Sri Vaishnavite Saints).
Auli is a winter-sport centre of India with full facility for skiing during the snow season. My trip ended with an apple pie and a cappuccino at the Devraj's German Bakery in Rishikesh.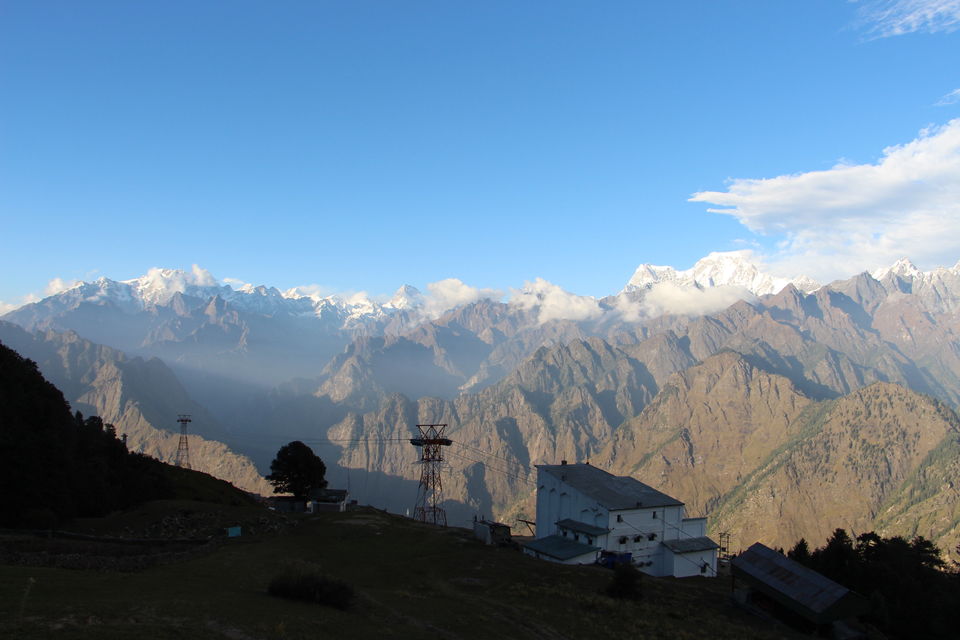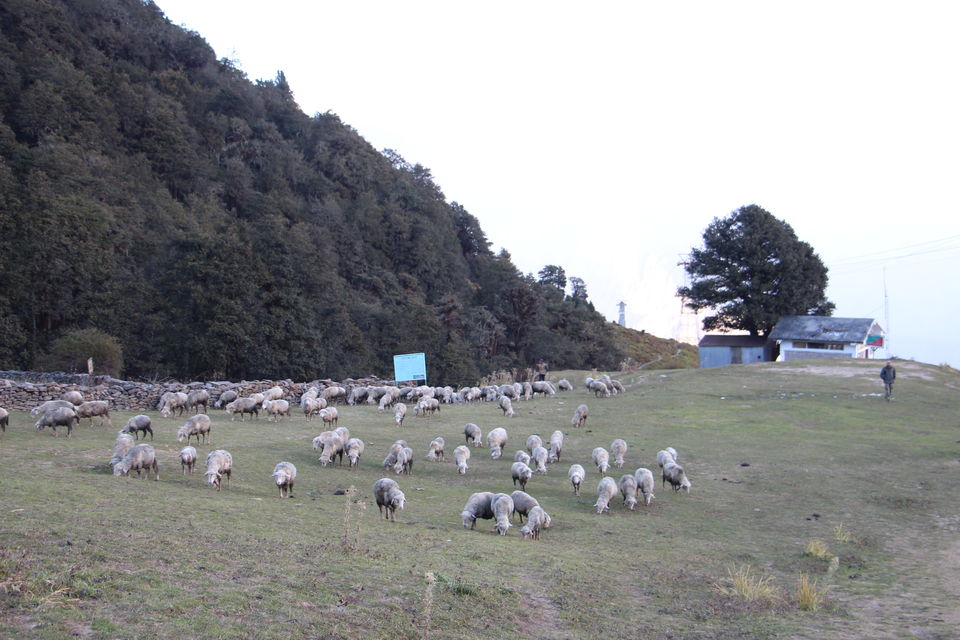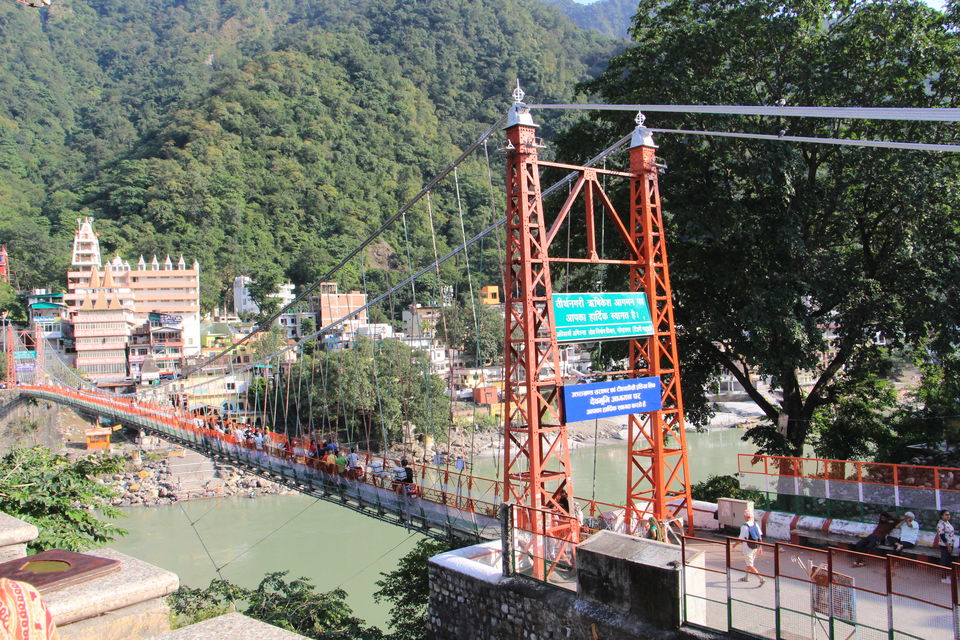 As the development is making inroads into the far corners of India, it is becoming imperative that commercialisation and consumerism can bring better facilities, quick access to services and products, but at the same time, it brings its adverse effects as well. Nowadays, it is easy to reach Badrinath. Roads are motorable. Active construction work is in progress for widening of the Rishikesh-Badrinath route. Badrinath is undergoing drastic changes and its landscape is mushrooming with irregular - unplanned construction. The place which earlier used to have few Dharamsala now is flooded with hotels and guest houses, so much so that the clear view to Badrinath temple is no more available until the pilgrim reaches close to the temple. This is a result of inefficient urban planning, nepotism, and high-handedness of the locals whose key purpose is financial gain without taking into account the spiritual, religious, and environmental impact. Growing infrastructural developments have increased the footfalls of tourists in these upper ridges of the Himalayas, which expanded the livelihood scope for the locals. But at the same time, these are fragile lands. With ever increasing desire to be economically well-off, once sustainable villages are joining the march of consumerism alongside the flag-bearers of tourism industry, which is increasing the pressure on the fragile ecosystem.