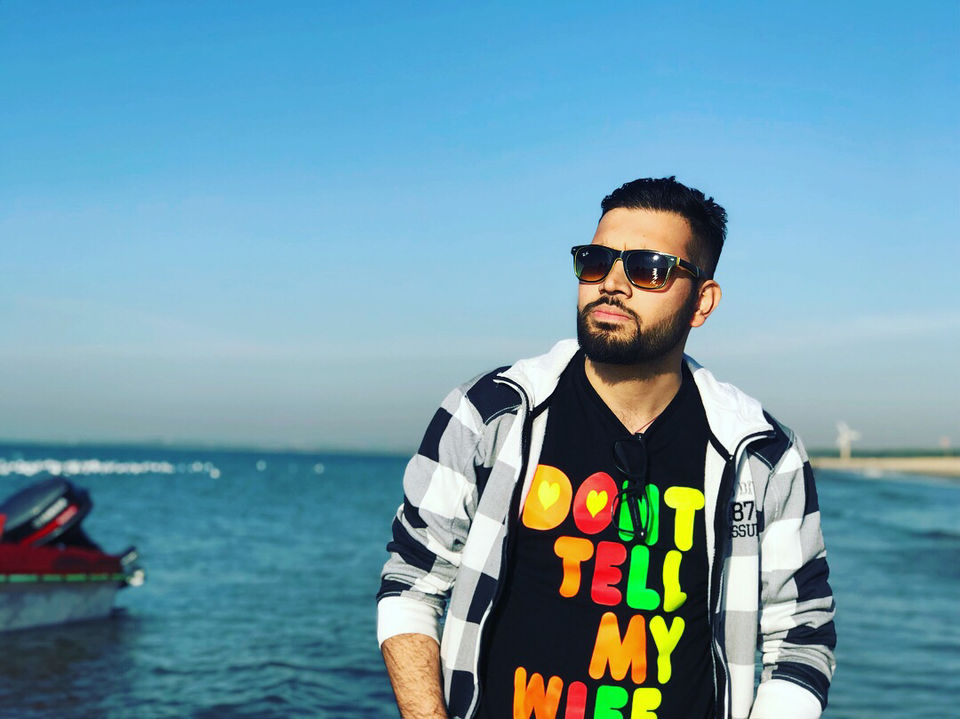 Gujarat is a state which offers so many tourist places to its visitors . I found the city of Bhuj so relaxing and tourist friendly . Everyone has a warm heart .
We planned to visit this beach once we had started the planning of this vacation . All my friends including me were excited to travel to the state of Gujarat.
One place which i got to know was Mandvi Beach . It was winter time as we had visited this beach in December last year .
There was no car facility to the beach and the local bus also drops a km away from the beach . We had to take auto or tuktuk to this place. The weather was extremely hot .
We had our clothes which we needed after we get back from the beach as who would not enter the water when u r at a beach .
The water was chilling . It was a relaxing and by far the best feeling for a traveller like me.
The auto took 10 rs from the bus stop to beach .
The bus took 100 rs from city to the beach .
We spent around 2-3 hours at the beach clicking photos and making some really cool timelapses. We were 5 friends in total . There is a little bit of accomodation problem near the beach so we had to return back to city . Otherwise we had planned for a stopover at the beach for the night . I had a wish to take an early morning timelapse of the rising sun.
Wish to come really soon again at this beautiful beach . All the North Indians can travel to this beach if they really wish to have a glimpse of beaches that are in Goa .. All in all the best part was the coconut water and having a camel ride . The ride cost is 20 rs per person and they even charge for clicking a picture wid camels.
The atmosphere was so cool and chilling . I really recommend travelers and visitors to make sure u visit this beach when u rin Gujarat .