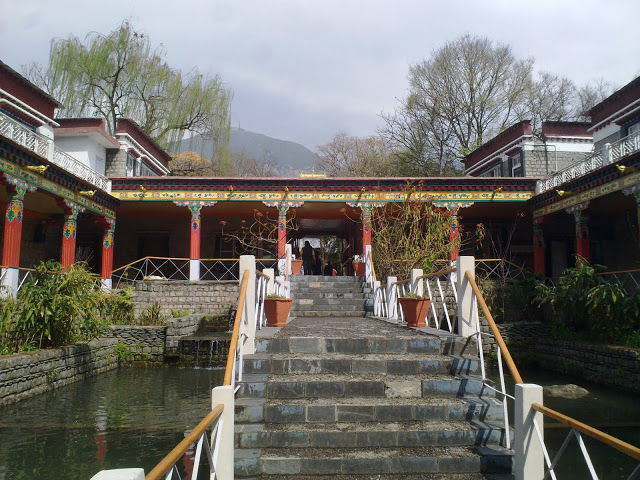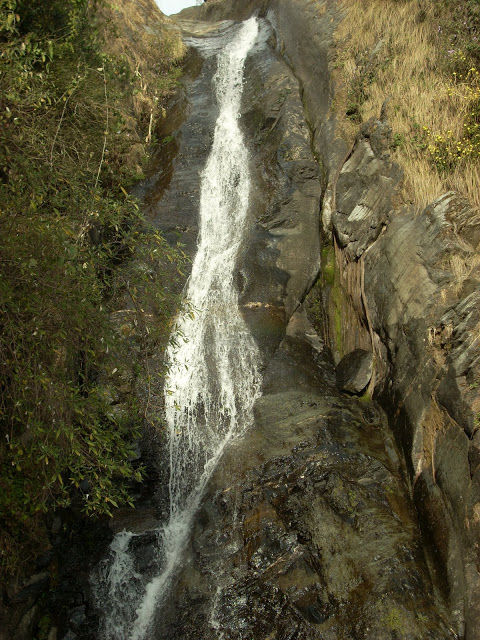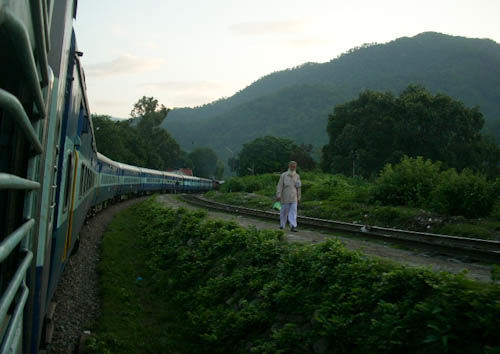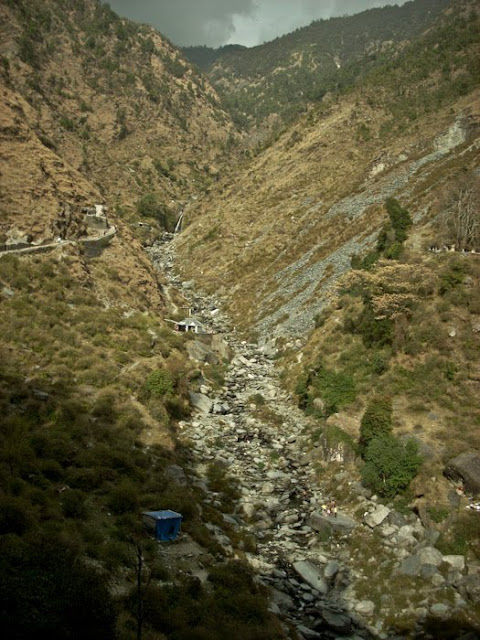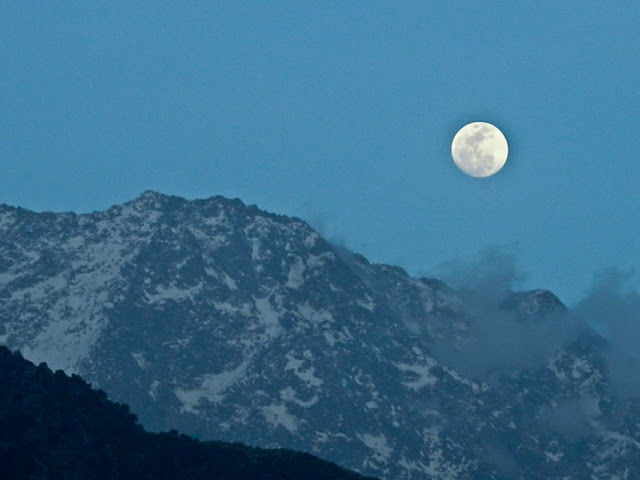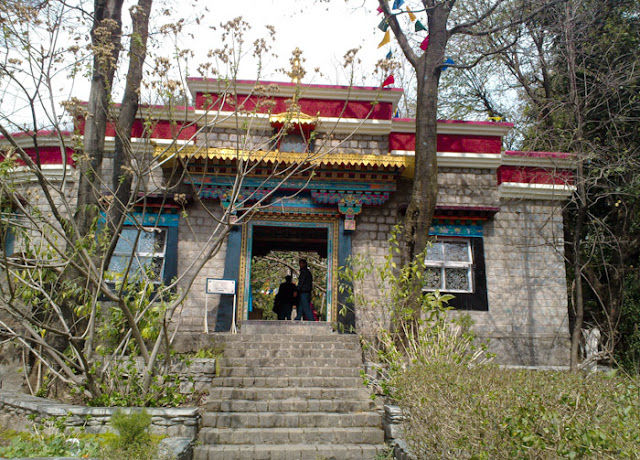 Exactly after six months from my last visit to Mukteshwar (Uttarakhand),  I was all set to explore a new destination all over again…….Mcleordganj which is known as " Little Lhasa" …
To travel miles after miles to explore a new place just excite me all the time……… Traveling for me it not only to visit tourist spots of the particular place … Traveling for me is an opportunity to know the culture, its tradition and people's lifestyle of the place and most importantly it gives me space to know the place more closely. 
I was waiting to board the train at Old Delhi Station ….. Exactly 10.25 PM, the Dhauladhar express just arrived in the platform. For few seconds I just became nostalgic about my last trip to the hills ….. As time passed, I also moved with new excitements and expectation to explore a new place once again …… As the train took its turns on the track, I could feel that I was moving more close to my destination with the passing time……….and the cold breeze just touched my face through the window…… I could not even resist to feel the beautiful morning where sun was about to spread away its sunshine on the paradise on earth……and the train finally stopped …..It was 8.30 A.M …I was in Pathankot Station…..
I think it is quite obvious to make a constant comparison when your last visit was also to hill station and you had an amazing experience. And guess what? I was also doing exactly the same…. but one thing I realized during my two visits in the hills soon after my arrival in the stations that Kathgodam Station was much cleaner and well organized than the Pathankot Station …..Anyway I stepped forward soon to get a cab to reach my destination ………Mcleordganj
From Pathankot to Mcleordganj is a 3-4 hours journey by cab…..so I was all set to explore Mcleordganj  - a place which is known for its Monasteries , Tibetan culture , good food and also for its unspoiled nature it offers without even your own choice……Mcleordganj is also known for its holiness Dalai Lama's residence ..It's often called "Little Lhasa". One can silently peep into the life of a monk and get a good sense of Buddhism. As I was climbing up in the hills I observed that in compare to Uttarakhand, though Himachal Pradesh offers a panoramic view of Himalaya but I think I missed the freshness and spectacular view of hills of Uttarakhand……I think I am biased…..What you say ???????
But soon I was offered the great Dhauladhar mountain range ……and I can't wait to tell you that I simply felt I was in the midst of a beautifully designed paradise ….I started capturing the amazing view into my camera......
It was almost 11 AM I was in Dharamshala…..a few kilometer to Mcleordganj….I was tired and exhausted at that point…..but I must inform you that the road from Dharamshala to Mcleordganj is frightening …. One narrow lane where one vehicle is allowed at one time….In spite of the spectacular view of the Himalayas, I just hold my breathe after experiencing the narrow stiff lane …..It was quite an experience I had ….but I must appreciate the driver…..
And finally I entered Mcleordganj ……In the narrow crowded lane where I could see a lots of tourists specially a lot foreigners on the road, I could see the Little Lhasa with its rich Tibetan culture, the lifestyle and people with their traditional attire. But the monks with its holiness around just added a new meaning to this "Little Lhasa".
First thing I did after I stepped out my cab was to inch forward to my pre booked hotel and after a  long shower I quickly rushed to have my lunch in one of the hotel near by. After a long journey and my lunch, I felt refreshed…and soon I lost in the hills……
As it was decided, my dear friend who designed my whole trip joined me to explore the place more closely ……soon we stepped forward to famous Bhagsunath Water Fall which was behind the Bhagsunath Temple. It was 20 minutes walk from my hotel…..walking along with the hills close to you can feel the freshness in the air……
Though the road was well constructed, but not the whole roads leads to the fall was well defined …..After some point,  there was narrow path …and one have to be careful while walking to the falls…..but I liked the whole experience of walking towards the Bhagsu falls… soon I was right there in the water which was cold like anything…..after some photo clicks …I sipped a cup of tea and biscuits which were readily available in the tiny shops up on the rock….or you can say....On The Edge…….
Well my next destination was " Naddi" …the Sunset point….the breathe taking view of Himalayas with three most beautiful peaks….. Moon Peak, Matrohorn Peak and Dromedary Peak just mesmerized me like anything. The panoramic view of the three peaks with the glacier along with it just makes you realize that heaven is right here on the earth. I felt my journey was worth coming here after experiencing the mesmerizing view of Himalayas. As the sun was slowly leaving it last rays in the valley , a new edition of beauty had just added with The Moon on the sky specially right on the top of the three peaks …….it holds you to stay back to stare at hour after hour …….
Day 2
When you are surrounded by the snow capped mountains, when you could only see snow beyond horizon, and when the cold breeze just kiss on your face with the freshness and fragrance along with it, these are the moments of luxury, and I experienced those moments in my most adventurous journey to Triund at the height of 2842 Metres above sea level. It was absolutely a divine experience……………  
Well after experiencing those moments at this trekkers paradise, soon I started capturing my observation into my camera……In between I also had tea in one of the tiny shops …..
Since I have to come back also and again have travel another 9 km from Triund to reach my hotel….....so we decided to have our lunch there only ……………….It was  so amazing to see those tiny shopkeepers to have everything of your choice at least the basic stuff…… Tea, coffee, Maggi, biscuits  etc and interestingly  they serves lunch also ……though you will not get a luxury in variety …but you will definitely will not have to return hungry ……..I  was  starving so I ordered Dal And Rice for my Lunch…..and within I think half an hour my lunch was ready ……..I tell you guys I never had that regular Dal and Rice in my entire life which was surprisingly so tasty  ……May be I was very hungry  or may be with the scenic and spectacular surrounding made it more tasty
And it was time to leaving behind those layers of hills and the spectacular mountains with its breathtaking views ………It was cloudy by the time I returned ………since you can't predict the weather in hilly areas , so I decided to climb down as soon as possible with a promise to visit Triund again……by the time I reached Dharamkot village, sun was about to set in the Kangra valley …….I was exhausted with pain in my whole body……As I was informed by my friend that I will be having my dinner with a local Gaddi family , so I moved towards Dharamkot village with my friend…….
And I reached…….I was welcomed by the local Gaddi family ……after trekking almost 18 km , I was  almost in a stage of collapsing ……so I preferred to take some rest before I go for dinner ……I must tell you guys that  dinner with the Gaddi family was an amazing experience …….I had local cuisine of Himachal along with variety of other food items just made my day a perfect ending……Sitting on the floor just next to  choola ( Stove) in the kitchen and having the local food of Himachal was one of those few moments to cherish in my travel journey
Day 3: Leaving Behind the Paradise
I started my day quite early this morning…As this was my last day in Mcleordganj , so I decided to start my day with the blessing of God …….soon after my shower I moved  towards the Bhagsunath Temple which was a few steps away from my hotel…….Visiting a sacred place that also early in the morning somehow refreshed my body, soul and mind ……though I am not a kind of person to visit temple everyday or frequently , but I believe in worshipping without even not physically visiting a temple everyday ……since it was a cloudy day and also I had less time in my hand so I decided to check out small Dhabas to have my breakfast near by .  And soon a Punjabi Dhaba managed to grab my attention……Without making any delay soon I engrossed myself with Desi Ghee ki Parathe with Dahi ……Wow it was awesome …………Lovely breakfast with clouds over my head…………………………
Since I have to check out from my hotel before 12 pm noon, so soon started packing my bags to leave this beautiful valley at least for this time……As decided I finally checked out of my hotel …….And now it was time for some shopping in the Mcleordganj Market…………Since Mcleordganj is called a Little Lhasa , so it was quite obvious to have most of the Tibetan stuff in the market…….so very quickly I picked up few small things as a token of my beautiful  journey in the  Kangra Valley of Himachal pradesh ……………
As my friend suggested me to visit Norbulinka Institute for preserving Tibetan Art and Culture …… though I had less time , but still I thought to give it a try ……. I reached the Norbulinka institute where my friend was waiting for me to introduce me to the rich Tibetan cultural heritage. As soon as I stepped in I was amazed to see the institute ….It was well organized and also situated at very beautiful place .
The colorful prayer flags soon grabbed my attention……. Traditionally, it is said that prayer flags are used to promote peace, compassion, strength, and wisdom. To clarify that the flags do not carry prayers to 'gods,' which is a  common misconception many people have ,  rather, the Tibetans believe that the hanging high in the air the prayer flags with its prayers and mantras  spread the good will into all pervading space.  As wind passes over the surface of the flags it is said that the air is purified and sanctified by the Mantras.
Apart from that Norbulinka institute also promotes research work on Tibetan Art and Culture with it rich library where one can really experience Tibetan Art and culture very closely…….they have the facility of guest house along with café where you can have access to internet . Not only that you can also have a look on their painting, culture and handicraft in the same place. 
I must say Norbulinka Institute is really a great introduction to the Tibetan Art and Culture. I really enjoyed the time I spent there but the time was not enough for me to peep into that rich cultural heritage ……………
With all this treasured moments I spent in my three days journey in Mcleordganj, it was time to leave the " Little Lhasa" . As I always feel great when I am surrounded by layers of hills in a quiet place, so leaving behind those mountain range, fresh air and spectacular view all around was the saddest part …….but anyway my all thanks goes to my friend Sansar who helped me a lot to know Mcleordganj a little better in compared to other tourists who only visits a place to spend some quality time…….He introduced me to this great Tibetan culture which I was not aware of.
While traveling with all those golden moments I did not even realized when I reached the Pathankot Station to board a train back to Delhi…………and I left THE PARADISE behind.
Tips
Getting there: Nearest railhead is Pathankot Station. At a distance of 100 KM from the railhead, it takes 4 and half hours drive to Mcleordganj. There are some more information about the trains from Delhi to Pathankot .
Where to Stay: There are plenty of hotels and guest houses available in Mcleordganj or if you want to avoid crowded lanes of Mcleordganj, you can also head towards Bhagsunath which is 3 km east of Mcleordganj where you can have variety of choice of hotels and guest house according to your budget.
What to Explore: Along with layers of hills and most popular Dhauladhar Range , one can explore:
Bhagsunath Temple
Bhagsunath Waterfall
Tsuglagkhang temple
Namgyal Monastery
Gompa Dip Tse-Chok Ling (a small monastery)
Norbulingka Institute for preserving Art and Culture (which is 8 km away)
Naddi – The sunset point
 And of course the Mcleordganj Market
Triund Trek: A must visit
If you are adventurous enough then you should try the Triund trek. This is a 9km trek from Bhagsunath. If you are a beginner and don't have a previous trekking experience, then the triund trek is a hard one. Since there is no defined path in this trail, so one have to scroll up to reach Triund base. But to reach the triund base is a kind of achievement. The spectacular views of kangra valley along with amazing views of Dhauladhar Range gives you all the reasons to visit this triund base.  But to have this breathtaking views of  three most beautiful peaks Moon Peak , Metrohorn Peak and Camel Peak , one have to keep in mind few things before one start trekking in the hills ……………
§  It is advisable to trek with a person who is familiar with the hills, may be with an experience Trekker.
§  Always carry  water bottles along with you
§  Since Triund trek is a long 9 km trek , so one can halt in between if you don't want to come back the same day
§  If you want to come back from the Triund the same day, then you should start your journey from very early in the morning.