Undoubtedly, Sikkim is one of India's most stunning and also underrated states. Sikkim is beautiful, remote and unspoiled by so many elements that are threatening to ruin our cities. It is also one of India's most progressive states in terms of conserving its own beauty.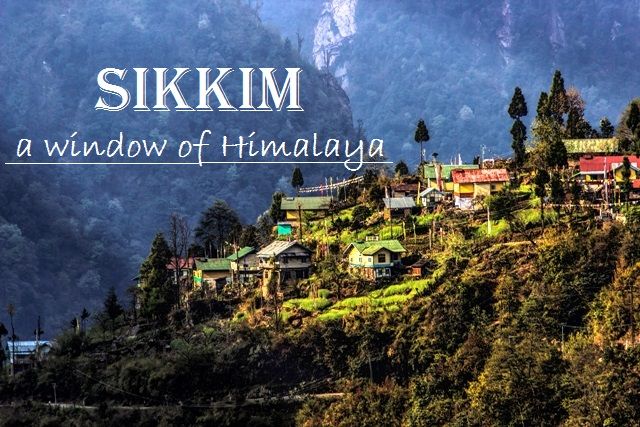 Winters in Sikkim are a delight not many of us get to experience. The hilly state enjoys cold winters, which showcase the state's beauty even more. Snow carpets the state and its forests in white. The gorgeous snow capped mountains, frozen lakes and forests are a delight. If you're someone who can brave the elements, Sikkim in winter presents a delightful vacation spot.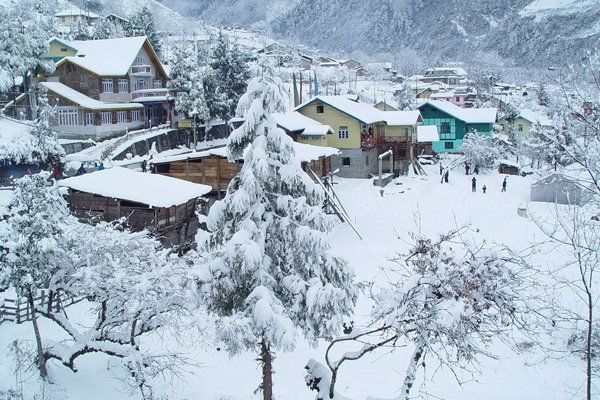 To promote winter tourism, the Sikkim Tourism Board organizes a winter carnival every year, in the months of December and January. Recently, the carnival has been renamed after the Red Panda, the state animal of Sikkim. The festival is organized in state capital Gangtok.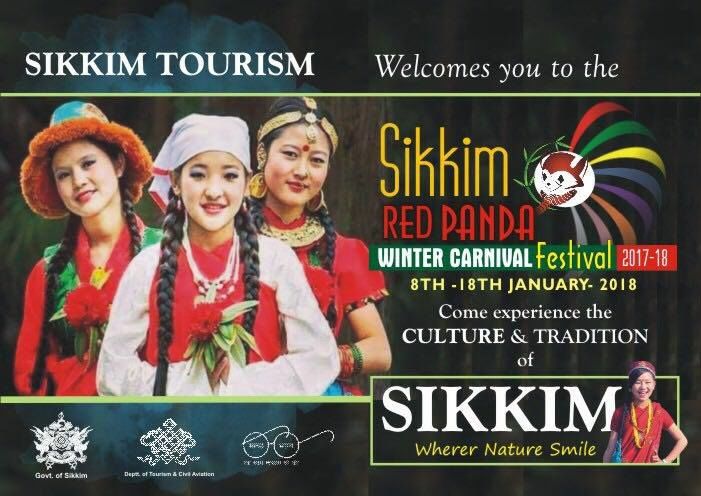 The festival is spread over ten days and aims to showcase Sikkim's diverse culture, traditions, customs, cuisines, and tourist places. Music Maestro A.R Rahman is the brand ambassador of Sikkim Tourism and inaugurated the festival on January 8th.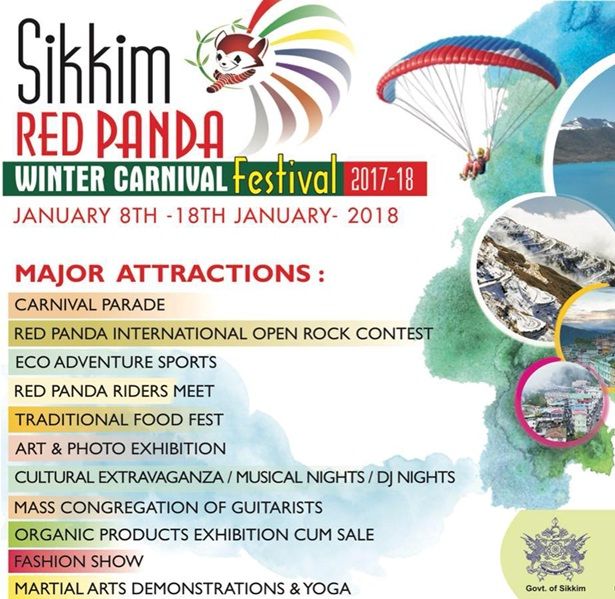 The festival in 2018 is from 8th to 18th January. Boosted by the festival, hotels in Gangtok are lining up attractive discounts for tourists. The festival brings together and recognizes culture and Sikkim's tribes as an important part of heritage.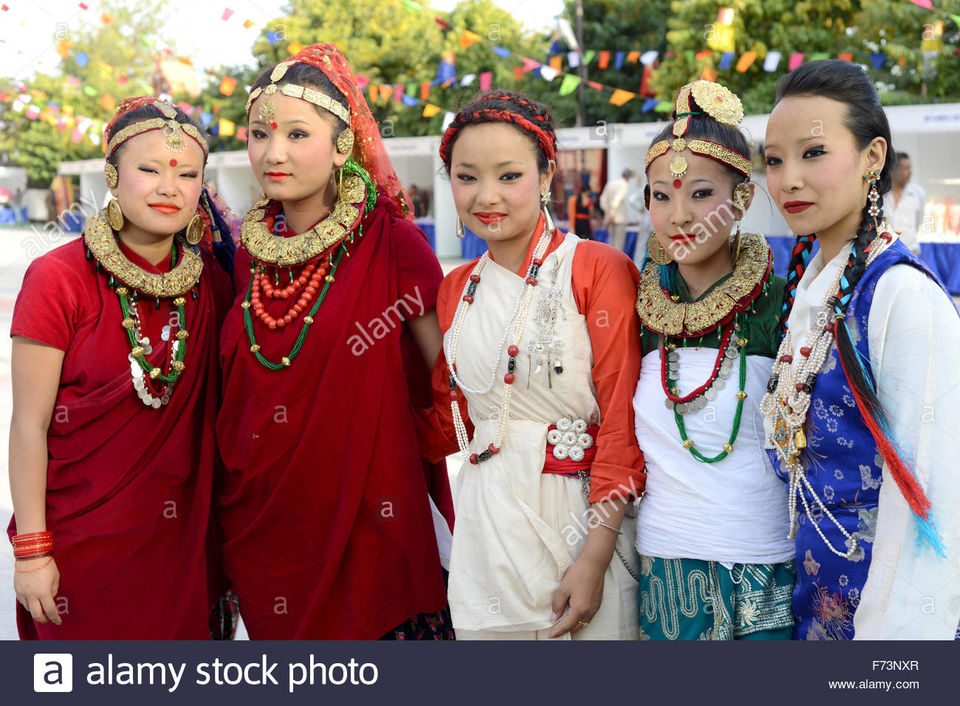 Gangtok is a hub for exploring Sikkim. It is a beautiful hilly city with several options for tourists to enjoy and explore.
Here are some things to do in and around Gangtok.
1. Nathu La Pass:
The Nathu La pass connects Sikkim to Tibet in China. It is a heavily guarded army post that is open to tourists. Nathu La temperatures tend to dip a lot during winters, so please check local weather conditions before visiting. Nathu La Pass is open from Wednesday to Sunday.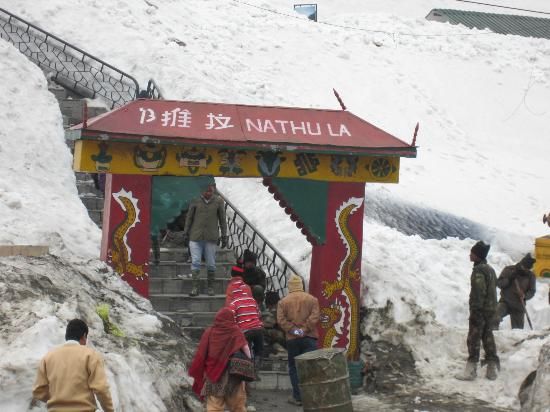 2. Tsomgo Lake:
Tsomgo Lake is a glacial lake. It is located around 35kms from Gangtok. It is on the way to Nathu La Pass. The lake is frozen during winters and has water from melting snow during the summers. The route in winter sometimes is blocked due to snowfall. It is best to make inquiries before continuing the journey. It is recommended to leave Gangtok before 8am to enjoy Tsomgo Lake in its best weather.

3. Ranka Monastery:
This monastery is scenic and doesn't find itself on many tourist lists. It has great views. The road to reach Ranka Monastery is not too good but it is compensated by the views and the warm monks here. The Banjharki waterfall is close to this monastery. It is 8kms from Gangtok.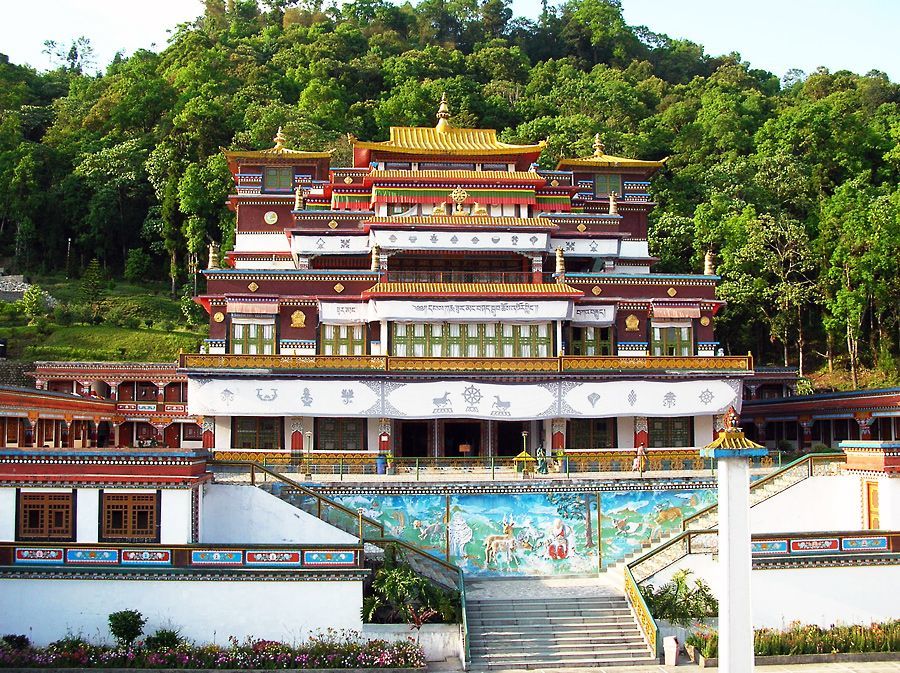 4. Himalayan Zoological Park:
This is 3kms away from Gangtok. The snow leopard and red panda are the main attractions of this zoo. One can view the Kanchenjunga from the zoo.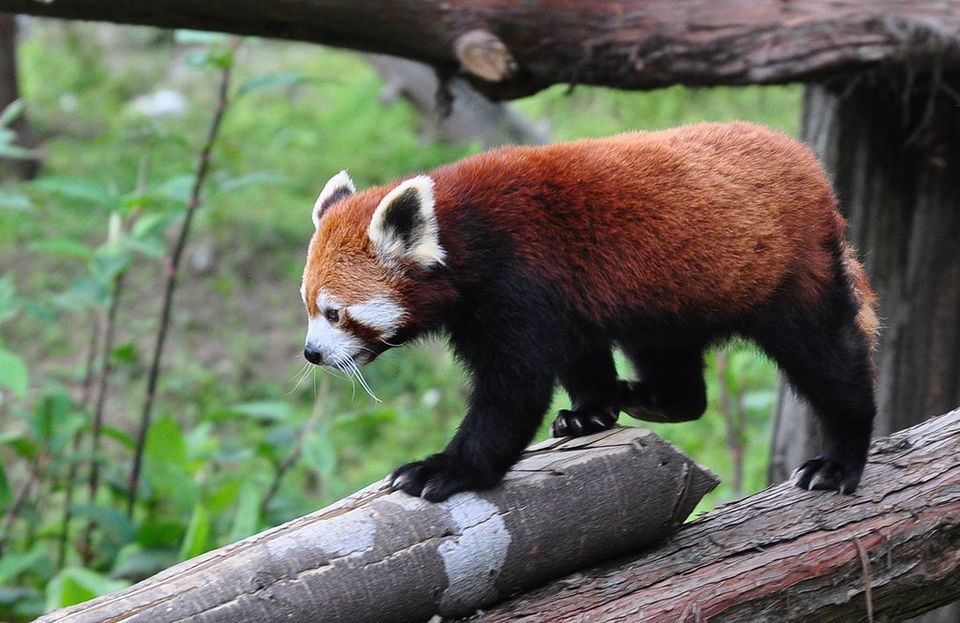 5. Ban Jhakri Waterfalls:
The falls are around 5kms away from Gangtok. It is known for sculptures of the Jhakri tribe and the scenic waterfall. There is a manmade lake with a dragon in the center.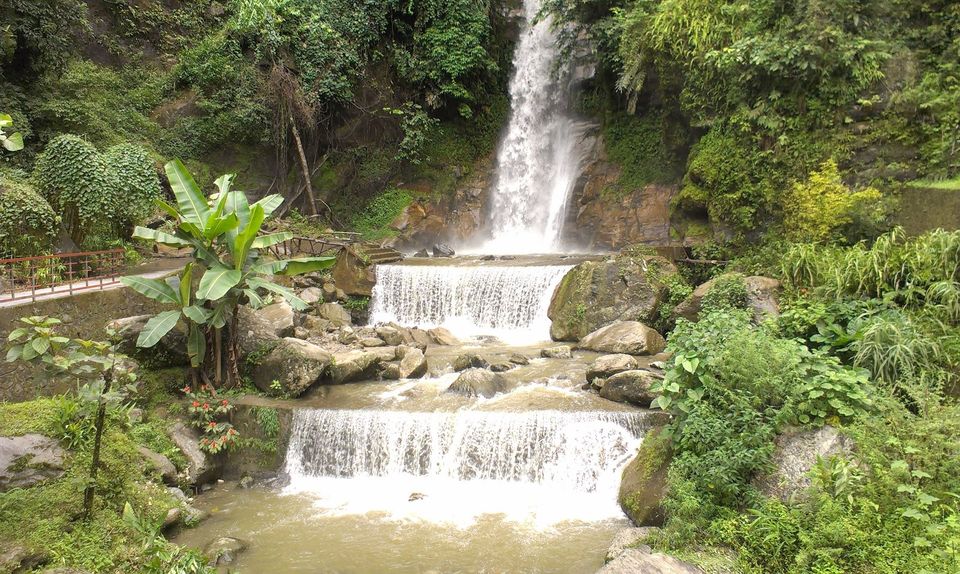 6. Namgyal Institute of Tibetology:
This museum houses rare Tibetan coins, statues, scrolls and other objects. It also has ancient manuscripts in Chinese, Tibetan and Sanskrit. It conducts research in Tibetan language and culture.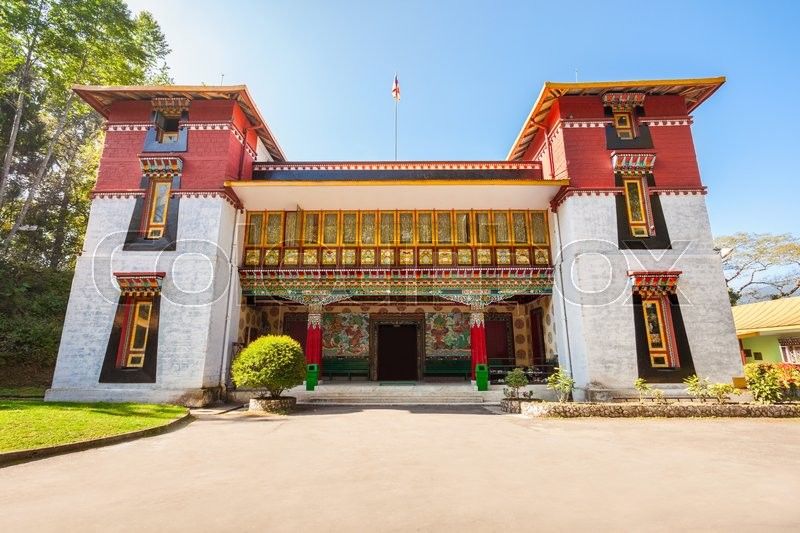 7. Tashi View Point:
This view point has a panoramic view of Gangtok city. It offers great views of the Kanchenjunga and Siniolchu.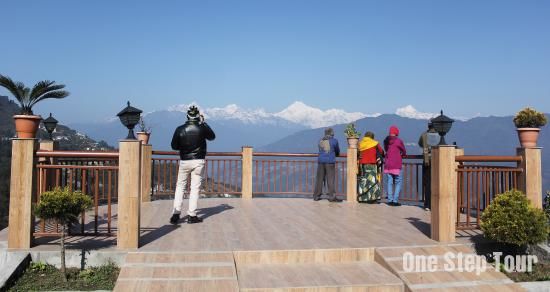 8. Gangtok Ropeway:
This ropeway offers great views of Gangtok and the mountains. There are 3 stations, Deorali (for the Namgyal Institute), Namnang and Tashiling (for the Secretariat). The cable car timings are 9:30 am to 4:30 pm. The ticket prices are Rs. 110 for adults and Rs. 70 for children.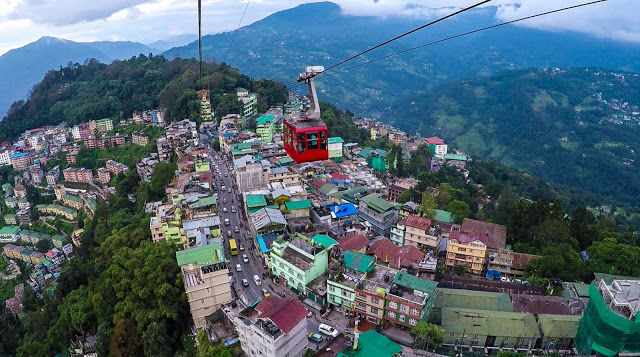 9. Enchey Monastery:
It is located 3kms north east of Gangtok. The name enchey means 'the solitary temple'. In the month of January, "Chaam", a religious dance is held at the monastery.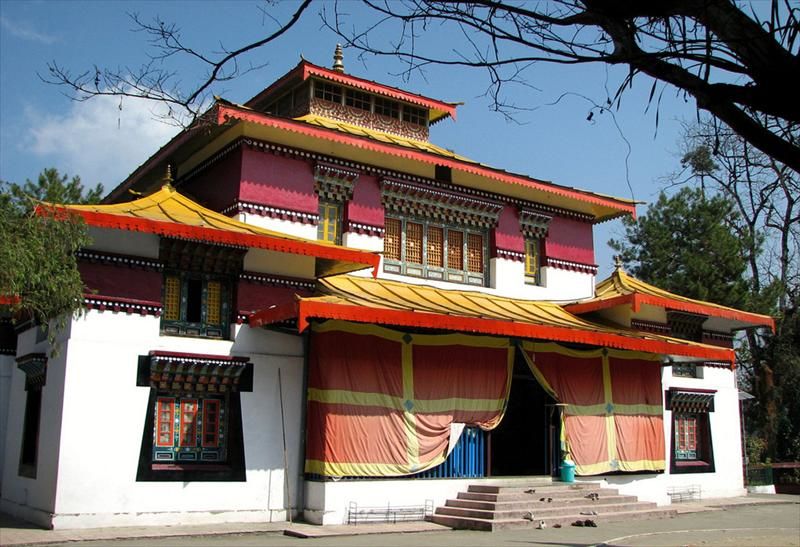 10. Alpine Sanctuary:
It is located 31kms from Gangtok, on the way to Tsomgo Lake. There are many varieties of flora and fauna in the sanctuary. Trek lovers and nature enthusiasts are highly recommended to visit this.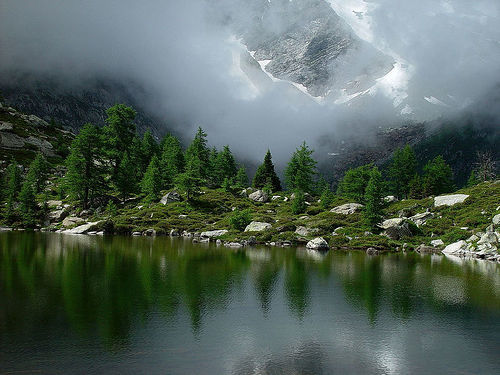 11. Hanuman Tok and Ganesh Tok:
Hanuman Tok is a Hanuman Temple located about 10kms from Gangtok. It offers a beautiful vantage point to the mountains. Ganesh Tok is located 6kms from Gangtok. One can get an excellent view of the valley from here.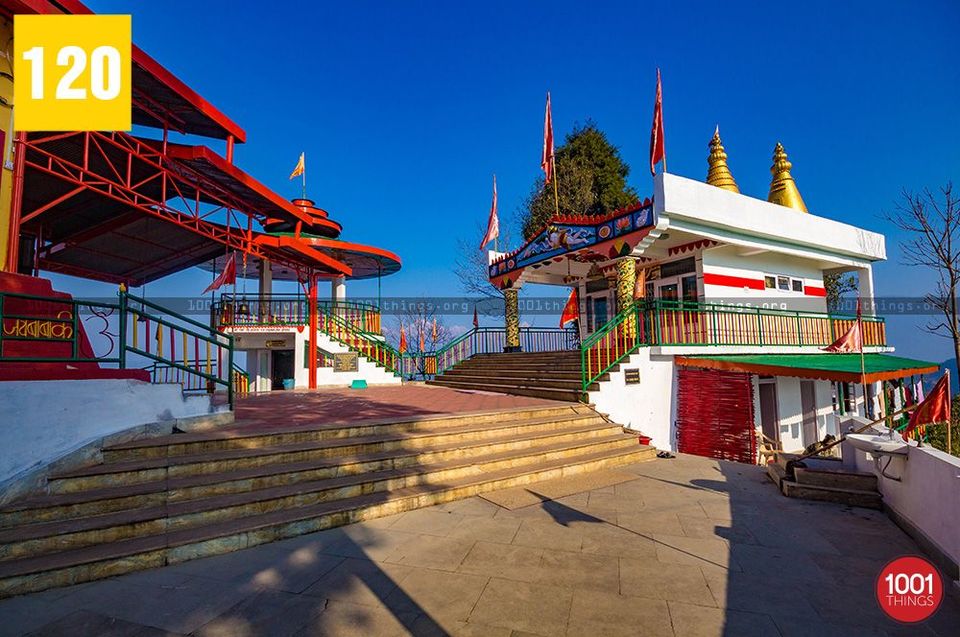 12. Rumtek Monastery:
This monastery is located 23kms from Gangtok. This monastery is located on the mountain opposite that on which Gangtok is located. It is possible to see Gangtok from the different view points on this monastery. It is one of the largest monasteries in Sikkim. It houses rare Buddhist scrolls and artwork.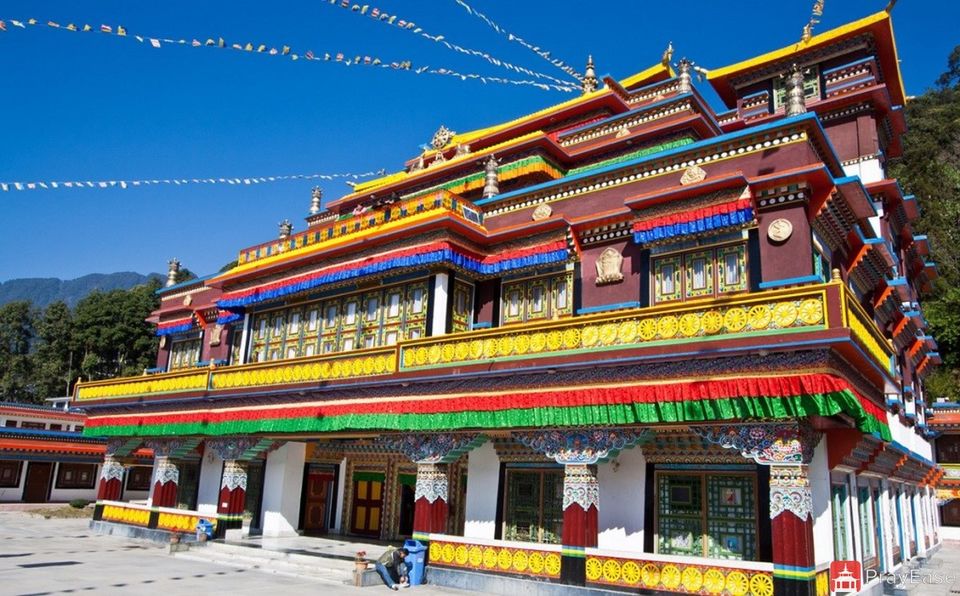 How to reach:
1. The nearest Airport is Bagdogra in West Bengal. Gangtok is 5 hours away by road from Bagdogra. There are TSA choppers available from Bagdogra as well, however those can be cancelled due to weather conditions.
2. The nearest Railway station is New Jalpaiguri. Gangtok is 5 hours by road from New Jalpaiguri. Another way to reach Gangtok is to go to Siliguri and take a State Transport bus to Gangtok. The state transport buses take 5 to 6 hours to reach Gangtok.